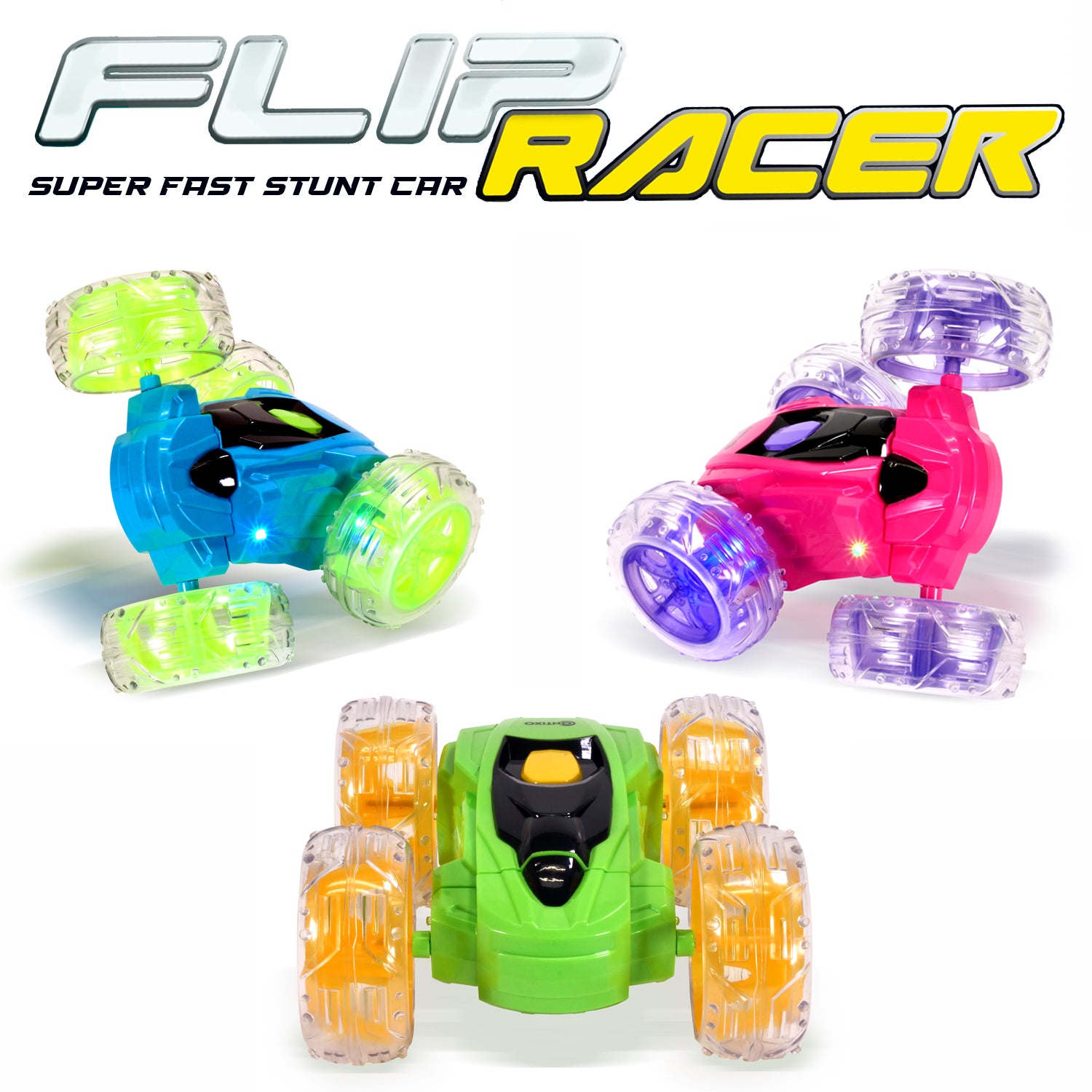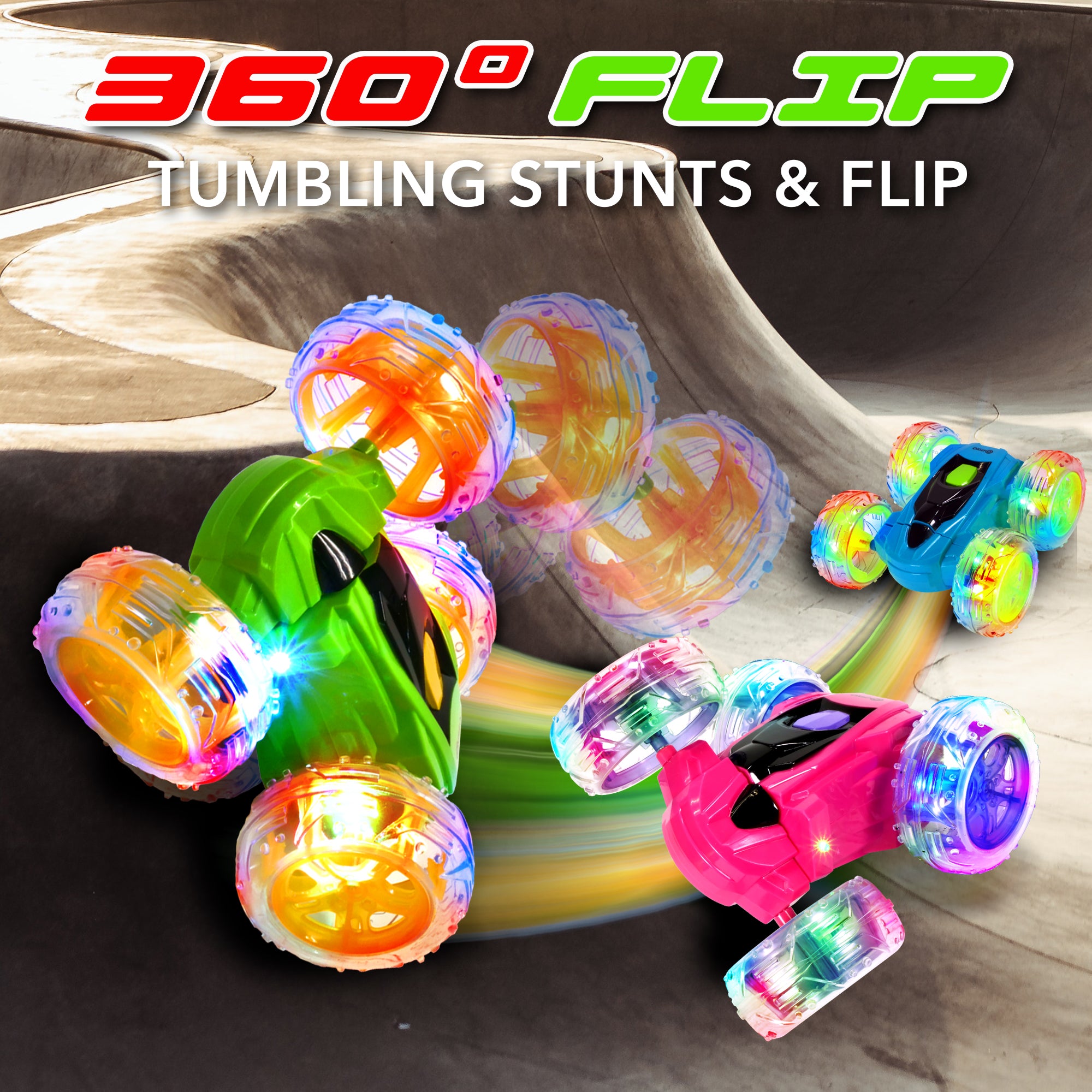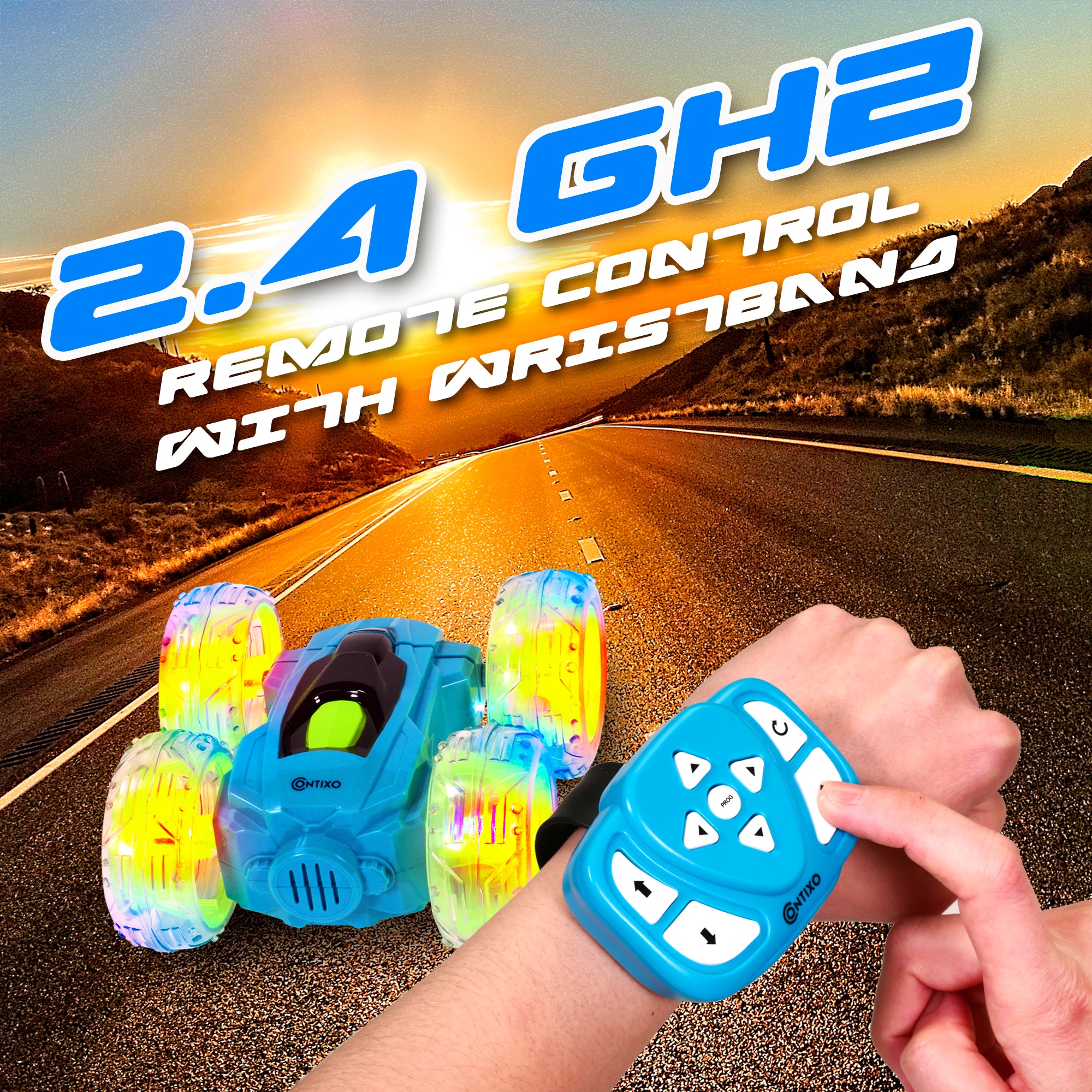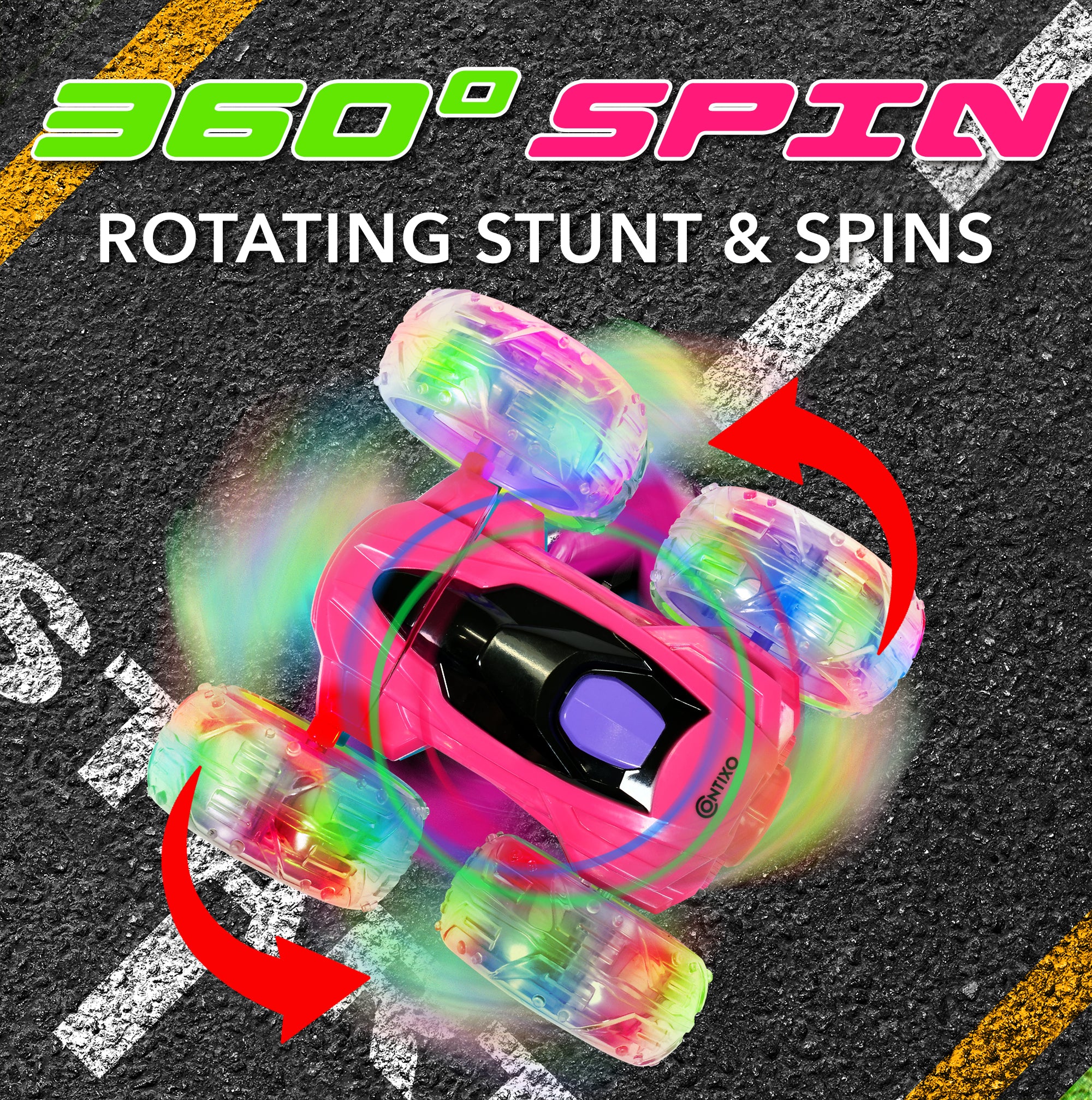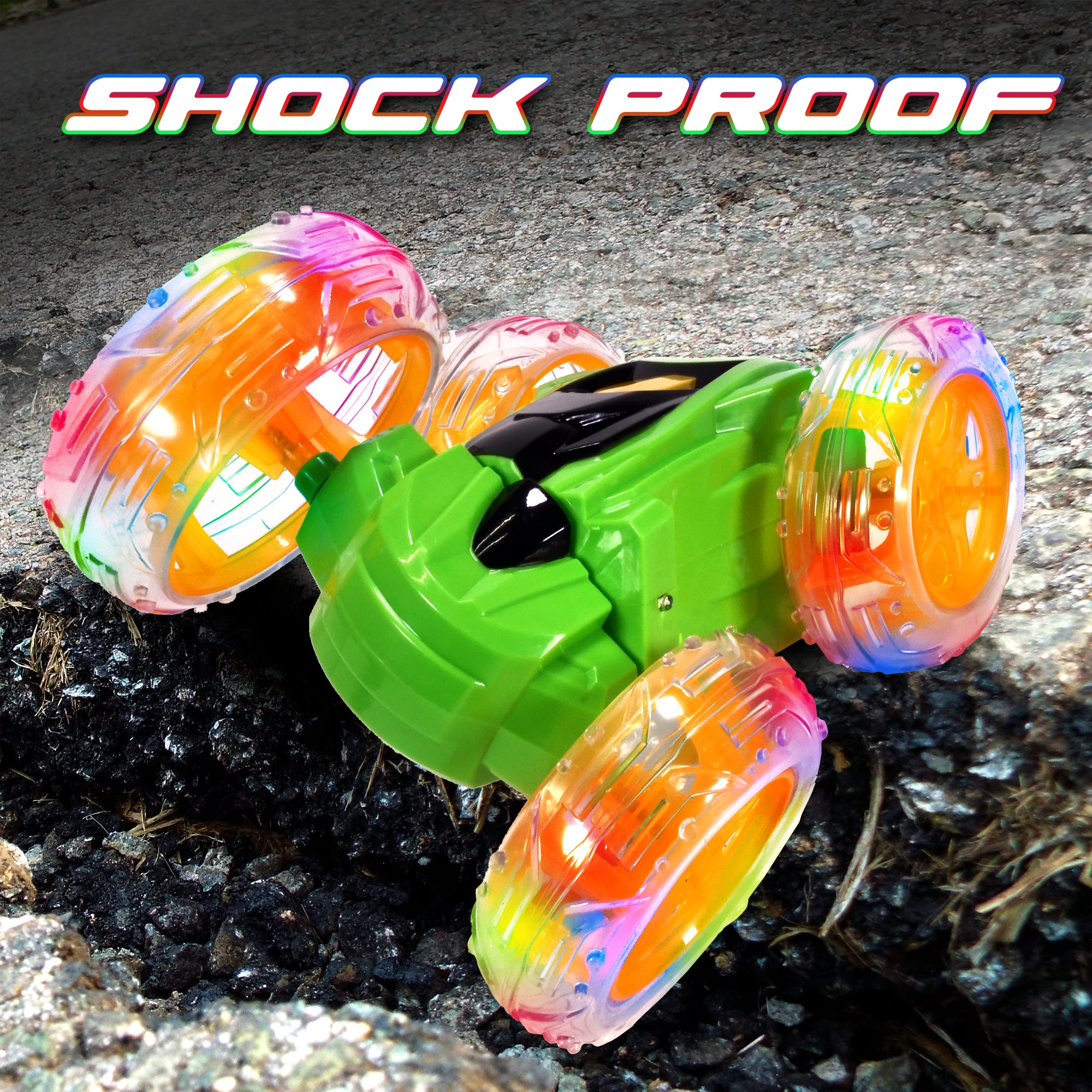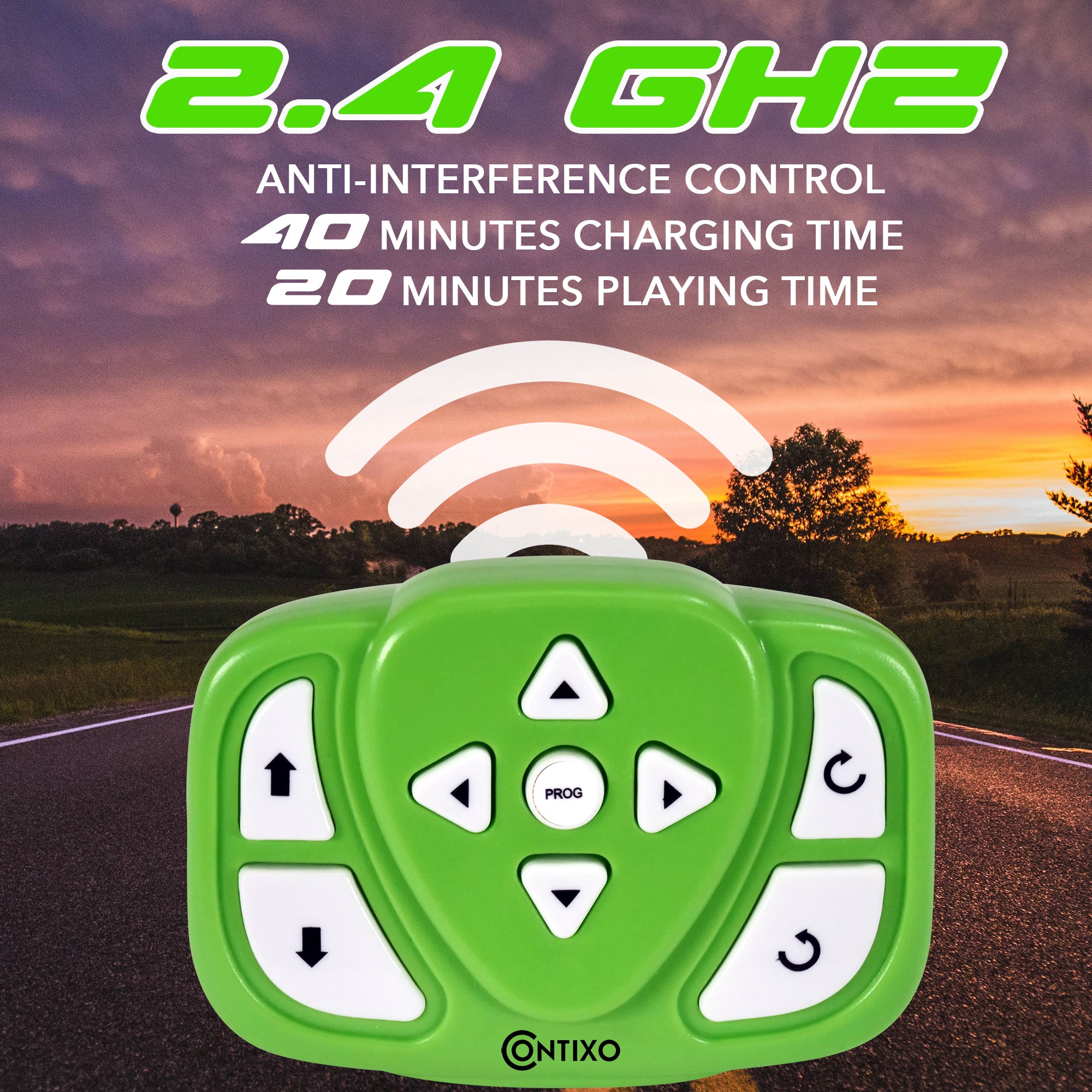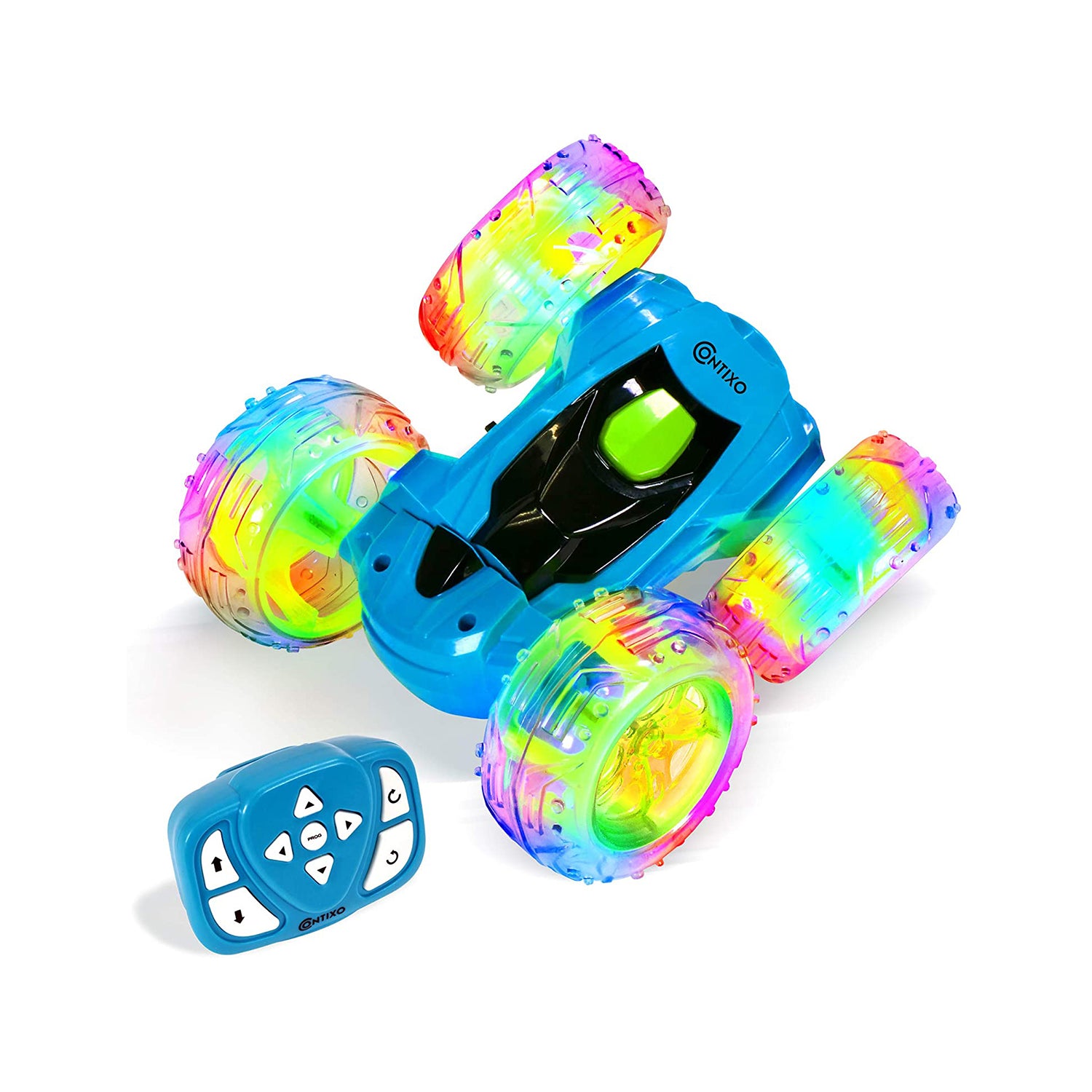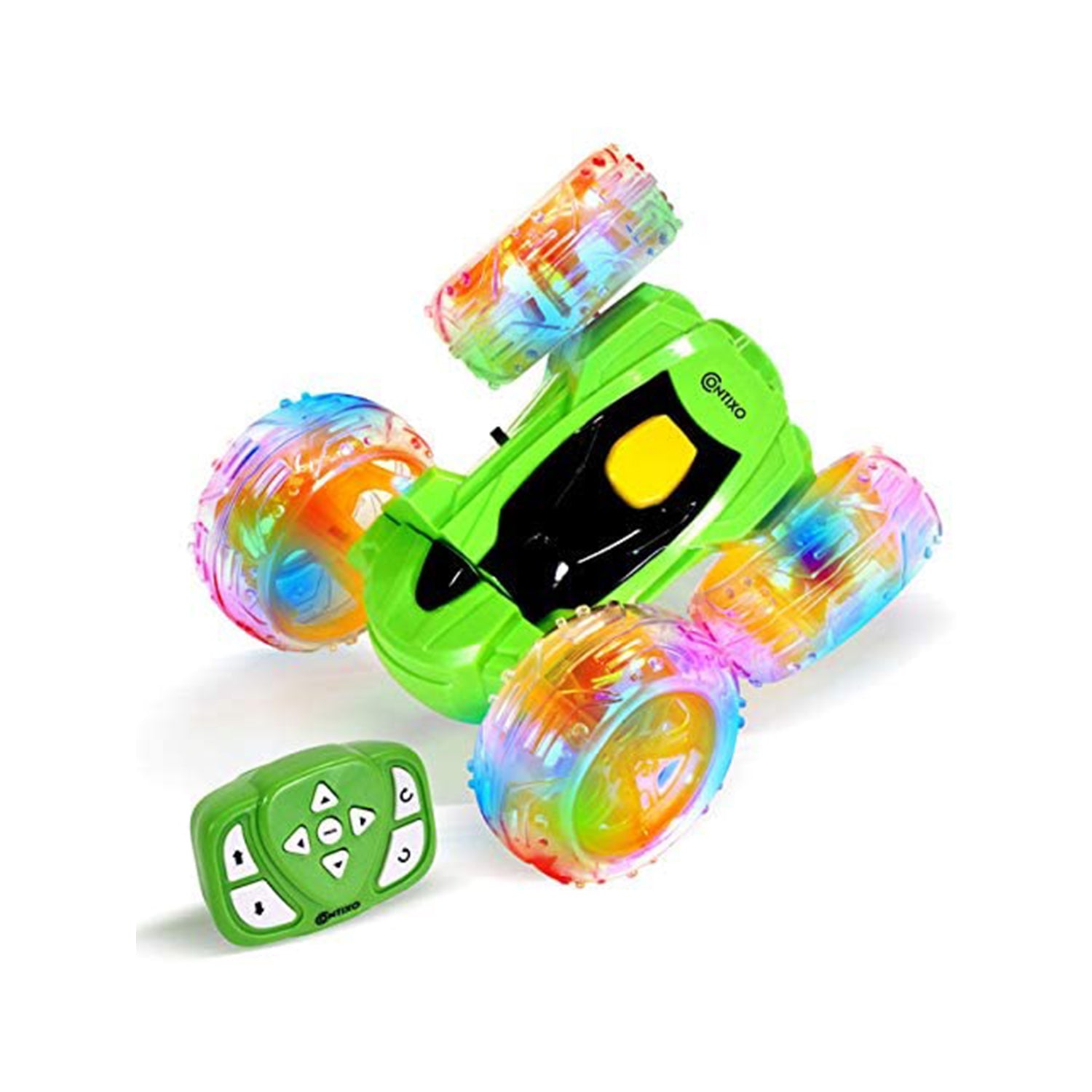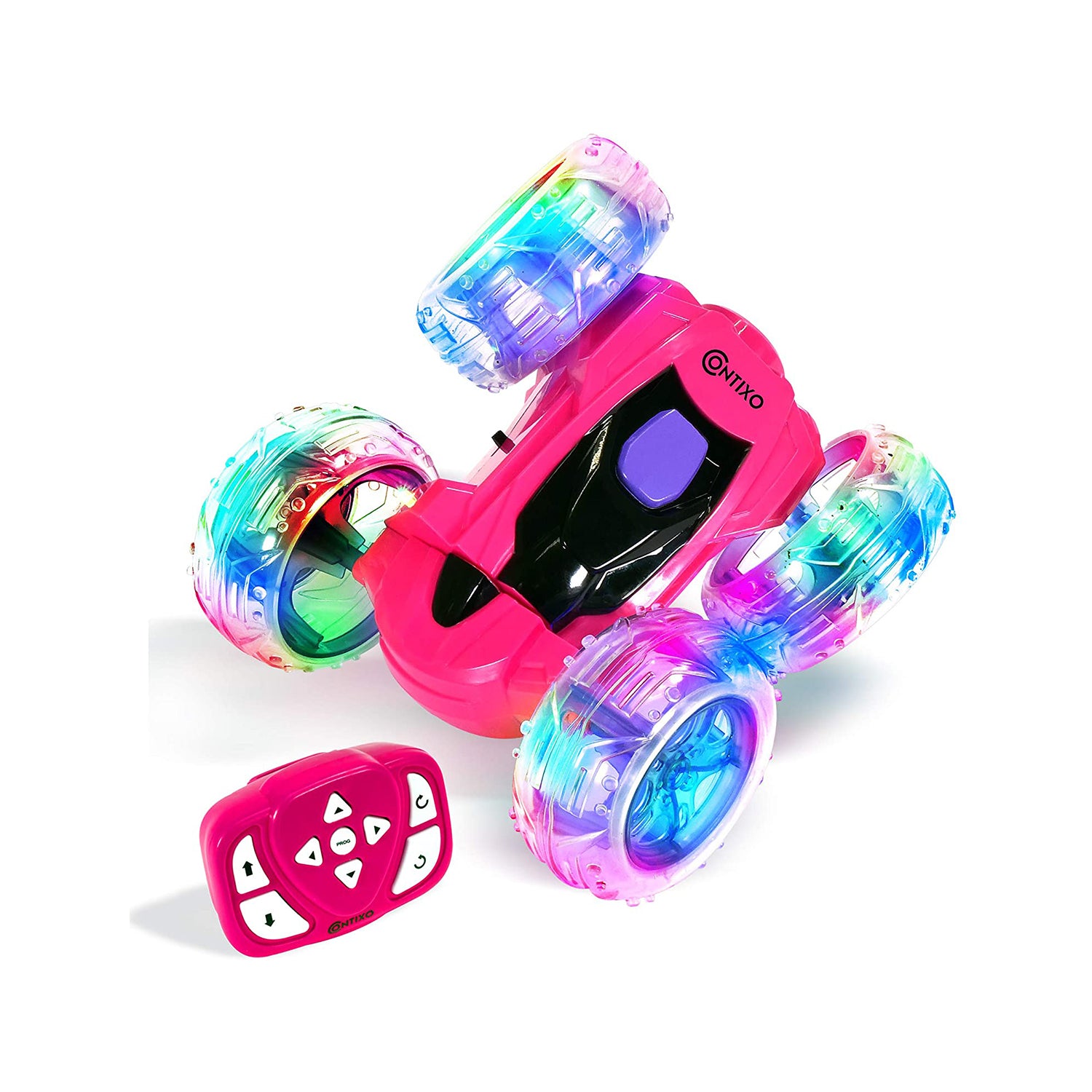 Contixo SC3 RC Flip Racer Stunt Car
Regular price
$34.99
Sale
Get ready to experience the thrill of the Contixo SC3 RC Flip Racer Stunt Car!
This electric remote control wonder is all about non-stop excitement and endless fun. Check out these awesome features that will leave you amazed:
Insane 360° Rotating Stunts: Prepare to be blown away as this stunt car flips, tumbles, and twists in every direction! It can run forwards, backwards, turn left, right, and even perform mind-boggling 360-degree flips! The possibilities are endless, and you're in full control with the easy-to-use remote controller.

No Interference, All Action: Say goodbye to interference woes with the 2.4GHz anti-interference control. You and your friends can race multiple RC stunt cars together, up to 40 meters away! Plus, we've included a cool Wrist Band for Ease Control, so you can flaunt your skills effortlessly.

Charged Up for Excitement: The Contixo SC3 comes equipped with powerful 3.7V 300 mAh rechargeable batteries. It's ready to conquer the tracks for a thrilling 20 minutes on each battery charge. And don't worry, we've got you covered with two AAA batteries for the RC controller to get the racing action started right away! (AAA batteries not included)

Blazing Speed and Illuminating Lights: With not one, but two motors and captivating LED lights, this 1/28 scale 4WD rechargeable car toy is a speed demon both day and night! Watch it zip and glow, creating an unforgettable spectacle that'll leave you and your friends mesmerized.

The Ultimate Gift: Looking for the perfect gift? Look no further! The Contixo SC3 is the ultimate gift idea for boys and girls. It's not just a toy; it's a whole experience! Whether it's a creative birthday party gift, a thrilling back-to-school surprise, or a delightful holiday present like Halloween, Christmas, or Children's Day – this remote control stunt car is guaranteed to bring joy and excitement to any occasion. And hey, it can even be your go-to stress relief toy!
Get your Contixo SC3 RC Flip Racer Stunt Car now and let the excitement race through your veins!
Get ready to conquer the roads, perform jaw-dropping stunts, and create memories that will last a lifetime. Are you up for the challenge? Let's go!
Download
User Manual
Fun Has a New Name!
Move over, ordinary toys, because the Contixo SC3 is here to steal the spotlight! It's a hit at playdates, and the kids can't stop talking about it.
Taking Gifting to a Whole New Level!
Whoever thought of gifting this stunt car is a genius! It's the kind of present that creates memories and laughter for a lifetime.
Recommend for smaller kids
easy to assemble , awesome toy for the price.
The Ultimate Cure for Boredom!
Rainy days? No problem! The Contixo SC3 brings the excitement indoors. My kids can't get enough of its high-flying flips, and I have to admit, it's pretty addicting for me too!
Go Green with Adrenaline-Fueled Fun!
We went green with the Contixo SC3, and it's been an eco-friendly adrenaline rush ever since!