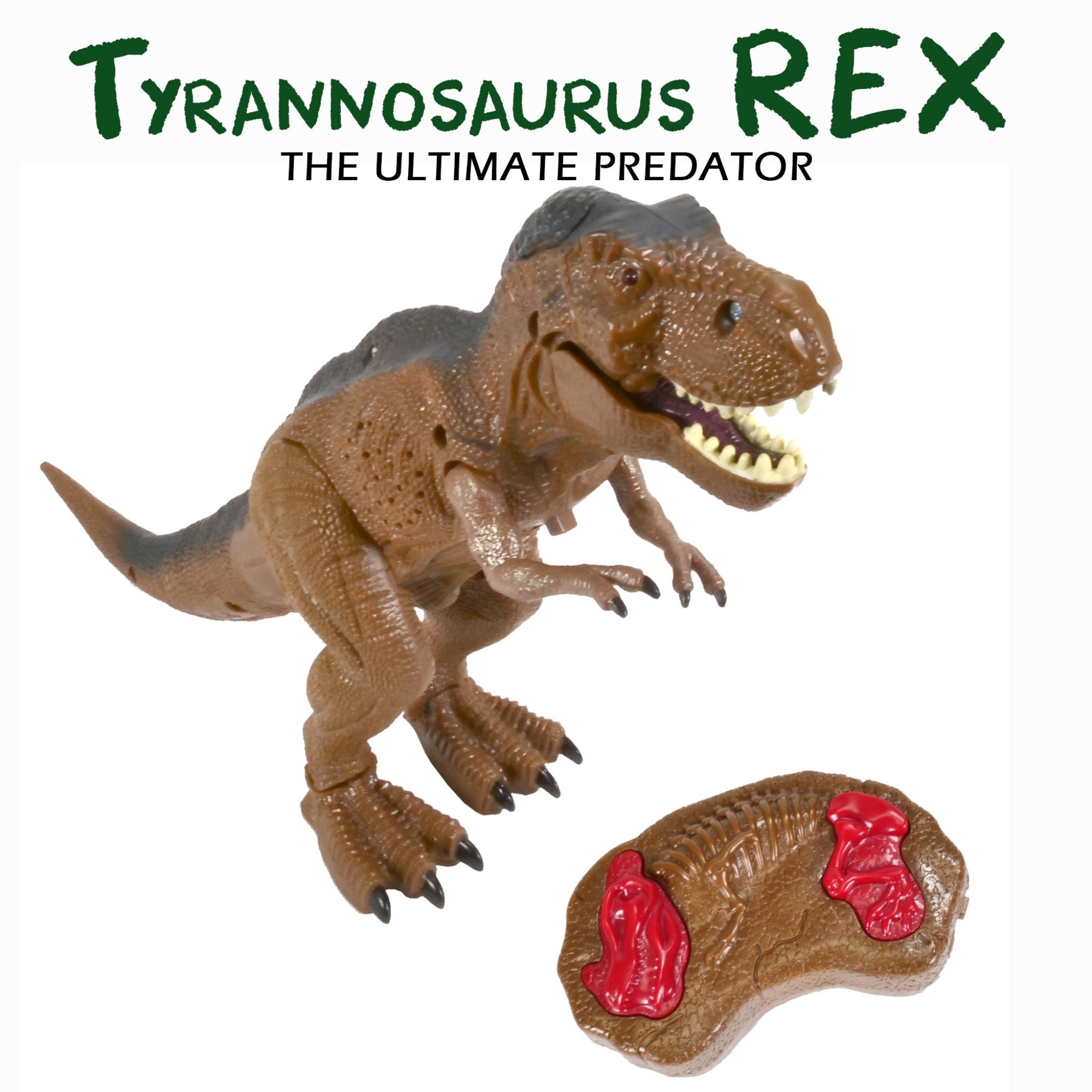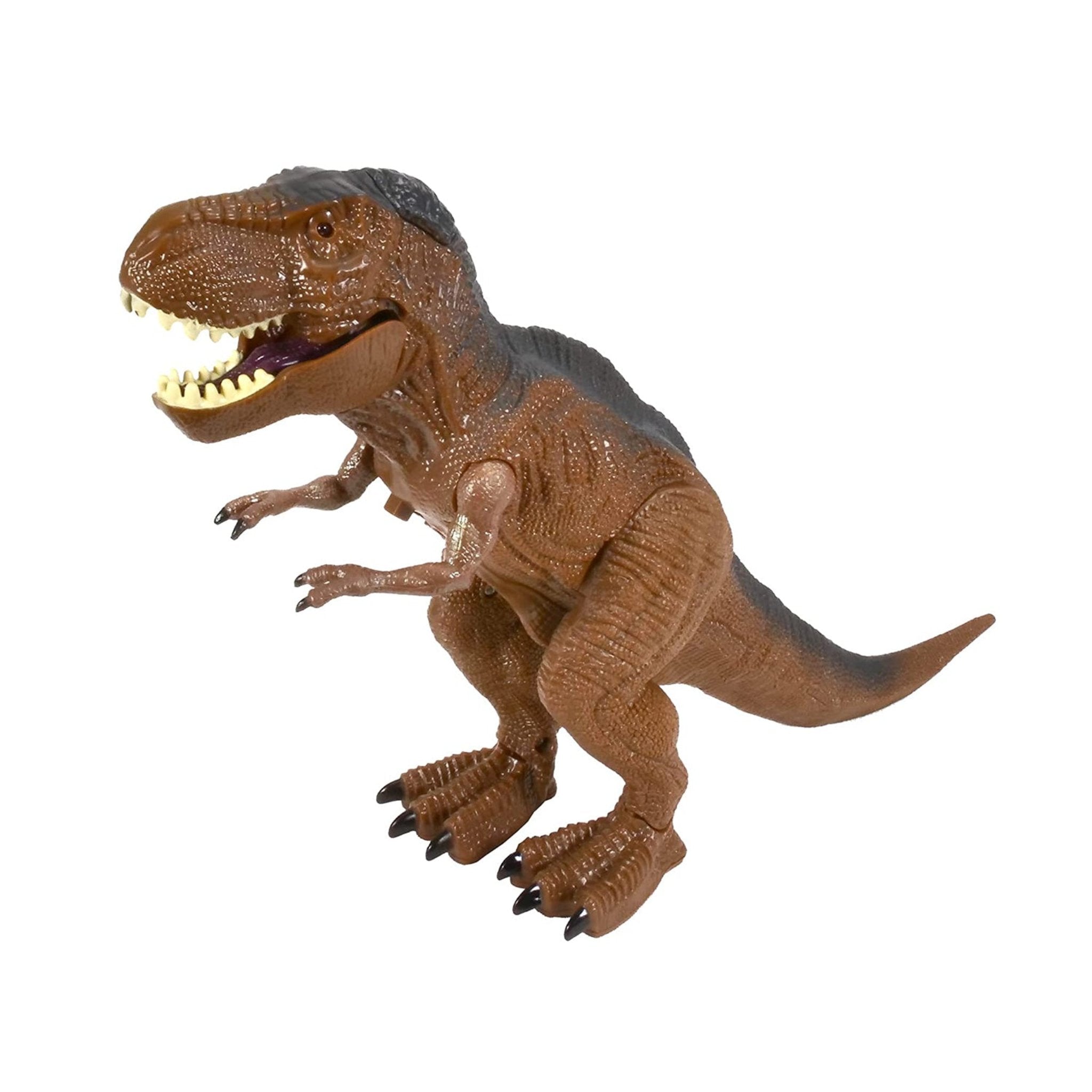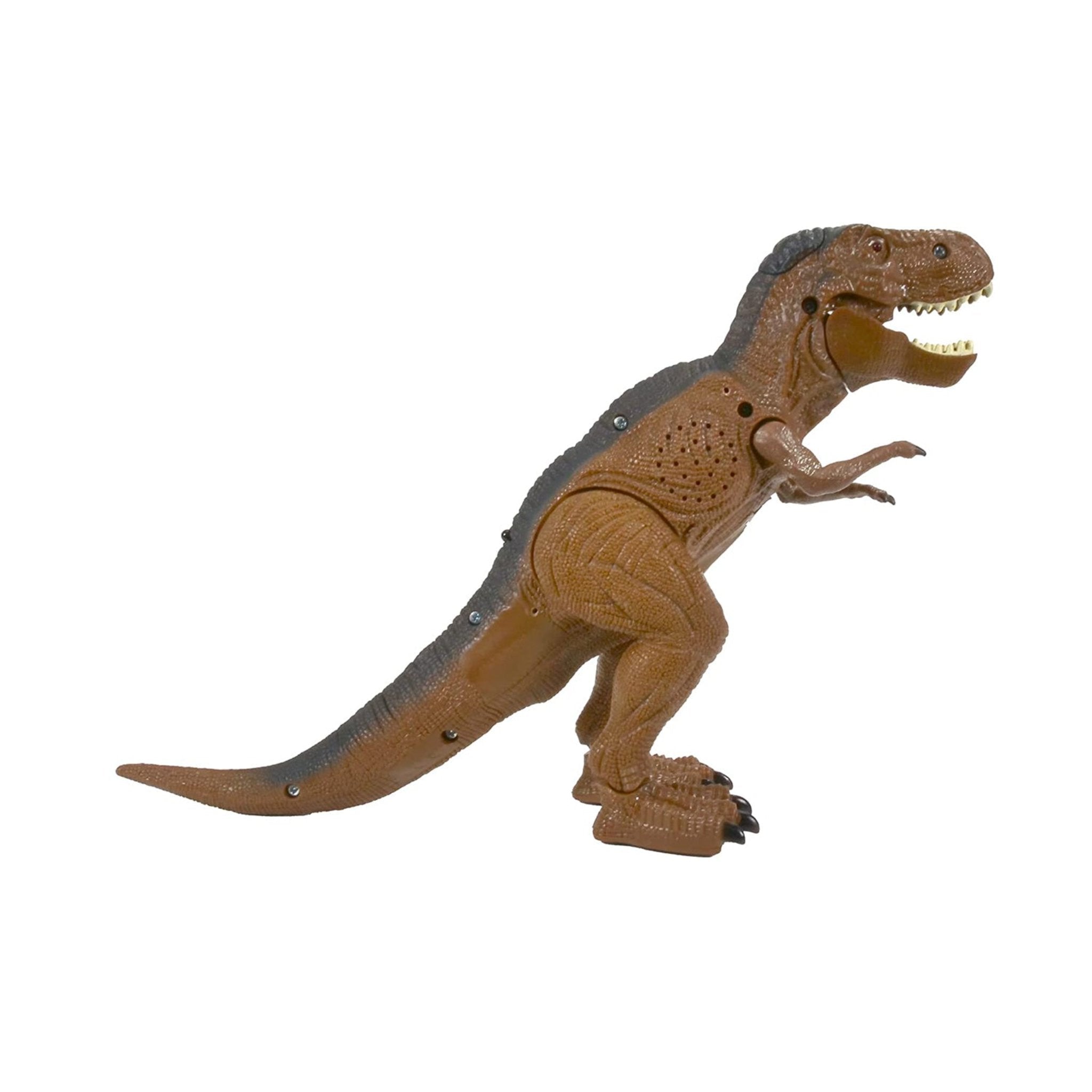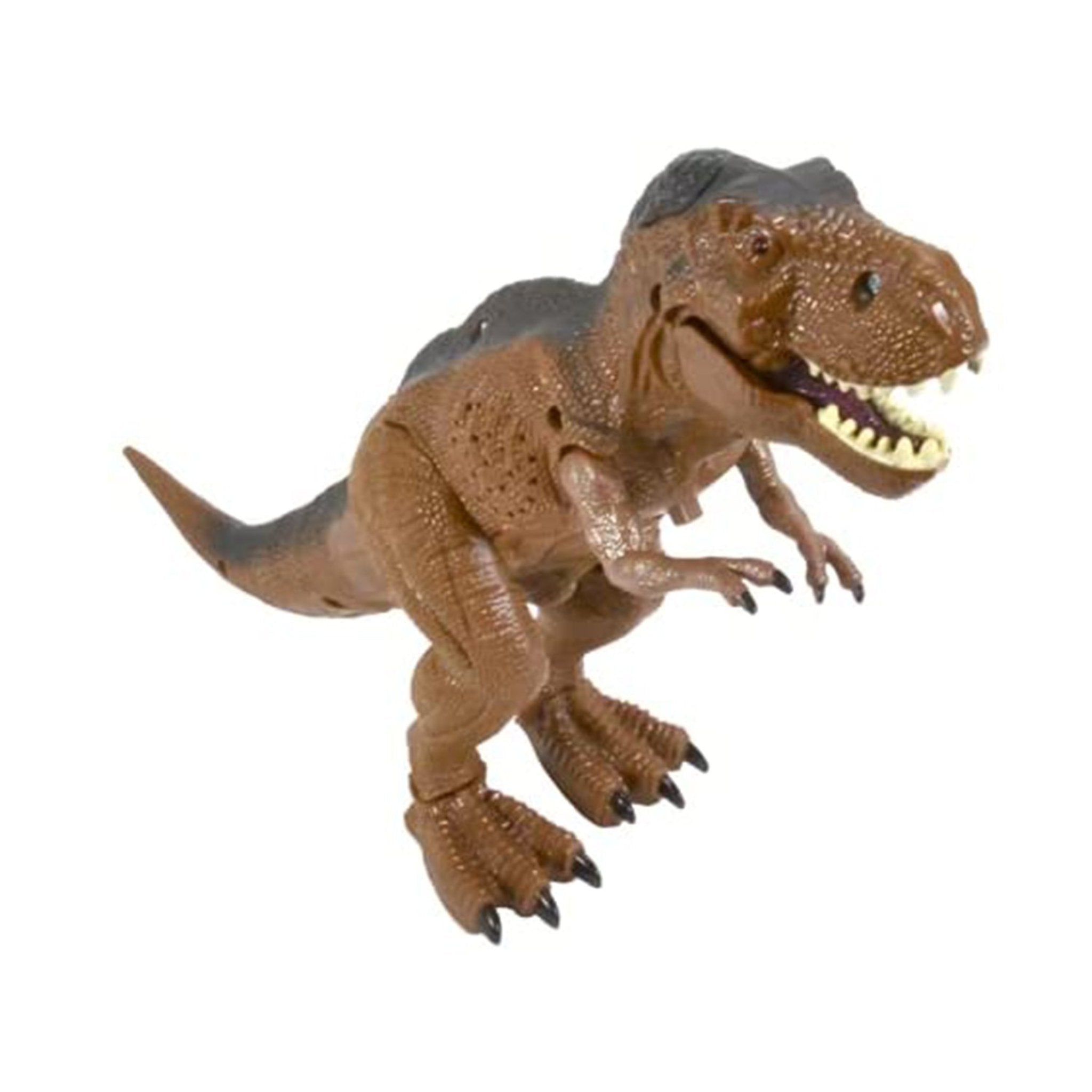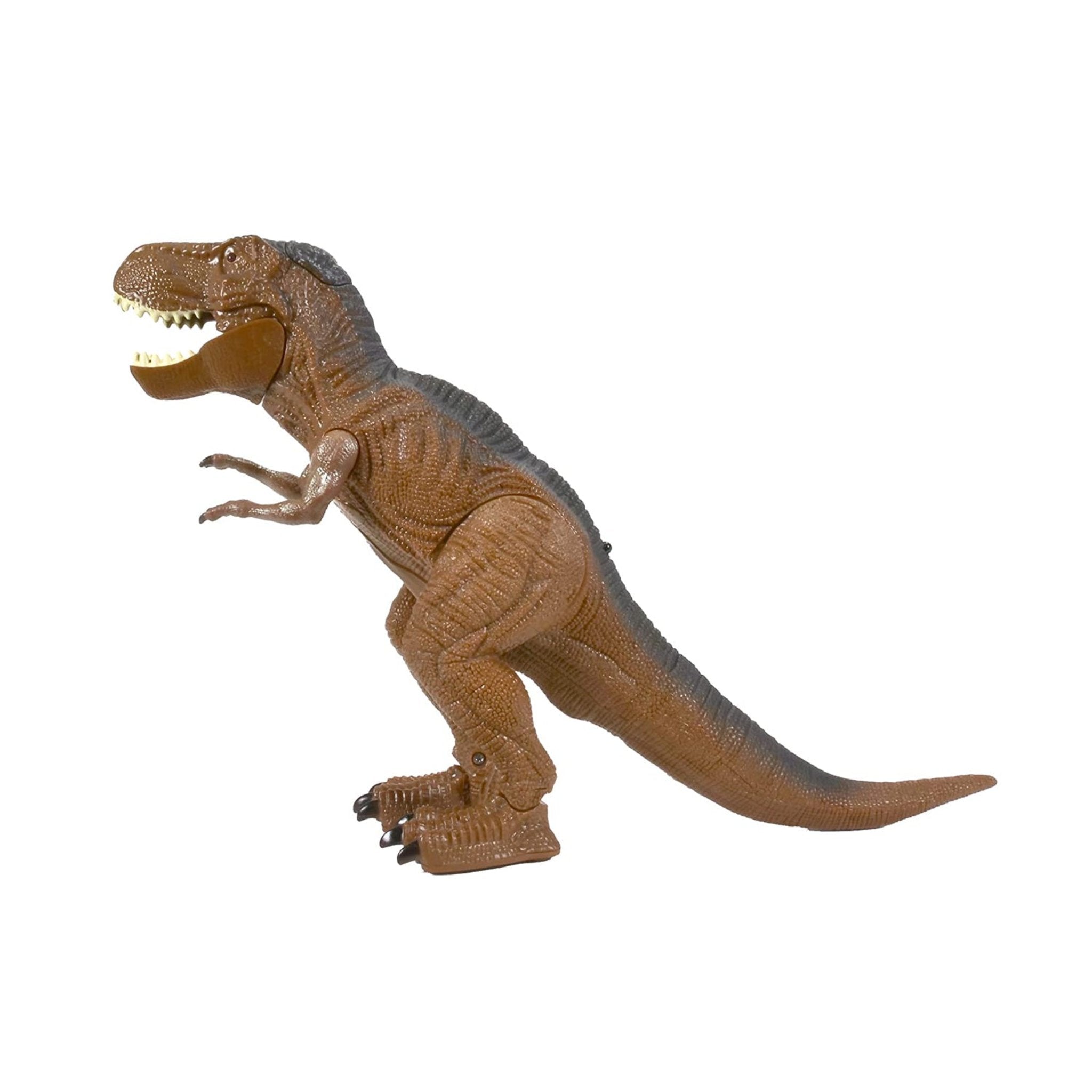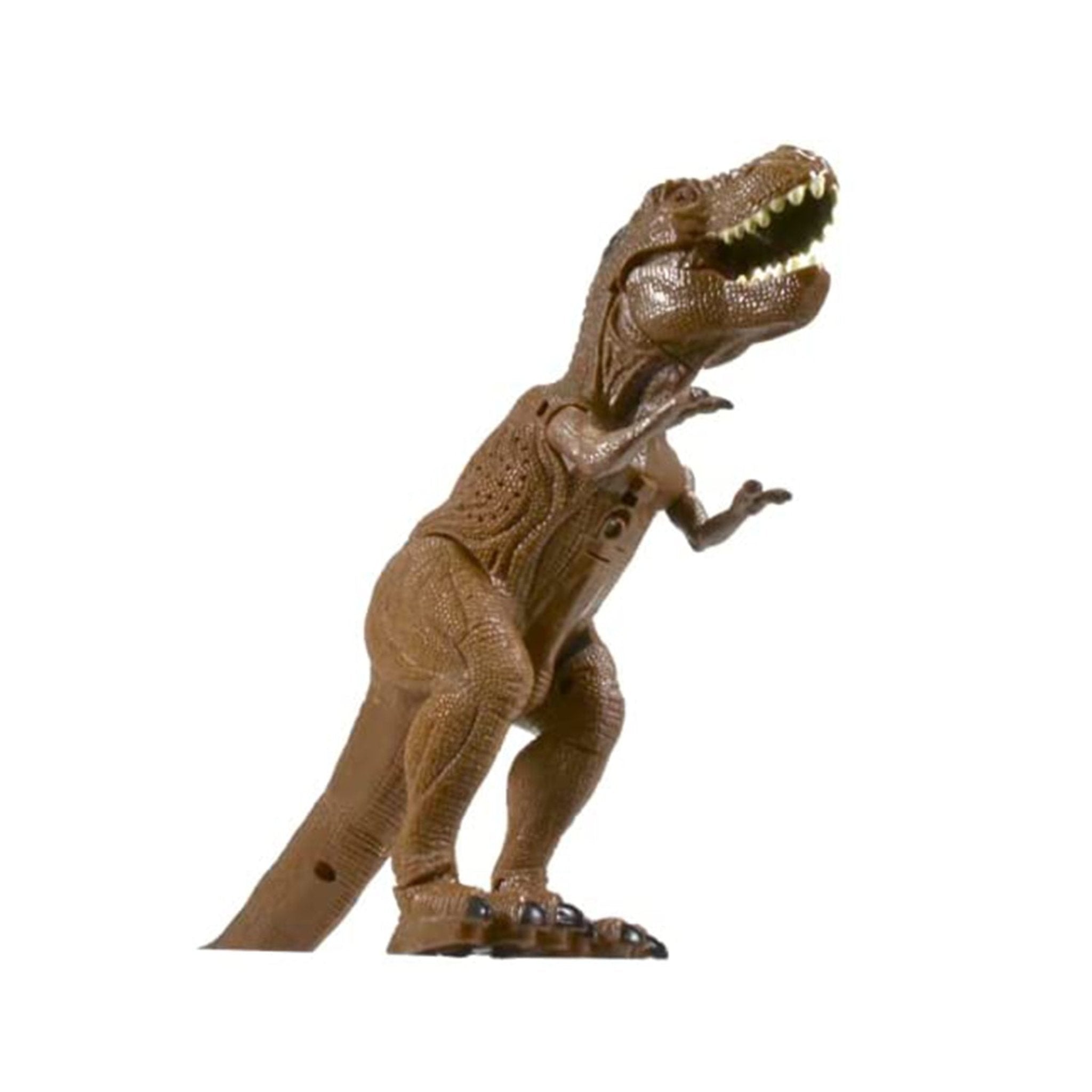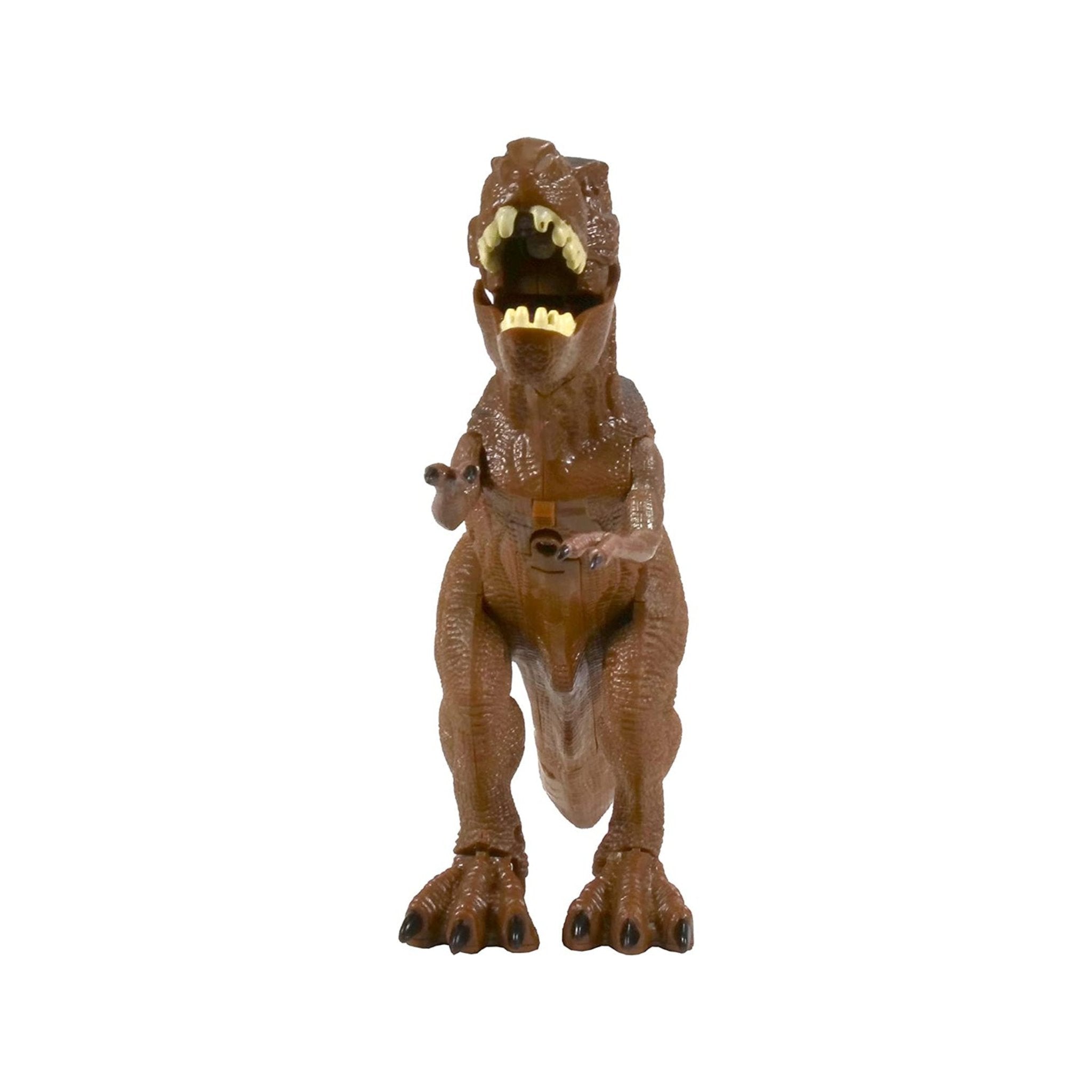 Contixo DB1 Remote Control RC Walking Tyrannosaurus Rex Dinosaur Toy
Regular price
$34.99
Sale
Unleash the Roaring Excitement with Contixo DB1 Remote Control RC Walking Tyrannosaurus Rex Dinosaur Toy!
Lifelike Adventure Awaits: Experience the thrill of real walking action as the Contixo DB1 Remote Control Tyrannosaurus comes to life! With captivating roaring sounds, dynamic head movements, and eyes that light up with primal intensity, this prehistoric wonder is ready to transport you back to the Dino Planet. Feel the textured scales, fierce claws, and razor-sharp teeth – every detail crafted to perfection!

Master the Fossil Remote: Embark on a journey of control with the intuitive fossil remote. Unleash the power of two large buttons that put you in command of this majestic [Velociraptor]. Press the left skull to direct its fearsome head and let out a mighty roar. Harness the right feet bones to set the legs in motion, stomping forward with thrilling sound effects. Want a show? The tail holds a demo button, showcasing mesmerizing movements, lights, and sounds. Choose your play mode and dominate the ancient world!

Safe, Durable, and Mesmerizing: Crafted from premium ABS plastic, the Contixo DB1 ensures a safe and captivating playtime. Its realistic design, complete with sound and motion effects, breathes life into the prehistoric era. Watch as your child's imagination runs wild in the company of this growling, roaring companion. Kid-friendly and designed for excitement, let the adventure unfold!

Power the Expedition: Awaken the beast with 3 x 1.5V "AA" batteries (included), while the controller beckons with a separate set of 3 x AA batteries (not included). With power at your fingertips, let the exploration begin!

Gift the Ultimate Adventure: Delight in introducing your young explorers to the captivating realm of dinosaurs. Ignite their creativity, spark imagination, and nurture cognitive skills with the Contixo DR1 Infrared Remote-Control Walking [Velociraptor]. Birthdays, holidays, or any occasion – it's the perfect gift to make their faces light up with Jurassic joy.
Get ready for a roaring good time with the Contixo DB1 – where adventure, control, and the magic of dinosaurs combine for endless fun!

Download
User Manual
Roaring Good Times with T-Rex!
This RC T-Rex has become the center of roaring good times in our house! The kids love controlling the dinosaur and creating their own dino stories. It's the perfect gift for any dino enthusiast!
T-Rexcellent Gift for Imaginative Kids!
The Contixo RC T-Rex is a t-rexcellent gift for imaginative kids! It sparks creativity and keeps them engaged in play for hours. It's been a fantastic addition to our toy collection.
T-Rexcellent Toy for Dino-loving Kids!
This RC T-Rex is a big hit with my son and his friends. The interactive features and realistic details make it stand out from other dinosaur toys. Watching their eyes light up as they control the T-Rex is priceless. It's a fantastic gift for any dinosaur enthusiast!
Dino-rrific Fun for Little Paleontologists!
This RC T-Rex has reignited my son's love for dinosaurs. He spends hours exploring the prehistoric world with his new friend. The toy's interactive features make it feel like a real dinosaur adventure!
Dino-mite Adventure at Home!
We don't need to leave home for a dino-mite adventure, thanks to the Contixo RC T-Rex! My kids have a blast controlling the dinosaur and imagining their own Jurassic escapades. It's a fantastic toy that encourages creative play.