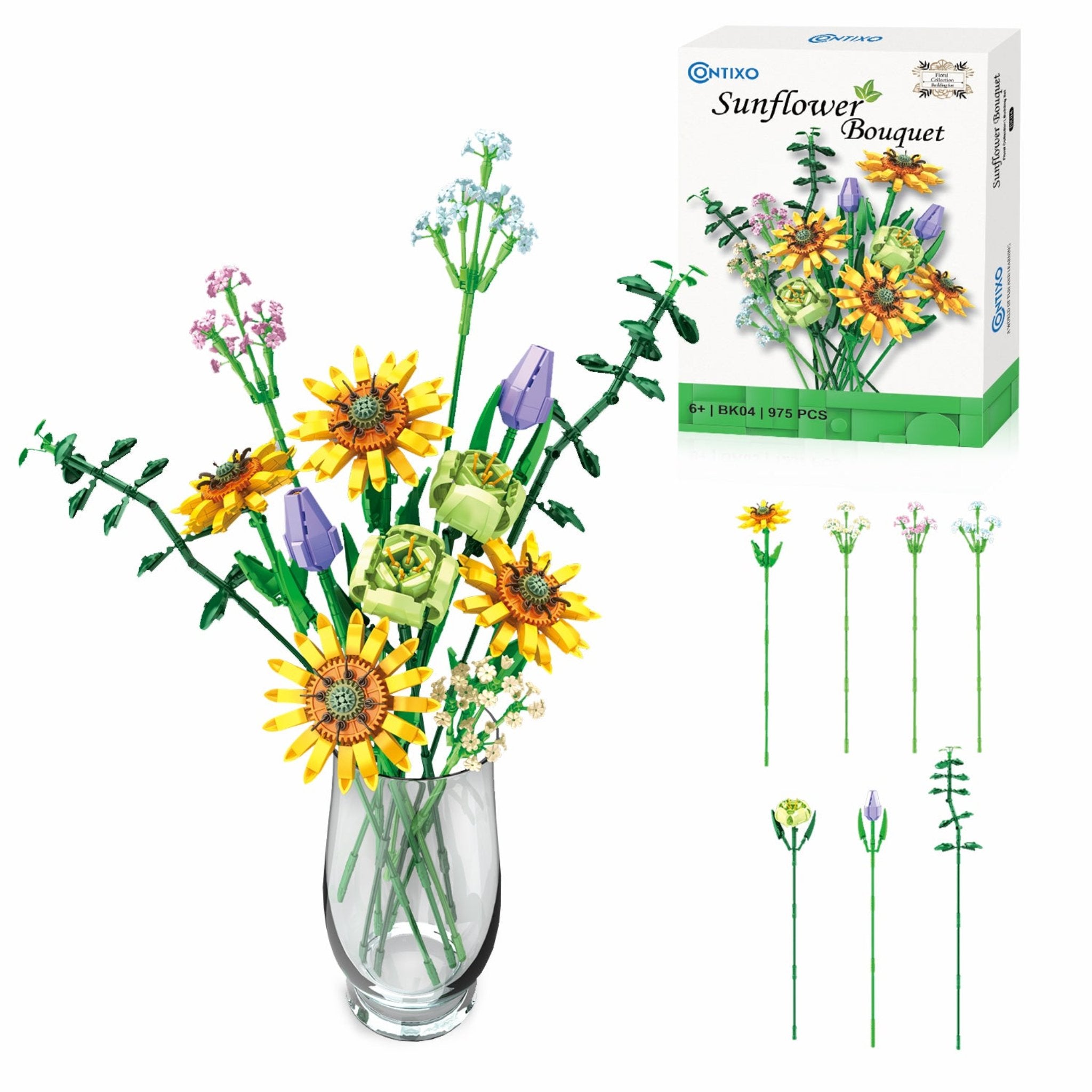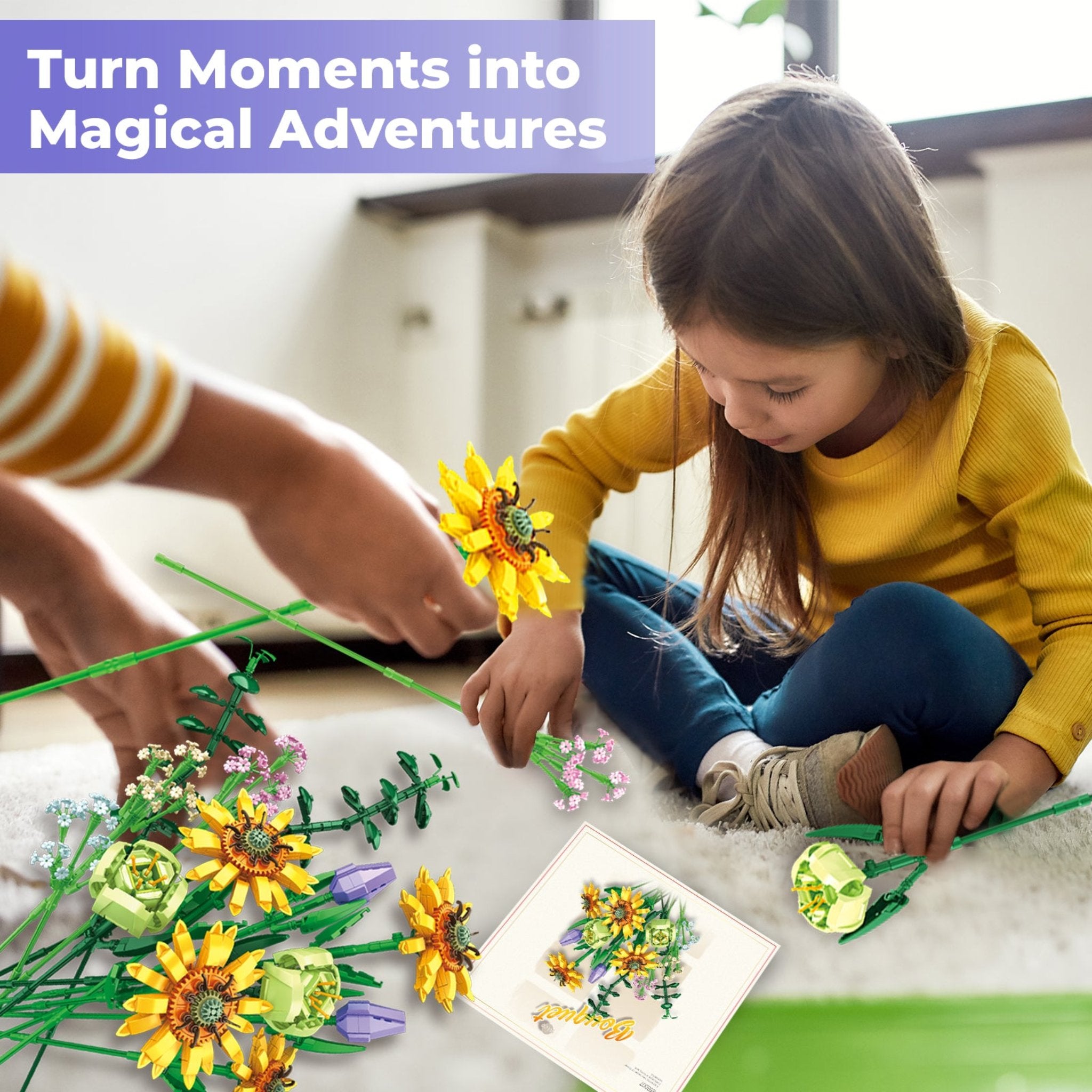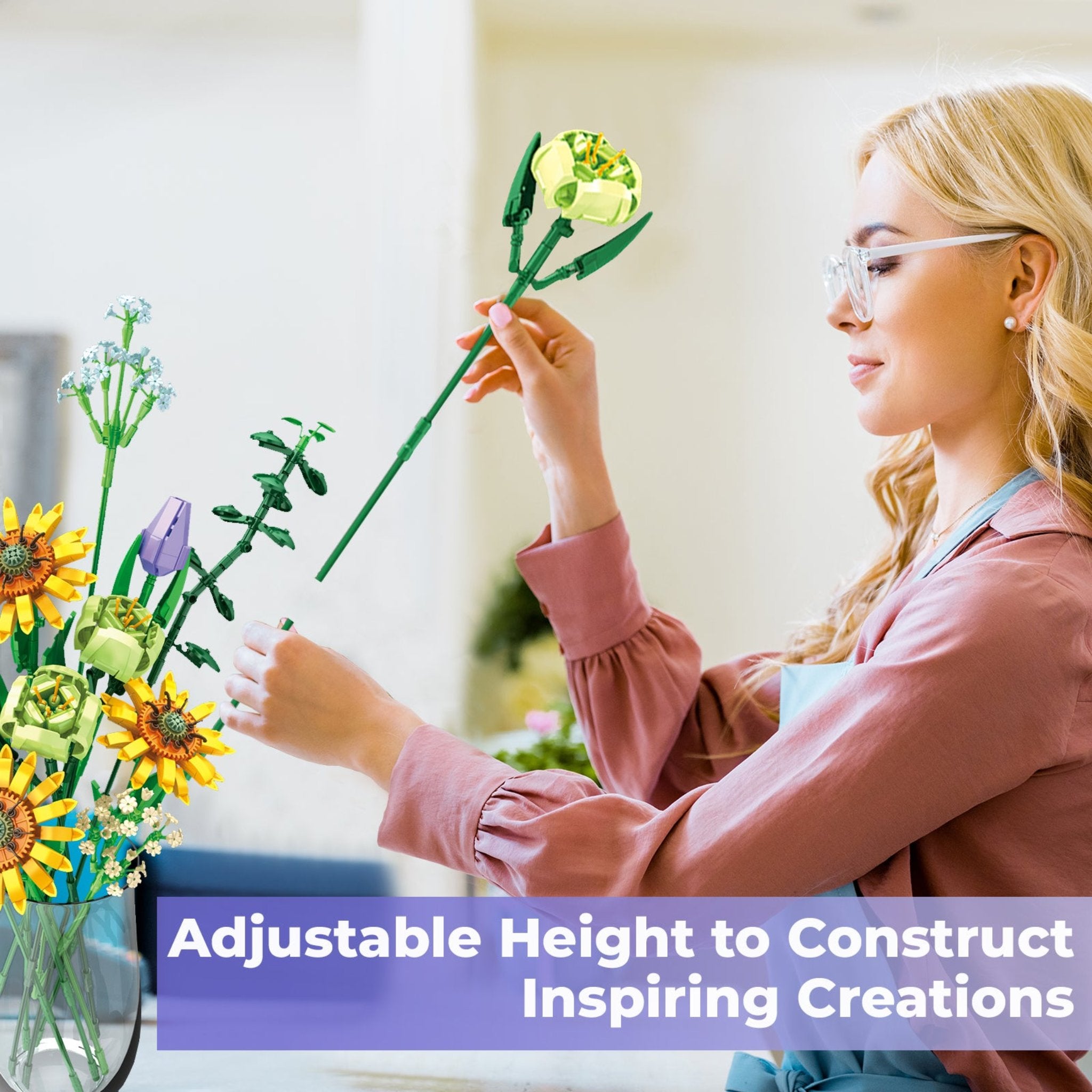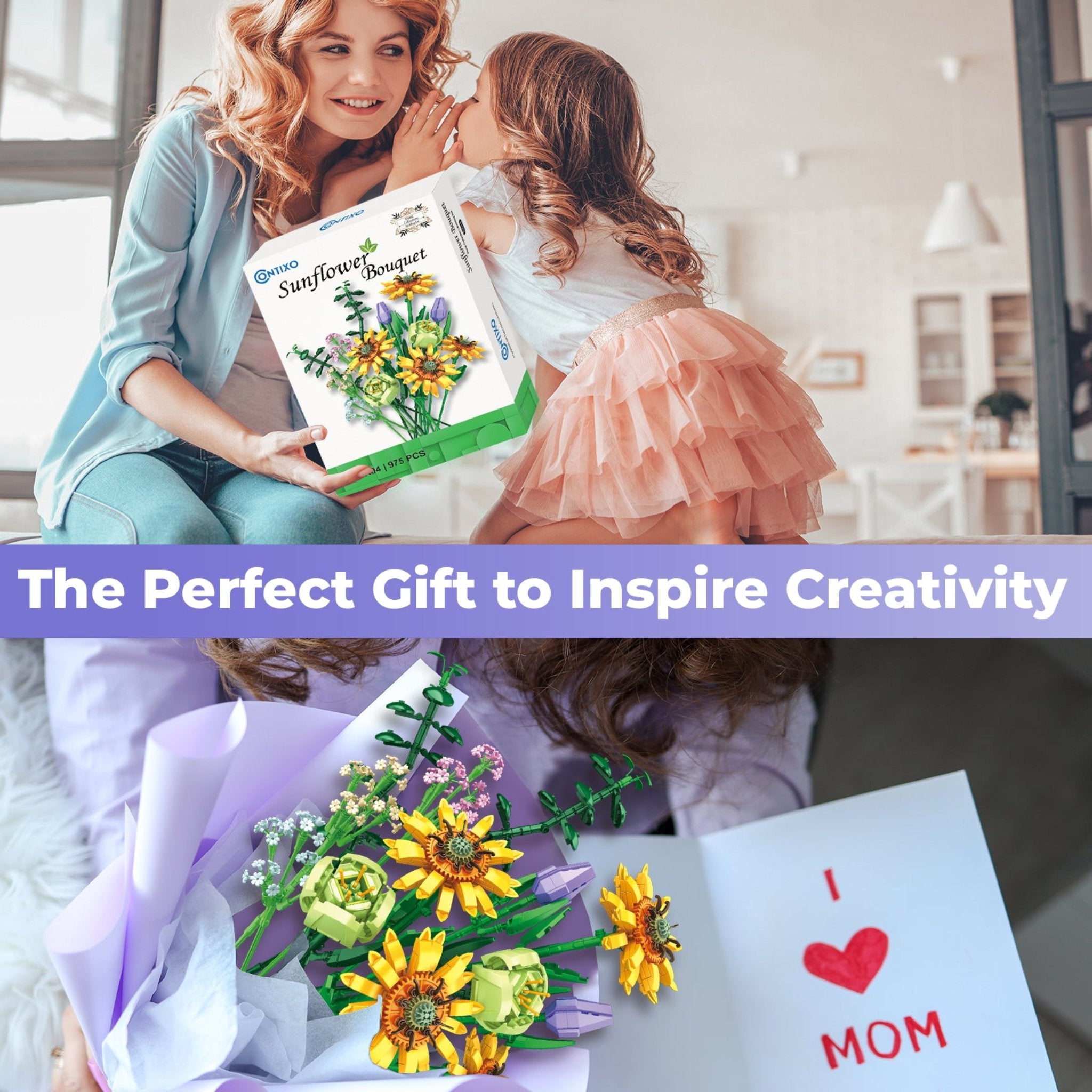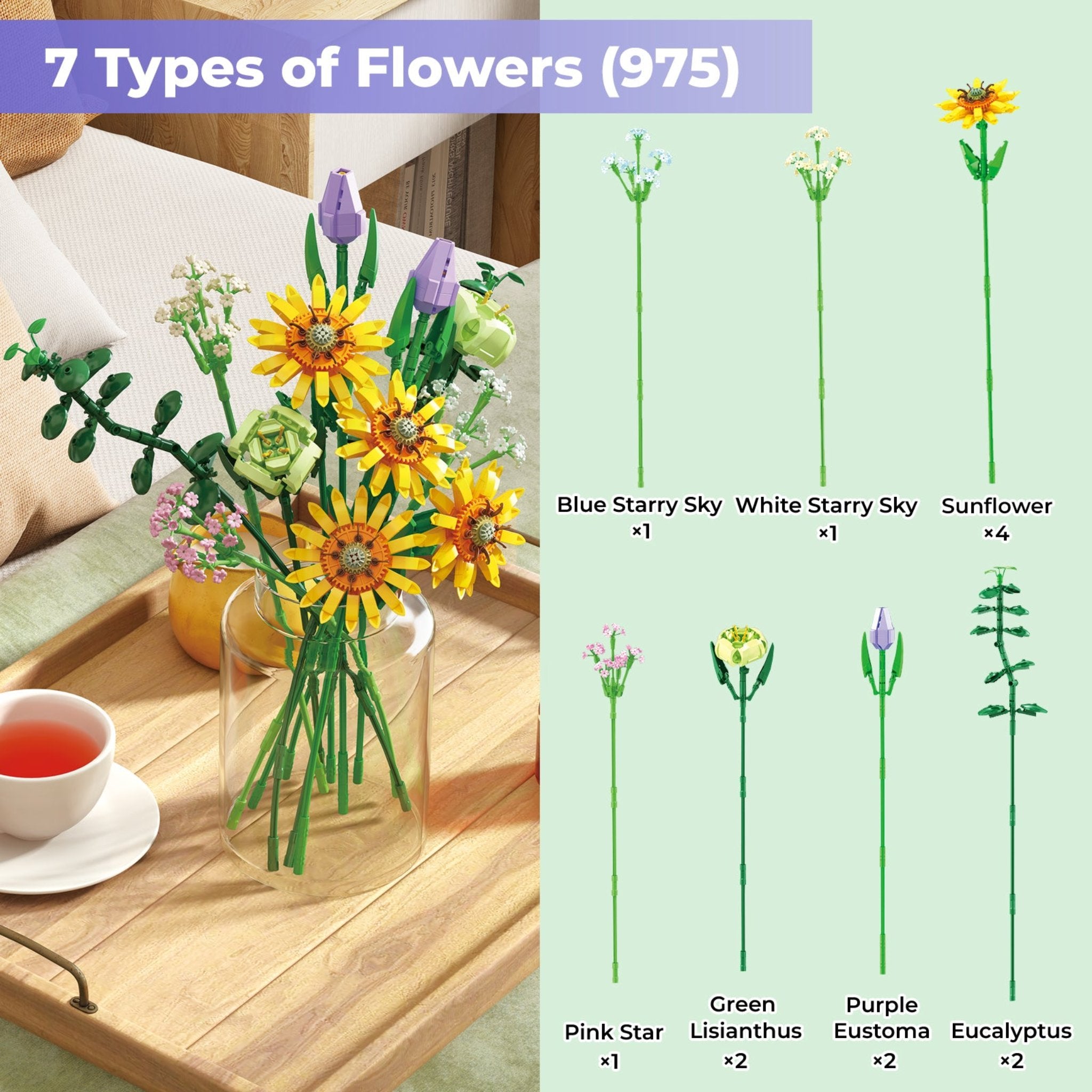 Contixo BK04 Sunflower Bouquet Floral Collection Building Block Set - 975 PCS
Regular price
$45.99
Sale
Introducing the Contixo Sunflower Bouquet Building Block Set from our exquisite floral collection. Unleash your creativity and immerse yourself in the world of blooming beauty with this captivating set of 975 pieces.
Crafted with meticulous attention to detail, each building block represents the delicate and vibrant essence of sunflowers, capturing their elegance and charm. This set allows you to bring the timeless allure of sunflowers into your own hands, as you create a stunning bouquet that will never wither or fade.
With its vast array of pieces, the Contixo Sunflower Bouquet Building Block Set provides endless possibilities for imaginative play and artistic expression. From constructing intricate petals and lush green stems to arranging the final masterpiece, you'll enjoy hours of entertainment and satisfaction as you bring your vision to life.
Whether you're a seasoned builder or a budding enthusiast, this set offers a rewarding experience for all skill levels. The high-quality, durable blocks ensure stability and easy assembly, allowing you to focus on the finer details without any frustration. Let your imagination bloom as you transform ordinary blocks into a breathtaking sunflower bouquet.
Not only does this building block set offer endless entertainment, but it also serves as a stunning decorative piece. Showcase your completed bouquet on a shelf, desk, or anywhere that could benefit from a touch of nature's beauty. Its vibrant colors and lifelike design will surely brighten up any space, bringing a sense of warmth and tranquility to your surroundings.
The Contixo Sunflower Bouquet Building Block Set is an ideal gift for floral enthusiasts, creative minds, and anyone who appreciates the art of building. Whether you're indulging in a solo building session or collaborating with friends and family, this set fosters a sense of togetherness and shared enjoyment.
Embrace the joy of crafting your own sunflower masterpiece with the Contixo Sunflower Bouquet Building Block Set. Immerse yourself in the world of endless possibilities, where creativity and beauty intertwine to create a truly remarkable experience. Let your imagination flourish as you embark on a journey that celebrates the everlasting allure of sunflowers.
Addictively Fun
I must admit, building these sunflowers is addictively fun! I can't get enough of creating these cheerful bouquets.
Easy Assembly, Stunning Results
I was pleasantly surprised by how easy it was to assemble the flower bouquet set. The instructions were clear and concise, and the pieces fit together perfectly. The end result is a stunning bouquet that adds a pop of color to any room.
A Must-Have for Contixo Enthusiasts
If you're a Contixo enthusiast, the flower bouquet set is a must-have. The clear instructions and fun assembly process make it a joy to put together. The vibrant colors and creative design make it a standout piece in any collection.
Mother's day
Lovely and Lifelike! I purchased the flower Bouquet set for my mother, and she absolutely adores it. The flowers are so realistic, and the arrangement brings joy to her every day. Highly recommend!
A Conversation Starter
This flower bouquet set is not just a decoration, but a conversation starter. Everyone who comes to my home asks about it and compliments its beauty. It's a unique piece that adds a touch of elegance to any room. I couldn't be happier with my purchase.