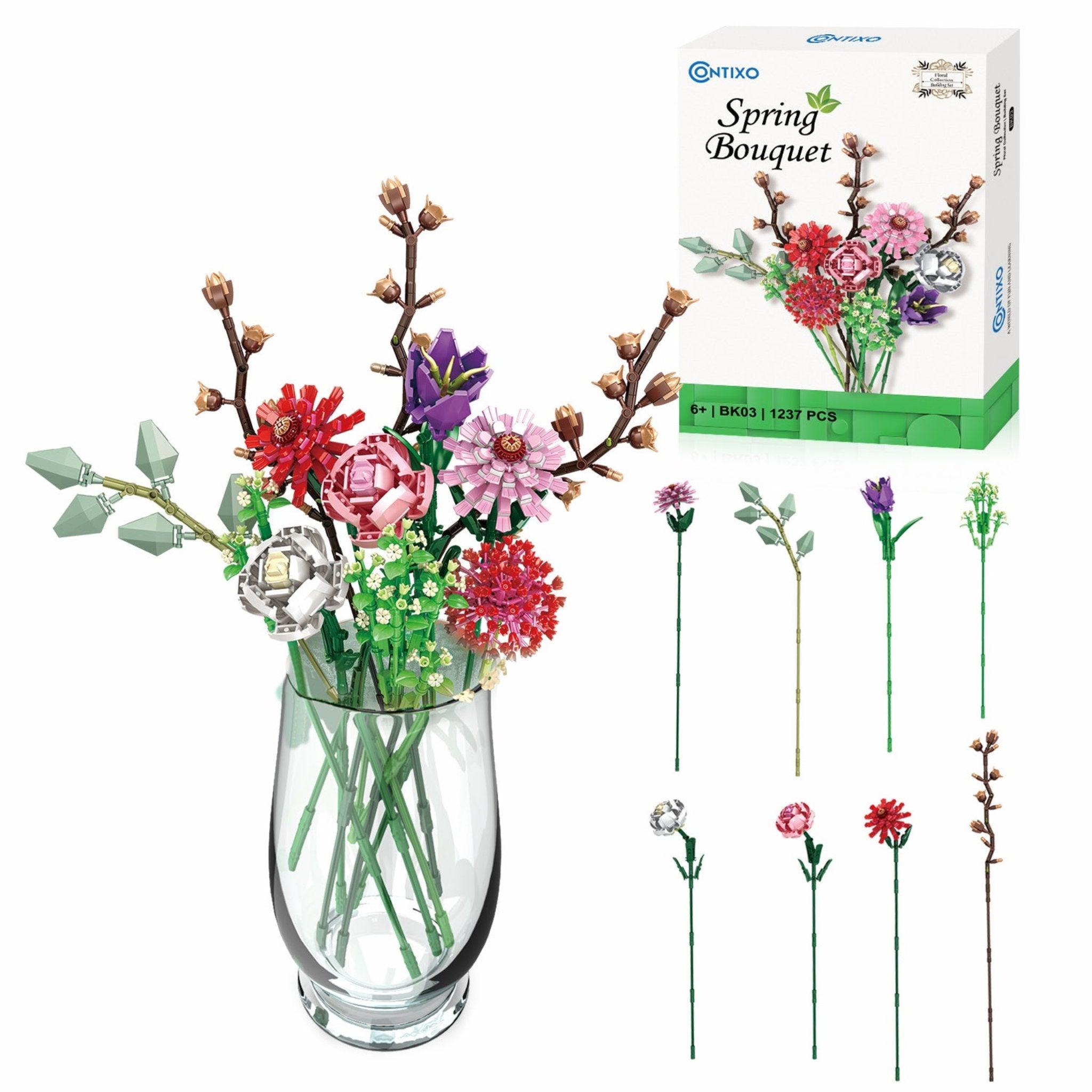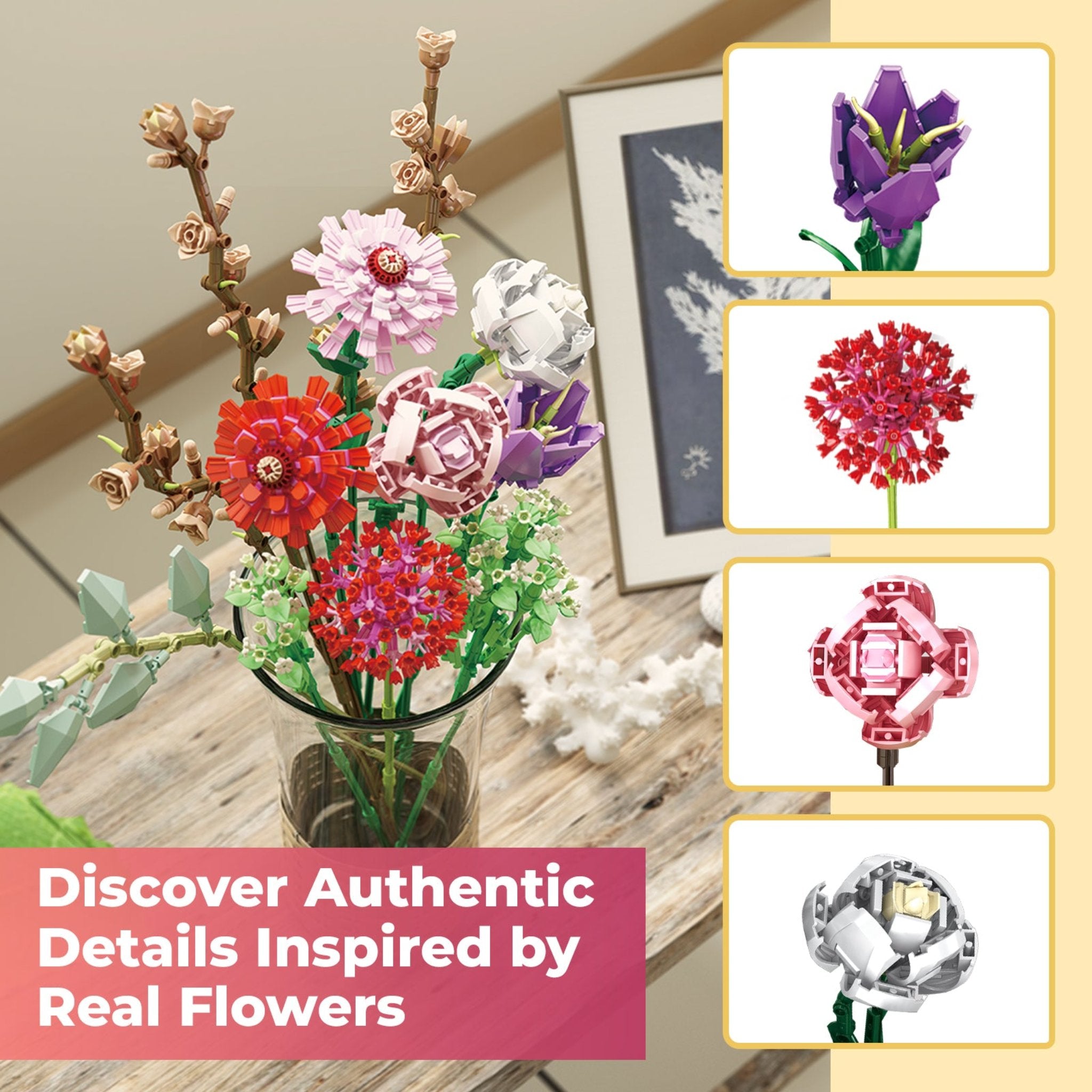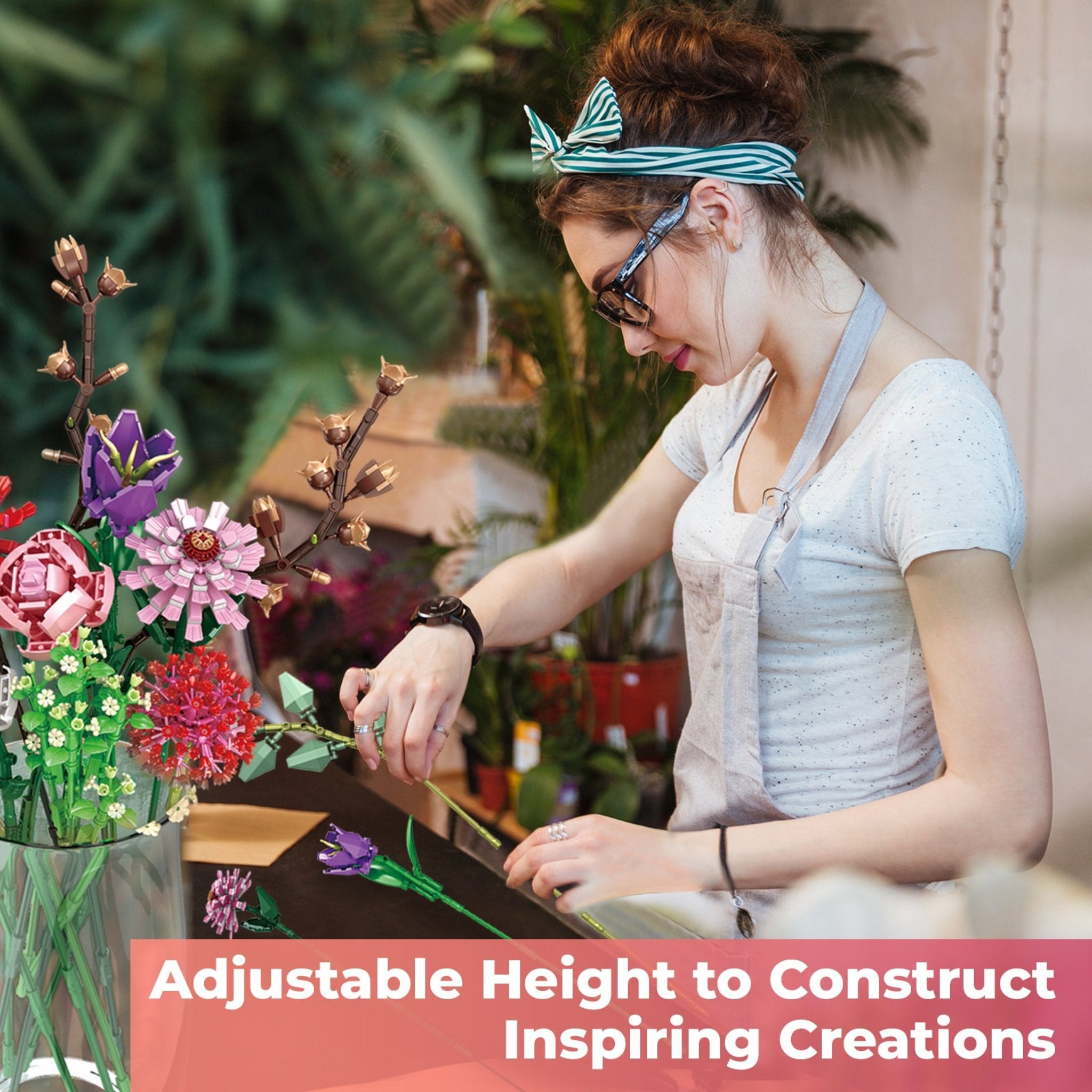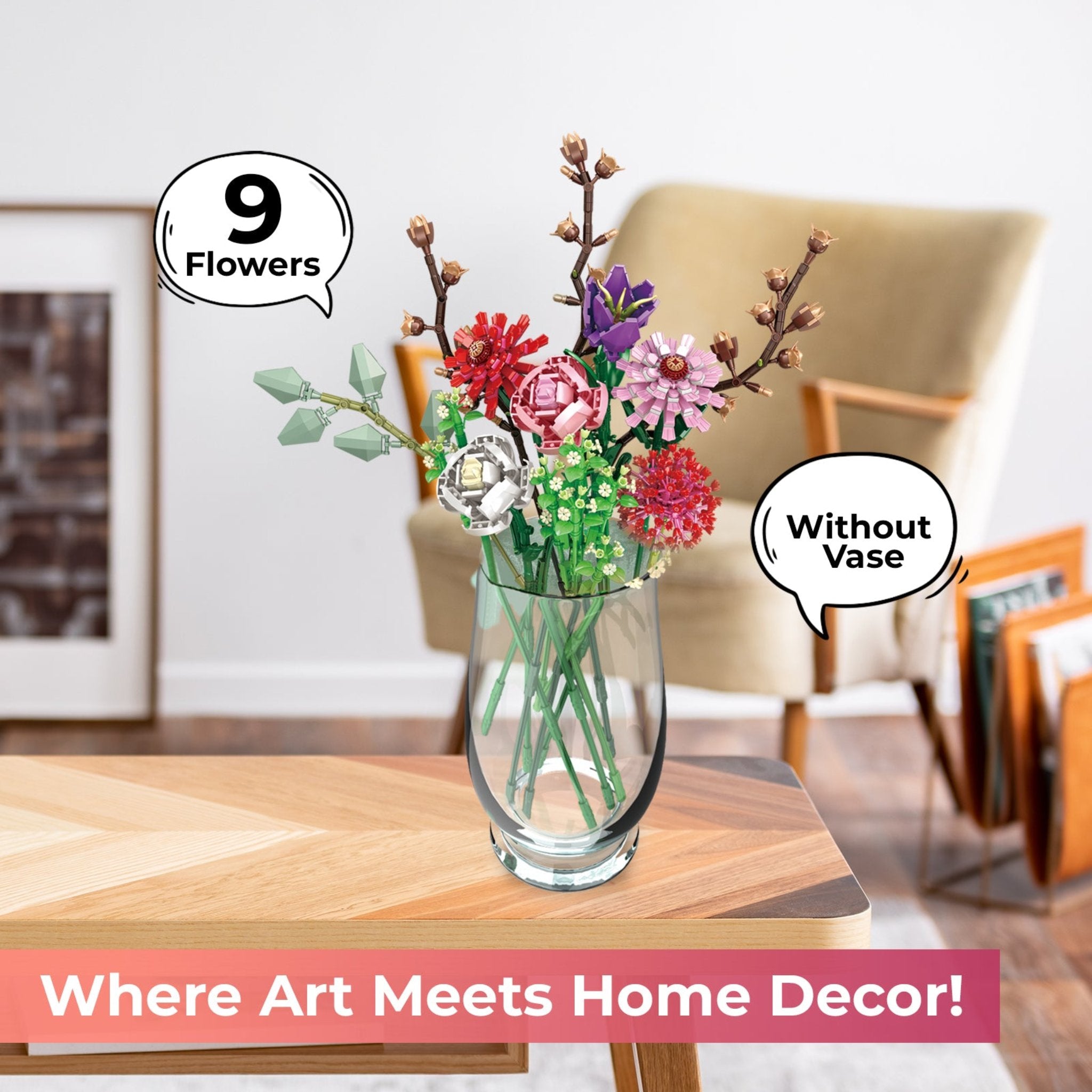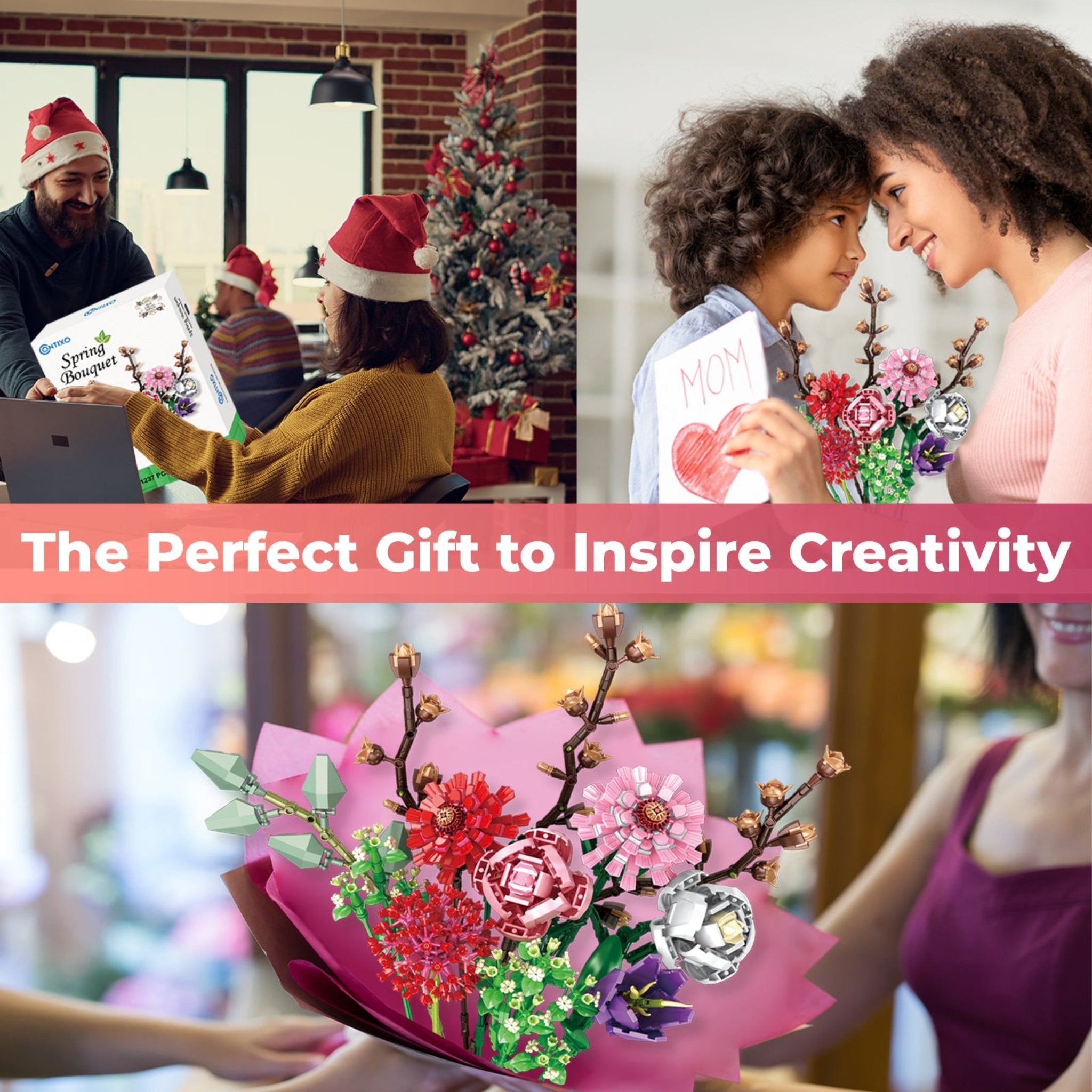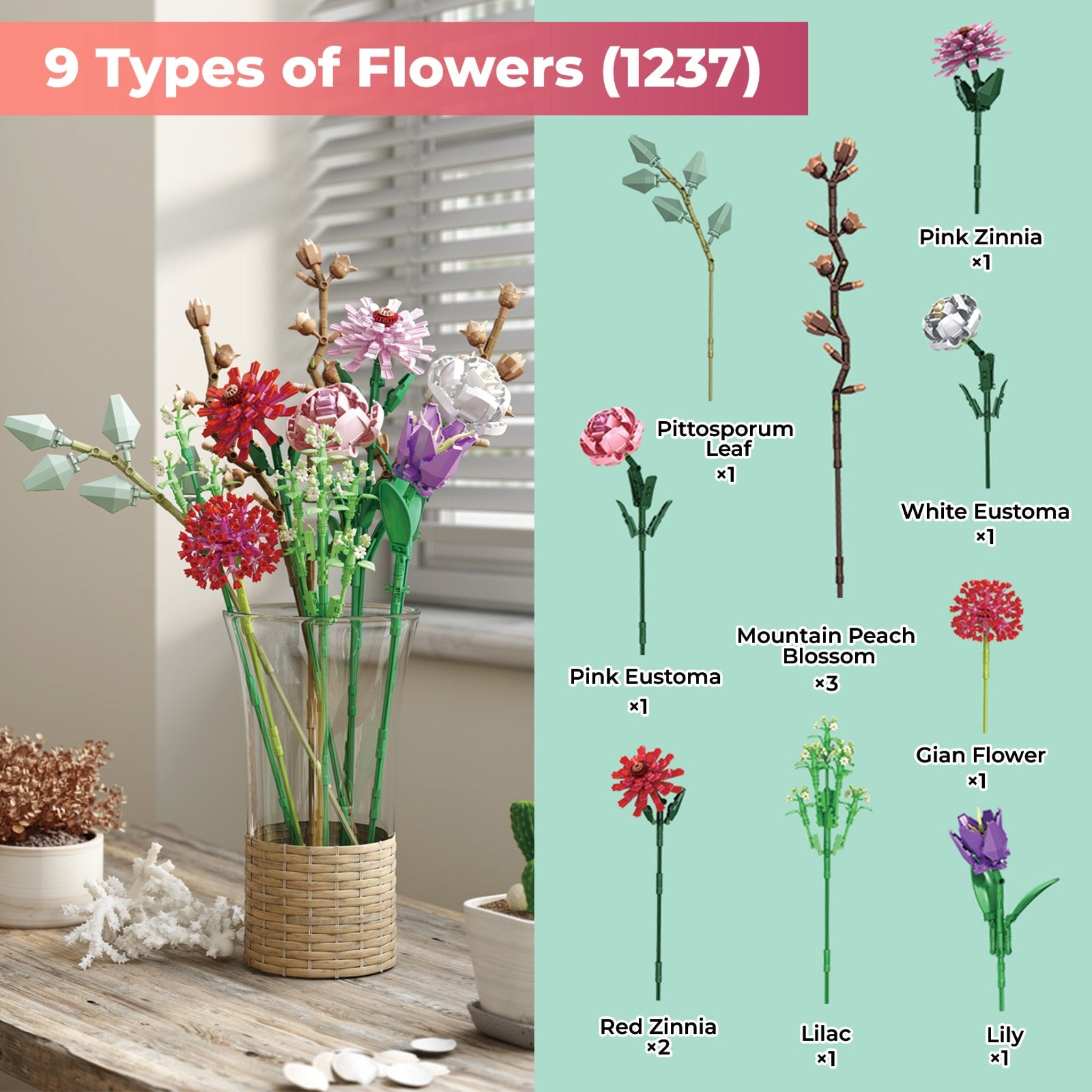 Contixo BK03 Spring Bouquet Floral Collection Building Block Set - 1237 PCS
Regular price
$45.99
Sale
Introducing the exquisite Contixo Spring Bouquet Building Block Set, a remarkable addition to our esteemed floral collection. Unleash your creativity and embark on a blooming adventure with this magnificent set of 1237 pieces, designed to captivate both young and old alike.
Crafted with meticulous attention to detail, each building block exudes the vibrant colors and delicate forms of a freshly blossomed spring bouquet. Immerse yourself in a world of endless possibilities as you assemble and create stunning floral arrangements, allowing your imagination to flourish like never before.
With an extensive variety of pieces at your disposal, this set offers an unparalleled level of versatility. From lush petals and intricate stems to enchanting foliage, you can bring to life an array of dazzling flowers, from classic roses to exotic orchids. Combine different elements to design unique compositions, each a testament to your artistic vision.
The Contixo Spring Bouquet Building Block Set is not only a source of creative expression but also a valuable tool for developing cognitive and motor skills. As you meticulously assemble each piece, you'll refine your hand-eye coordination, problem-solving abilities, and attention to detail. The process itself is a delightful journey of discovery, nurturing your imagination and fostering a sense of accomplishment.
Built with premium-quality materials, these building blocks are durable and designed to withstand the test of time. The precise interlocking mechanism ensures stability and allows for easy assembly, guaranteeing that your floral creations remain intact, even when transported or displayed.
Whether you're an aspiring florist, a budding architect, or simply a lover of nature's beauty, the Contixo Spring Bouquet Building Block Set is a must-have addition to your collection. Indulge in the joy of constructing enchanting floral arrangements that will brighten any space and inspire awe in all who behold them.
Unleash your inner artist and let your imagination blossom with the Contixo Spring Bouquet Building Block Set.
Fun but Time-Consuming
Building the bouquet was fun, but it was a bit time-consuming. However, the end result is worth the effort.
Unleash Your Creativity
This set allows you to unleash your creativity and design breathtaking floral arrangements. It's truly inspiring.
Quality and Satisfaction Guaranteed
The quality of the building blocks is top-notch, and I'm extremely satisfied with my purchase.
Relaxing and Therapeutic
The BK03 Spring Bouquet Building Block Set is a relaxing and therapeutic activity. It helped me unwind after a long day.
Great Value for Money
I was pleasantly surprised by the number of pieces included in this flower building set. It offers great value for the price and provides endless entertainment for my kids. Highly recommend!