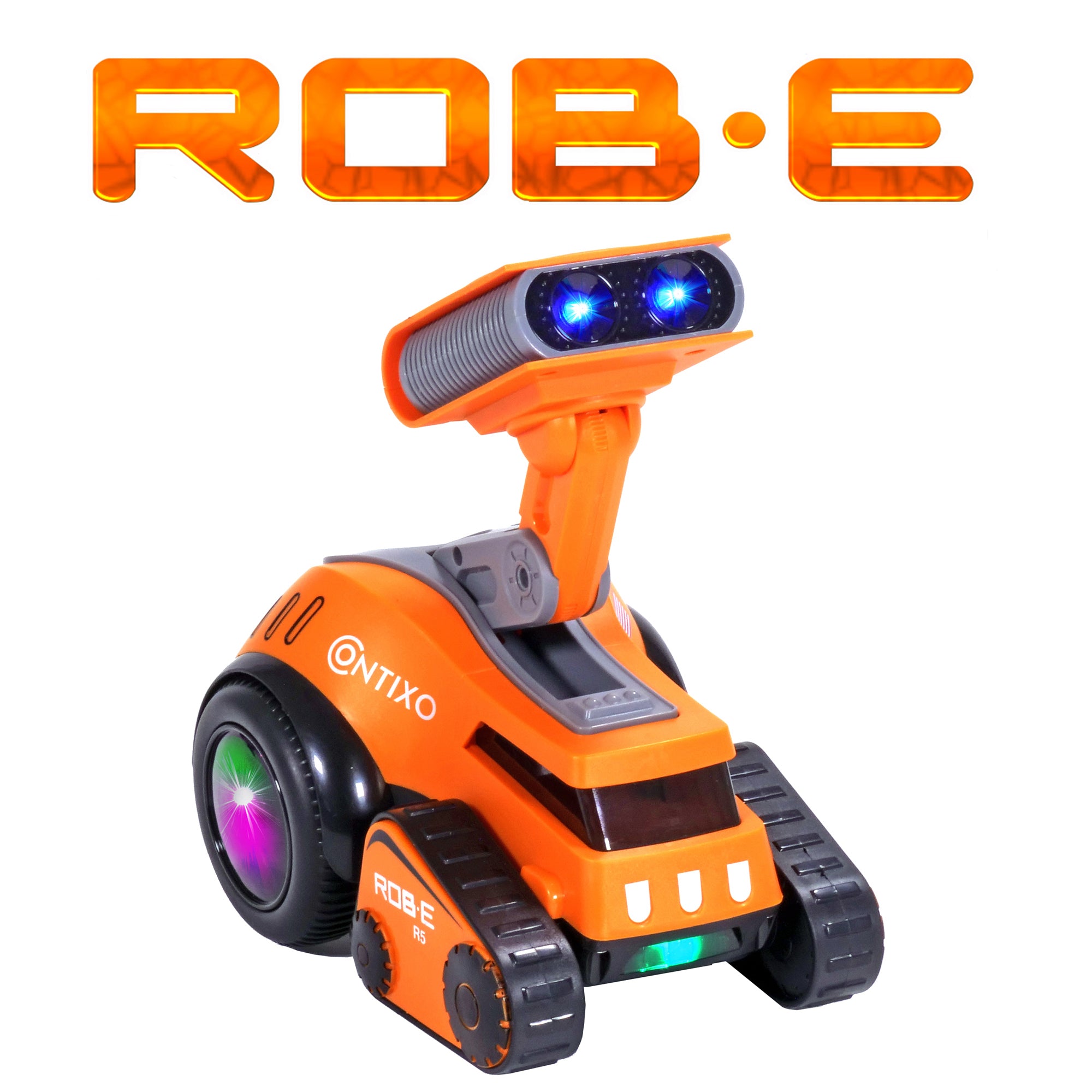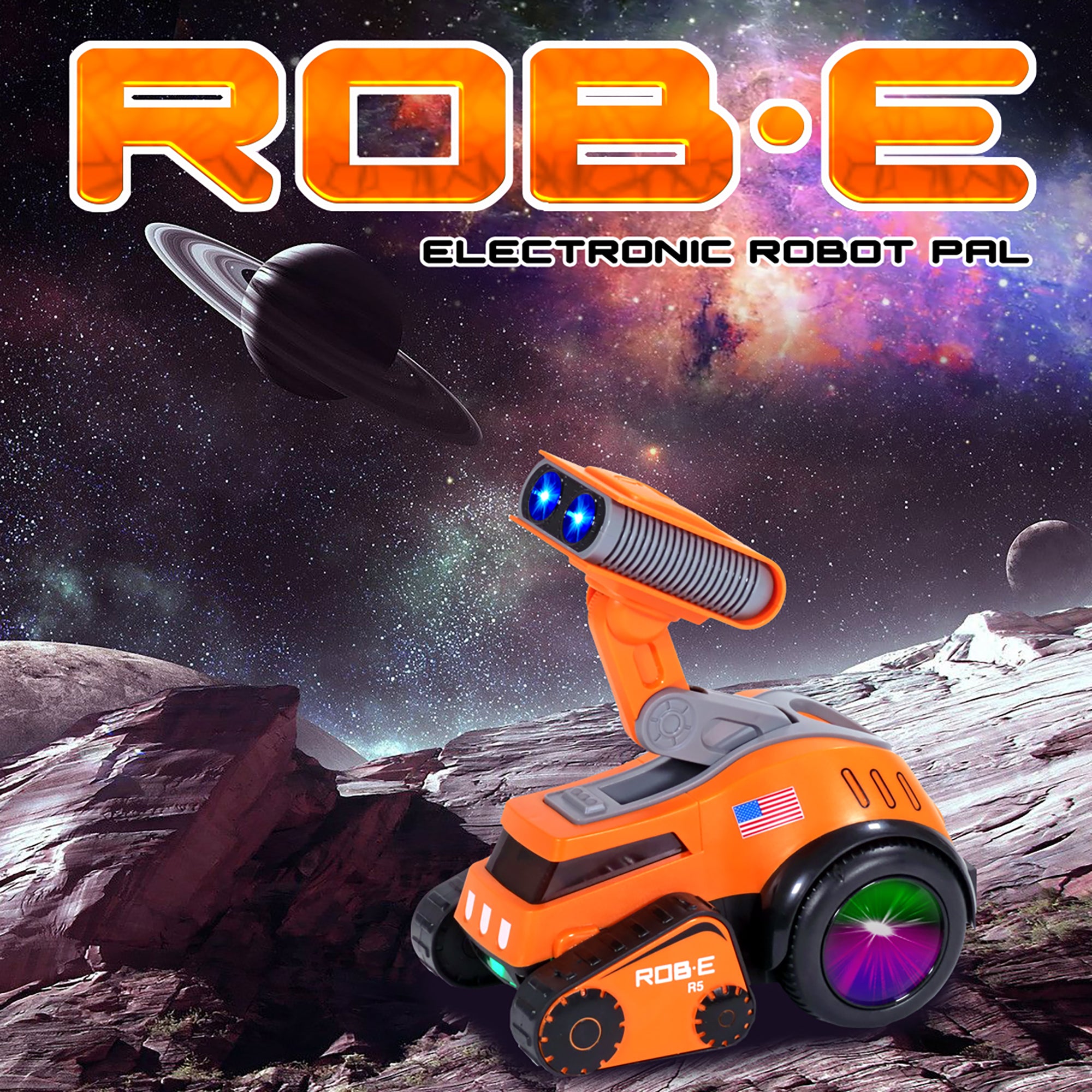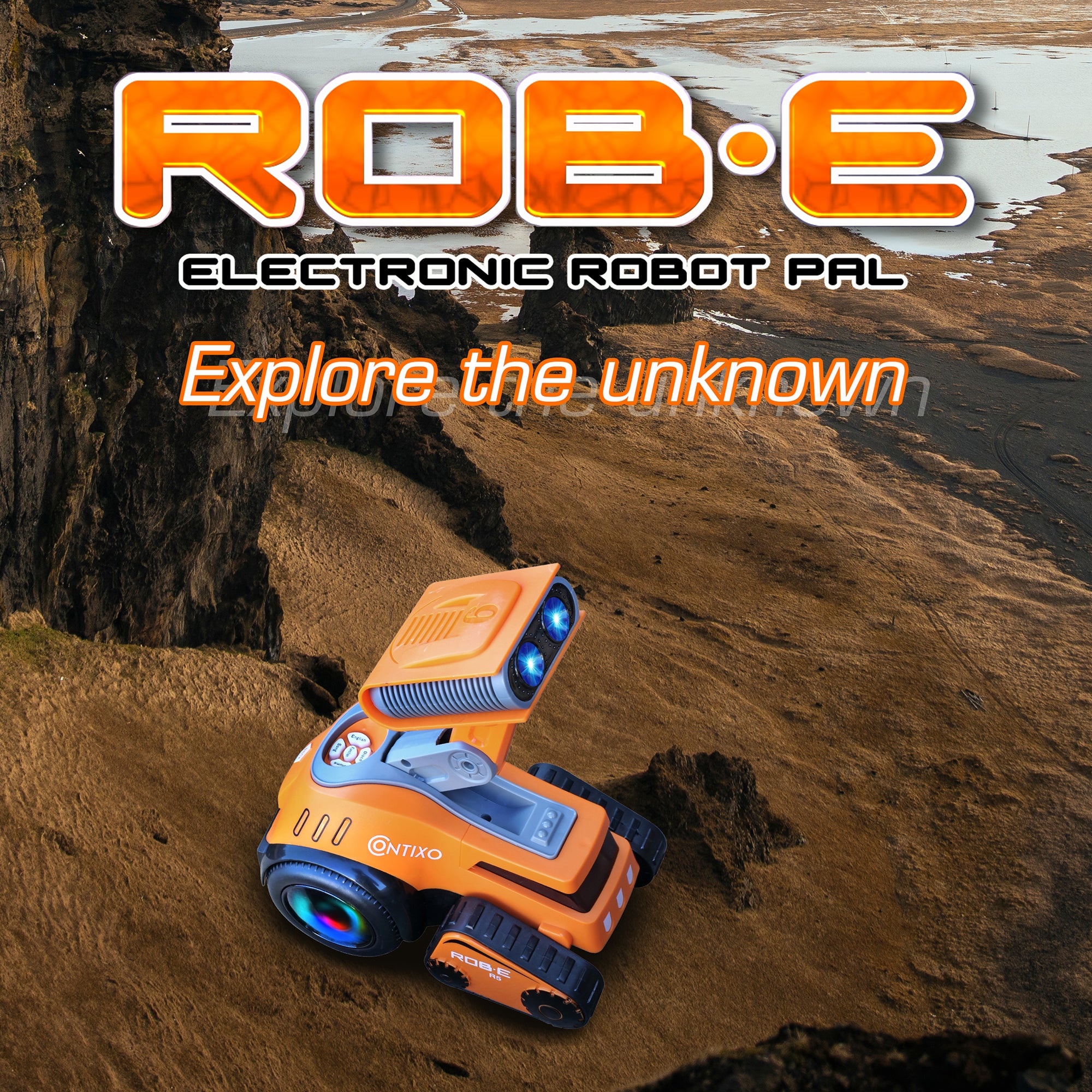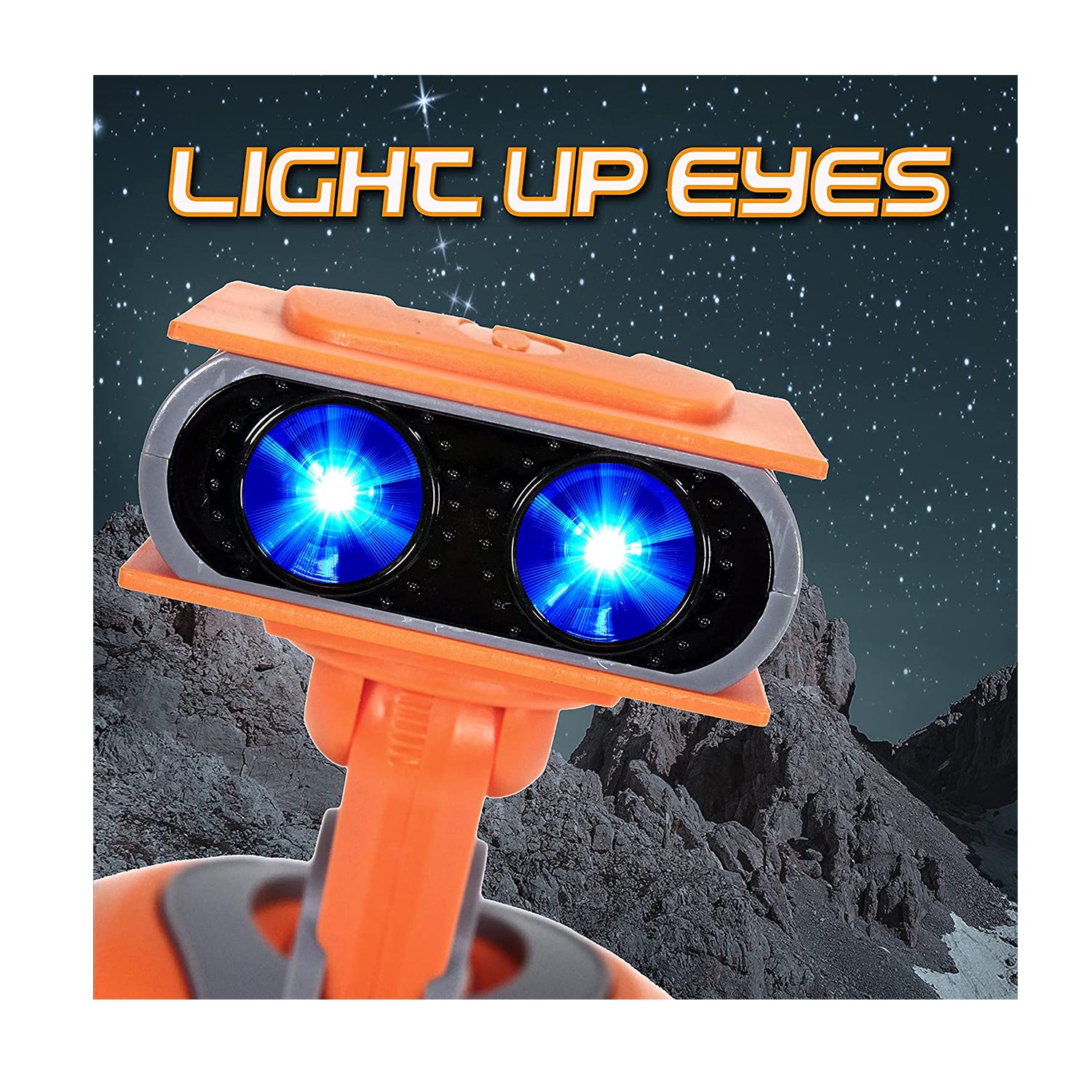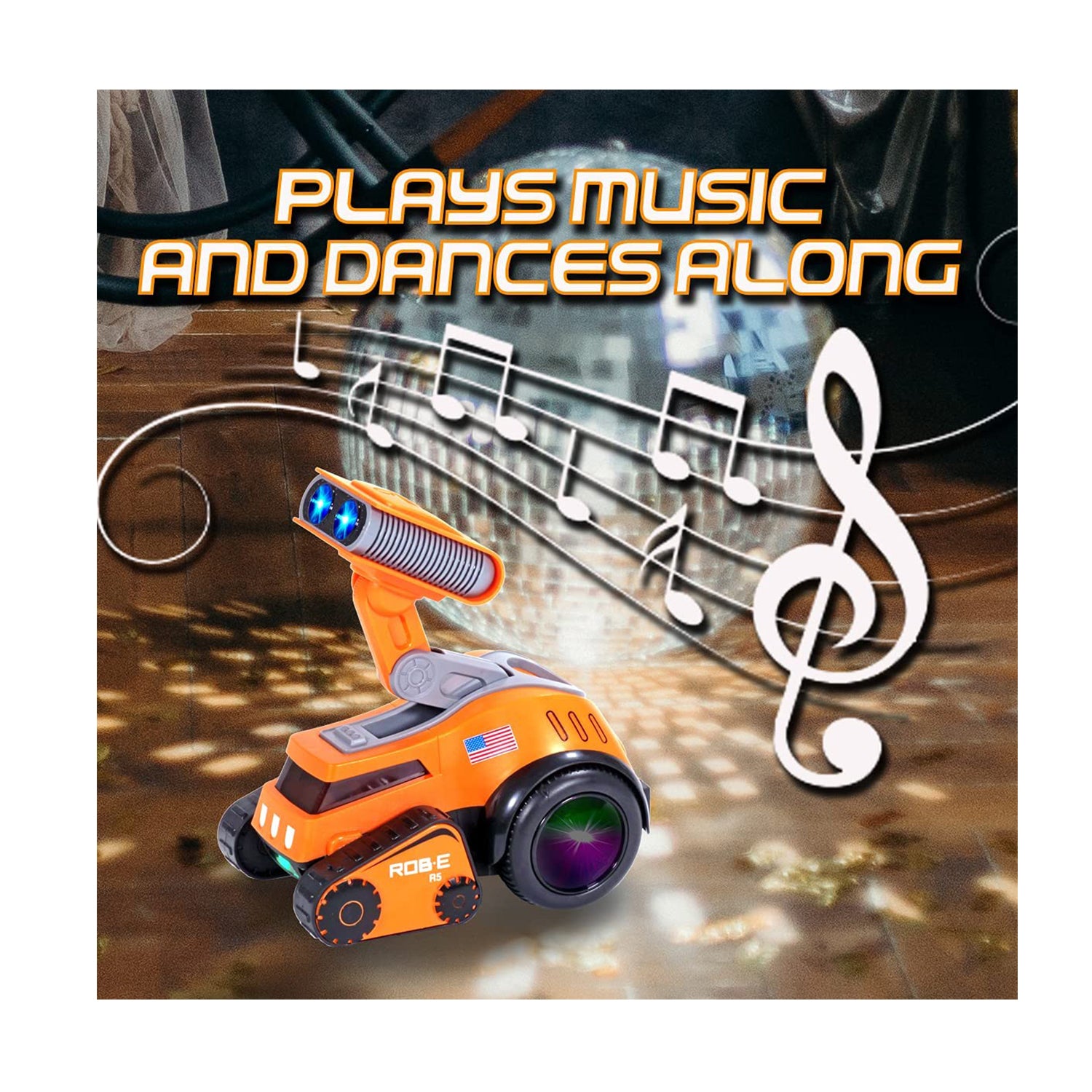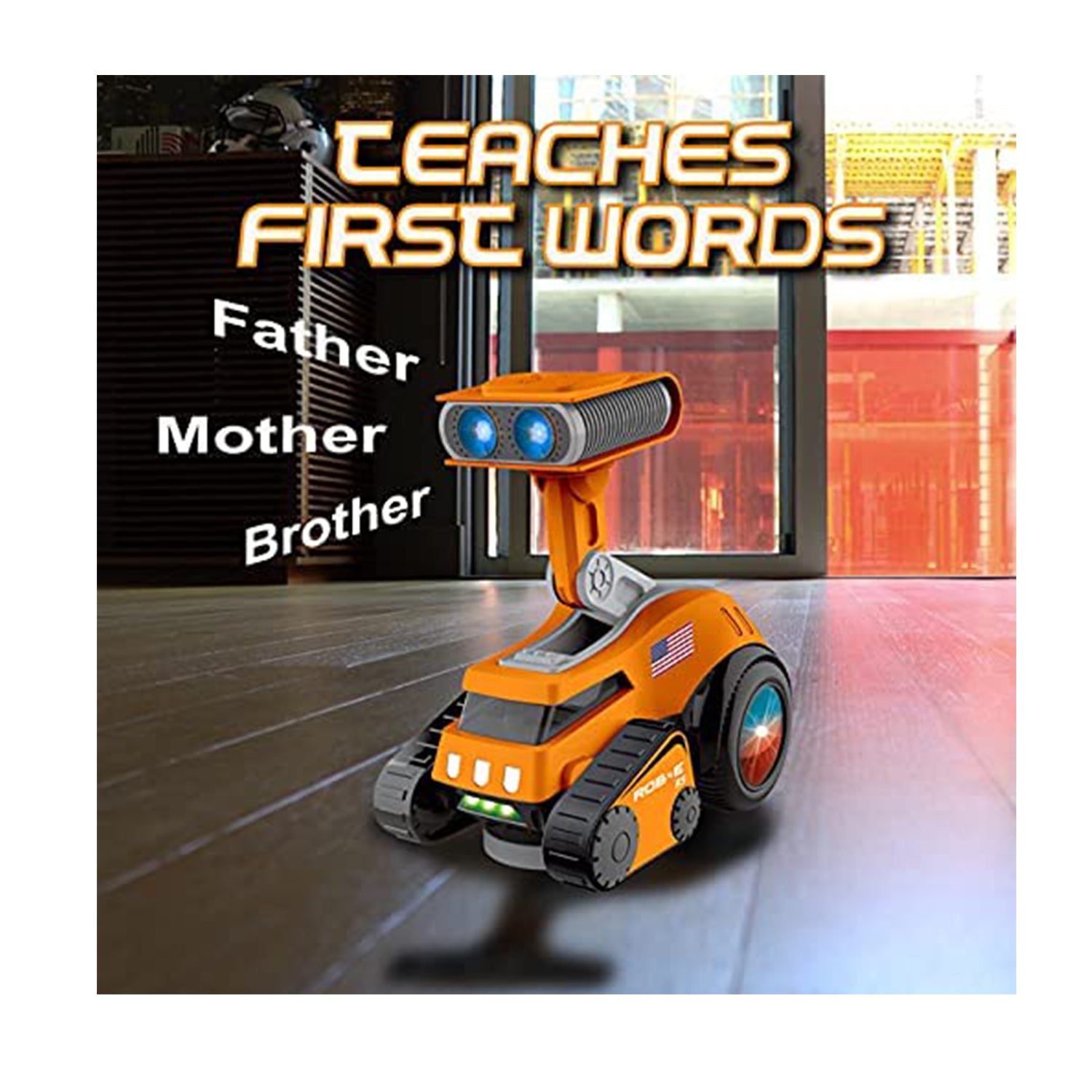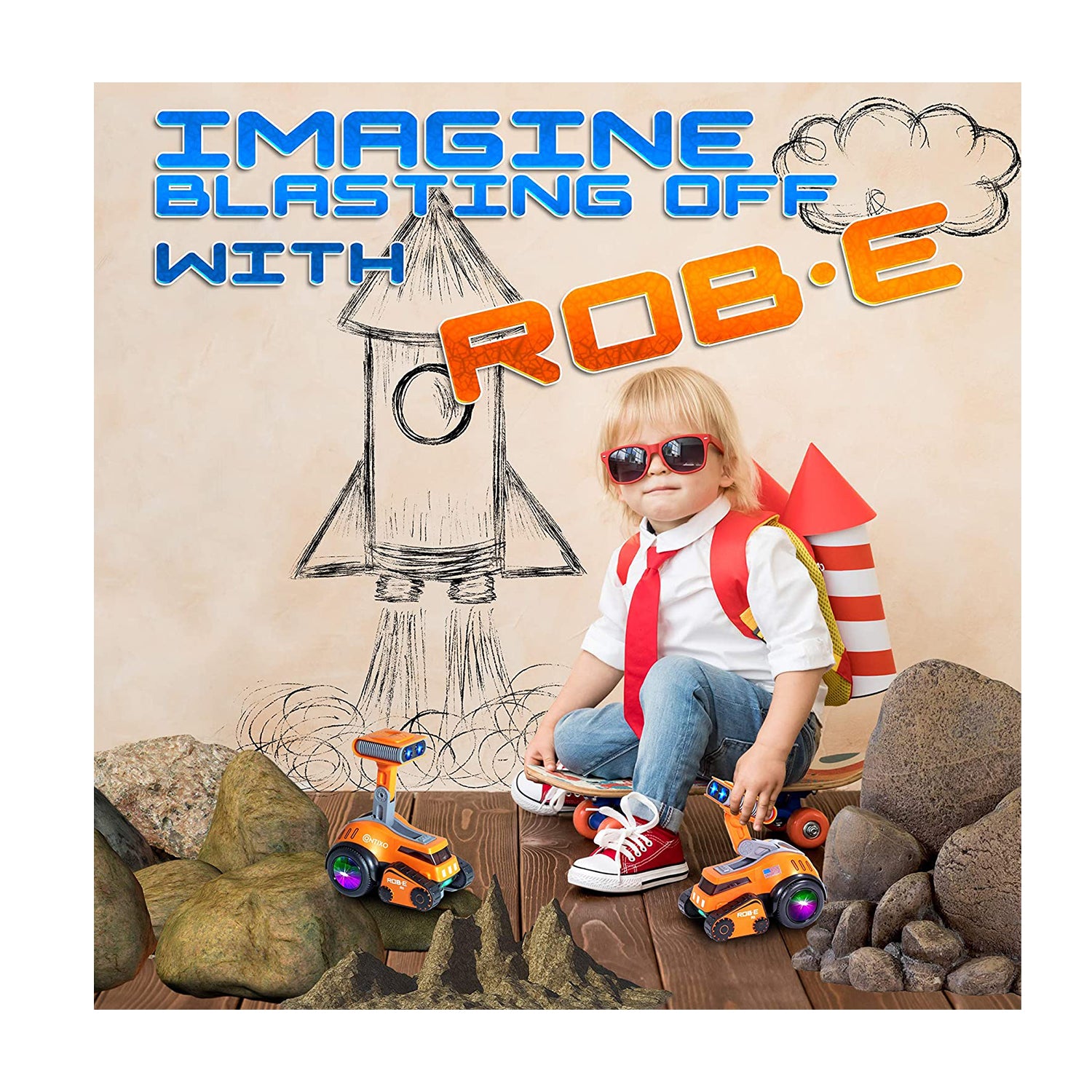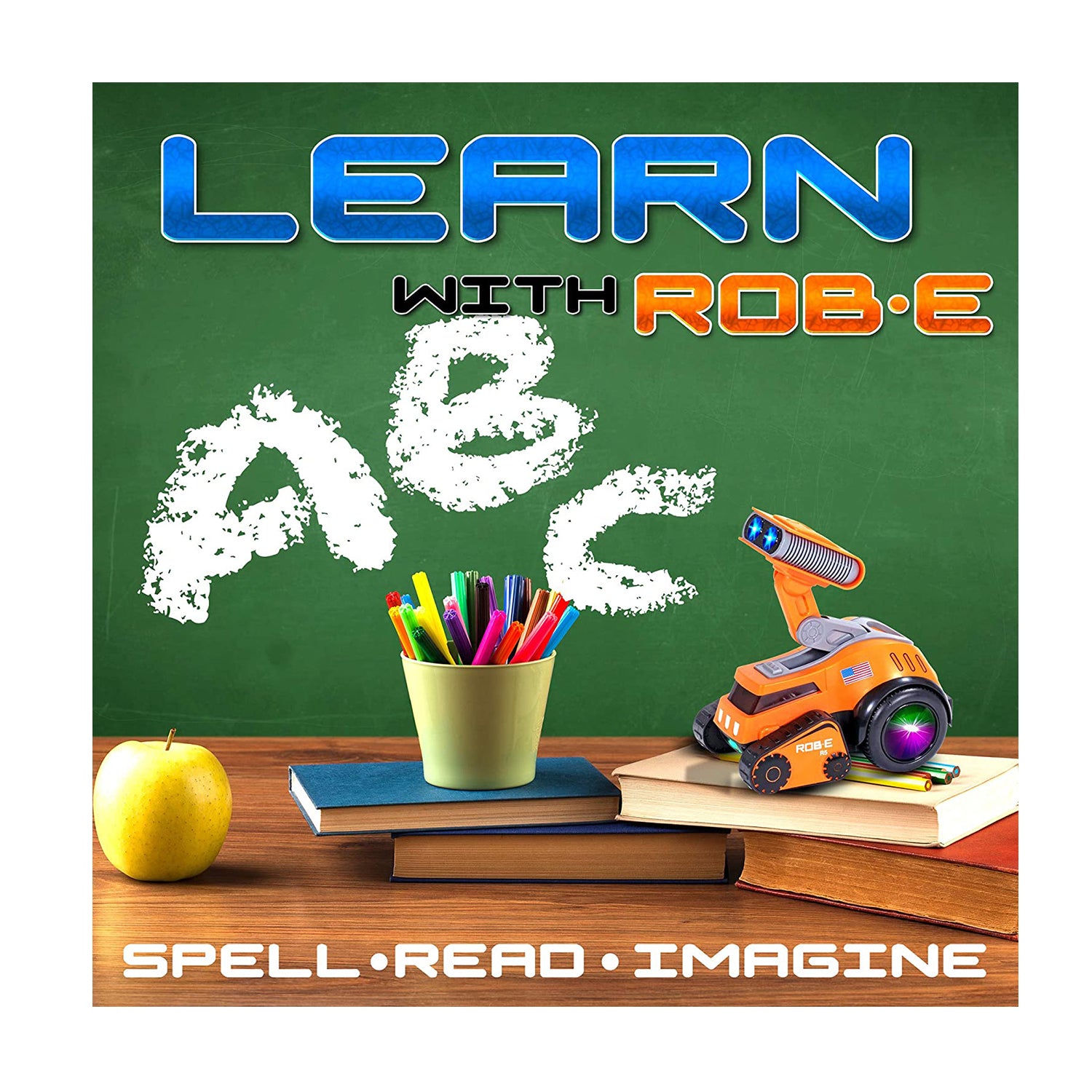 Contixo R5 Moon Rocket Rob-E Electronic Robot
Regular price
$19.99
Sale
Introducing the Contixo R5 Moon Rocket Rob-E Electronic Robot – Your Kid's Ultimate Fun Companion!
BLAST OFF TO THE MOON! 

Let's embark on a thrilling space adventure filled with rockets, science, and loads of excitement with the Rob-E Moon Rocket Robot!

DANCE PARTY WITH ROBOTS! -

Get ready to groove and groove with Rob-E! It dances, plays awesome music, and lights up in dazzling colors! Explore 5 amazing button functions: Disco, Song, Volume, Function, and English.

ROBOT ON THE GO! -

Watch Rob-E zoom around like a pro! It moves forward, backwards, turns left and right, lifts, and even does cool rotations – a cute and mobile robot friend at your service!
THE ULTIMATE GIFT! -

Whether it's birthdays, parties, summer projects, or holiday celebrations, Rob-E is the perfect present! Your kids and all vehicle lovers of any age will be over the moon with joy!

COMPACT & LIGHTWEIGHT! -

Don't worry about space – Rob-E won't hog any room in your home! Its perfect size and light weight make it super easy to store away when not in use.
 Unleash the fun and excitement with the Rob-E Moon Rocket Robot – a robot adventure like no other!


User Manual
Moves that Groove!
Rob-E Moon Rocket has some serious moves that groove! This little dancing dynamo keeps our kids entertained for hours. It's like having a personal dance instructor right at home. The funky disco lights add to the excitement, and the adjustable volume ensures we don't disturb the neighbors during our dance-offs. Rob-E, you rock our world!
Our Little Music Mogul!
Move over, music playlists! Rob-E is now in charge of our kids' musical entertainment. This adorable robot knows just the right tunes to keep the kids dancing and singing along. The variety of songs and adjustable volume make it perfect for all occasions. Rob-E has quickly become an essential member of our family fun!
Magic Moves!
Abracadabra! Rob-E Moon Rocket has brought a touch of magic to our home. This enchanting robot glides and spins like a graceful dancer, leaving our kids mesmerized. The music and colorful lights add to the enchantment, creating an atmosphere of wonder and joy. We can't help but join in the fun and make magical memories with Rob-E!
The Tiny Techno Wonder!
Rob-E may be tiny, but it's a techno wonder that's larger than life! This little robot has quickly become our kids' favorite playmate, dancing and singing its way into our hearts. Its adorable movements and lively tunes keep the kids engaged and excited. Thank you, Contixo, for creating such a delightful gift for children of all ages!
The Dancing Dynamo!
Rob-E Moon Rocket is more than just a toy; it's a dancing dynamo that brings joy and excitement into our home. Its smooth moves and groovy tunes have our kids dancing like nobody's watching. It's incredible how Rob-E has become an essential part of our family fun time. Thanks, Contixo, for creating such a delightful robot!