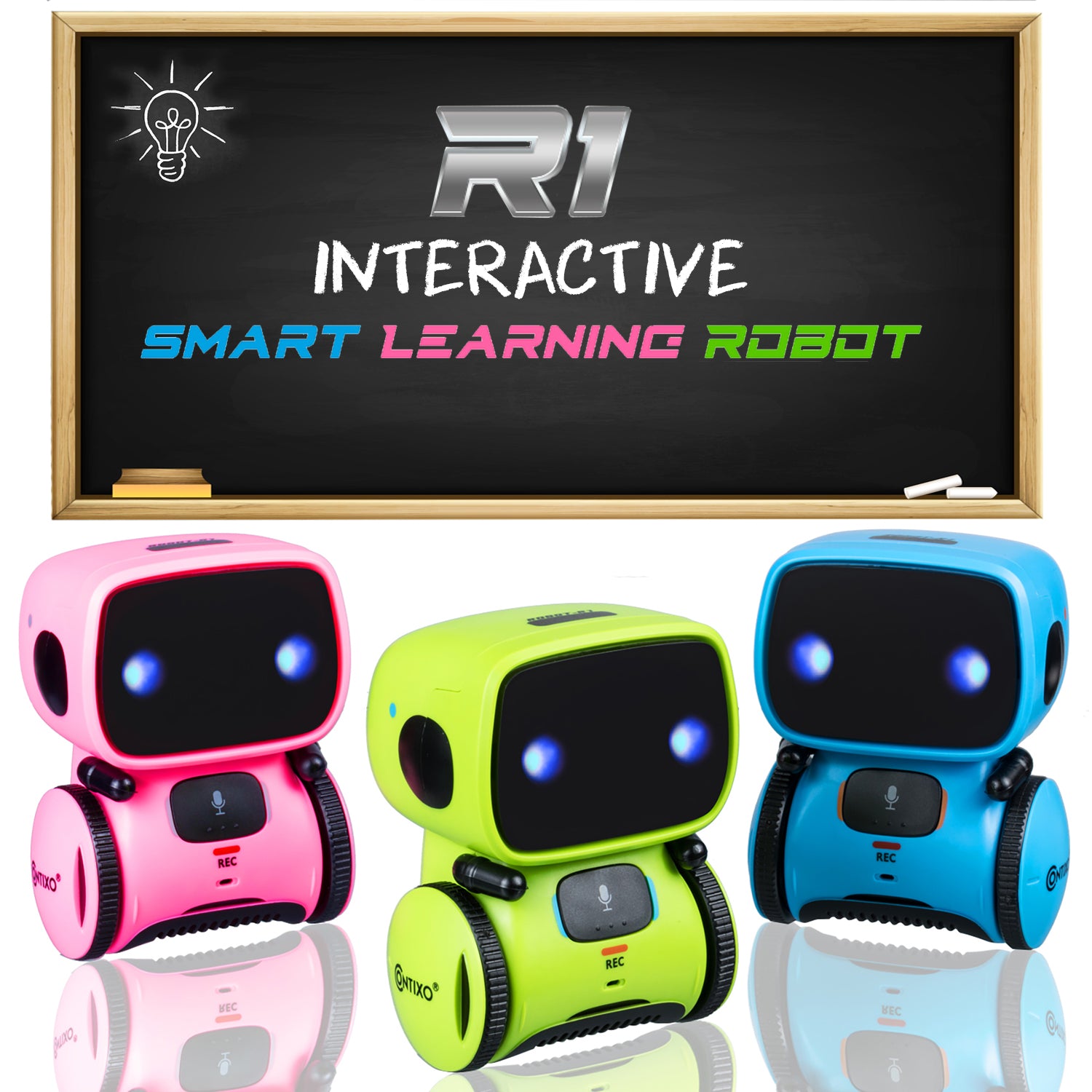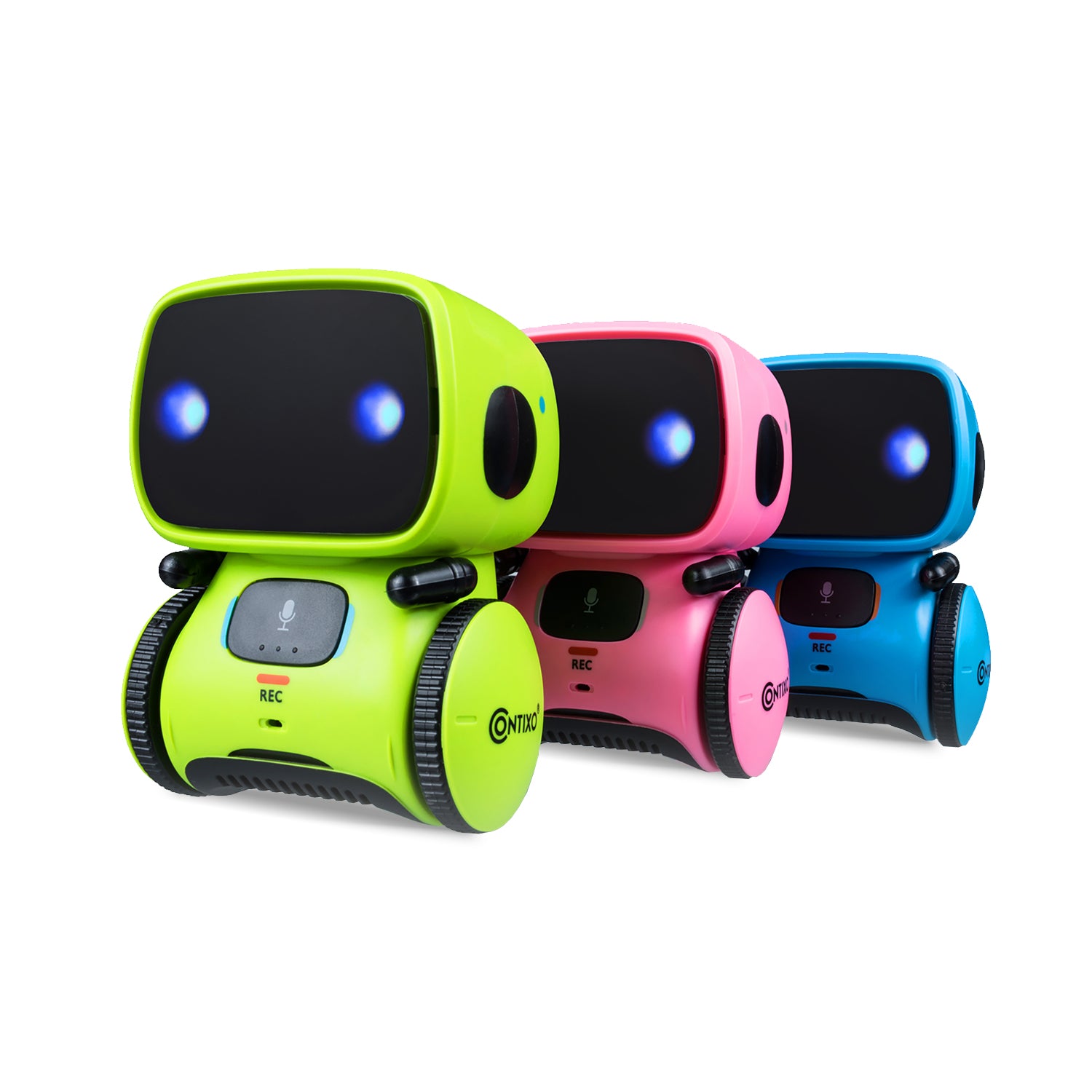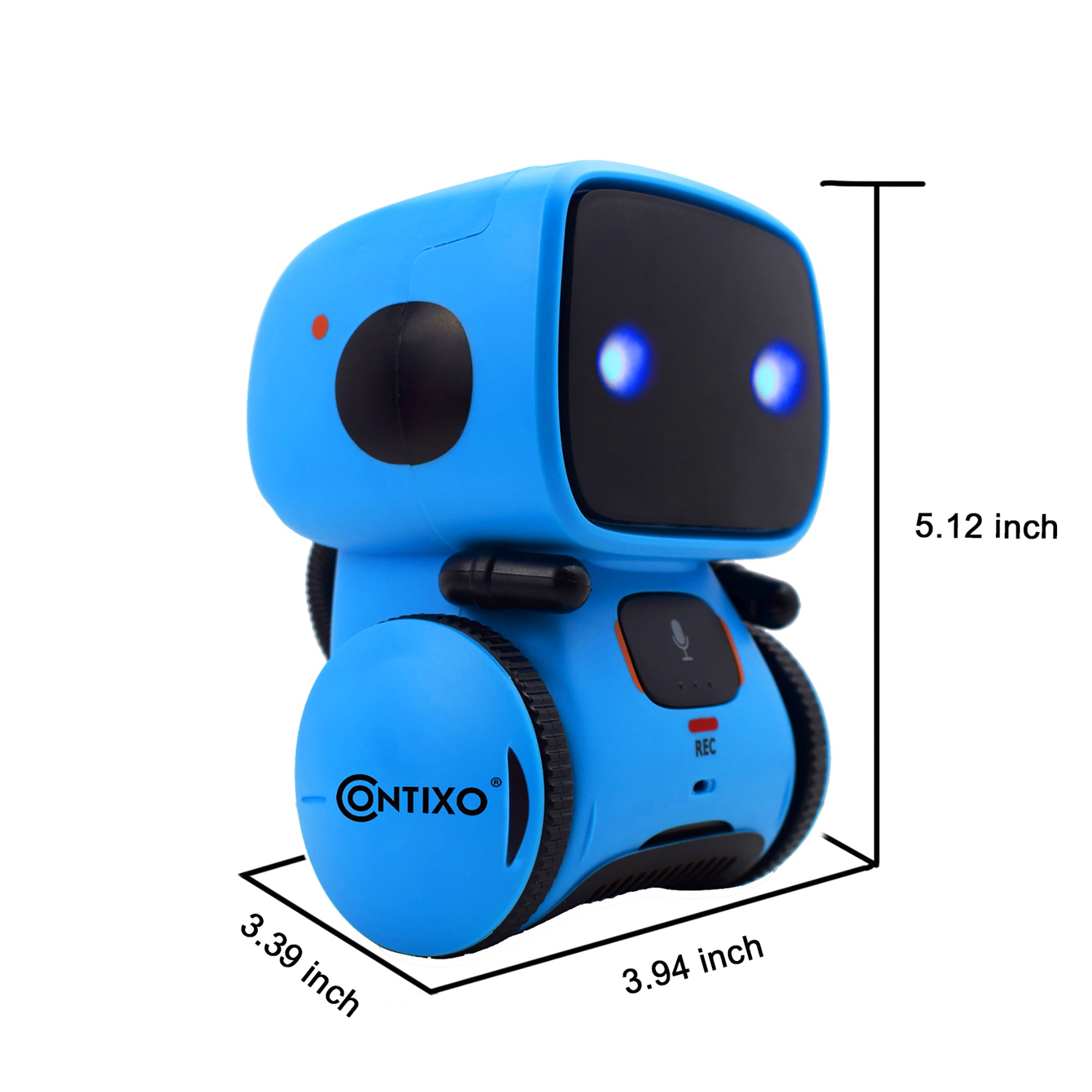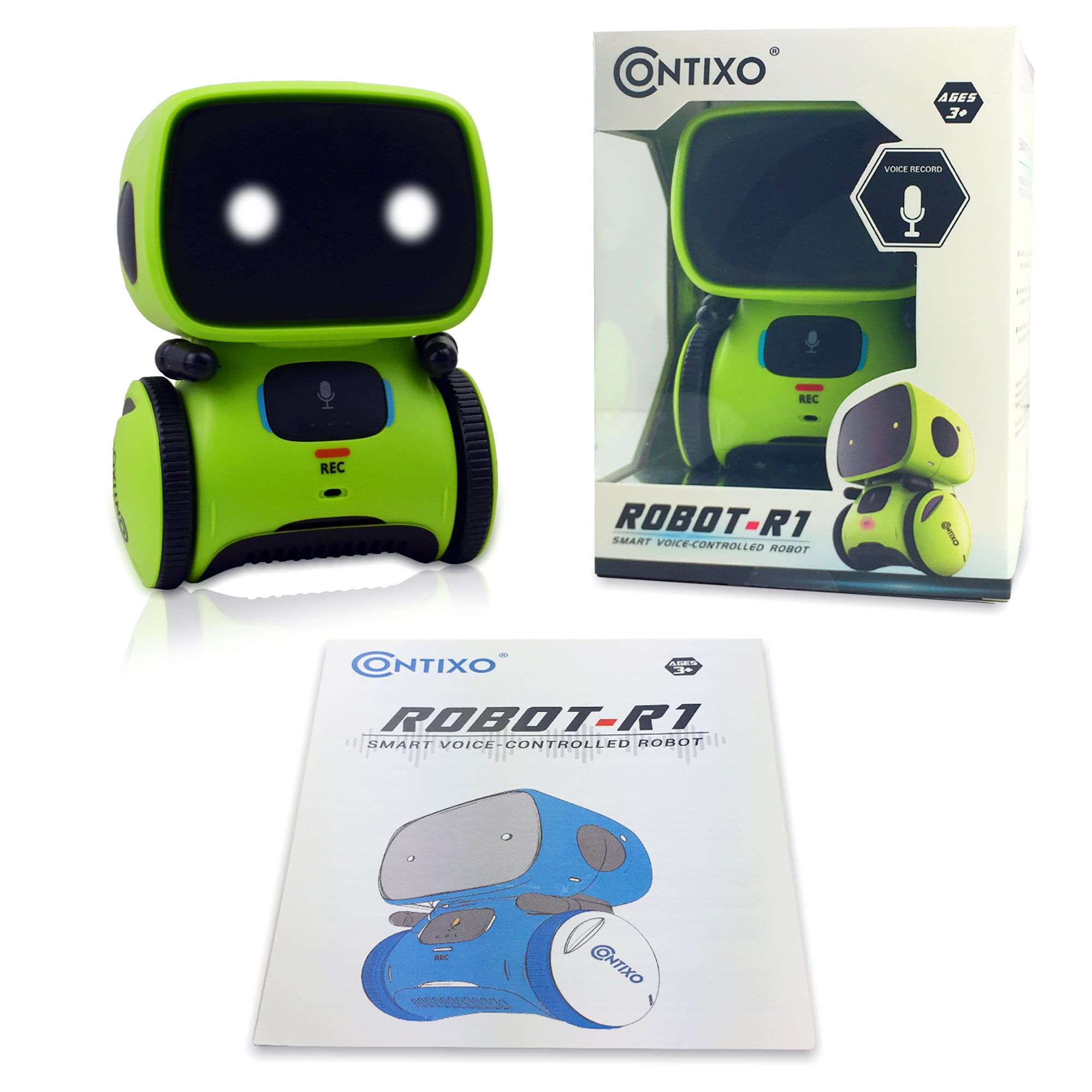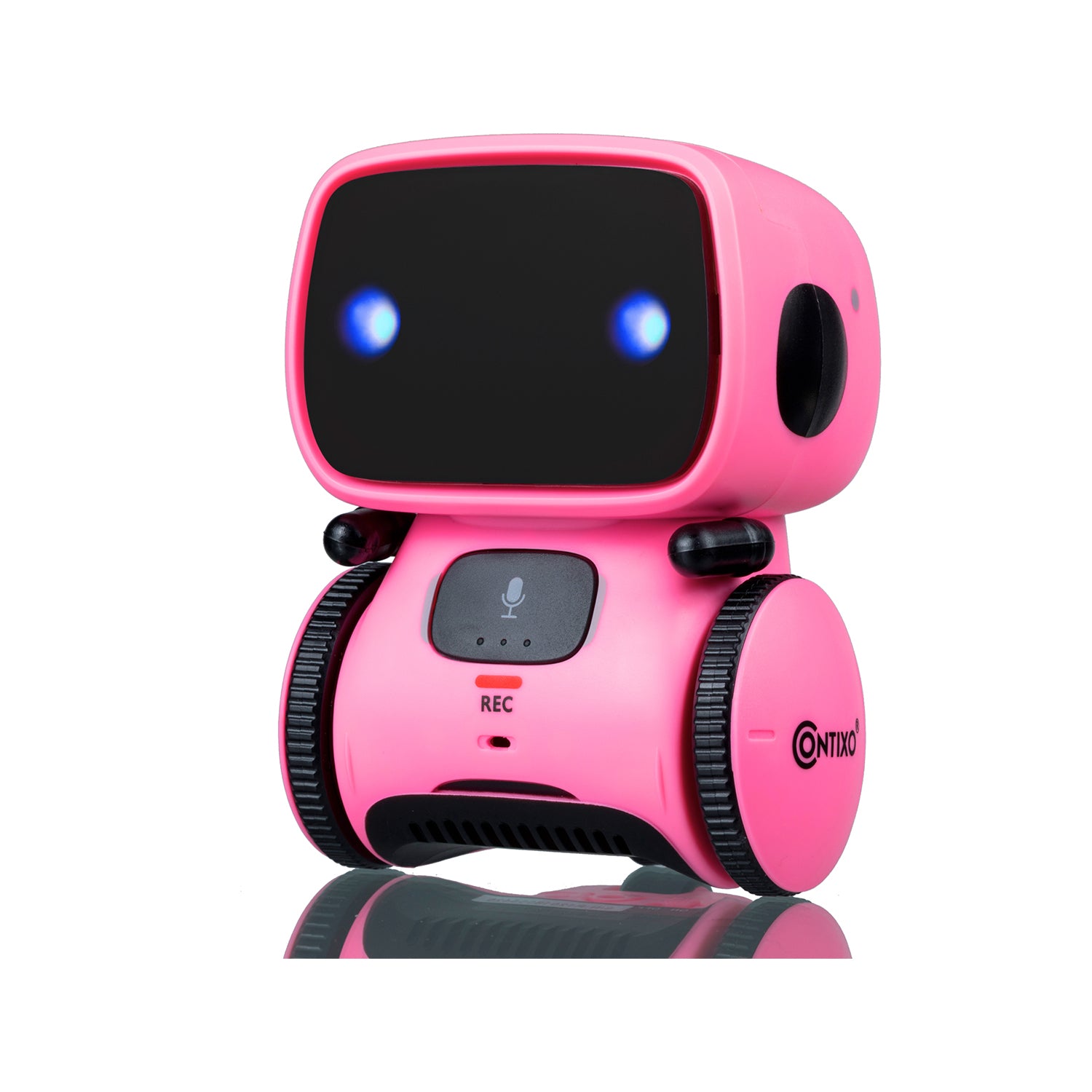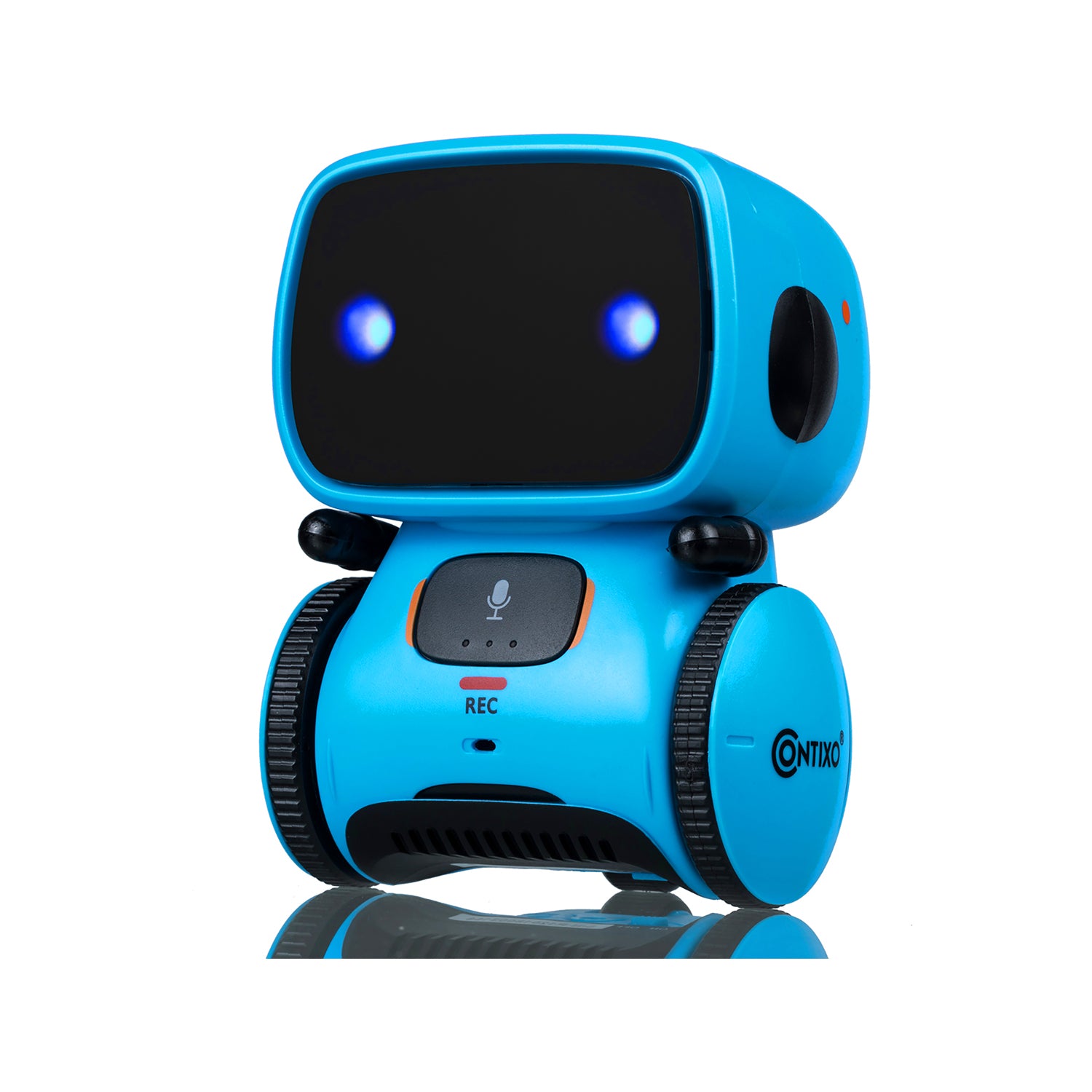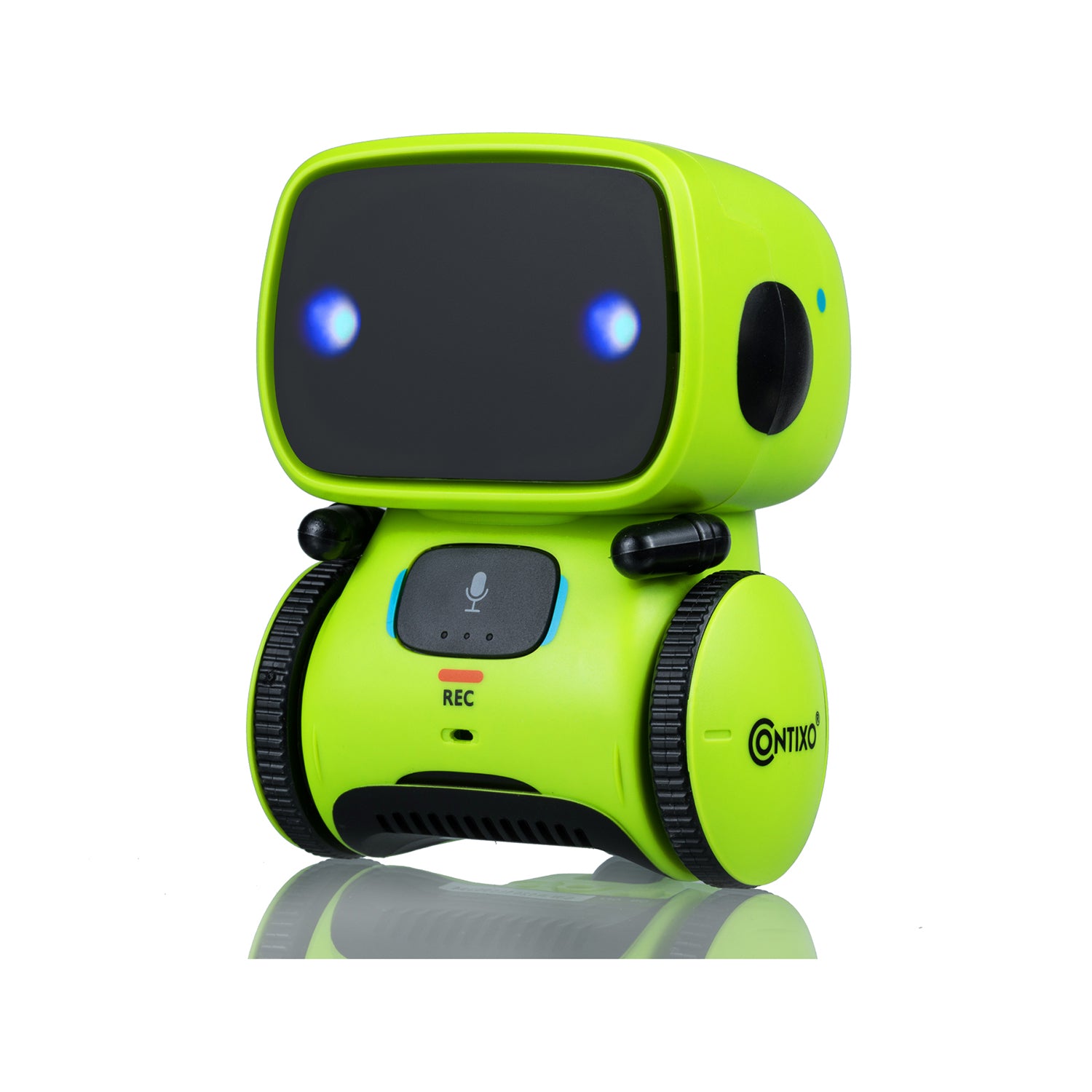 Contixo R1 Learning Educational Kids Robot
Regular price
$34.99
Sale
Introducing the Contixo R1 Learning Educational Kids Robot - the Ultimate Fun Companion!
Available in Pretty Pink, Brilliant Blue, and Gorgeous Green!
Say Hello to the SMART ROBOT TOY - A Mini Marvel that Sings, Dances, and Walks! Get ready for thrilling interactions with your kids and the entire family. Brace yourself for endless hours of fun and educational play, where children can explore the exciting world of robotics and advanced technology!
Simply Magical to Use - Voice Control & Touch Induction at Your Service! Watch in awe as this cute Robot toy responds to touch with graceful turns, delightful forward and backward walks. Want more? The Voice Recording Feature lets you record your voice or your child's, making every replay a special moment to cherish!
Safety First, Always! Crafted from durable, high-quality plastic that's a breeze to clean, this Robot is a perfect companion for your little ones. It makes for a fantastic Birthday, holiday, or Christmas gift for Boys & Girls aged 3 and up. (Requires 3xAAA batteries, not included). Compact and portable at 3.9 x 3.7 x 5.1 inches, you can take the R1 anywhere for endless adventures!
Wake Up the Magic - Watch It Rise! Say "goodbye" or "sleep" to put the Robot into slumber mode. But don't worry, just give it two gentle touches on the black chest area, and voila! It comes alive again, ready to rock your world!
Perfectly Petite - Space Saver Extraordinaire! The R1 Smart Learning Robot is designed to fit snugly in any corner of your home. Its feather-light weight ensures it won't hog space when not in use, making it a breeze to store away conveniently.
Get the Contixo R1 Learning Educational Kids Robot today and unlock a world of fun and learning for your kids! Adventure awaits!


What does the Contixo R1 Mini Robot Do?
Touch sensor area: robot head: Short touch the robot, it will go forward, go back, walk in circle with sound; Long touch to enter the voice repeat mode, repeat what you say.
Touch sensor area: two ears: Short touch one ear, robot will speak robot language and go forward/ backward; touch again, it will turn left/right; Long touch to adjust the volume (7 volumes in total).
Recording button: Long press the voice button, you can take a 8 seconds recording.
Battery: 3 x 1.5 AAA battery (not included)
Robot size: 5.11 x 3.75 x 3.75 inch
Voice control function:You can interactive with the robot, speak to it like: "Hey, AT" "Come here" "Music" "Are you happy" "Can you dance" "I love you", the guy will response and do actions.
Interactive and Fun Toy Robot for Both Boys & Girls
The Contixo R1 Mini Robot is a singing, dancing robot that, plays music, moves around, and talks to you. This fun robot provides a fun and easy learning experience for all ages. This is a kids robot that both kids and adults will love to bring around to play with. This robotic friend is easy to use and hours of fun. The small, compact, portable and travel sized R1 allows your kid to learn about robotics and technology from a young age.
Voice Control &Touch Sensor Function
This cute toy robot is interactive. With speech recognition, the Contixo R1 educational robot responds to voice control and touch commands. It can respond to touch, telling it to turn left, turn right, walk forward, walk backward, adjust volume and go into other modes. It listens when you can speak commands. Such as: "can you dance?" "Come Here" "Can you Sing" Please note that the Robot will be power off if you say "good bye" or "sleep" to it, you should press the button on the chest to turn it on again
Record Mode
Long press the button in the chest, the robot will go into recording mode and you can leave a message that the Contixo R1 Robot will repeat. You can take a 8 seconds recording each time. 3 recordings can be recorded in total. Short press the button, it will play the the recordings, press one time, play one recording
Robo-Spectacular
The touch induction feature is pure magic! Our kids feel like wizards controlling the robot's every move. It's enchanting!
Robo-Wonderland Awaits
Welcome to a robo-wonderland of fun and learning! Our kids are absolutely thrilled with the Contixo R1's interactive features. It's the perfect size for little hands and brings so much joy to our home. A must-have for any tech-savvy family!
Tech Fun with a Purpose
We love that the Contixo R1 is not just a toy; it's a tech-savvy teacher too! Our kids are learning while playing, and that's a win for us!
Tech Fun in Every Hue
Tech fun comes in every hue with this adorable robot! The Contixo R1 has been a hit in our household, providing endless entertainment for the kids. Its responsiveness to touch and voice commands is impressive, and we love the variety of colors available.
Fun robot
Jacks birthday present, he likes it very much