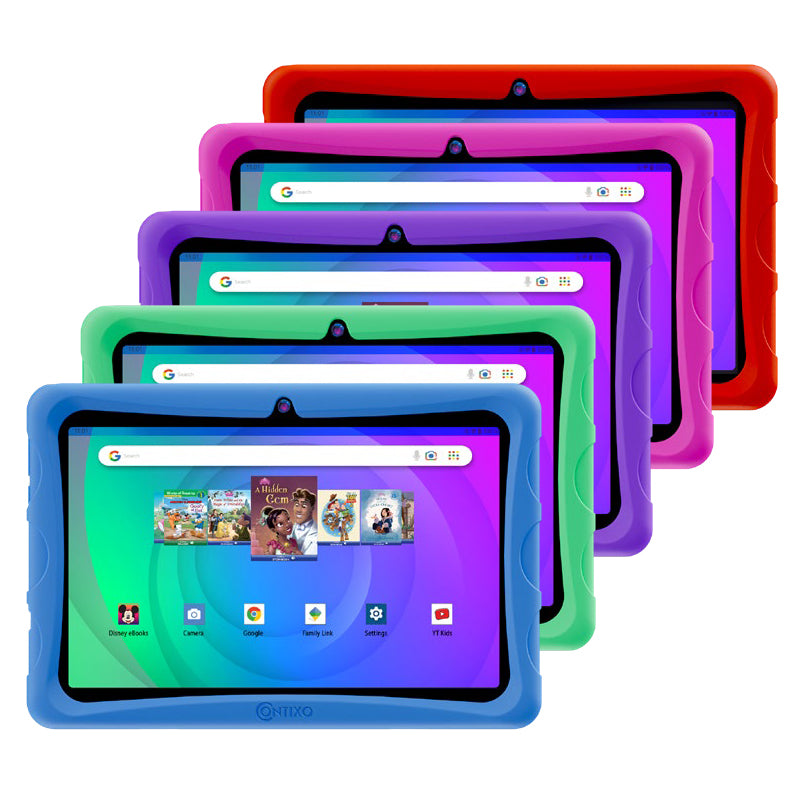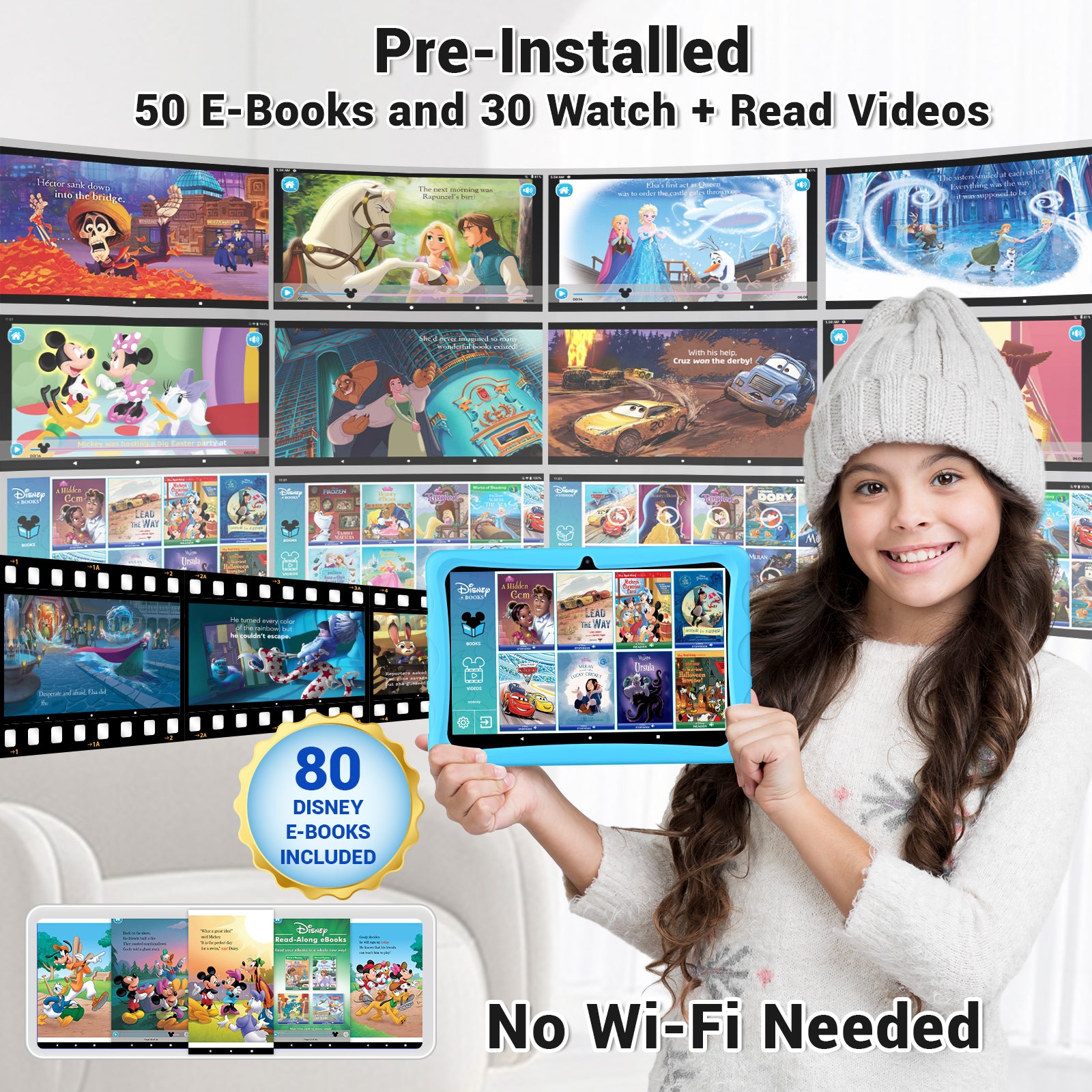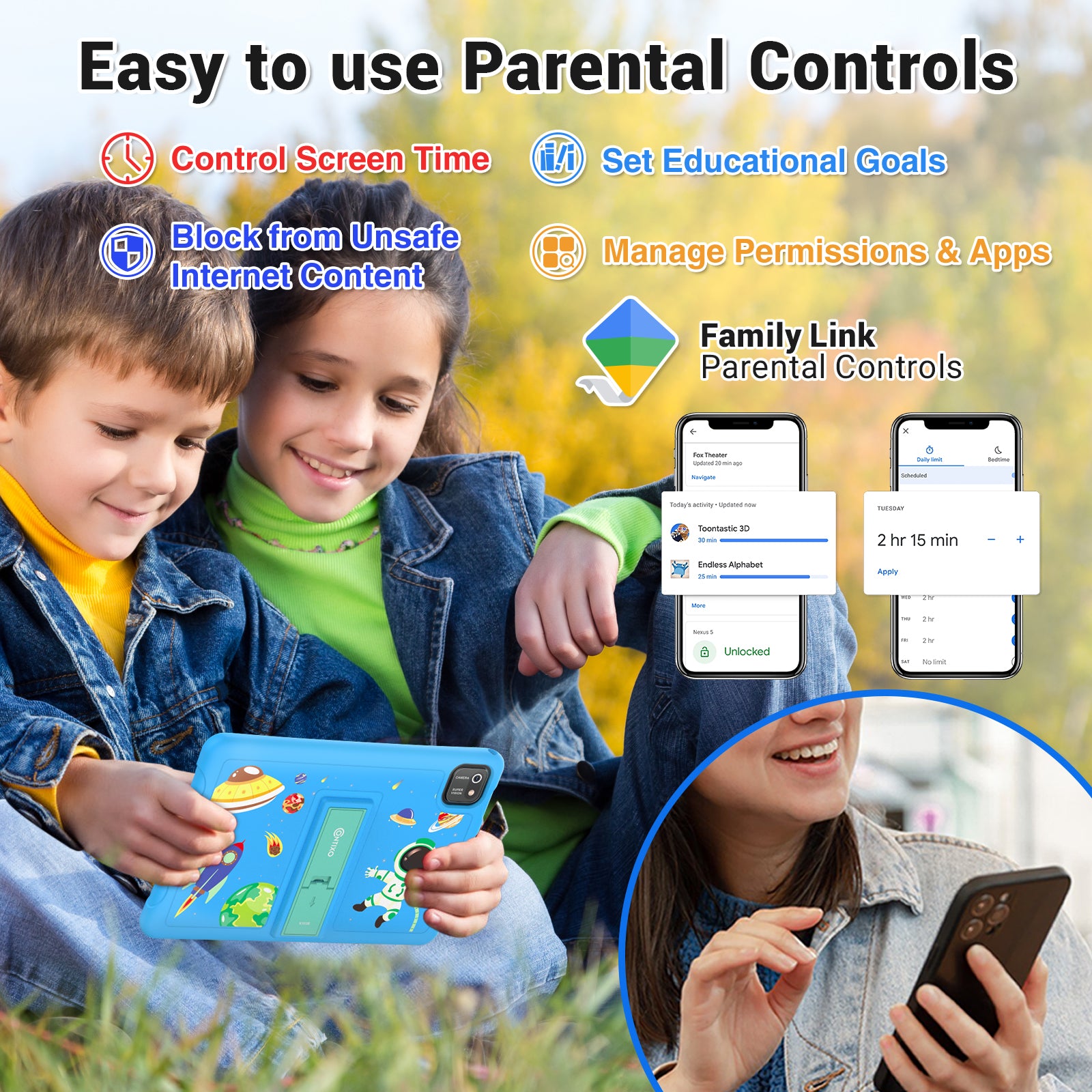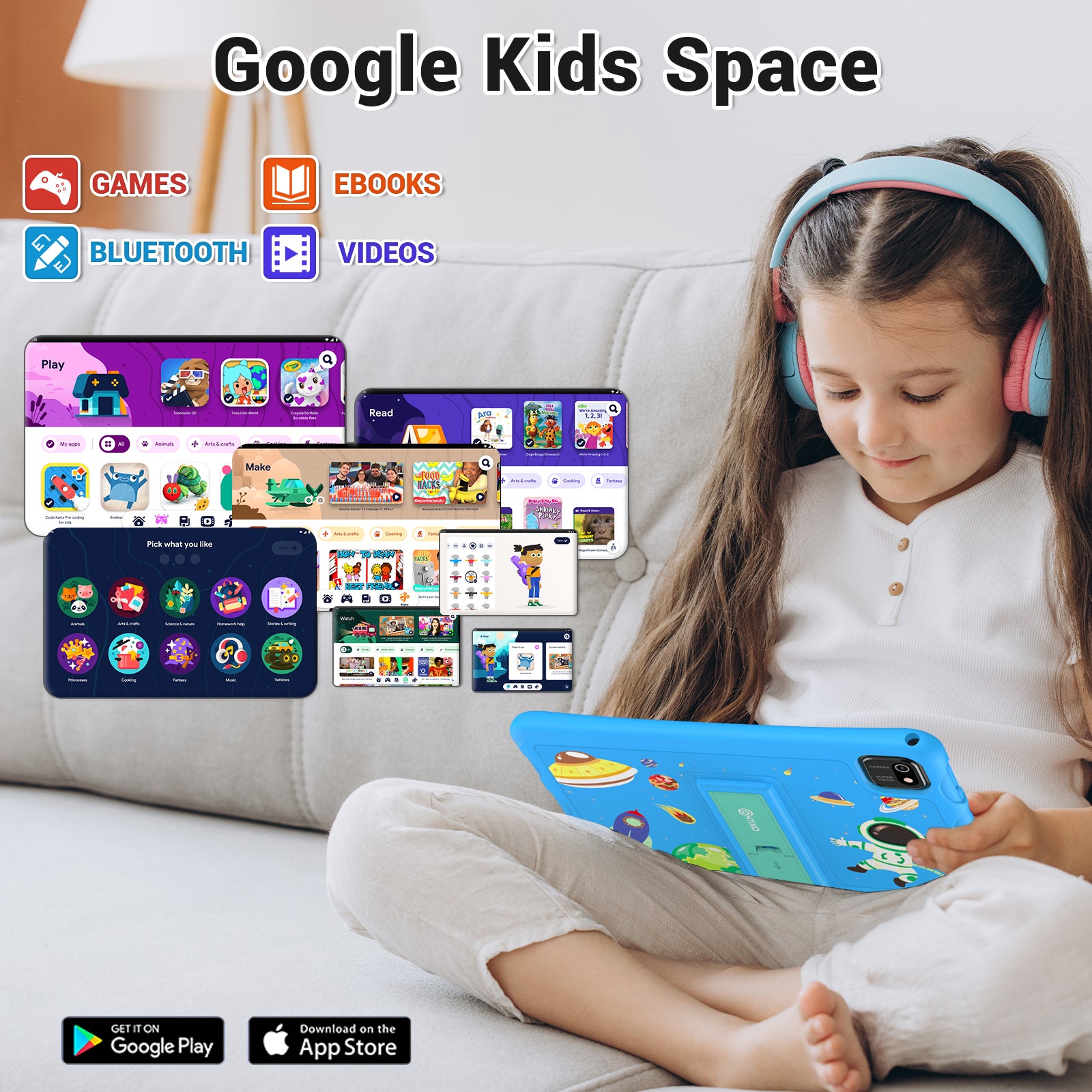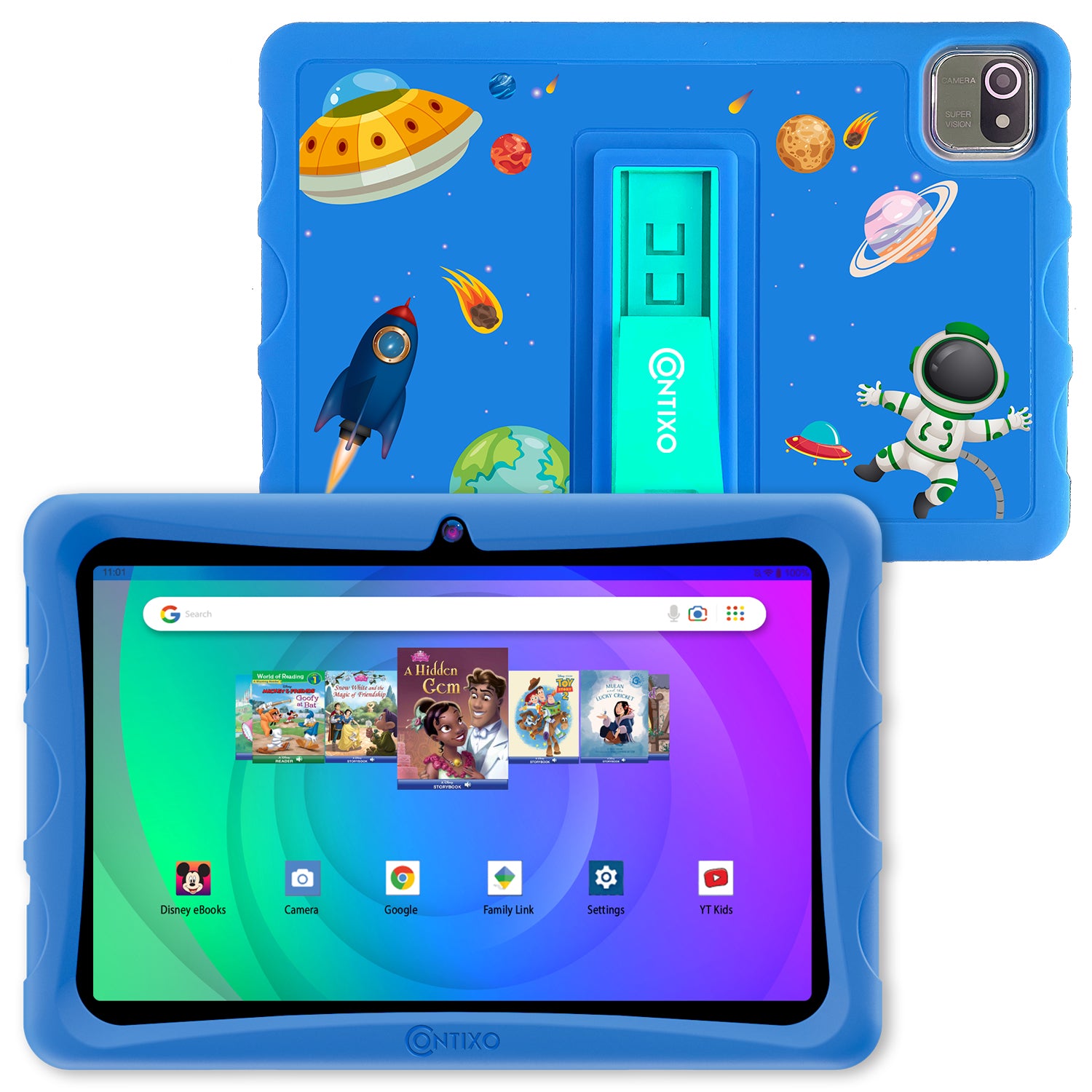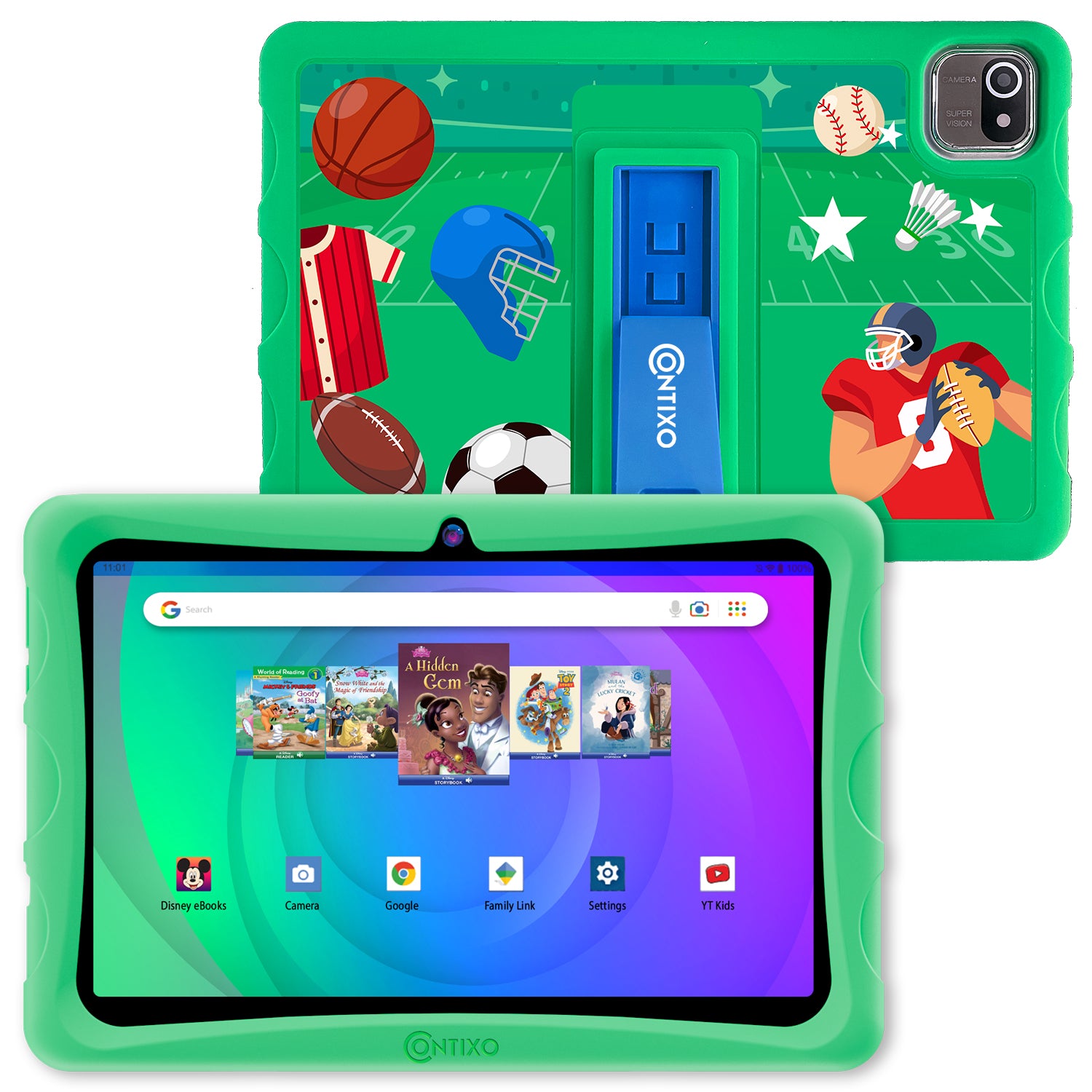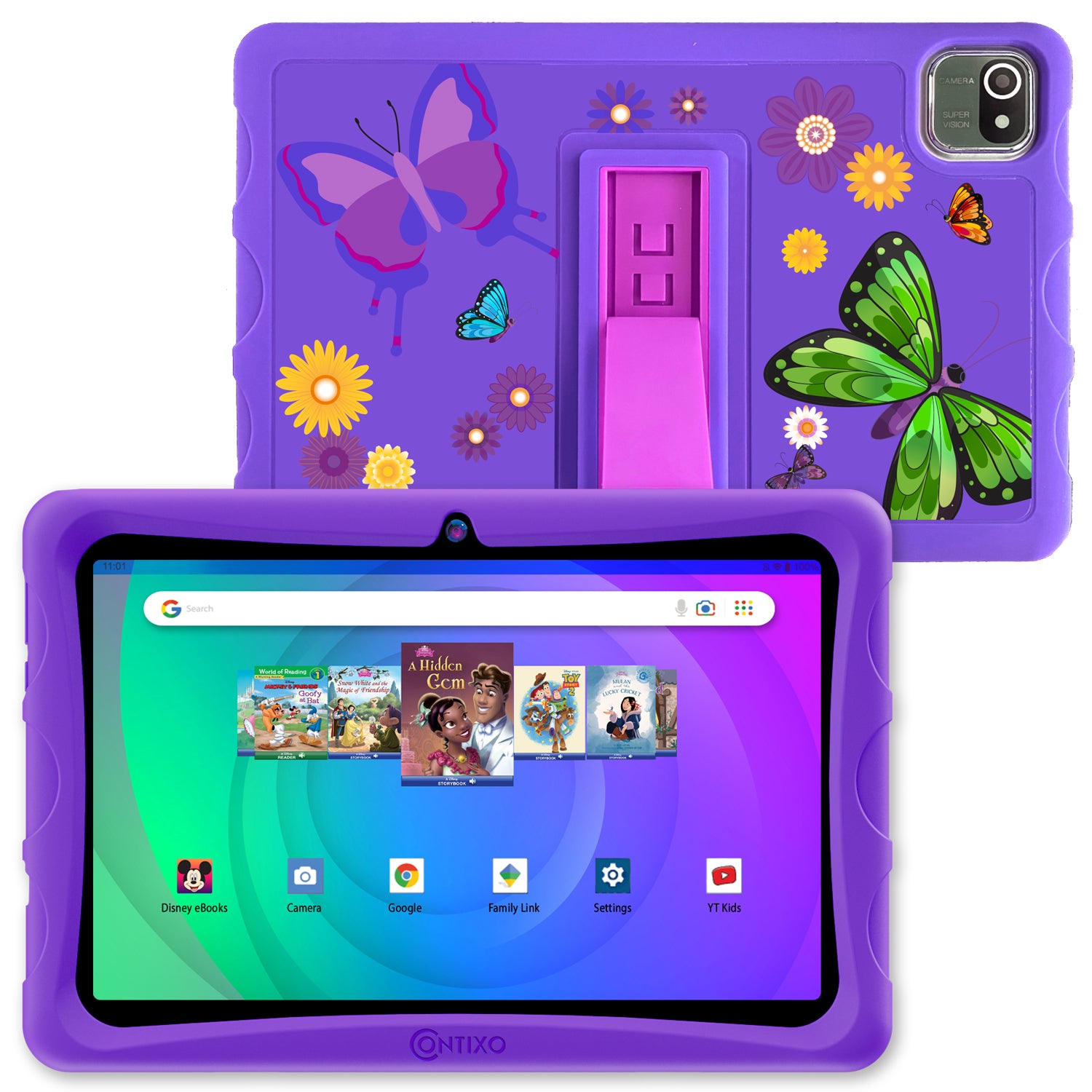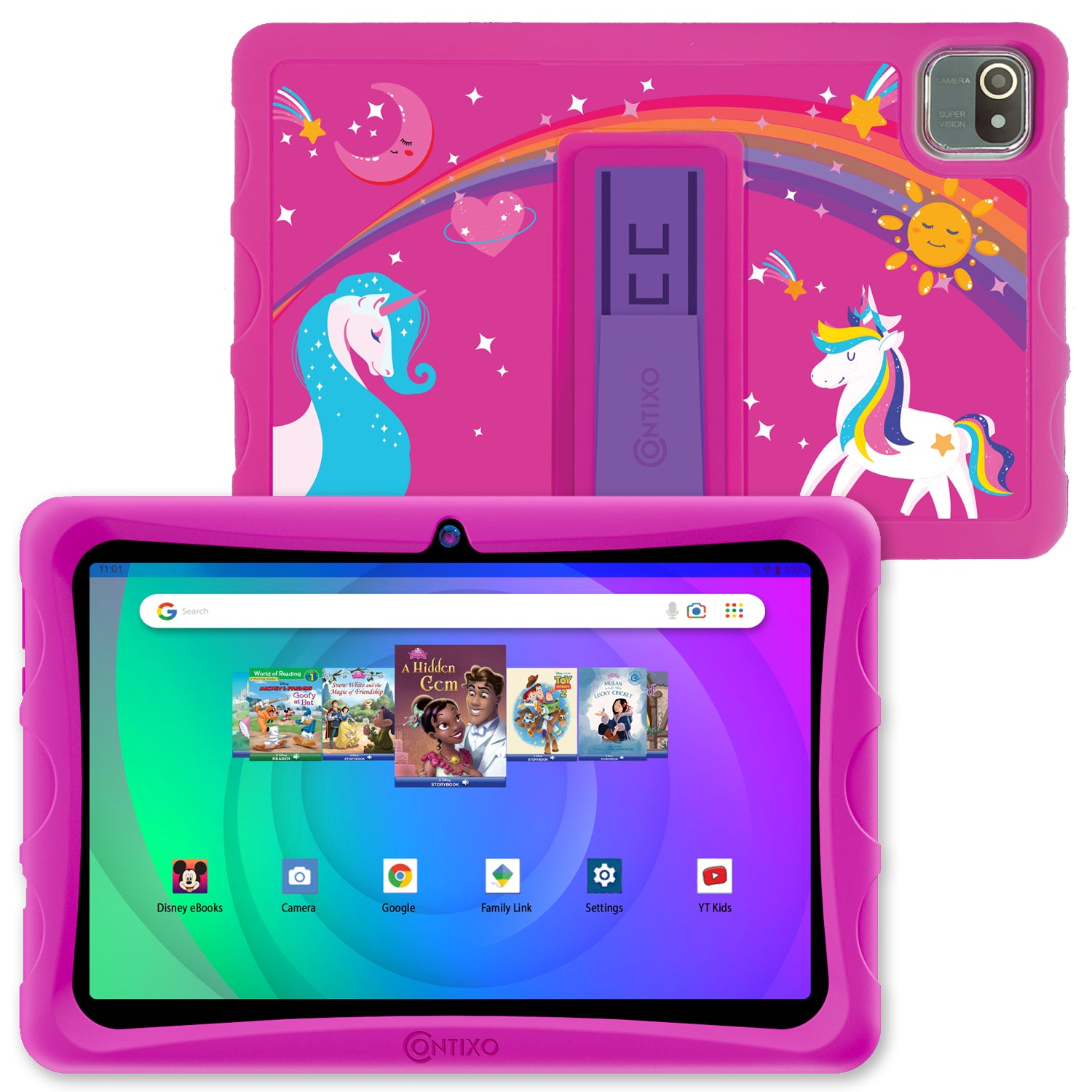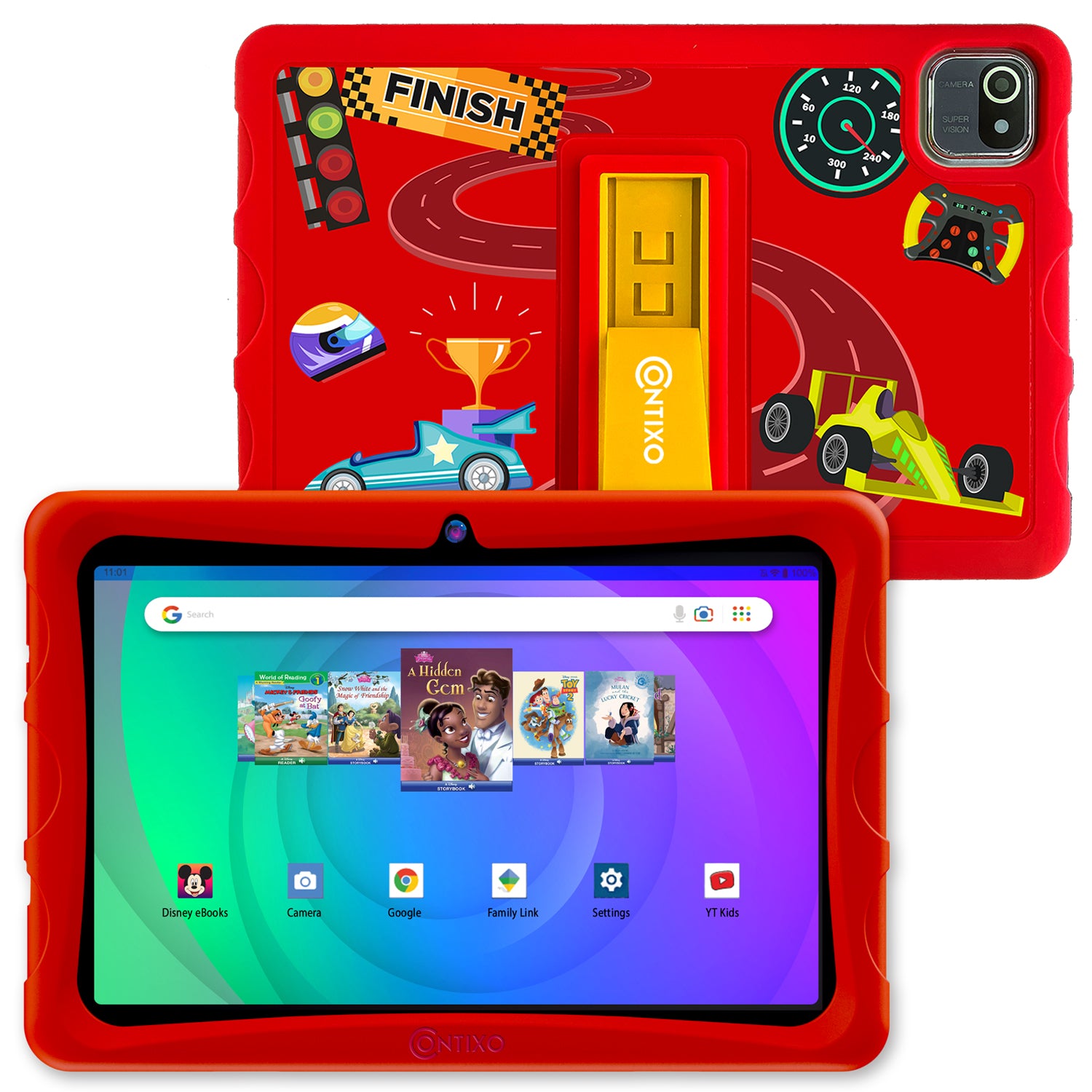 Contixo K103A 10-Inch Kids 64GB HD Tablet
Regular price
$129.99
Sale
Introducing the Contixo 10"K103A Kids Tablet:
Unleash Fun and Learning for Young Explorers!
Introducing the Contixo 10"K103A Kids Tablet 64GB, a vibrant gateway to learning and adventure for kids aged 3-12. With its dazzling 10-inch IPS 1280x800 HD display, robust Octa-Core 2.0GHz CPU, and the power of Android 13, this tablet is more than just a device; it's a journey into a world of knowledge and entertainment. Safety comes first with our comprehensive parental controls, allowing you to nurture a secure online environment for your child. Plus, the tablet comes in five enchanting colors, ensuring it's as unique as your little one's personality. Capture memories with the 13MP rear and 5MP front cameras, and rest easy with the included protective case and pre-applied screen protectors. But that's not all – with 50 Disney Digital Audio E-Books and 30 Watch + Read Video Books, your child will be immersed in captivating stories and educational experiences that stimulate their imagination. Prepare your child for a brighter future with the Contixo 10"K103A Kids Tablet 64GB, where learning and fun harmoniously coexist.
Vibrant Learning Experience

: A stunning 10-inch HD display, Android 13, and an Octa-Core CPU create a dynamic platform for immersive learning and entertainment.

Kid-Proof Design

: Designed for young explorers, it's available in 5 vibrant colors and comes with a protective case and screen protectors, ensuring durability.

Parental Peace of Mind

: Robust parental controls let you set limits and create a safe digital environment, while a 13MP rear camera sparks creativity.

Disney Magic

: Enjoy 50 Disney Digital Audio E-Books and 30 Watch + Read Video Books, featuring beloved characters and stories.

All-Day Entertainment

: With a long-lasting battery, your child can enjoy up to 4.5 hours of playtime on a single charge.
Highly Recommend for Young Readers!
As a mother of a 7-year-old bookworm, I highly recommend the Contixo K103A Tablet. The variety of Disney audio and video books keeps her hooked, and the kid-proof case ensures it stays safe from any accidental drops.
Fun Learning Experience!
My daughter loves her Contixo K103A Tablet! It's a great learning tool for her, and she enjoys listening to the Disney audio books every night. The battery life is impressive, and the screen protectors were a thoughtful addition.
Great Tablet for Young Disney Fans!
If your child loves Disney, this tablet is a must-have! The pre-loaded audio and video books bring their favorite characters to life and make learning enjoyable.
Perfect Tablet for Little Hands!
I got this tablet for my 3-year-old, and it's perfect for her tiny hands. The 4GB RAM ensures smooth performance, and the kid-proof case protects it from her enthusiastic exploring.
Fun and Engaging Learning Tablet!
I got this tablet for my 6-year-old daughter, and it's been a hit! The educational apps and Disney videos have turned her screen time into a fun learning experience.