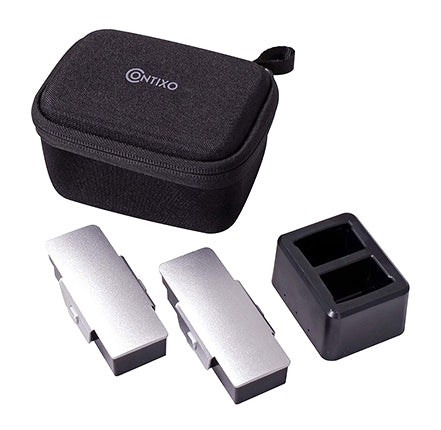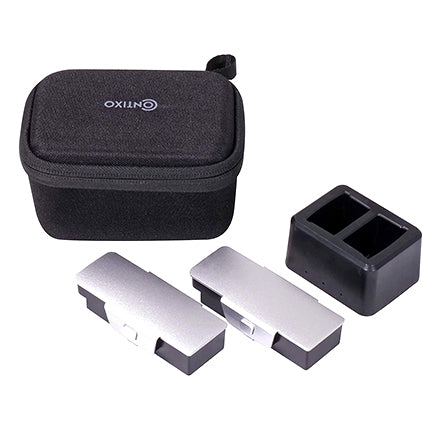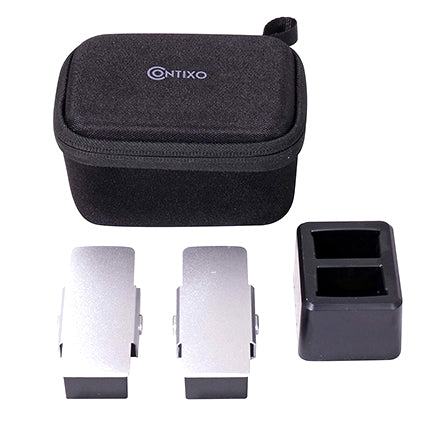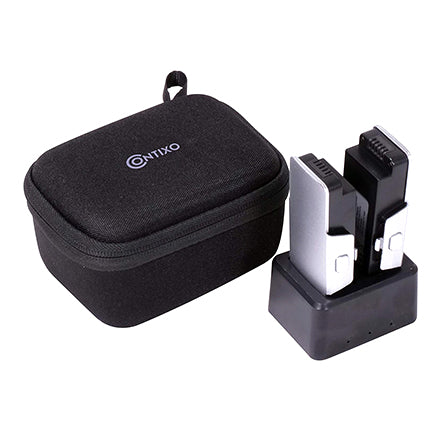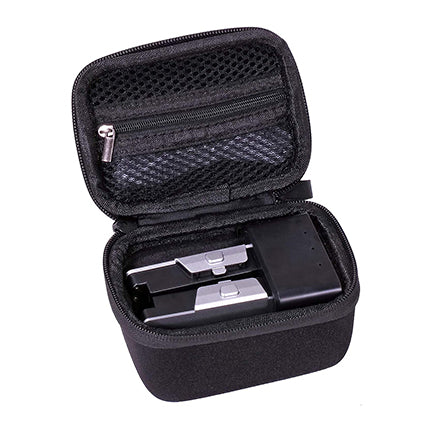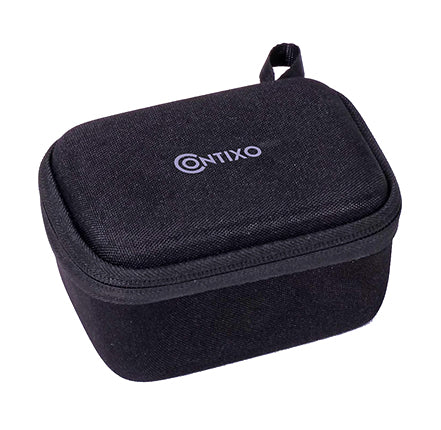 Contixo F30 Drone Box-Two Batteries and Carrying Case Included
Regular price
$69.99
Sale
About this item
7.6V 1500MAH LI-PO BATTERY: High-rate rechargeable drone battery for Contixo F30 and Holy Stone HS510.
EXTRA FLIGHT TIME: Adds 16 minutes flying time, charging time between 60-240 minutes
RECHARGEABLE: Equipped with protection mechanism for safe charging and use; recharge hundreds of times
LITHIUM POWERPLANT: Lightweight technology increases RC drone performance
ONE YEAR MANUFACTURER WARRANTY: US based customer service and technical support, 100% satisfaction guarantee
High Capacity 7.6V 1500mAh Battery
Get max power for Contixo F30 drones with this 7.6V 1500mAh Li-Po battery - a lightweight lithium-polymer design that allows you to harness the full potential of your drone! Don't use off-brand batteries! This can cause major damage to your drone, and we know how much you love this machine. Other signs of a bad battery: -Swelling -Leaking -Warping -Cracking -Moisture -Scorch Marks If this sounds like your battery, then save your drone – and maybe a whole lot more! – with new batteries from Contixo. Stock up on genuine Contixo batteries and rest easy knowing you're using the best battery for your Contixo drone!
CONTENTS
2 x 7.6v 1500mAh Li-Po drone battery for Contixo F30 quadcopter or similar quadcopter drone
Charging Station
Protective Carrying Case
Fly Up to About 16 Minutes on a Single Charge, Using the 1500mAh Battery.
Battery for F30 Quadcopter or similar high performance drone
Charger Base holds 2 Batteries
Charging Time: 150 minutes
Flight Time: 16 minutes on a single battery
Battery Type: Lithium Polymer Battery
Charging Cable Voltage: 5V
Rated Power: ≤10W
Battery Voltage:7.6 V
Capacity: 1500 mAh
Energy: 11.4W
Size:F30 Battery 2 pack with Charger
It worked well
Its been great so far, love that it comes with extra battery and case.
Good quality
It appears to be top notch, loved the case.