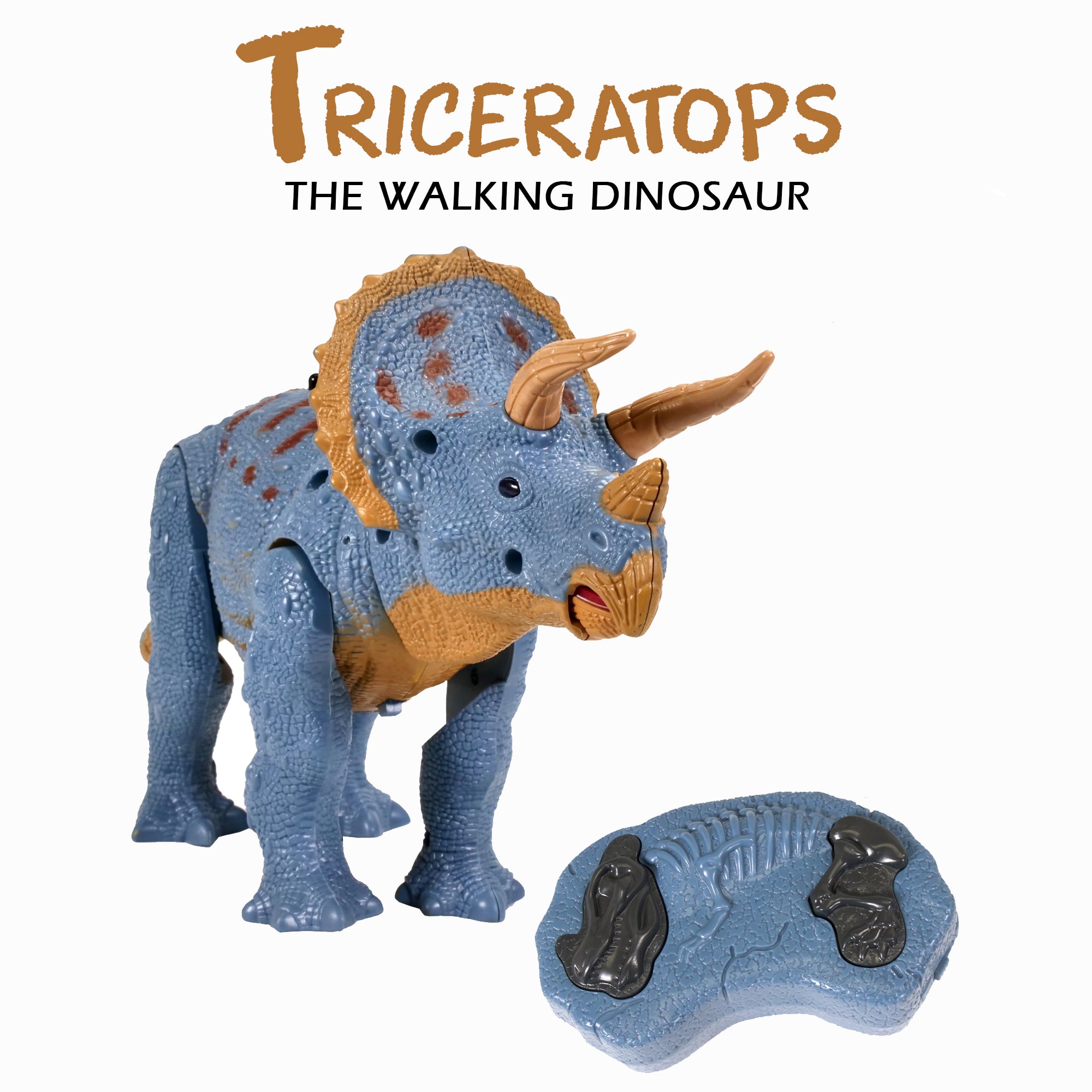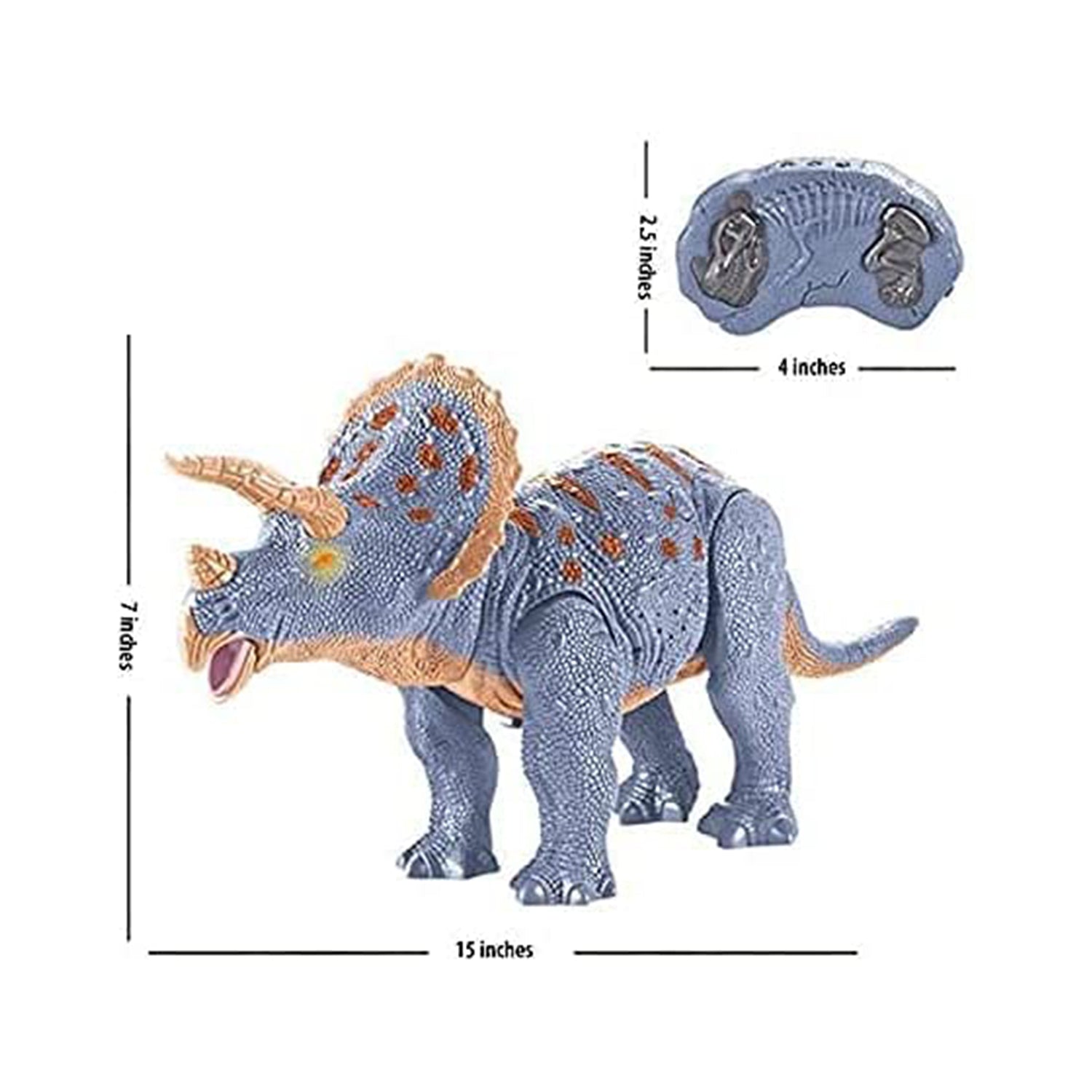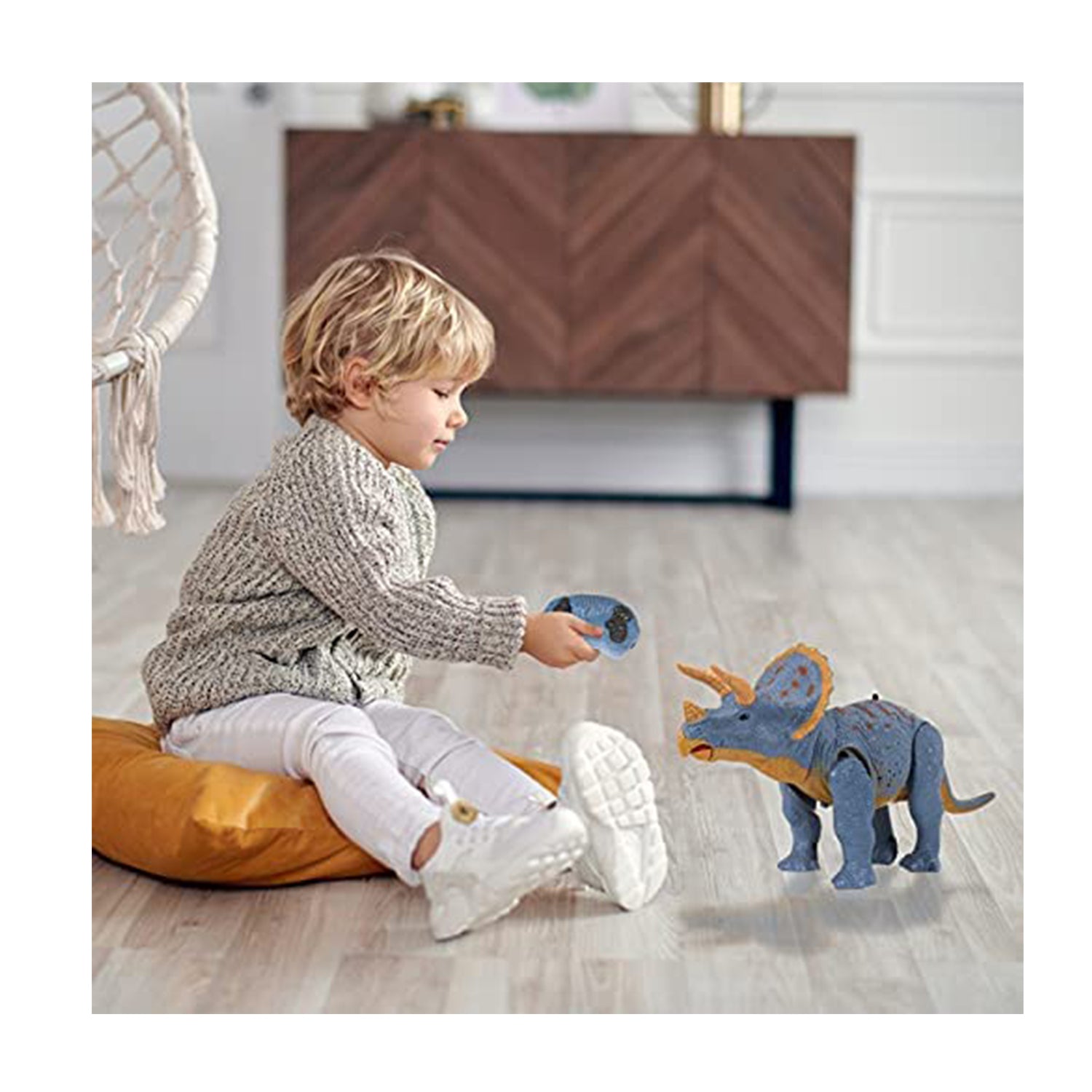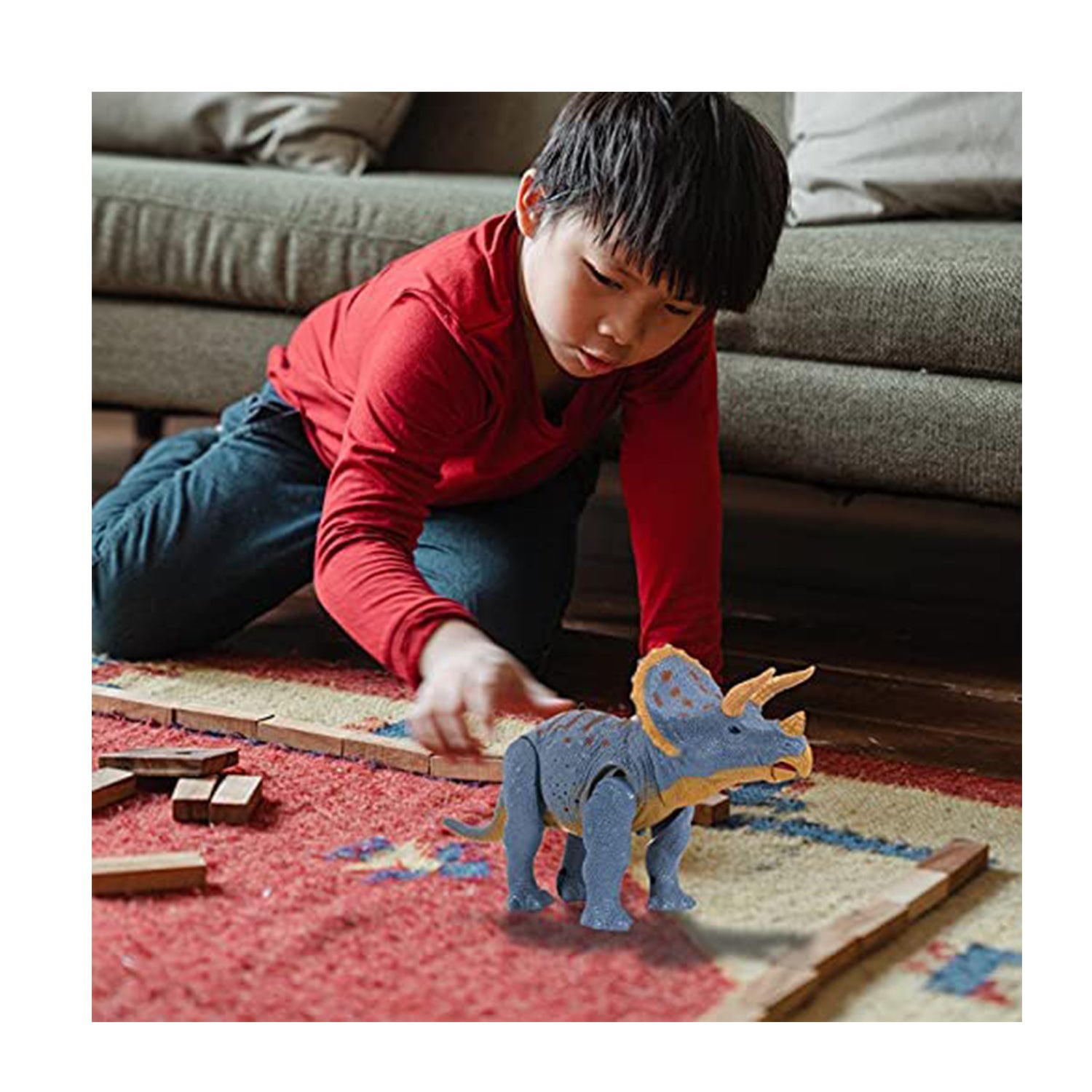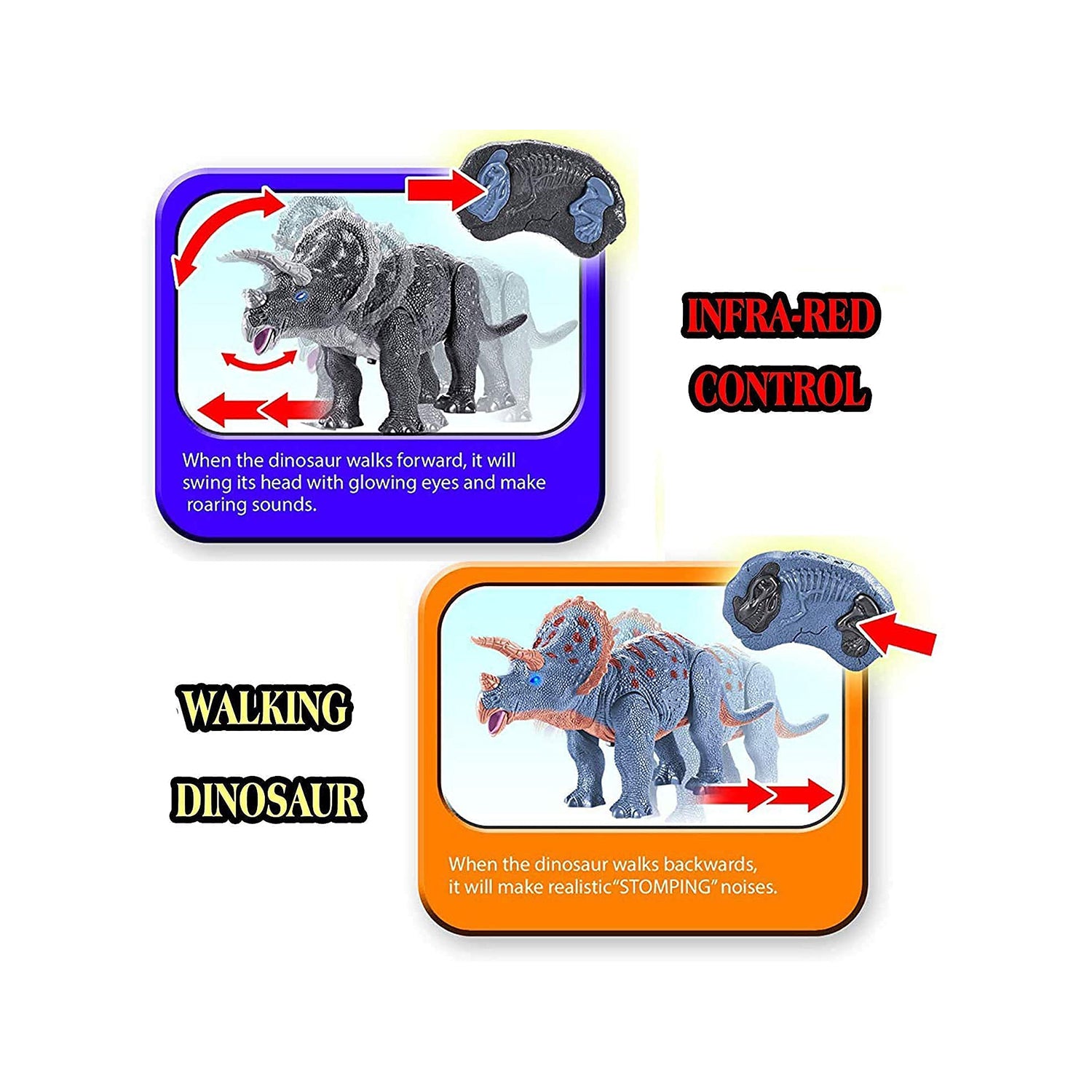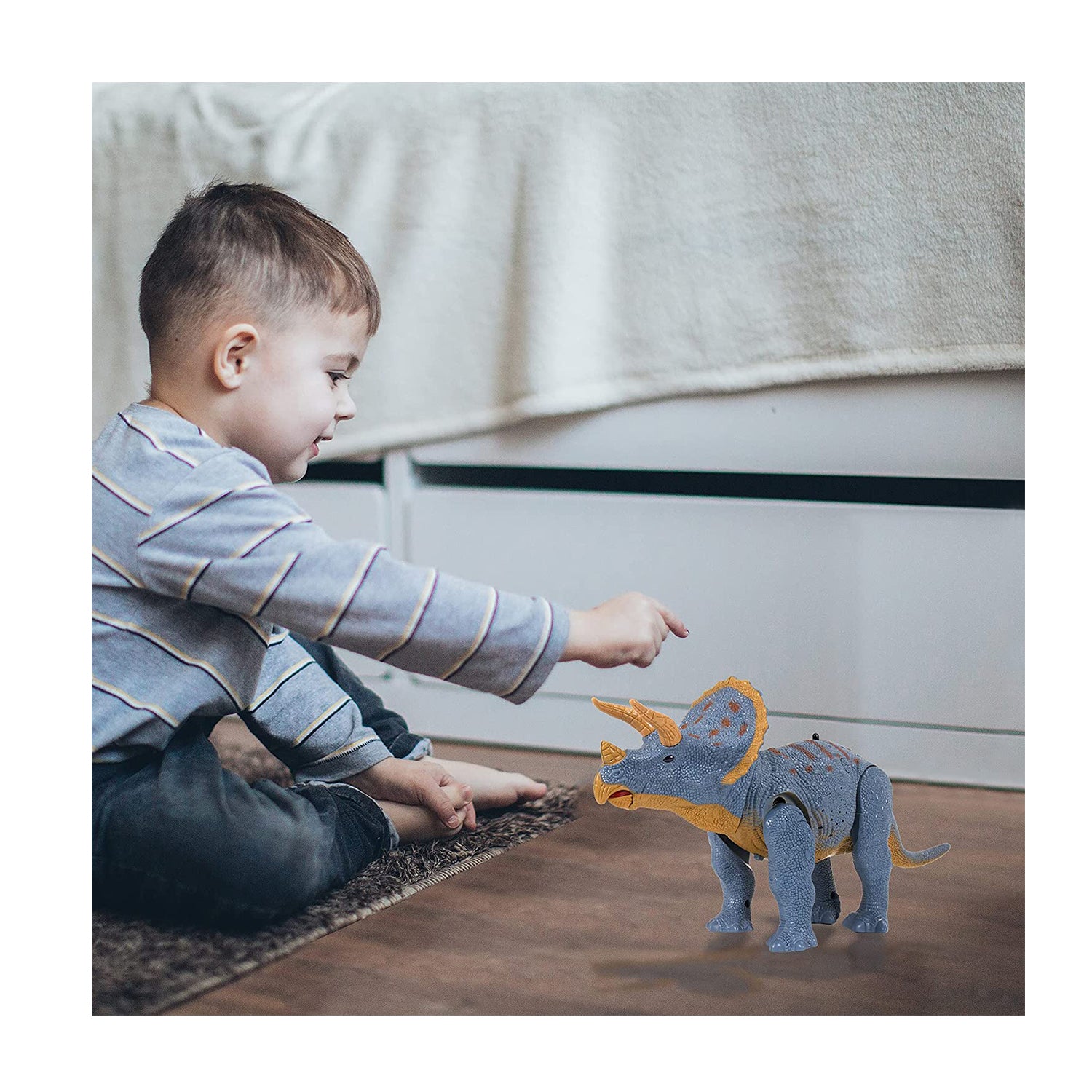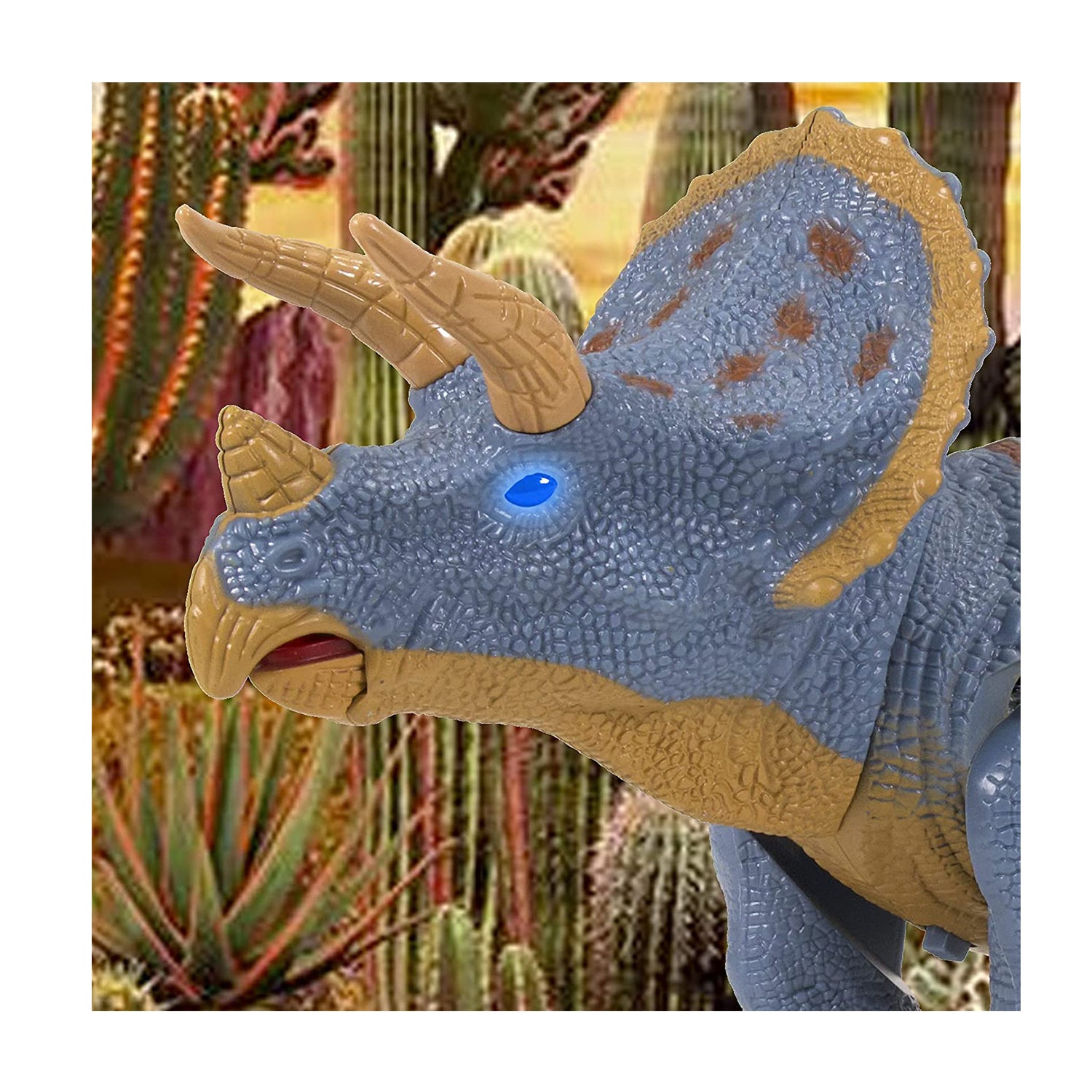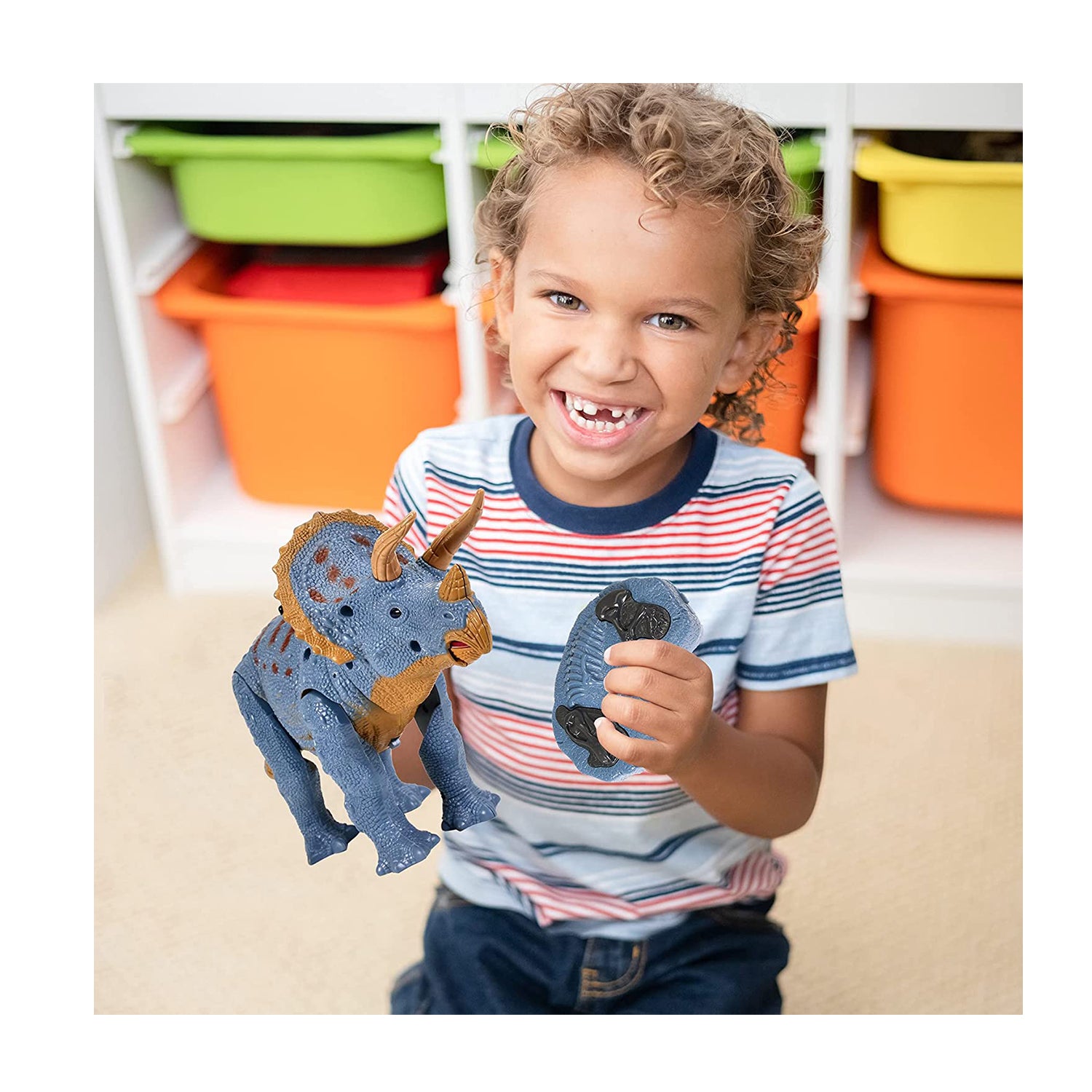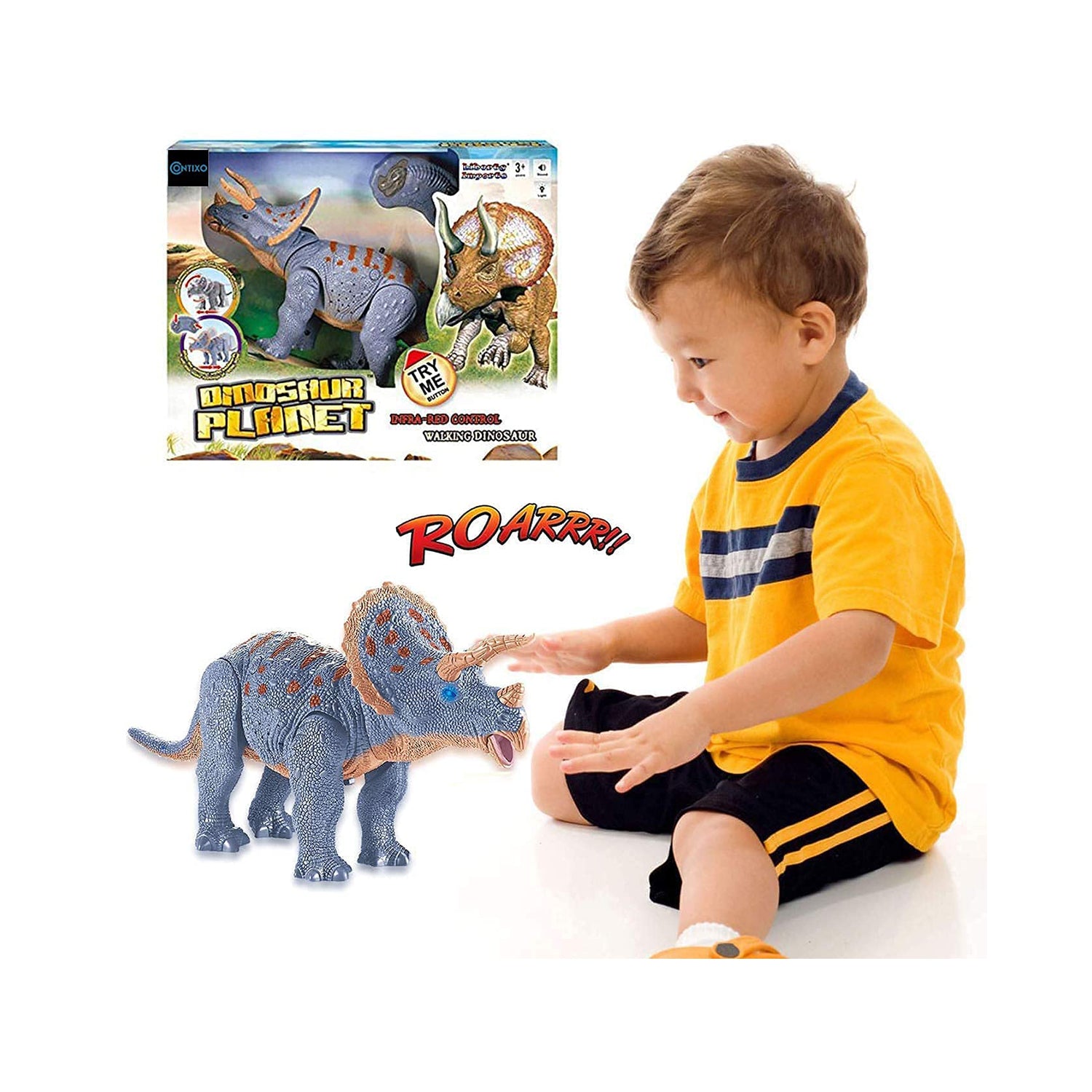 Contixo DR2 Remote Control RC Walking Triceratops Dinosaur Toy
Regular price
$32.99
Sale
Unleash the Jurassic Fun with Contixo DR2 Remote Control Walking Triceratops Dinosaur Toy!
Walk Among the Giants: Experience the thrill of real walking action as our Triceratops roams with roaring sounds, lifelike head movements, and captivating light-up eyes. Its textured scales, fierce claws, and magnificent horn transport you back to the Dino Planet!

Master the Fossil Remote: Empower kids with easy control using the fossil remote. Two bold buttons command your Triceratops—press the left skull to charge forward and the right feet bones to move backward. Want a dynamic show? The tail's demo button ignites a mesmerizing display of movement, lights, and sounds. Choose your play mode and conquer the prehistoric world!

Safe Adventure, Endless Fun: Crafted from durable, non-toxic, ABS plastic, this toy promises safe exploration for kids aged 6 and up. As the Triceratops growls with a resounding roar, young explorers' imaginations run wild. With an intuitive, kid-friendly design, embark on unforgettable journeys alongside this captivating creature.

Powered by Adventure: Fuel your journey with 3 x 1.5 V "AA" batteries for the unit (Included), and 3 x AA batteries for the controller (NOT included). Let the excitement roam free as you discover uncharted territories with your trusty companion!

The Ultimate Gift: Unveil the wonders of the past and kindle creativity, imagination, and cognitive growth with the Contixo DR2 Infrared Remote-Control Walking Triceratops. Ideal for birthdays, holidays, and sunny escapades, this gift unlocks the gateway to a world teeming with ancient marvels.

Roarrr with Realism: Prepare for a sensory explosion as lifelike details, captivating sounds, and captivating movements merge to resurrect these incredible dinosaurs. Roars that echo through time, combined with an intuitive design, make this toy perfect for young adventurers. Dive into a realm of enchantment, perfect for dinosaur enthusiasts of all ages.

Create a Dino Kingdom: Build your own dino realm by pairing this dynamic creature with other Kids Dino World toys. Whether as Christmas party favors, birthday game heroes, educational tools, decorations, handouts, or rewards, it ignites laughter and learning. Simple assembly adds to the fun.

Unearth Joyful Learning: Embark on a prehistoric odyssey of motion, light, and sound, captivating young paleontologists. A thoughtful gift for birthdays and holidays, it also shines as a classroom prize or playtime companion. Nurture the curious minds of budding scientists and explorers!
Rule the Realm: Are you ready to reign supreme in the dinosaur kingdom? Seize your chance to pick up this captivating Triceratops today and launch your very own Jurassic adventure! The past awaits, and excitement beckons from every corner.
Download
User Manual
Meet the Roaring Triceratops Star!
Move over, action figures! The Contixo DR2 Triceratops is now the hero of my son's playtime adventures. The lifelike movements and sounds are incredible, and the remote control is a breeze for him to use. This gift is a surefire way to keep kids entertained and happy!
A Roaring Success with Kids!
I hit the jackpot with the Contixo DR2 Triceratops gift! My son adores the lifelike movements, and he loves creating different dino scenarios. The toy's quality is exceptional, and I appreciate how it sparks his imagination. A guaranteed winner for kids who love dinos!
Meet the Roaring Triceratops Star!
Step aside, other toys! The Contixo DR2 Triceratops has claimed the spotlight in our household. My daughter is obsessed with its walking action and lifelike sounds. The remote control is user-friendly, and I love the toy's safety features. A thrilling gift that sparks endless adventures!
A Roaring Success!
The Contixo DR2 Triceratops has made our playtime a roaring success! The lifelike movements and impressive sounds are beyond expectations. The remote control is a breeze, and I love that it's safe and durable. A fantastic gift that has become a cherished favorite!
Enter the Triceratops Adventure!
Wow, wow, WOW! The Contixo DR2 Triceratops exceeded all expectations. My son's eyes widened with delight as he controlled the walking and roaring motions. It's the coolest gift ever, and we've had countless dino-themed playdates. Parent-approved for fun and safety!