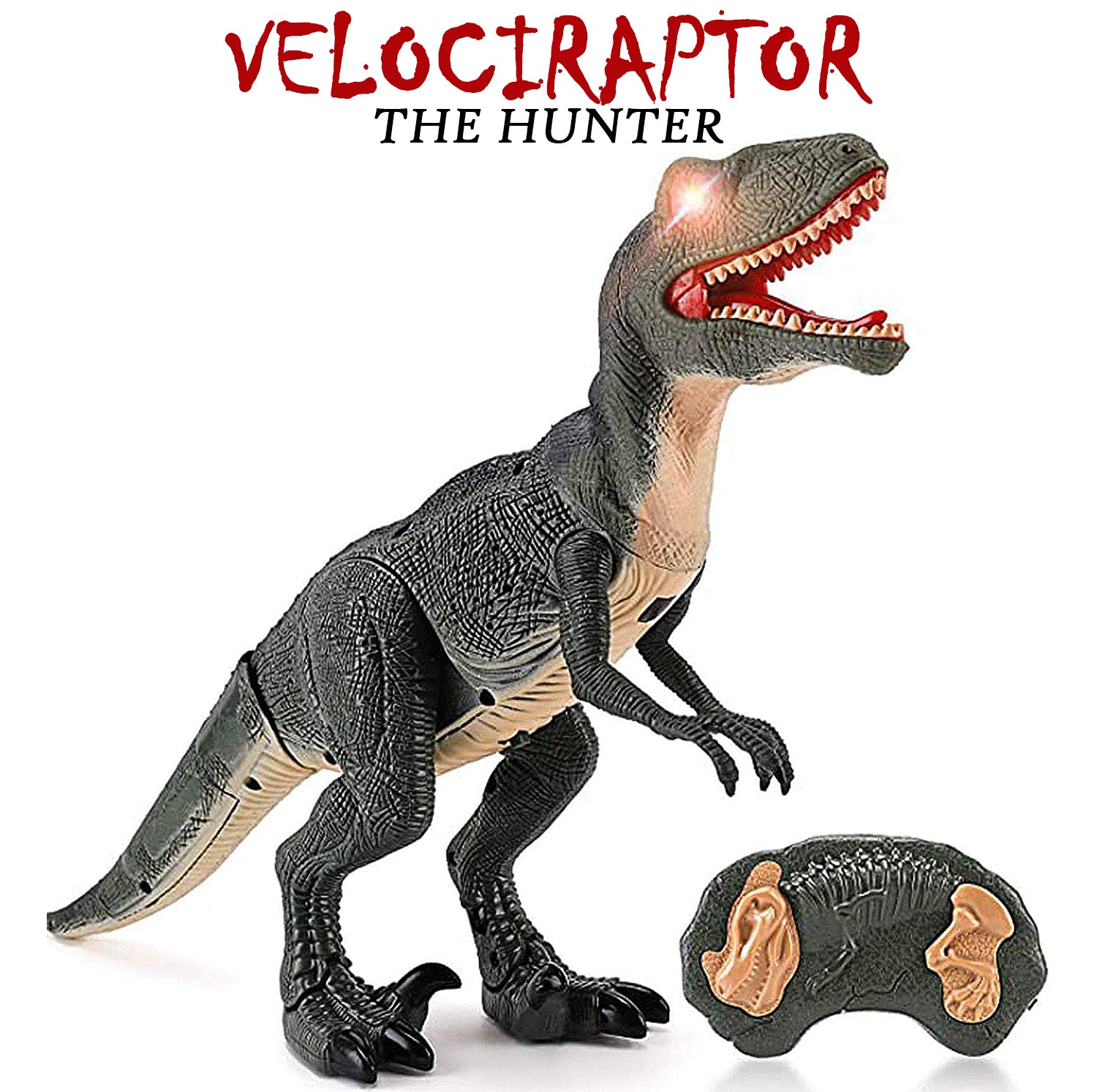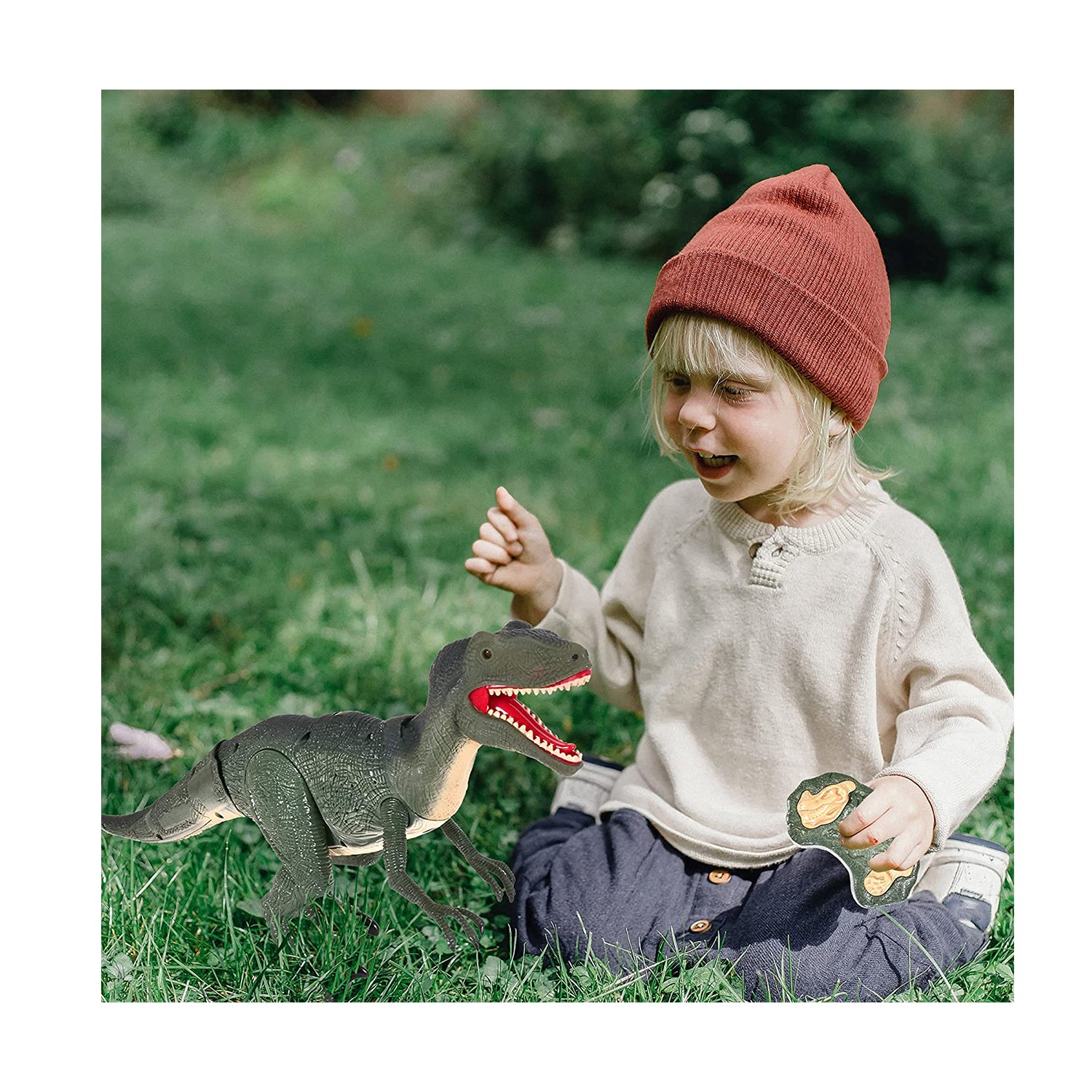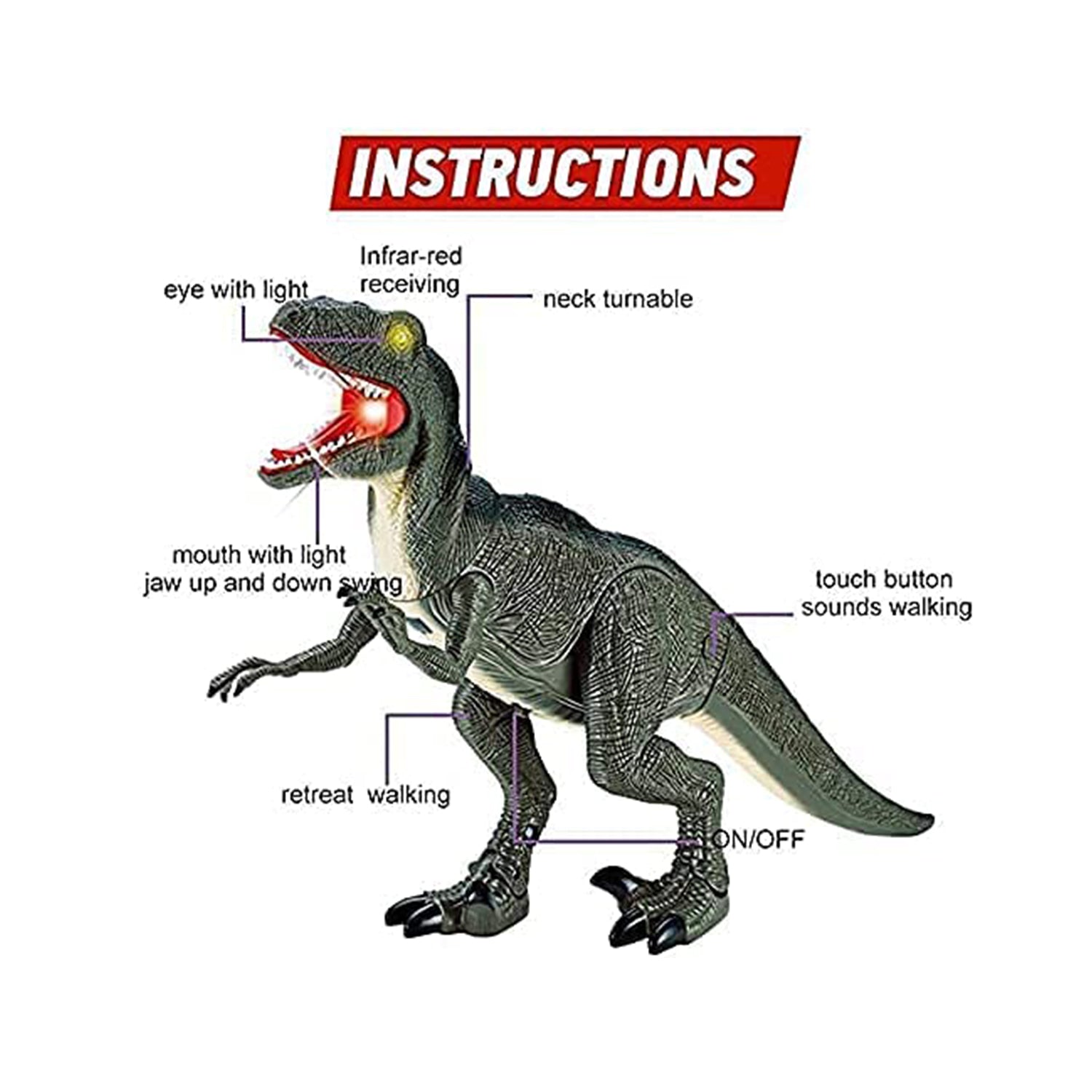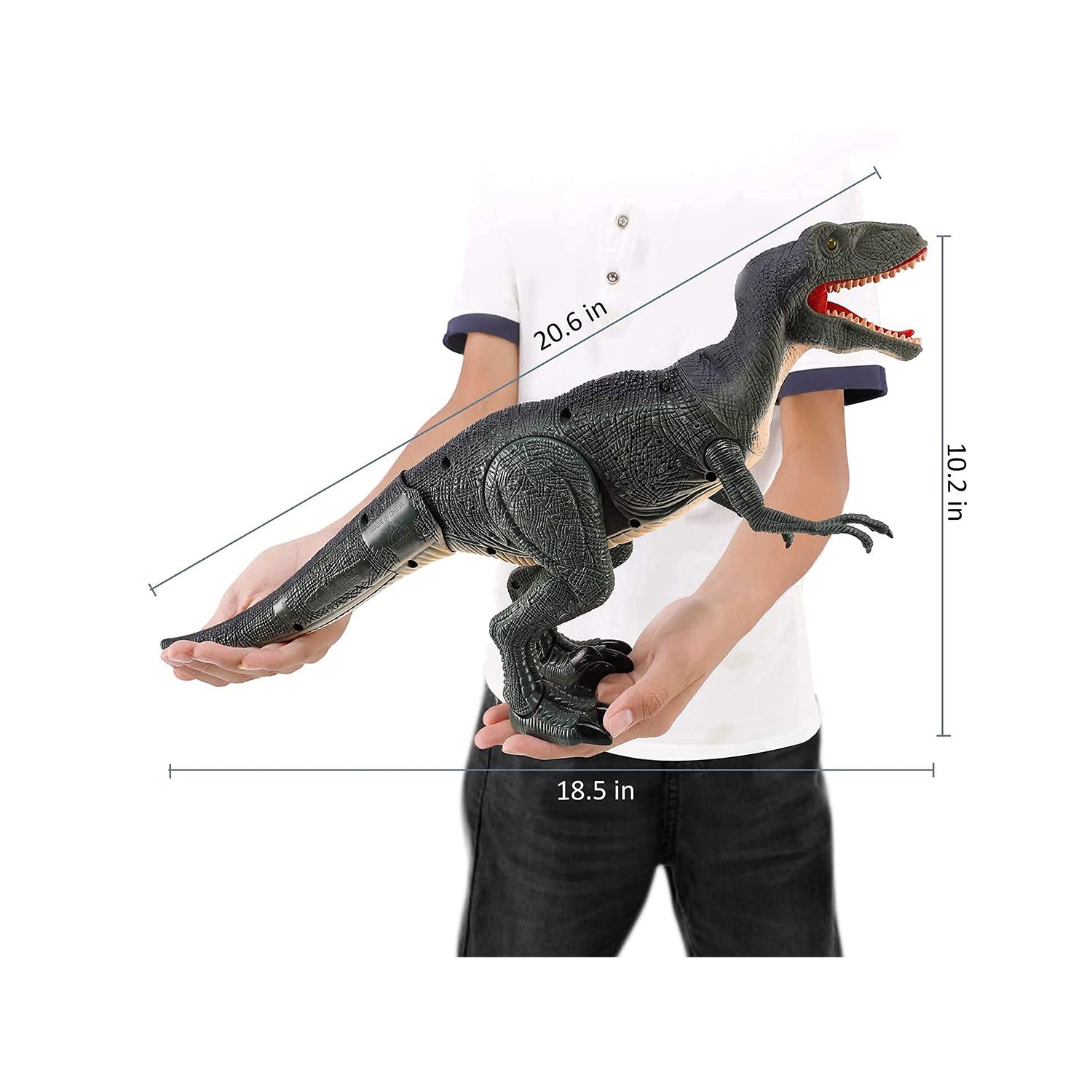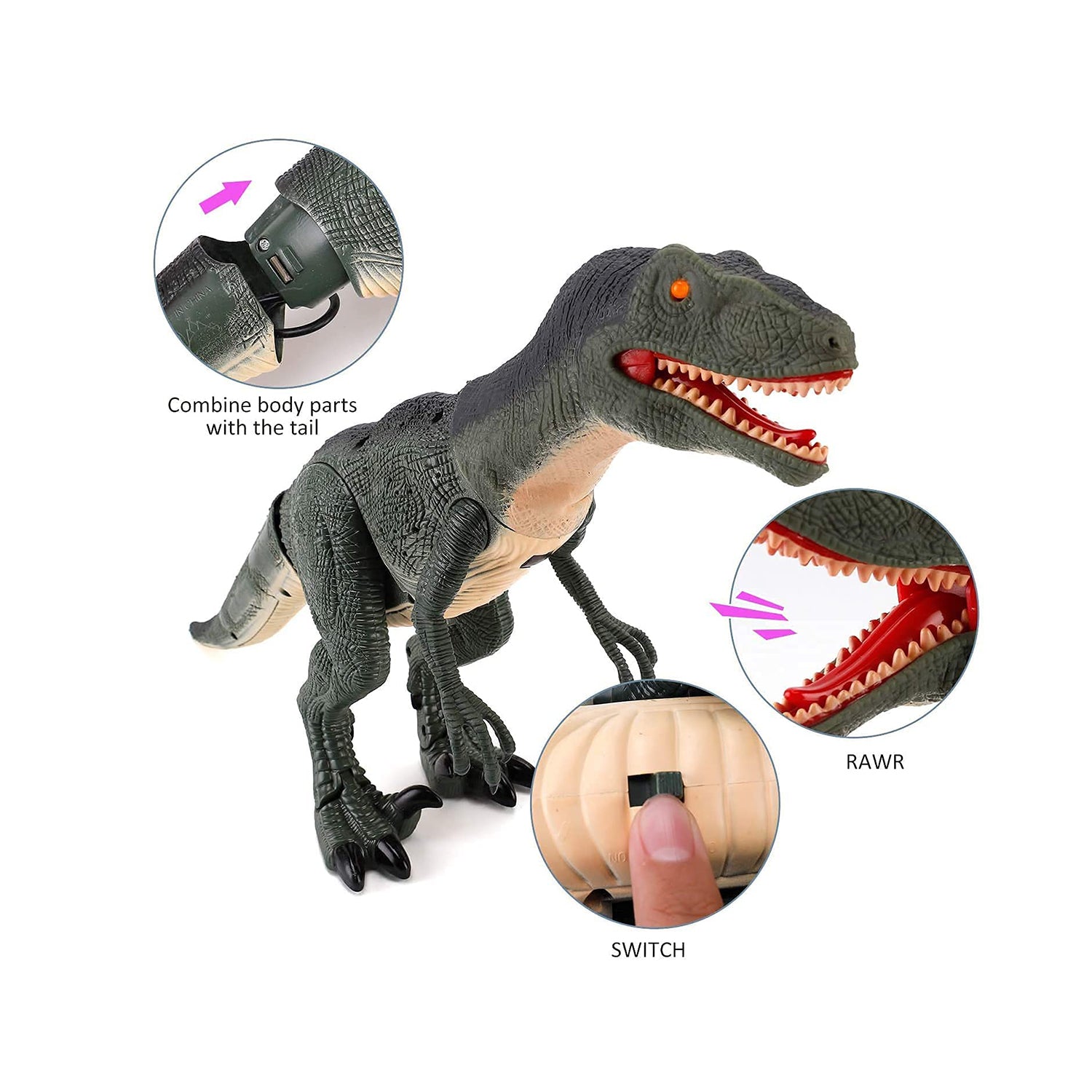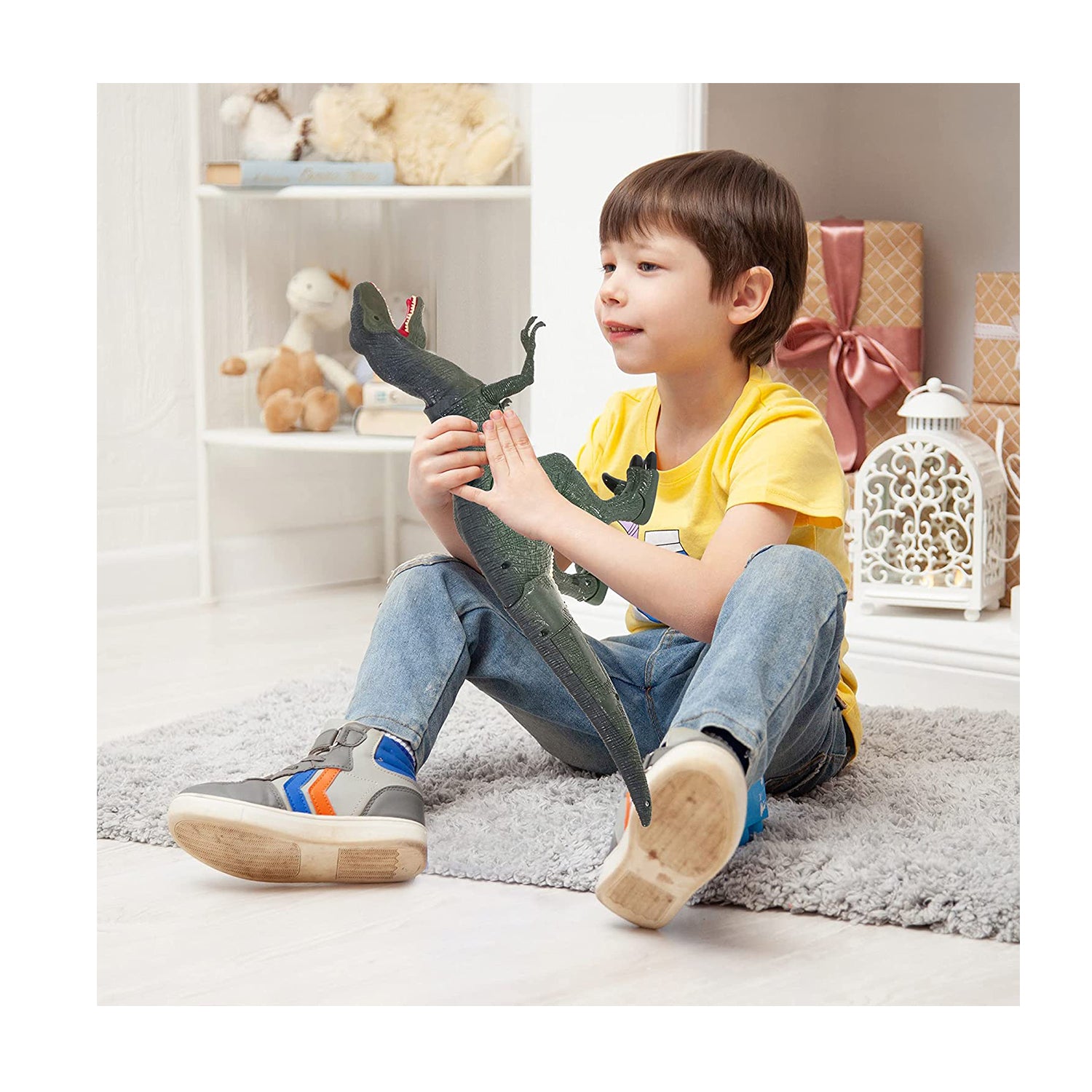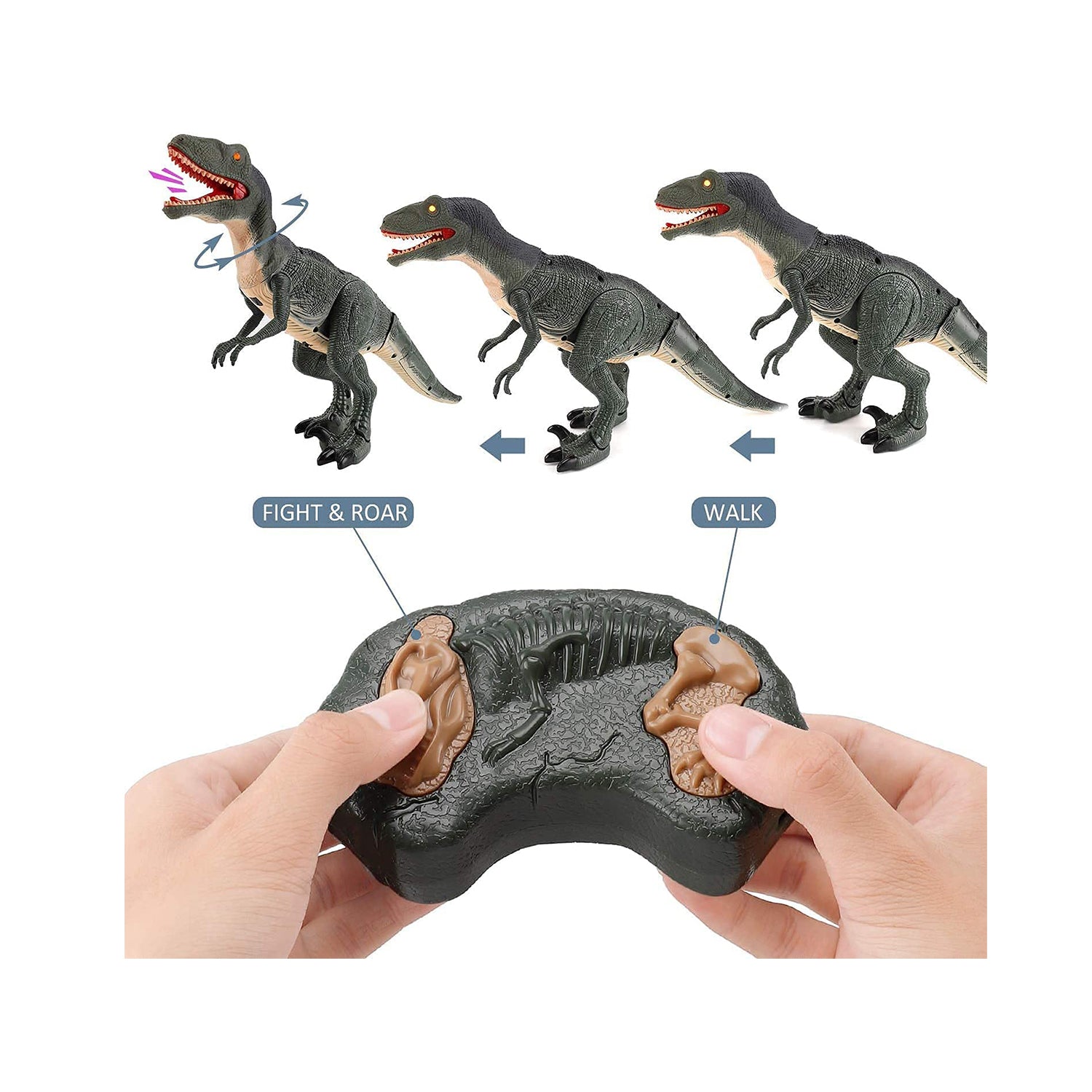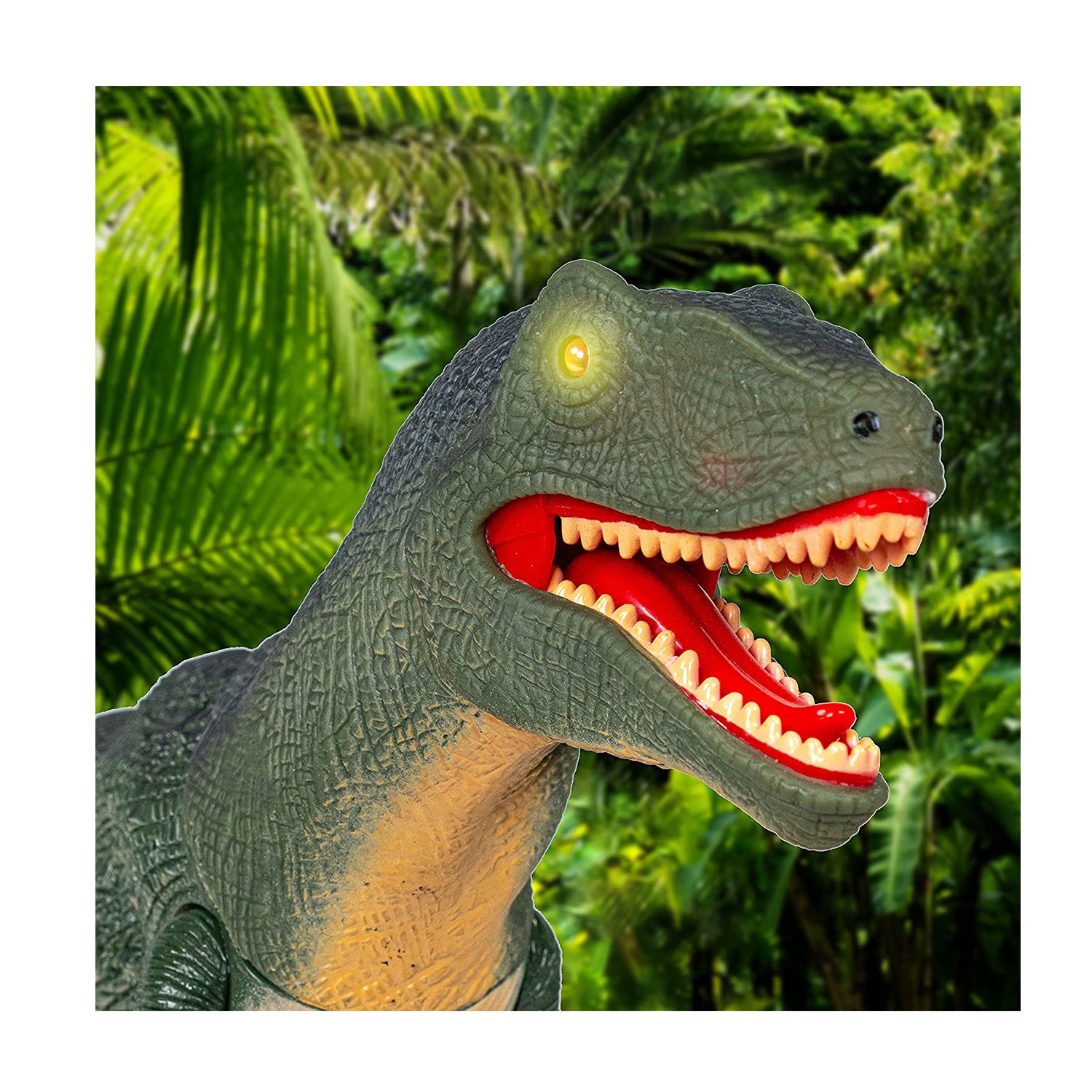 Contixo DR1 Remote Control Walking Velociraptor Dinosaur Toy
Regular price
$39.99
Sale
Unleash Prehistoric Excitement with the Contixo DR1 Remote Control Walking Velociraptor Dinosaur Toy!
Dynamic Dino Adventure:

Watch in awe as the Contixo DR1 Velociraptor comes to life with real walking action, accompanied by ferocious roaring sounds that transport you straight to the heart of the Dino Planet. Its lifelike features, from textured scales to razor-sharp claws, ignite the imagination for endless prehistoric play.

Command with Fossil Finesse:

Take control with the fossil remote that empowers young adventurers. With the left skull button, command the Velociraptor's head movements and unleash spine-chilling roars. Engage the right foot bones for stomping leg movements that create an awe-inspiring walking spectacle. Don't miss the tail's demo button, showcasing dazzling movements, lights, and sounds for the ultimate playtime spectacle.

Unrivaled Safety and Joy:

Crafted from sturdy ABS plastic, this dino companion ensures 100% safety while delivering unmatched excitement. Witness your child's awe as the realistic details, captivating sounds, and lifelike movements breathe life into the ancient giants. Ignite imagination, spark creativity, and embark on countless adventures with a toy designed to delight.

Unending Energy: Equipped with 3 x 1.5 V "AA" batteries, the Contixo DR1 roars to life without delay. The included batteries make sure the dino's prehistoric playtime knows no bounds. Remember, adventure awaits with each battery-powered step.
Gateway to Discovery: Introduce the young explorers in your life to a world where dinosaurs roam once again. Encourage cognitive development, stoke the fires of creativity, and kindle the flames of imagination with the Contixo DR1 Infrared Remote-Control Walking Velociraptor. An ideal gift for birthdays, holidays, and any occasion deserving of a dino-sized surprise.
Gear up for a roaring good time – the Contixo DR1 Velociraptor is here to take your child's playtime to a whole new era!
OUR COMMITMENT:
We are fully dedicated to providing you with the best in fun, innovative toys. Our passion is to help families have fun and build great memories through play. We are committed to producing and selling high-quality products to satisfy our customers.
Download
User Manual
Incredible Prehistoric Showdown
The Contixo DR1 puts on an incredible prehistoric showdown with its lifelike movements and sound effects. It's kids vs. dino in a fun-filled battle of excitement!
Remote Control Adventure
Buckle up for a remote control adventure like no other, guided by the dynamic movements of the Contixo DR1 Velociraptor. It's a thrilling ride!
Dino Dreams Come True
Watch your child's dino dreams come true with the magical Contixo DR1. It's a gift that sparks imagination and makes playtime unforgettable!
Dino Guardians Unite
The Contixo DR1 Velociraptor becomes the loyal dino guardian, protecting our child's room and sparking dreams of epic adventures!
Roar to the Rescue
Our little hero saves the day with the Contixo DR1 Velociraptor as their trusty companion. It's an adventure filled with courage and fun!