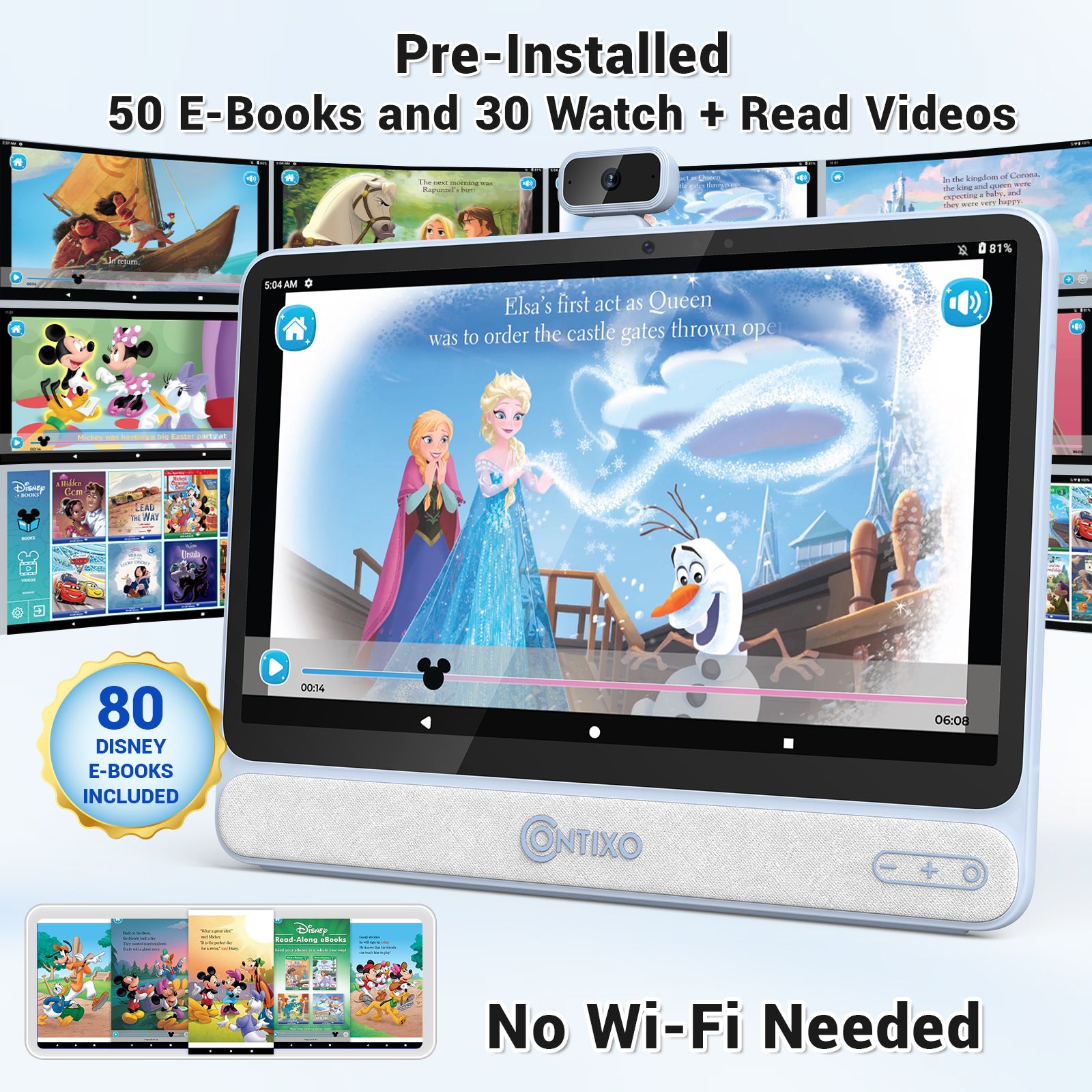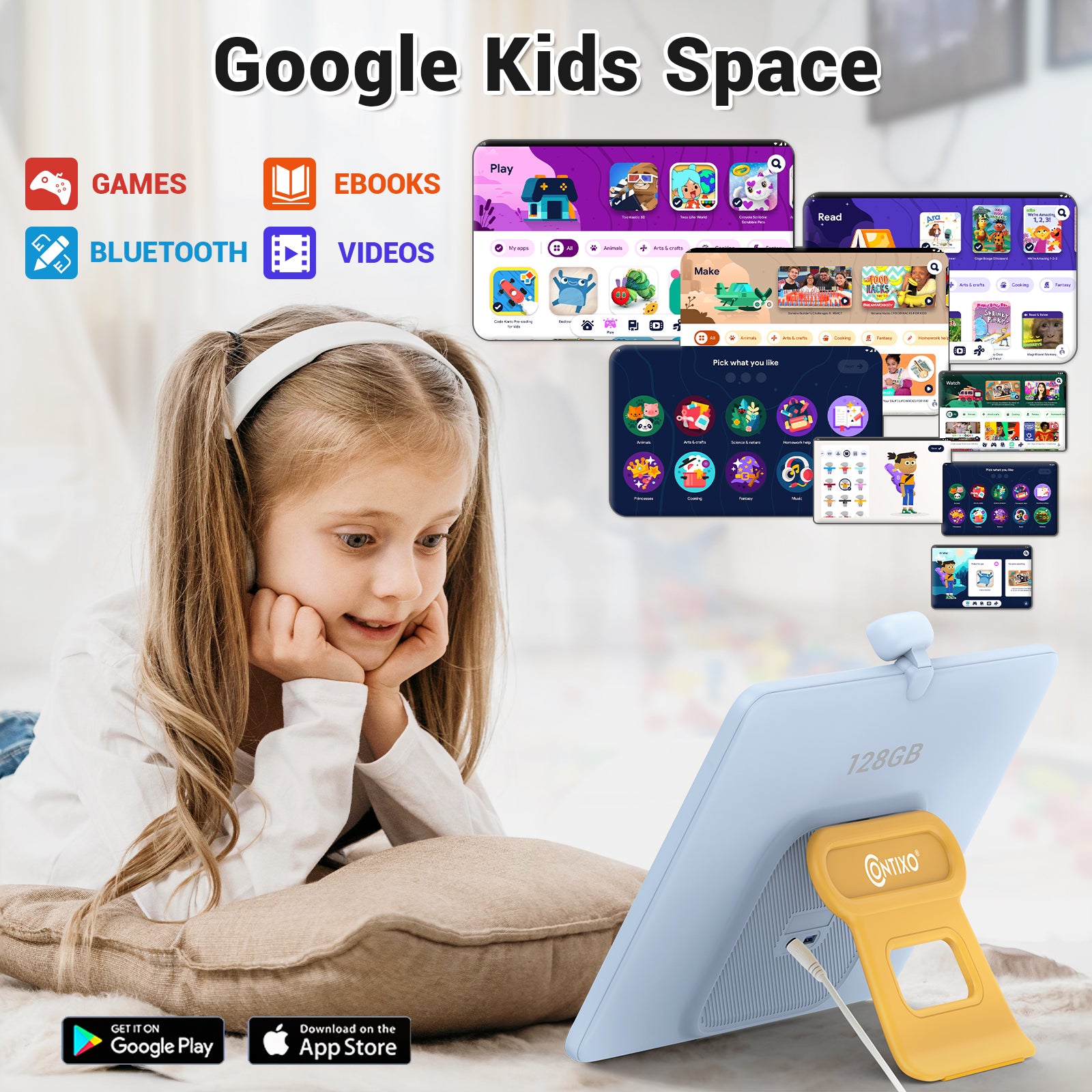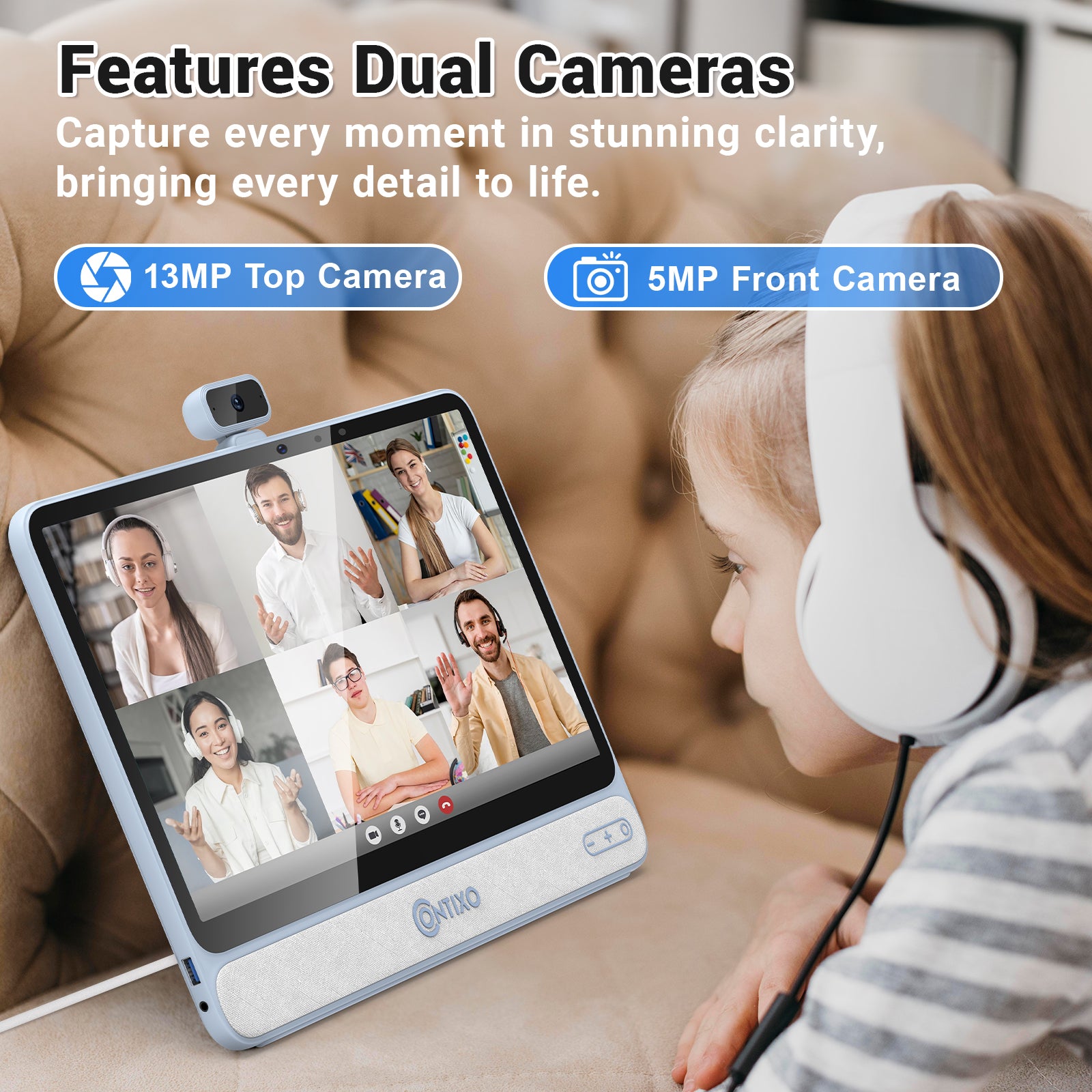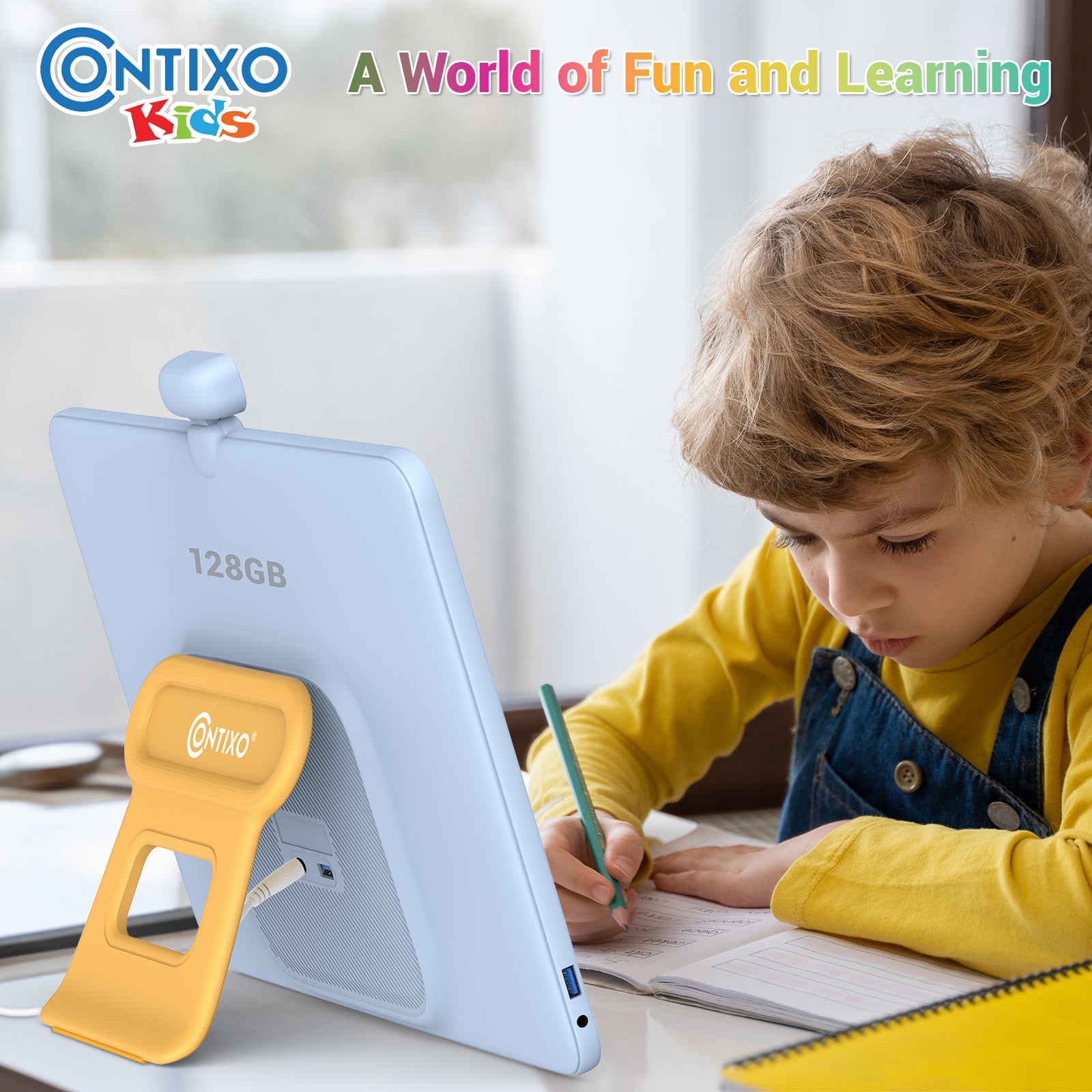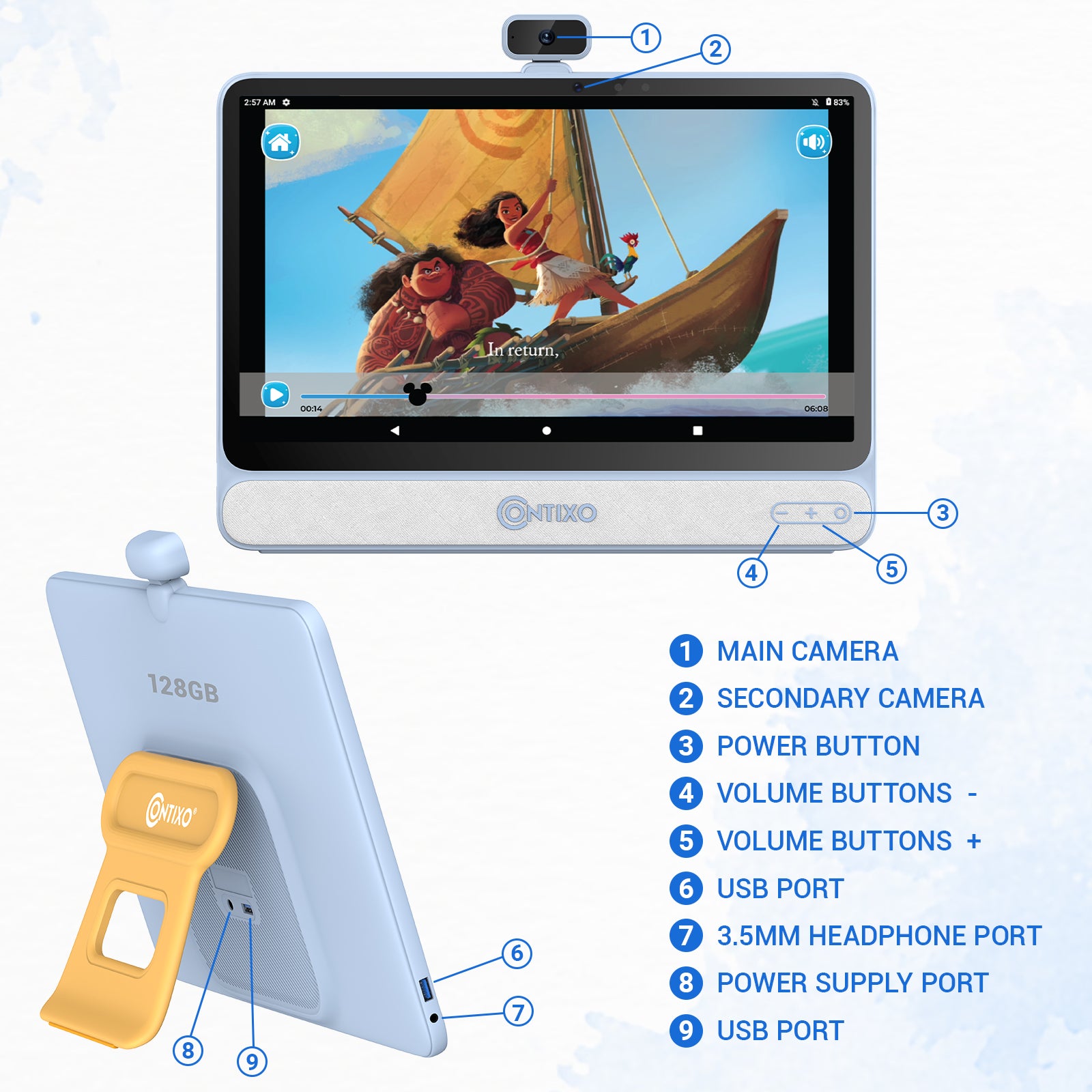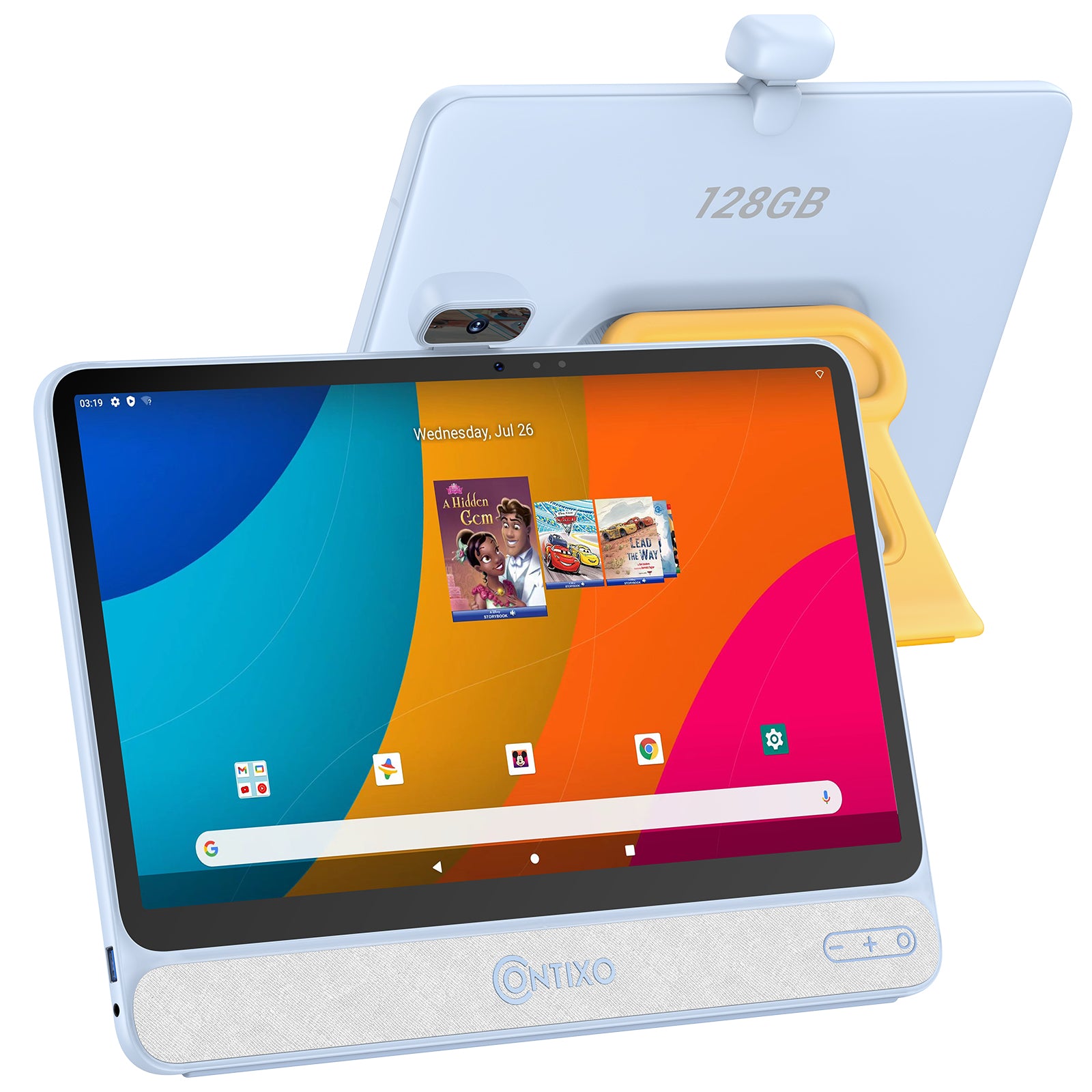 Contixo A3 15.6" Educational Android Tablet With 13MP Camera
Regular price
$349.99
Sale
Prepare for an educational revolution with the Contixo A3 15.6" Educational Android Tablet! Its dazzling 15.6-inch FHD IPS touch screen, powered by an Octa-Core 2.0GHz CPU and 8GB of DDR memory, creates a mesmerizing learning experience. Android 12 ensures smooth navigation through a world of educational content. Capture memories with a 13MP top camera, enjoy up to 8 hours of usage time, and rest easy with pre-applied screen protectors. But what truly sets it apart is the enchanting world of Disney, with 50 Digital Audio E-Books and 30 Watch + Read Videos, including classics like "Frozen" and "Beauty and the Beast." This tablet isn't just a device; it's a portal to boundless knowledge and creativity. It's time to ignite young minds and inspire learners of all ages with the Contixo A3!
Order now and watch your child embark on a journey of learning and imagination like never before. With advanced parental controls, durability, and a complete package, the Contixo A3 is more than a tablet; it's a ticket to a brighter future.
Gigantic Learning Canvas: Immerse yourself in knowledge on the expansive 15.6-inch FHD IPS 1900x1080 touch screen. Learning's never been this big and bold!

Speed to Thrill: Zoom through learning quests with the lightning Octa-Core 2.0GHz CPU. Android 11 keeps you ahead of the tech curve, while 8GB DDR and 128GB/256GB storage ensure you never run out of space.

Snap-tastic Discovery: Uncover the world through the lens of the 13MP top camera and snap perfect selfies with the 5MP front-facing camera. Get ready to capture, create, and conquer!

Guardians of Possibilities: Delve into learning without worries - dual camera and screen protectors are pre-applied. And the DC 12V 3A power supply keeps you juiced up for endless adventures.

Disney Delight: Embark on learning journeys with 50 Disney E-Books and 30 Watch + Read Video Books. From "Elsa's Gift" to "Toy Story 2," the magic of learning awaits!
PRODUCT SPECS:
CPU Processor: Oct-Core 2.0GHz CPU
Operating System: Android 11
Browser:  Chrome Browser
Internal Storage: 128/256 GB
Memory (RAM): 8GB DDR
Input: 100-240V 50/60hz 700mA
Output: 12.0V - 3000mA
Expansion Slot: USB Flash Port Supports up to 128GB
Screen: 15.6" FHD IPS Touch Panel
Camera: 
   • Top - 13 megapixel
   • Front - 5 megapixel
Screen Resolution: 1900x1080
Input Method: Touch Screen
Speakers: Built-in 10W 8 ohm speaker
Earphone Jack: 3.5mm
Battery: Button battery 230mAh
Size: 14.6 in x 10.6 in x 1.4 in
Weight: 72 ounce / 2045g
Voltage: DC 12v/3A
Operating Temp:  -10C /14F to 40C / 104F
Network Access: IEEE 802.11 ac/b/g/ n 2.4G+5G dual WIFI

Learning Becomes a Joy!
Gone are the days of boring textbooks. The Contixo A3 makes learning enjoyable and interactive, thanks to its intuitive touch screen and engaging educational content.
An Essential Tool for Remote Learning!
The Contixo A3 is a lifesaver for remote learning. Its user-friendly interface and Android 12 OS make navigating through online classes a breeze. The 2MP front-facing camera is perfect for video calls with teachers and classmates.
A Smart Investment in Education!
Investing in the Contixo A3 Education Tablet was one of the best decisions I made for my family's education. Its powerful hardware and extensive storage ensure it will serve us well for years to come.
Technology for Tomorrow's Leaders!
The Contixo A3 prepares my kids to be leaders of tomorrow by providing them with cutting-edge technology and limitless learning opportunities.
Parent-Approved Learning Device!
As a tech-savvy parent, I highly recommend the Contixo A3 for its educational value and top-notch performance. The tablet's 8GB DDR ensures smooth multitasking, making it a reliable tool for learning and entertainment.