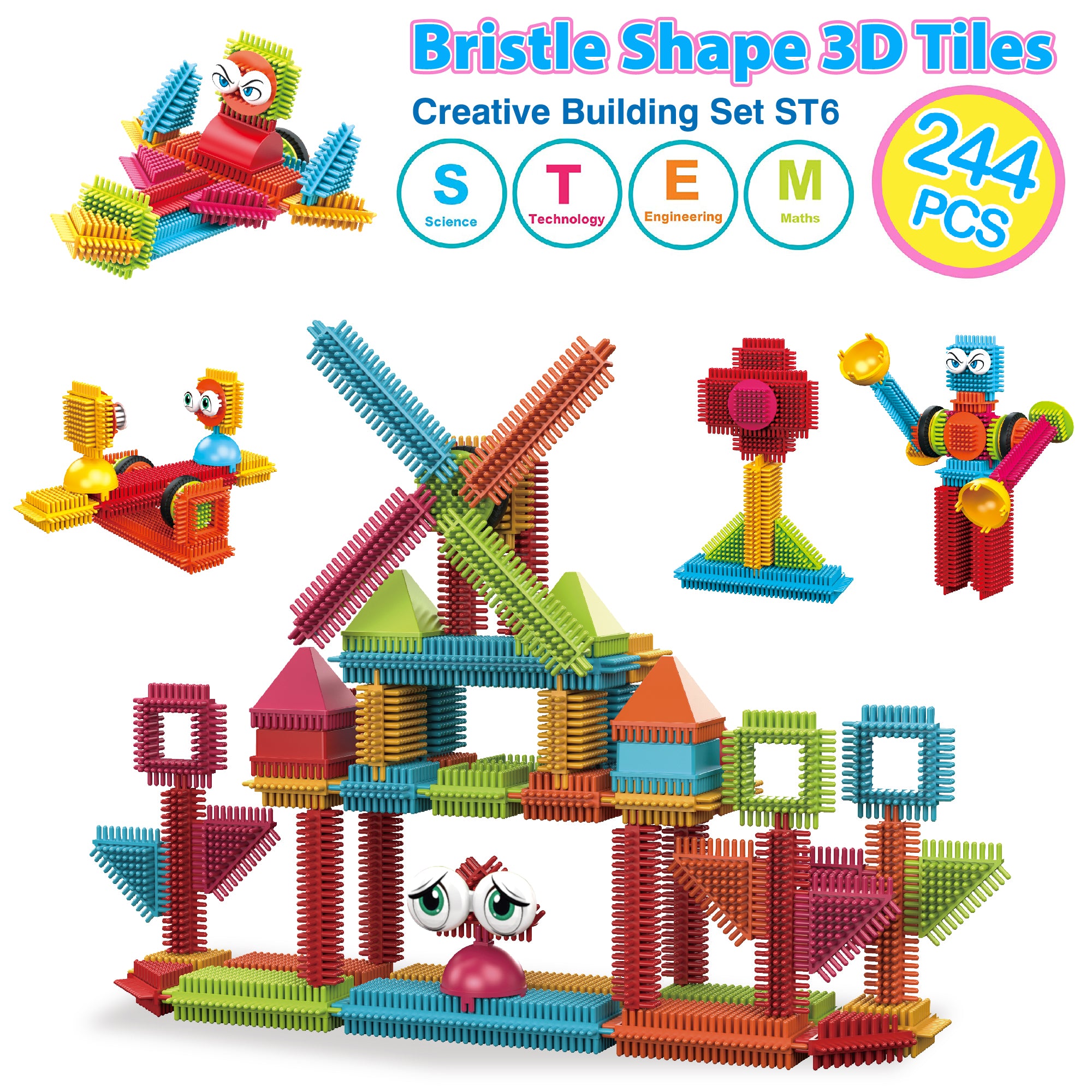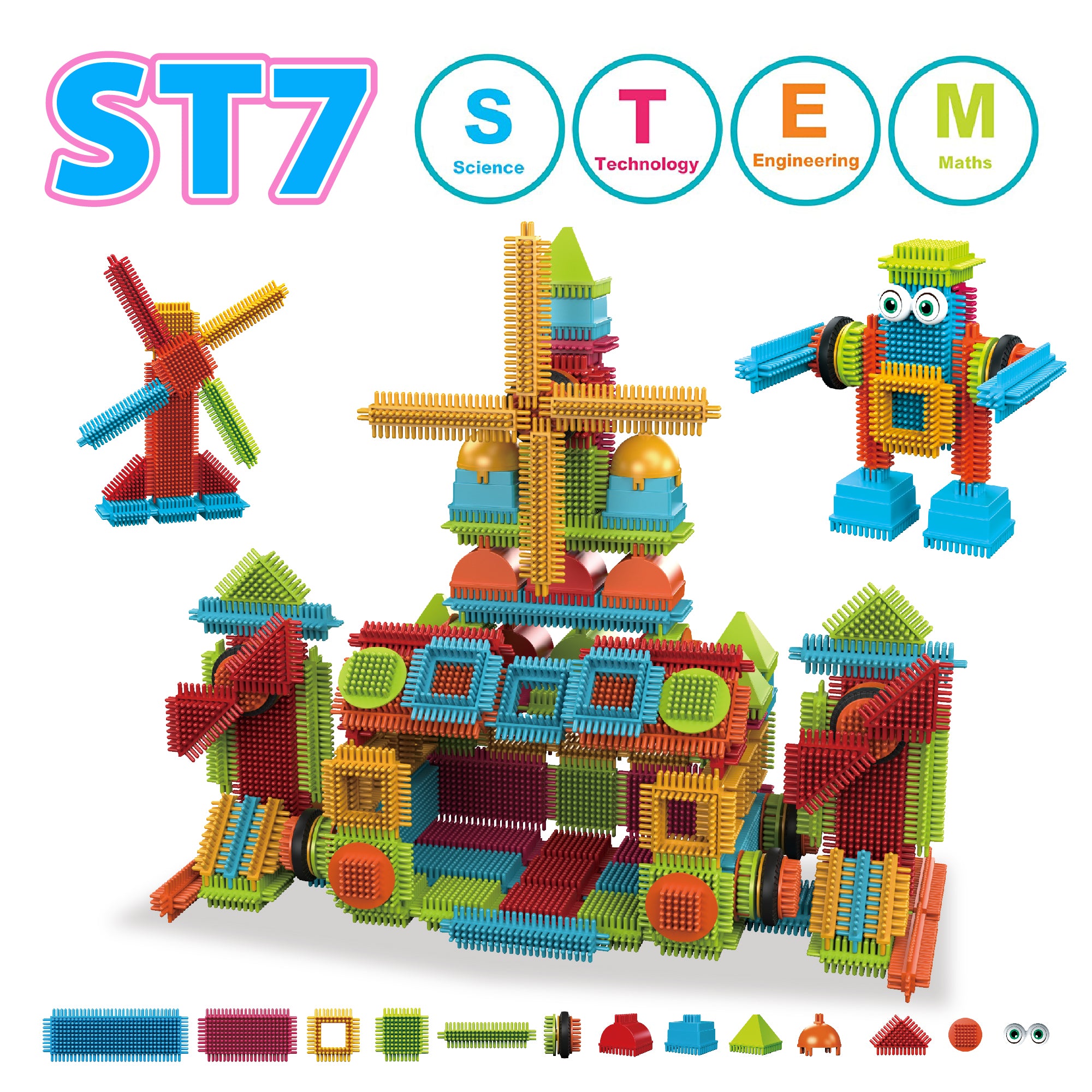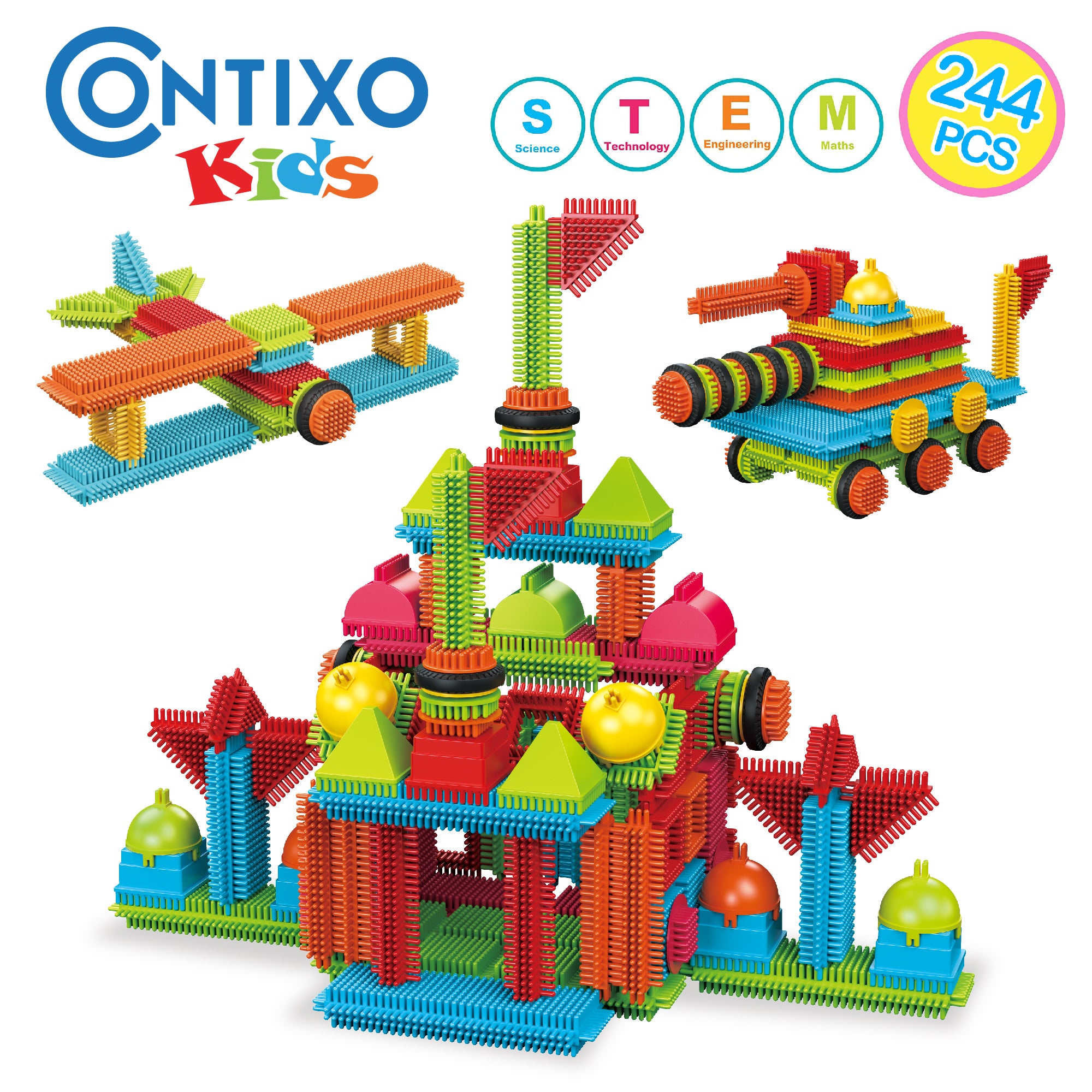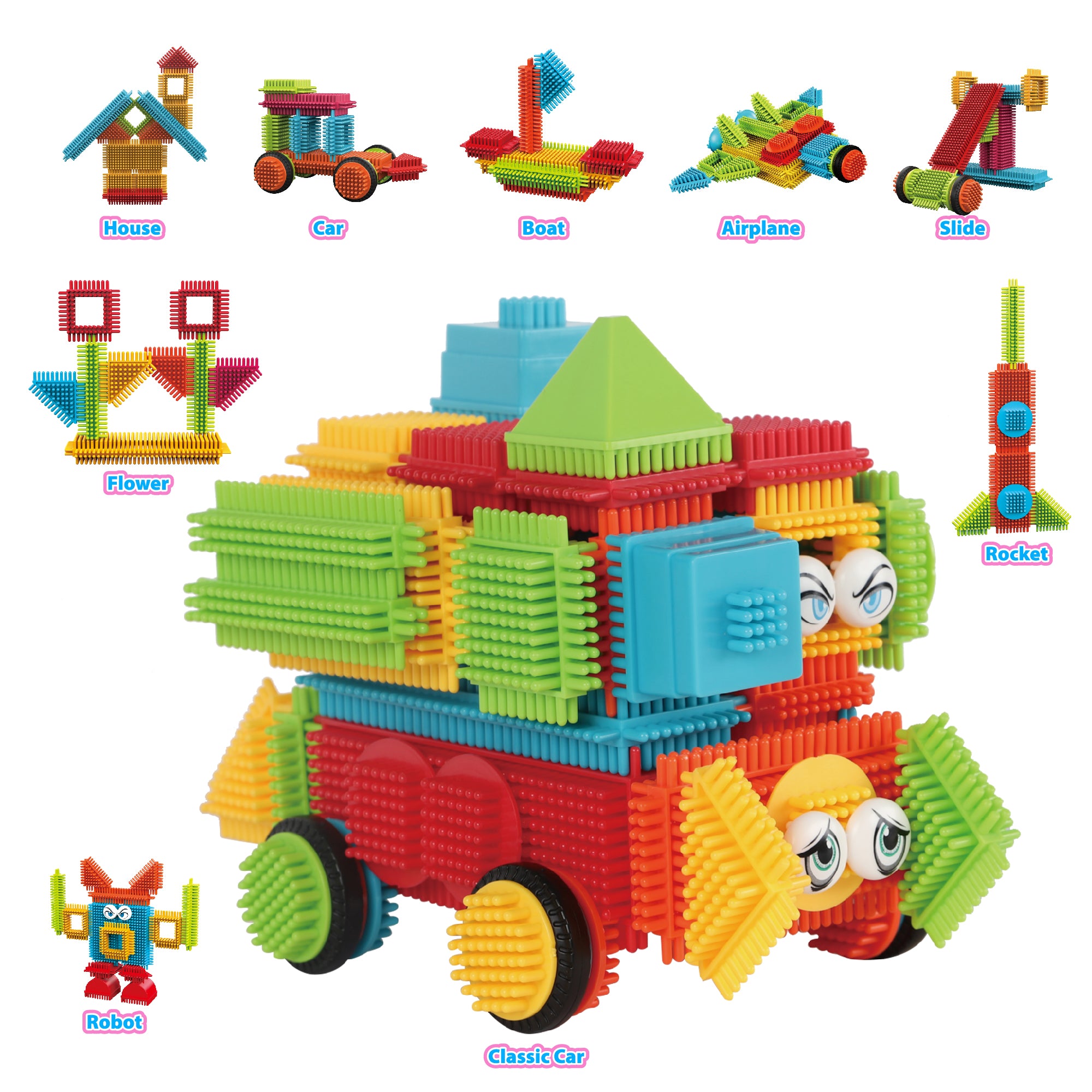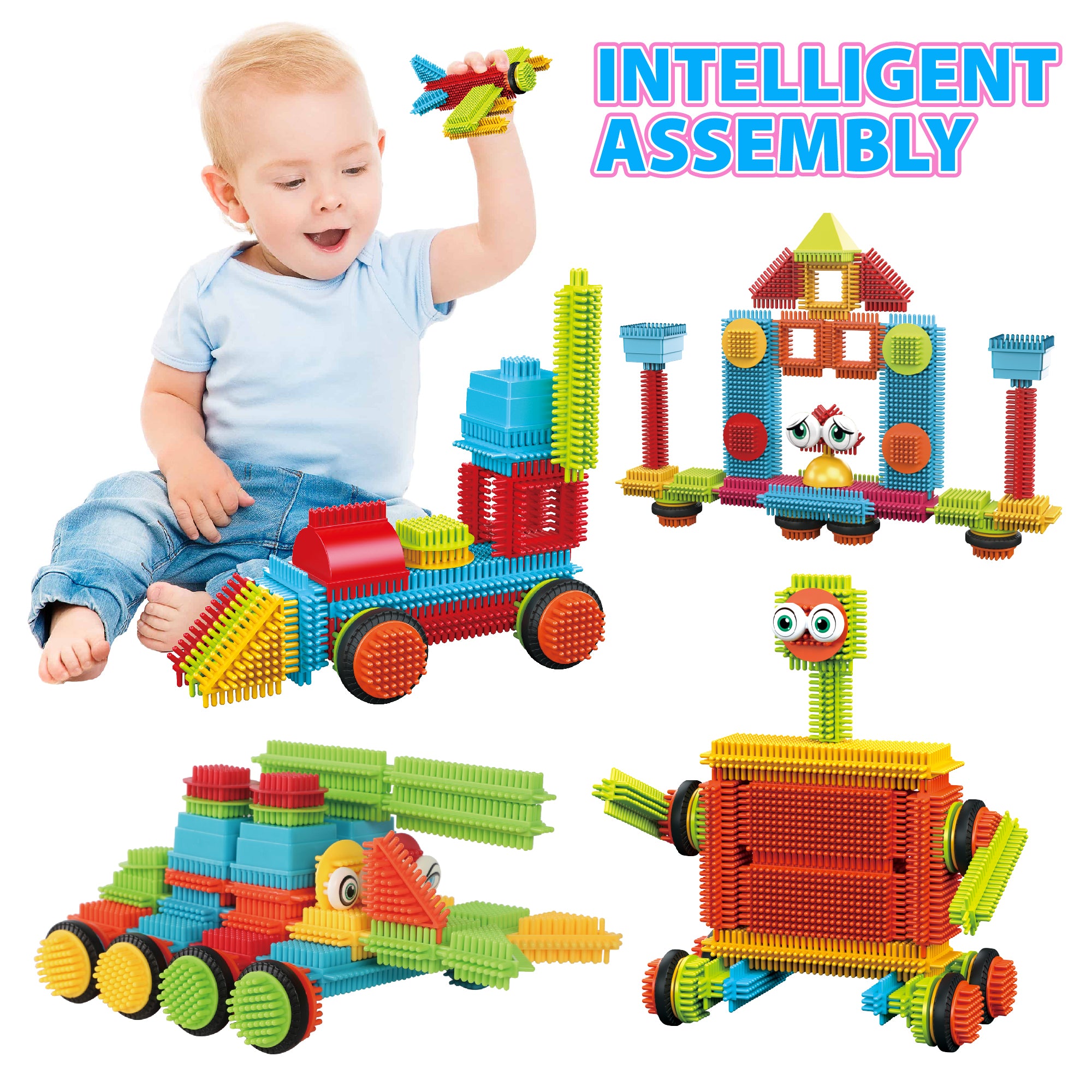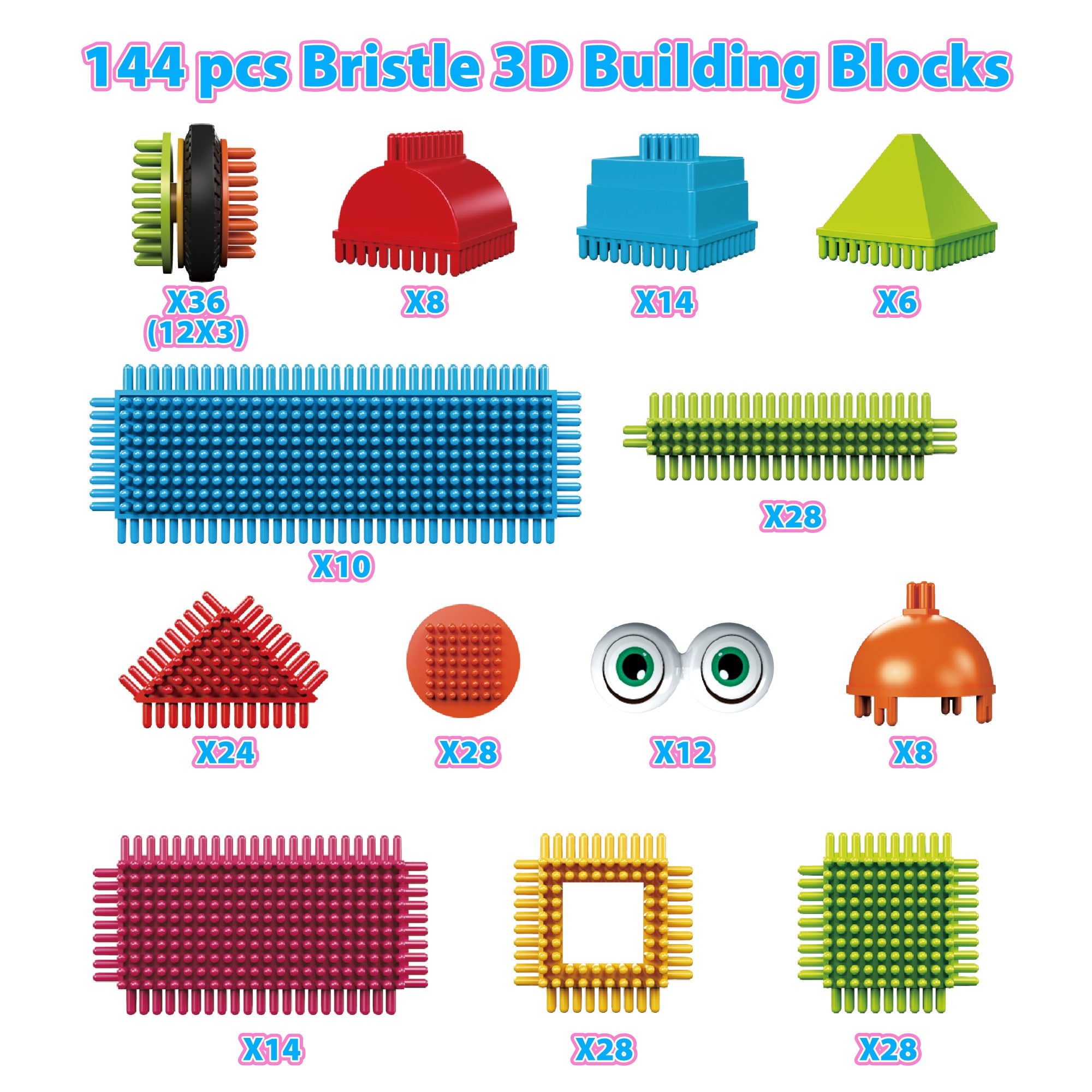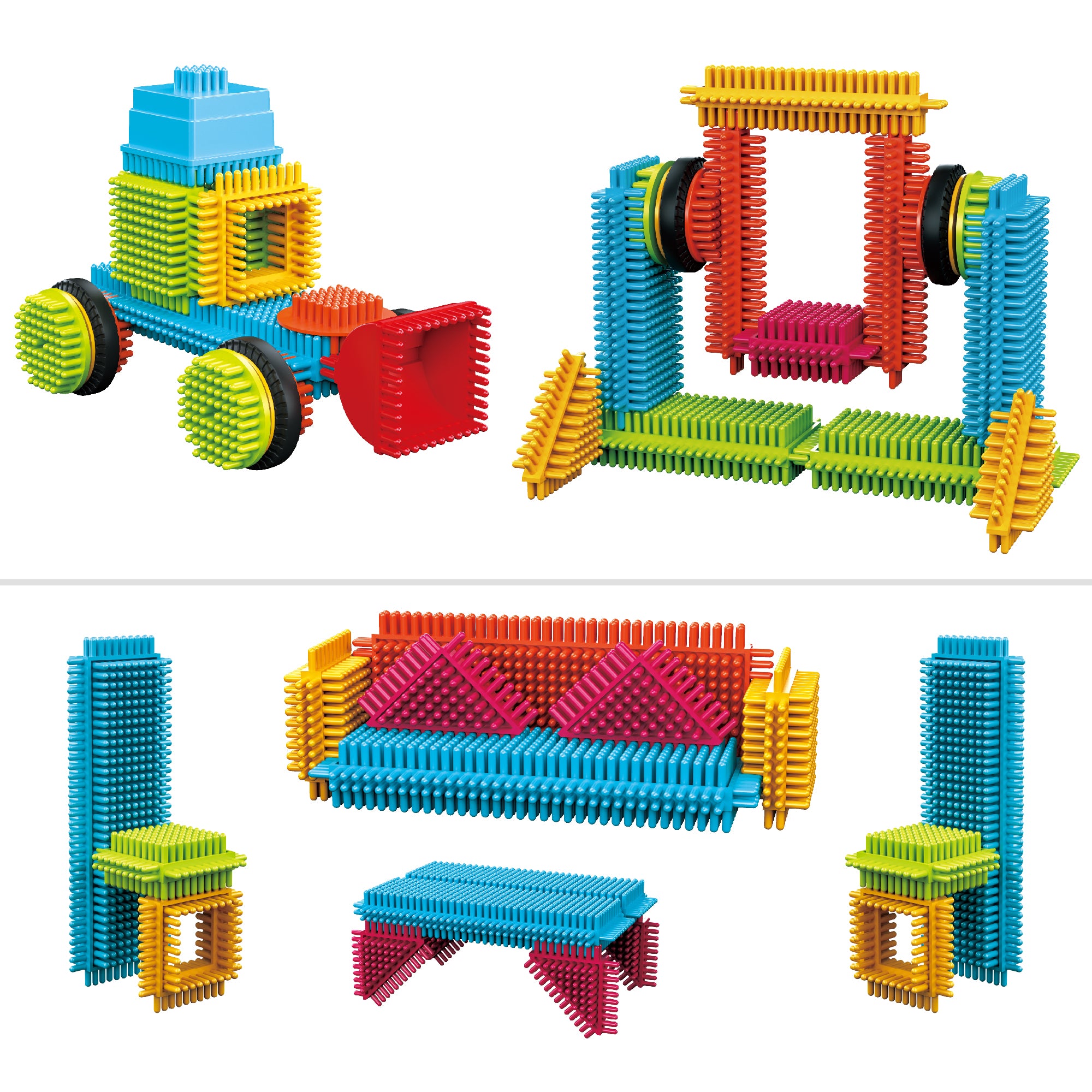 Contixo ST7 244 pcs Bristle Shape 3D Tile STEM Building Block Set
Regular price
$44.99
Sale
STEM BUILDING TOYS SET: Package includes 244 Bristle Tiles, no pure plastic piece. Refill your existing tiles or even building other brand to expand model opinions. More pieces, more possibilities.
SAFE PLAY STEM TOYS: Well made with toxin-free materials and soft-edge design. The Contixo ST7 Bristle 3D Tiles are safe for kids to play with and suitable for multiple age groups of different learning needs. Kids under 3 years need to be supervised to avoid choking hazards and parents need to be more involved in helping the toddlers to build any shapes and structures.
FRUSTRATION FREE BUILDING: ST7 Educational Blocks offer easy connectivity and simple to disconnect to maximize the fun and build more creative designs. It enables children to improve on their hand to eye coordination, gain a strong sense of color, counting, sorting, attention to detail and focus by using kids' hands to foster science, technology and math skills.
MAKE LEARNING TRULY FUN: Attractive transparent rainbow Bristle Shape 3D Tiles set is designed as educational toys to help build kid's sense of creativity and get better understanding of color, geometrical shapes and develop motor skills and creative thinking. Great for special reasoning, architecture, STEM and STEAM.
PERFECT BOREDOM BUSTERS & MEMORY MAKERS: Keep these BRISTLE SHAPE 3D tiles in your special boredom buster cabinet. Every time your toddler say "I'm bored", take them out and then he/she will pick an STEM activity to do for hours. We highly recommend parent-to-kid bonding play on weekends. Best gift for holidays for your loved ones.
BRISTLE SHAPE 3D BUILDING BRILLIANCE: Different with other traditional building toys which are easy to fall apart, the Contixo ST7 Bristle 3D educational tiles can build and hold with the help of strong materials. Your loved ones will be cheerful when he or she surely knows "I made it" by finished construction models. Great way to excite the kids creativeness, imagination and to build self-confidence.
Empowering Young Minds
A variety of activities, they could build all day long. Any young ones need to have a set of these!
Colorful Learning
The perfect gift for children's spiritual creativity. I will buy it again
I Highly recommend
I bought these on a whim so that my grandson (now 15 months old) can stay at home and play. Do you like these? It is very suitable for small hands that have just learned fine motor skills. It is very soft for grandma who may step on them. Highly recommended.
Entertaining Learning Experience
Very easy, thick and durable. You can turn everything into a child. It's very easy for younger children. They just need to push them together and they can build.
Building Bright Futures
My grandson likes to play with these. I highly recommend