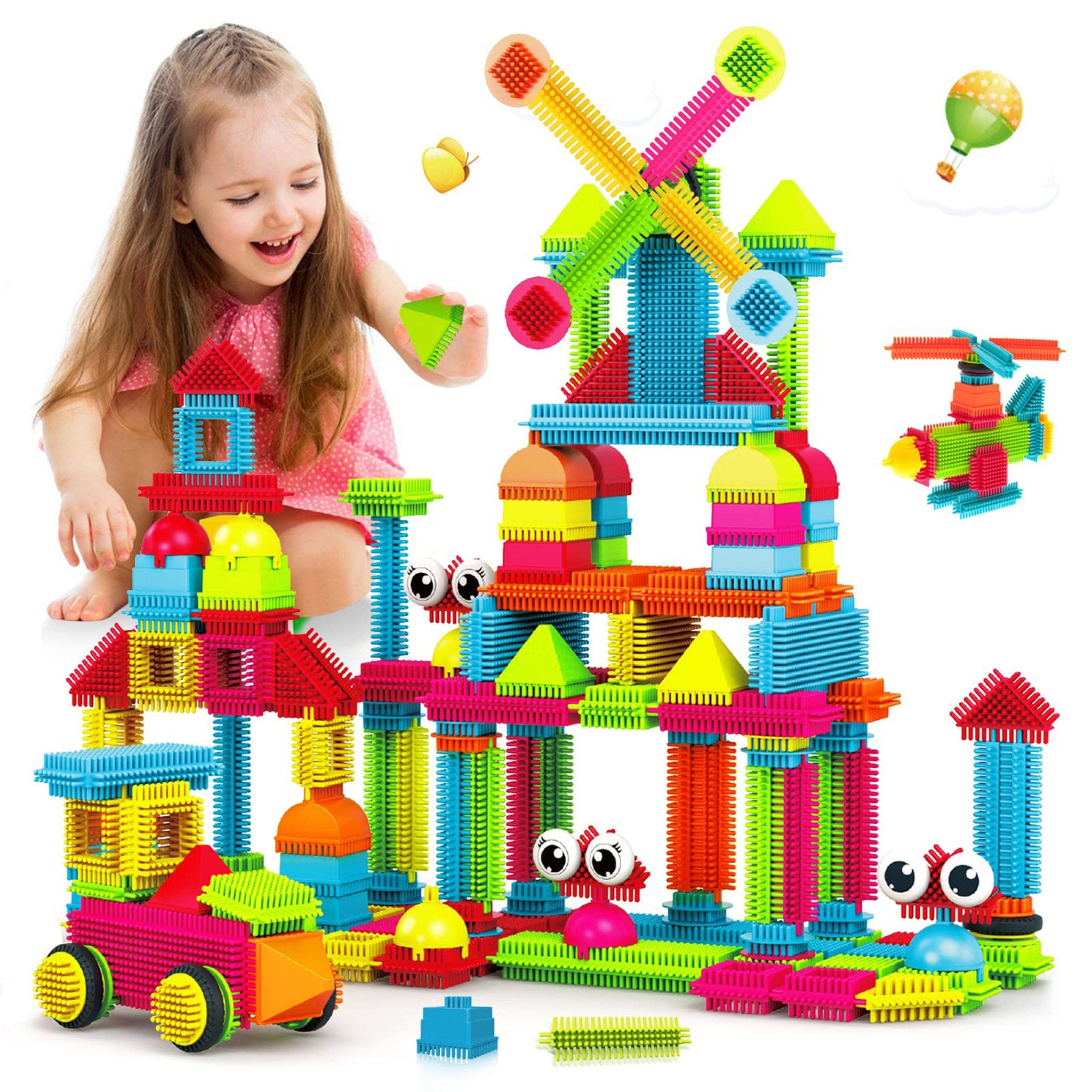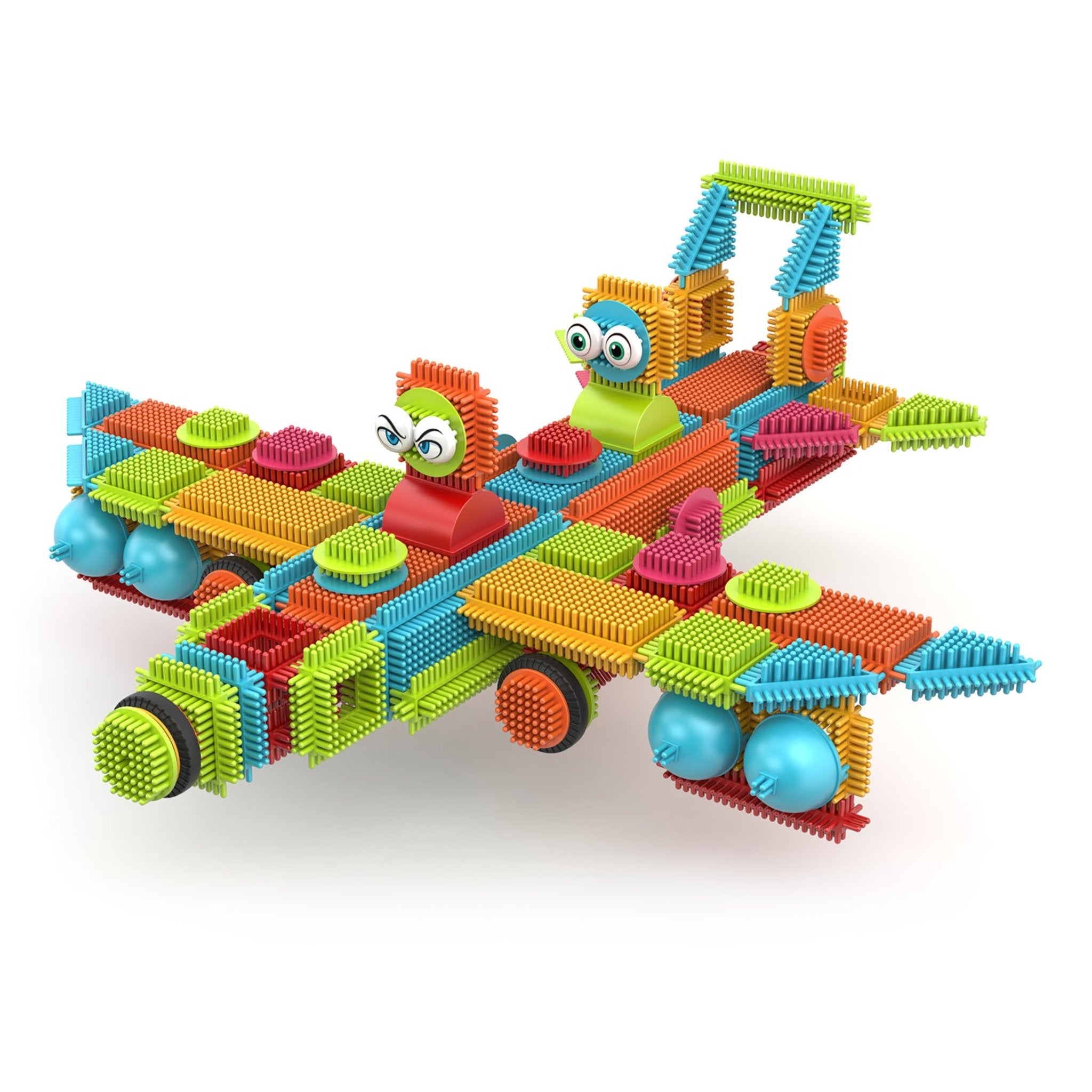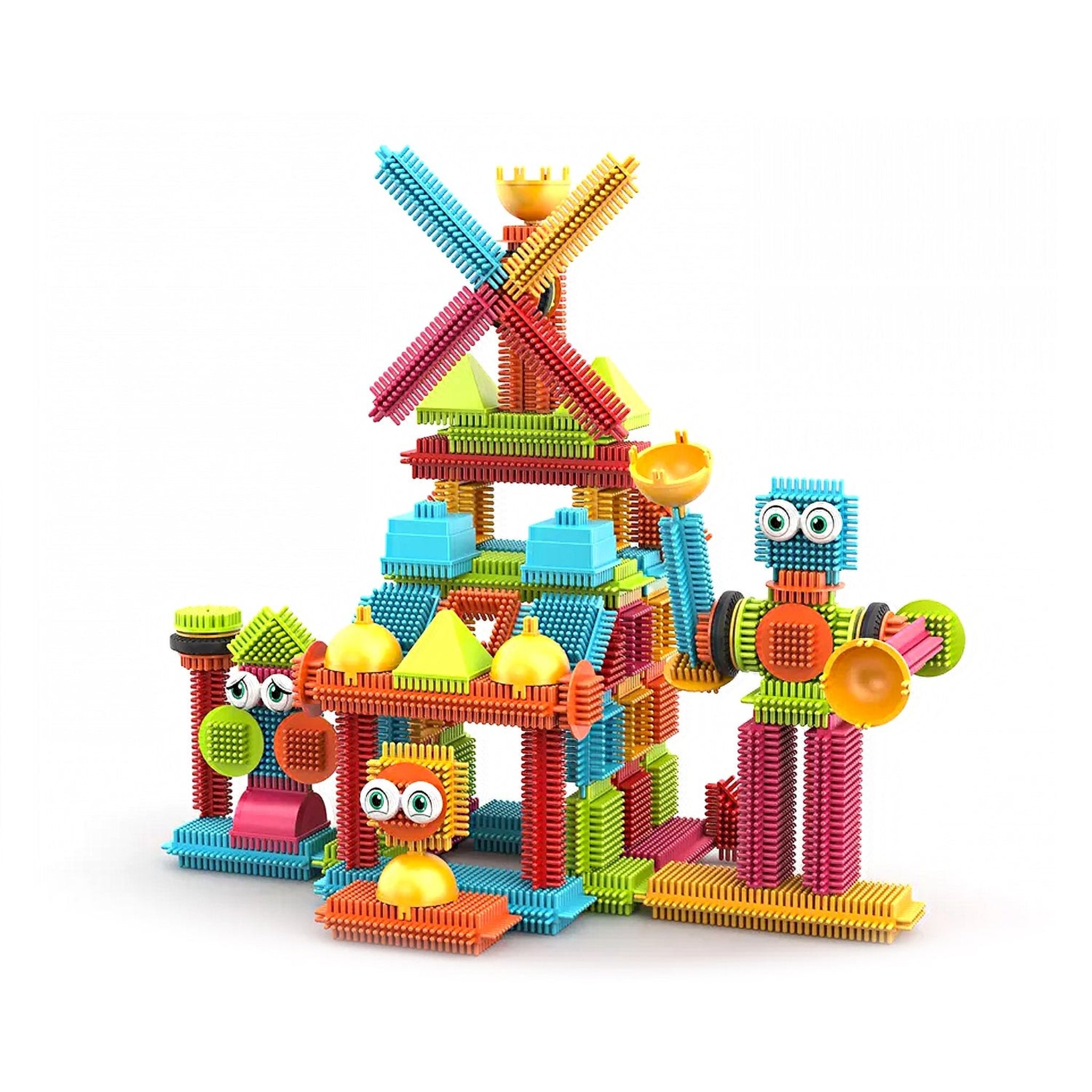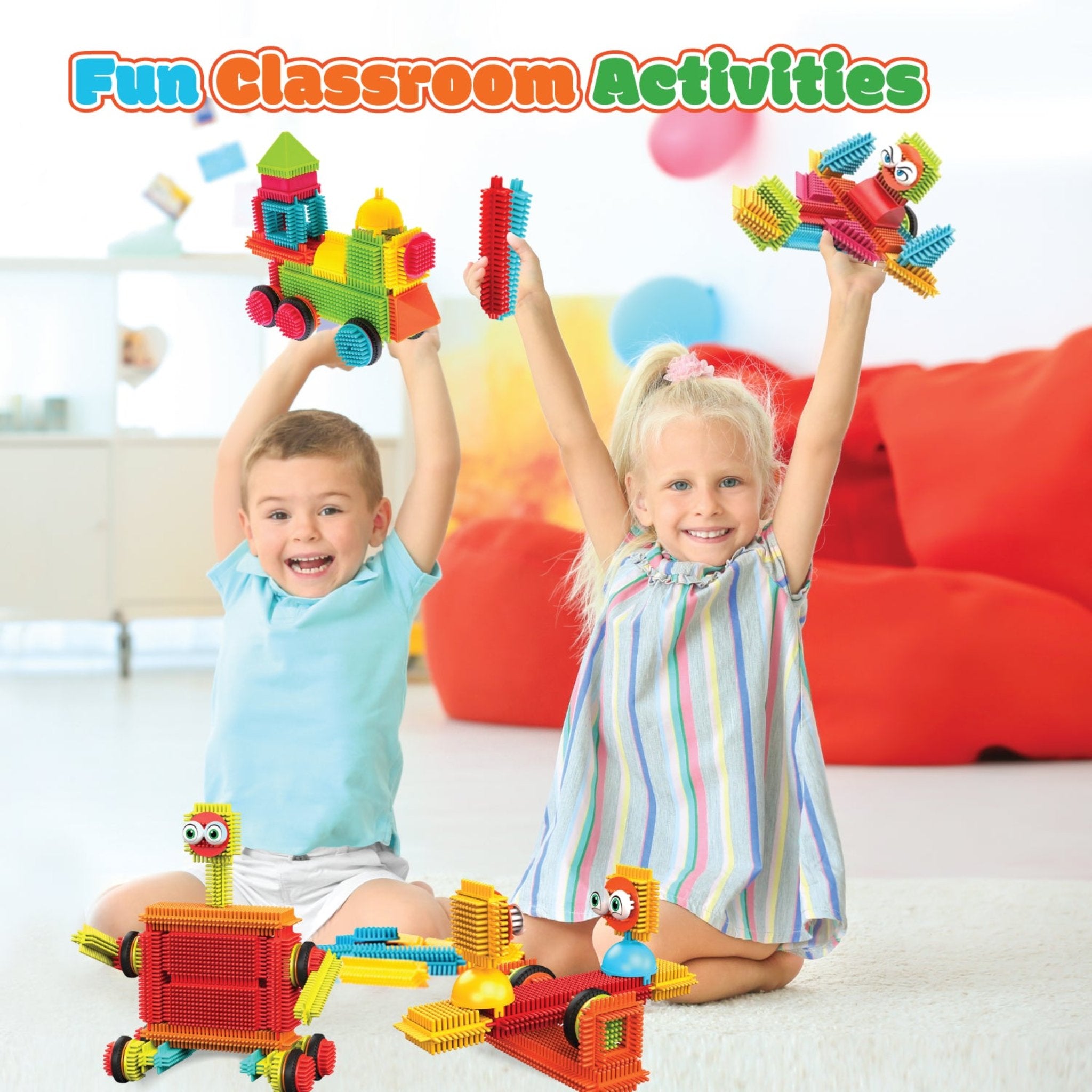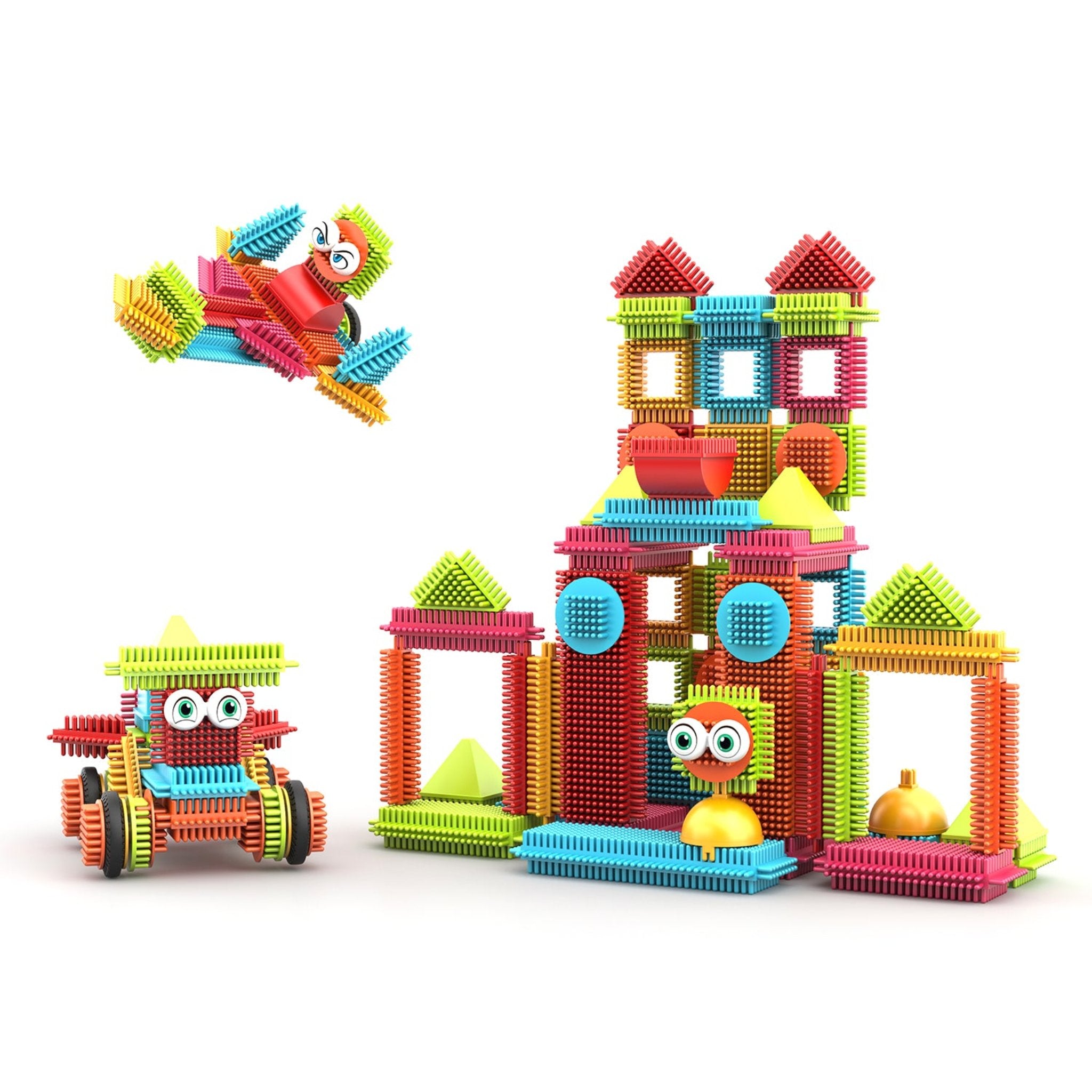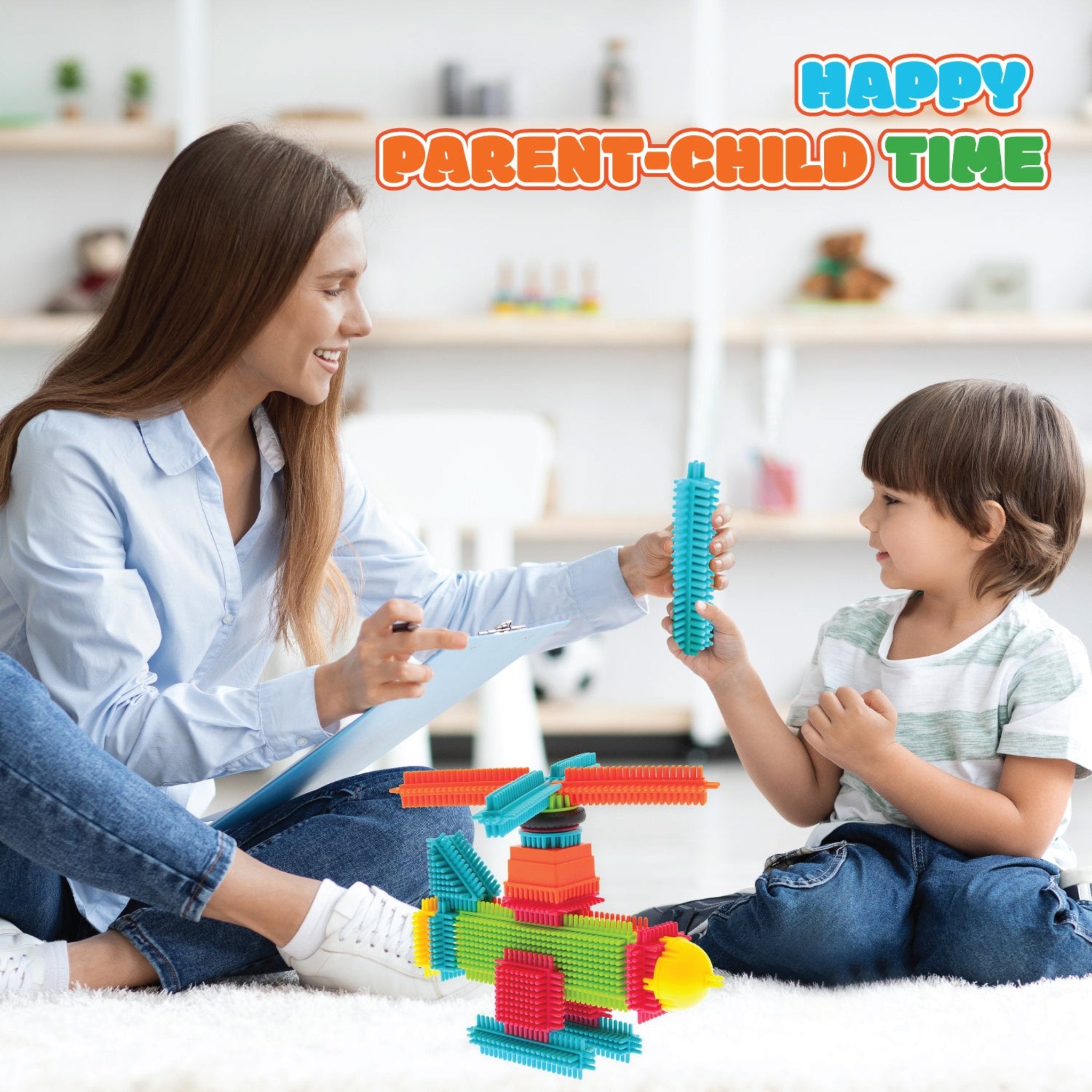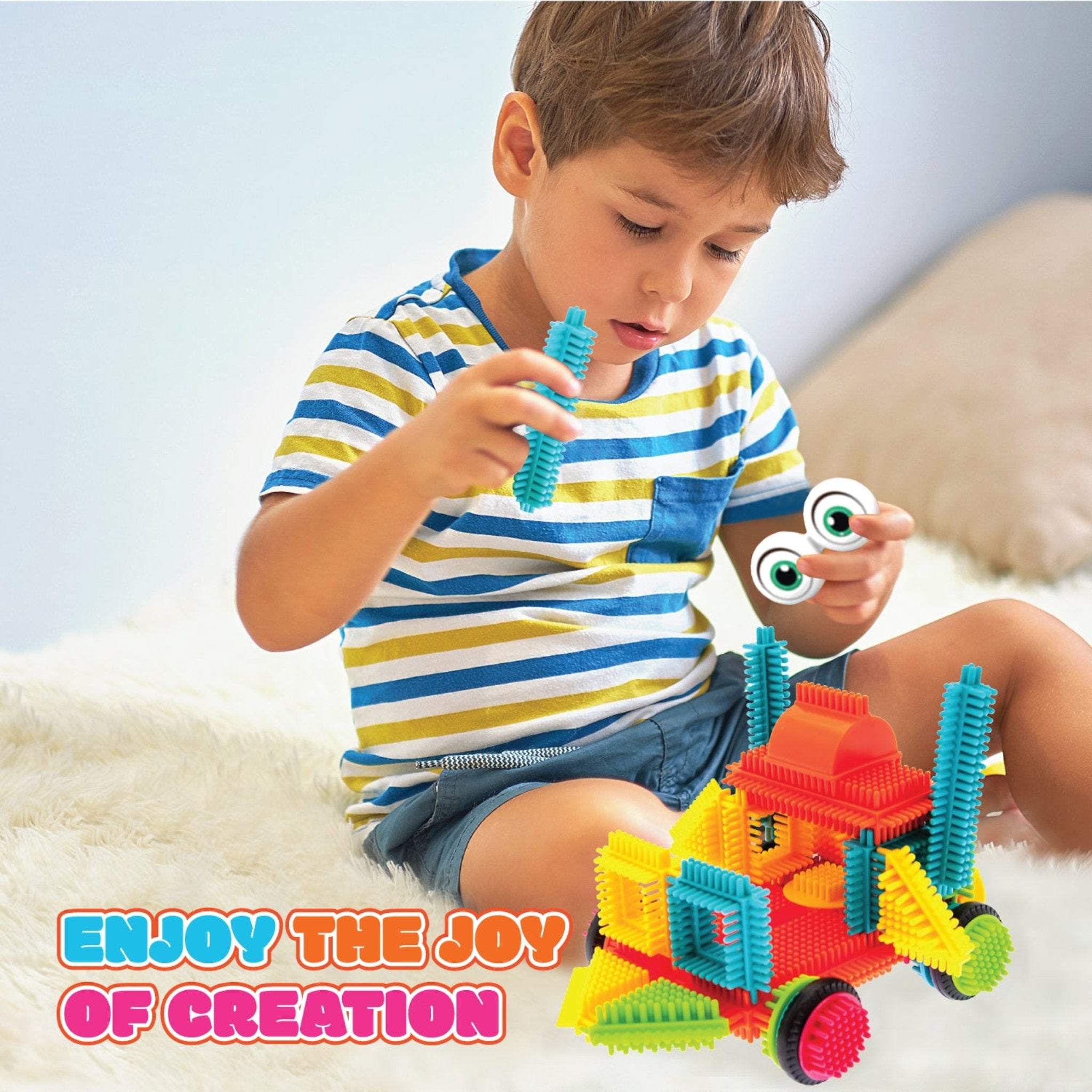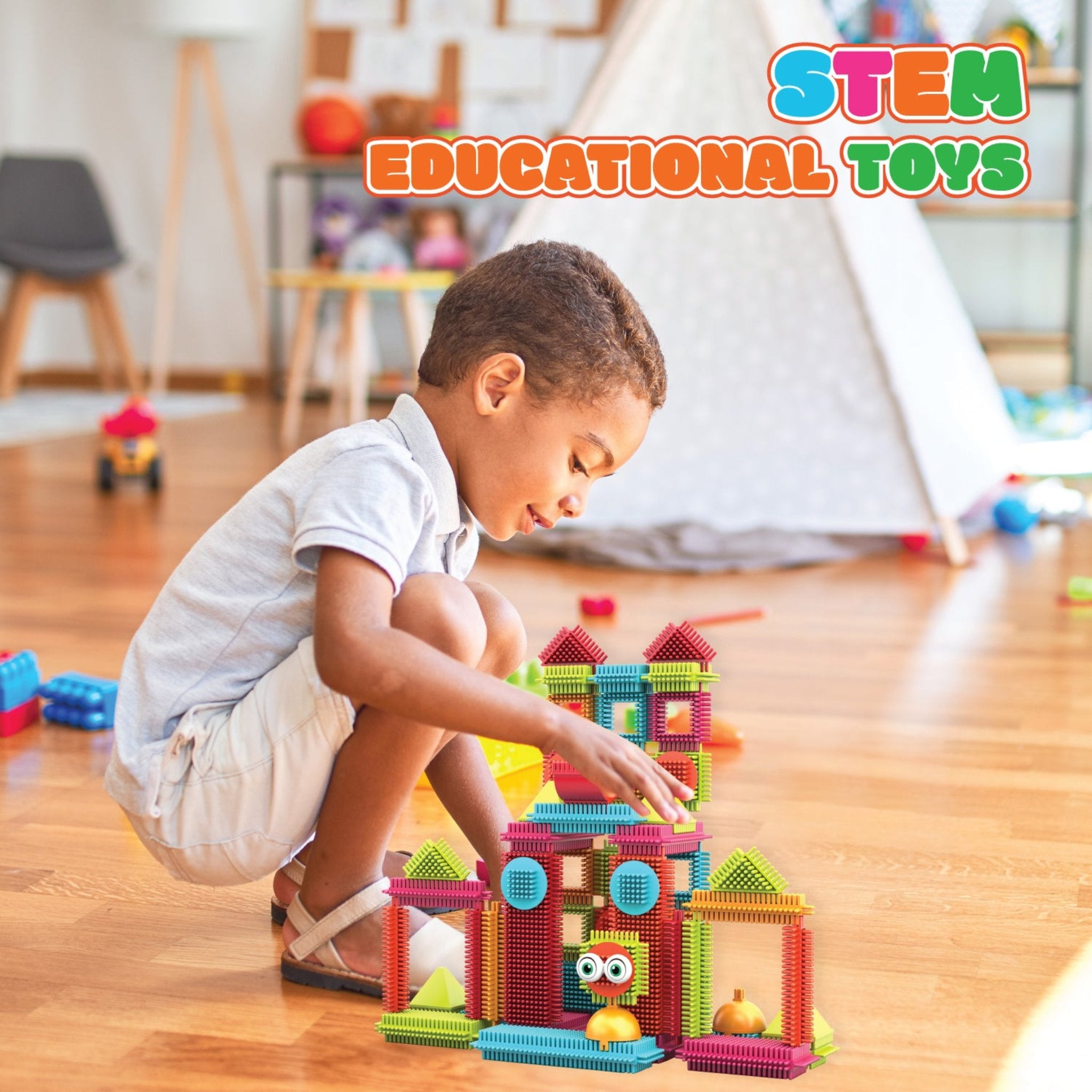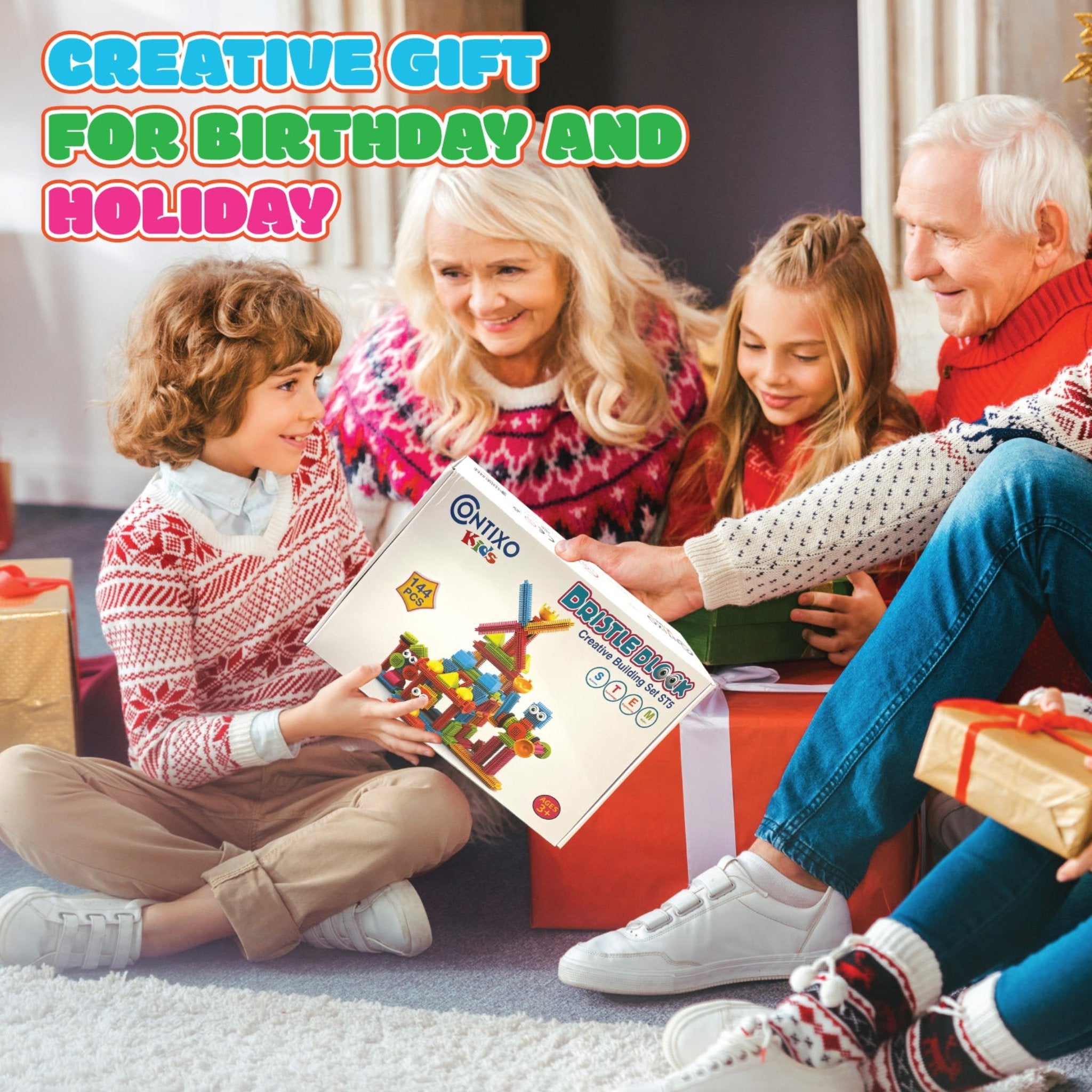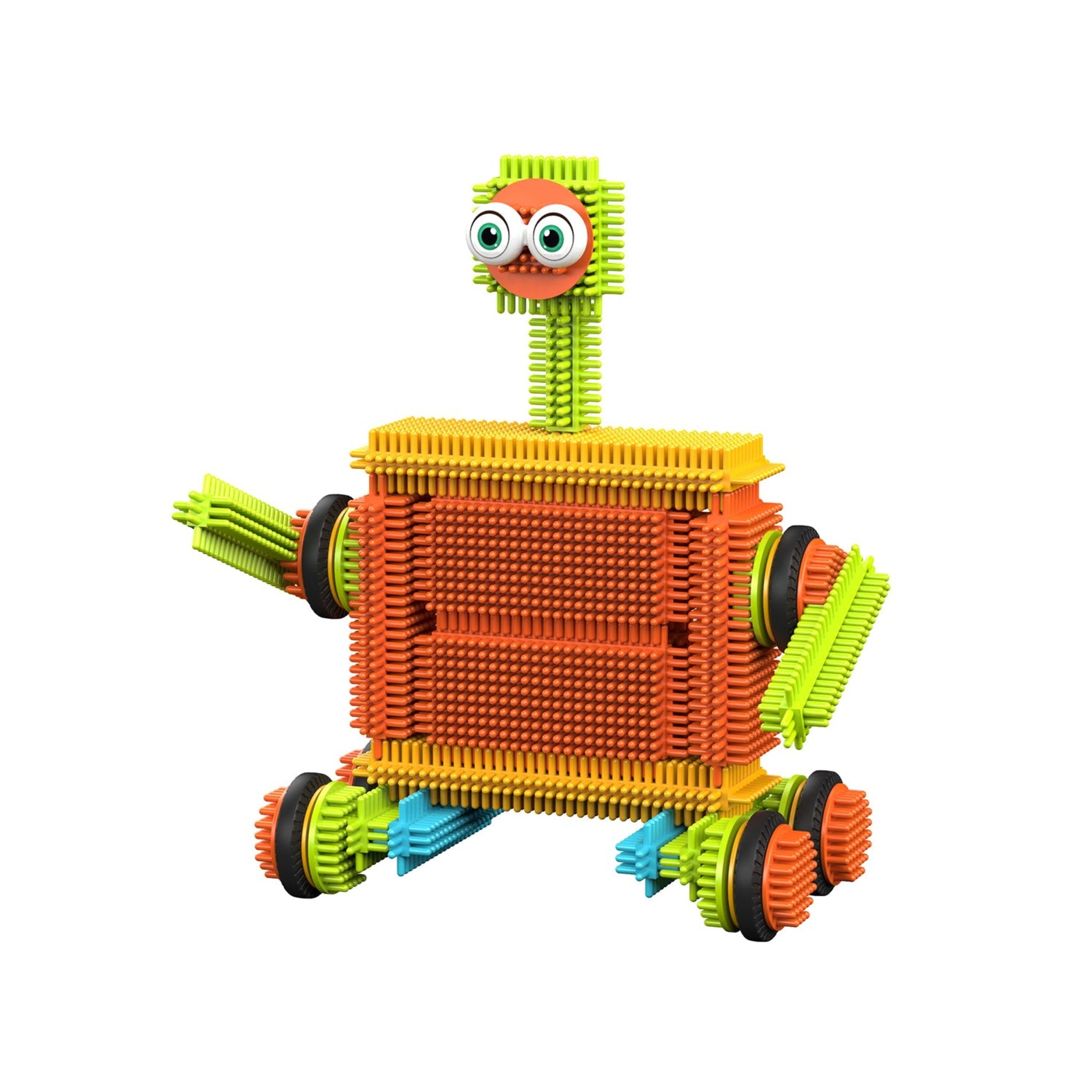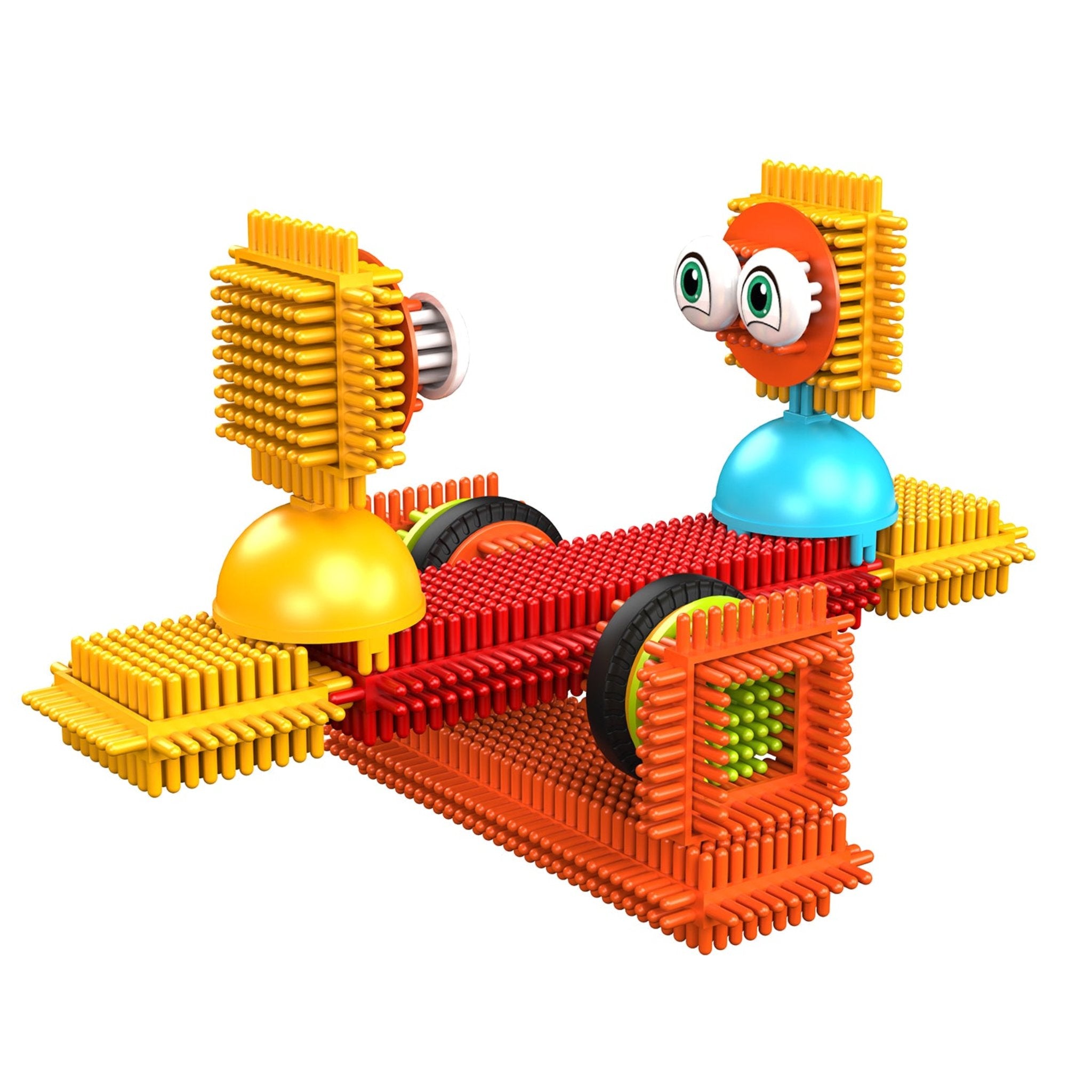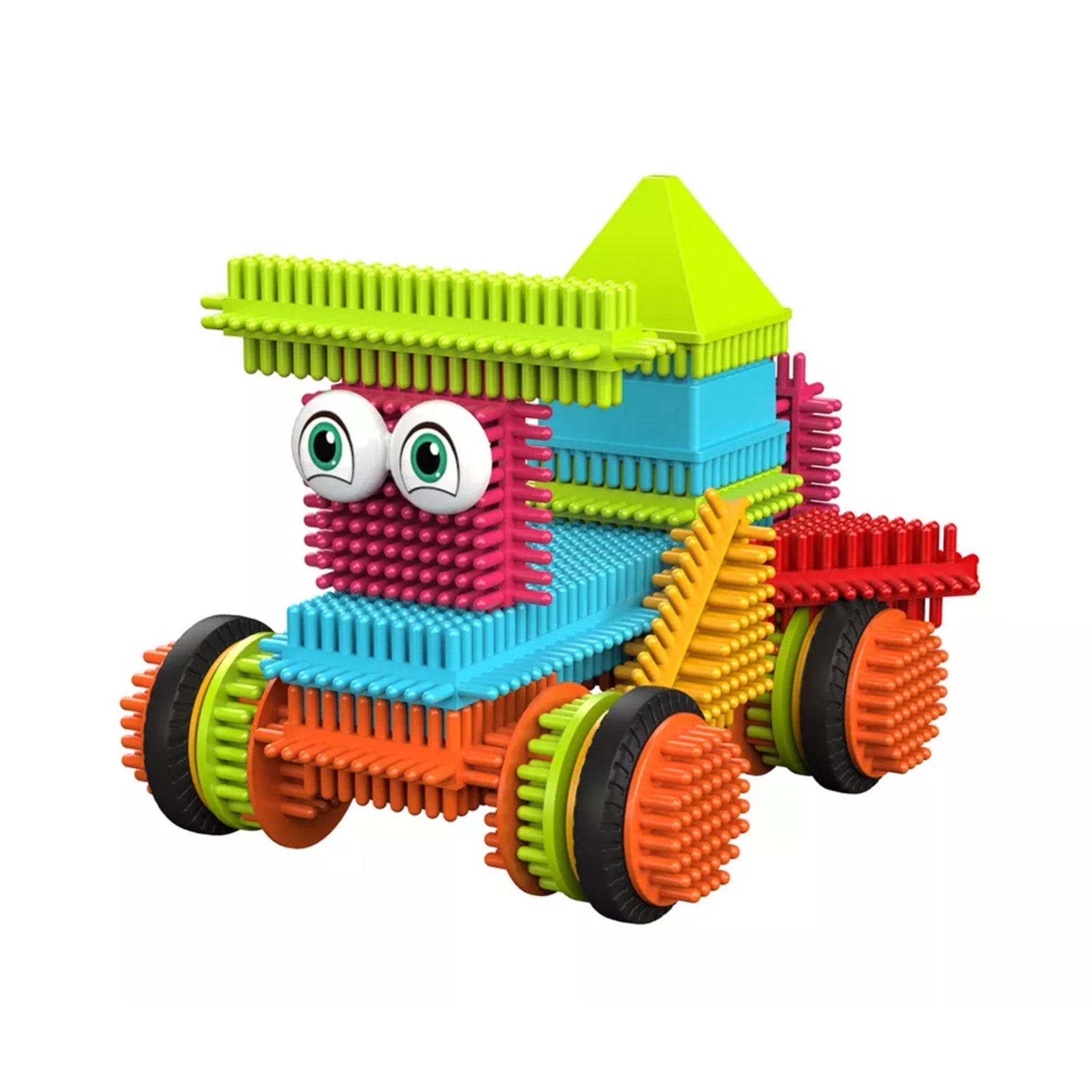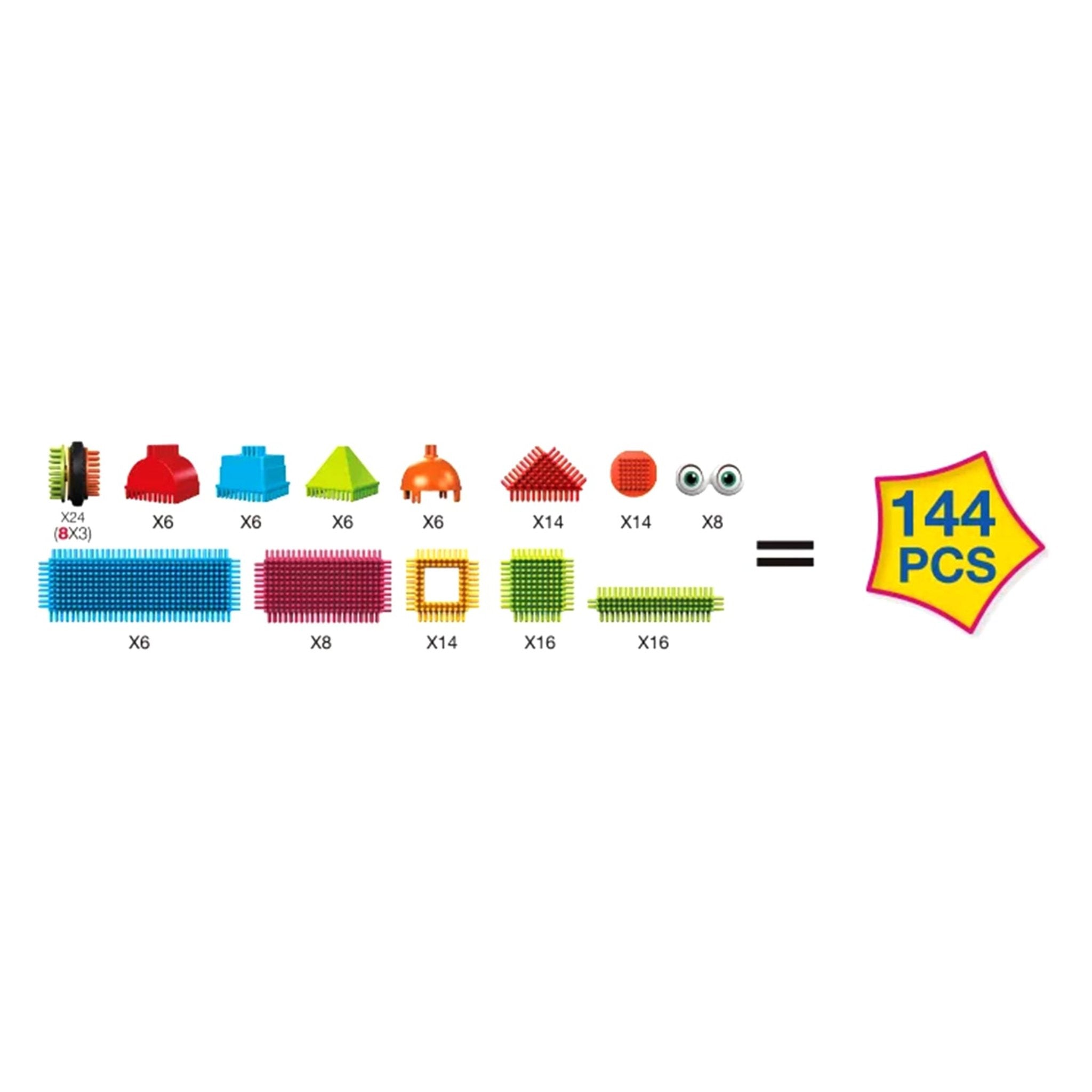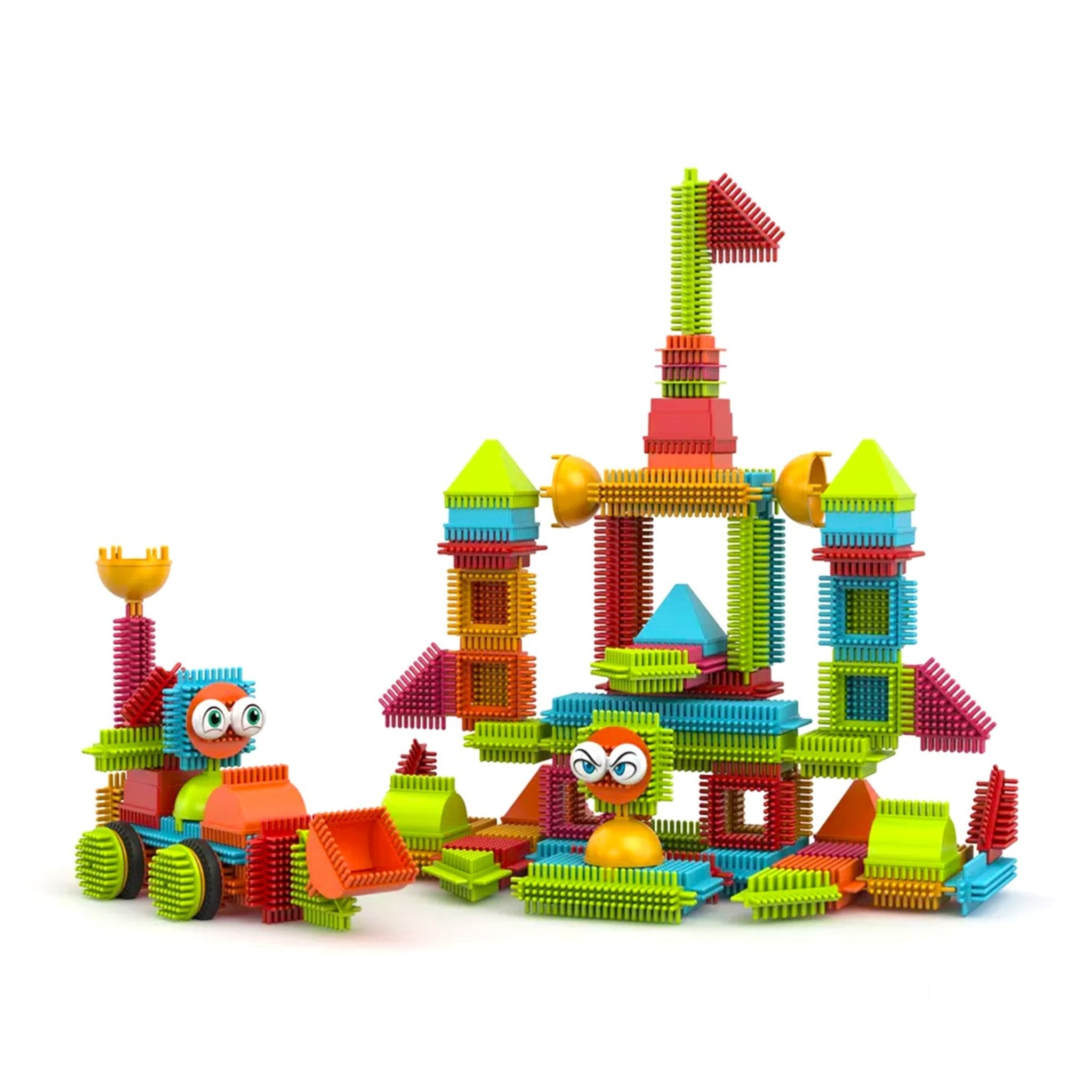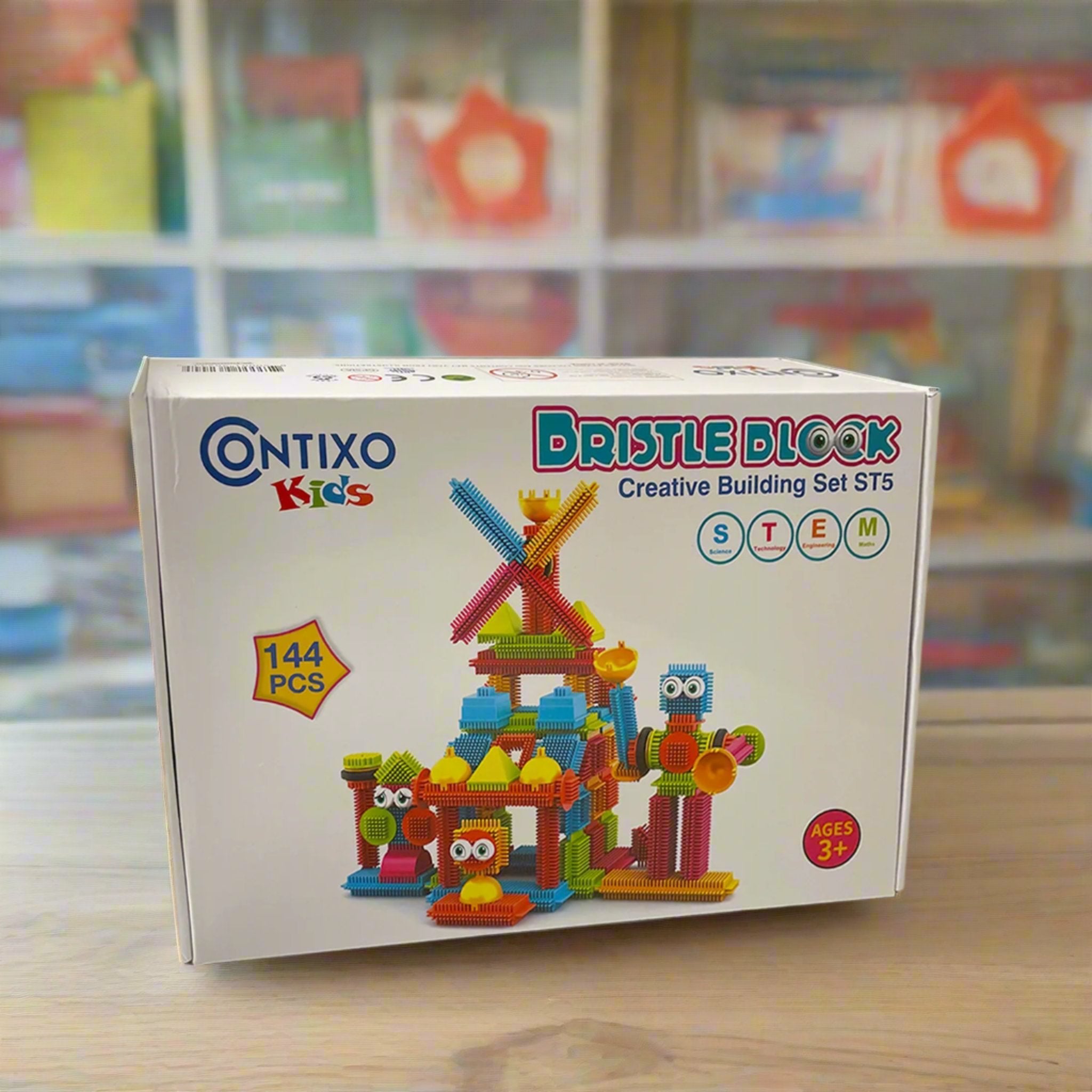 Contixo ST5 144 pcs Bristle Shape 3D Tile STEM Building Block Set
Regular price
$34.99
Sale
Introducing the Contixo ST5 144 pcs Bristle Shape 3D Tile STEM Building Block Set
Unleash Your Child's Creativity!
Get ready to embark on an adventure of endless possibilities with our high-quality and advanced set of 144 Bristle Tiles! Unlike other building blocks, our tiles are not made of pure plastic, ensuring a sturdier and more reliable construction. Refill your existing tile collection or combine them with other brands to expand your model options and push the boundaries of creativity!

Safety is our top priority, and our Bristle 3D Tiles are crafted with toxin-free materials and a soft-edge design. Parents can rest easy knowing their kids are playing with safe STEM toys suitable for multiple age groups and different learning needs. For children under 3 years old, supervision is recommended to avoid any choking hazards, and parents are encouraged to actively participate in building shapes and structures together.

Say goodbye to frustration and hello to seamless building fun! Our ST5 Educational Blocks offer easy connectivity and simple disconnection, maximizing the joy of creation and allowing kids to build even more intricate and imaginative designs. While they're having a blast, they'll also be improving essential skills such as hand-to-eye coordination, color recognition, counting, sorting, attention to detail, and focus - all while fostering an early interest in science, technology, engineering, and math.

Learning has never been so enjoyable! Our attractive transparent rainbow Bristle Shape 3D Tiles are not just toys; they're educational tools designed to ignite your child's creativity, deepen their understanding of colors and geometrical shapes, and develop essential motor skills and creative thinking. Perfect for enhancing special reasoning, exploring architecture, and delving into the realms of STEM and STEAM.

Looking for the ultimate boredom buster and memory maker? Look no further! Keep these BRISTLE SHAPE 3D tiles in your special cabinet for boredom emergencies. The moment your little one exclaims, "I'm bored," whip out these engaging STEM activities and watch as they get lost in a world of imagination and learning for hours on end. For an extra dose of fun, we highly recommend parent-to-kid bonding play on weekends - it's the perfect gift for your loved ones during holidays and beyond.

Let brilliance shine with our Bristle Shape 3D Building Blocks! Unlike traditional building toys that easily fall apart, our Contixo ST5 Bristle Tiles are constructed with durable materials, ensuring that every masterpiece stands strong. Witness the joy in your loved one's eyes as they proudly exclaim, "I made it!" upon completing their construction models. It's not just about creating structures; it's about nurturing creativity, stimulating imagination, and building self-confidence.
Get ready to elevate playtime to a whole new level with the Contixo ST5 144 pcs Bristle Shape 3D Tile STEM Building Block Set. Unleash your child's creativity and watch them thrive in a world of limitless exploration and fun!
Building Blocks, Building Skills!
These Bristle Tiles are more than just toys; they are skill-building tools! My kids are learning important concepts like counting, sorting, and color recognition, all while having a blast.
Brace Yourself for Fun
These Bristle Tiles never fail to put a smile on our faces. Their engaging nature is contagious!
Bristle Tiles Wonderland
Welcome to a wonderland of Bristle Tiles! Contixo ST5 has elevated playtime to new heights of excitement.
Building Bonds, One Tile at a Time!
With each tile they connect, my kids are building more than just structures – they're building bonds that last a lifetime.
Building Creativity
I bought these tiles for my three year old grandson. I have never seen him so excited. He immediately opened the box, took out all the tiles, and began to make the digging cart. I was surprised. Every time he came, he would go directly to the place where I put the tiles and sit on the floor. He was busy for several hours. I like the imagination that ceramic tiles bring out my grandson. The tiles are very strong. They fit together perfectly. I highly recommend this product.