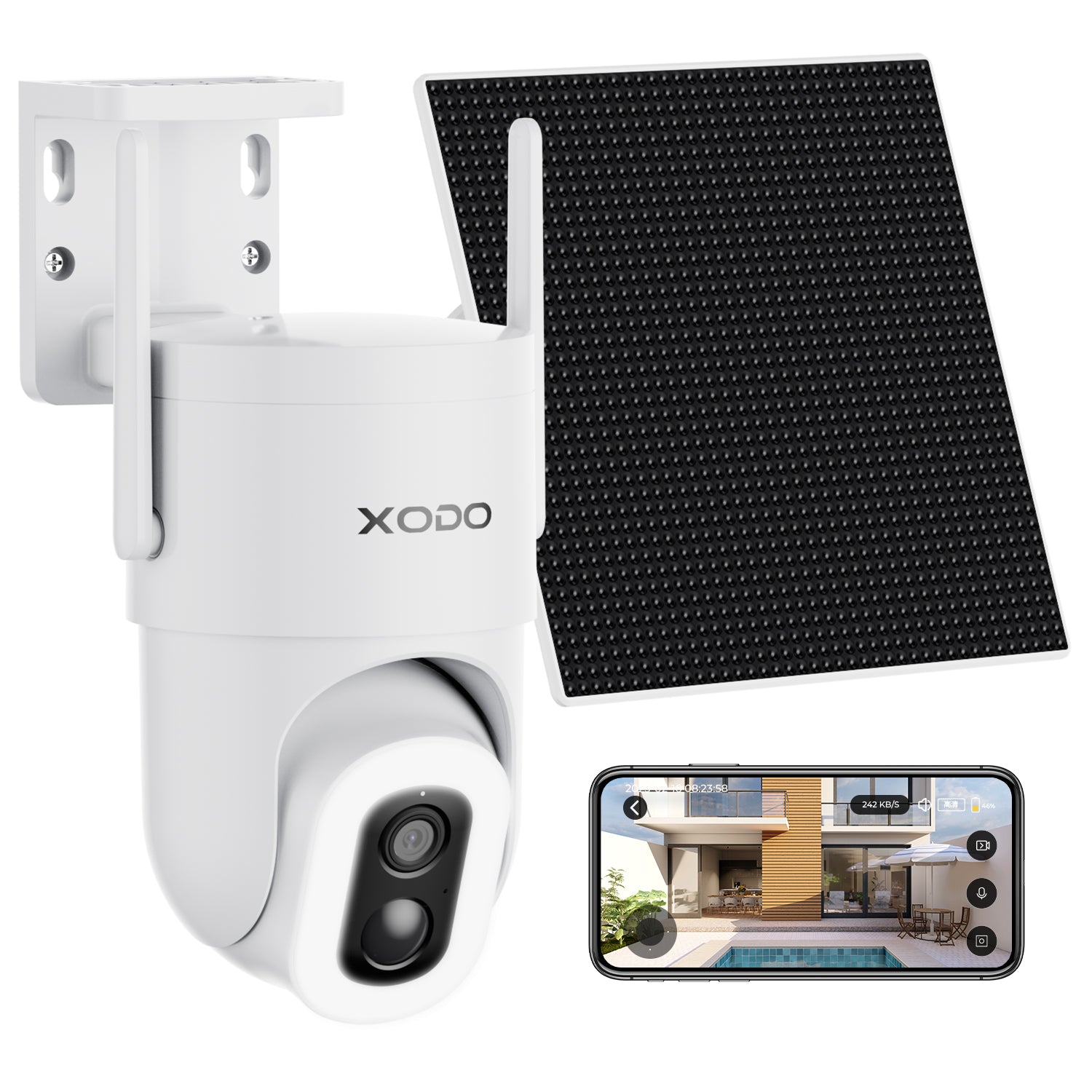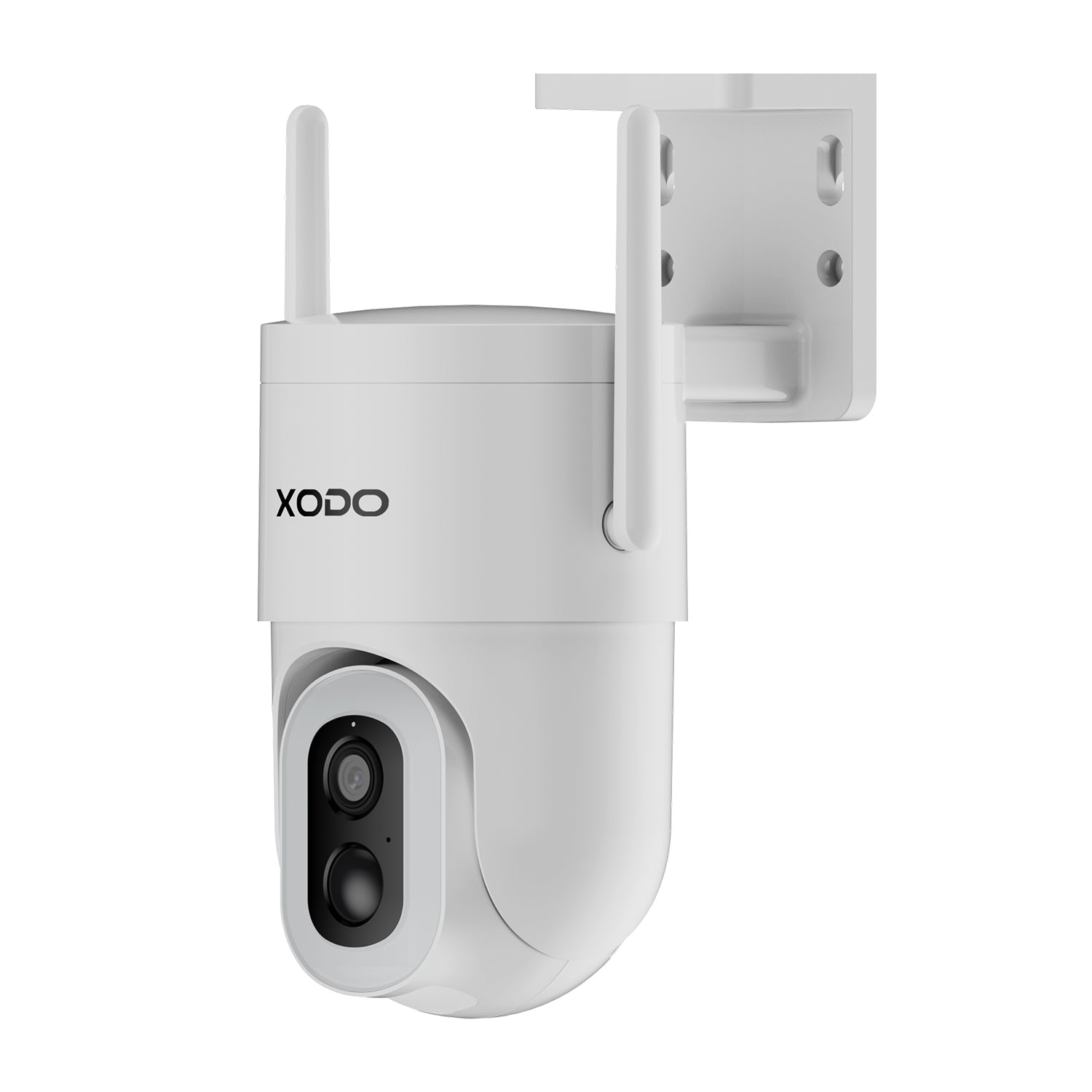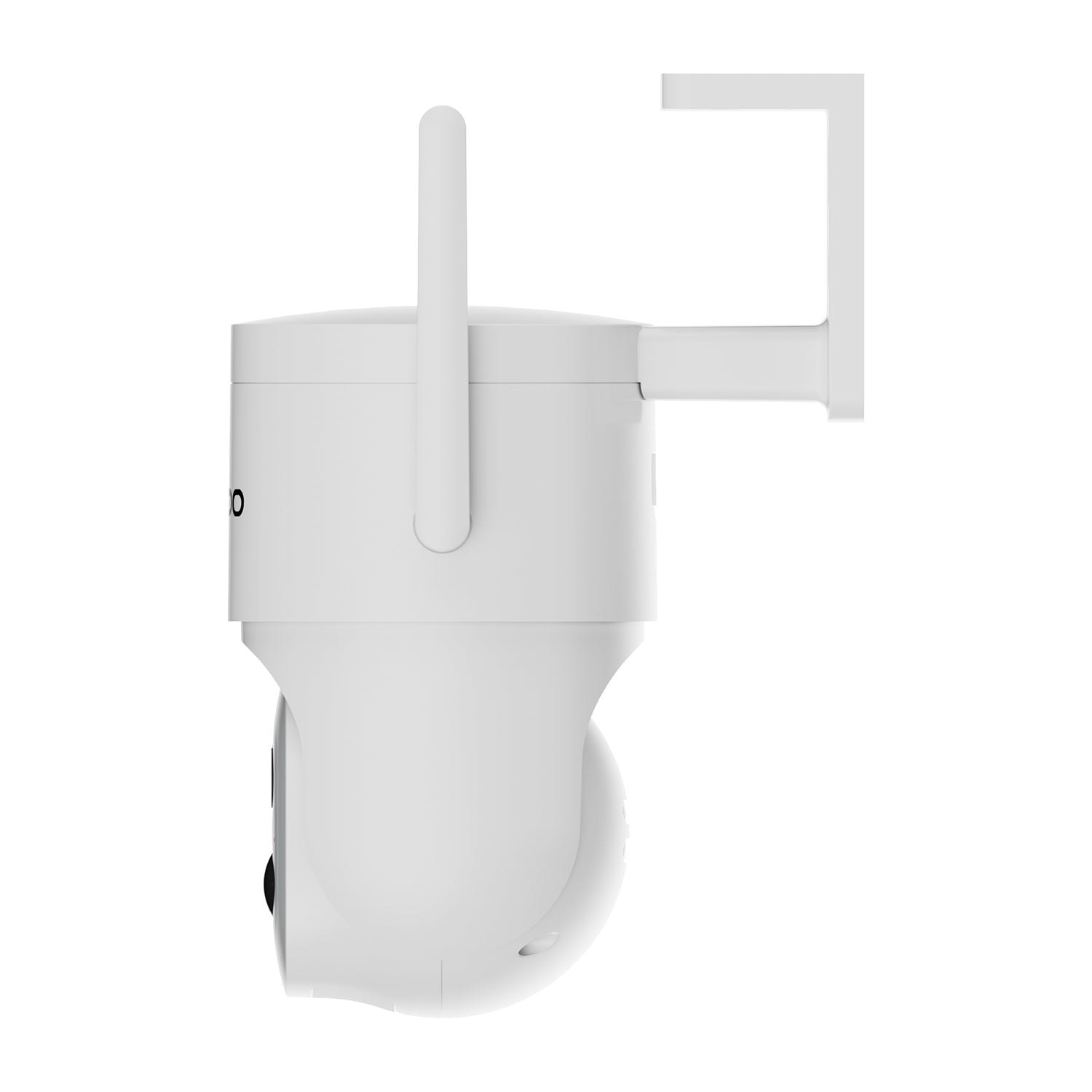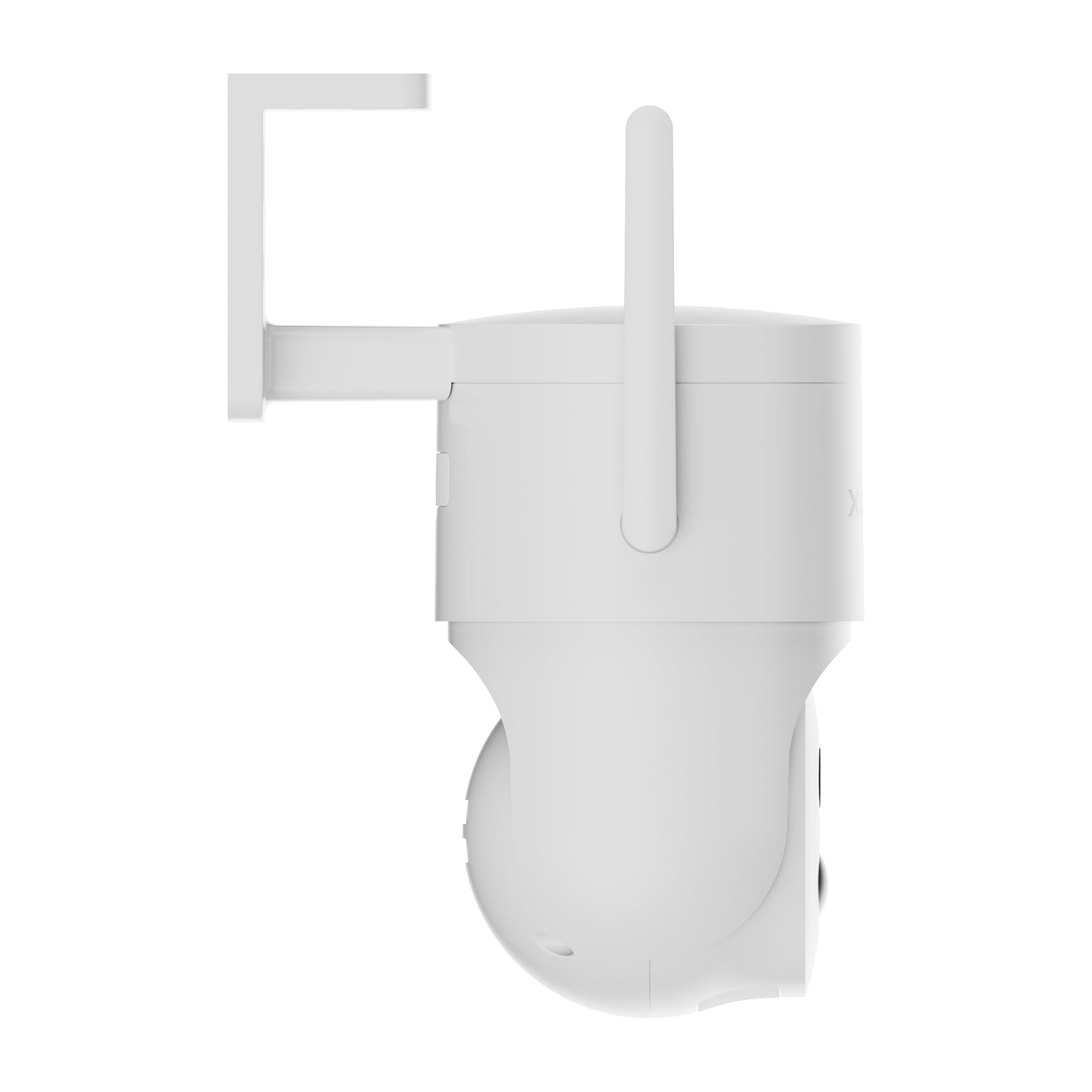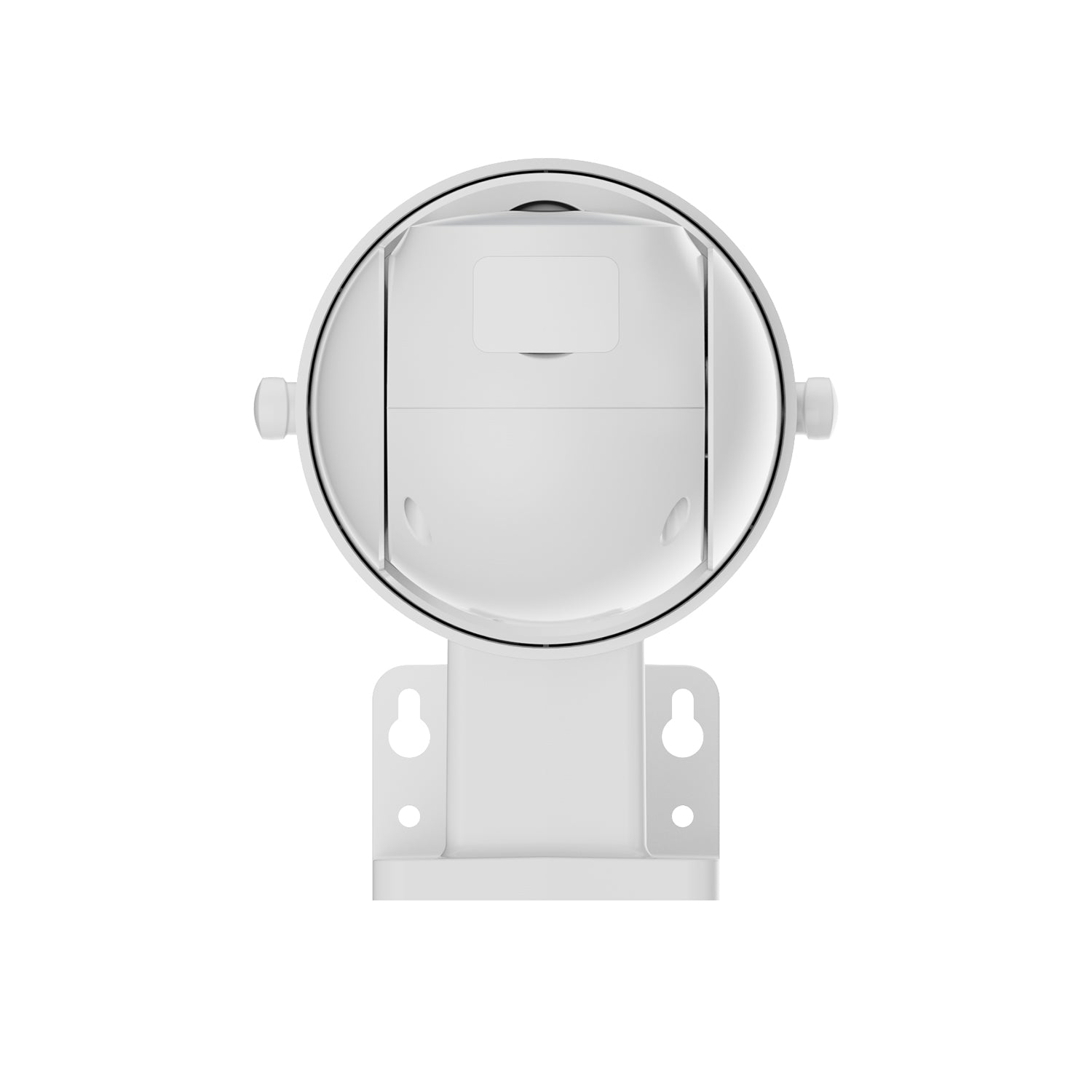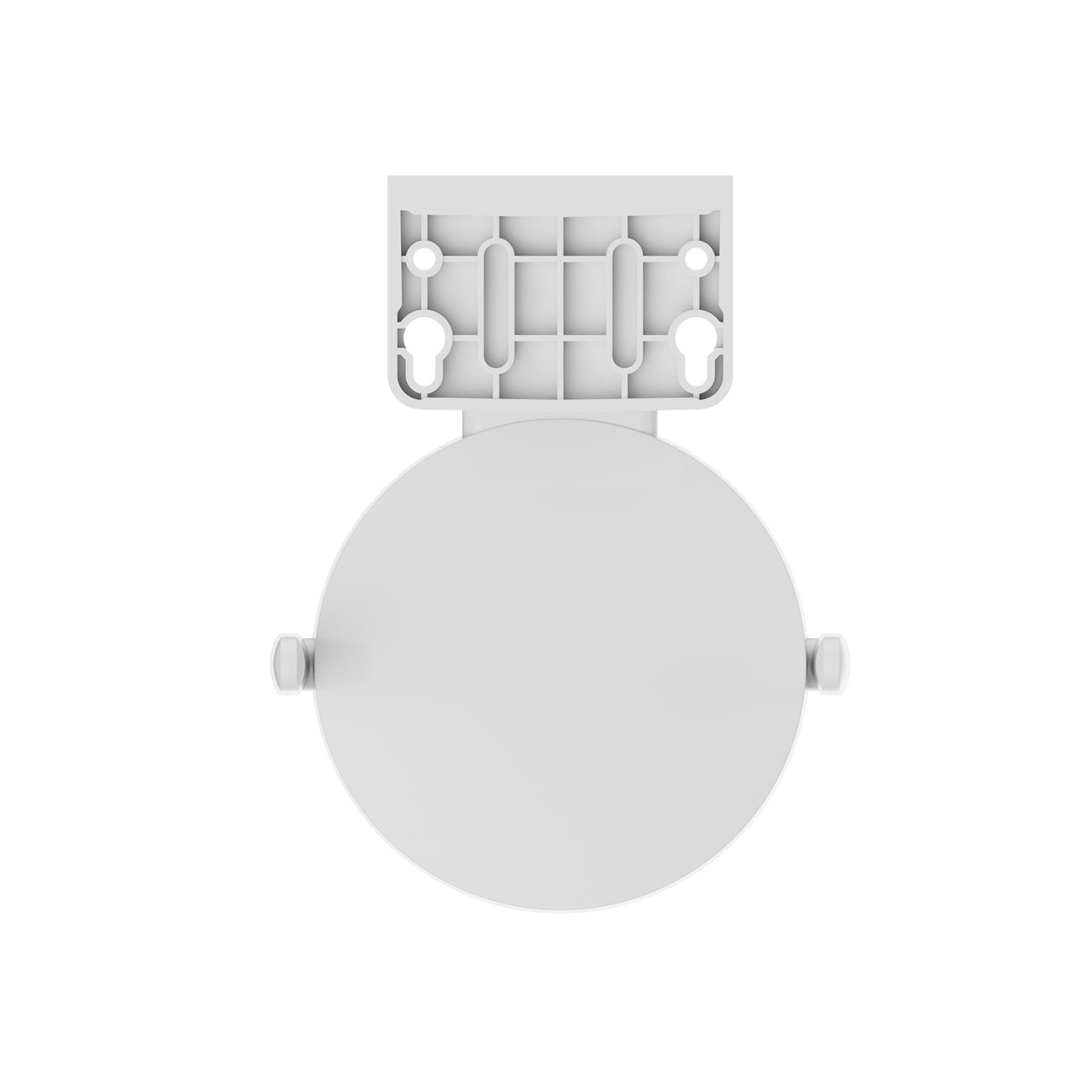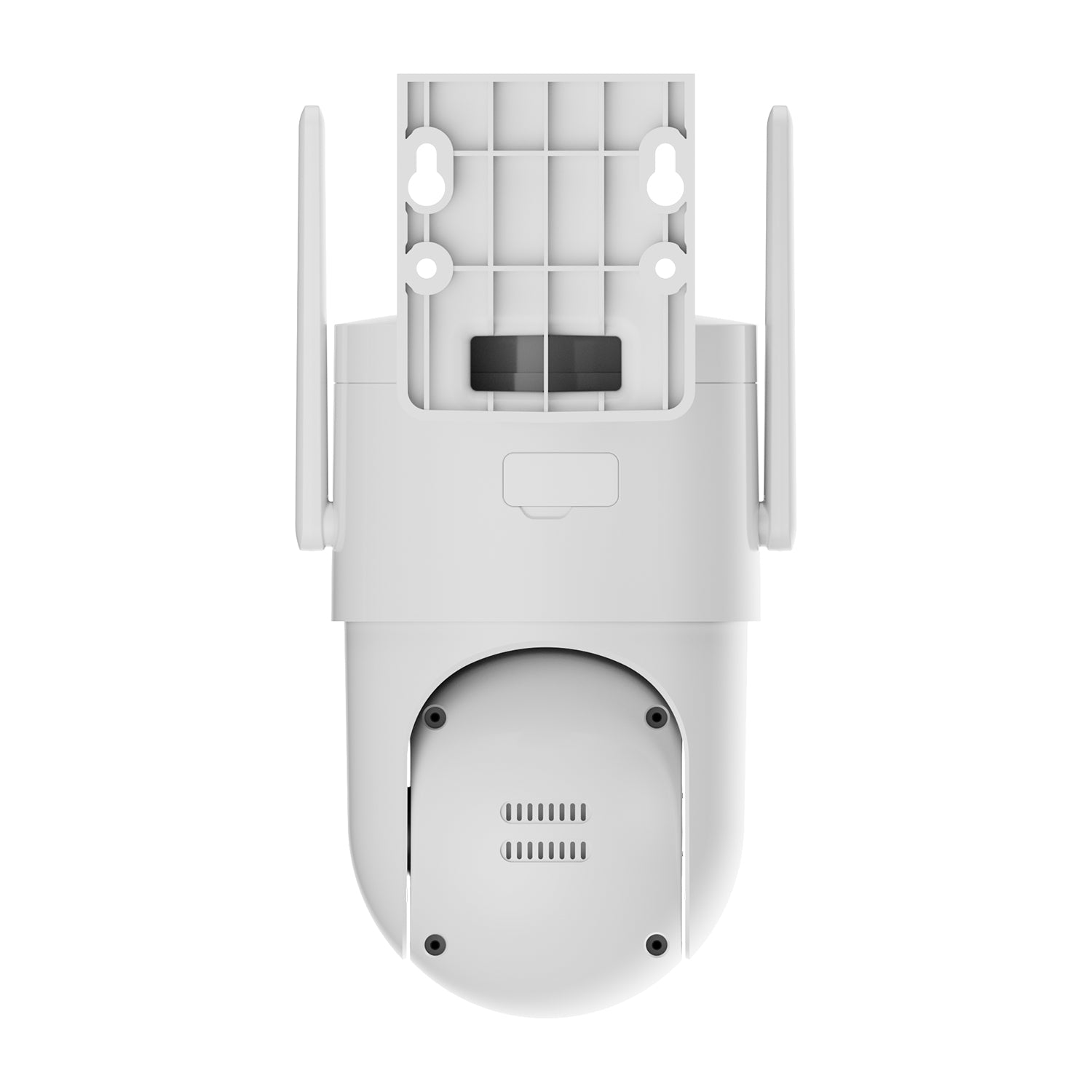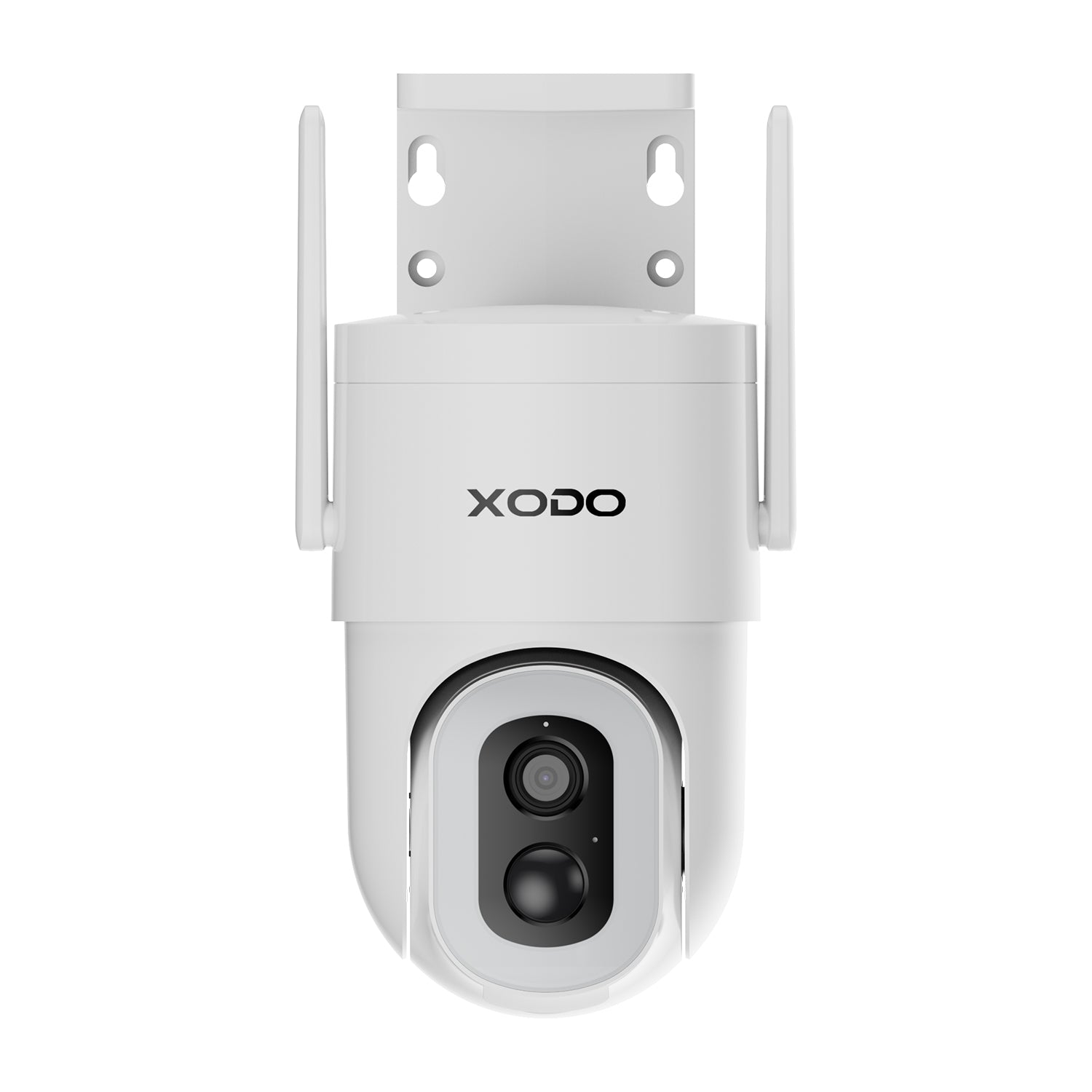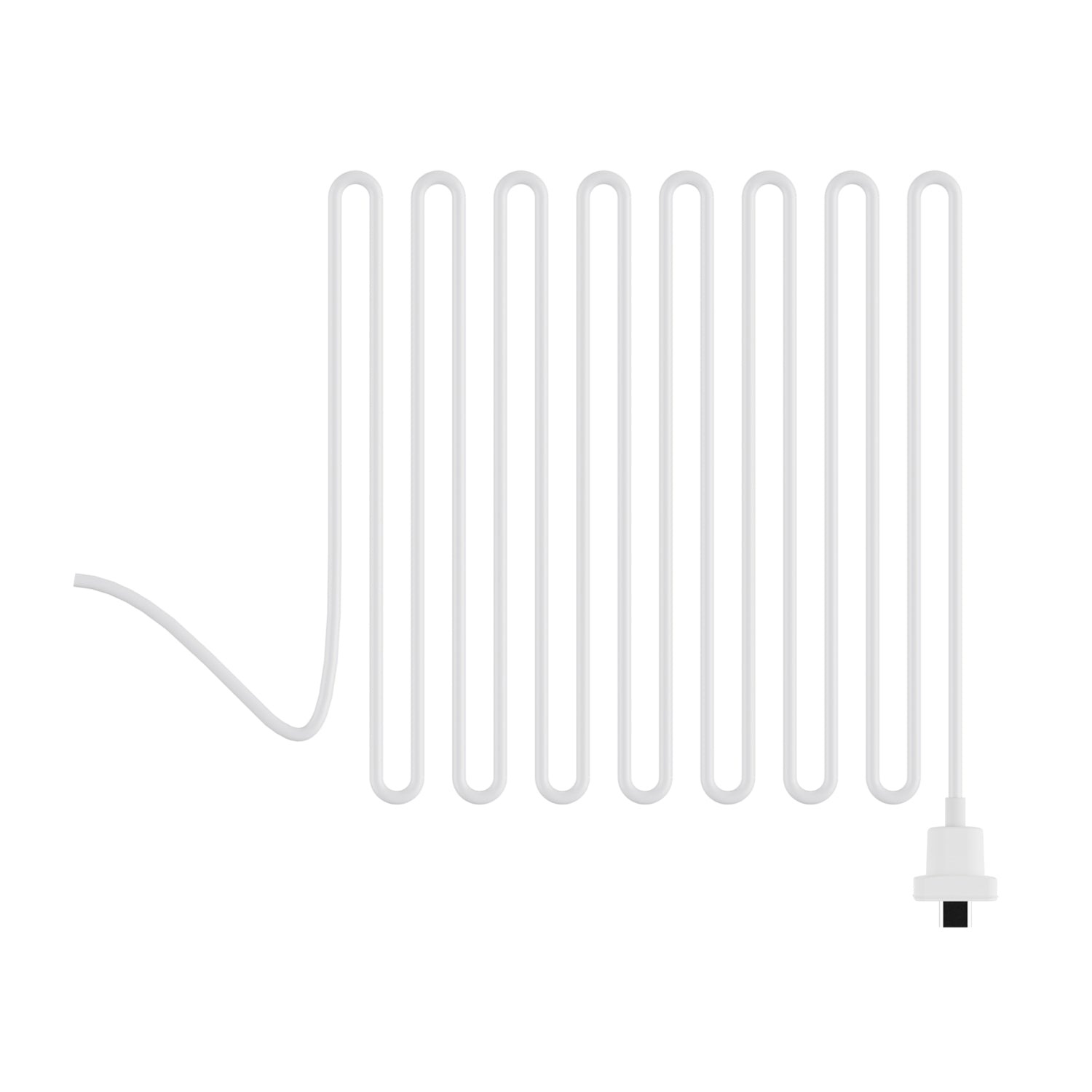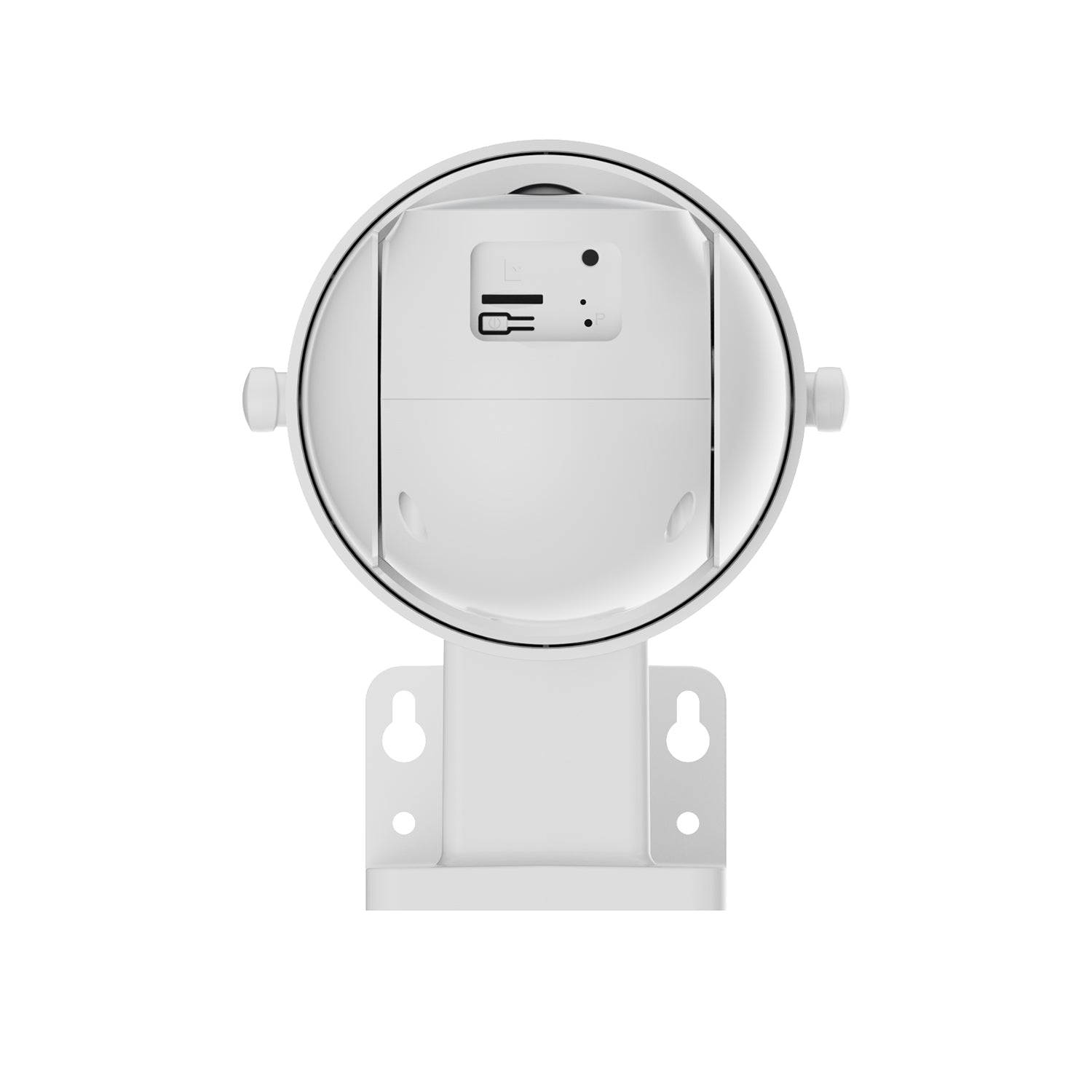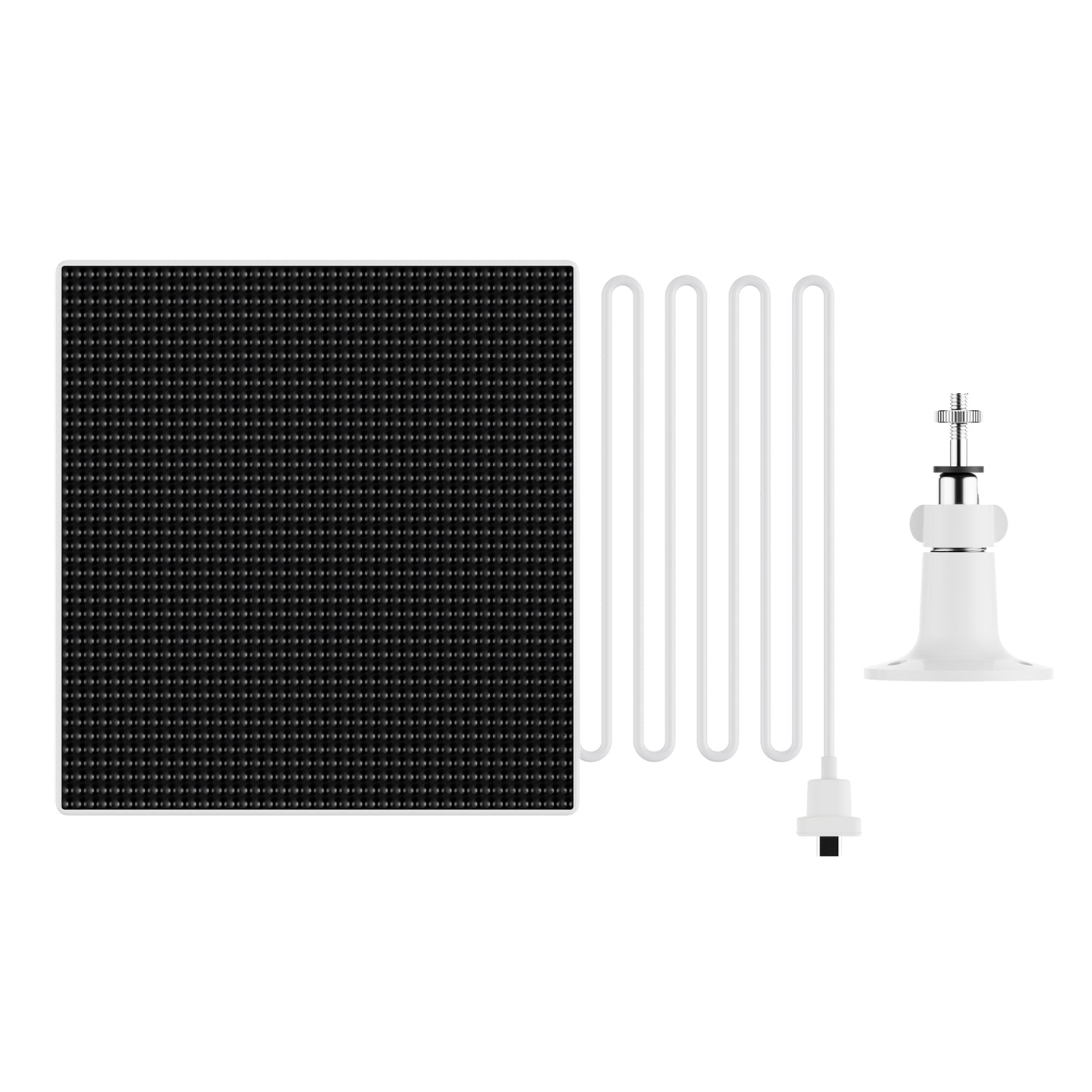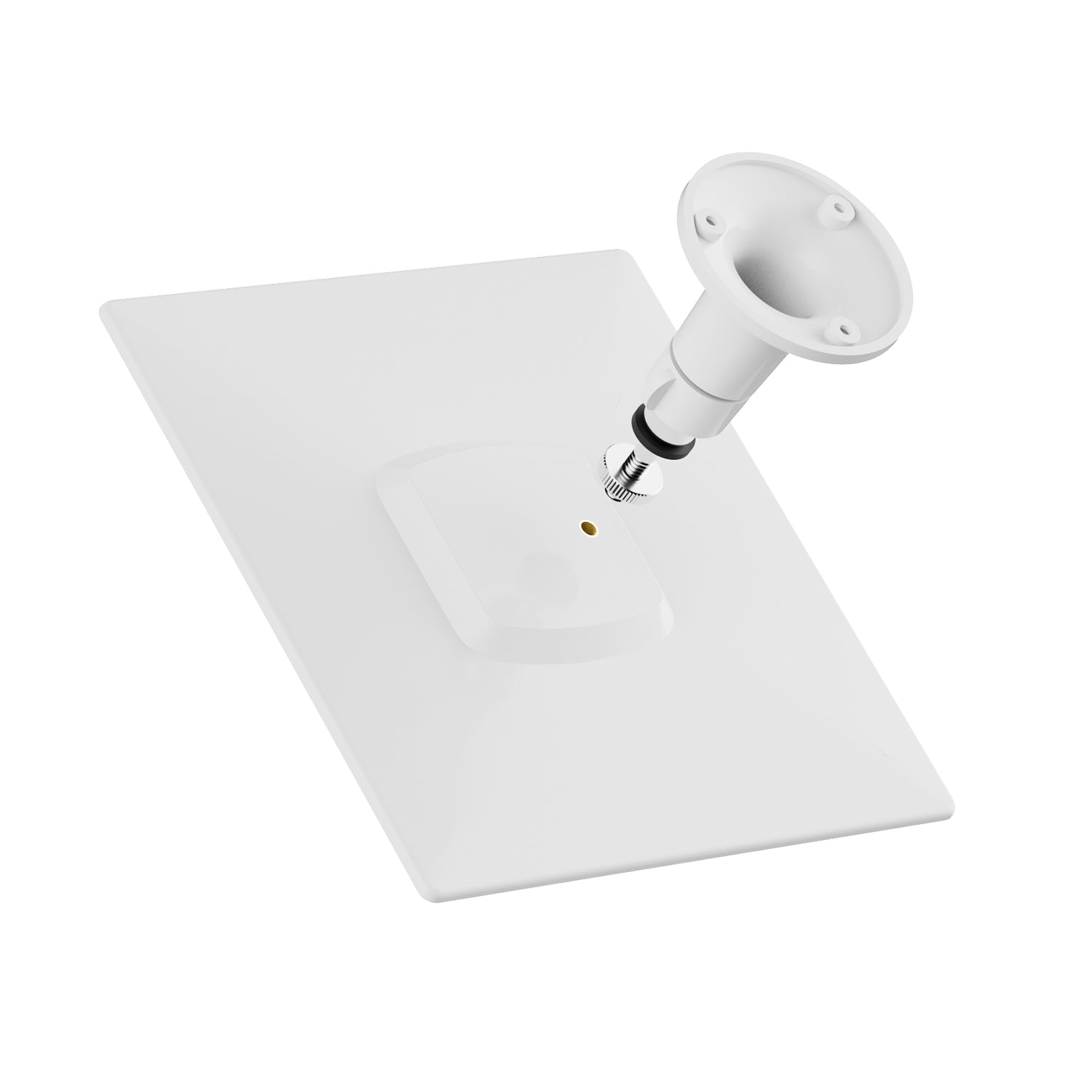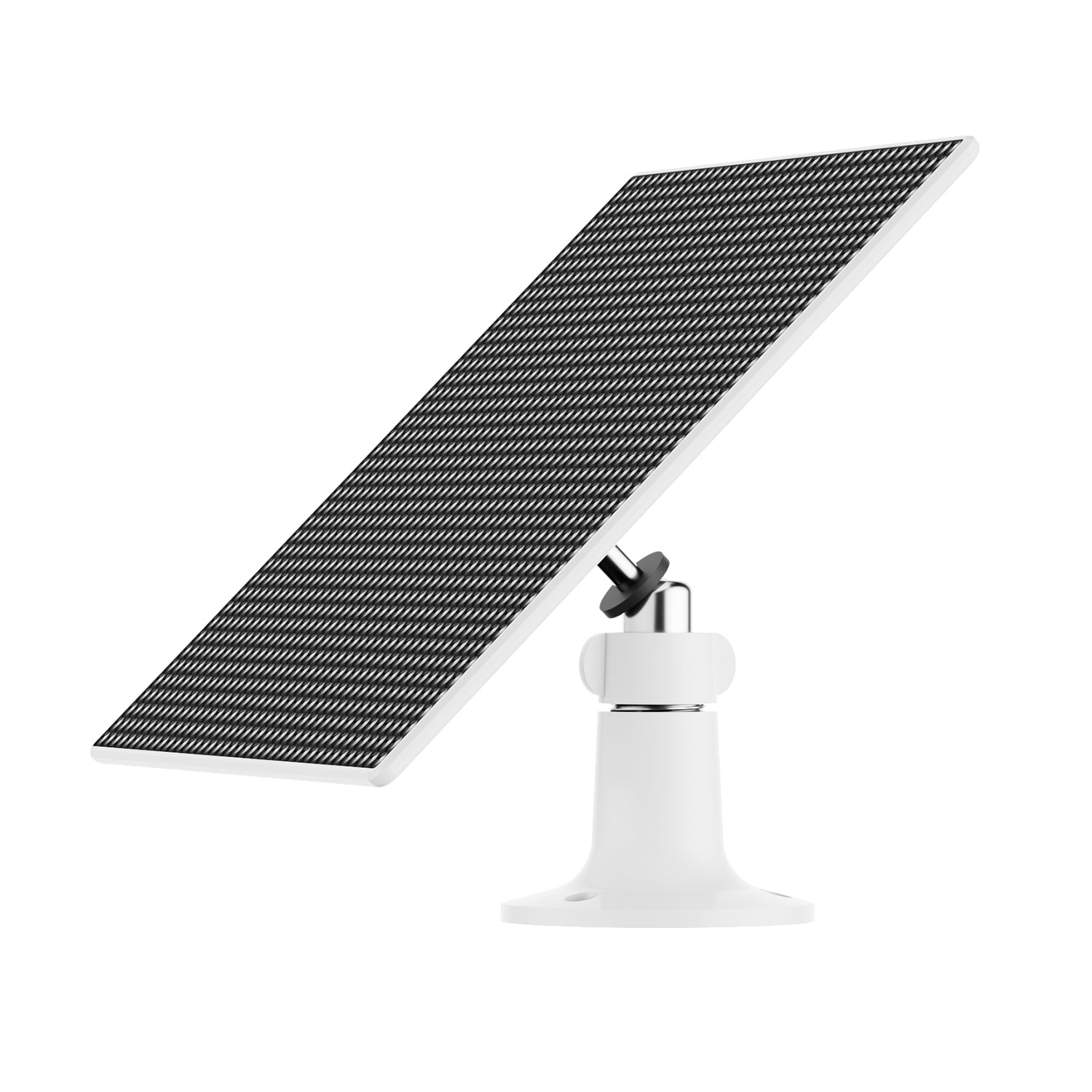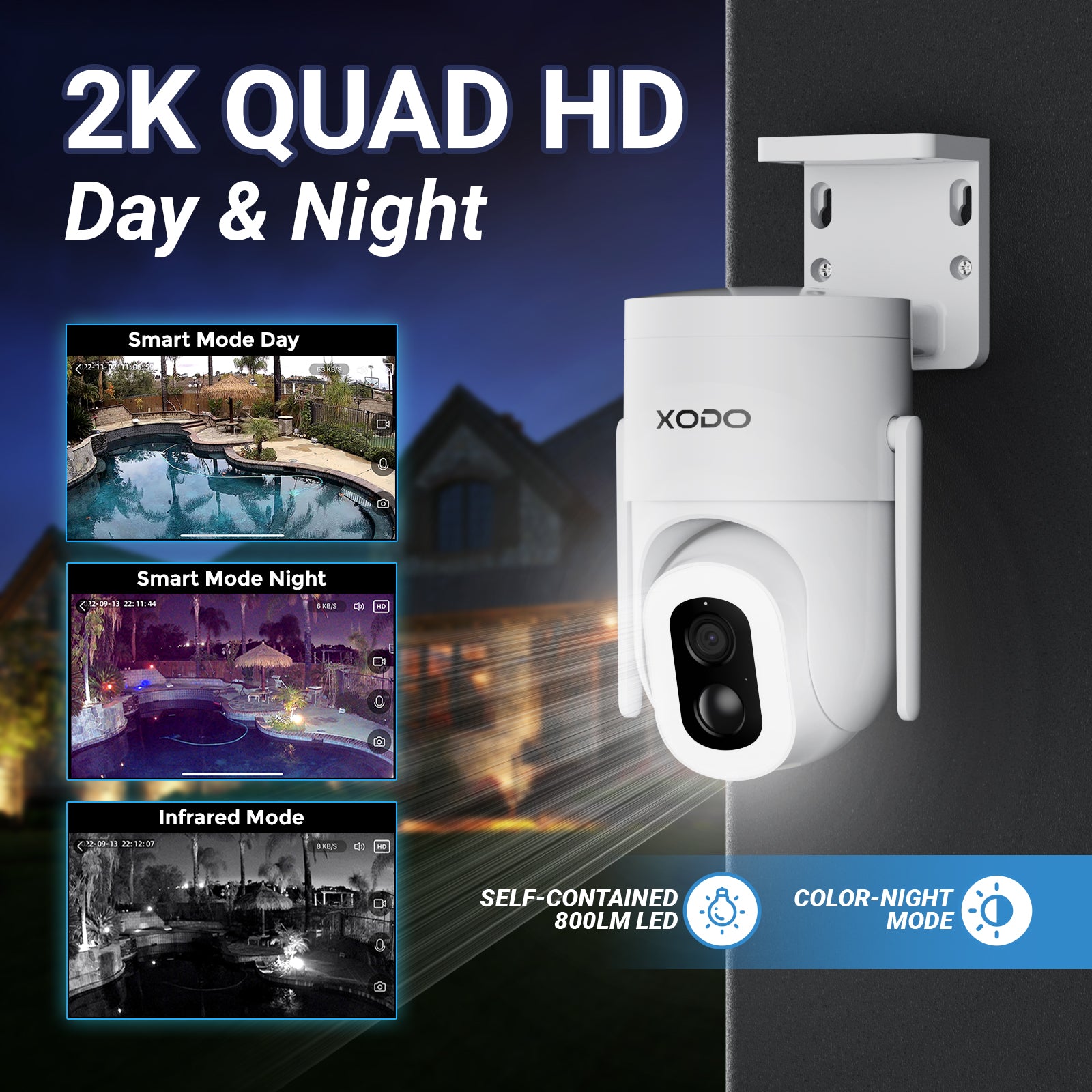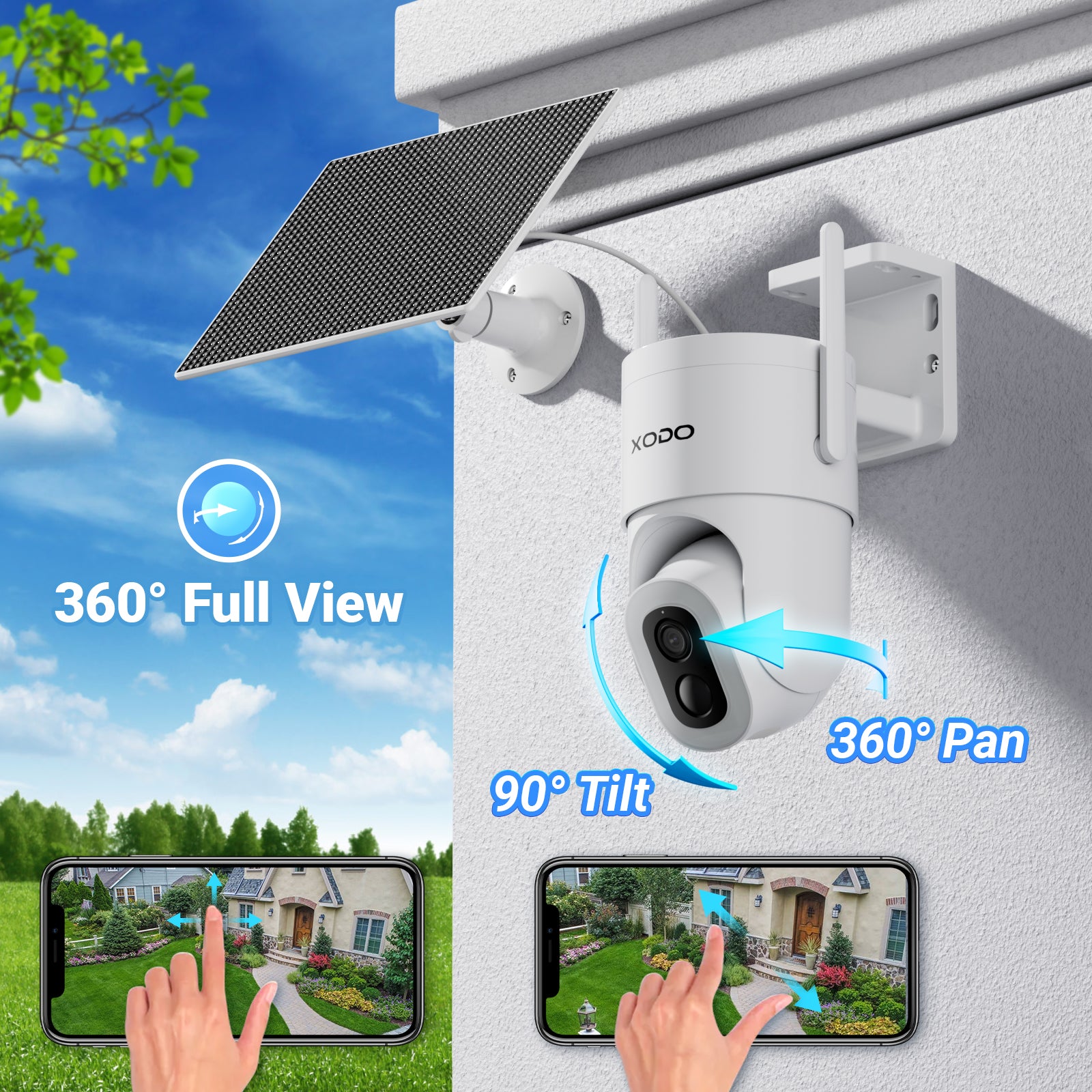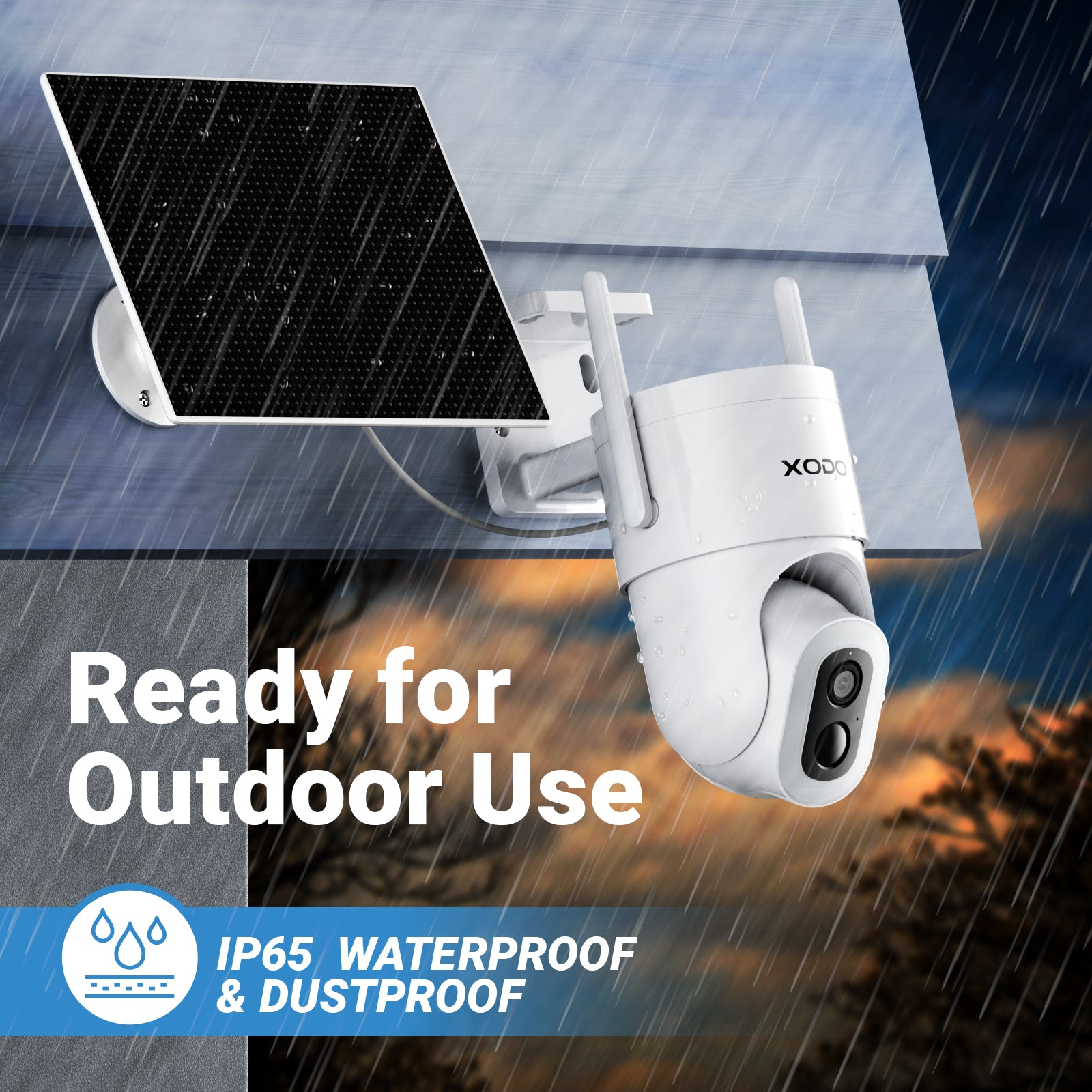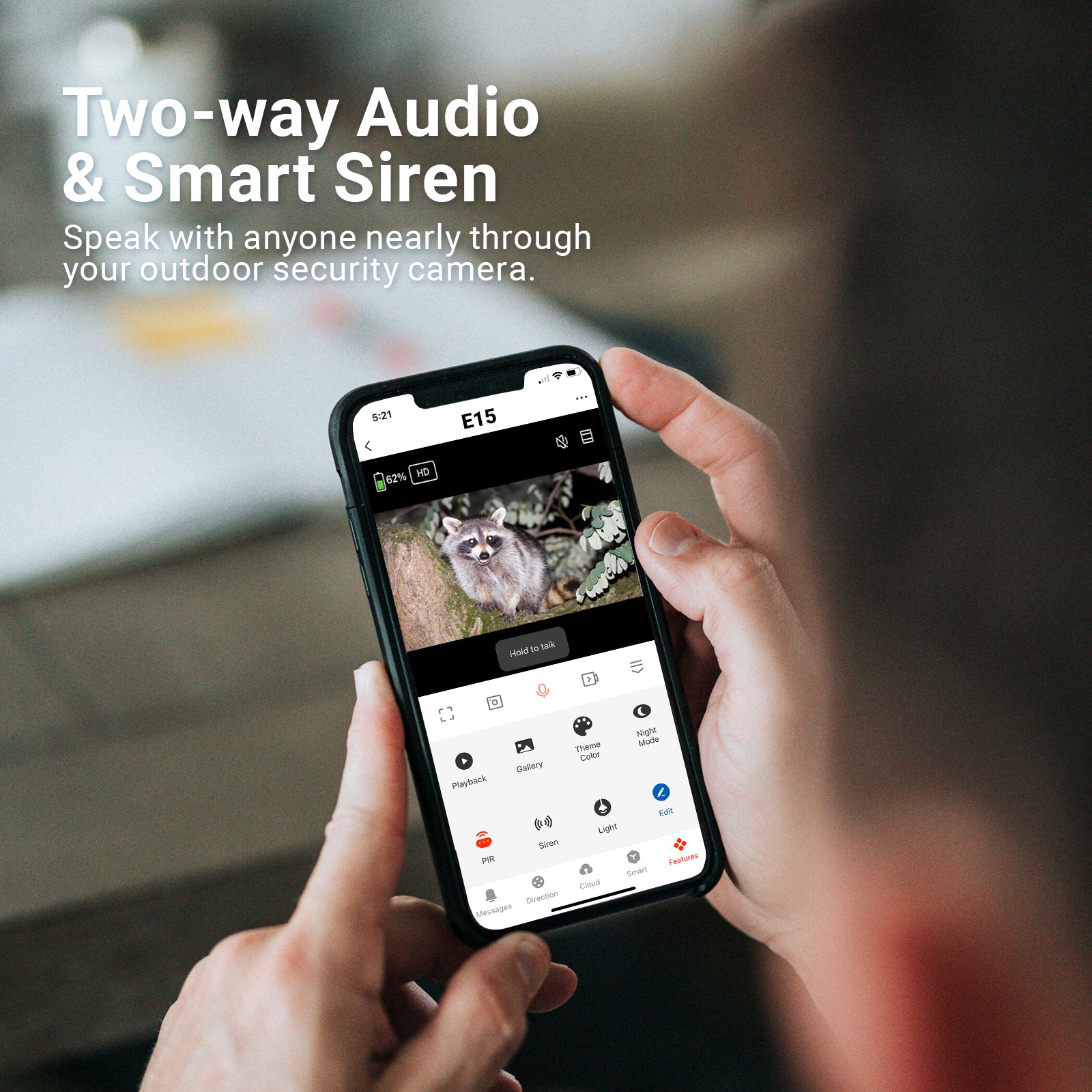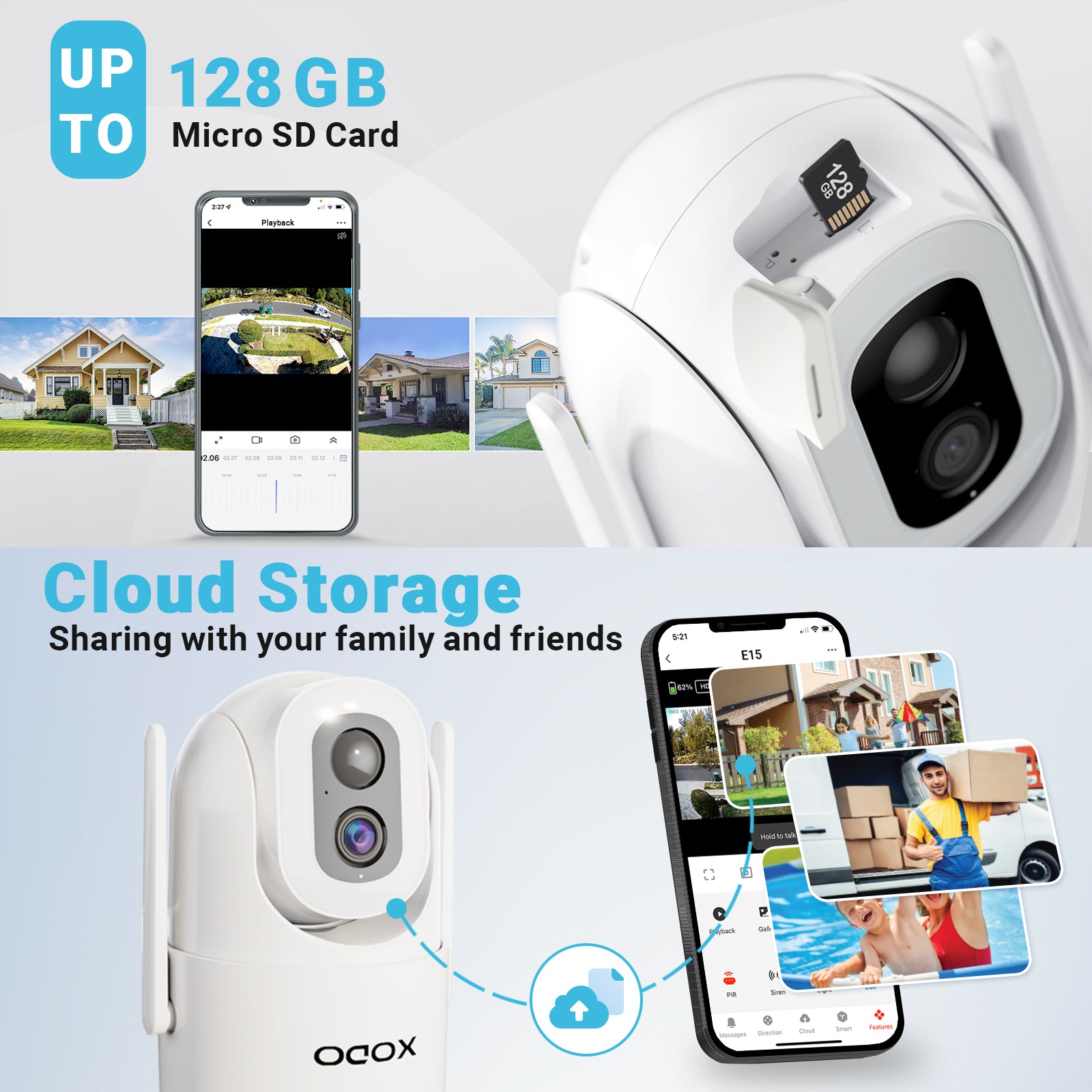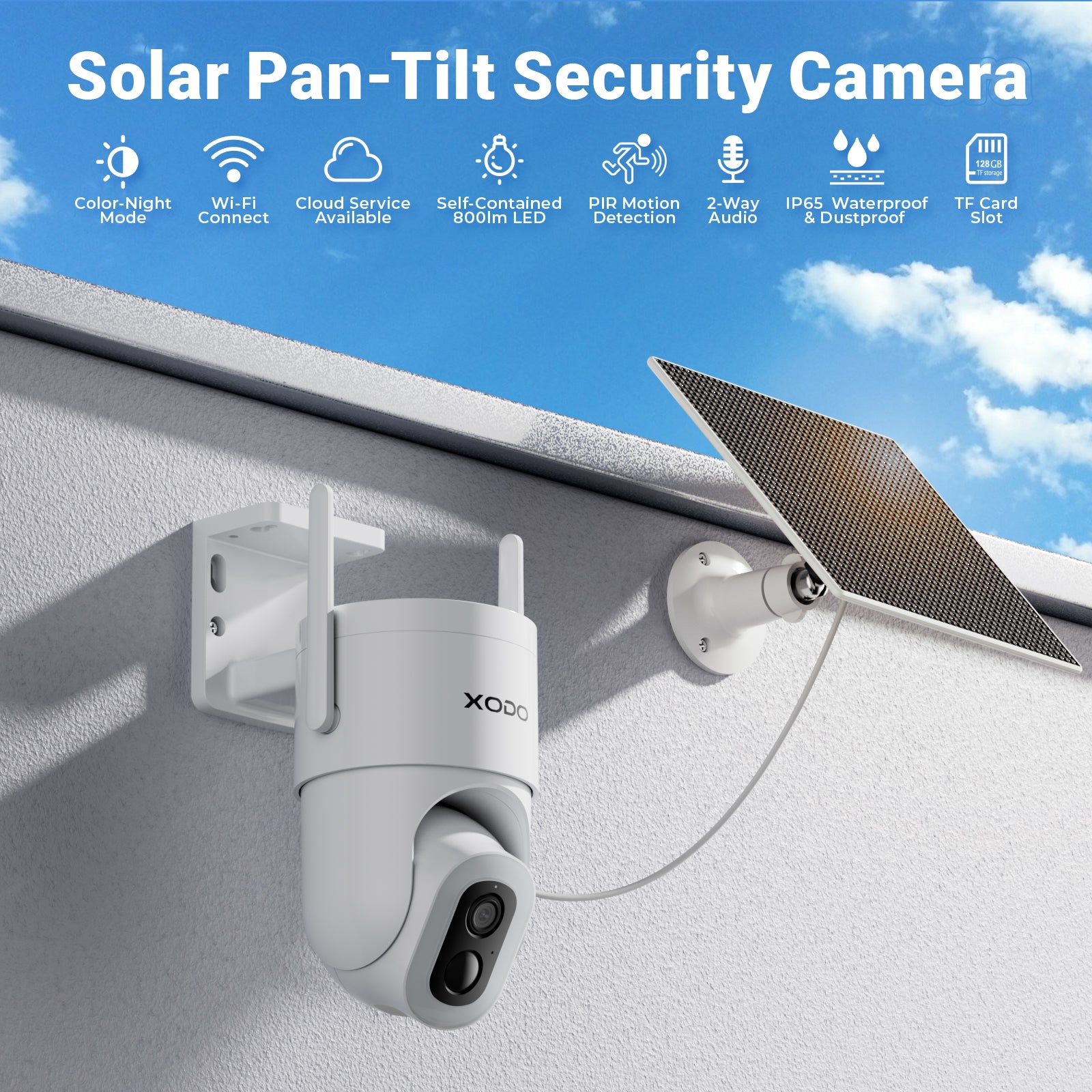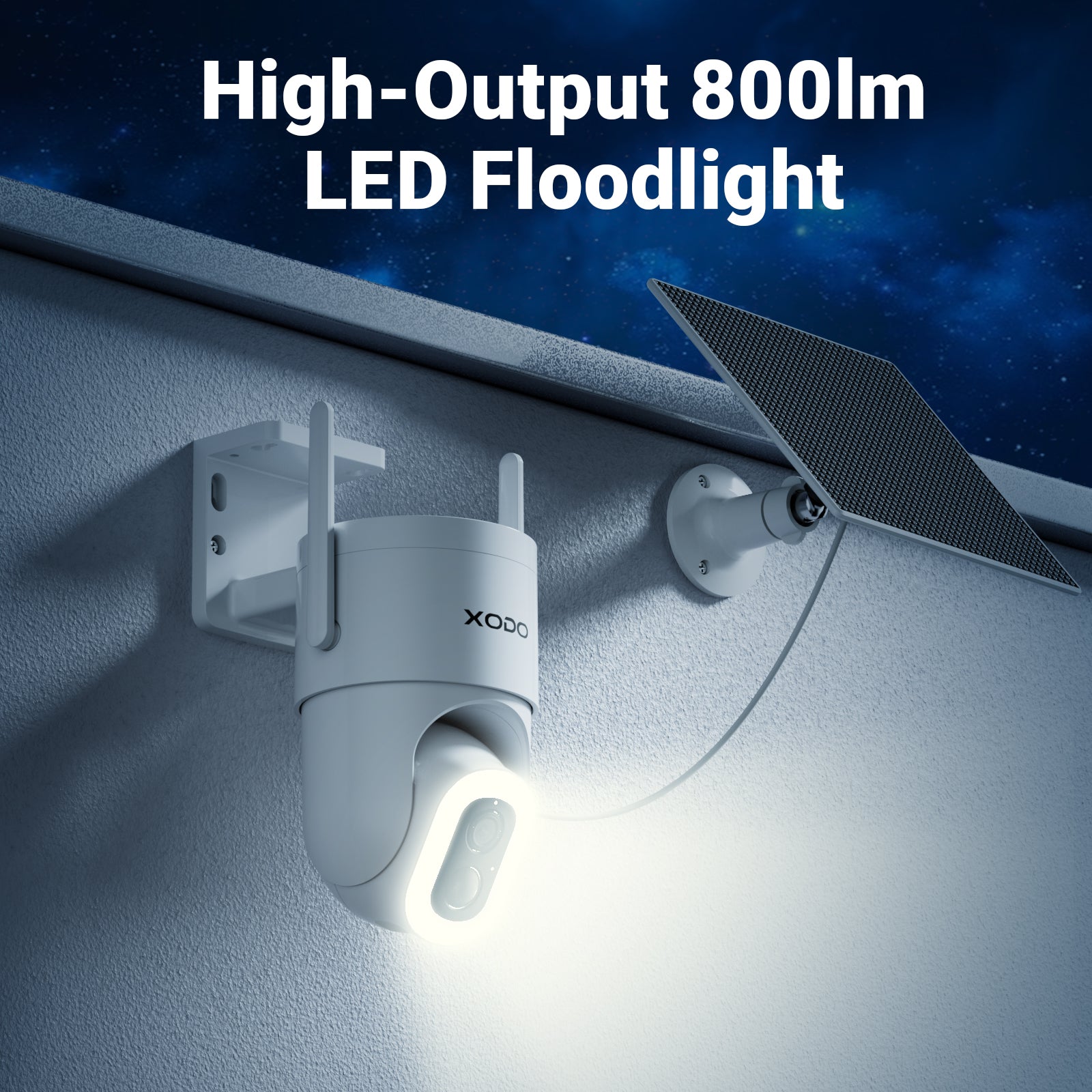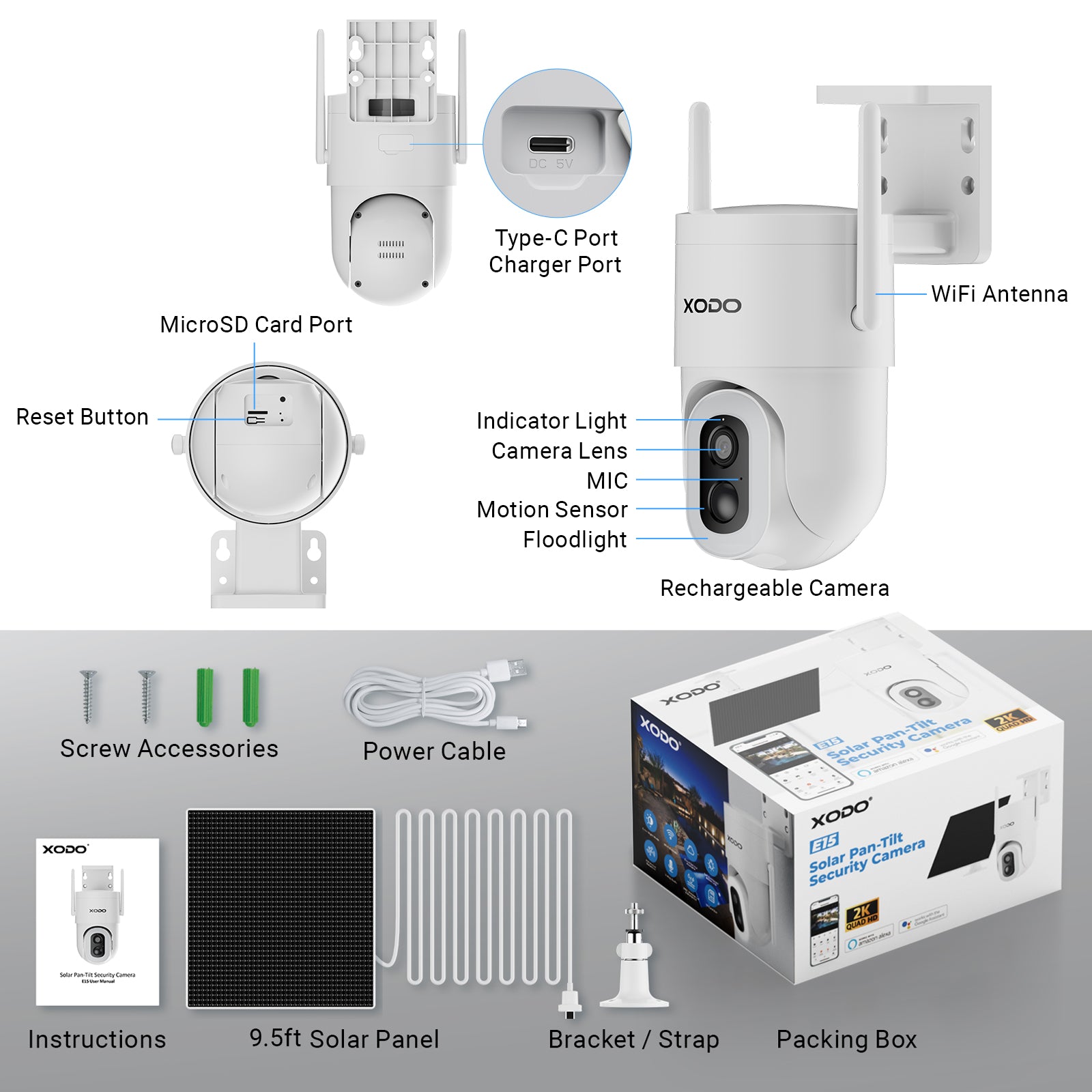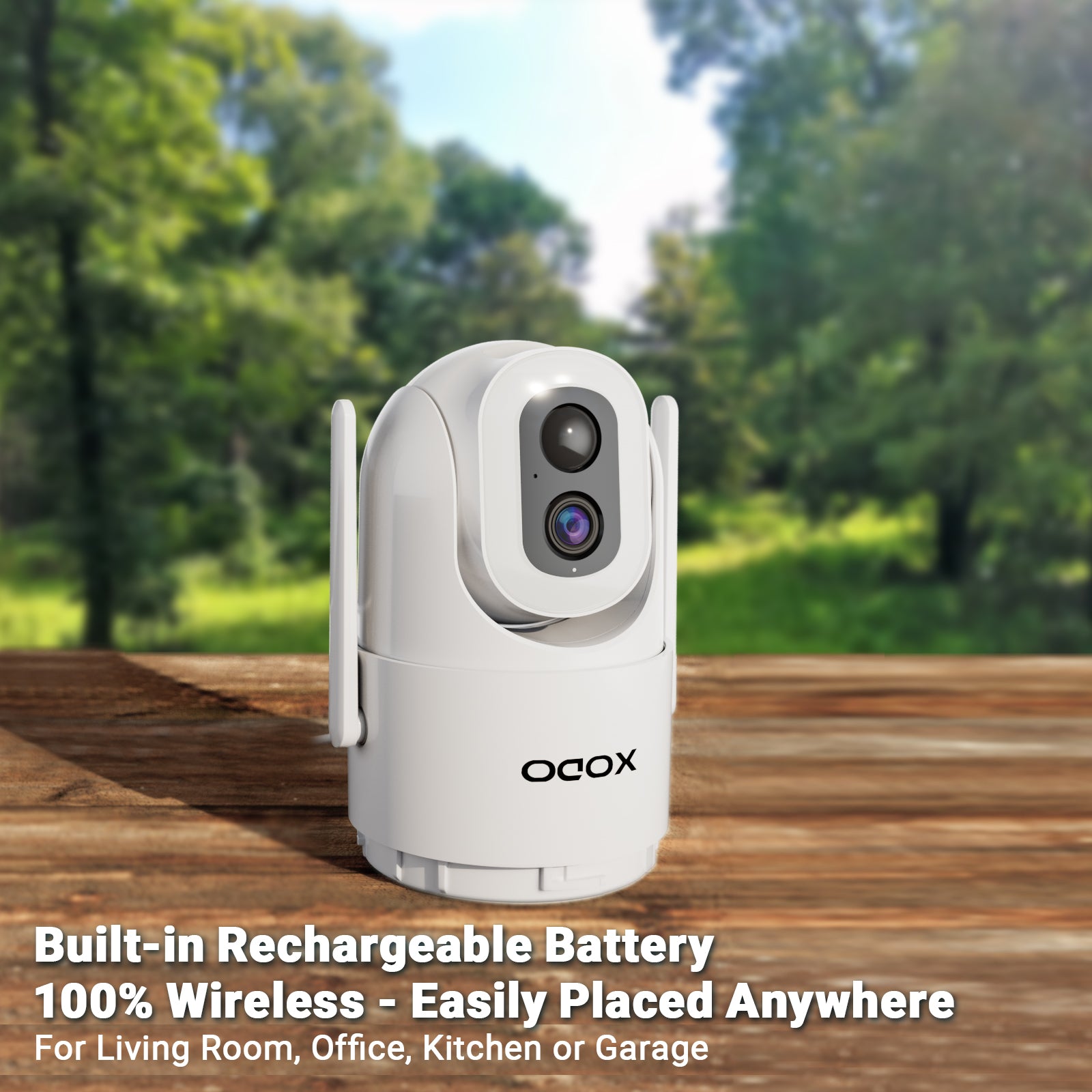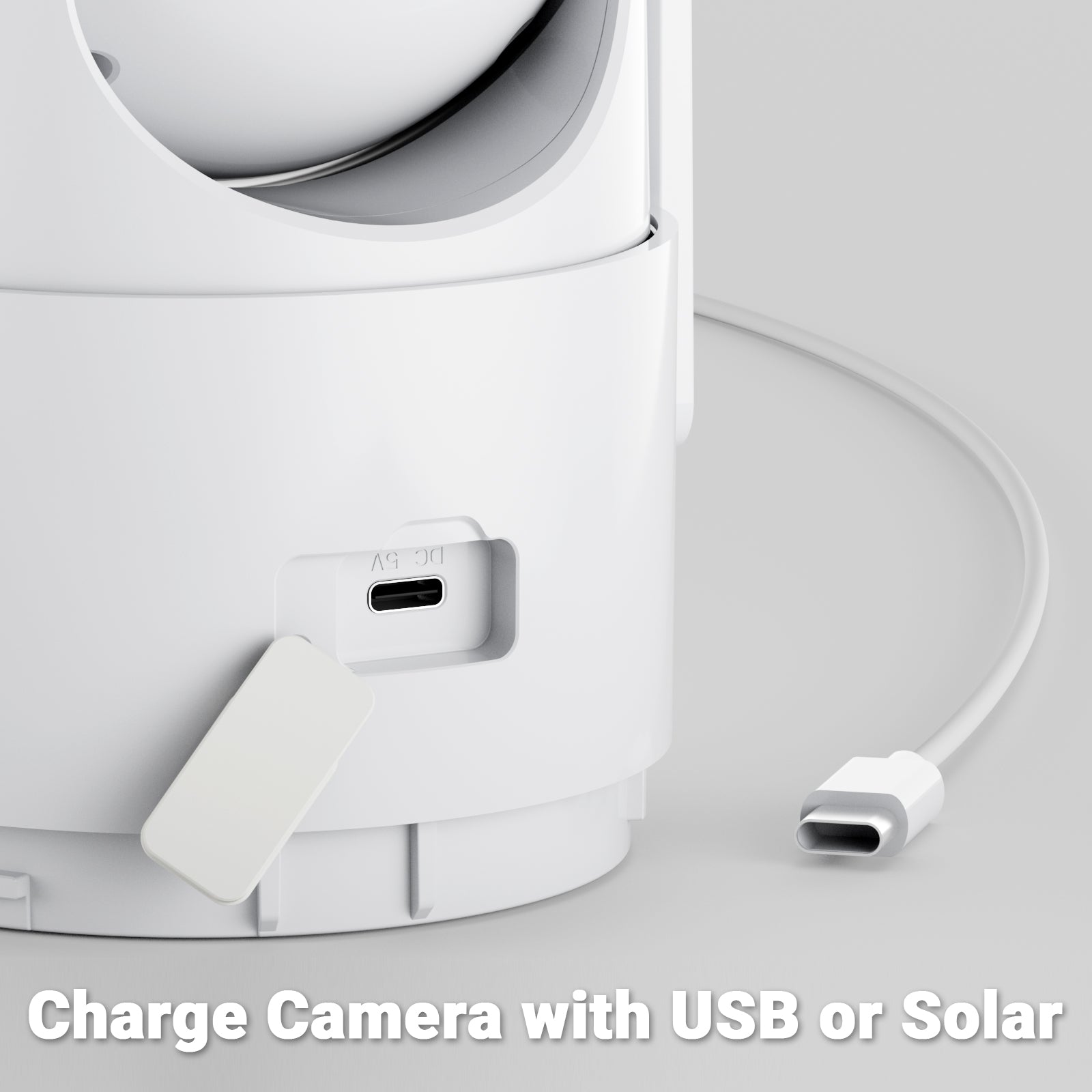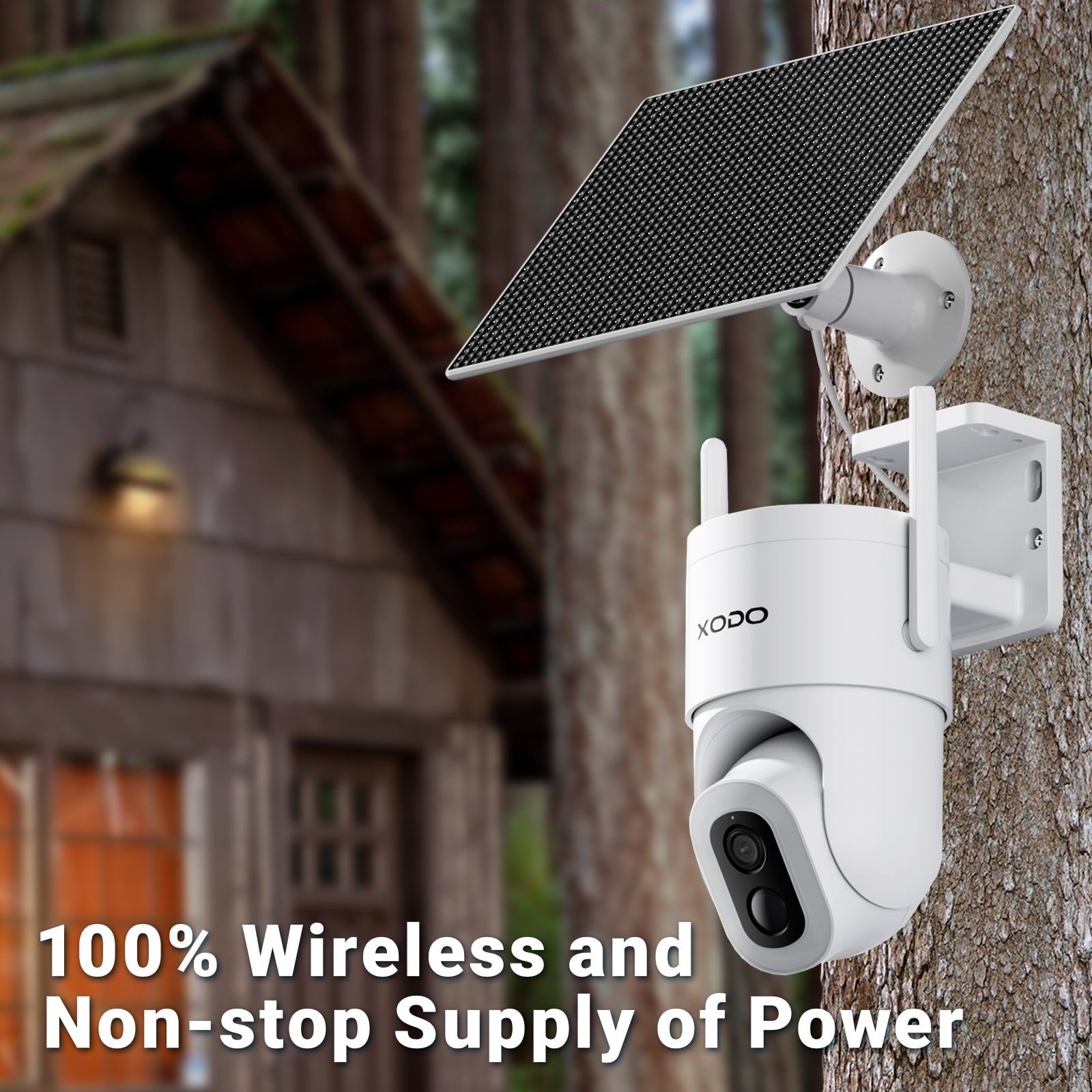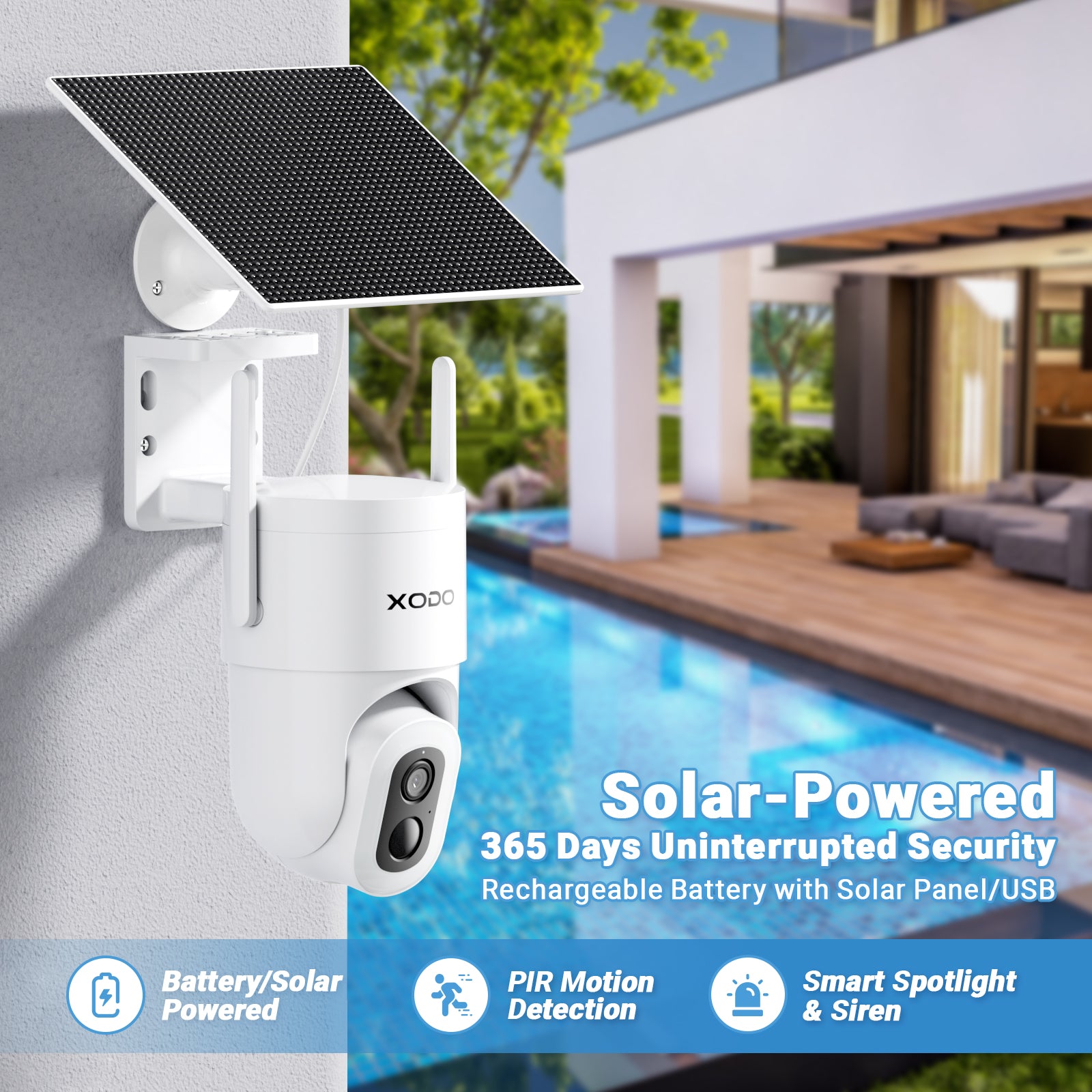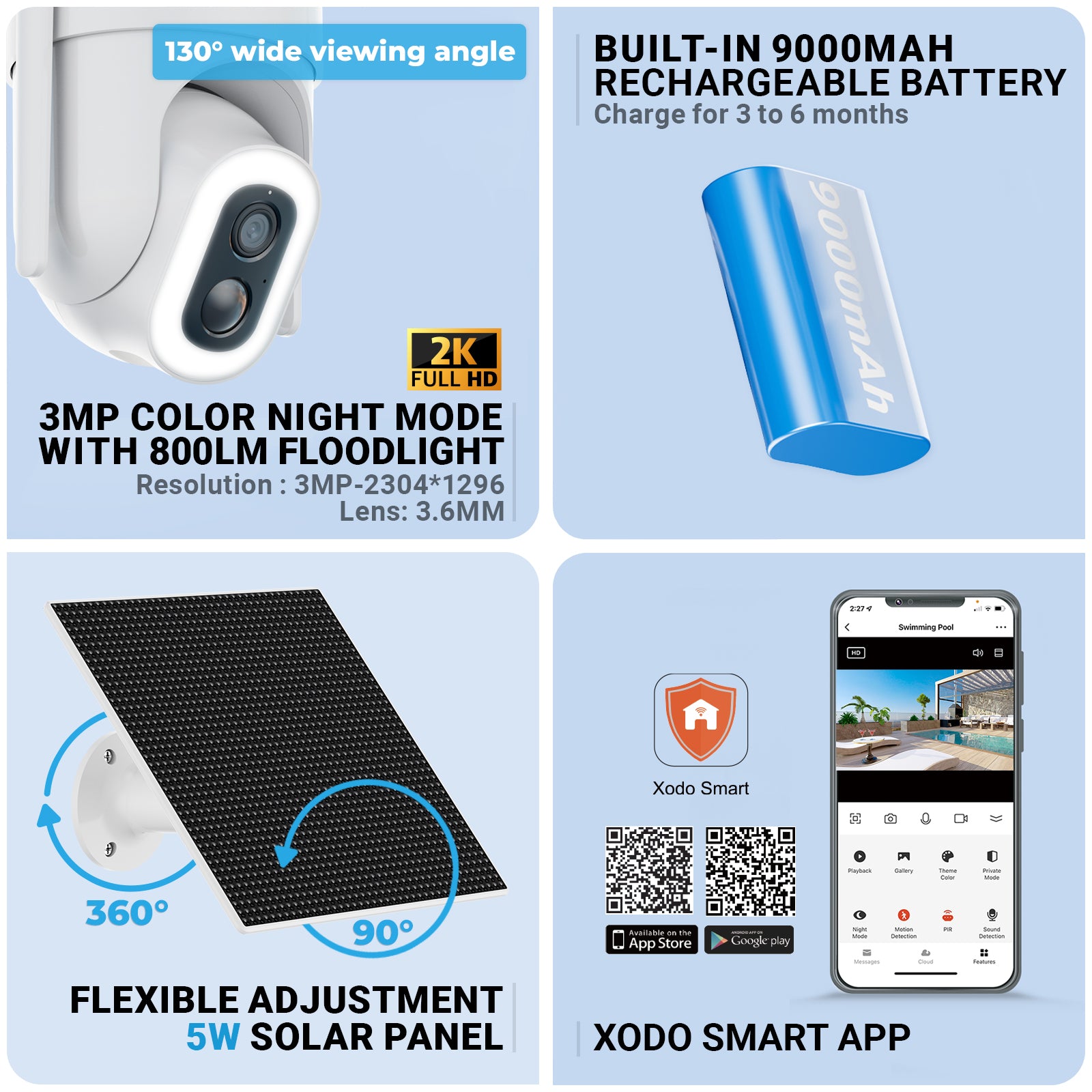 E15 Smart Wi-Fi Security Camera
Regular price
$129.99
Sale
Product Features: 
WI-FI Connection required
3MP HD Camera
Mobile Remote Viewing
Full Color Night Vision
Audio:

 

Two-Way Talk, Noise cancellation
Storage Support:

 

Up to 128 GB Micro SD Card
Adjustable Light
Power Input:

 

Solar Charging
Support System:

 

Android or IOS
Resolution:

 

2304*1296
Brightness:

 

800lm
Video Compression:

 

H.264 High Profile
Pan-Tilt:

 

Horizonal 355°, Vertical 90°
Monitoring:

 

PIR detection, remote wake up
Power Source:

 

Built in 9000mAh Rechargeable Battery
Shared User Access with XODO App
Control Tower!
The E15's 360° view and remote access turn me into a control tower. I oversee every corner and manage my security fortress effortlessly.
Security Maestro!
The E15's 3MP HD camera and mobile remote viewing make me the maestro of my home security symphony. It's a masterpiece of protection!
Home's Best Friend!
The E15's solar-charging power input and remote wake-up feature make it the ultimate home buddy. It's reliable and always ready to guard.
Luminous Protector!
E15's 800lm brightness illuminates my space like never before. It's a shining beacon, capturing every detail in its luminous embrace.
Tech Magic!
E15's compatibility and shared user access via the XODO app feel like technological sorcery. It's seamless and magical!