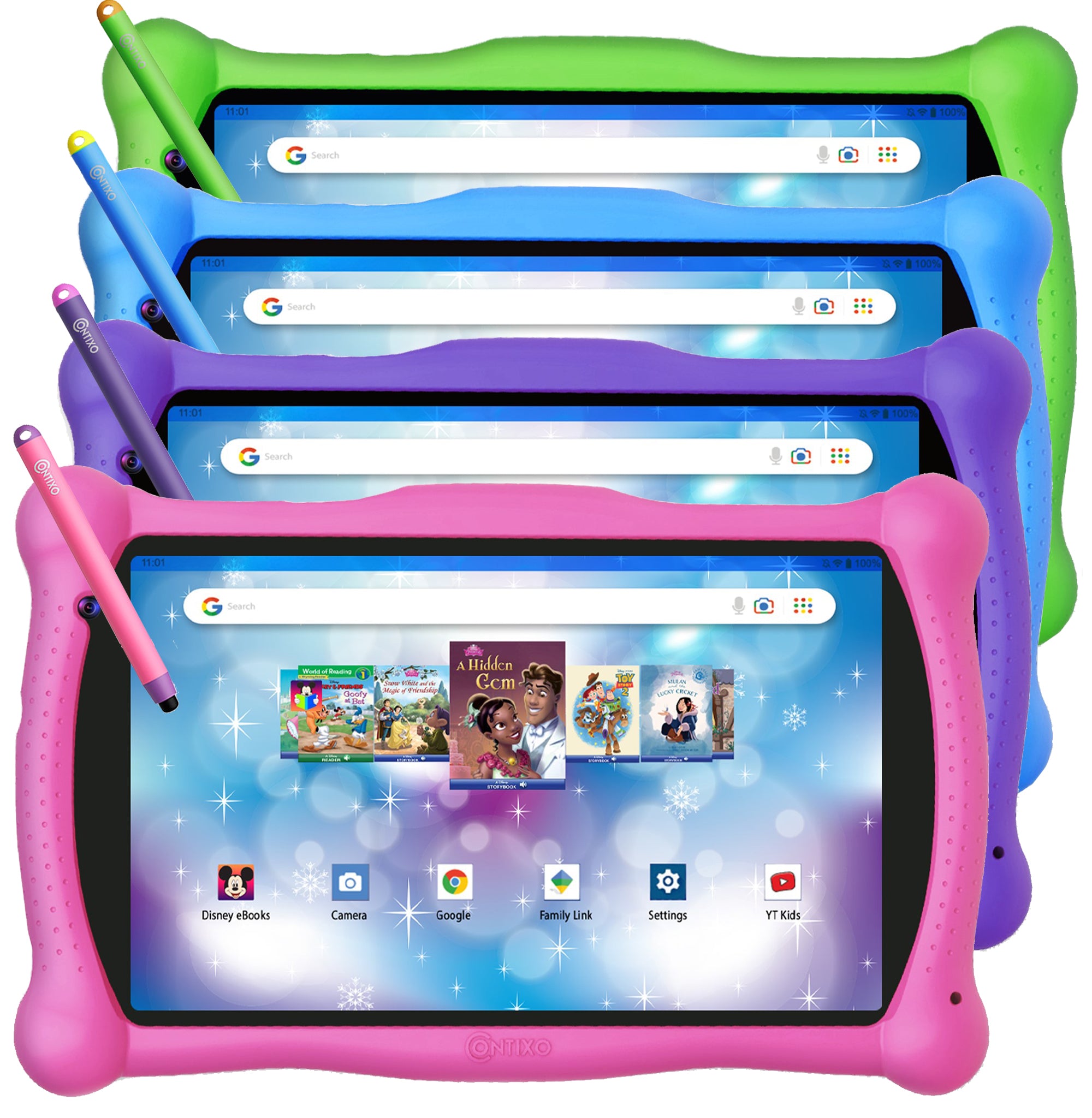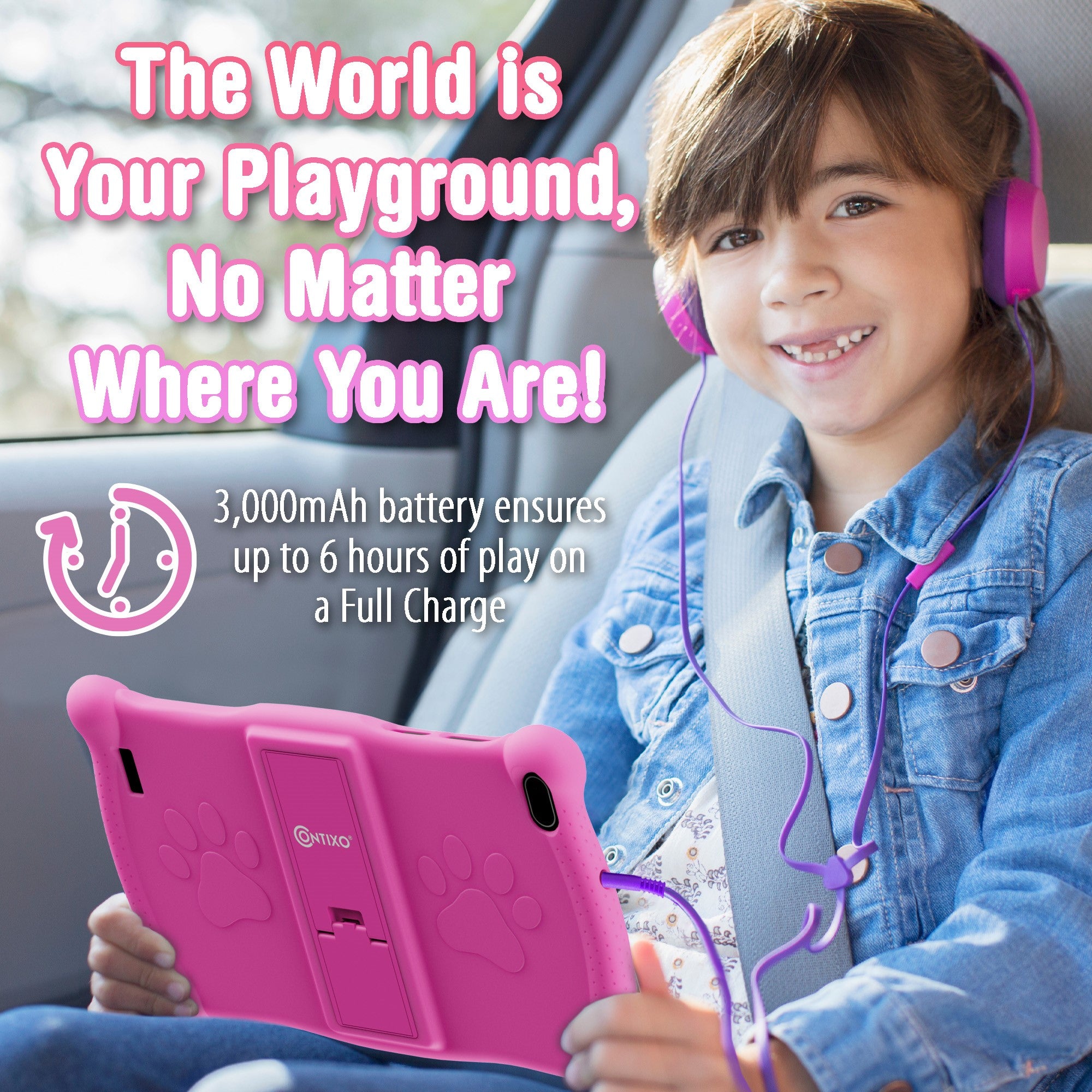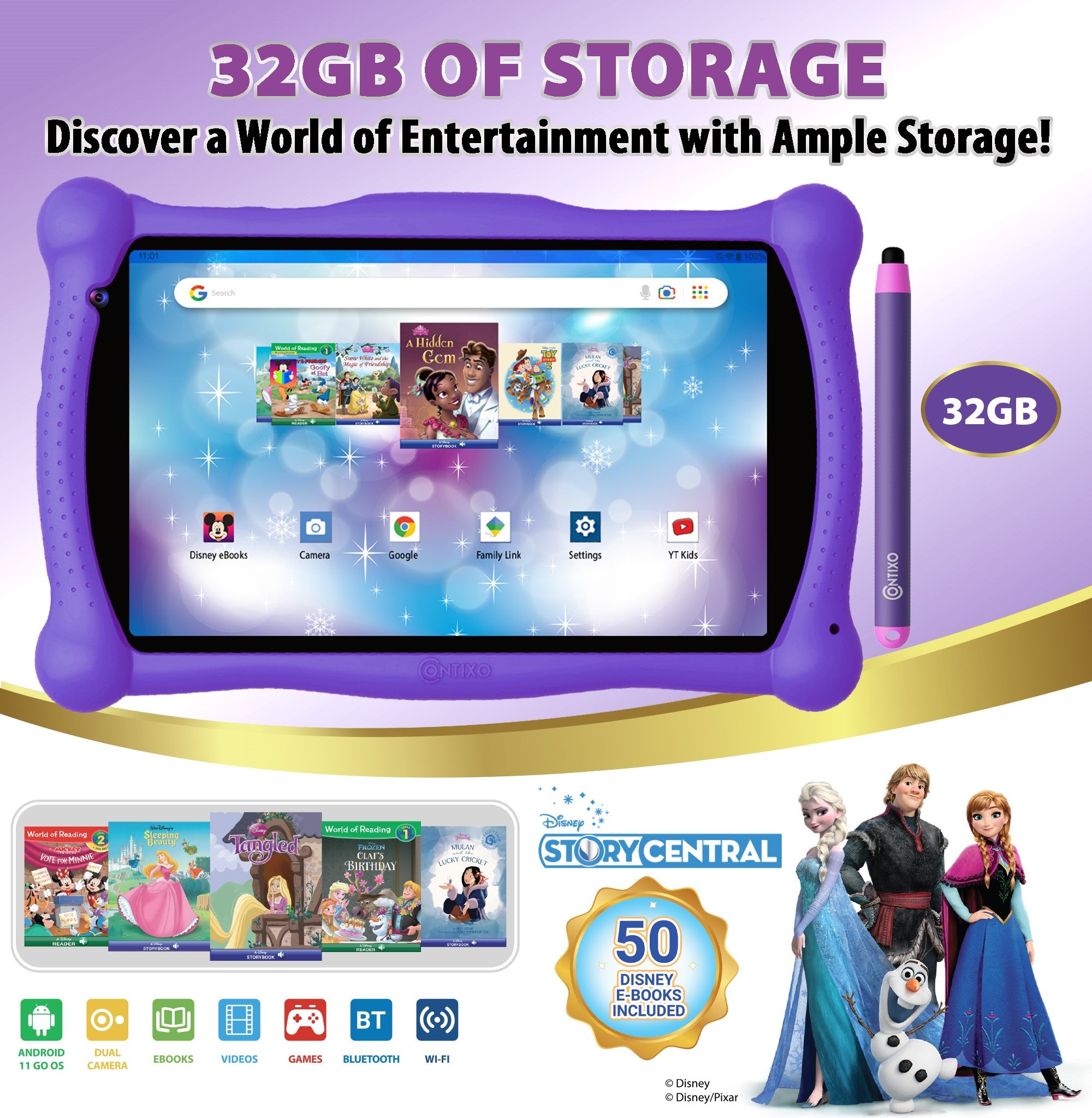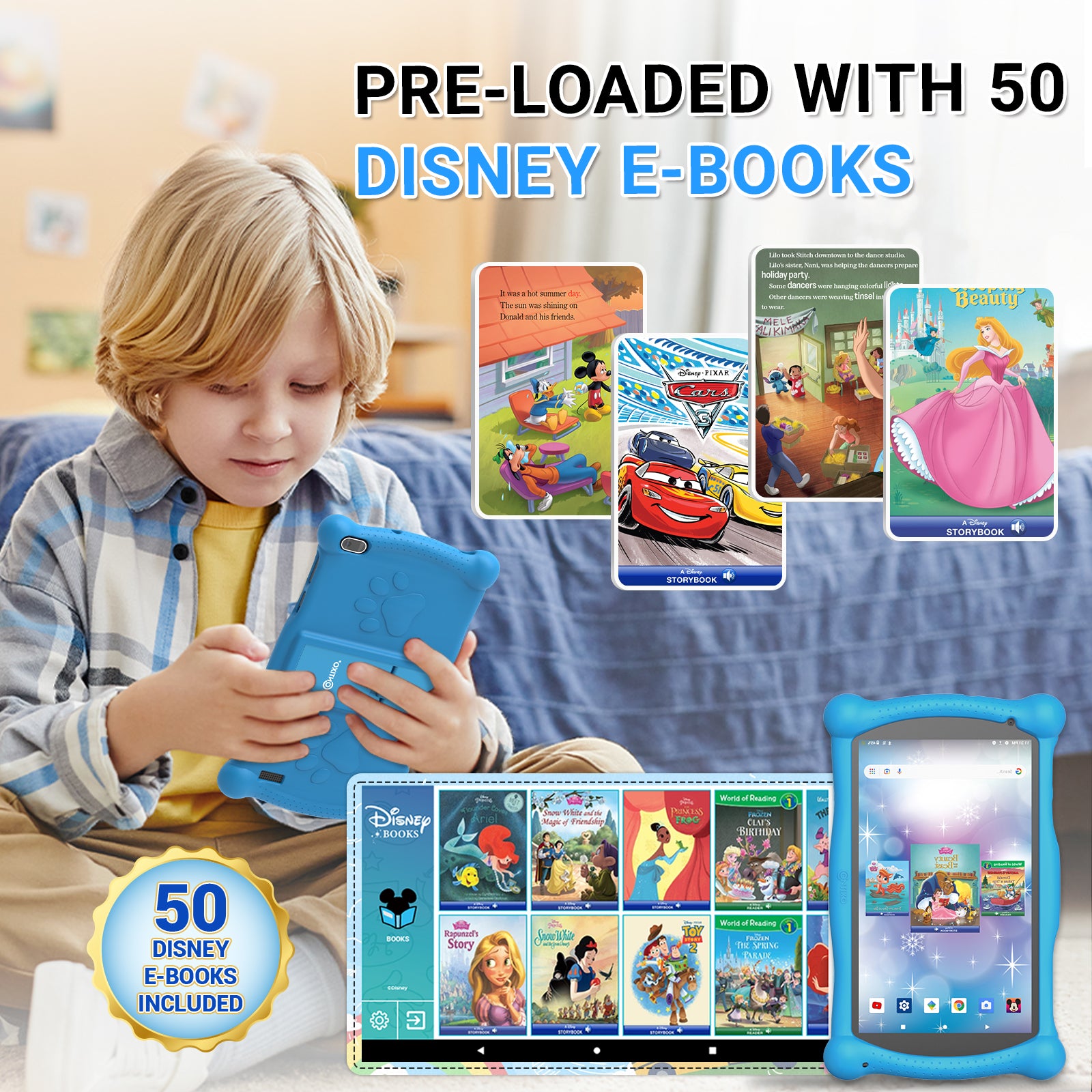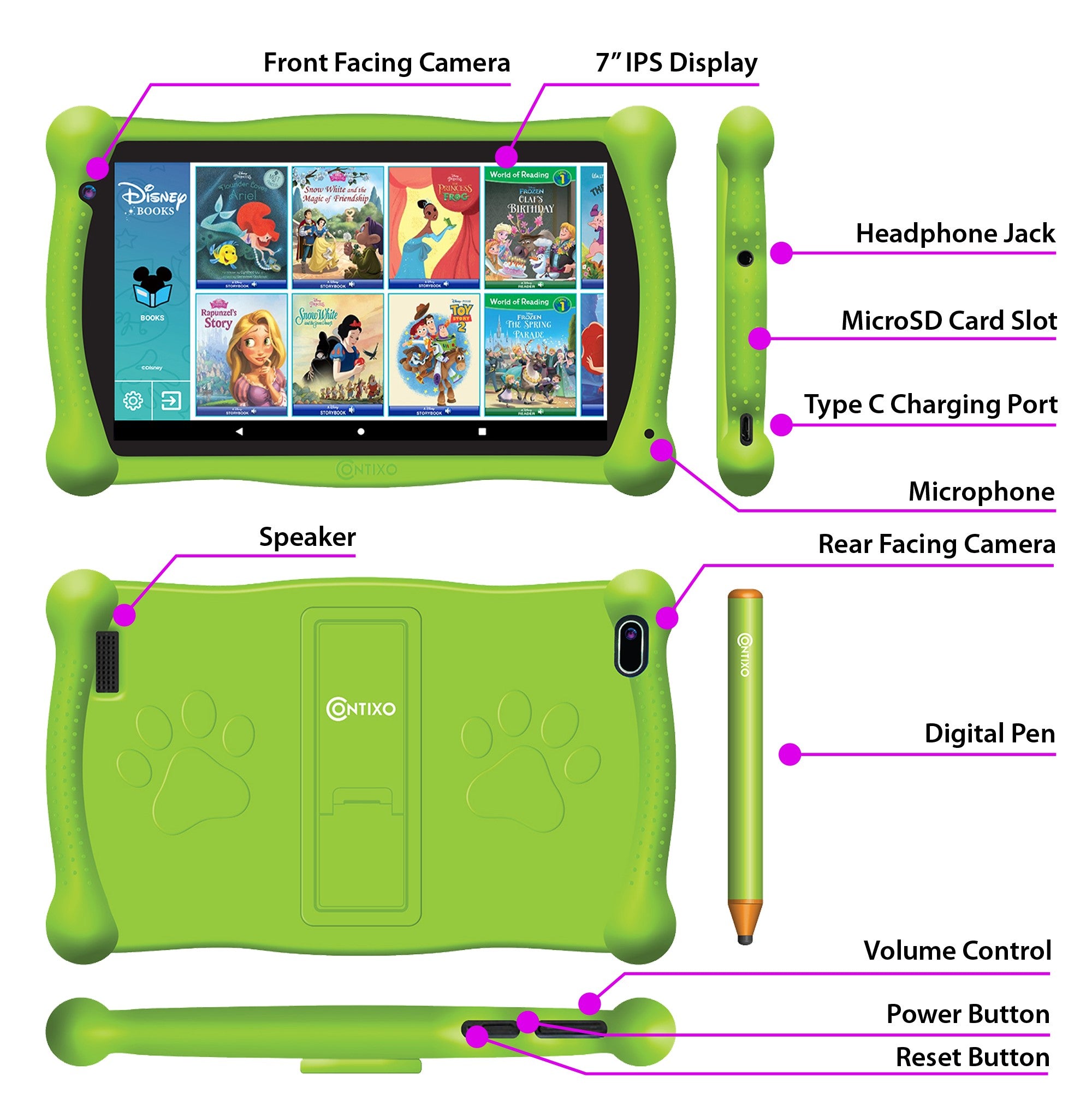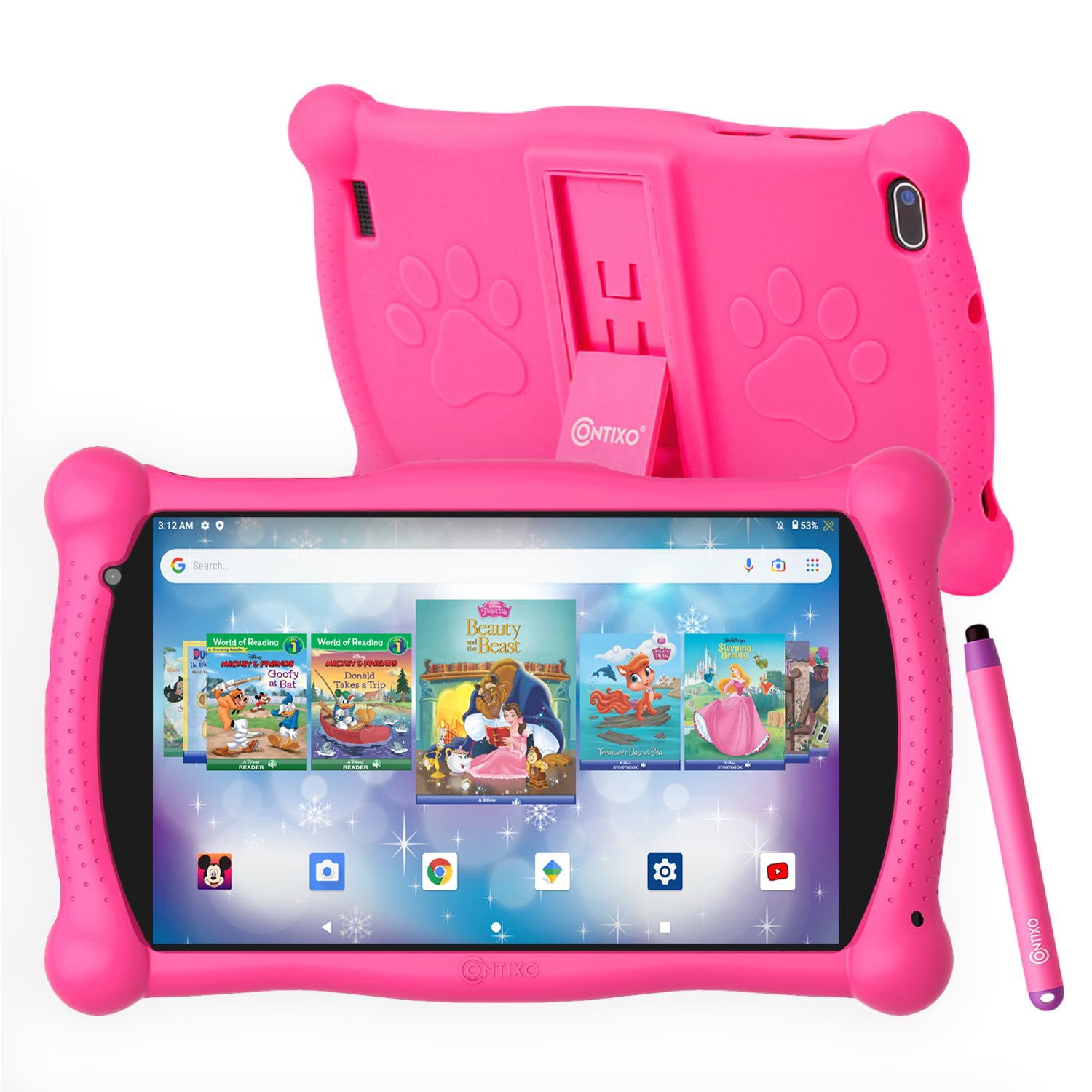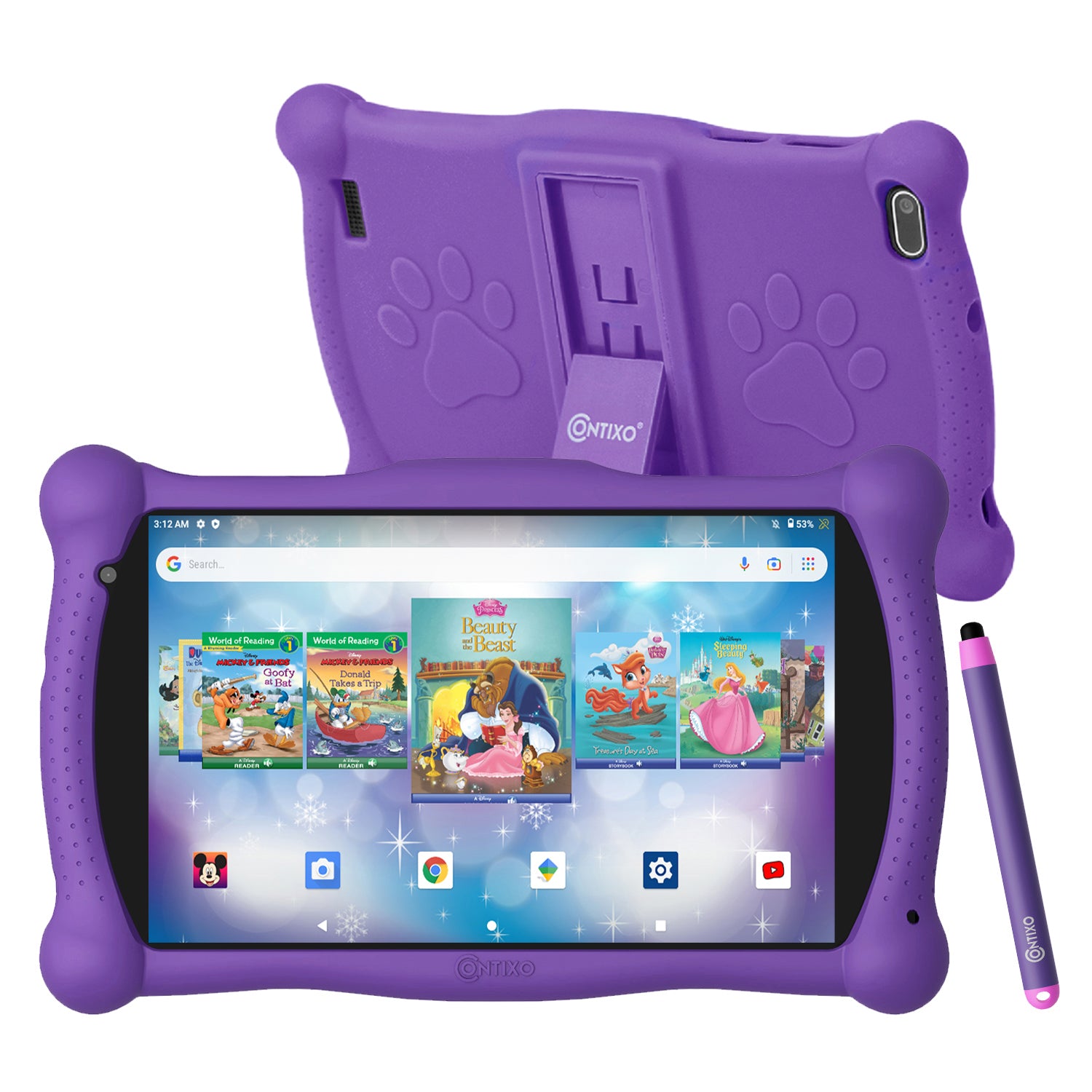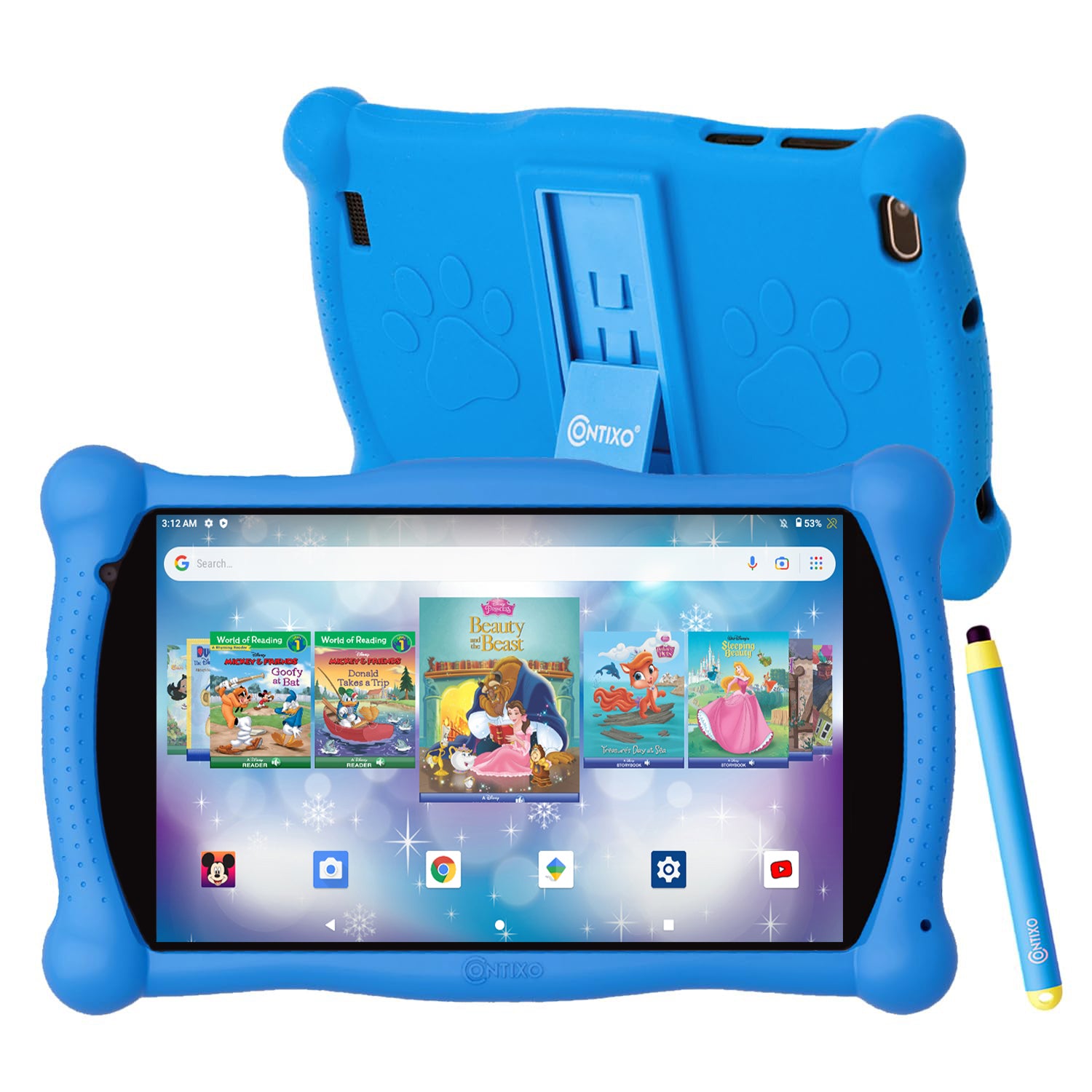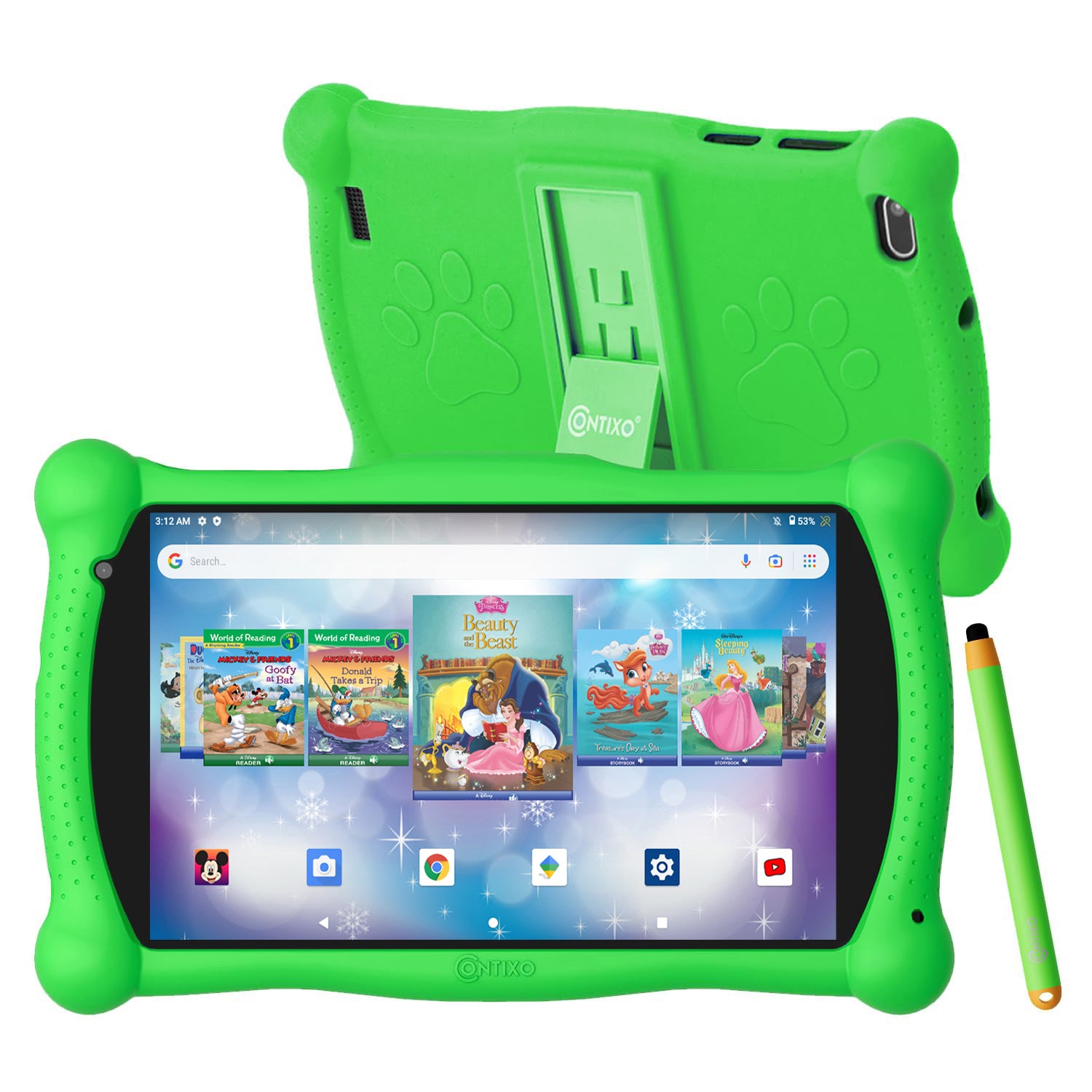 Contixo 7" V10 Kids Bluetooth 32GB Tablet featuring with 50 Disney E-books
Regular price
$89.99
Sale
Meet the Contixo 7" V10 Kids Bluetooth 32GB Tablet - an exceptional learning and entertainment tool for children. With its 7-inch HD display, dual cameras, Android 11, and a quad-core processor, this tablet offers a dynamic learning experience. It comes with parental controls, a kid-proof case, and pre-applied screen protectors for added peace of mind. In four fun colors, it's both durable and stylish. Plus, it includes a stylus and, as a special treat, 50 Disney Digital Audio Books, making it an educational and entertaining companion for kids.
Unleash the magic of our 7-inch IPS 1024x600 HD Kids Tablet, powered by Android 11, offering endless adventure and learning for your child.

Choose from four vibrant Kid-Proof Case colors: Green, Pink, Blue, and Purple, letting your child's personality shine.

Capture memories with the 2MP rear-facing camera and snap adorable selfies with the 0.3MP front-facing camera.

Enjoy up to 4.5 hours of non-stop fun with the built-in 3100mAh rechargeable battery.

Dive into 50 Disney Digital Audio Books, including classics like "The Little Mermaid" and "Toy Story 2." The world of Disney awaits!
PRODUCT SPECS:
CPU Processor: Quadcore 1.6Ghz A133
Operating System: Android 11 OS
Browser:  Google
Internal Storage: 32GB 
Memory (RAM): 2 GB DDR3
Expansion Slot: Micro SD Card Slot, Support up to 128GB Flash
Screen: 7" IPS Touch Panel
Camera: 
   • Front - 0.3 megapixel
   • Rear - 2.0 megapixel
Screen Resolution: 1024x600
Input Method: Touch Screen
Built-in Speakers: 1W 8 Ohm Built in speaker
Earphone Jack: 3.5mm
Charging Cable: Type C
Battery: Rechargeable 3000mAh Battery
Size: 7.46 in x 4.31 in x 0.39 in
Weight: 9.17 ounce / 260 g
Voltage: AC 110-240 50/60Hz DC 5v/2A
Operating Temp:  -10C/14F to 40C/104F
Network Access: Wi-Fi (802.11 b/g/n)


Download
User Manual
Contixo V10 7-Inch Kids 32GB HD Tablet
Transforming Learning with Quality and Engagement!
Our kids' new tablet is a marvel, transforming their learning with its quality and engaging content. Its solid design and captivating, educational apps make it a favorite for the children.
A Remarkable Learning Device
The V10 Kids Tablet has proven to be a remarkable learning device. The robust build and its broad array of fun, educational games have combined to make it an invaluable tool for children's home-based learning.
Education in the Digital Age
In the digital age, learning tools like this tablet are a breath of fresh air. Its diverse collection of educational apps has made learning a delightful experience for my kids. The tablet is not just a device but a dedicated tutor for our children.
A Game Changer
The V10 Kids Tablet is a game-changer when it comes to making education enjoyable. Its wide array of educational games and lessons ensures that children learn while having fun. The tablet's seamless combination of entertainment and education makes it a must-have learning tool.