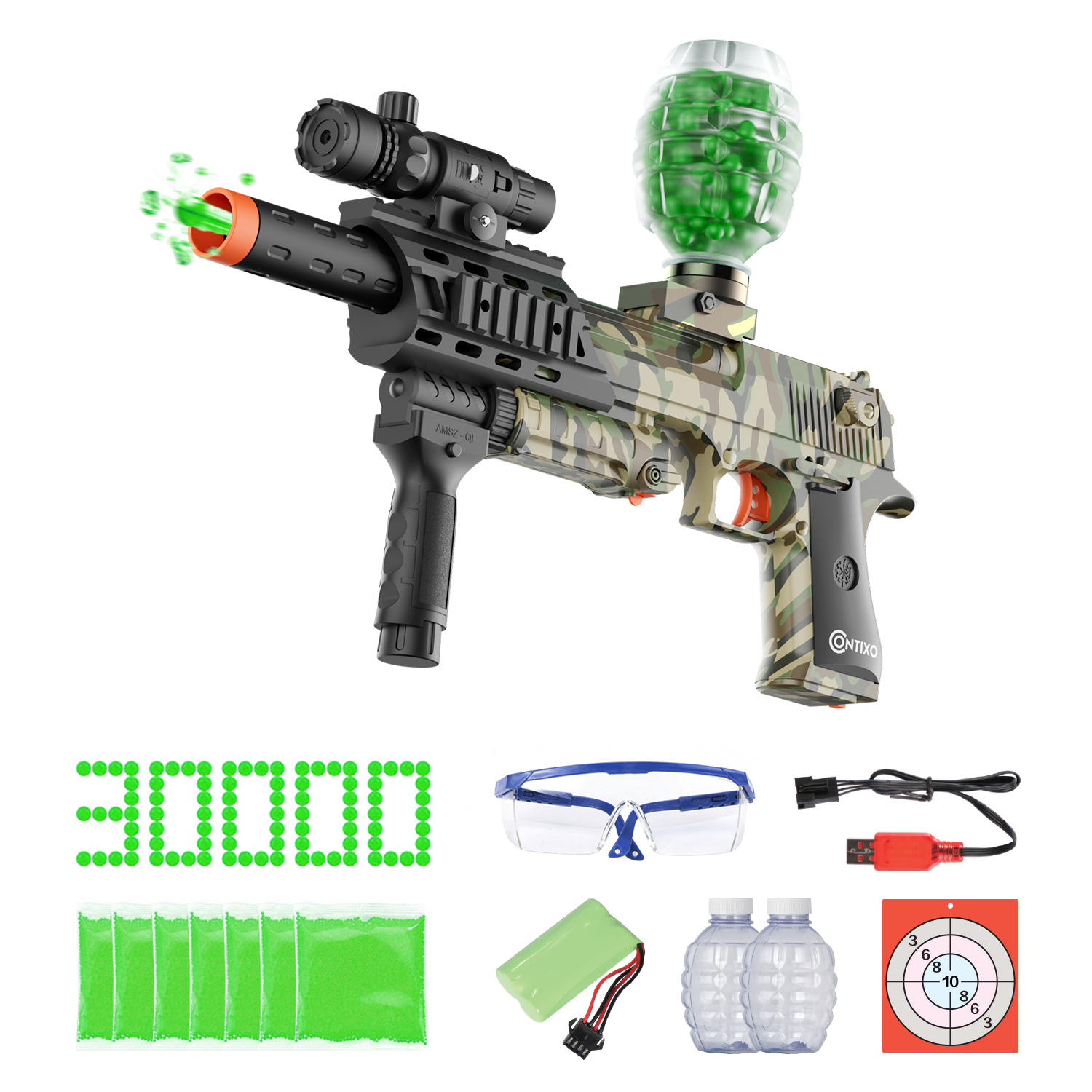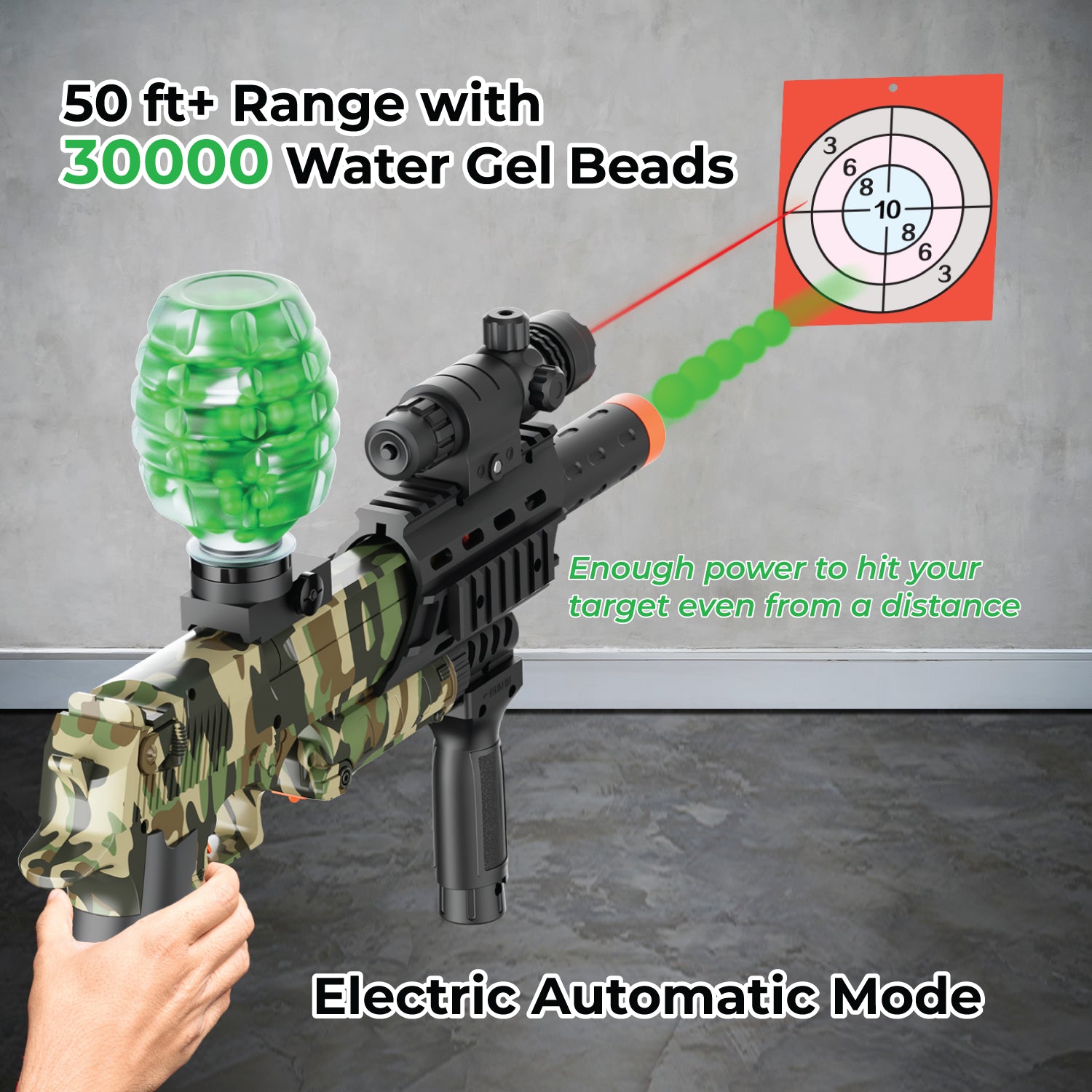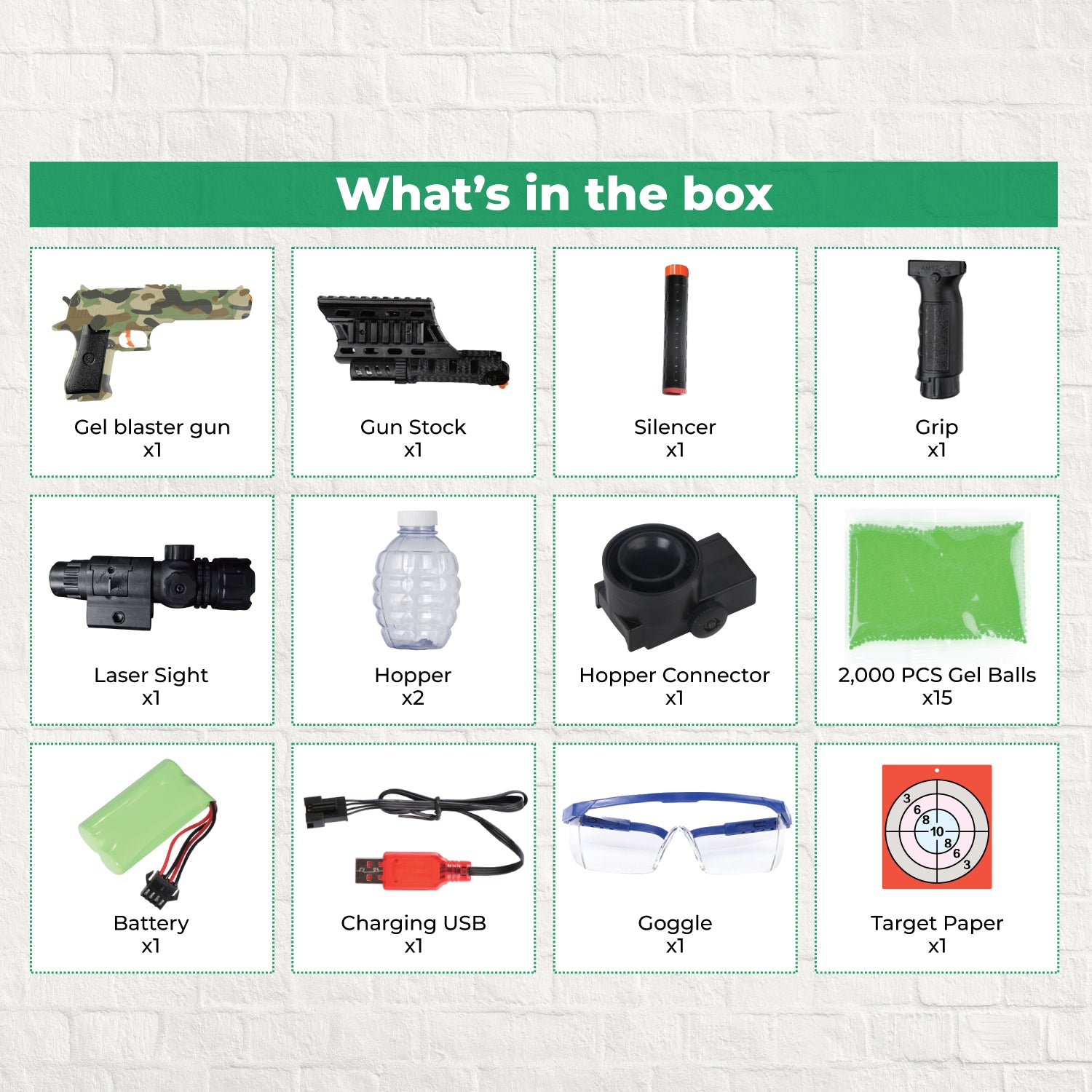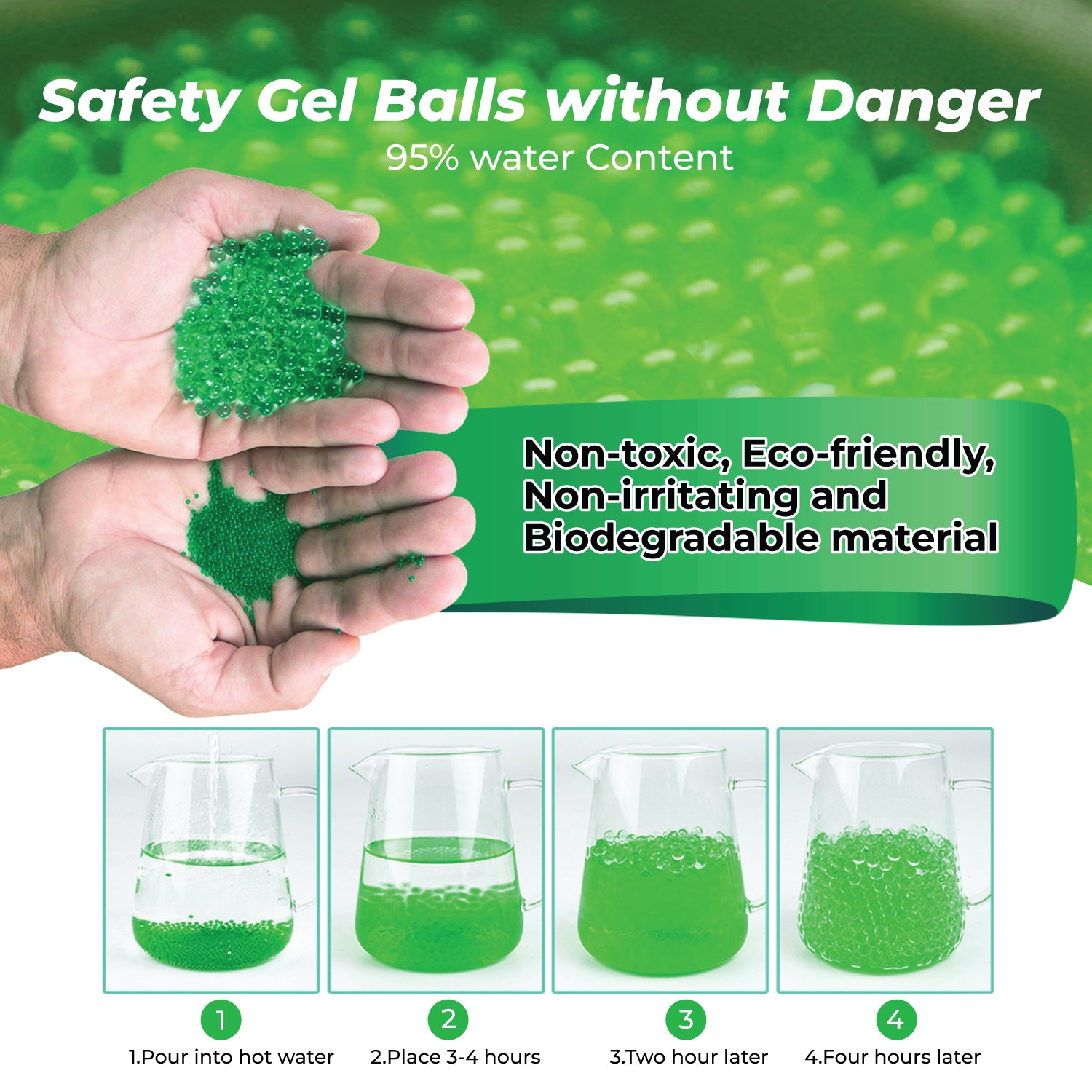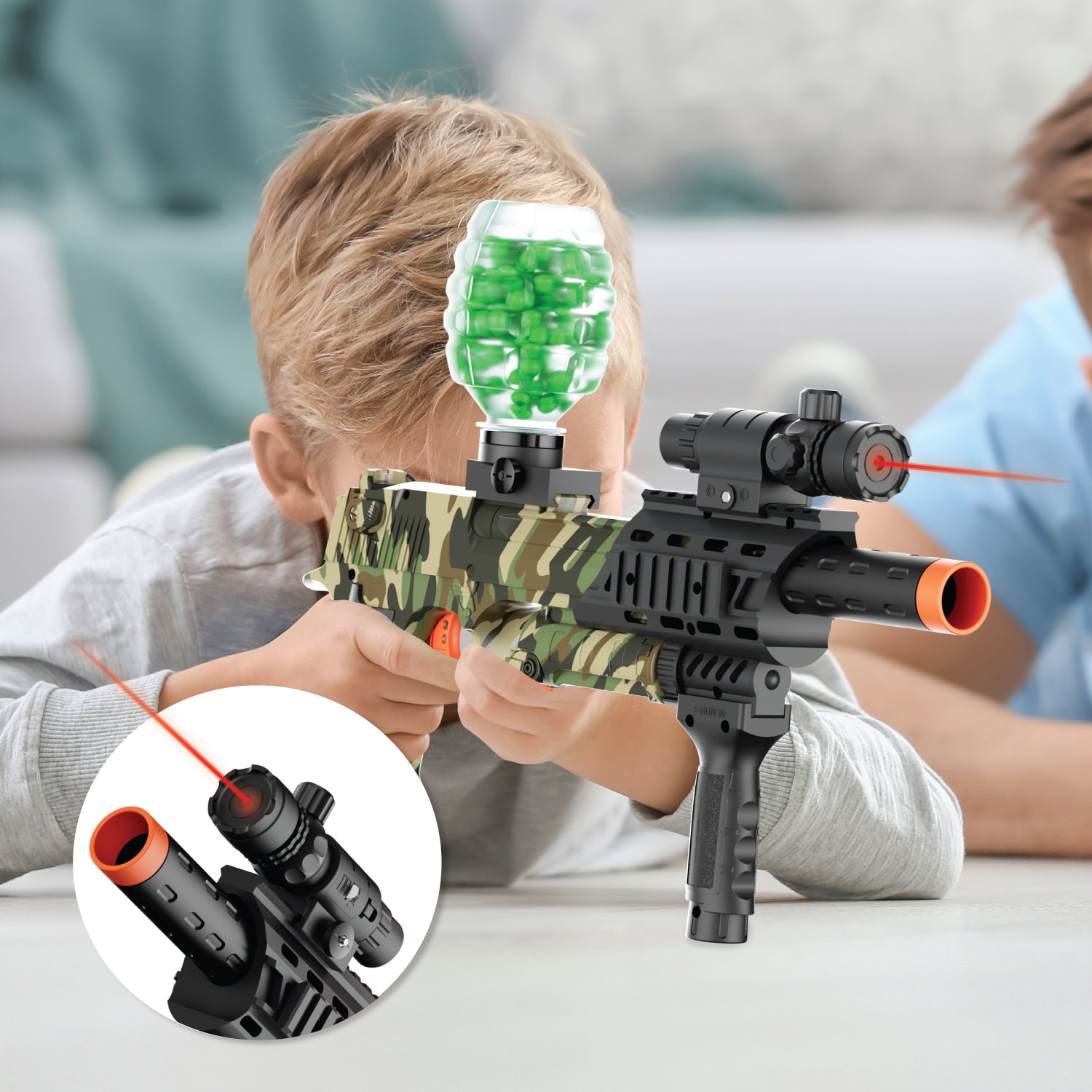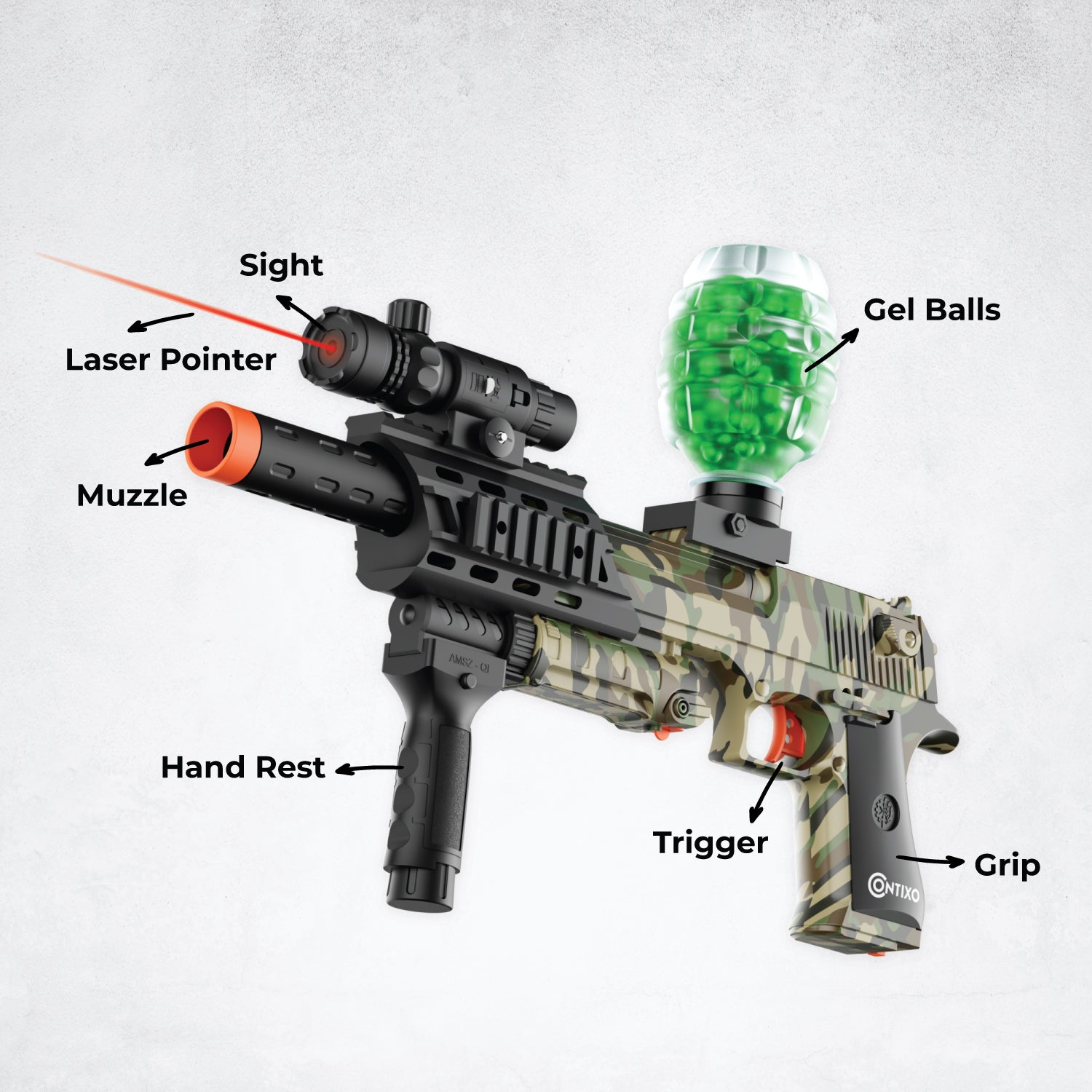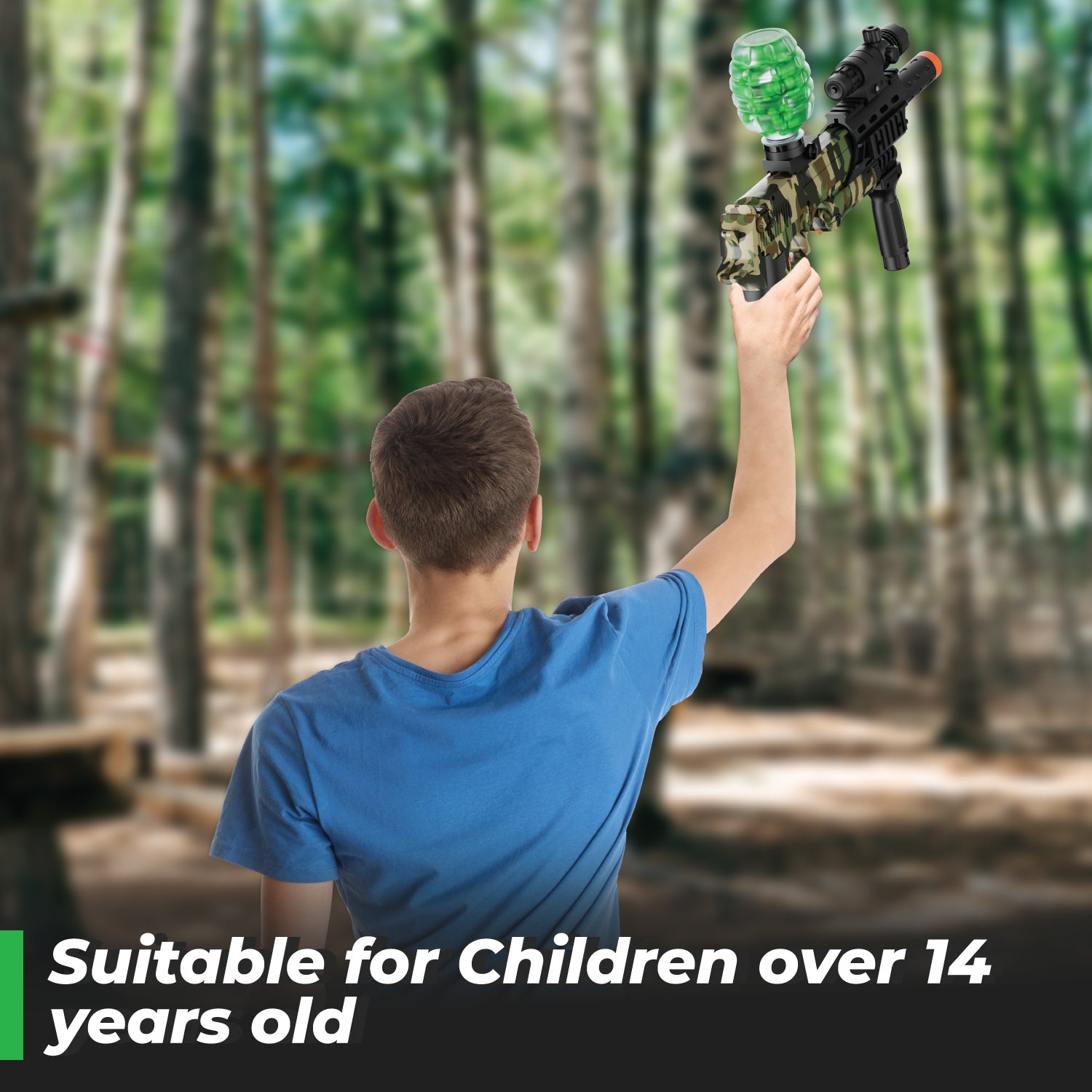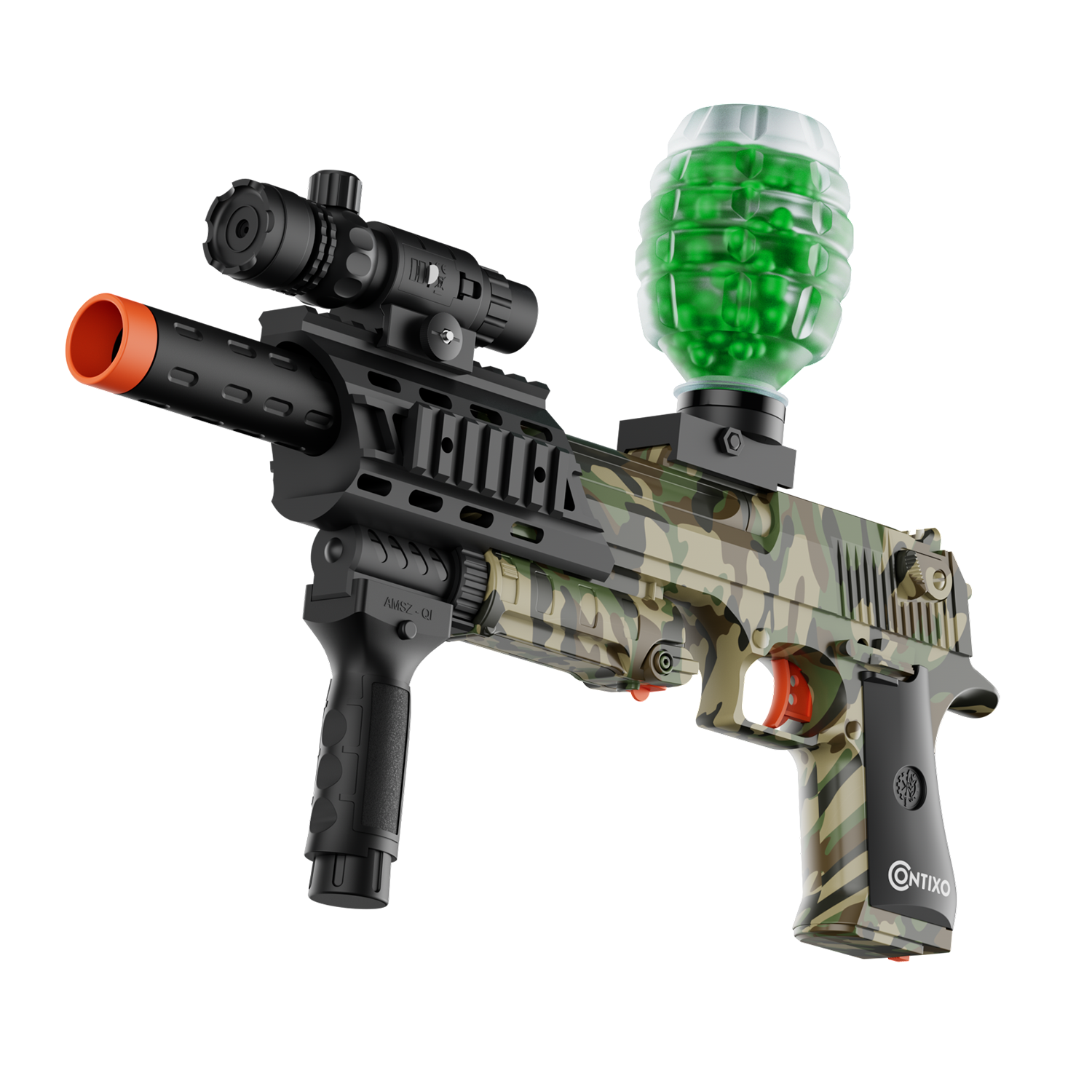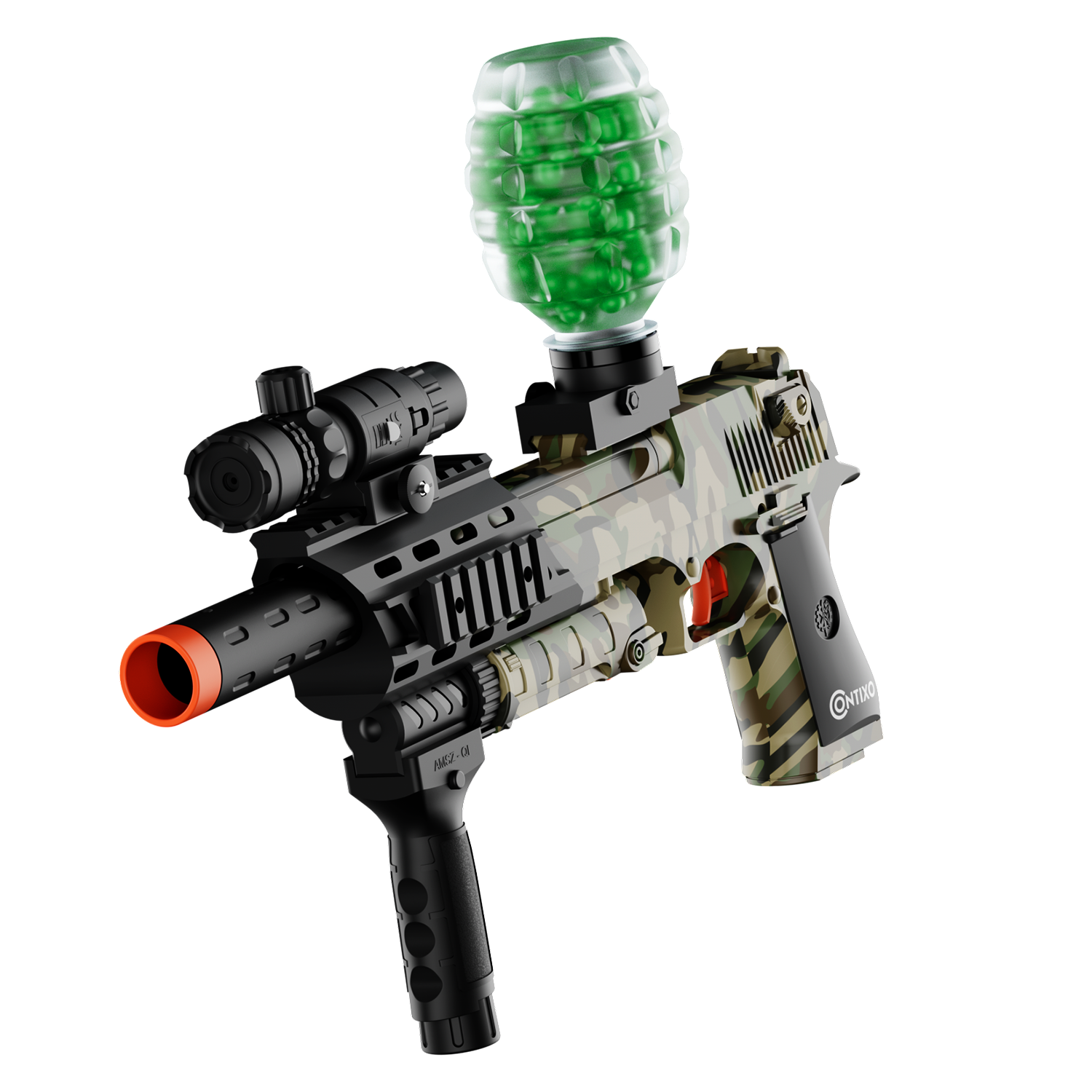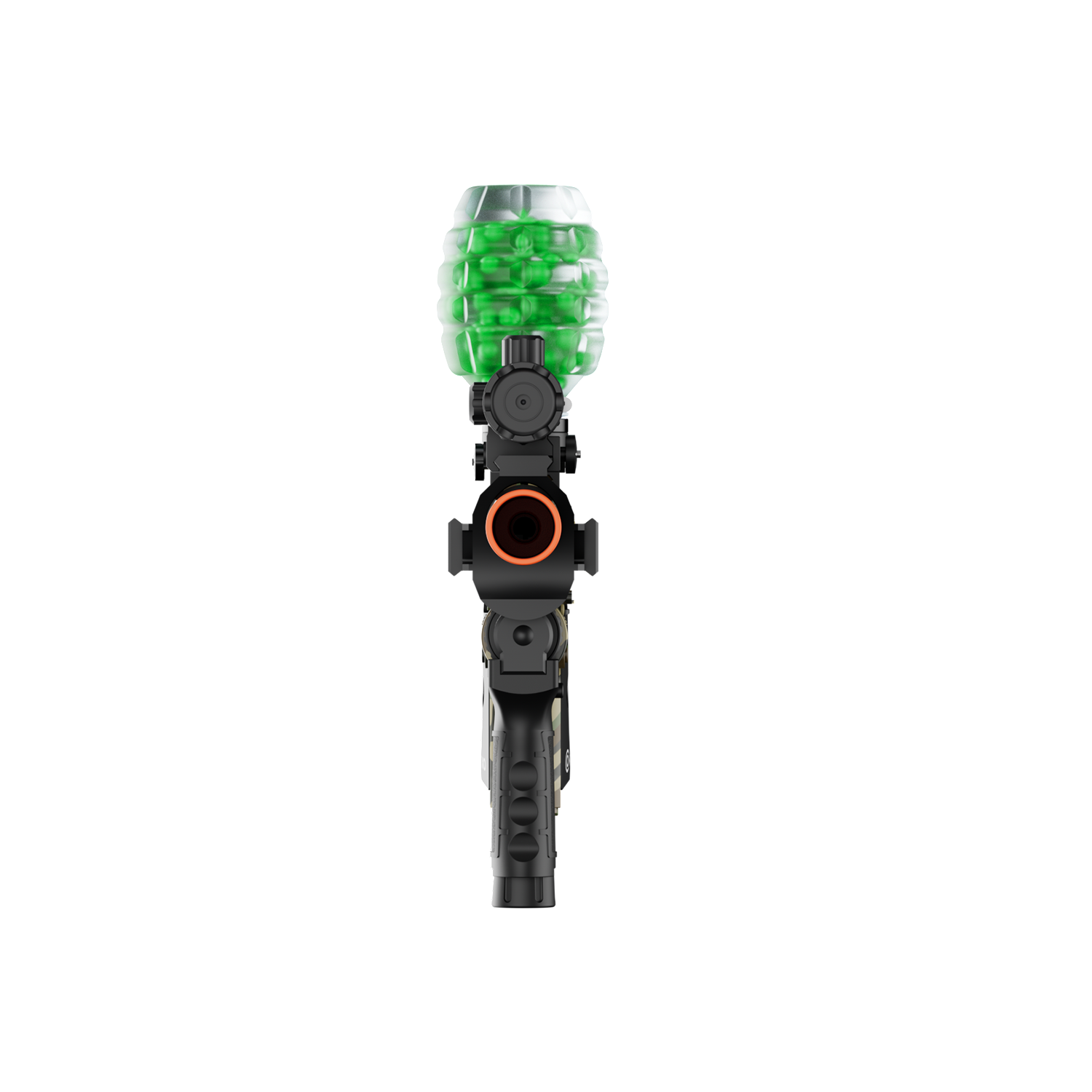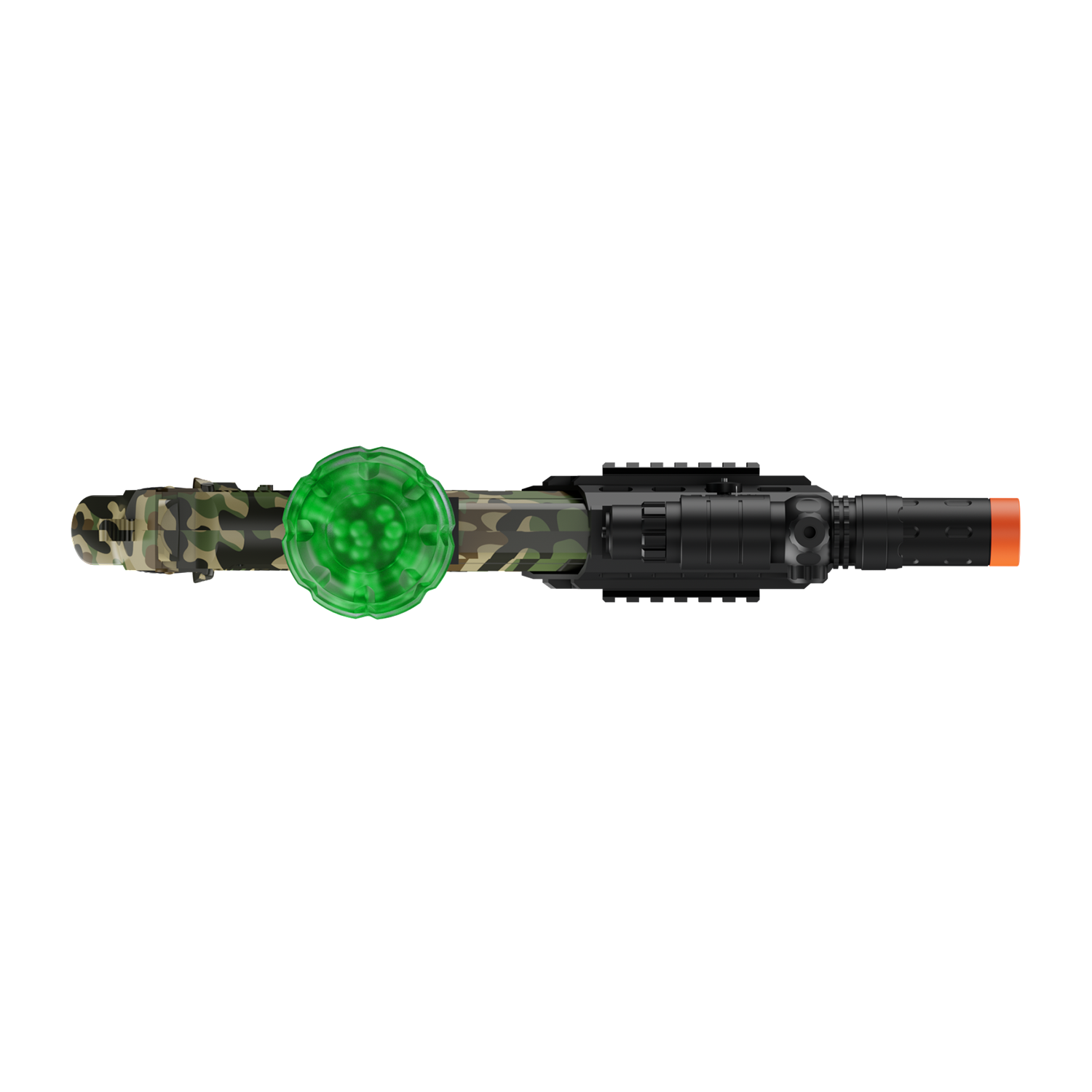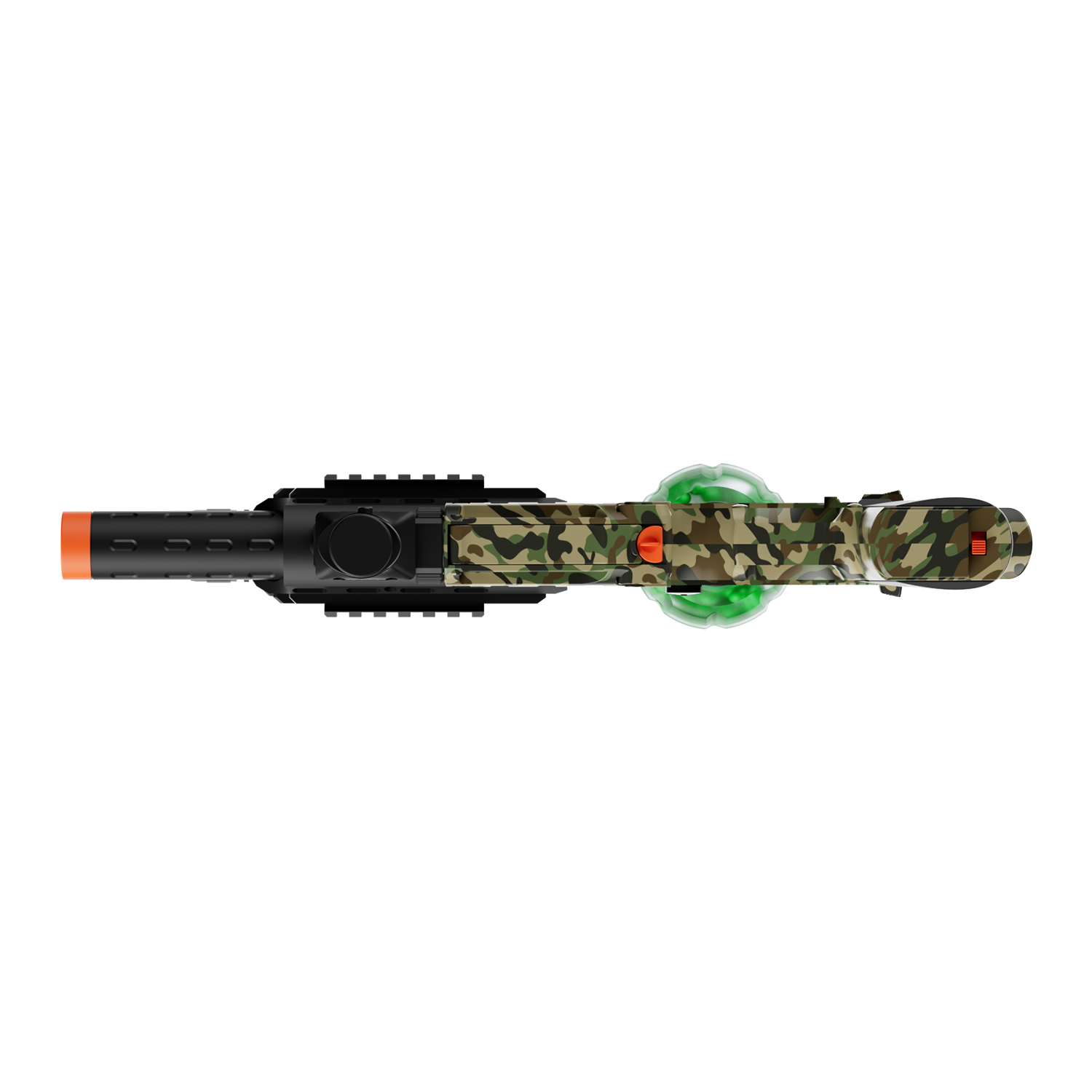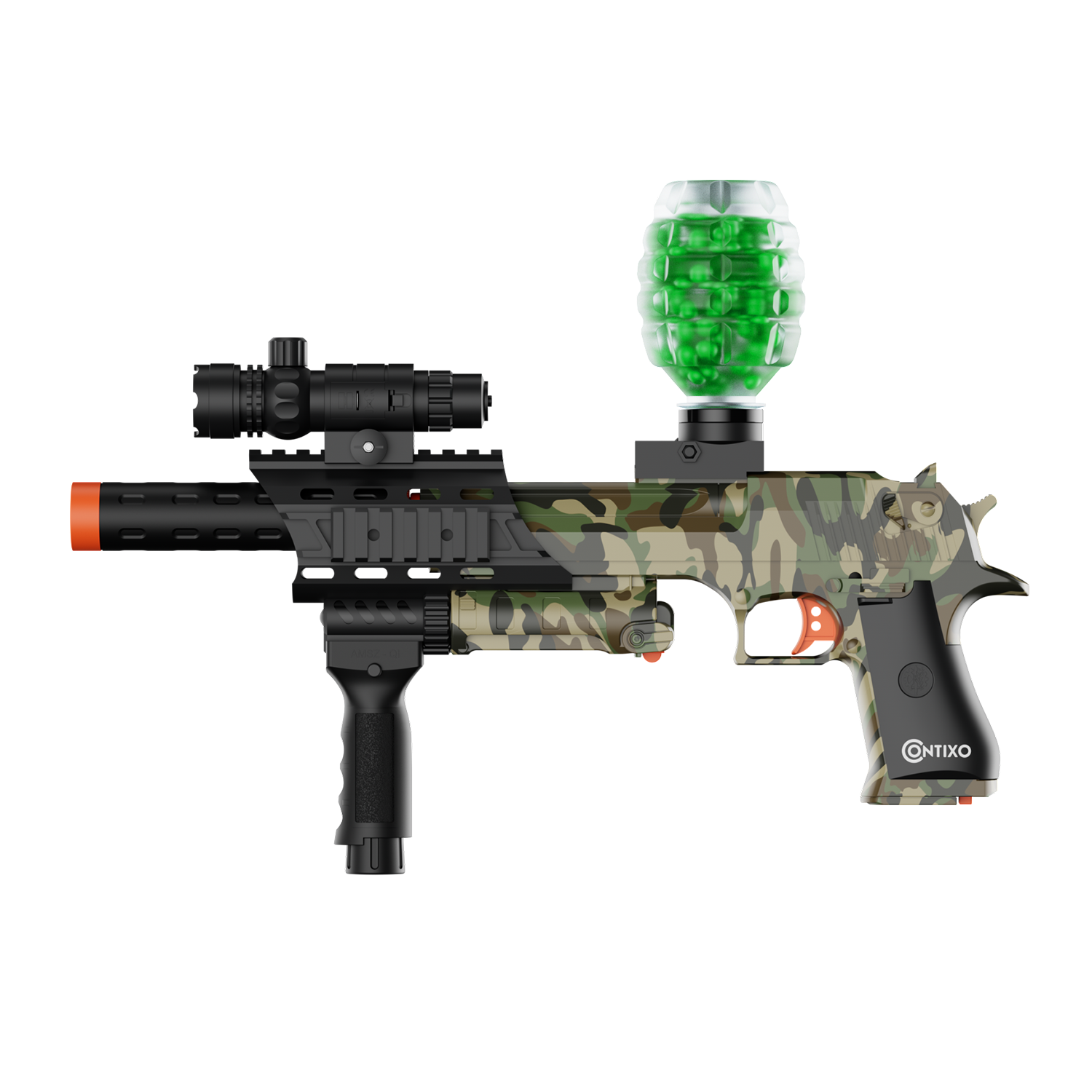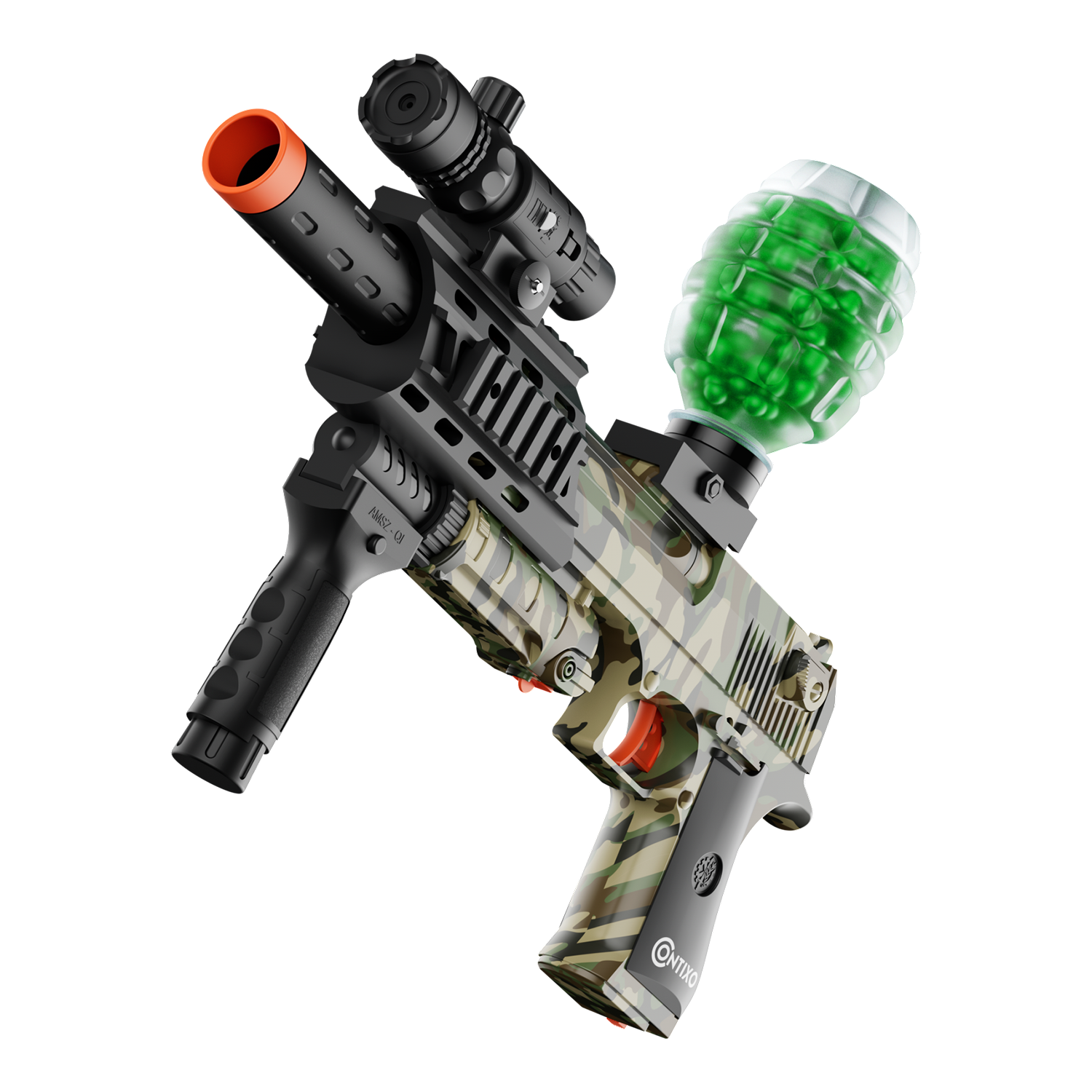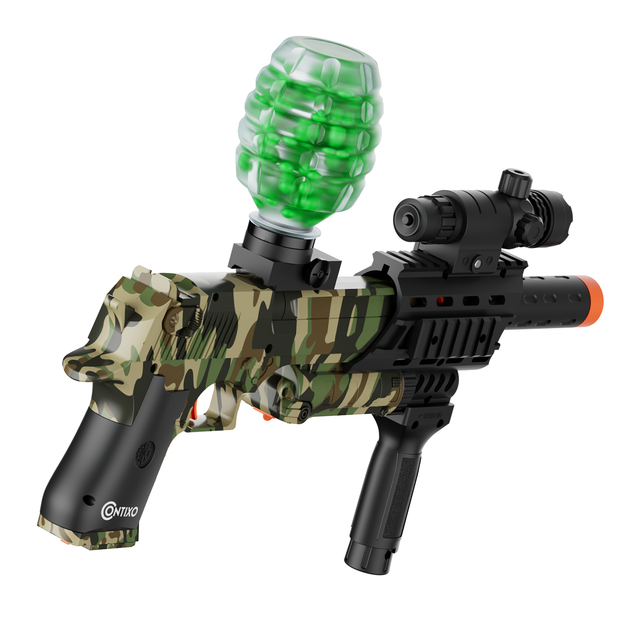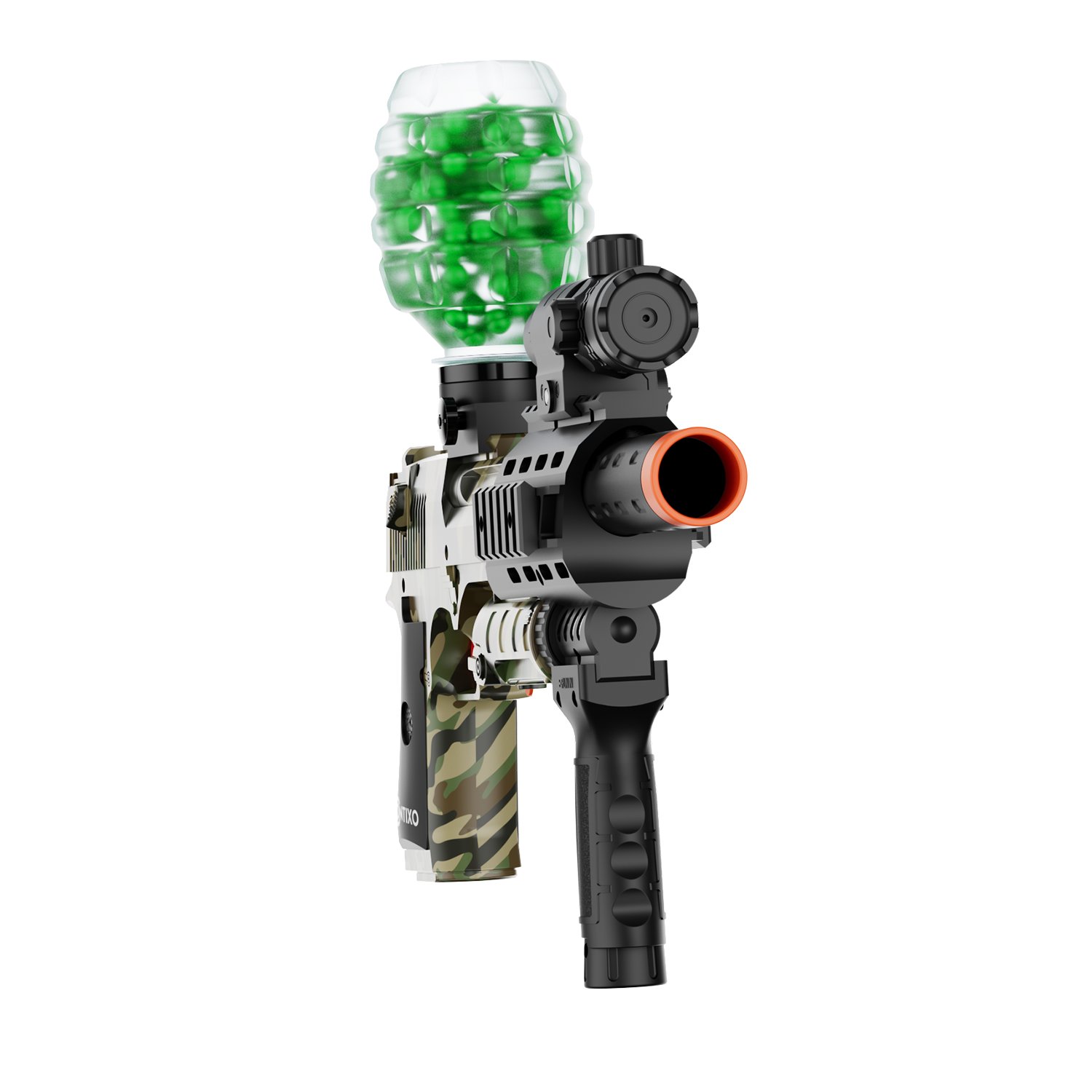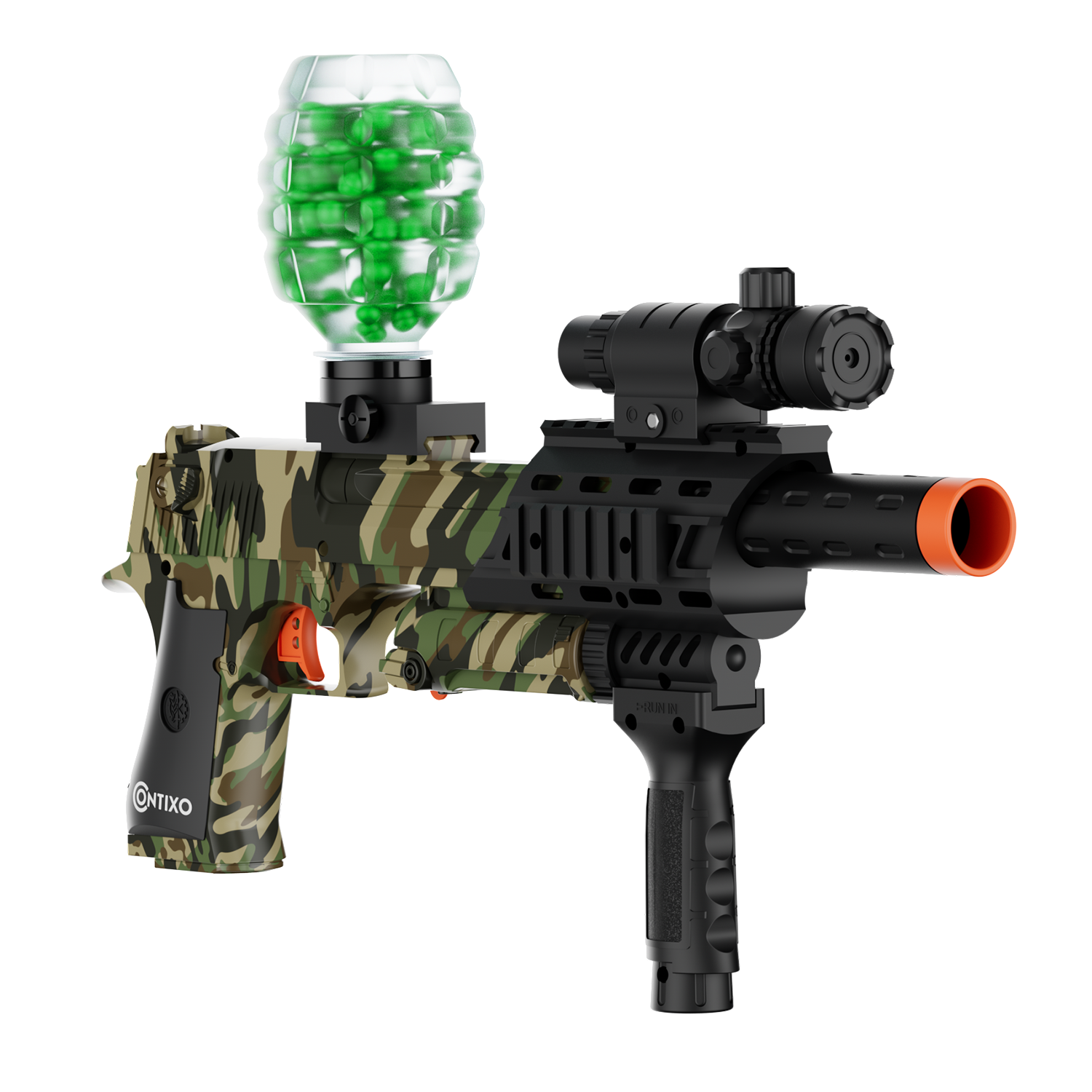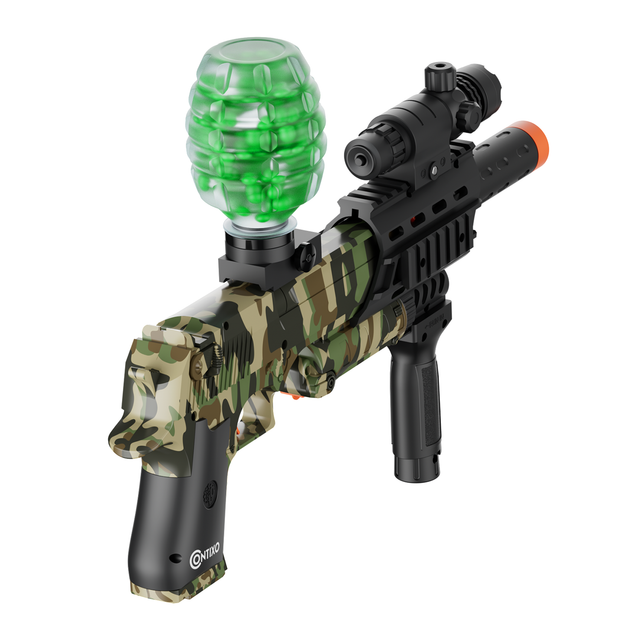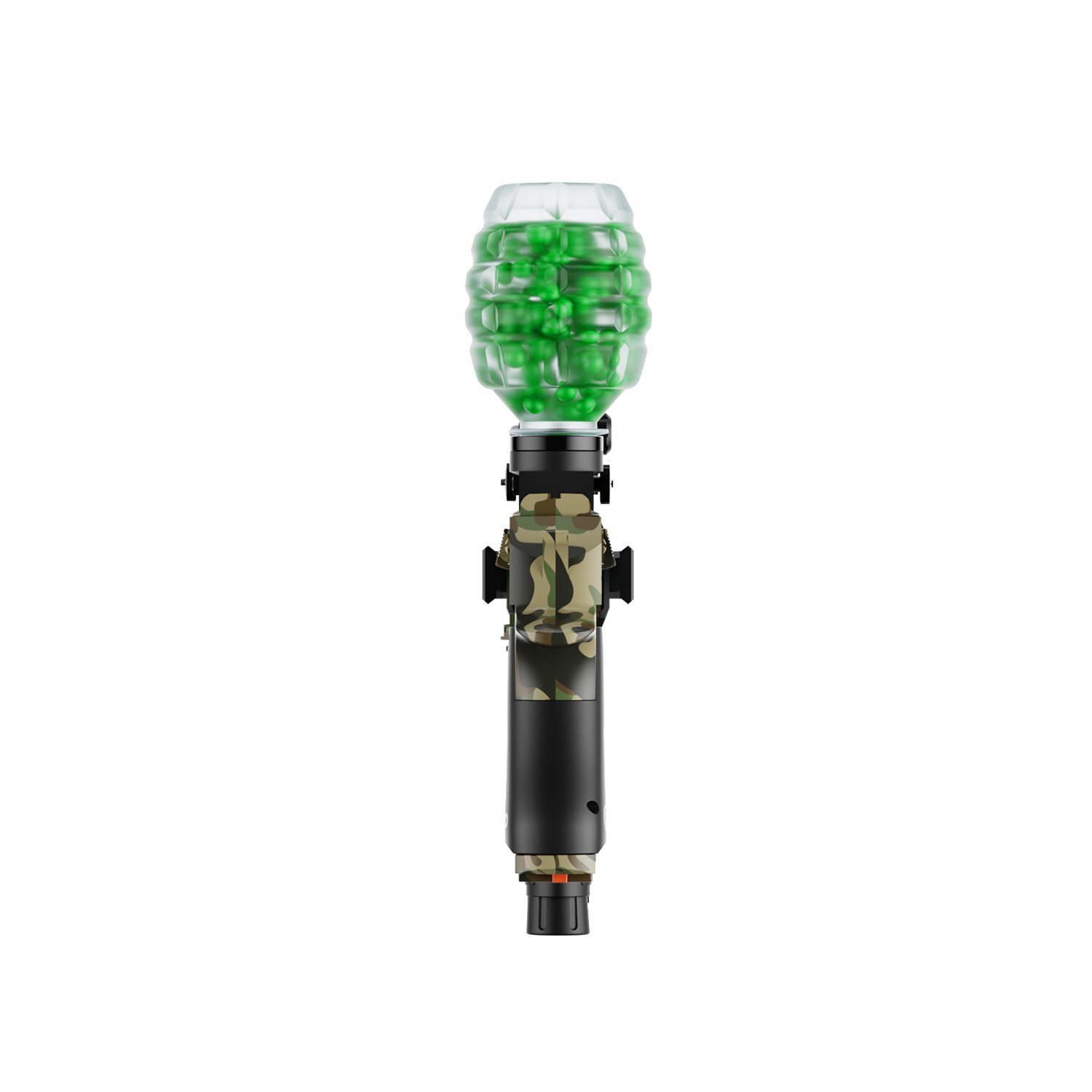 Contixo GB1 Camo Automatic Gel Ball Blaster with 30,000 Gel Beads
Regular price
$55.99
Sale
Introducing the Contixo GB1 Automatic Gel Ball Blaster with a WHOPPING 30,000 Gel Beads - Get ready for a BLAST of outdoor fun like never before!
Calling all thrill-seekers and adrenaline junkies! The Contixo GB1 Gel Ball Blaster is your ticket to non-stop outdoor excitement. Say goodbye to boredom and hello to heart-pumping action that'll have you and your friends begging for more!

Safety is our top priority, so you can play worry-free with our non-toxic, eco-friendly, and biodegradable Gel Balls. They burst into harmless fragments on impact and vanish without a trace when they dry up. No mess, no fuss, just endless adventures!

Now, imagine UNLIMITED Gel Balls at your disposal - 30,000 of them to be exact! That's right, 30,000 Gel Beads, enough for FIVE exhilarating rounds of intense battles and games. Don't fret about running out of ammo; you'll be locked and loaded for endless hours of fun!

But wait, there's more! The Contixo GB1 boasts an ELECTRIC AUTOMATIC MODE that will turn you into the ultimate battlefield dominator. With a jaw-dropping rate of 9 Gel Balls per second when you hold down the trigger, you'll be unstoppable! Get ready to show off your skills and take your outdoor gaming to a whole new level!

Safety first, adventurers! Before you unleash the Gel Ball Blaster Gun, make sure to soak the Hydrogel Balls for 3 to 4 hours to expand them to an impressive 7 or 8 mm. Safety goggles are a must-have, and with a range of up to 50 feet, you'll need all the protection you can get as you conquer the field!

But that's not all - the Contixo GB1 Automatic Gel Ball Blaster Battle Ready Kit has your back! It's packed with all the essentials for your EPIC battles. You'll receive a fully charged Gel Ball Blaster Gun, a fast charging cable for up to 4 HOURS of playtime, a gravity-fed hopper holding 500 Gel Balls, and a Grip & Laser Guide for unbeatable accuracy. Plus, we've got you covered with a pair of safety goggles and a 15-pack of 2000 pre-hydrated gel beads - because safety and fun go hand in hand!
So, whether you're gearing up for an action-packed outdoor party or a thrilling skirmish with friends, the Contixo GB1 Automatic Gel Ball Blaster is the ultimate weapon of FUN! Unleash your inner warrior, gear up, and let the games begin! Get yours now and experience outdoor play like never before!
What's Included: 
1 x Gel Ball Blaster Gun
15 x 2000 Gel Balls (Green)
2 x Hopper / 1 x hopper Connector
1 x Goggle 
1 x Battery / Charging Cable
1 x Grip
1 X Laser Sight 
1 x Silencer (No actual effect)
The Gel Ball Revolution!
Get ready for a gel ball extravaganza like no other! The Contixo GB1 Camo is the ultimate blaster for all ages. It's user-friendly, safe, and jam-packed with gel beads for endless excitement. Adventure awaits!
Adventure Bound!
Seeking excitement? Look no further! The Contixo GB1 Camo Gel Ball Blaster is the answer to all your outdoor play prayers. Our family battles have become legendary, and we can't get enough of this awesome gift!
Gel Ball Galore!
Boring afternoons are a thing of the past, thanks to the Contixo GB1 Gel Ball Blaster! Whether it's an epic family showdown or a thrilling solo mission, this blaster has us covered. It's time for gel ball glory!
Gel Ball Mayhem Galore!
Looking for the ultimate family gift? Look no further! The Contixo GB1 brings the whole clan together for hours of laughter and excitement. No need to fret about safety, as those protective goggles have you covered. Time to gear up and conquer the play battlefield!
Gel Ball Glory Unleashed!
Hold onto your hats, folks! This Gel Ball Blaster delivers exhilarating fun for everyone! From teenagers to adults, we're all hooked on the excitement it brings. It's time to embrace the gel ball mania!