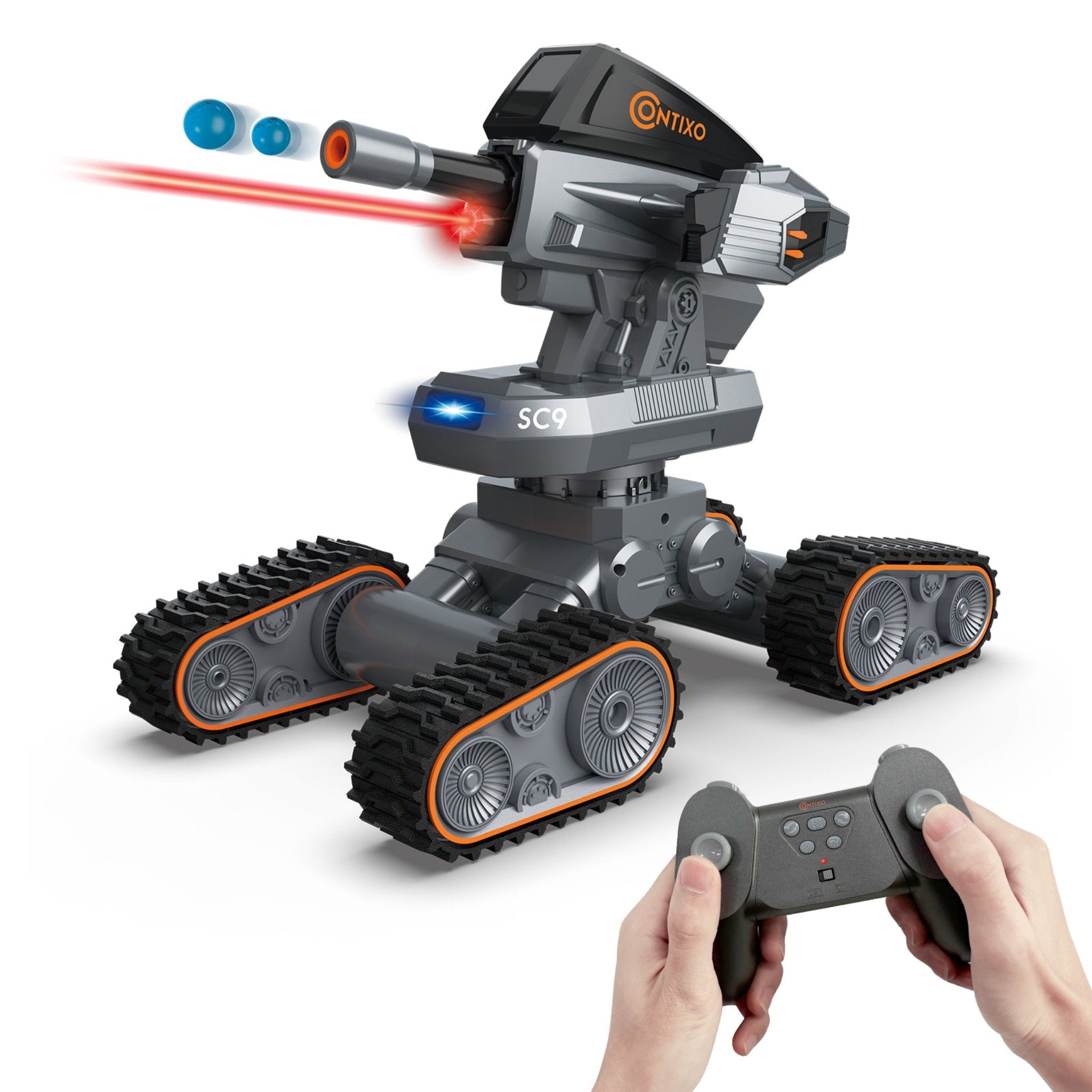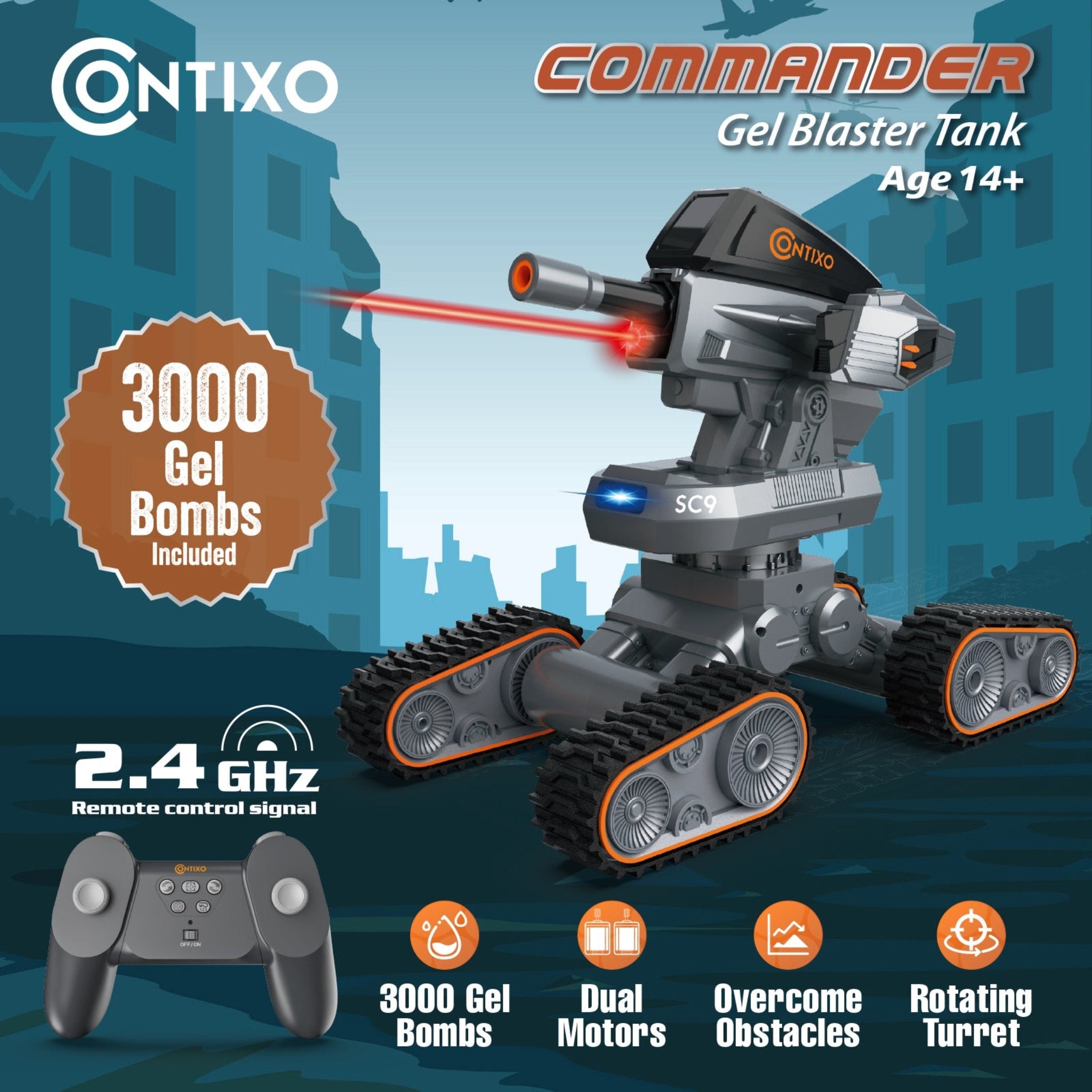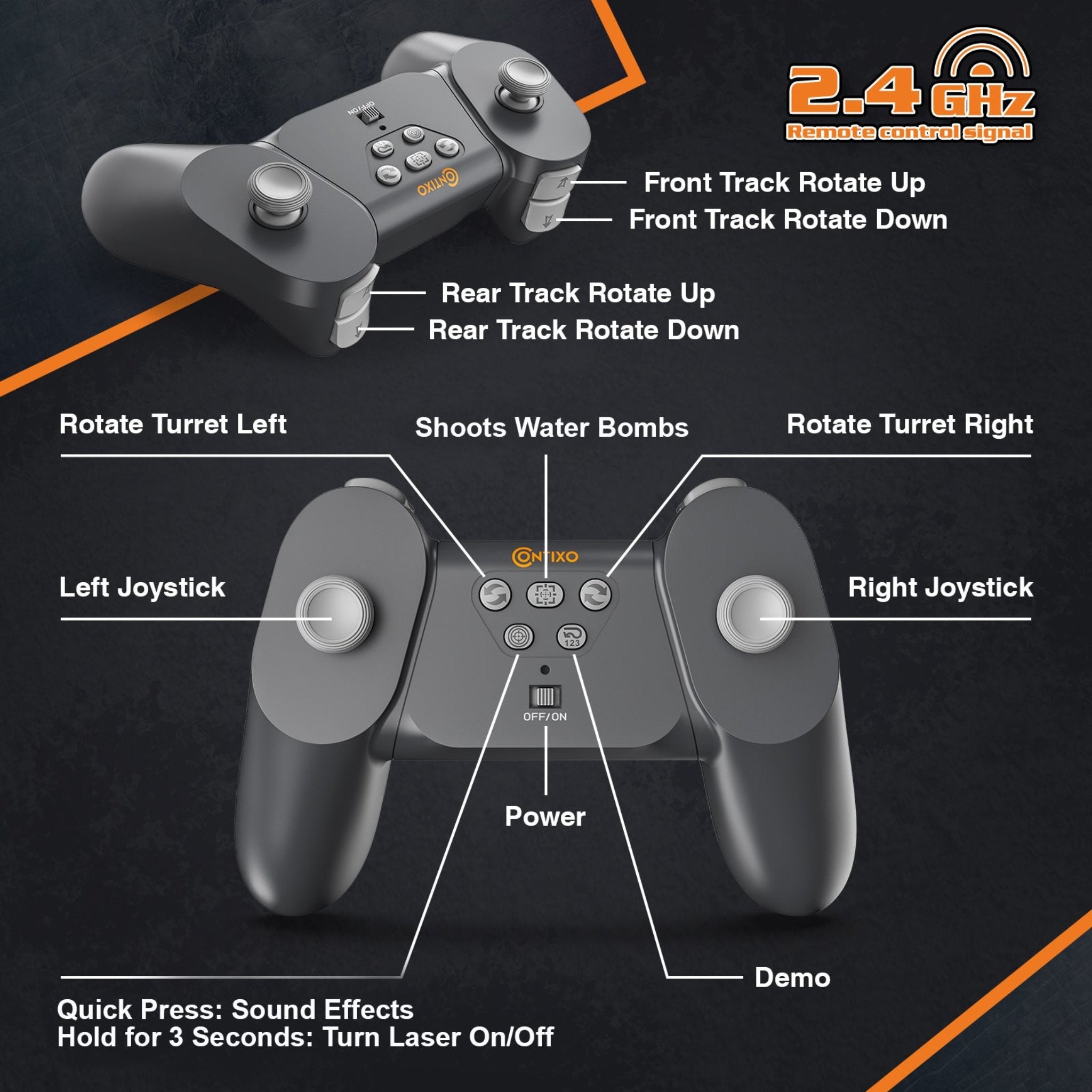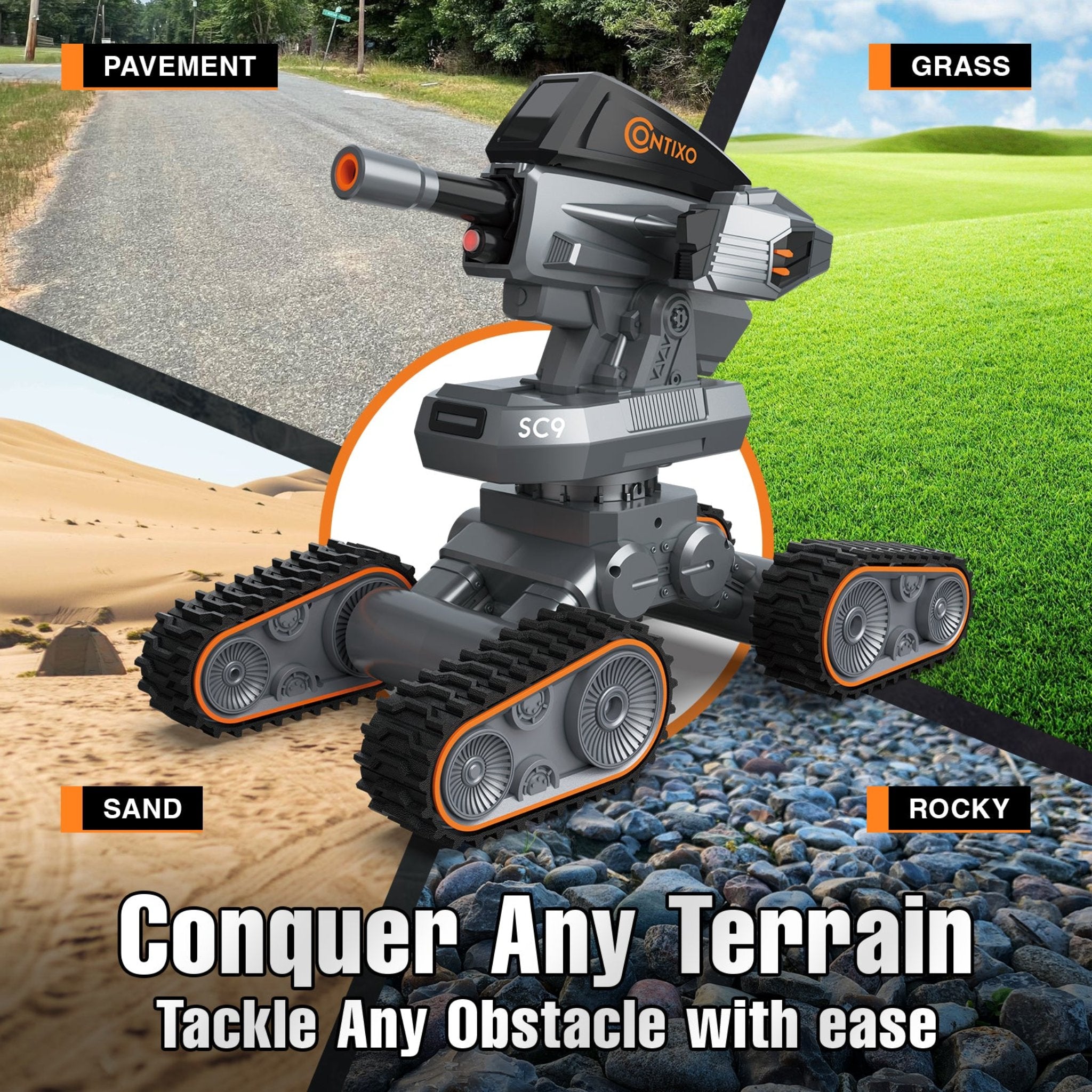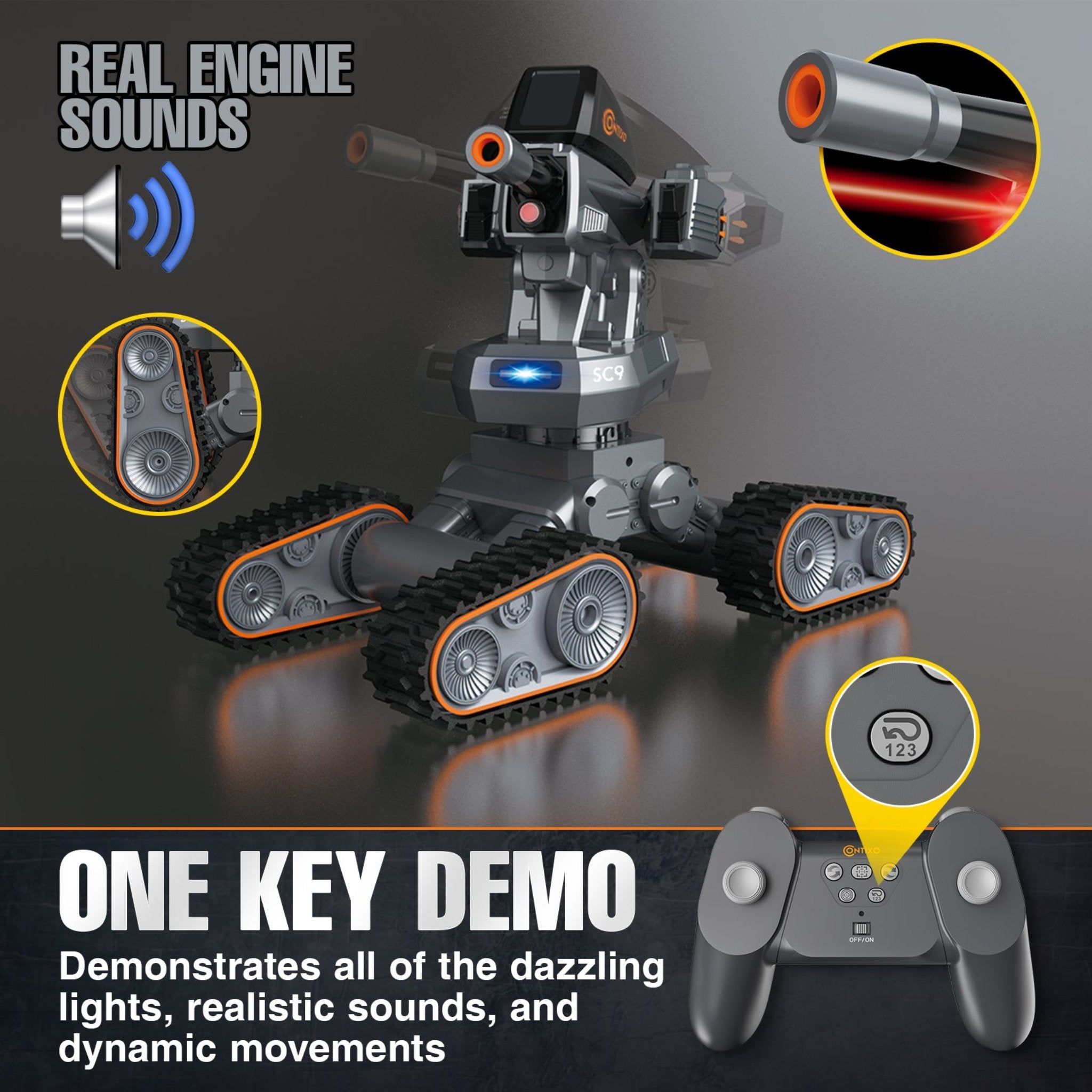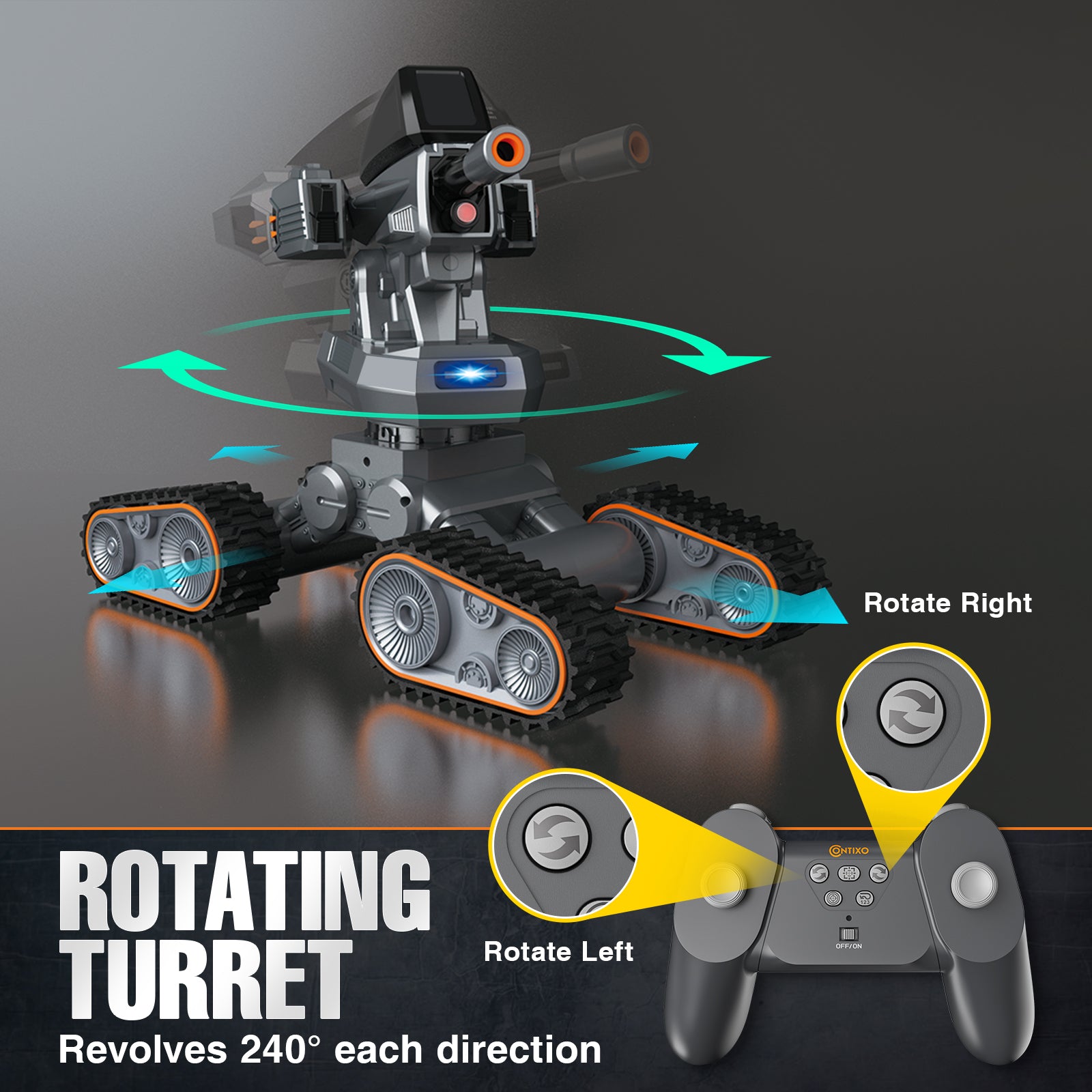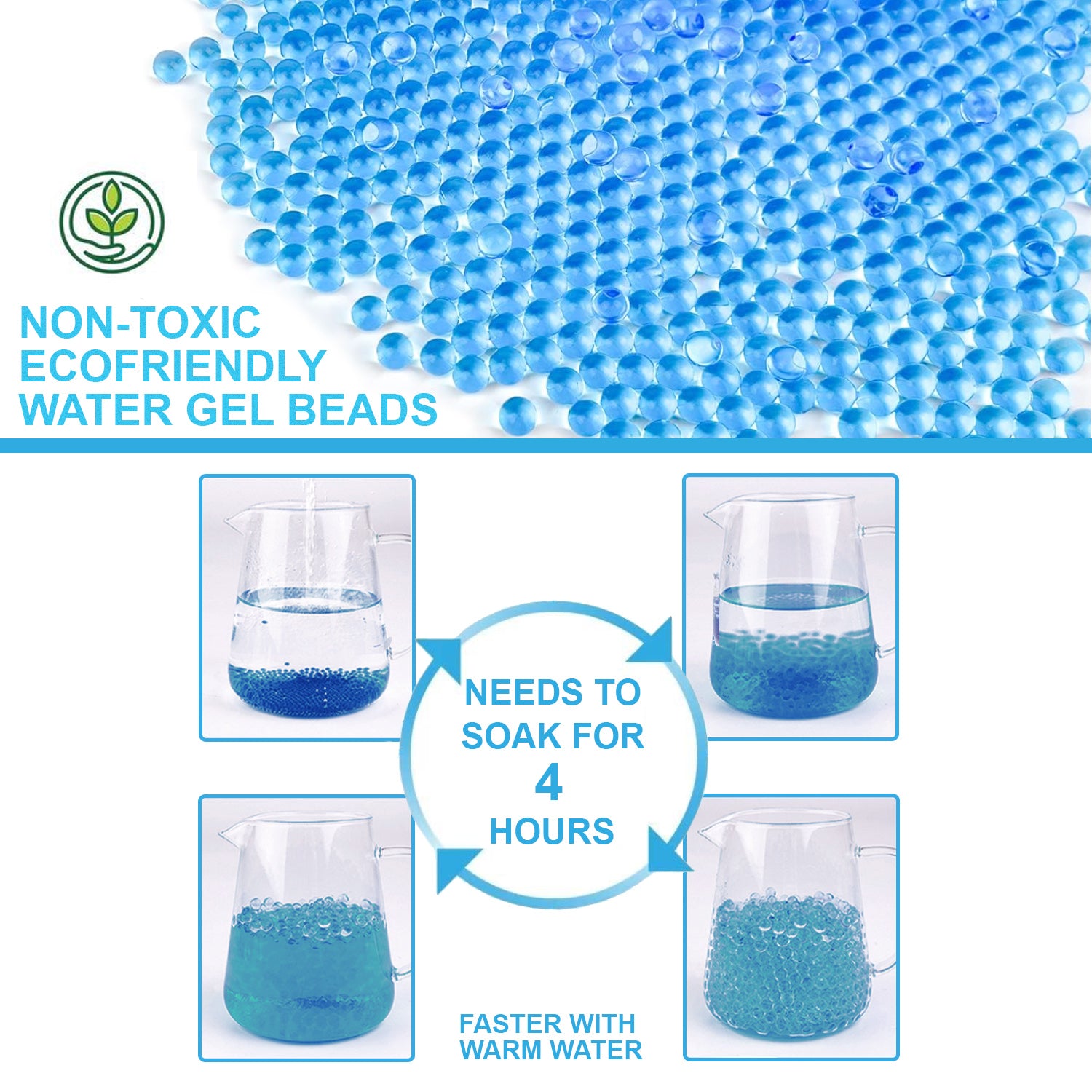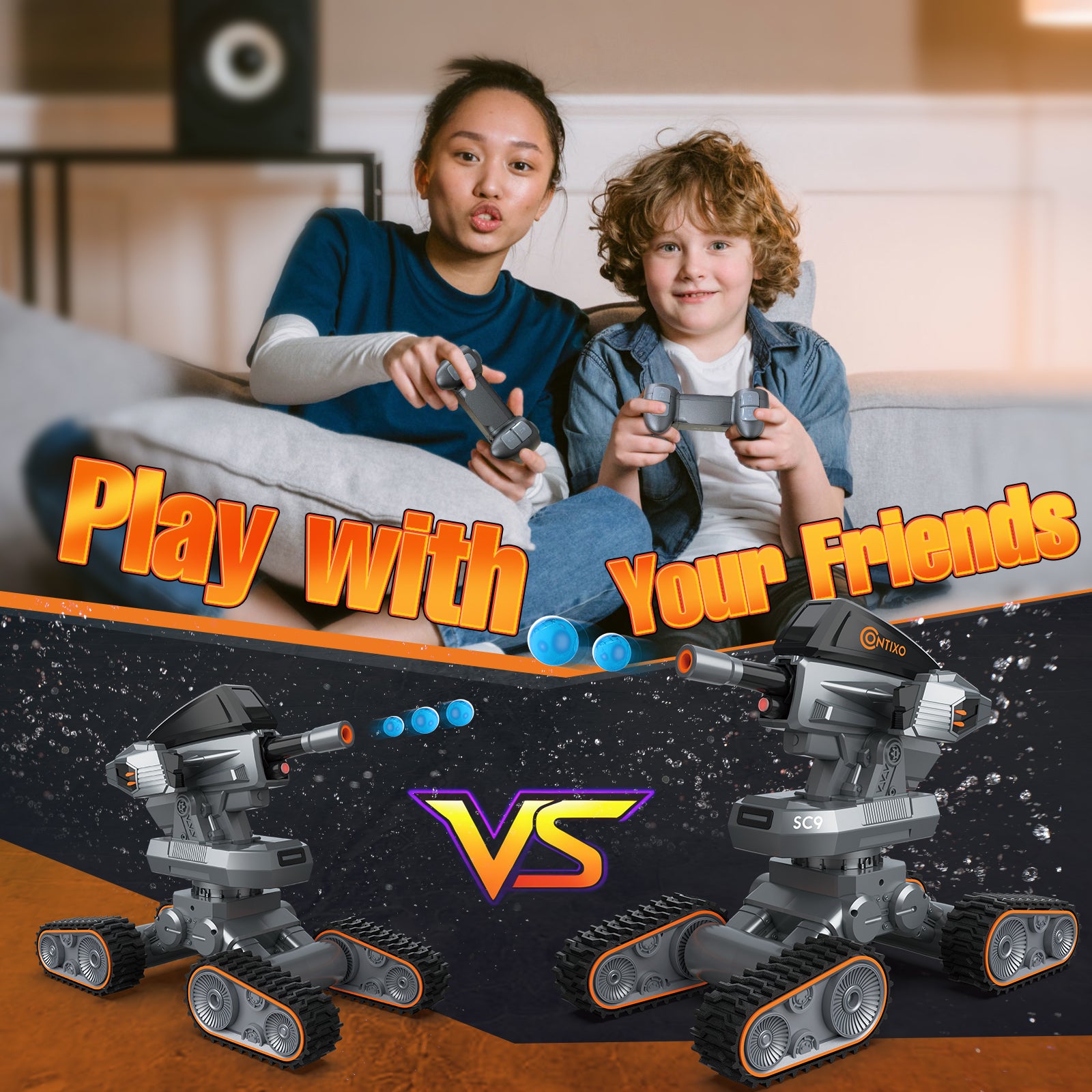 Contixo SC9 Remote Control Commander Gel Blaster Tank
Regular price
$99.99
Sale
Introducing the Contixo SC9 RC Commander Gel Blaster Tank! 
The Ultimate Adventure Companion!
Get ready to embark on an adrenaline-pumping journey with our extraordinary RC Gel Blaster Tank! Unleash your inner warrior and immerse yourself in epic battles with friends and family. This tank-like chariot is more than just a toy; it's a thrilling experience that will leave you on the edge of your seat!
Illuminate Your Way: Turn on the excitement with the built-in Light Switch! Conquer the darkness and explore uncharted territories with ease. This tank chariot is equipped with a powerful light that will guide you through the darkest of missions!
Wild Wheels and Deformation: Ride like the wind with the Remote Control Rotation of the Turret! Maneuver with precision as you control the turret's movements. The wheels are not just for show; they can deform, allowing you to conquer challenging terrains and glide over obstacles effortlessly!
Showstopping Moves: Activate the One Key Demo and prepare to be amazed! Watch in awe as the Contixo SC9 showcases its awe-inspiring capabilities. It's like a mesmerizing dance that will leave everyone in awe!
Infra-Red Laser and Water Bomb Warfare: Prepare for thrilling battles as you lock on your target with the Infra-Red Laser! Engage in exhilarating combat with friends, and with the ability to launch water bombs, you'll have endless fun and refreshing excitement, especially during those hot summer days!
Endless Ammo: With a whopping 3,000 water bombs at your disposal, you'll never run out of ammunition! Get ready to soak your rivals with a torrential downpour of fun and laughter!
Power-Packed Adventure: Armed with a reliable Li-ion Battery, the Contixo SC9 will keep the excitement going for hours on end! No need to worry about running out of juice in the middle of a battle – it's time to take charge and unleash the fun!
Are you ready to experience a whole new level of exhilaration? Unleash the Contixo SC9 RC Commander Gel Blaster Tank, and brace yourself for the adventure of a lifetime! Whether you're exploring uncharted territories, engaging in epic water battles, or conquering all terrains, this thrilling chariot will be your ultimate companion. Get yours now and let the adventure begin!
| | |
| --- | --- |
|  SPECS: | Product Includes: |
| Model: SC9 | 1 x SC9 Commander |
| Control Frequency: 2.4GHZ | 1 x Remote Control |
| Remote Control Battery: 2 x AA (Not Included) | 1 x Charging Cable |
| Battery: 3.7V 1200mAh 18650 | 3000 x Gel Balls |
| Playing Time: Up to 20 Minutes | 1 x Manual |
| Charging Time: About 2 hours | |
| Control Range: Up to 100 Ft. | |
| Size: 13 x 7.5 x 10.6 Inches | |
MAKE LAUGHTER
The off-road tank shell car brings a joyful atmosphere and makes kids laugh constantly.
Engaging Challenges
Create obstacle courses or maze layouts for the tank to navigate, promoting problem-solving skills.
Stimulate curiosity
children can explore the principle and operation of water bombs through observation and experimentation.
Realistic Sound Effects
Authentic tank sounds add to the immersive play experience, making it feel like a genuine adventure.
Durable and Built to Last
This tank is tough! It has endured crashes, bumps, and even a few accidental drops, and it's still going strong. Impressive durability!