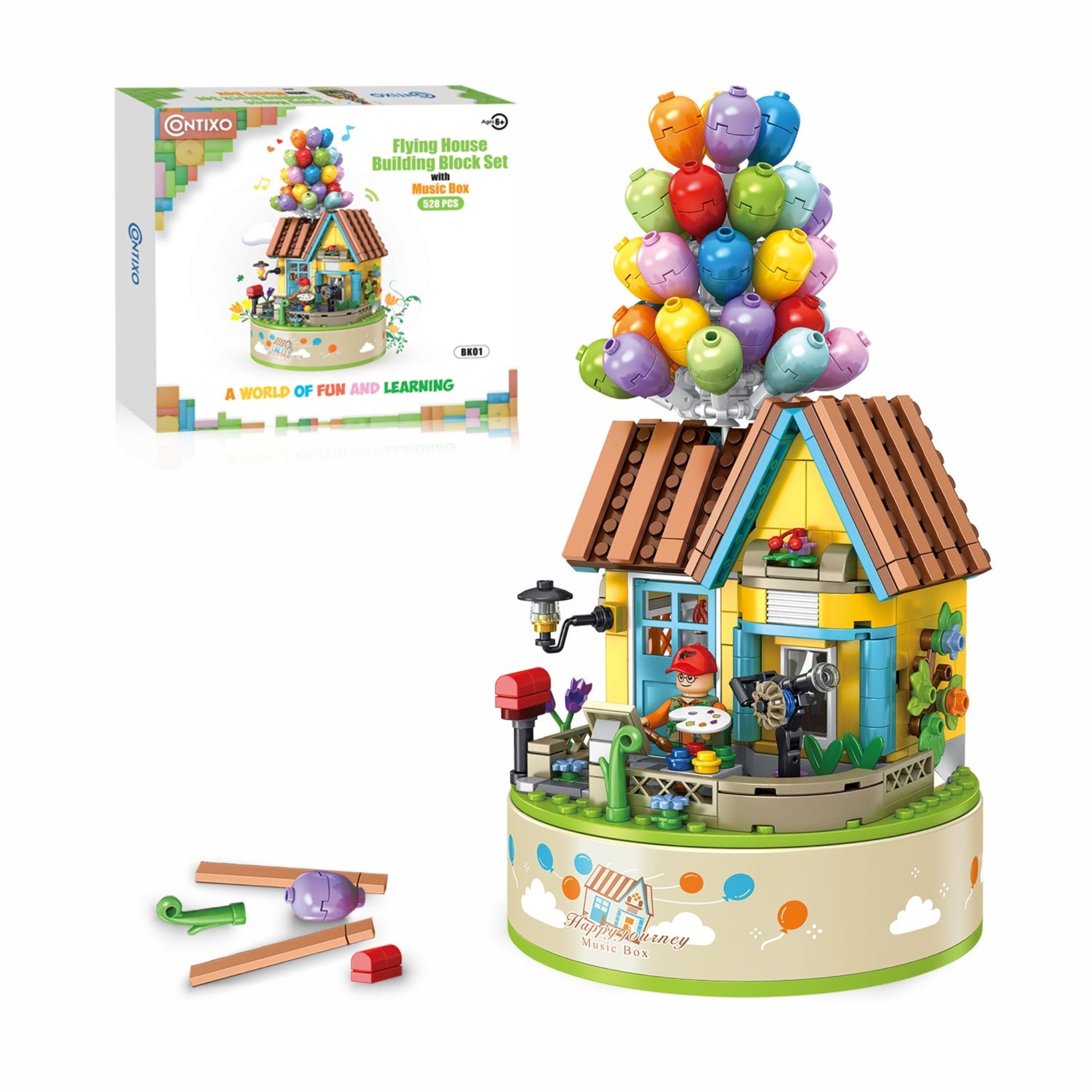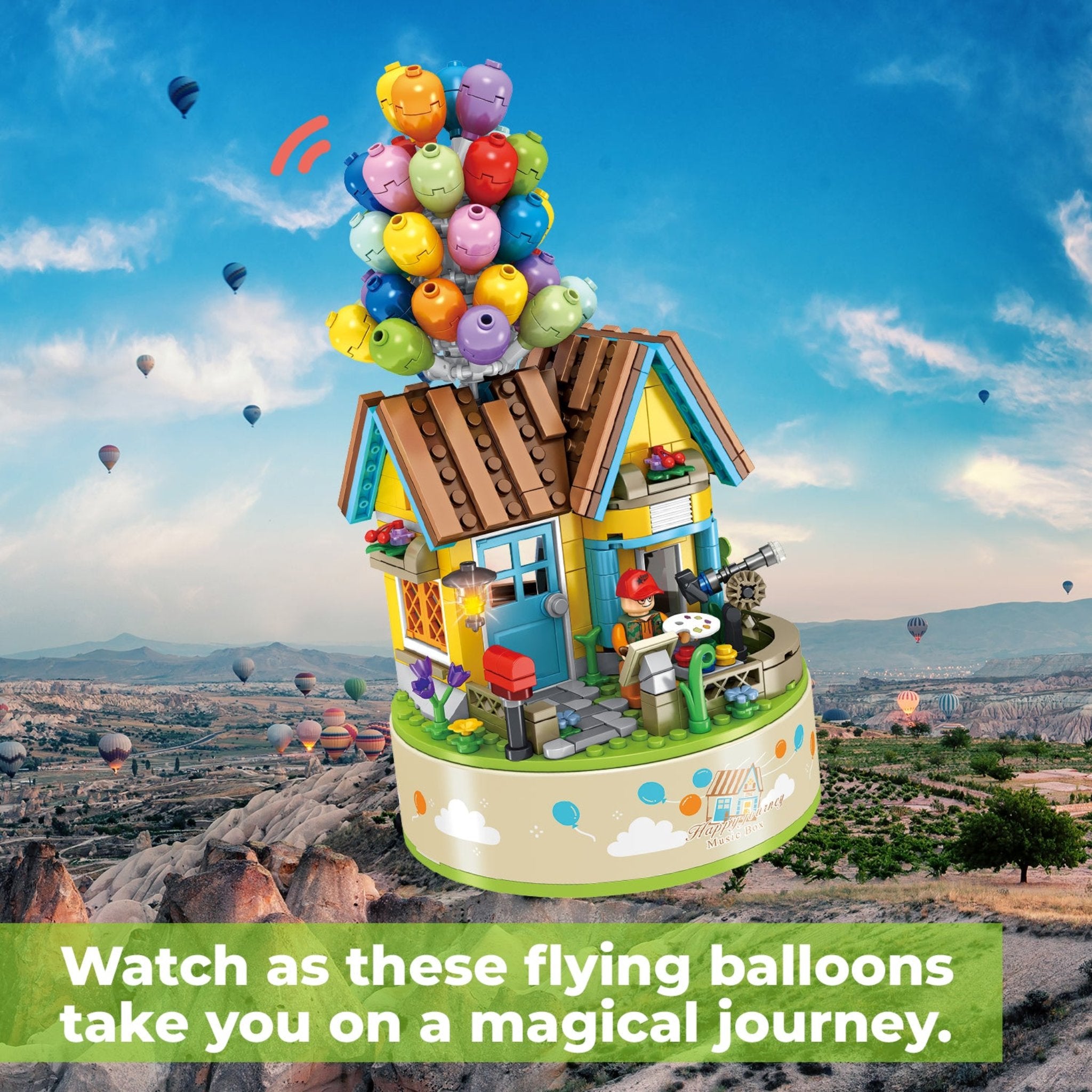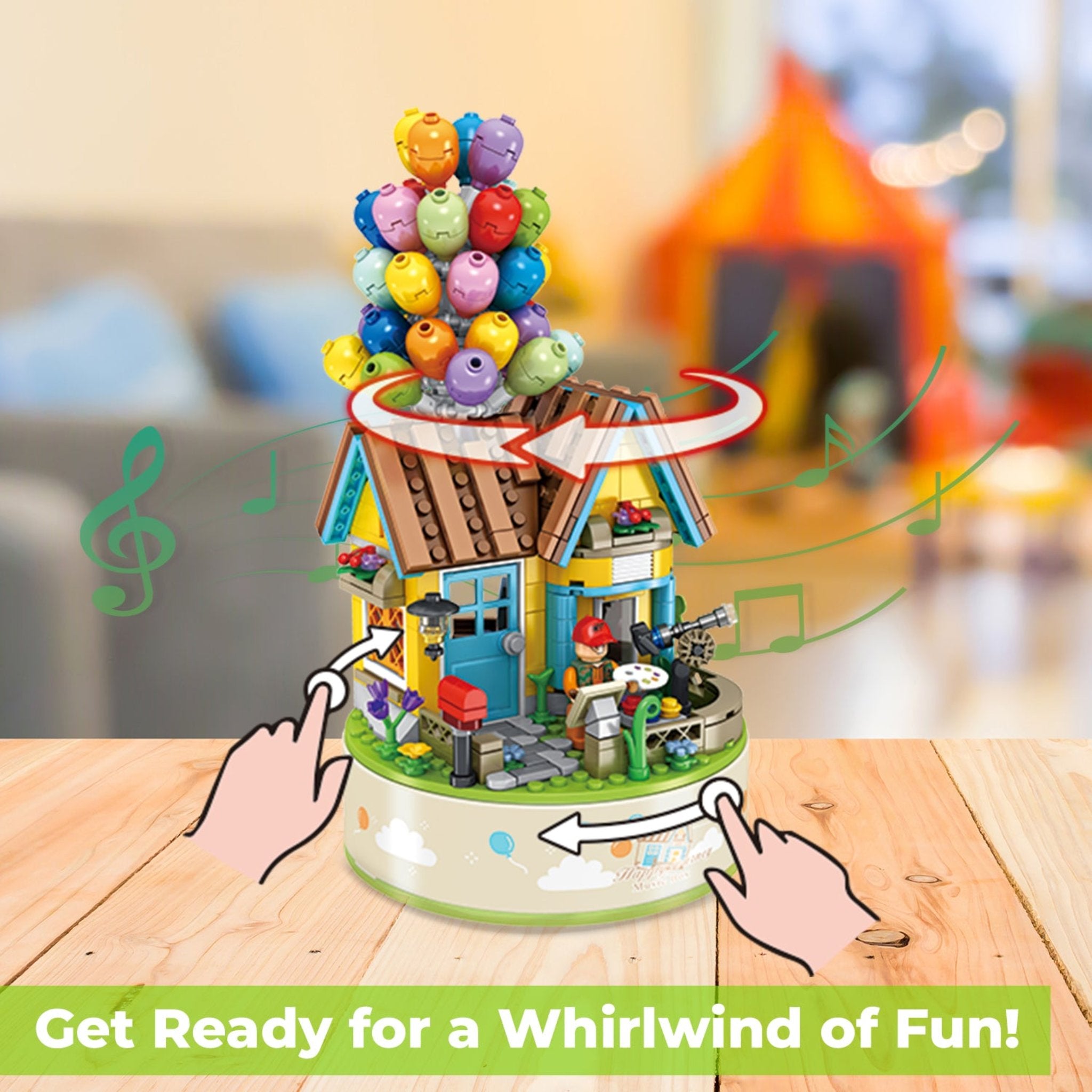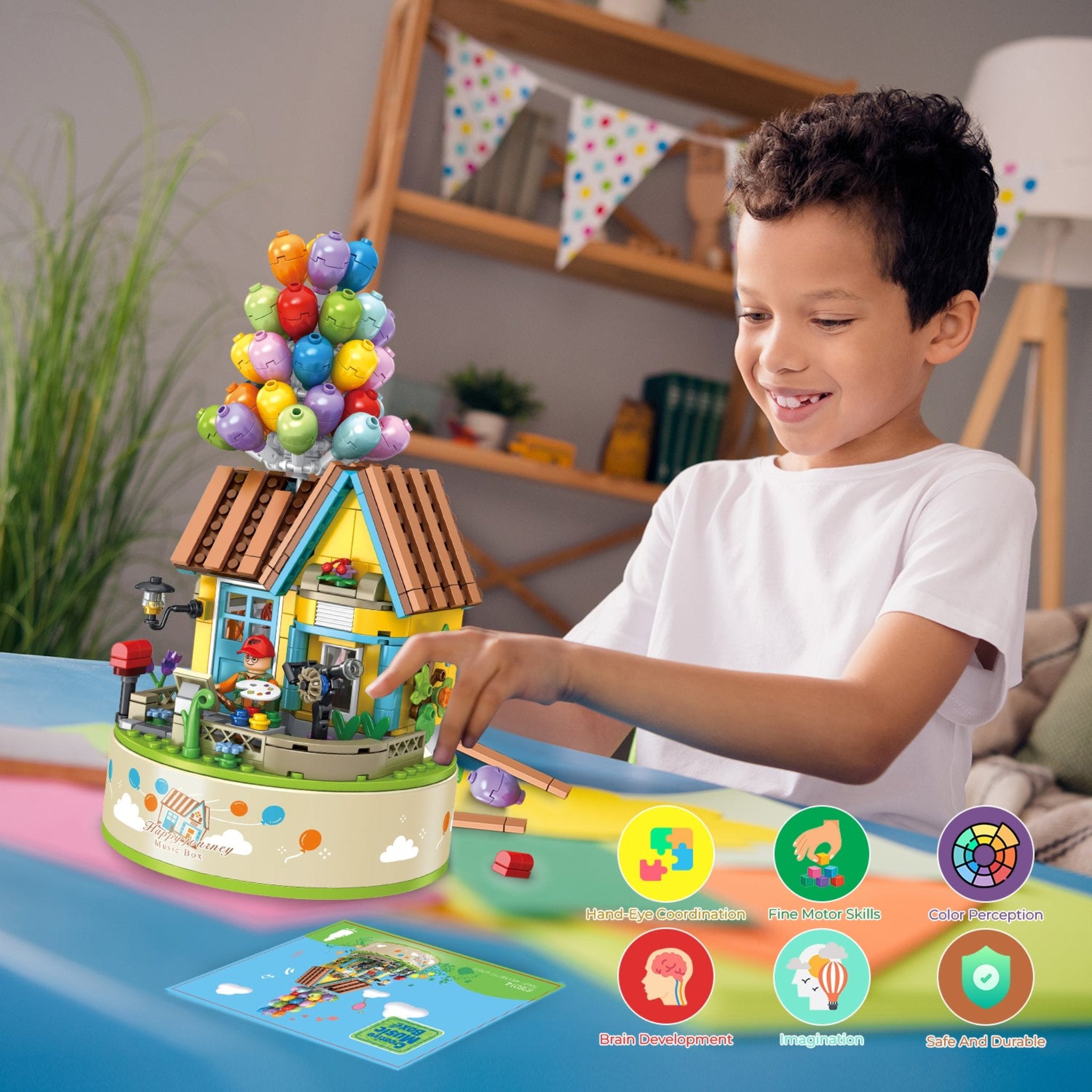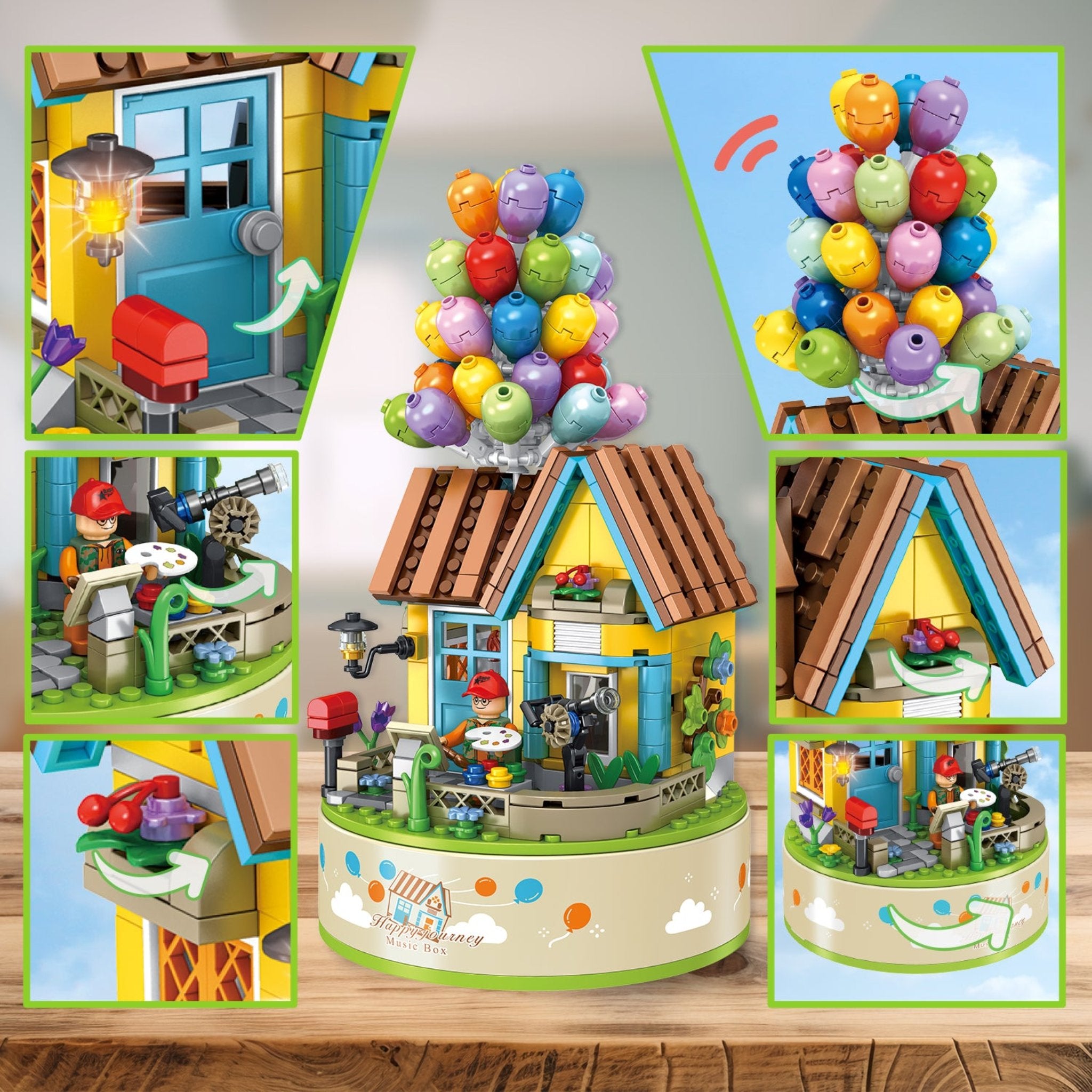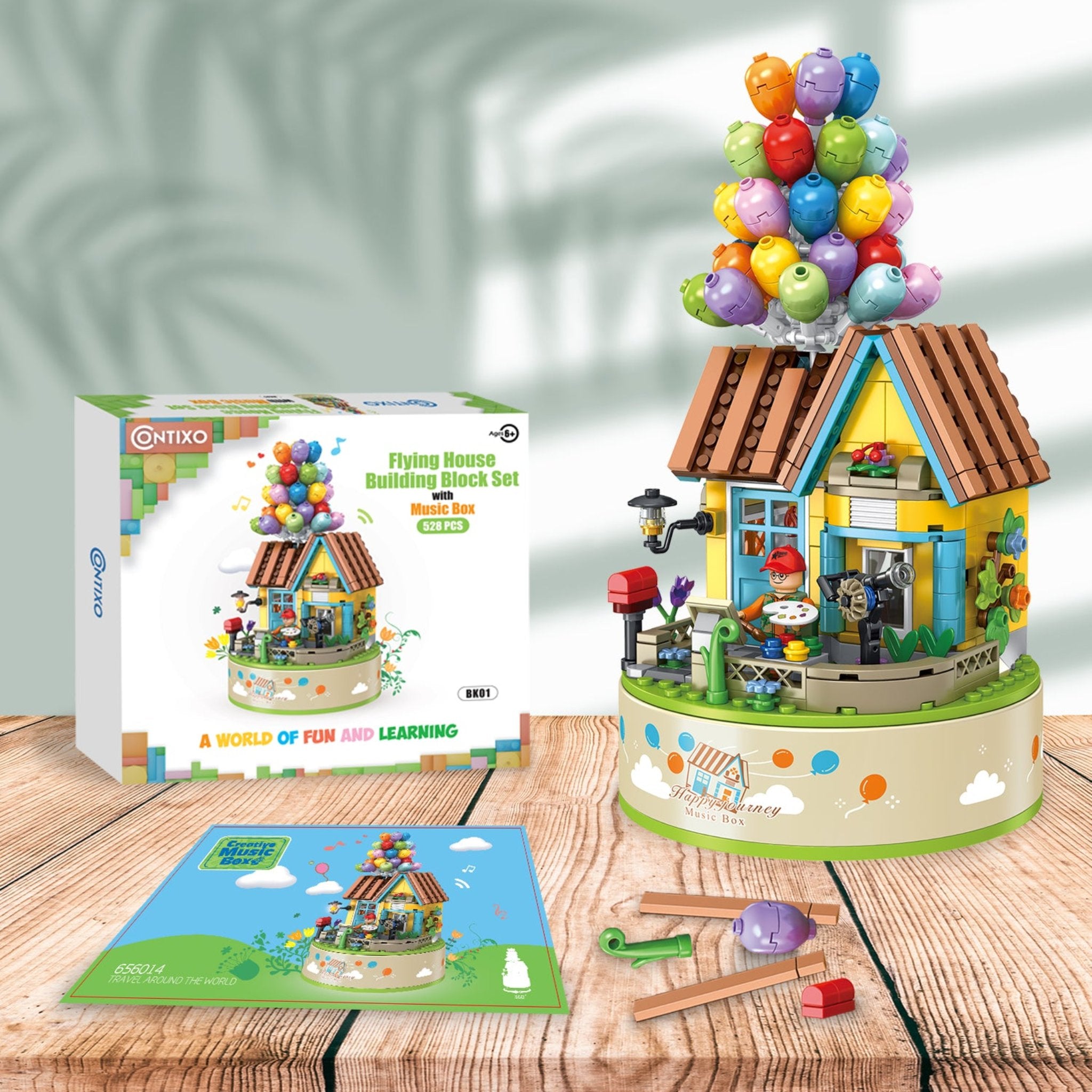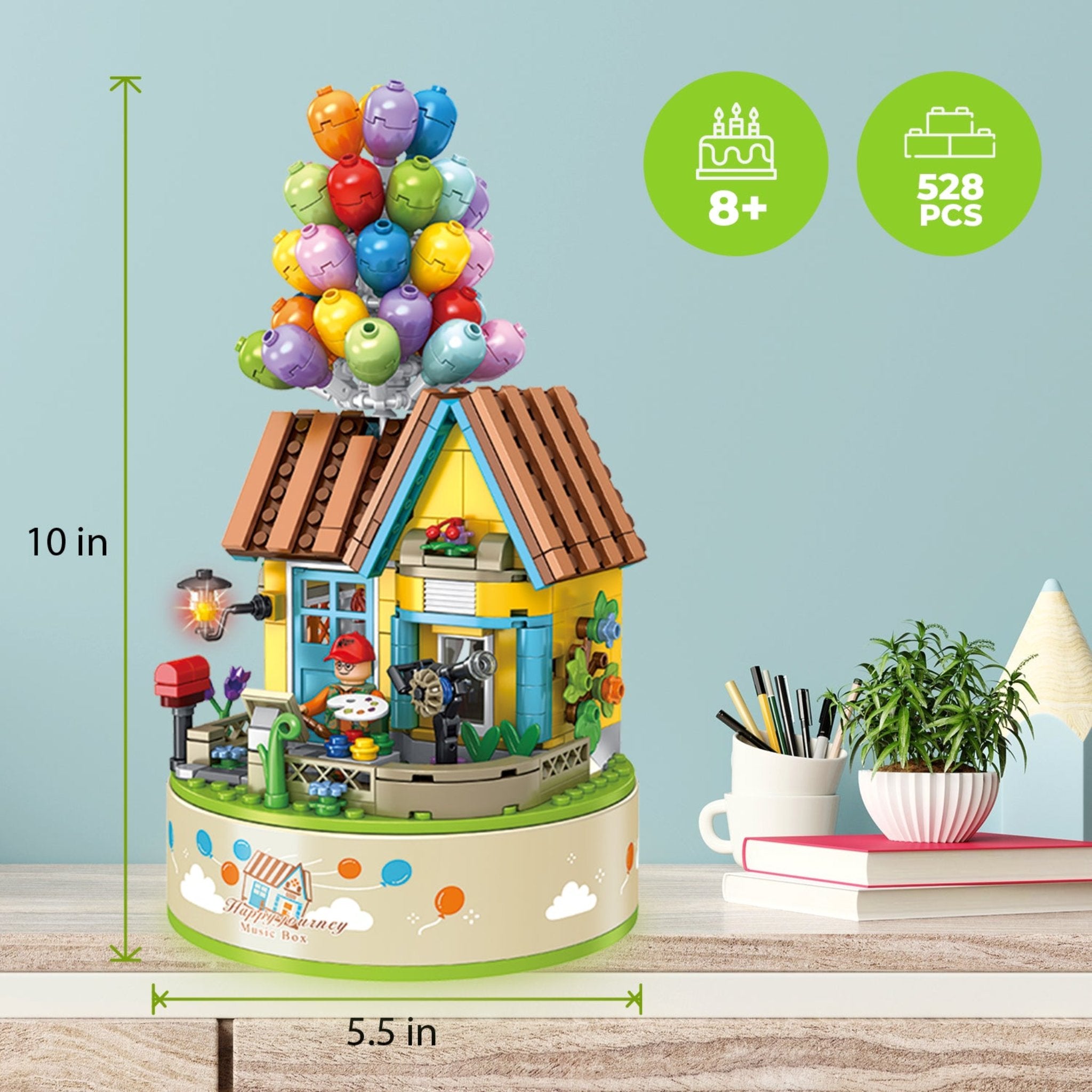 Contixo BK01 Flying Balloons Building Block Set with Music Box - 528 PCS
Regular price
$45.99
Sale
Introducing the Contixo Flying Balloons Building Block Set with Music Box Carousel!
Unlock the limitless possibilities of creativity and imagination with this captivating construction set, designed to inspire and delight builders of all ages. With an impressive 528 pieces, this set offers a thrilling challenge that will keep you engaged for hours on end.
Prepare to be amazed as you embark on a whimsical journey through the skies with the Flying Balloons Building Block Set. Construct your very own hot air balloons, complete with vibrant colors and intricate detailing. Let your imagination soar as you bring your creations to life and watch them take flight, evoking a sense of wonder and adventure.
But the excitement doesn't stop there! The centerpiece of this set is the enchanting Music Box Carousel. As your balloons gracefully glide through the air, the carousel spins to the tune of a delightful melody, adding a touch of magic and charm to your playtime experience. The carousel features intricate designs and rotating elements that enhance the visual spectacle and captivate the imagination.
Crafted with meticulous attention to detail, each building block is made from high-quality, durable materials to ensure longevity and withstand countless play sessions. The pieces fit together seamlessly, allowing you to create sturdy structures that can withstand the test of time. The set also includes an easy-to-follow instruction manual that guides you through the assembly process, making it suitable for builders of all skill levels.
Perfect for both solo play and collaborative building adventures, the Contixo Flying Balloons Building Block Set encourages social interaction, problem-solving, and fine motor skill development. Unleash your creativity and construct unique balloon designs, customize the carousel, or even combine it with other building sets to create a larger, more elaborate playtime universe.
Whether you're an avid builder, a fan of music boxes, or simply seeking a gift that will captivate and inspire, the Contixo Flying Balloons Building Block Set with Music Box Carousel is the perfect choice. Immerse yourself in a world of imagination, creativity, and endless fun as you embark on a journey among the clouds.
Unleash Your Inner Architect: Dive into a world of limitless creativity and imagination with the Contixo BK01 Flying House with Balloons Building Block Set on Music Box - 528 PCS. Challenge yourself with 528 pieces that promise hours of engaging fun.
Whimsical Sky Adventures: Set off on a captivating journey through the clouds with your very own hot air balloon creations. Bursting with lively colors and intricate designs, watch as your fantasies take flight and your sense of wonder soars.
Enchanting Music Box Magic: Prepare to be mesmerized by the heart of this set – the Music Box Carousel! As your balloons dance through the air, the carousel whirls to a delightful melody, casting an enchanting spell that adds magic and allure to your playtime.
Durability Meets Detail: Crafted with meticulous precision, each block is built to last using top-notch, sturdy materials. Construct with confidence as the pieces fit seamlessly together, forming robust structures that withstand the test of countless adventures.
Elevate Playtime Together: Bring friends and family together for collaborative construction journeys that ignite social interaction, problem-solving, and motor skills. From imaginative balloon designs to personalized carousel touches, the sky's the limit! Elevate your playtime universe by combining sets for grander creations.
Product Includes:
1 x Musical Base
528 x Building Blocks
1 x Instruction Manual

Empowering Creativity
Our family time was filled with laughter, shared ideas, and a sense of accomplishment.
Beyond Lego
The texture of this block set is far above the average brand and makes me feel like I'm getting my money's worth.
A Packaging Marvel
The beautiful packaging attracted me at the first glance, showing off the high quality vibe.
Harmonic Joy
My daughter's love for this gift let me know that I had chosen the best birthday gift ever!
Building Melodic Memories
The choice of music is perfect for children, not too harsh or annoying.