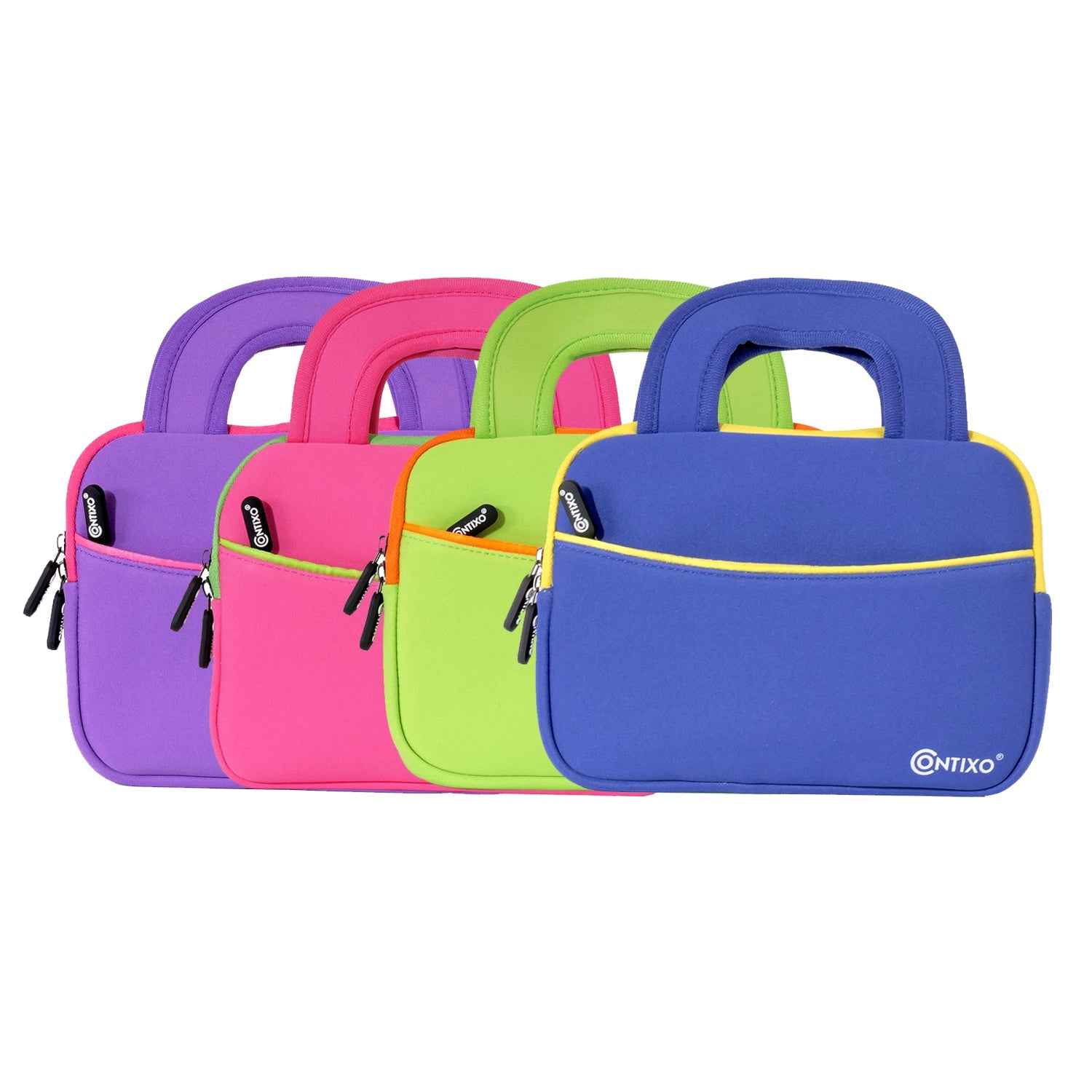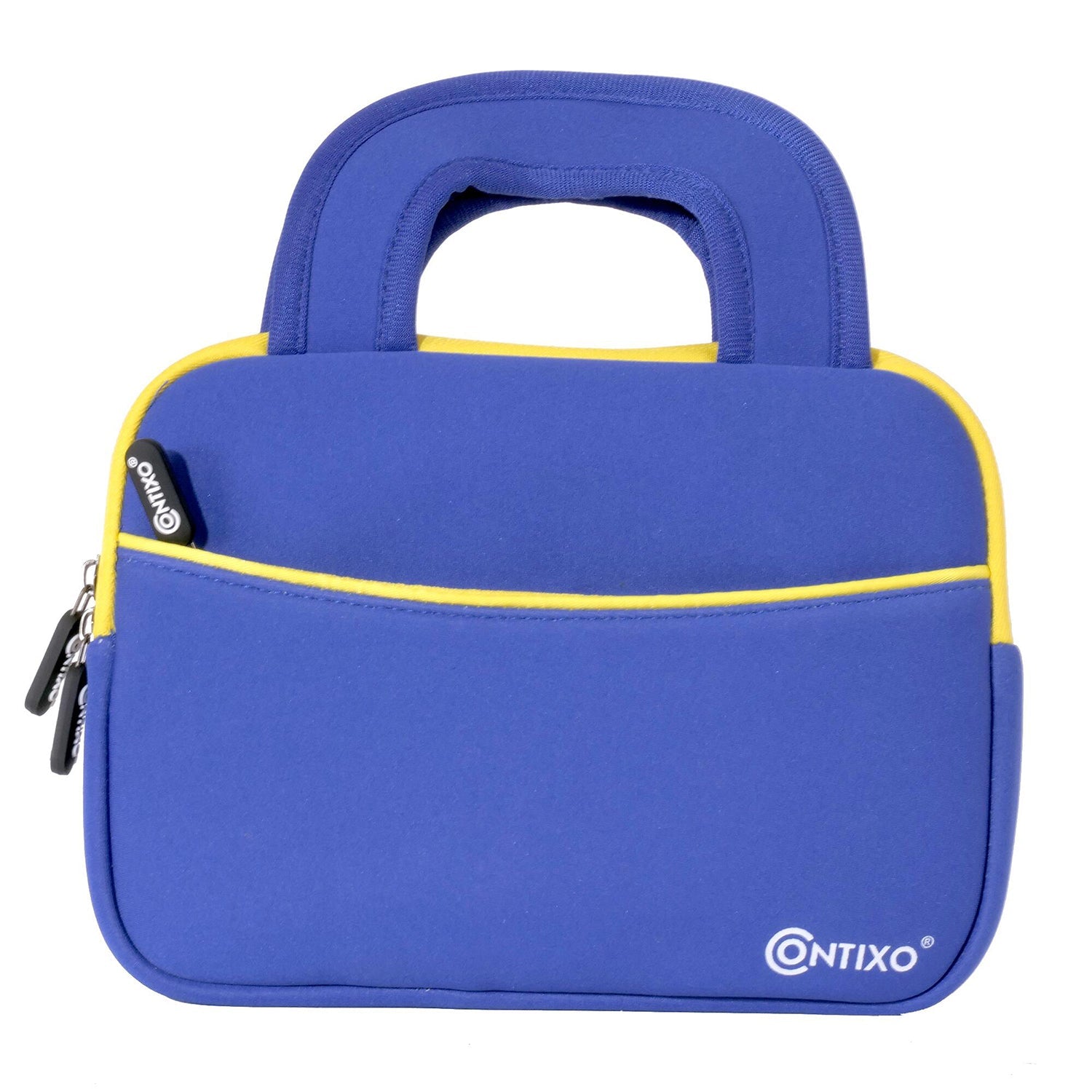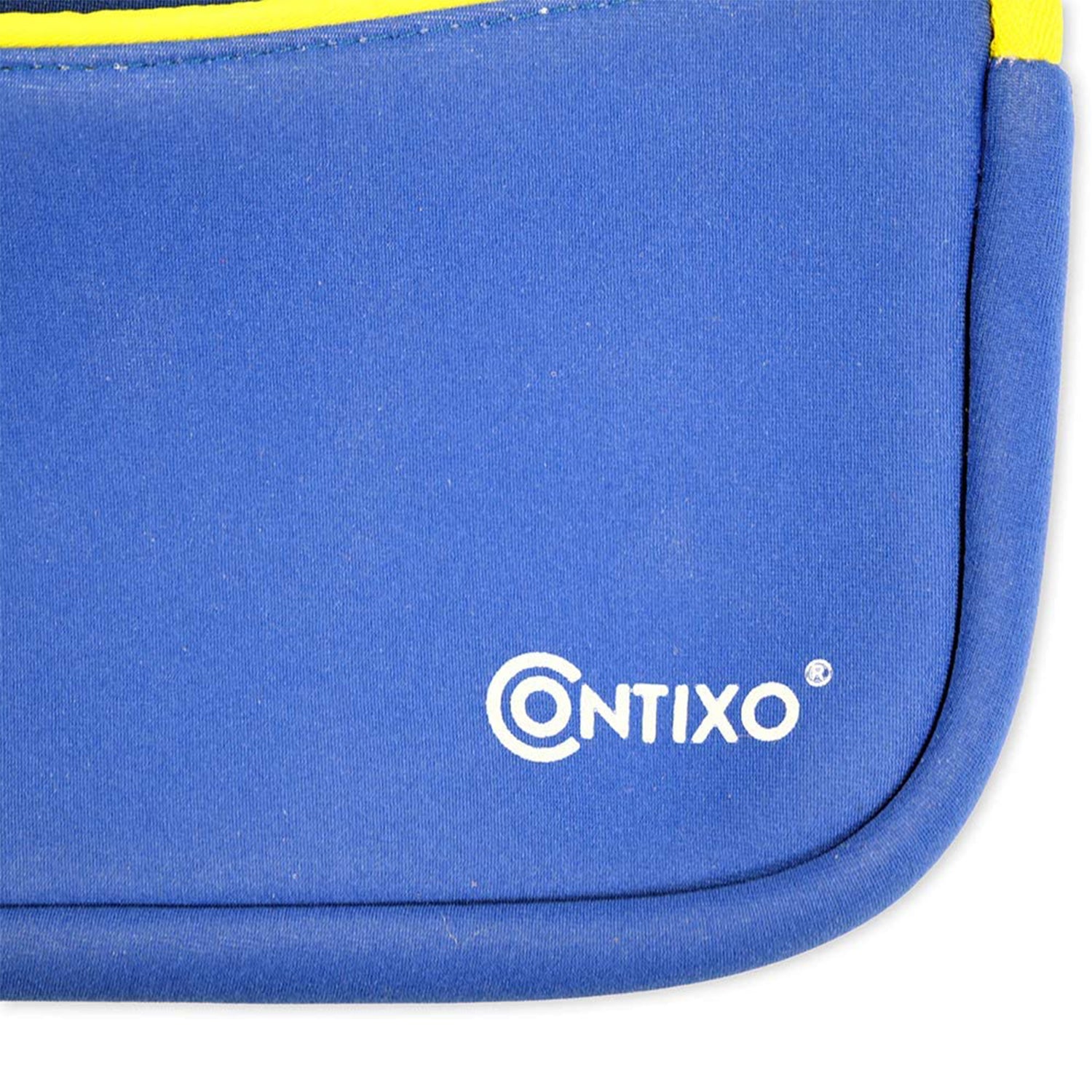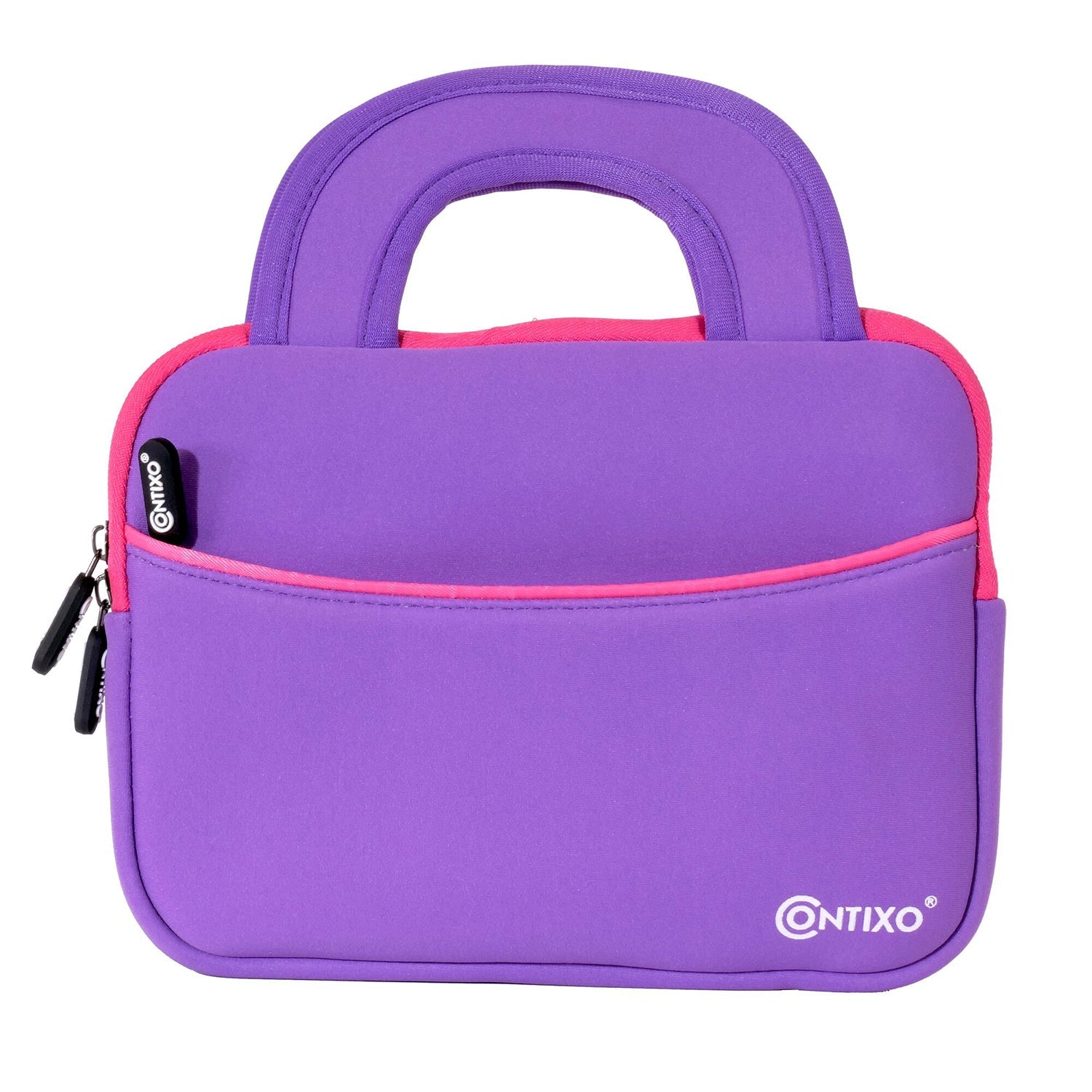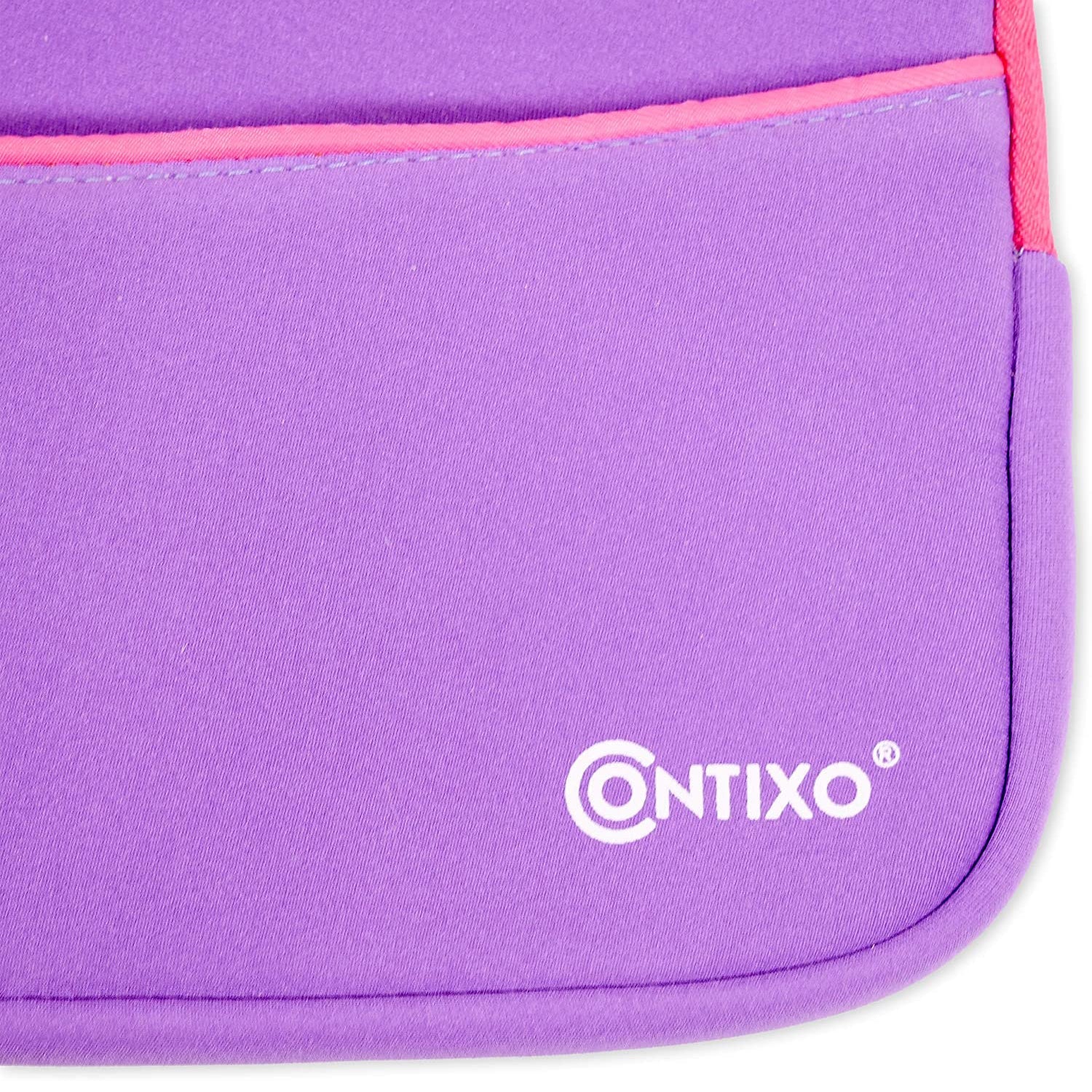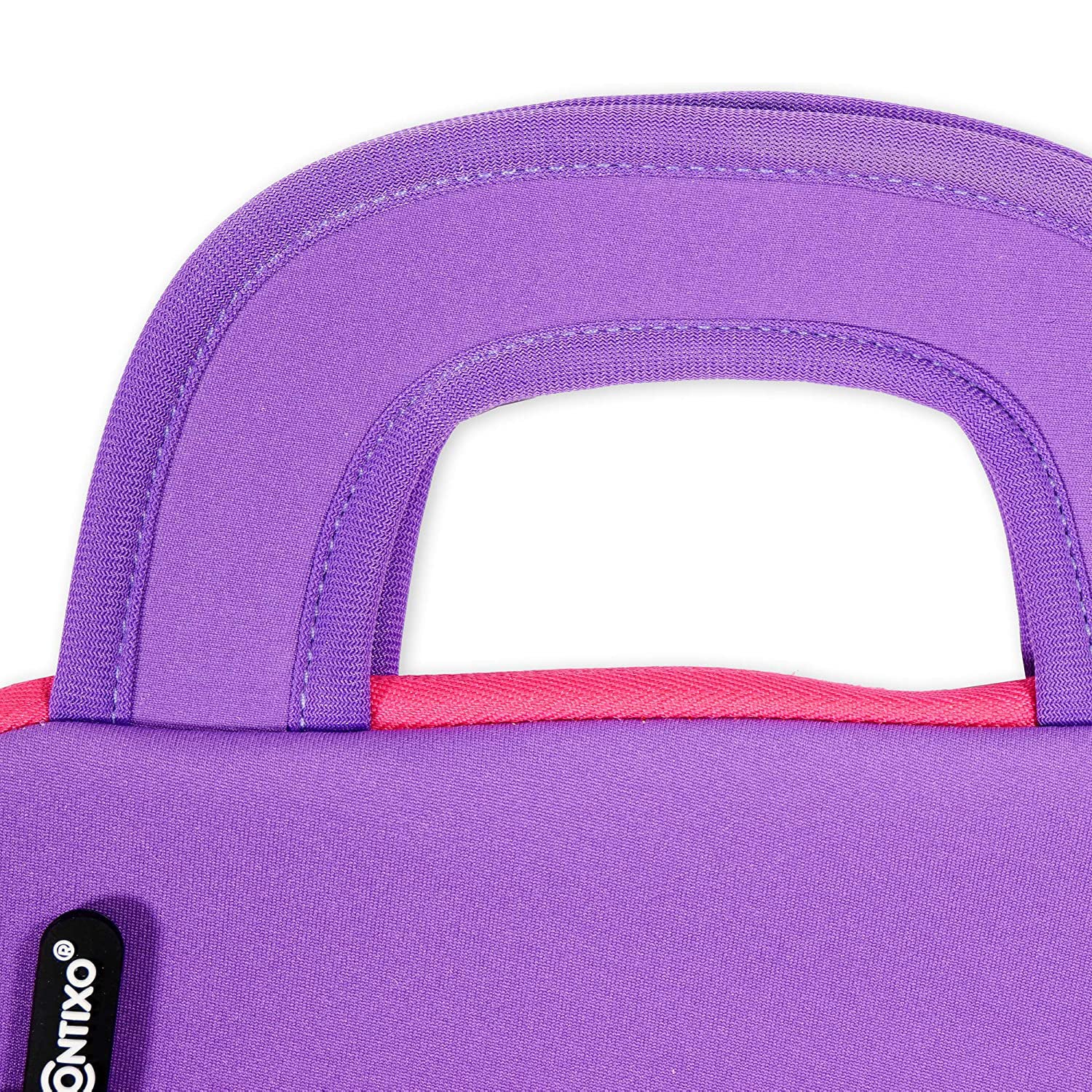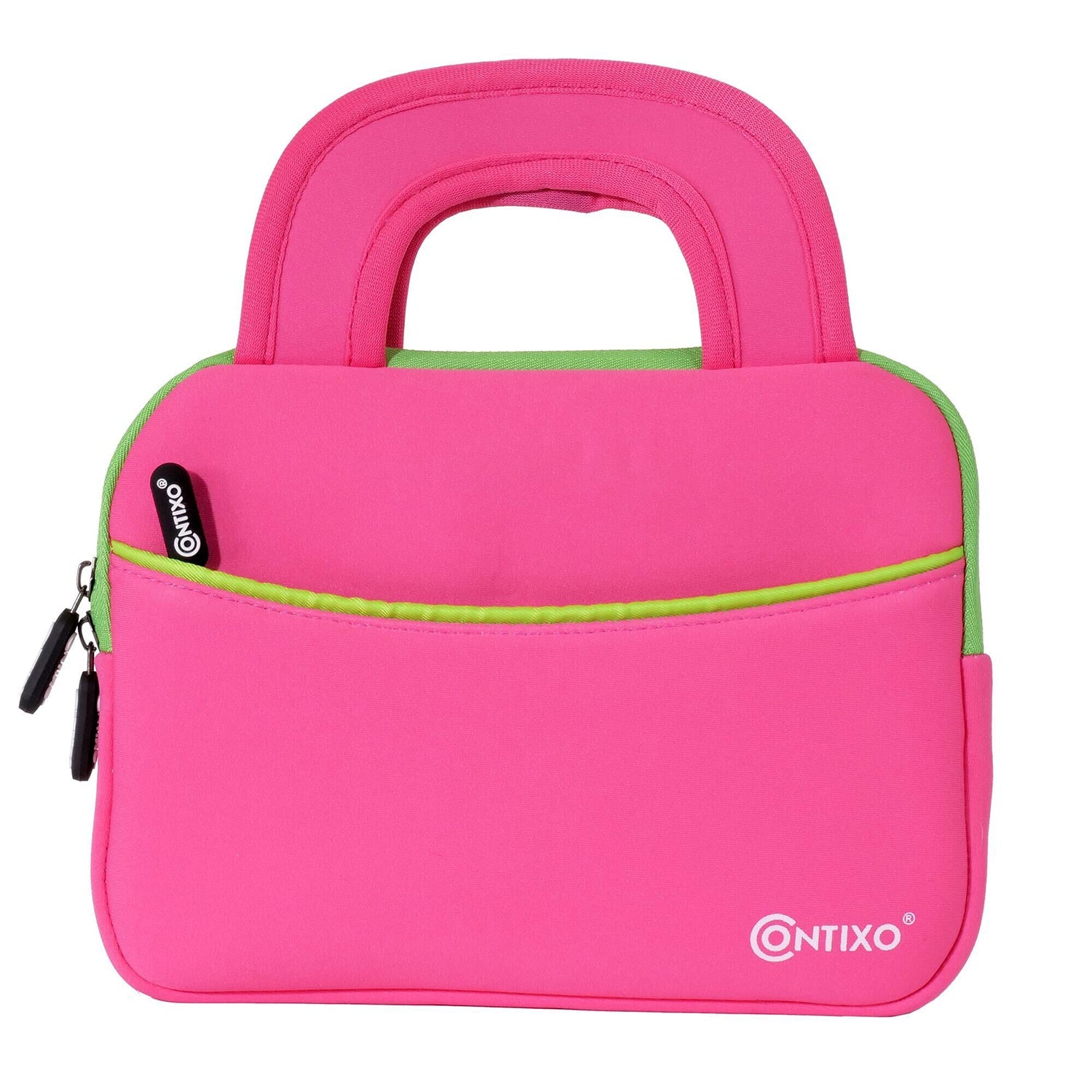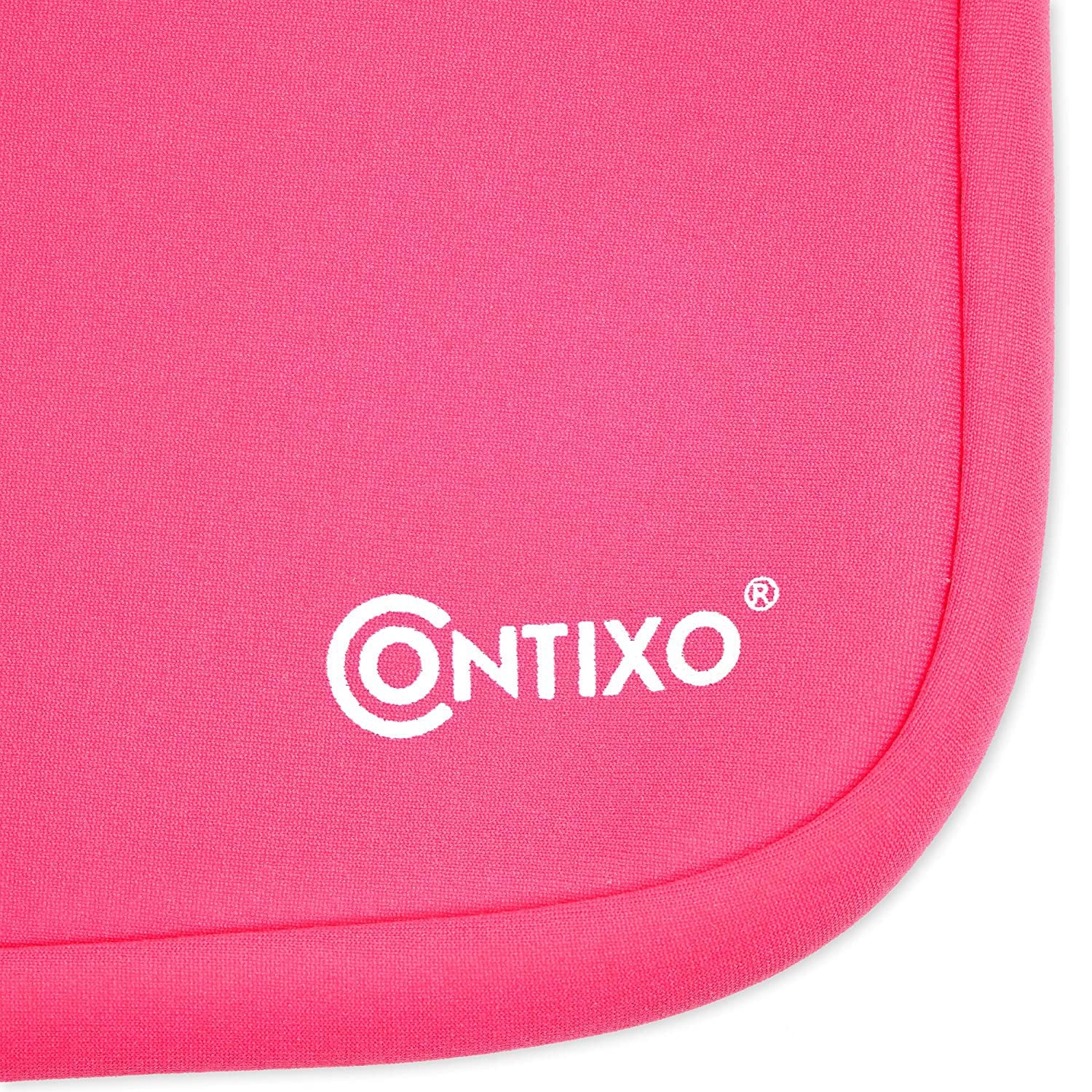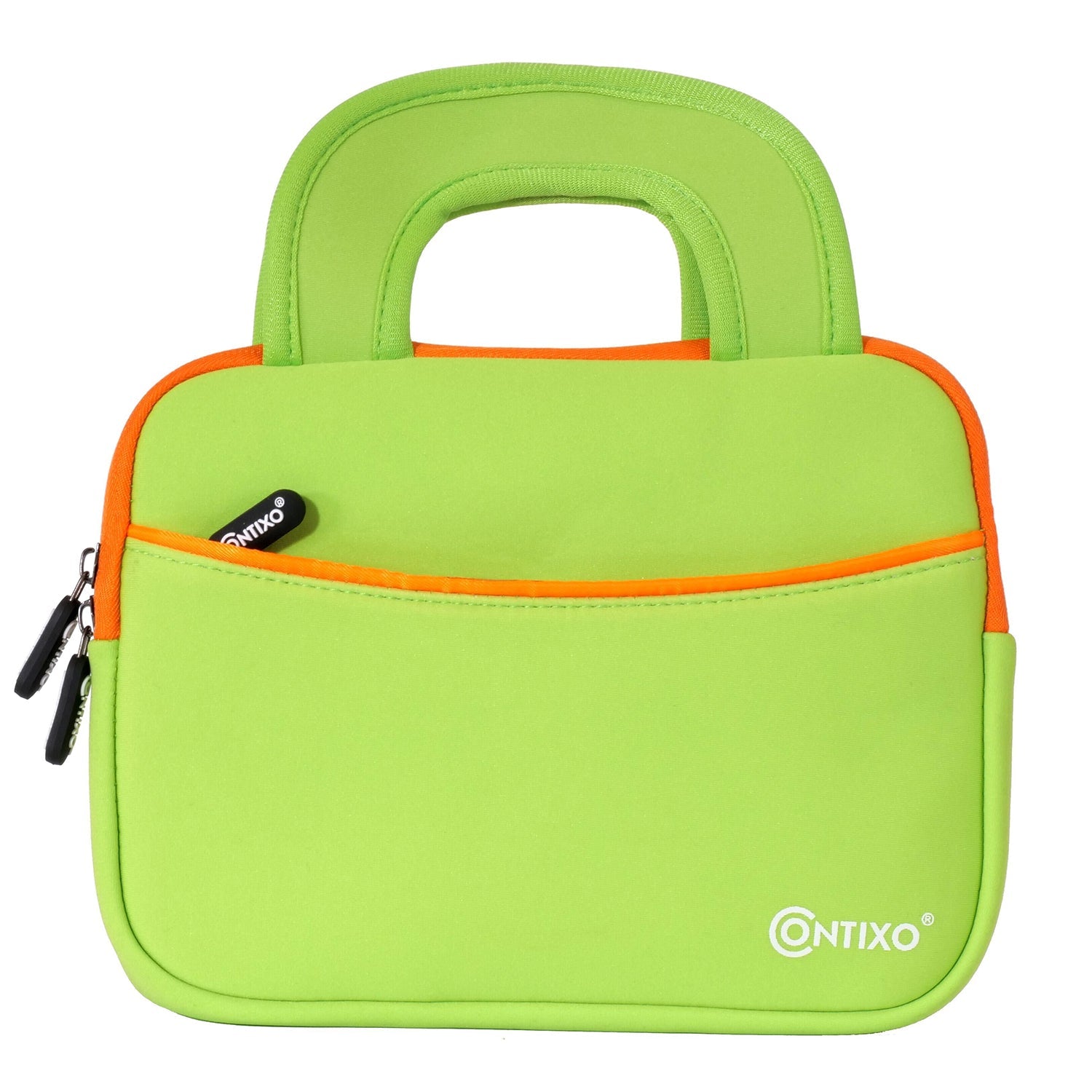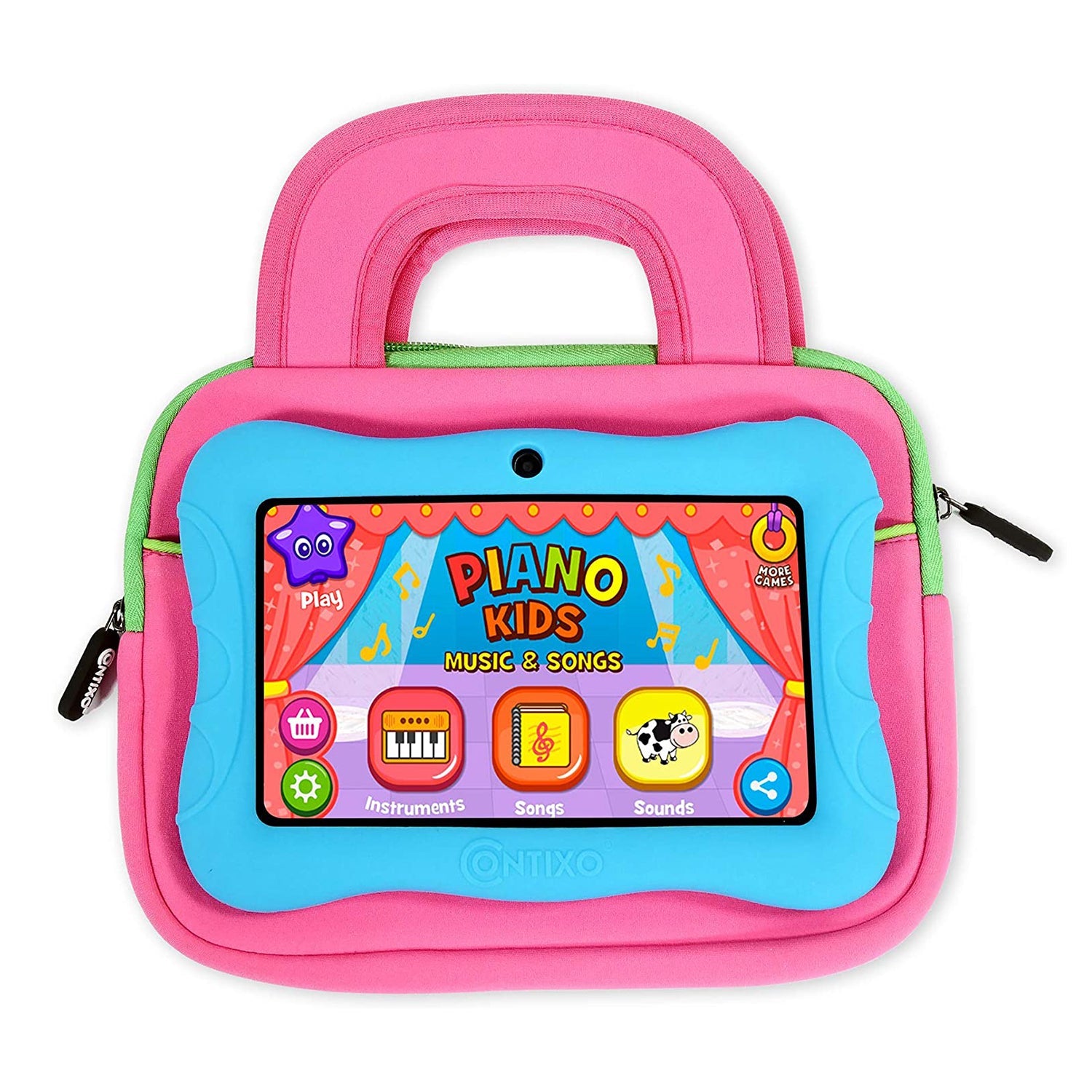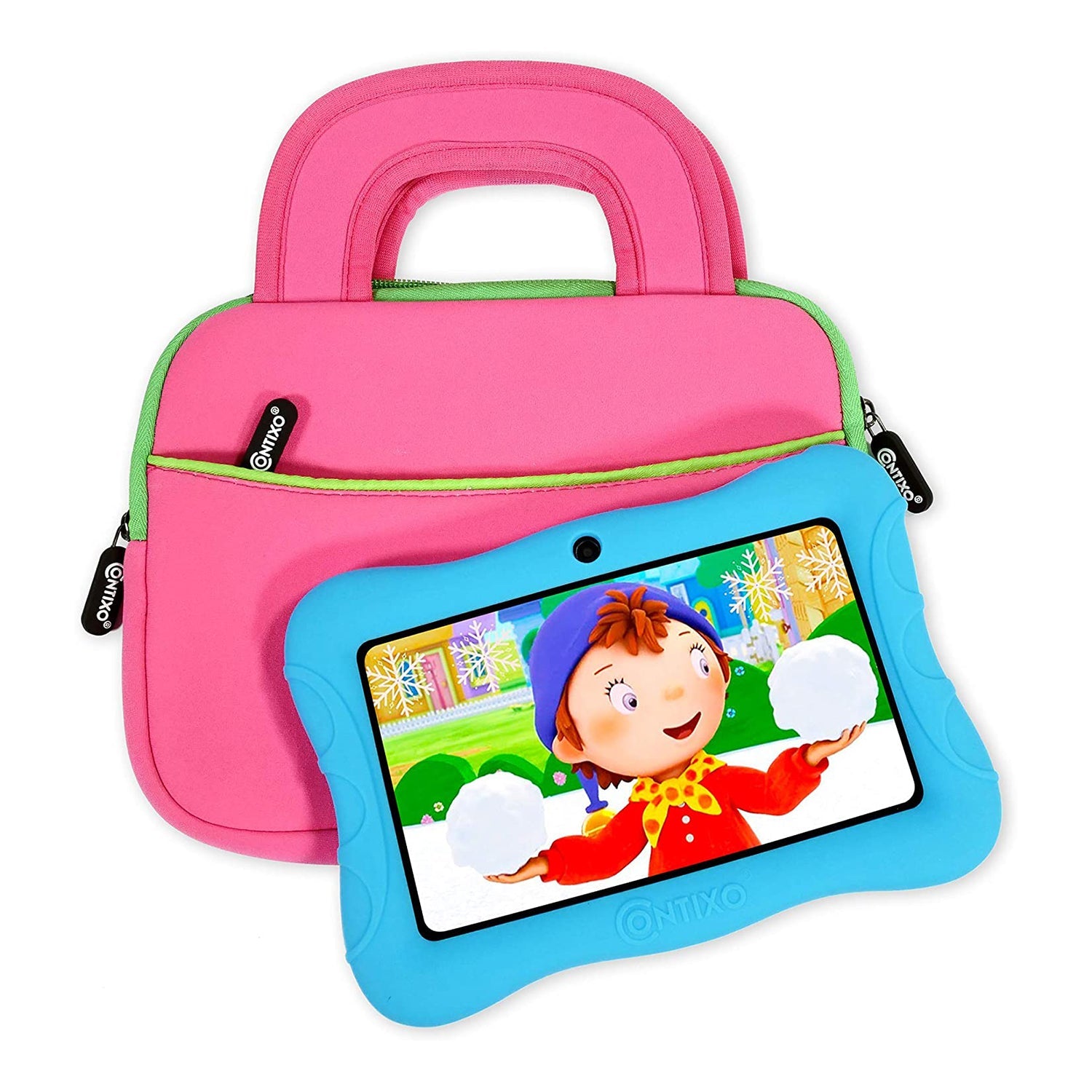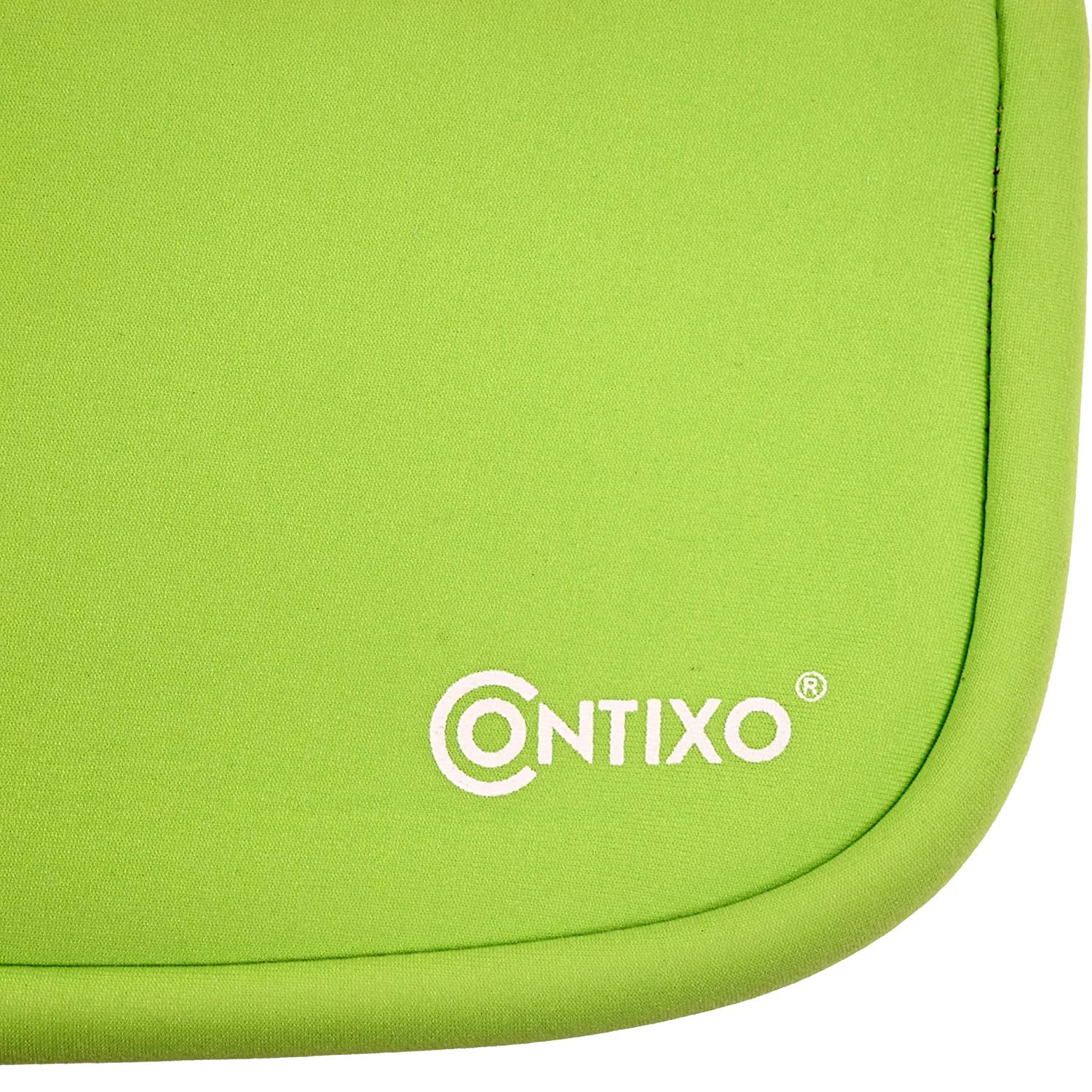 Contixo Protective Carrying Bag Sleeve Case for 10" Tablets
Regular price
$17.98
Sale
Elevate Your Tablet Protection with the Contixo Protective Carrying Case!
Vibrant Safeguarding

: Splash into a world of protection with our Contixo sleeve in lively Purple, pink, green, and blue hues. Shield your tablet with a burst of color that brings fun to functionality.

Fearless Device Defense: Say goodbye to device distress! Crafted with care, this shock-proof and splash-proof sleeve stands guard, ensuring your tablet emerges unscathed from life's little adventures.
Swanky Armor: Embrace the perfect balance of style and safety. The premium polyester exterior puts up a stalwart defense against dust, debris, and scratches, letting your tablet shine like new.
Pocket Full of Playfulness: Double the pockets, double the delight! The ingenious dual-pocket design cradles your tablet in the main pocket while the secondary pocket hosts a parade of peripherals - headphones, USB cables, pens, and even your trusty mobile phone.
Lock Your Luck: Seal the deal with confidence. The hook & loop and double zipper closures unite to create an impenetrable fortress around your tablet. No more worrying about your device's safety on the go!
Everyday Companion: Light as a feather, sturdy as a rock. This sleeve gracefully dances through your daily routine, proving that dependable protection doesn't need to weigh you down.
Dimensions for Delight: Slide your tablet into a world of precise fit. With internal dimensions of 295x195mm (11.6" x 7.7"), make sure your tablet's home is measured before the magic happens.
Unleash the power of protection and personality with the Contixo Protective Carrying Bag Sleeve Case for 7" Tablets. Get yours today and make tablet transportation an exciting escapade!
Compatibility:
Contixo K101/K102
Fire HD 10 kids Edition 2017
Fire HD 10. 1 inch tablet (2019/2017/2015)
Fire HD 8 Kids Edition
iPad Pro 11" 2018
iPad 10.2 2019
iPad Air 10.5
Galaxy Tab S4 10. 5"
Surface Go and other 10 inch laptops/ tablets.
(NOTE: Fire HD 10 kids Edition 2019 Tablet can only be put into the sleeve without kid-proof case!)
Specs:
Interior Dimensions: 295 x 195mm (11.6" x 7.7")
Material: Soft Neoprene with Inner Polyester Lining

Great when on the go
Much easier to carry his tablet around. Great when on the go. I recommend
Nicely made
I bought my daughter a tablet for her birthday (a 7 inch, I believe) and bought this larger carrier instead of the one for the 7 inch because all the reviews said the smaller carrier would fit just the tablet. I wanted it to be able to carry the tablet, charger, and whatever else we needed to carry in the car. Its a little big for it, but its nicely made. Its neon pink just like pictured.
Nice!
Purchased this to hold my daughters tablet and its great! Great for traveling and holds my daughter tablet and charger with plenty room. She loves to carry it and easy for her to open and close it. She is 3
Battery lasts and lasts!
Easy for my 20 month old grandson.
Nice Case with handle
Nice carrying bag for the price, the colors go well together