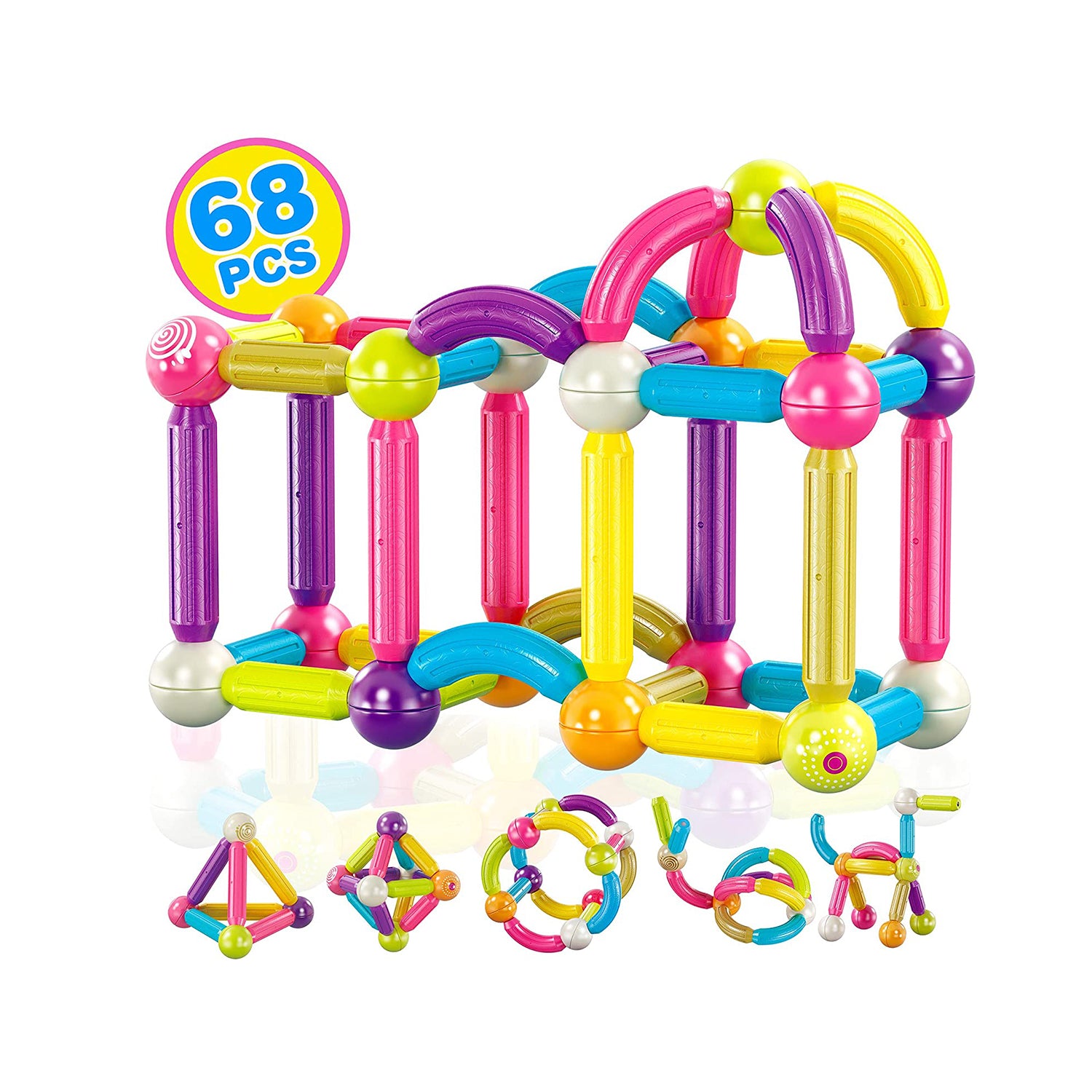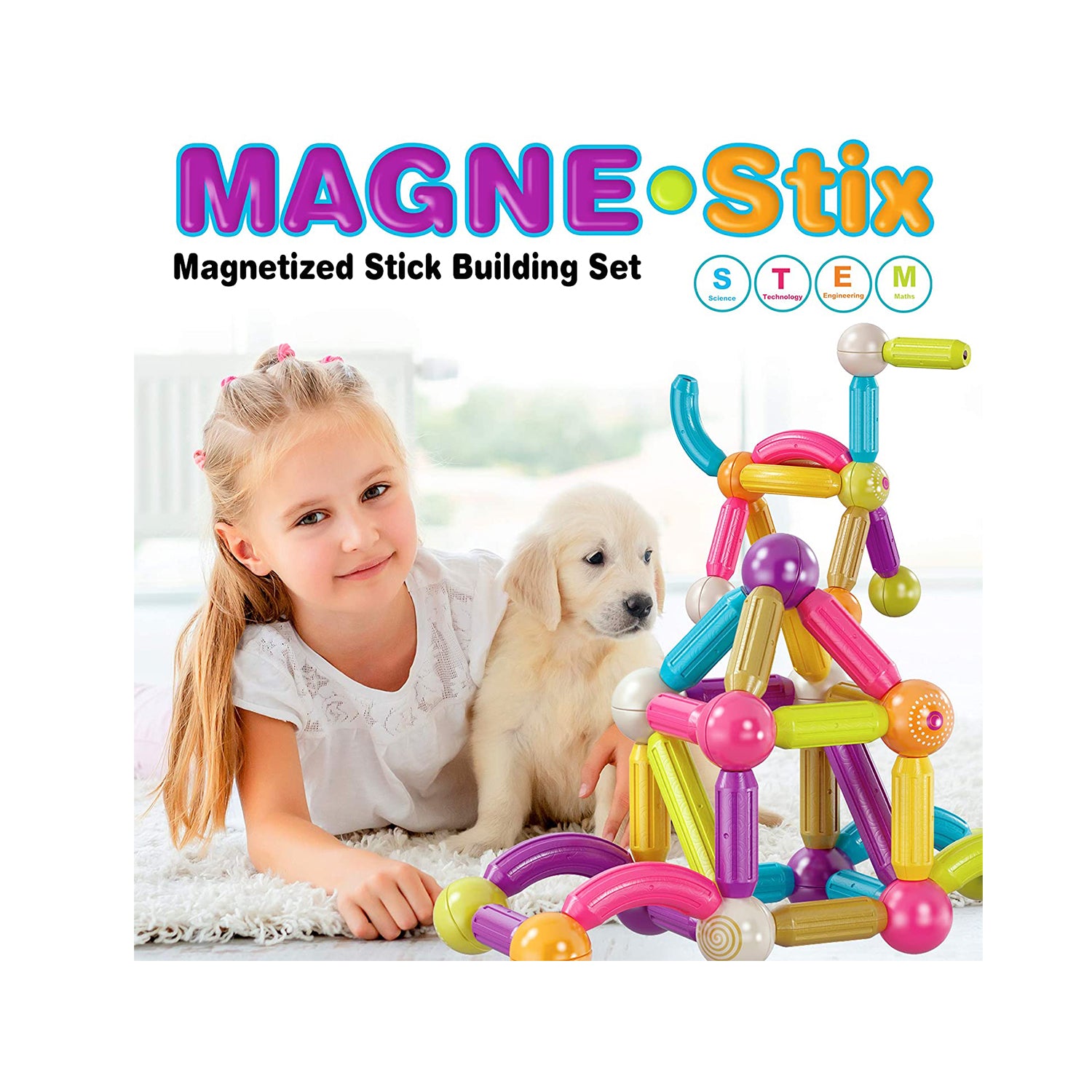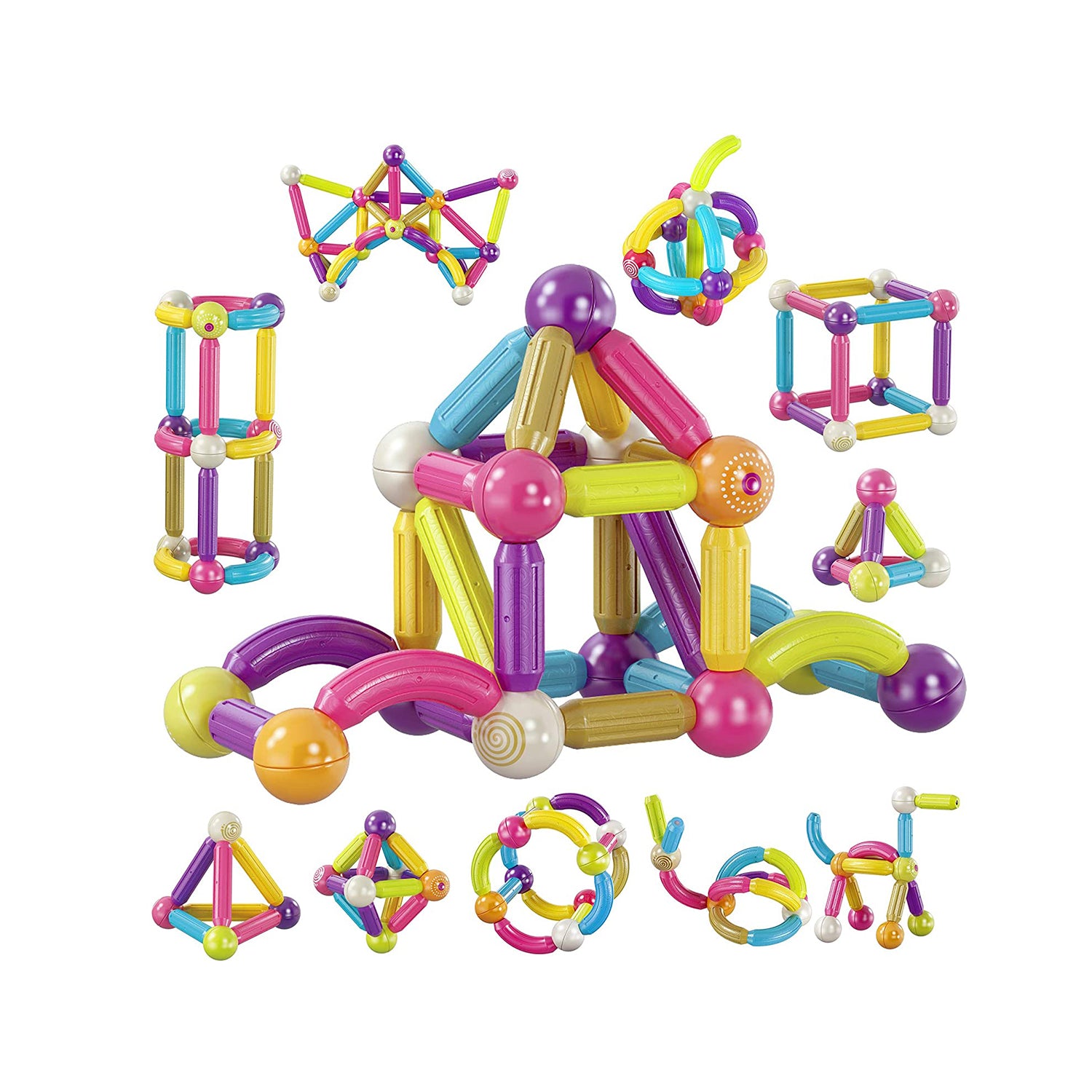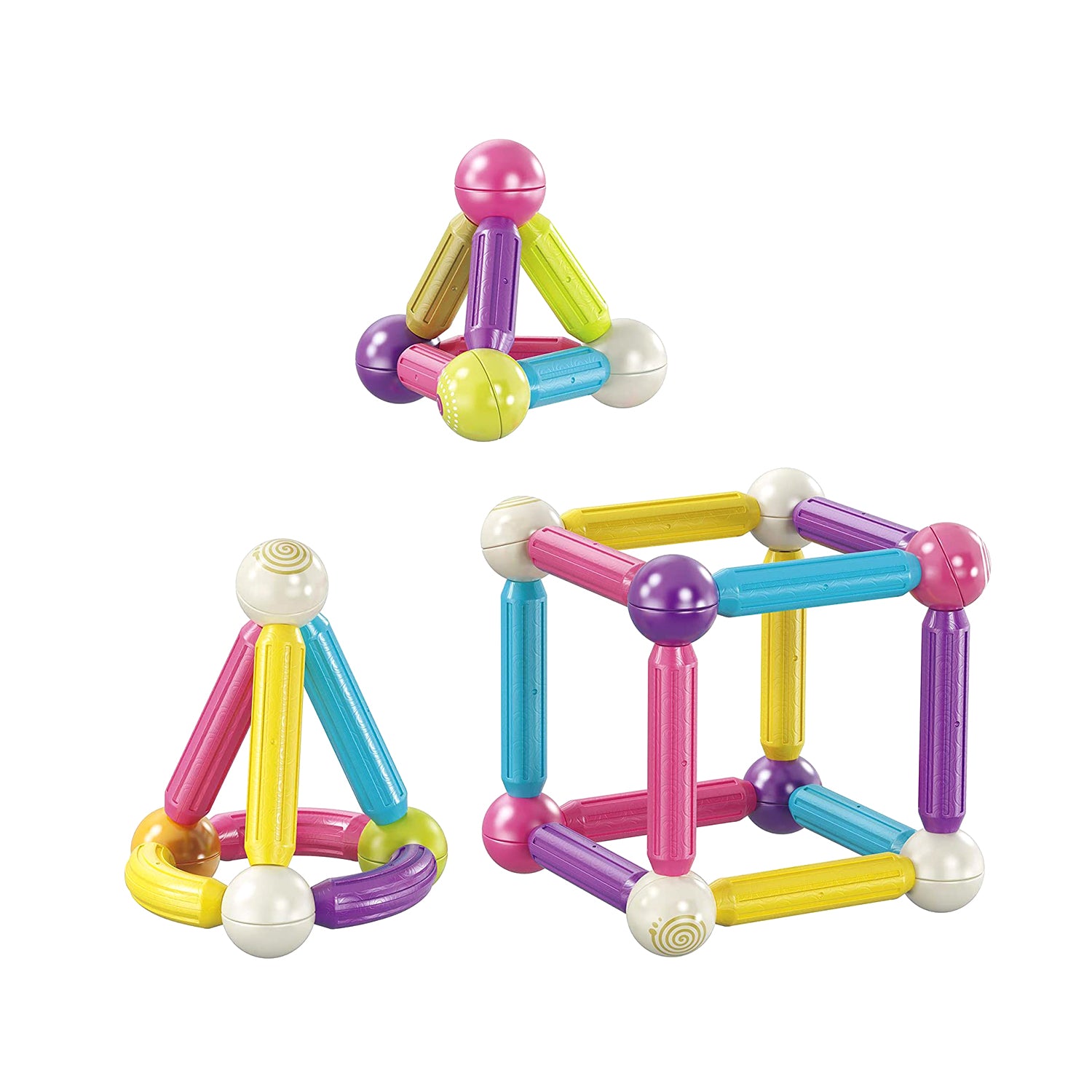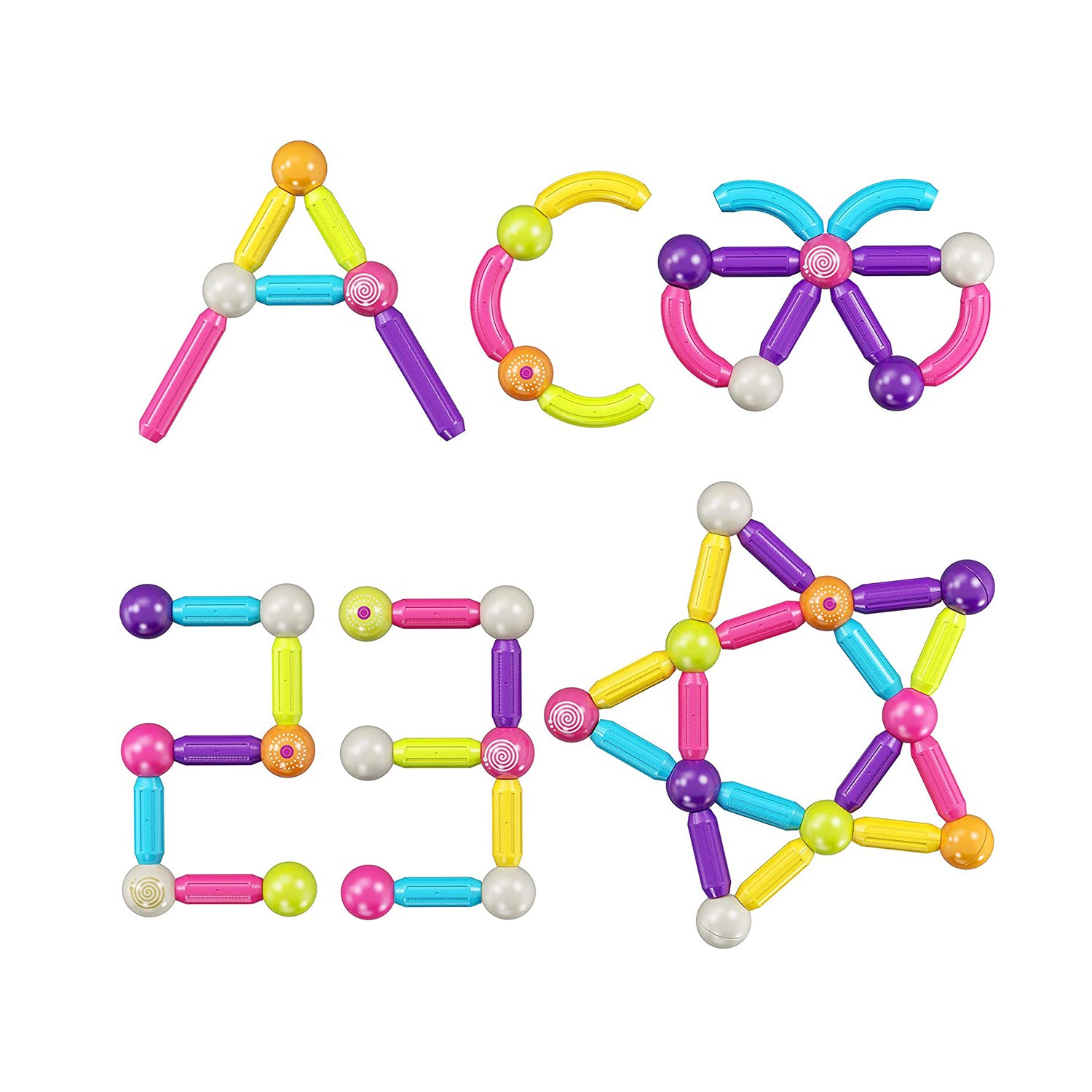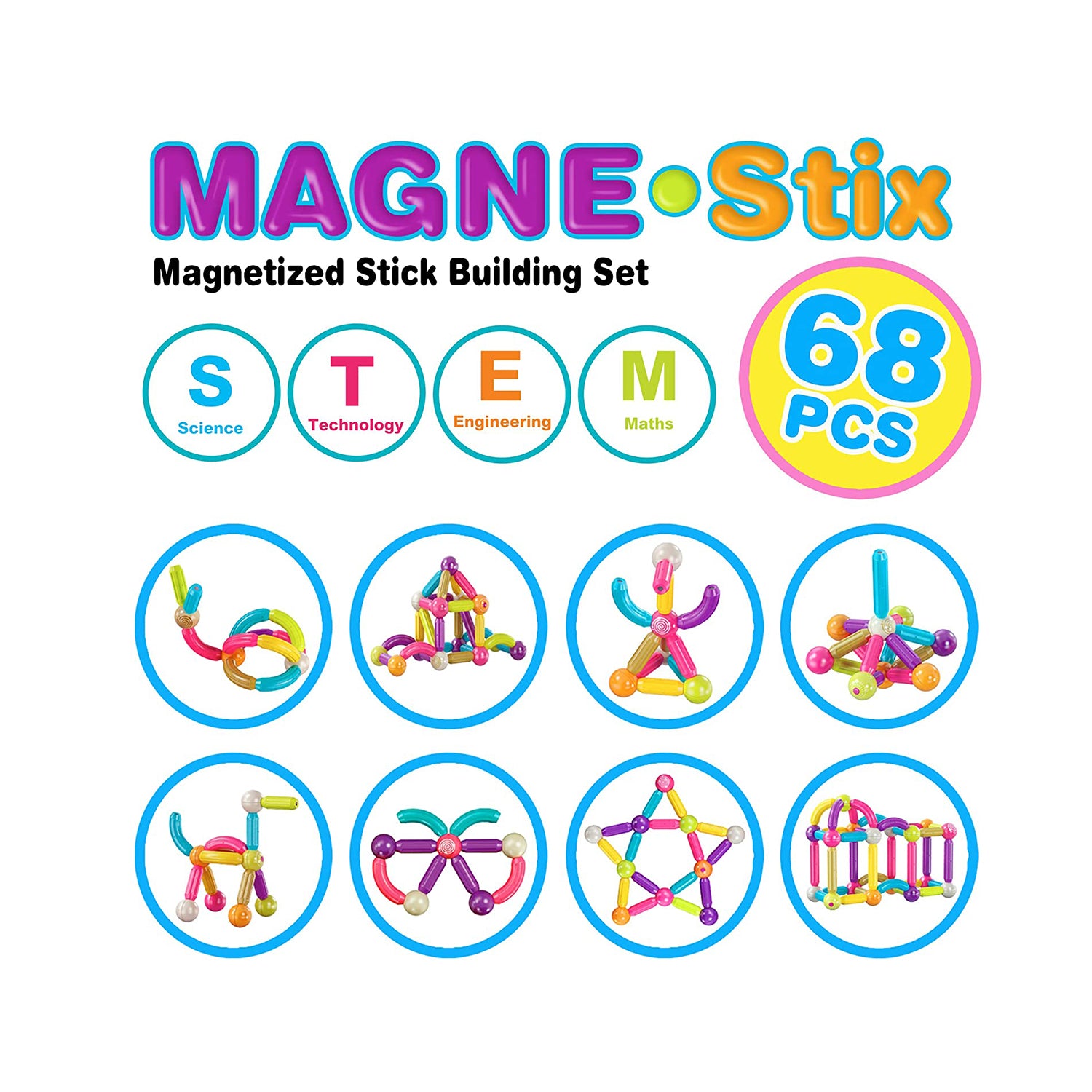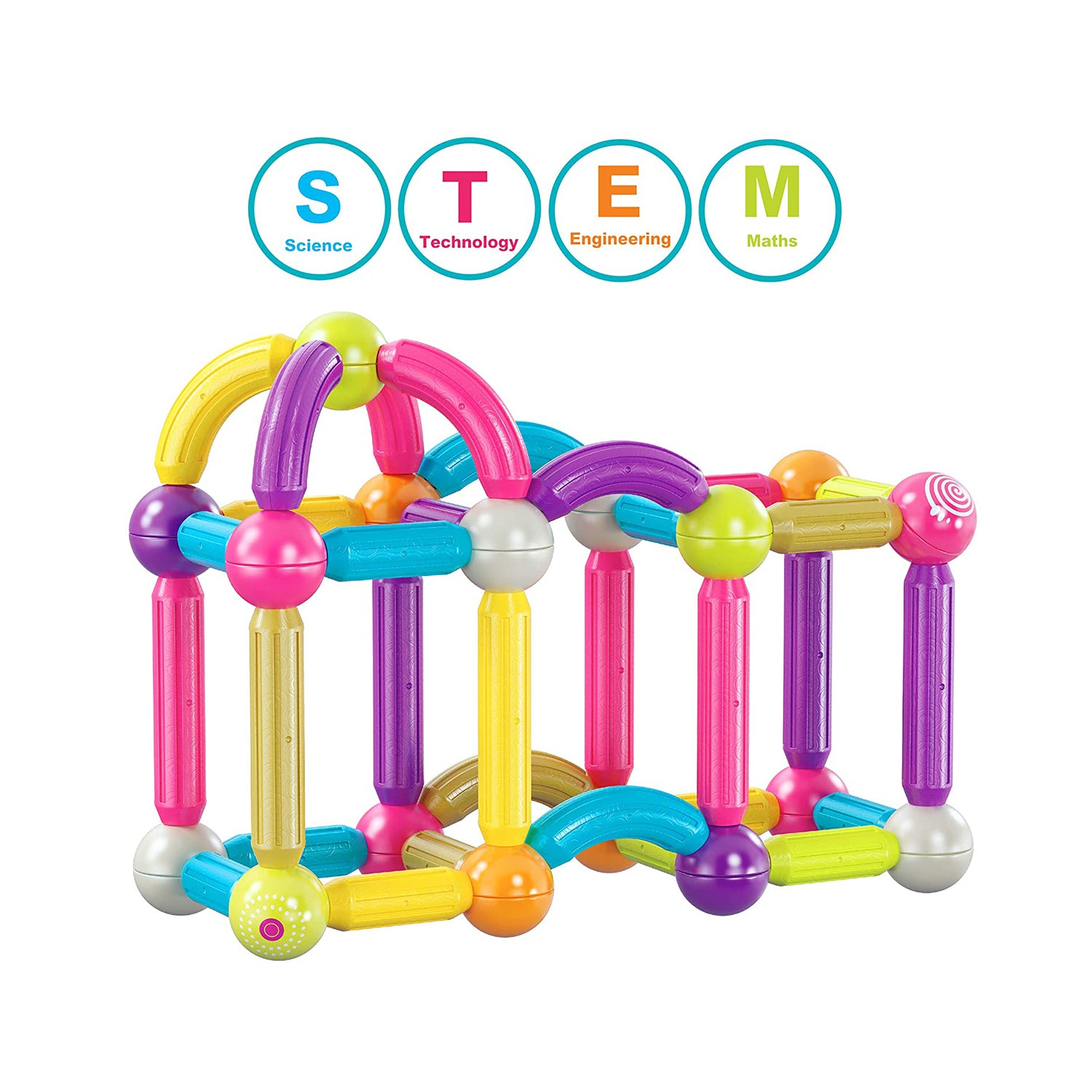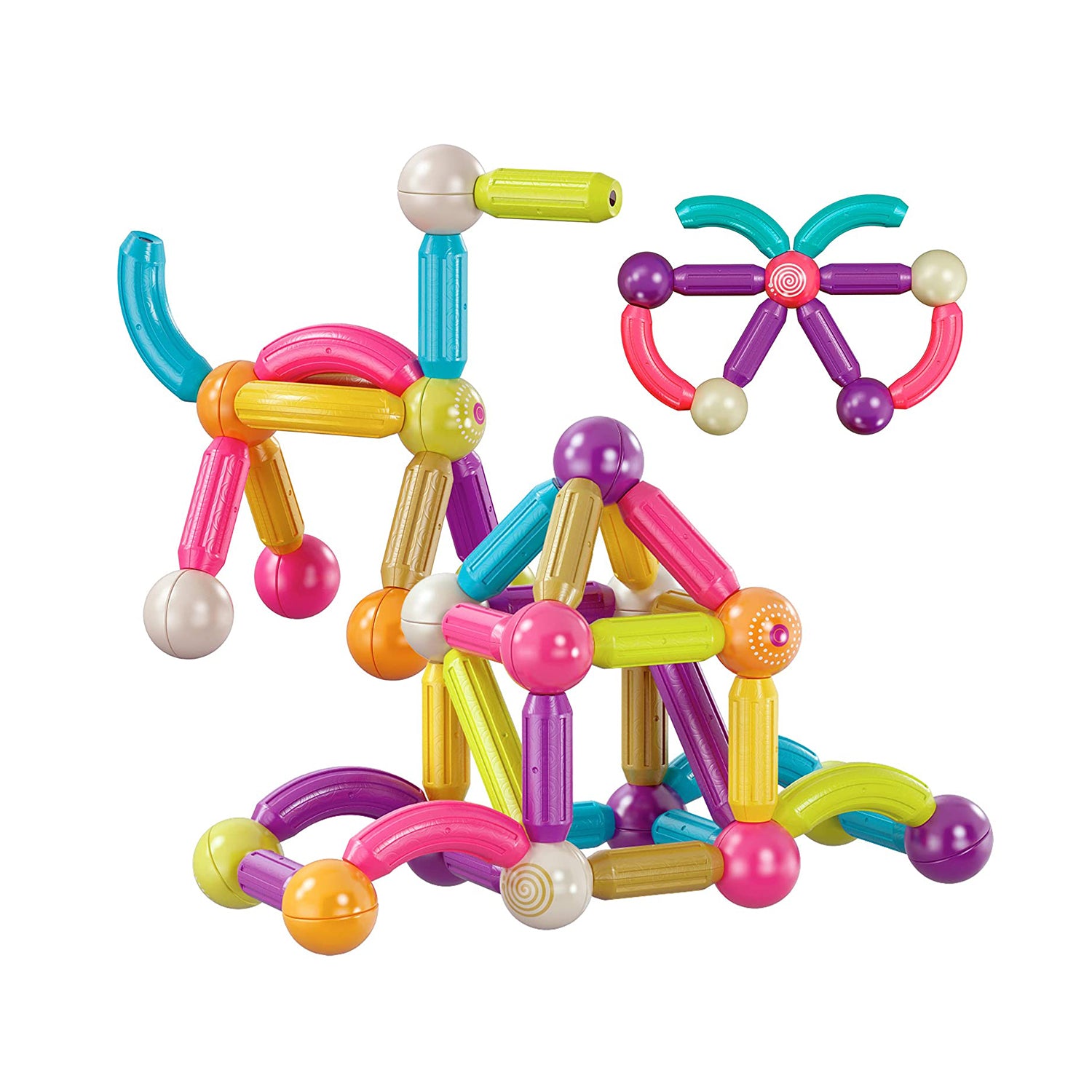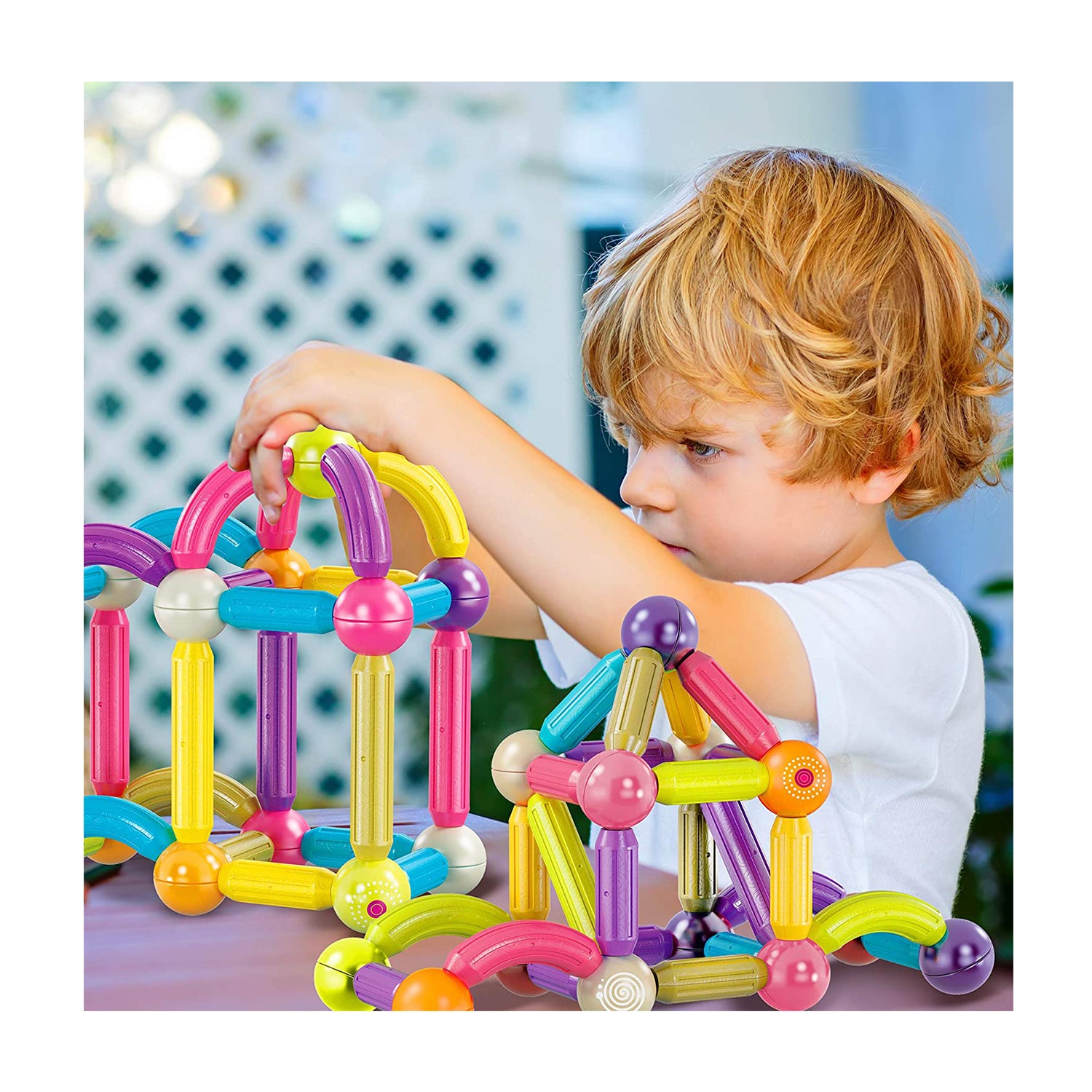 Contixo ST2 Kids Magnetic Stix Stick 68 PCs 3D Building Blocks
Regular price
$44.99
Sale
About this item
ADVANCED SET OF 68 PCS TOTAL: Package includes 68 magnetic Stix Stick, no pure plastic piece. Refill your existing magnetic stick or even building other brand to expand model opinions. More pieces, more possibilities.
SAFE PLAY STEM TOYS: Well made with toxin-free materials and rounded-edge design. The Contixo ST2 Magnetic Stix Stick are safe for kids to play with and suitable for multiple age groups of different learning needs. Kids under 3 years need to be supervised to avoid choking hazards and parents need to be more involved in helping the toddlers to build magnetic shapes and structures.
MAGNET BUILDING BRILLIANCE: Different with other traditional building toys which are easy to fall apart, the Contixo ST2 magnetic blocks can build and hold with the help of strong magnets. Your loved ones will be cheerful when he or she surely knows "I made it" by finished construction models. Great way to excite the kids creativeness, imagination and to build self-confidence.
LEARNING WITH THE FUN: Attractive transparent rainbow magnet toy set is designed as educational toys to help build kid's sense of creativity and get better understanding of color, geometrical shapes and develop motor skills and creative thinking. Great for special reasoning, architecture, STEM and STEAM.
PERFECT BOREDOM BUSTERS & MEMORY MAKERS: Keep these magnetic Stix Stick tiles in your special boredom buster cabinet. Every time your toddler say "I'm bored", take them out and then he/she will pick an STEM activity to do for hours. We highly recommend parent-to-kid bonding play on weekends. Best gift for holidays for your loved ones.

Contixo ST2 Magnetic Building toys is STEM learning toys. Educational construction building blocks toys set best birthdays toy gifts for kids.
Contixo ST2 magnetic STIX (COMES WITH 68 PIECES) help foster brain development and creative thinking by giving kids and teens constructive ways to express themselves. Encourage creative thinking and help kids learn how to solve complex problems as they play. Learning to approach problems in a creative way is a skill that kids can use throughout their lives. Using this magnetic building sets to enhance these skills allows kids to grow in a way that is fun and enriching.
At last, it is very important that we don't forget to celebrate every day when your child creates something or succeeds at something new, even a small task!
EDUCATIONAL:
Learning is Fun! It's never too early to start developing kids creativity at a young age, Picasso Tiles inspire youngsters learning by playing, children will acquire a strong sense of colors, geometrical shapes including 3D forms, number counts, magnetic polars, as well as the creativity which is the key factor to success in today's ever changing environment. Give the youngsters a head start.
RECREATIONAL:
Entertaining for single or multiple parties, great for parent-to-child bonding with hours of fun quality time. Easy to construct and easy to put away for storage.
UNCONVENTIONAL:
Unlike typical toys, each piece of tiles can be replaced and more tiles can always be added to build objects as big as desired.
DREAM BIG & BUILD BIG:
Magnetic building blocks kit has so many parts, children need to use their imagination to assemble them, which could rapidly improve their hand-eye coordination and manipulative ability and train their logical thinking and problem solving-ability.
LEARN WHILE PLAYING:
Time to start developing kids' creativity. Children can acquire strong sense of color, geometrical shapes including 3D forms numbers counts, polarities & architectural design at early age.
FEEL THE SENSE OF ACHIEVEMENT:
This building toys makes kids build, play & learn for hours of educational entertainment; multiple parties and feel the sense of achievement together. Increase the interaction between parents and children.
RECOGNITION OF COLOR:
Contixo ST2 magnetic building blocks have bright color. It develops children's visual discrimination towards colors. kids can build dinosaur, helicopter, big robot, elephant, and other funny models, allowing them to grow in a way that is fun and enriching.
STIMULATE KIDS IMAGINATION:
Develop children's sense of three-dimensional space. What makes children better than adults is that they have a lot of imagination. Best Christmas birthday gift kids' toy for 3+ year boys and girls.
ABS PLASTIC ENVIRONMENT MATERIALS:
Made of non-toxic and durable ABS material, every single magnetic building block undergoes extensive testing. Smooth surfaces protect children' little hands. There are no sharp edges, so children can play with them safely.
PERFECT SIZE:
Magnetic building blocks come with strong storage bag and it is keeping the toys clean and tidy. It is perfect size to be carried by parents with kids for camping, school, small party, and other activities.
HIGH QUALITY MATERIAL:
Smooth surface and round edge design will not scratch or hurt hands. Using ultrasonic welding process to ensure better tightness, magnet will not easily fall out, durable for long-term use.
BEST GIFT IDEAS FOR KIDS:
This ST2 Magnetic Building Tiles is the best gift for kids. Unleash your kids' creativity and encourage them to build anything they put their minds to. Playing with family or friends indoor and outdoor.
Download
User Manual
Hands-On Learning
There are a lot of fun and strong
Fun Learning Tool
These are the best. Good quality and has many pieces. My kids have been using since 2 years of age and this is by far their favorite toy even at age 4. It builds spatial and fine motor skills and is easy to store and clean.
Safe and Durable
Hours of entertainment. They have built all sorts of different buildings, definitely worth the money
Constructive Playtime
I hummed and hawed between these and Magnets. Based on a review on the US site I ordered these and am completely satisfied. They are just as good. My 5 yo daughter built a tower as tall as she is. Way better value for money.
Boost Creativity
These are great can see my granddaughter using these for a few years. She's 19 months so just starting to discover the building possibilities. My daughter says she has some tiles at school, not this brand and their magnets are anywhere near as good as these. I highly recommend.