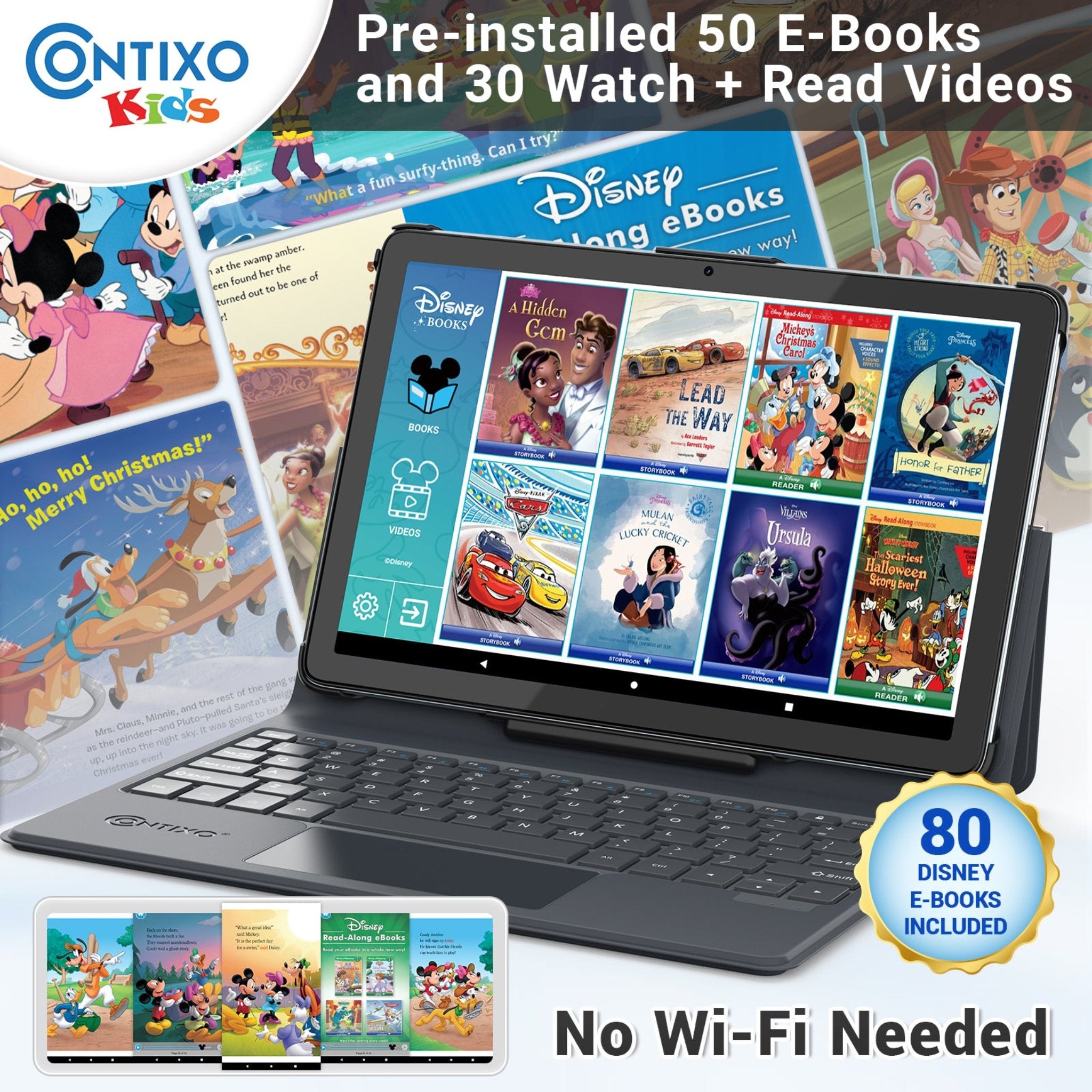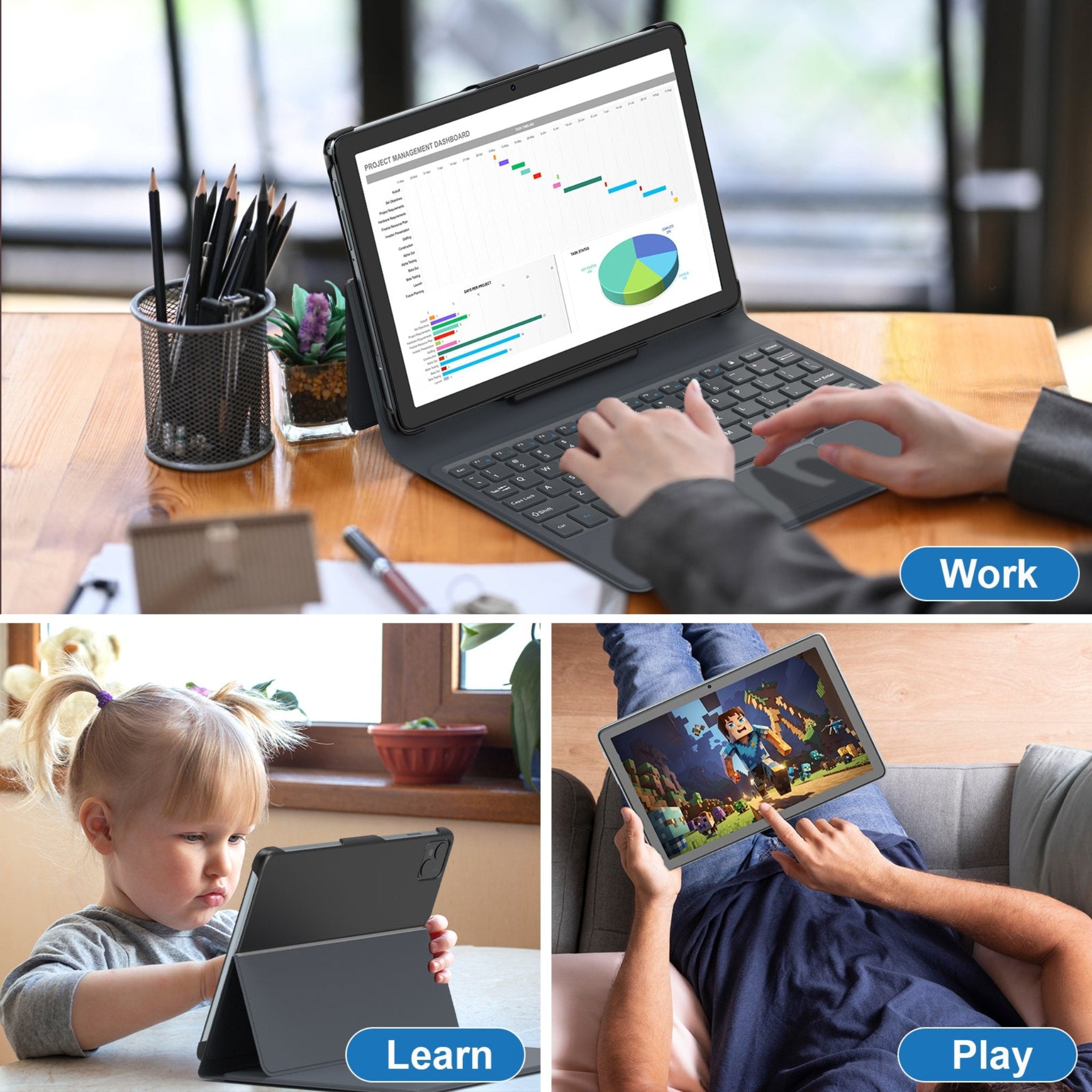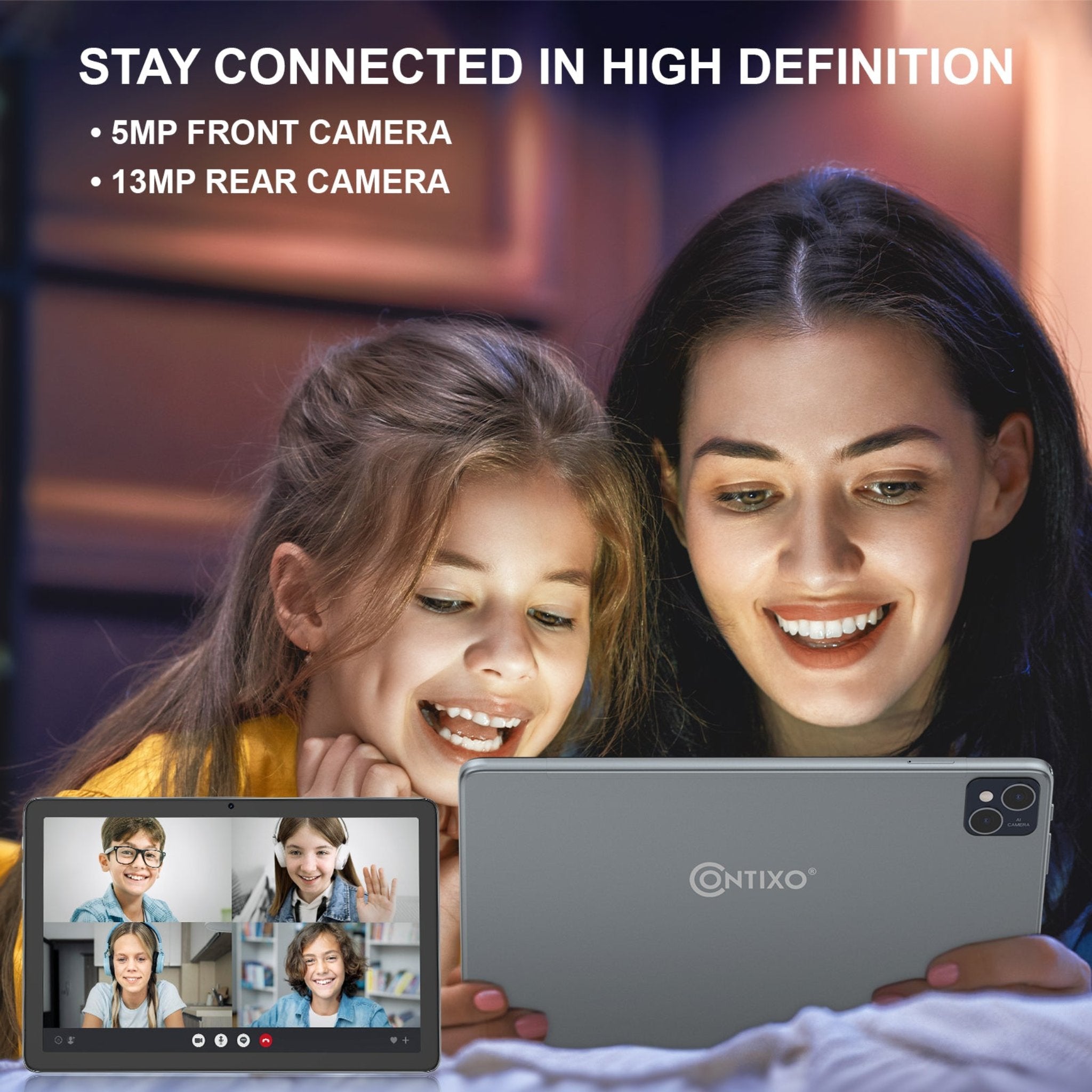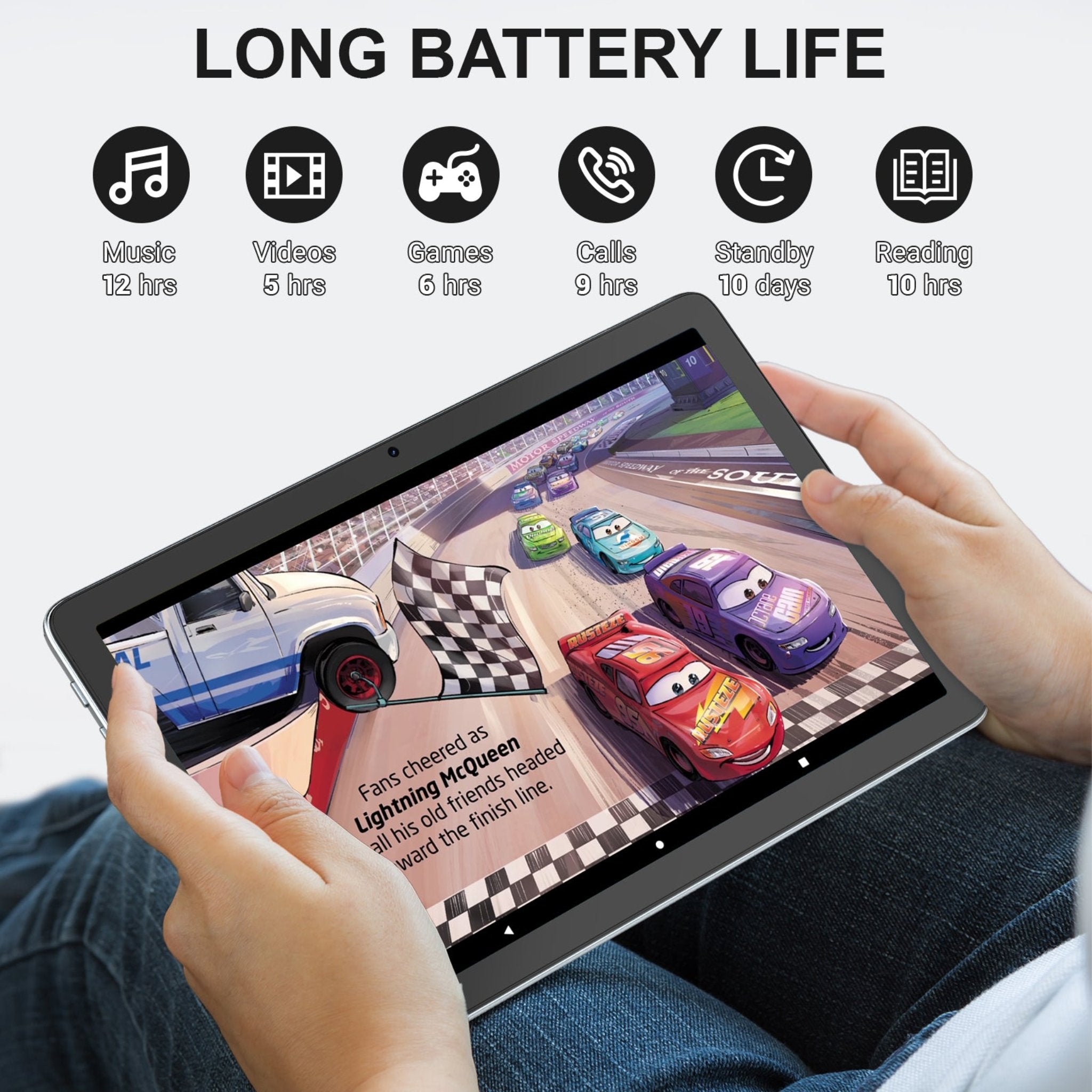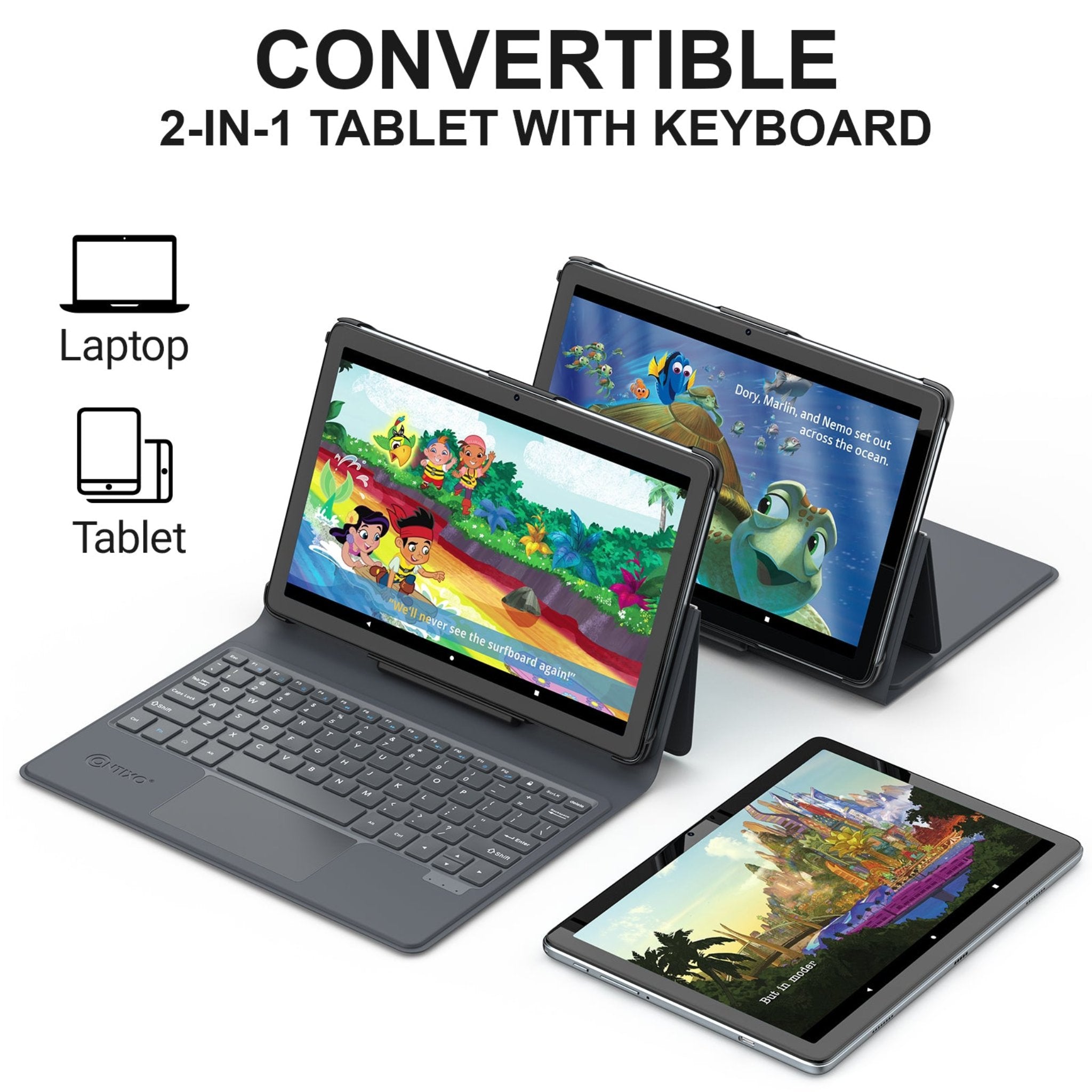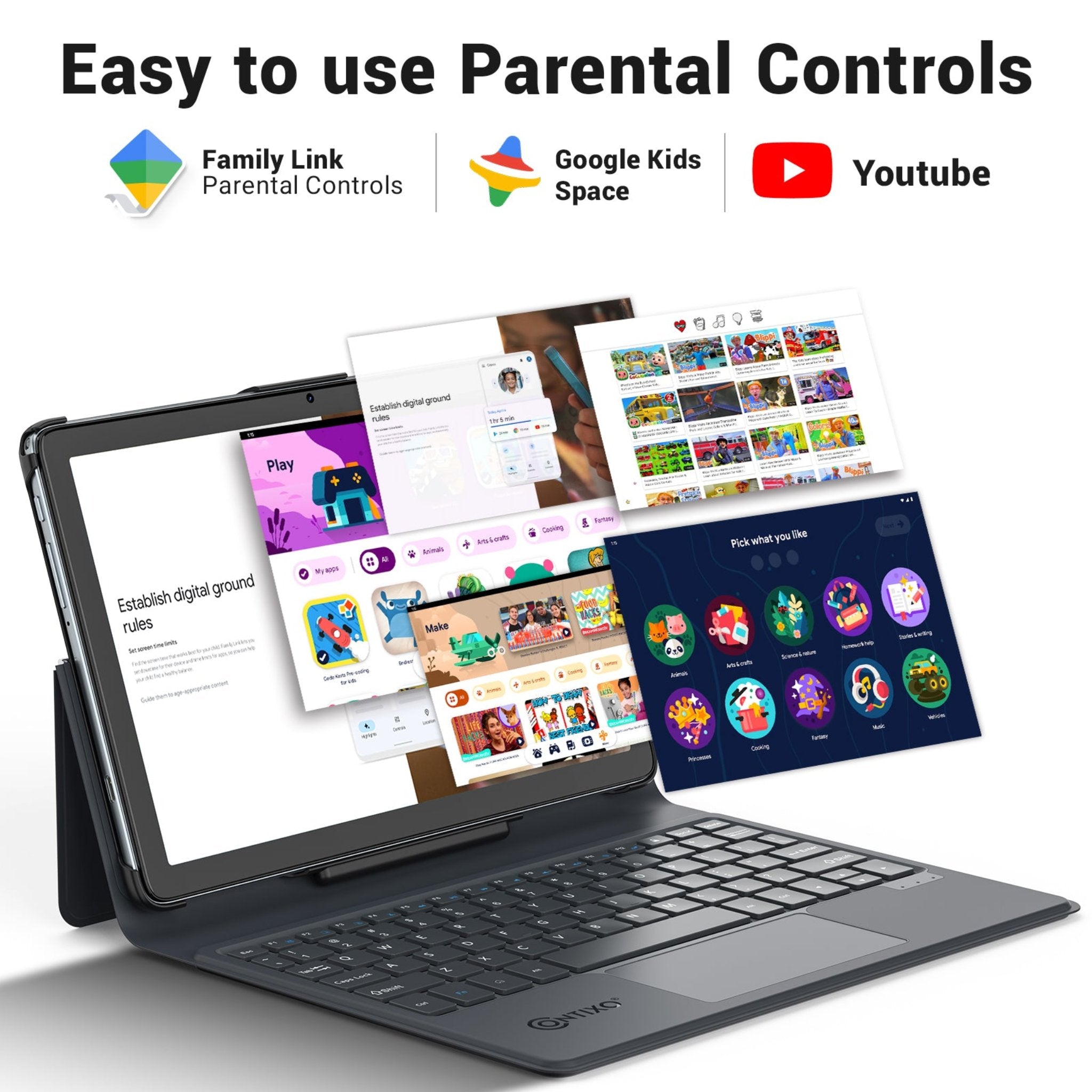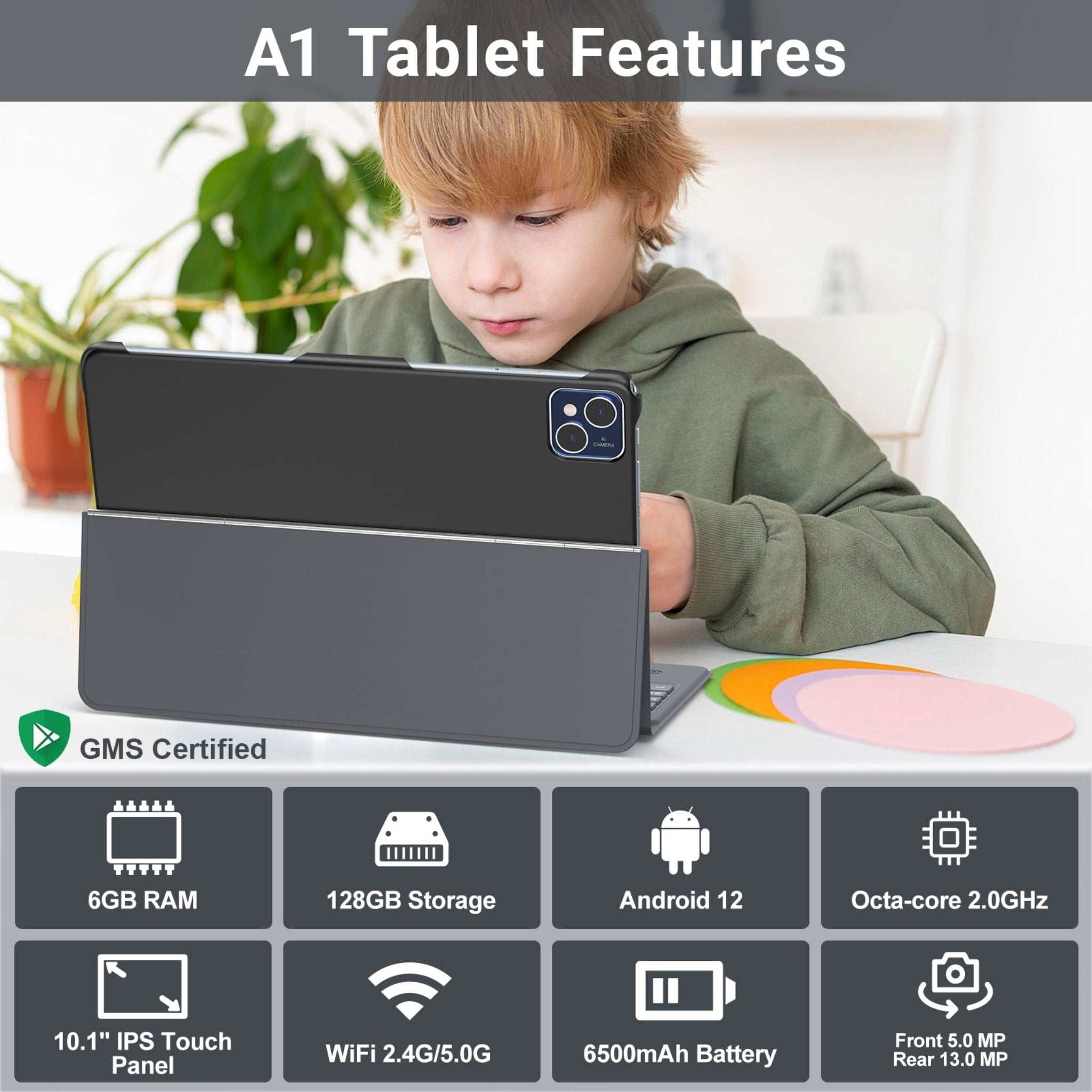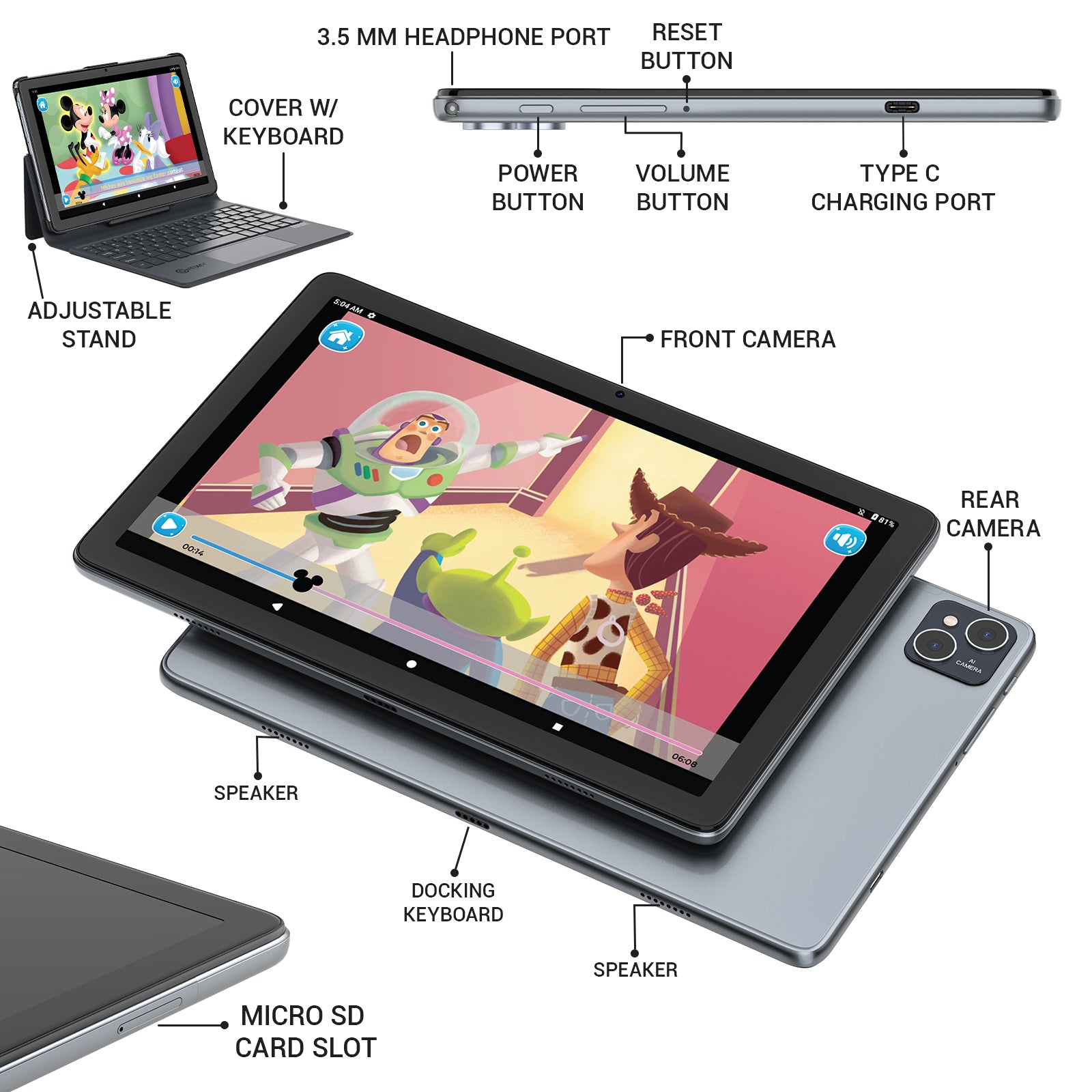 Contixo A1 10" Educational Android Tablet With Docking Keyboard - 128GB
Regular price
$209.99
Sale
Introducing the Contixo 10-inch HD IPS Tablet,
a cutting-edge device designed to revolutionize your digital experience. Packed with powerful features and educational resources, this tablet is the perfect companion for both work and play.
Experience the future of education and entertainment with the Contixo 10.1" Educational Android Tablet with Docking Keyboard A1-128GB. This powerhouse of a tablet boasts a dazzling 10-inch HD IPS touchscreen, driven by a lightning-fast Octa-Core 2.0GHz CPU, all running on the latest Android 12. Whether you're capturing memories with the 8MP camera, immersing yourself in educational apps, or indulging in 50 Disney Digital Audio E-Books and 30 Watch + Read Video Books, this tablet delivers an unparalleled experience. Plus, it's equipped with a robust 6000mAh battery for up to 8 hours of usage, making it the ultimate learning and entertainment companion.
With a docking keyboard, protective case, and pre-applied screen protectors included, the Contixo A1-128GB ensures you're ready for action right out of the box. Whether you're a student, parent, or simply an explorer of knowledge and fun, this tablet is your gateway to a world of endless possibilities. Get ready to unleash your potential with the Contixo A1-128GB – where education meets excitement!
Immersive Learning

: Enjoy a 10-inch HD IPS touch screen, Octa-Core CPU, and Android 12 for an immersive learning experience.

Creativity Unleashed

: Capture moments and spark creativity with an 8MP rear camera and connect with friends using a 2MP front camera.

All-Day Power

: With a 6000mAh battery, enjoy up to 8 hours of usage time, ensuring uninterrupted learning and entertainment.

Complete Learning Kit

: Comes with a Docking Keyboard, Protective Case, and pre-applied Screen Protectors for convenience.

Vast Educational Content

: Access 50 Disney Digital Audio E-Books and 30 Watch + Read Video Books, opening a world of knowledge and imagination.
PRODUCT SPECS:
CPU Processor: Oct-Core 2.0GHz MTK8183
Operating System: Android 12
Browser:  Chrome Browser
Internal Storage: 128GB
Memory (RAM): 6GB DDR
Expansion Slot: MicroSD Slot Supports up to 128GB
Screen: 10" FHD IPS Touch Panel
Camera: 
   • Front - 5 megapixel
   • Rear - 13 megapixel
Input Method: Touch Screen
Speakers: Dual Box Speaker
Earphone Jack: 3.5mm
Cable: Type C Charging Cable
Battery: 6500mAh
Size: 10 in x 7.1 in x 0.8 in
Weight: 35.7 ounce / 1012g
Voltage: AC 110-240 50/60Hz DC 5V/2A
Operating Temp: -10C°/14F° to 40C°/104F°
Network Access: IEEE 802.11 ac/b/g/n 2.4G+5G Dual Wi-fi

More Than Just a Tablet
The Contixo A1 is not just a tablet
A Powerful Tablet for Productivity
Finally, a tablet that's not just for games! The Contixo A1 with Docking Keyboard has revolutionized my work on the go. The 6GB DDR and Octa-Core CPU allow for seamless multitasking and smooth performance. It's like carrying a mini laptop without the bulk. Love it!
The Ultimate Learning Tool
With the Contixo 10-inch Tablet's powerful hardware and educational apps, my kids are now eager to learn and explore new subjects. The tablet's user-friendly interface allows them to navigate on their own, making learning a self-driven adventure.
Battery Life That Keeps Up
With the Contixo A1 Tablet, I never worry about running out of power during family outings or trips. The built-in 6000mAh battery provides up to 8 hours of usage time, giving us plenty of time to keep our kids entertained and educated while on the move.
Learning Through Play
The Contixo A1 Tablet's educational games make learning so much fun! My kids don't even realize they are learning valuable skills while playing. It's a win-win situation for them and for me as a parent.