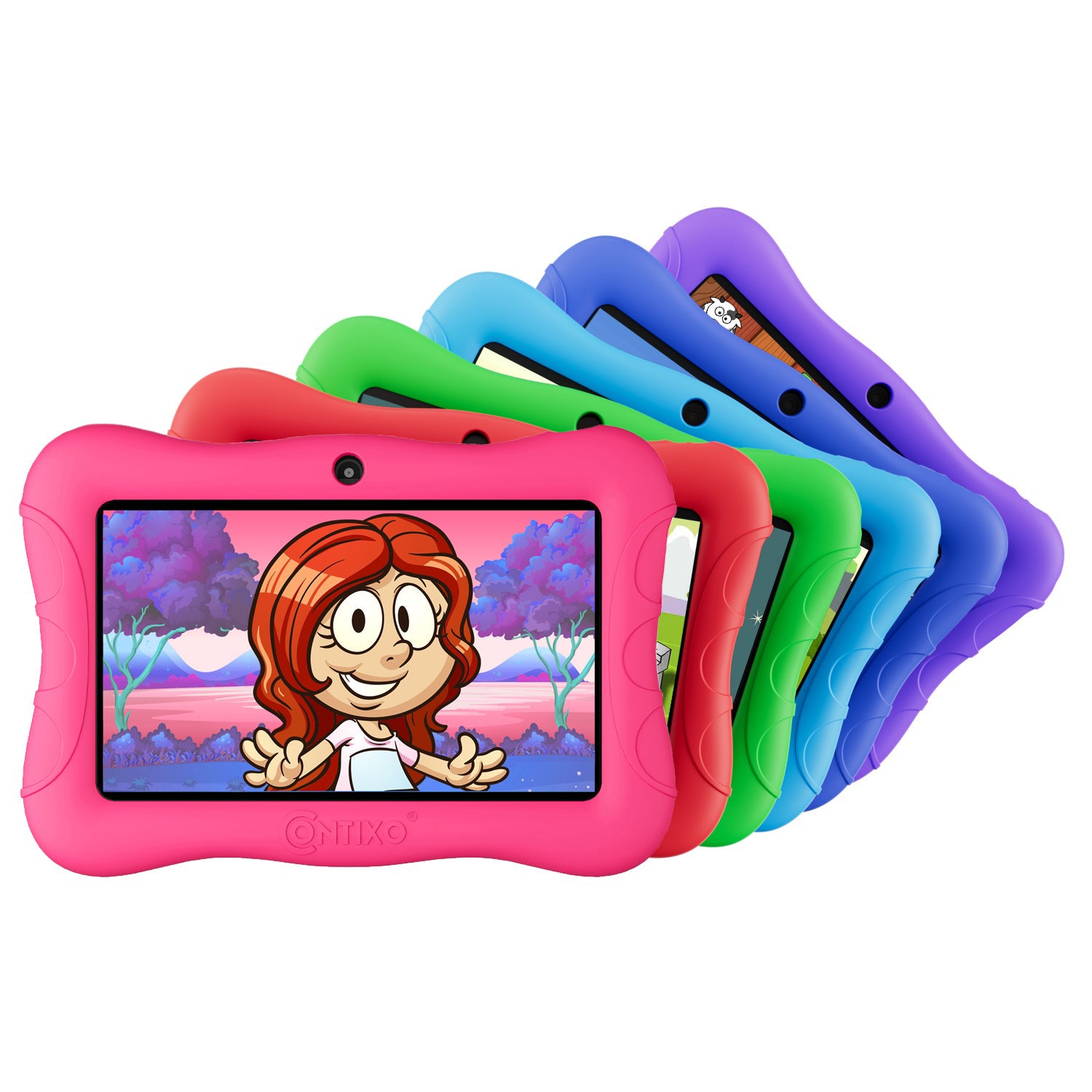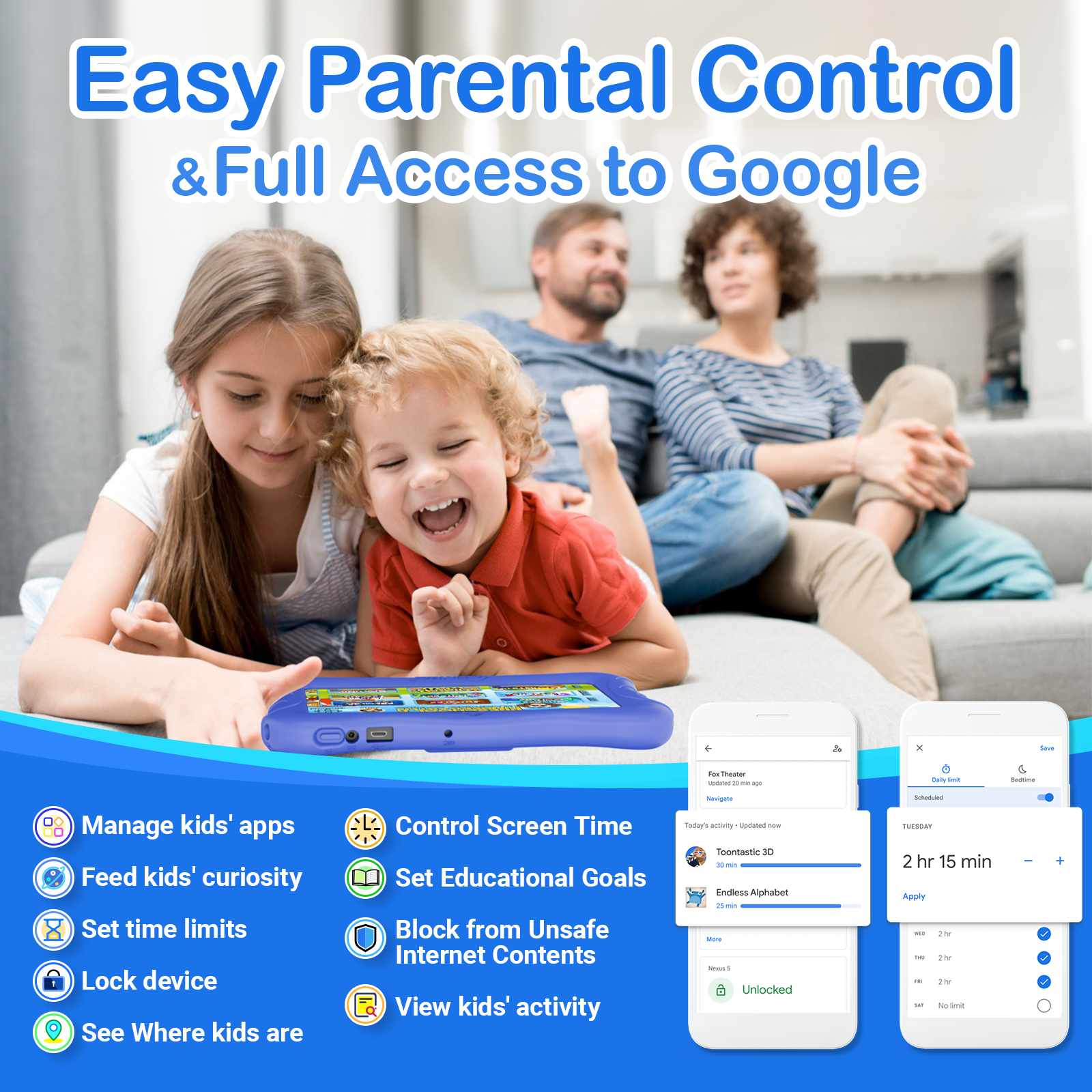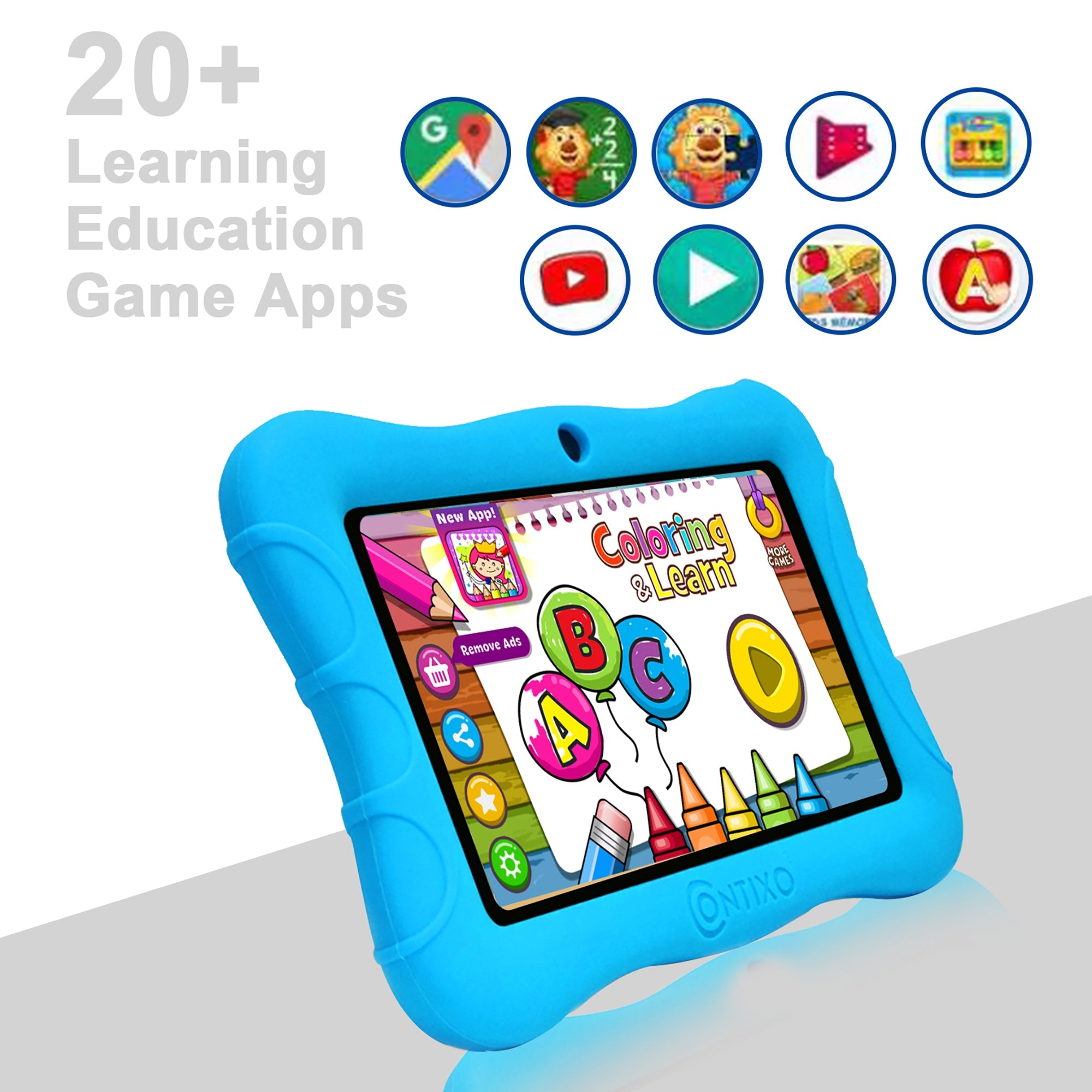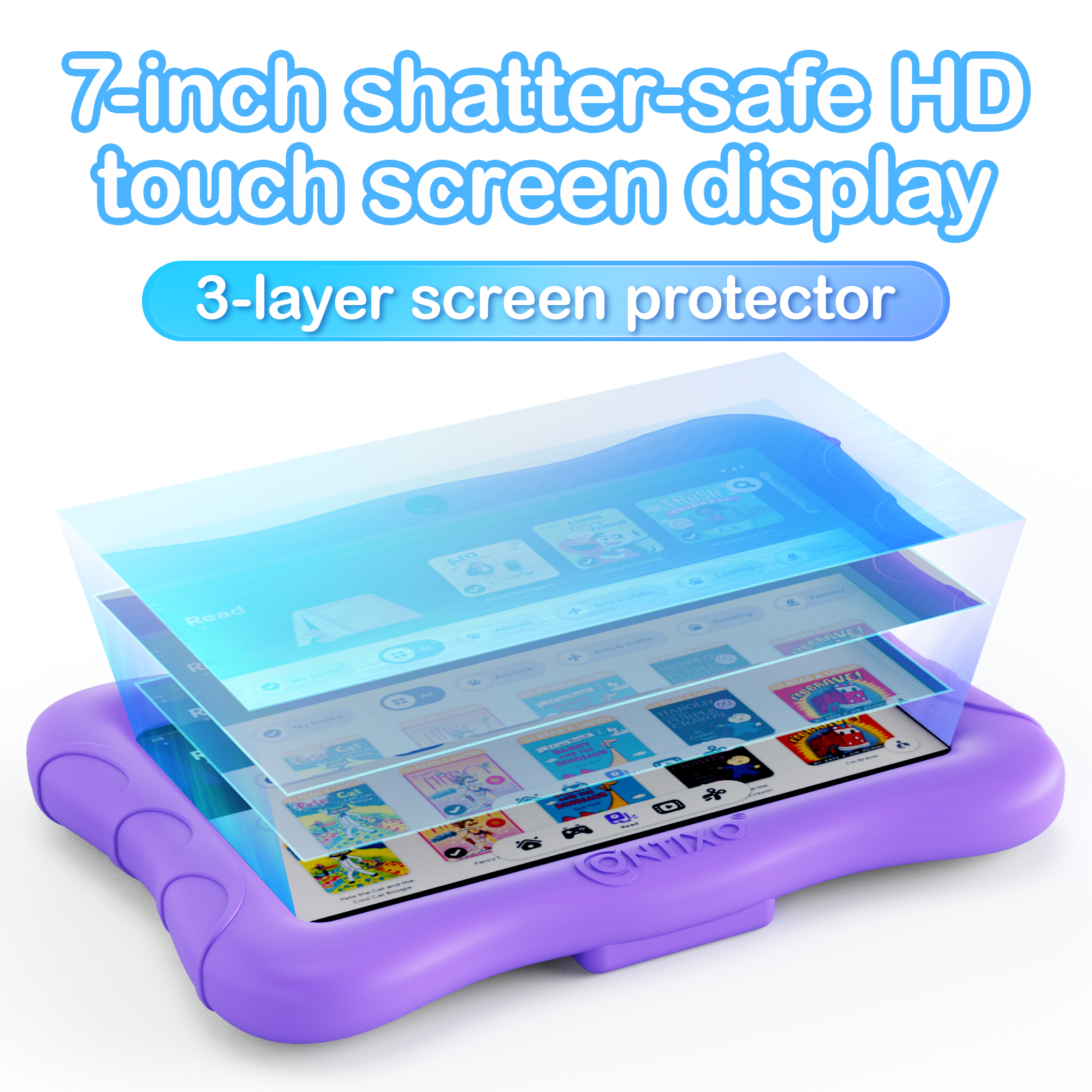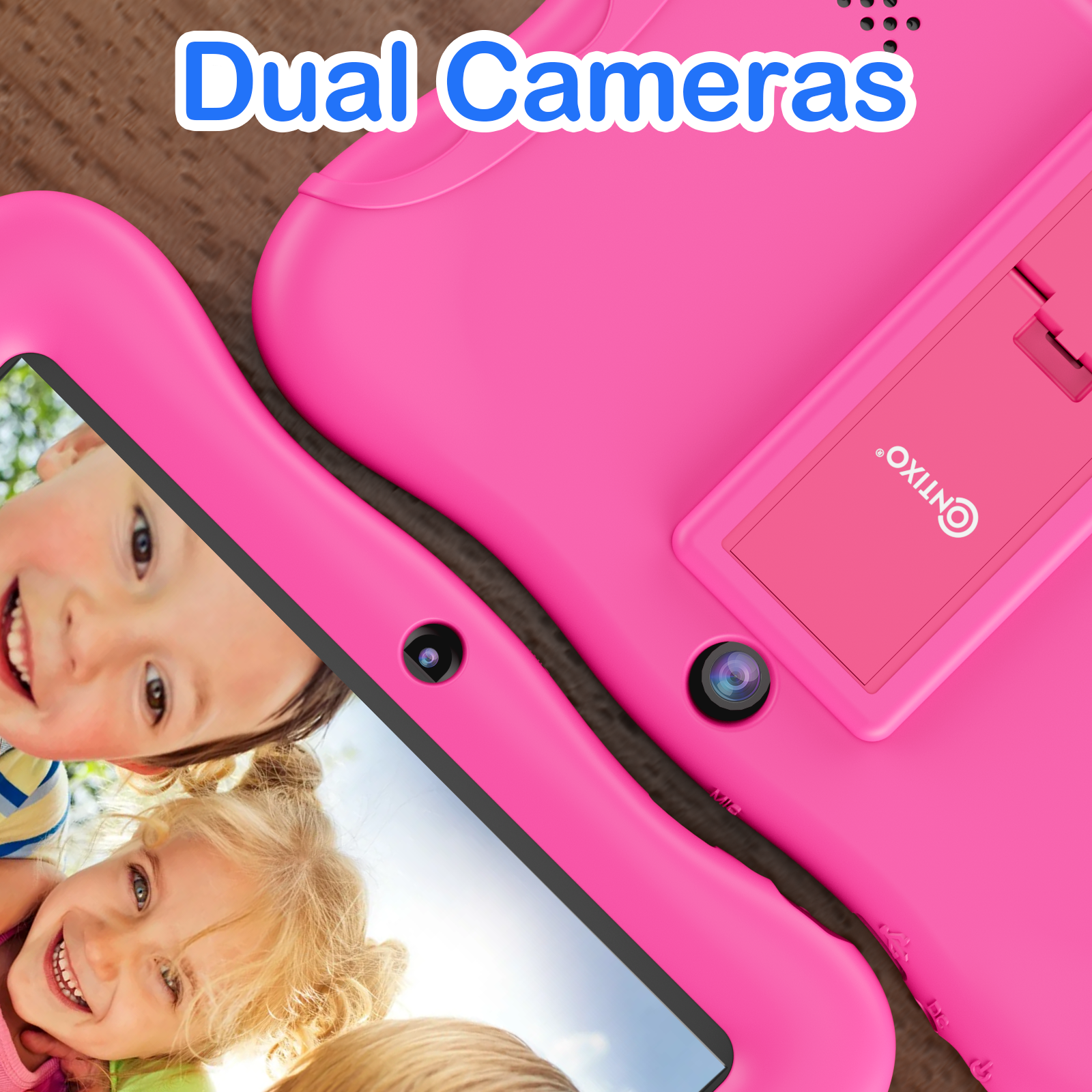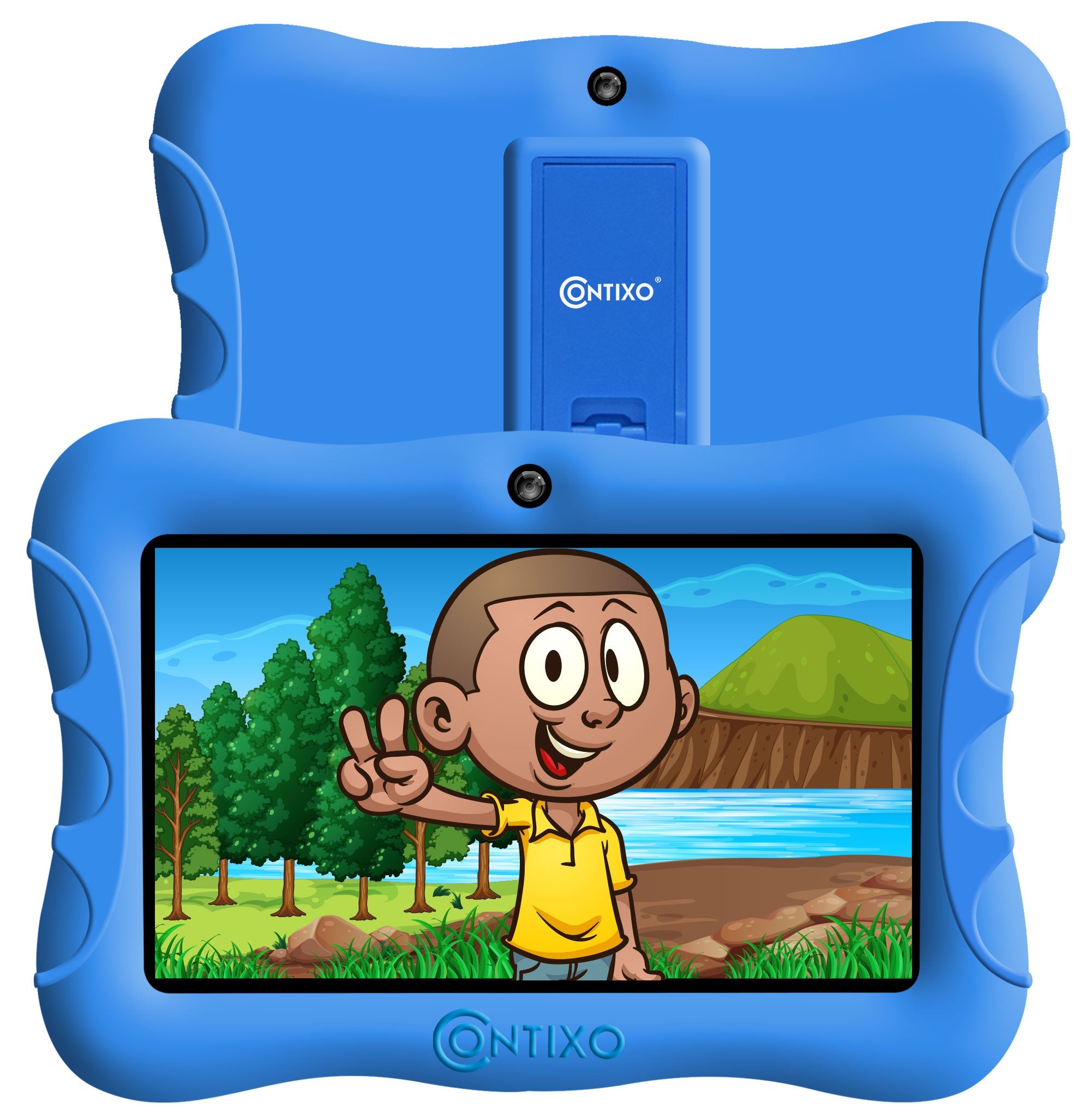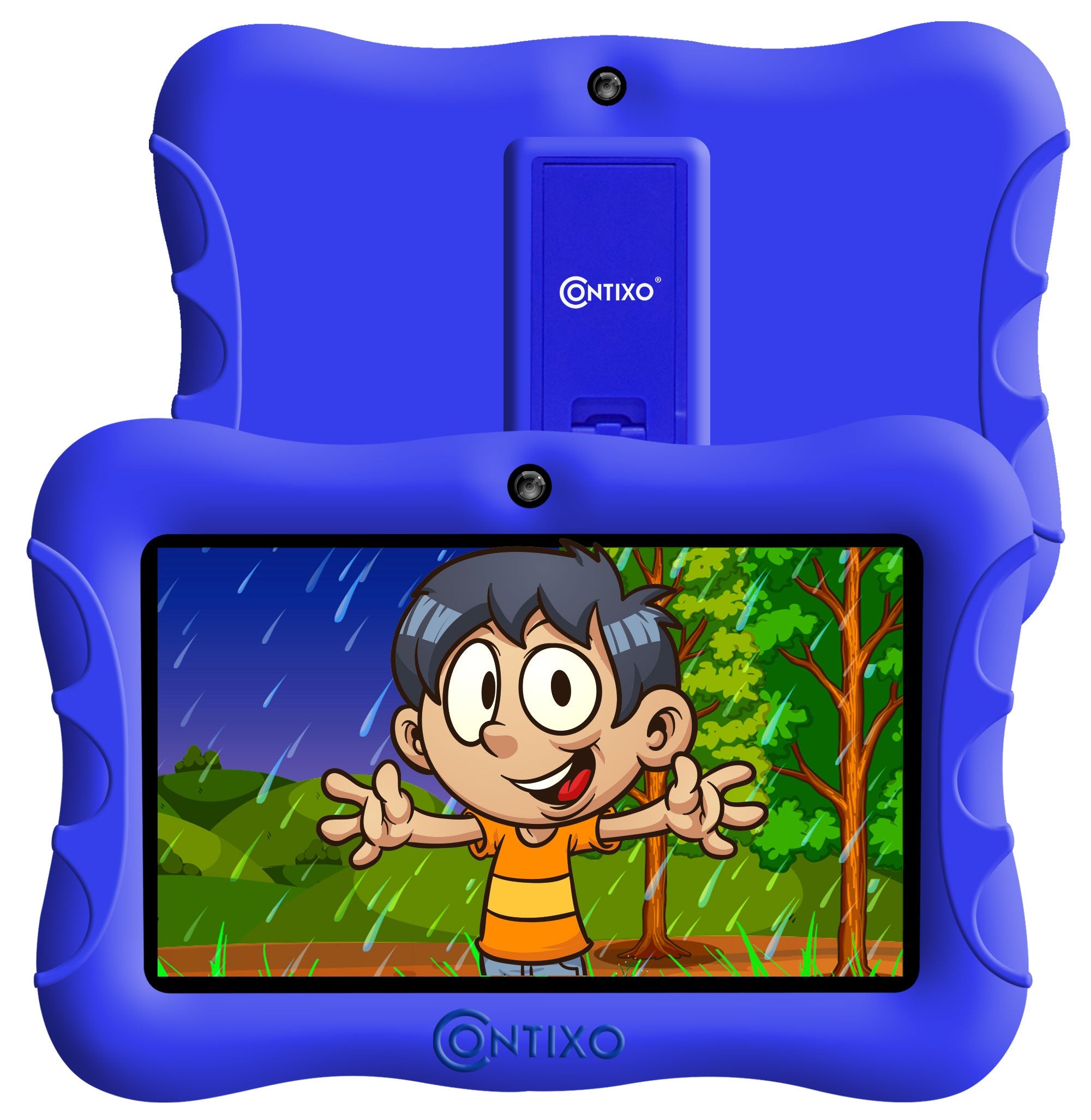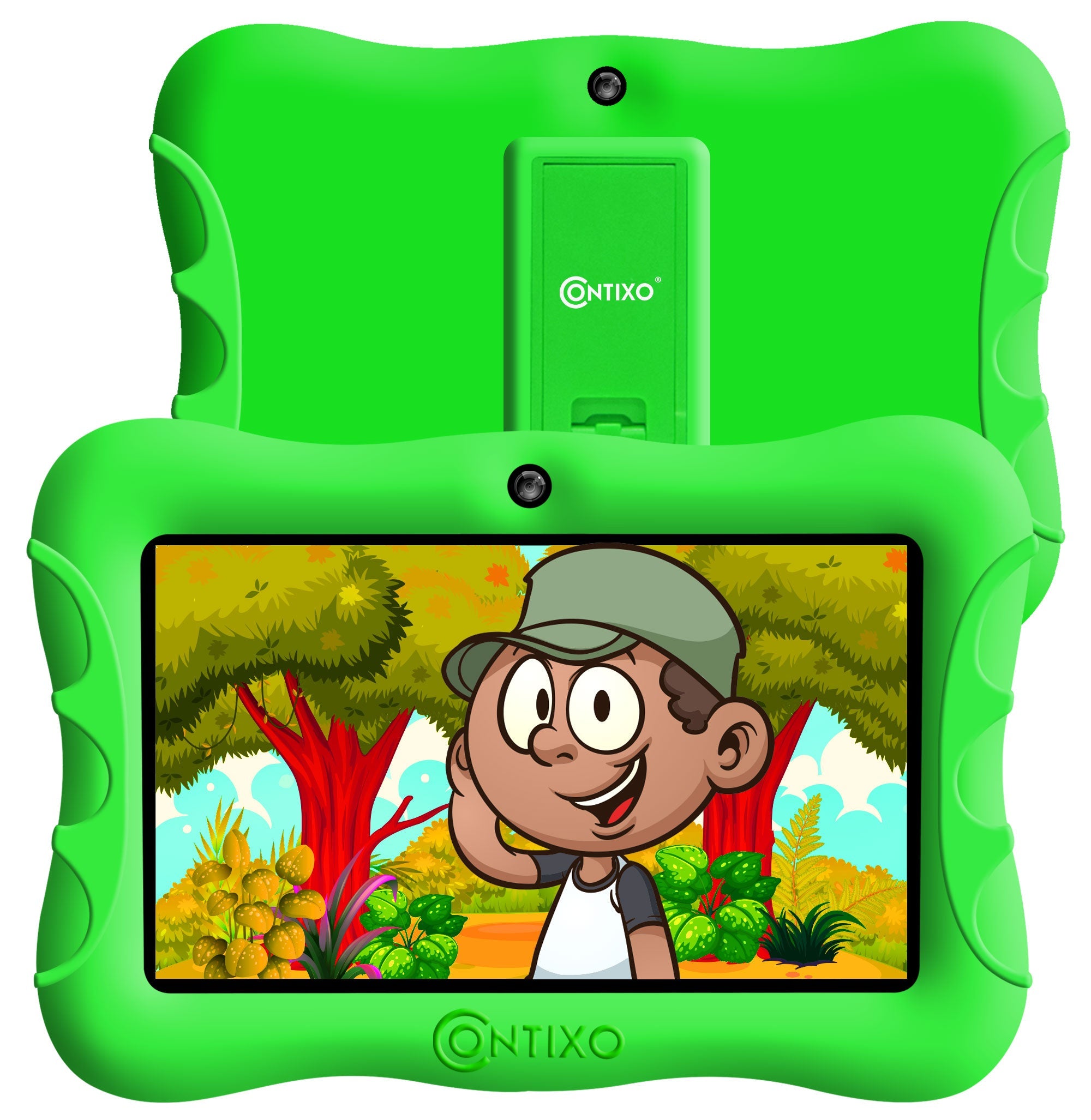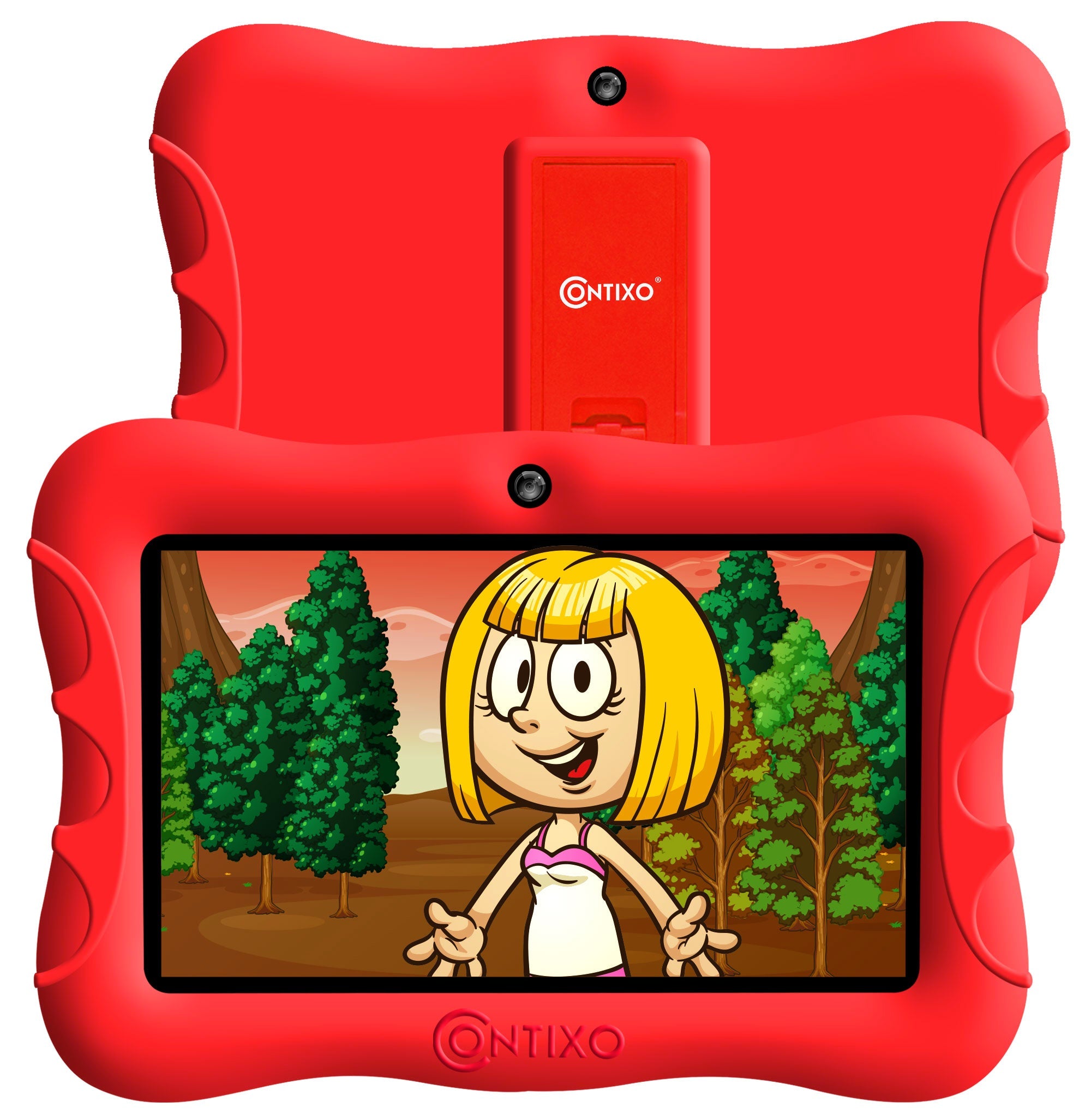 Contixo V8-3 7-Inch Kids 32GB HD Tablet
Regular price
$69.99
Sale
SMART TABLET FOR TODDLERS AND KIDS - A kid-friendly tablet equipped with Android 10 Go OS, 1.5GHz Quad-Core Processor, and 32 GB storage. The intelligent tablet has a 7-inch shatter-safe HD touch screen display with dual cameras and 189 language settings, including Spanish. Backed by a 1 Year Manufacturer Defect Warranty
CONTIXO ACADEMY PRE-LOADED EDUCATIONAL TEACHER'S APPROVED APPS AND LEARNING GAMES - Our tablets for toddlers and kids come with pre-loaded academic 20+ learning games and entertaining apps valued at 150 dollars. From the moment you receive the tablet, your loved ones can play immediately without WiFi network. You also get full access to Google services and can easily download any app from the Play Store.
PARENTAL CONTROL SETTINGS - Contixo kids learning tablet allows you as a parent to take complete control. You get to create and customized profiles, hand-pick content, control screen time, block from unsafe internet contents and set educational goals. The security settings can also be adjusted to be more tailored as your child grows.
LONG-LASTING BATTERY TIME - Our childrens tablets have a 3,200mAh battery that allows for up to 6-hours of mix useage on a single charge, making it convenient for long flights, camping, and road trips. With 32GB of onboard storage, you can also add up to 128GB with microSD for extra storage.
KID PROOF SCREEN PROTECTOR & KICKSTAND AND CASE - Our learning tablets for toddlers and kids come equipped with a 3-layer screen protector to protect the screen from scuffs and scratches. You also get a specially designed protective case & Kickstand to help keep the android tablet protected from dust, bumps, and minor drops.
PRODUCT INCLUDES:
Protective Case with kickstand
Screen Protector & Stylus
Power Adapter (DC 5V/2A)
Charging Cable (C type)
Owner's Manual

PRODUCT SPECS:
CPU Processor: Quad-Core Cortex-A100 Processor
Operating System: Android 11 OS
Browser:  Google
Internal Storage: 32GB 
Memory (RAM): 2 GB DDR3
Expansion Slot: Micro SD Card Slot, Support up to 128GB Flash
Screen: 7" TFT Touch Panel
Camera: 
   • Front - 0.3 megapixel
   • Rear - 2.0 megapixel
Screen Resolution: 1024x600
Input Method: Touch Screen
Built-in Speakers: 1W 8 Ohm Built in speaker
Earphone Jack: 3.5mm
Charging Cable: Type C
Battery: Rechargeable 4500mAh Battery
Size: 7.17 in x 4.84 in x 0.38 in
Weight: 10.93 ounce / 310 g
Voltage: AC 110-240 50/60Hz DC 5v/2A
Operating Temp:  -10C/14F to 40C/104F
Network Access: Wi-Fi (802.11 b/g/n)
Parental Controls: 
   • View Kids activities
   • Manage Kids Apps
   • Set Time Limits
   • Lock Device
   • See where kids are
Preloaded:
    • Contixo Academy Preloaded
    • 20+ Educational Learning Games
    • Teacher Approved Learning Apps
    • Google Kid Space
Warranty: 1 Year Manufacture Defect 

Download
User Manual
The Tech-Savvy Gift Every Kid Deserves!
Attention all cool parents! The Contixo V8-3 Kids Tablet is the tech-savvy gift your child deserves. The green tablet's charm has my kid beaming with joy, and I love the protective case that keeps it safe during wild playdates. The 20+ pre-loaded apps are a goldmine of learning opportunities!
Blue Skies of Learning with Contixo V8-3!
The Contixo V8-3 Kids Tablet is like a breath of fresh air, bringing blue skies of learning into our home! The 3-layer screen protector acts as a guardian angel, protecting the tablet from my child's playful escapades. With 189 language settings, my little one is becoming quite the language expert!
Say Hello to My Child's New Best Friend!
Move over, ordinary toys - the Contixo V8-3 Tablet has stolen my kid's heart! The green color option was an instant hit, and the parental control settings make me feel like a superhero. I can now customize my child's learning experience, set screen time limits, and shield them from the web's dangerous corners. This tablet is the ultimate sidekick for modern-day parents!
A Smarter, Safer Tomorrow!
With the Contixo V8-3 Kids Tablet, we're shaping a smarter and safer tomorrow for our children. The green variant's allure has my little one completely captivated. The pre-loaded apps are a treasure trove of learning, and I can't help but marvel at their progress. It's an investment in their future and a gift that keeps on giving!
Where Learning Meets Adventure!
Hold onto your hats, parents! The Contixo V8-3 Kids Tablet is taking our little ones on a wild learning adventure. The blue tablet's design screams excitement, and the long-lasting battery ensures the fun never stops. With Google services at our fingertips, my child's inquisitive mind is thriving!