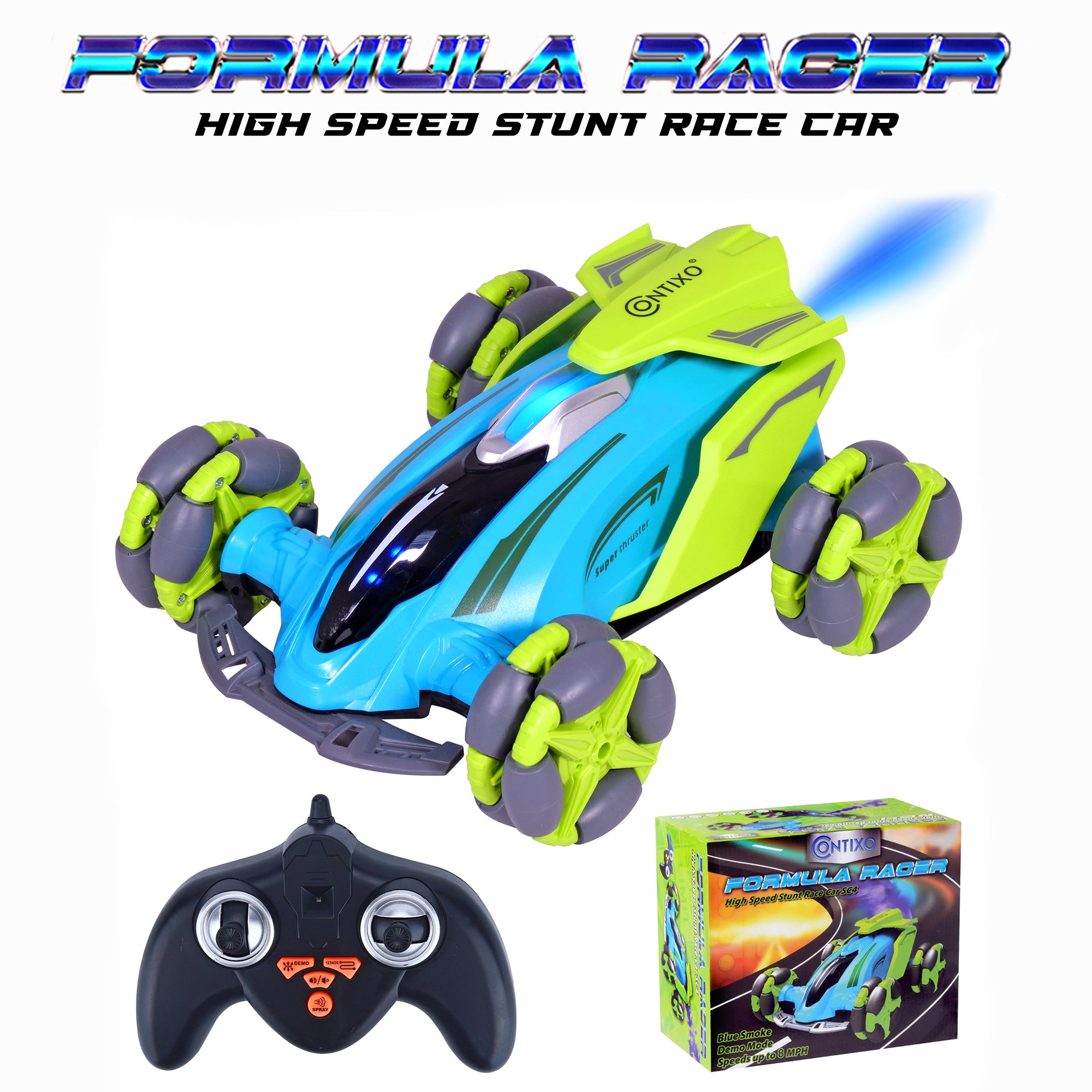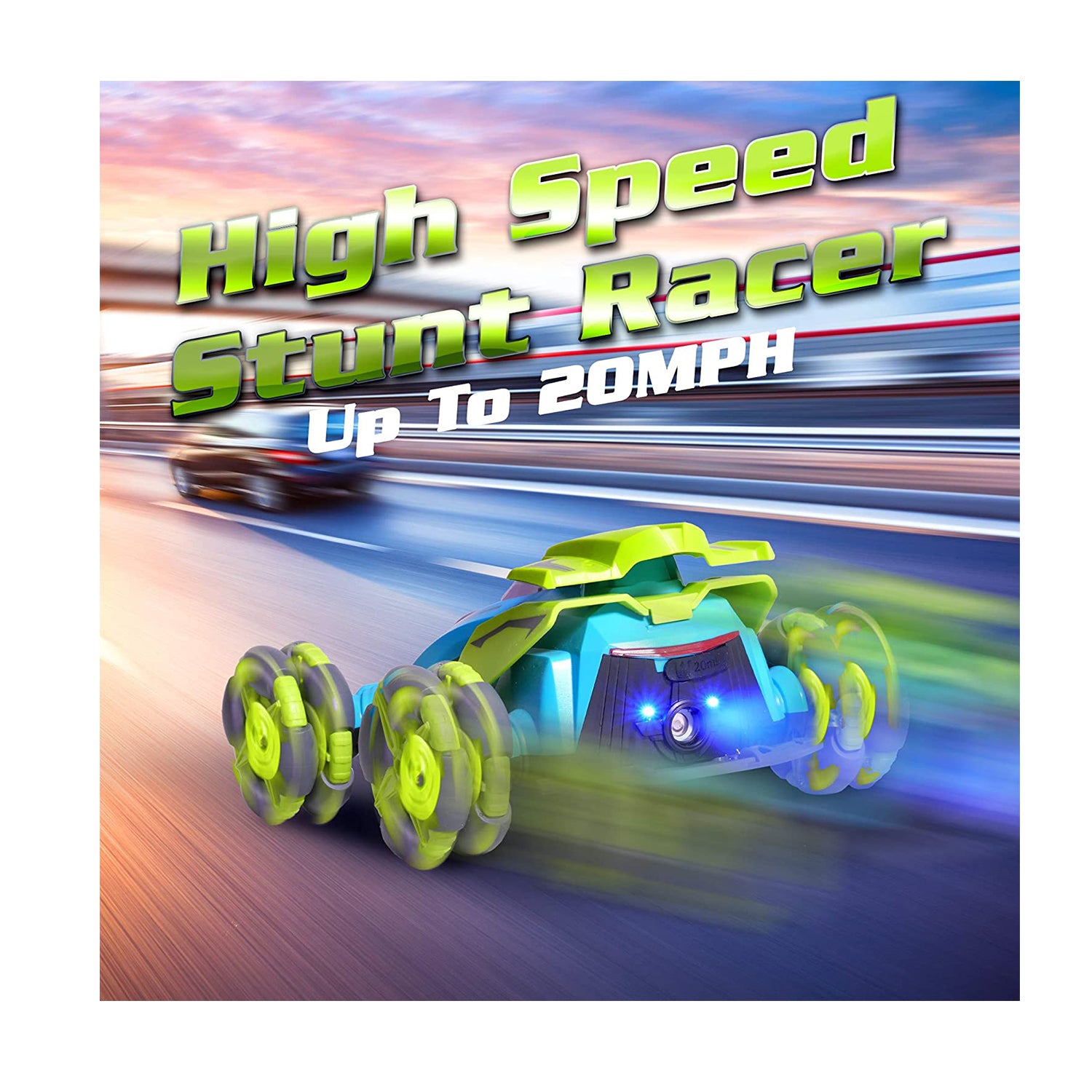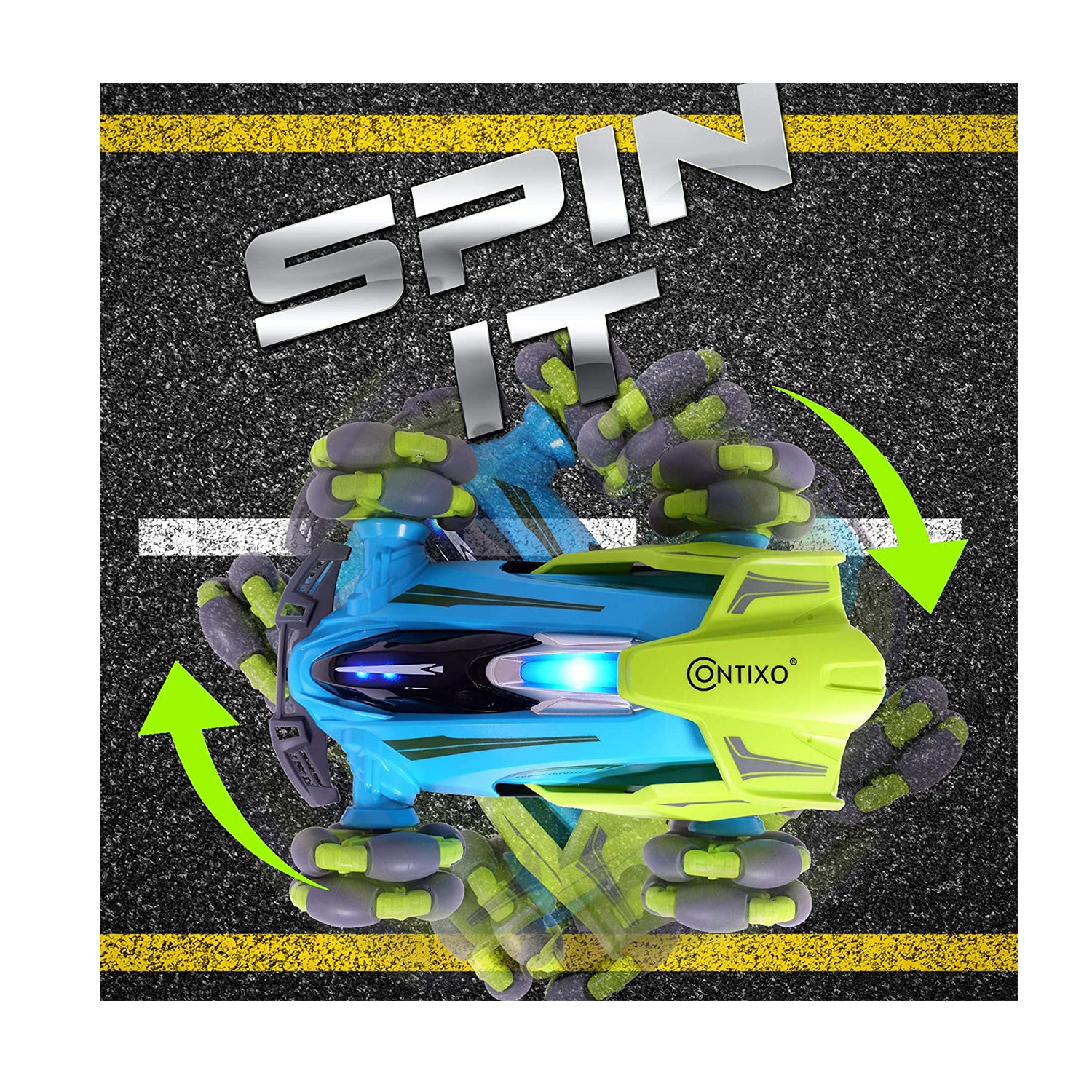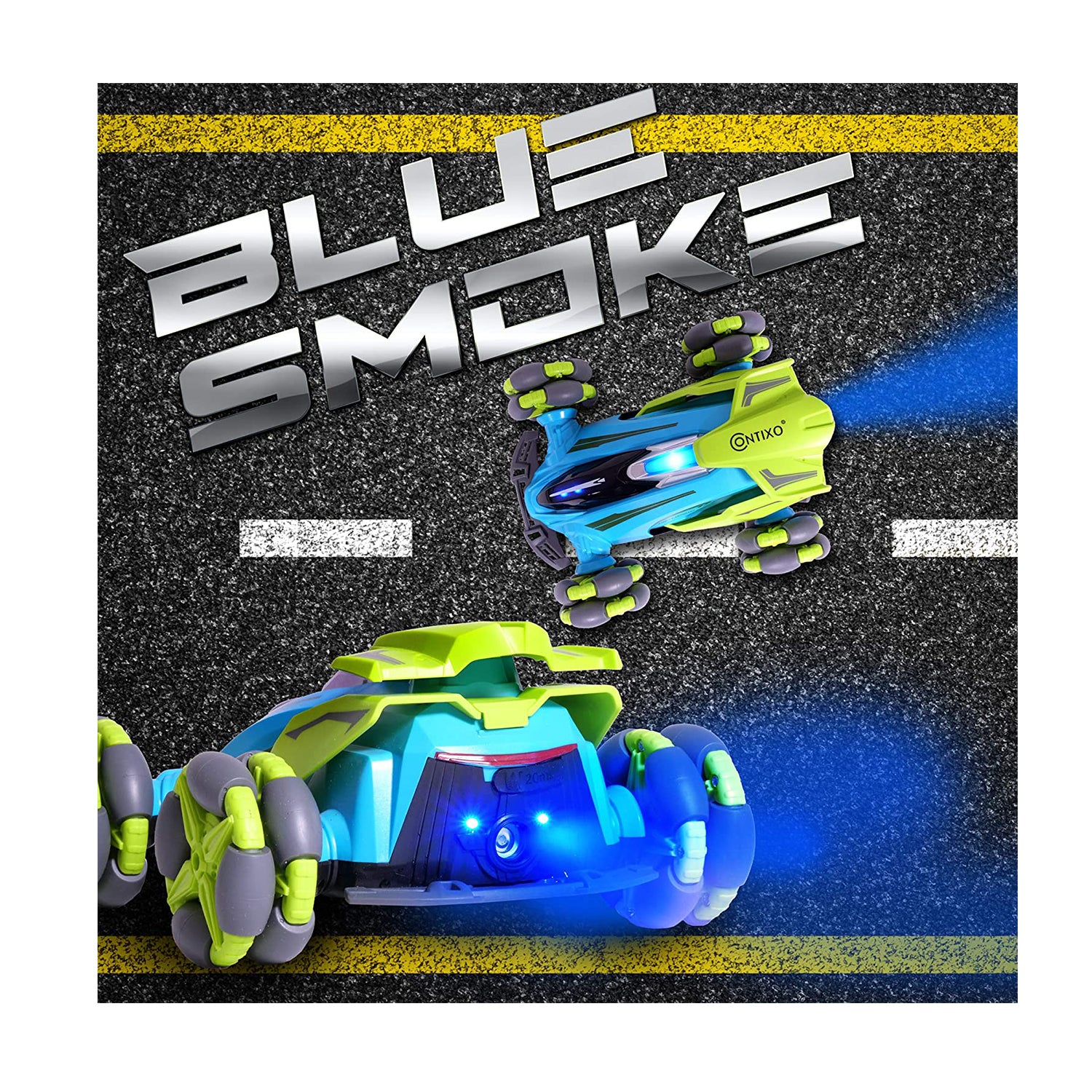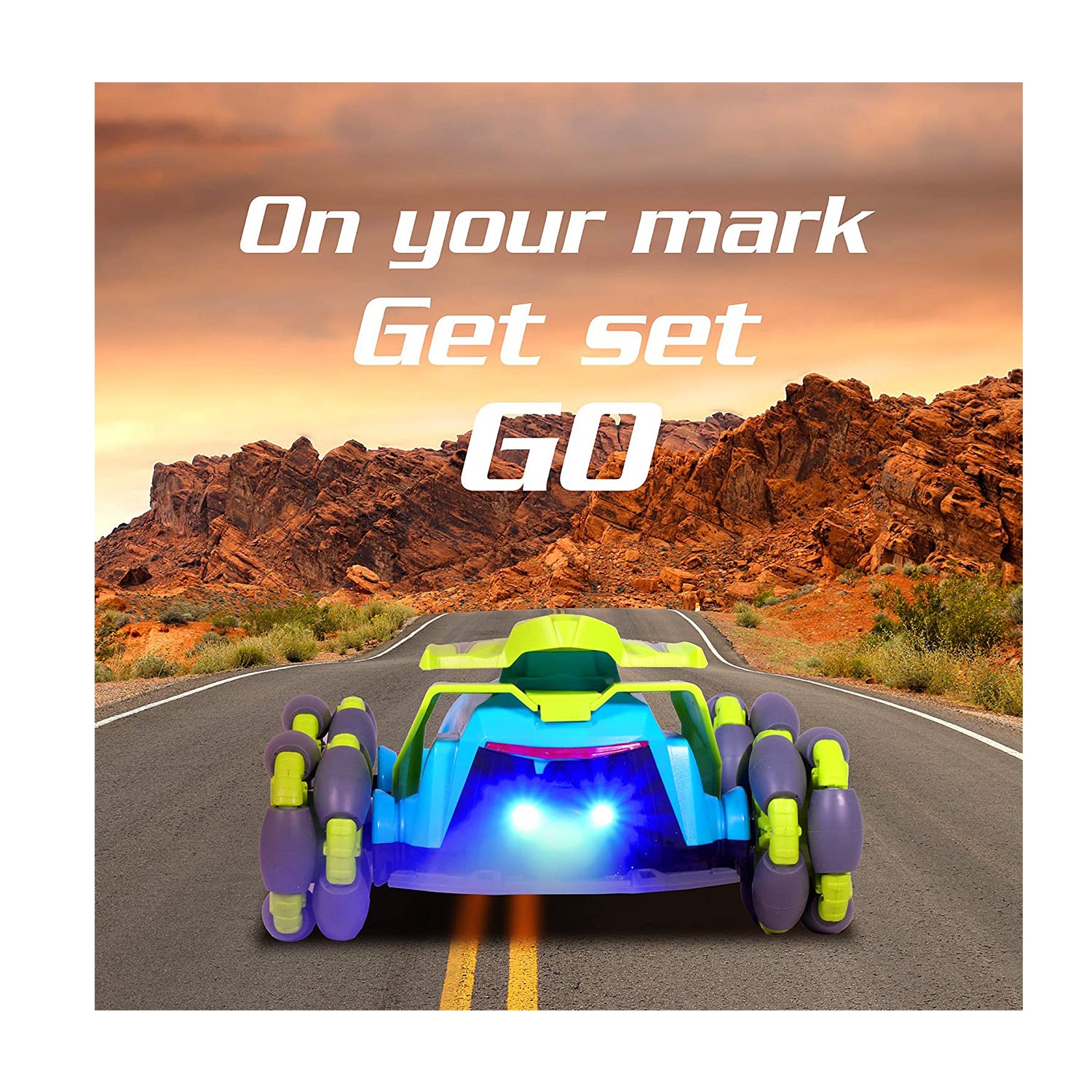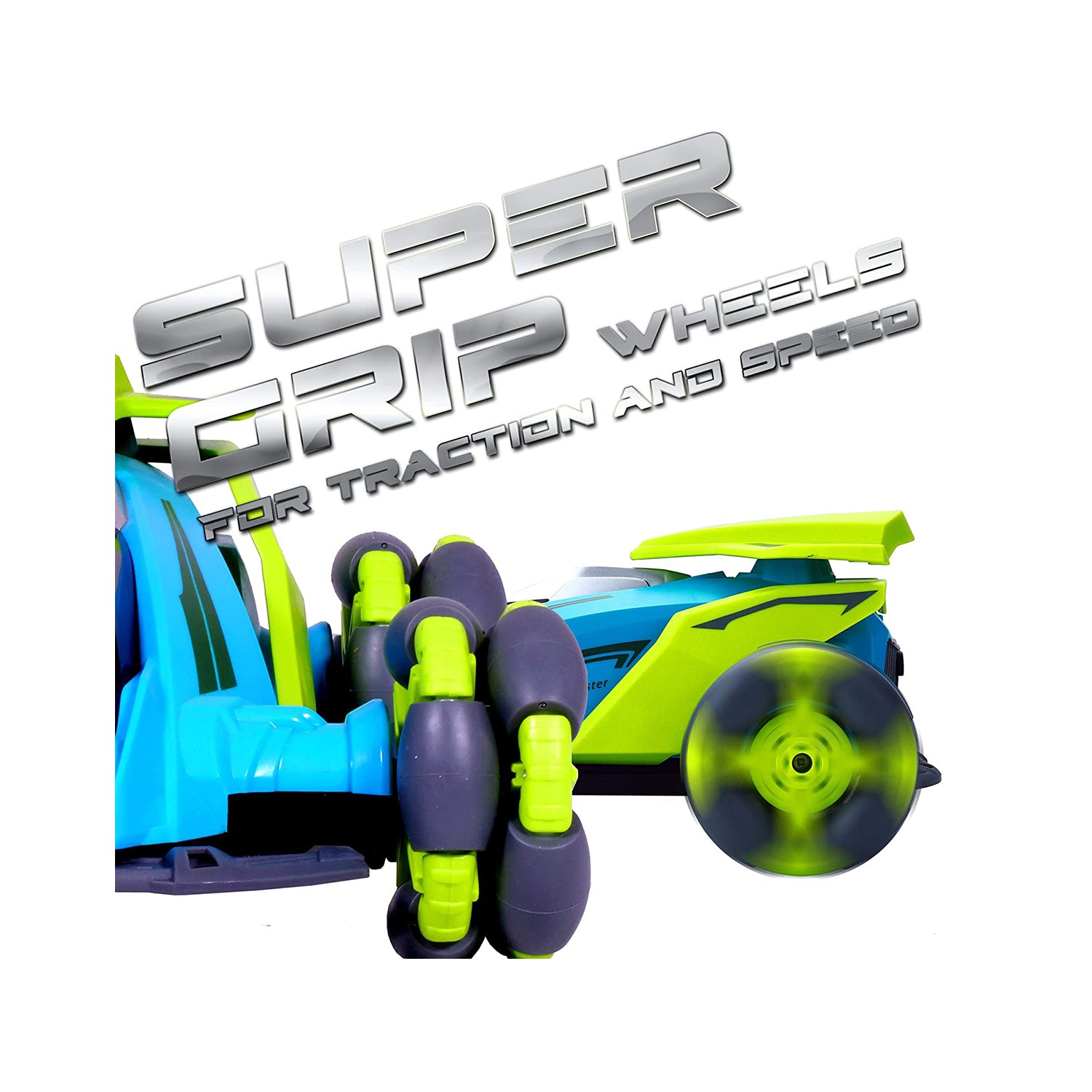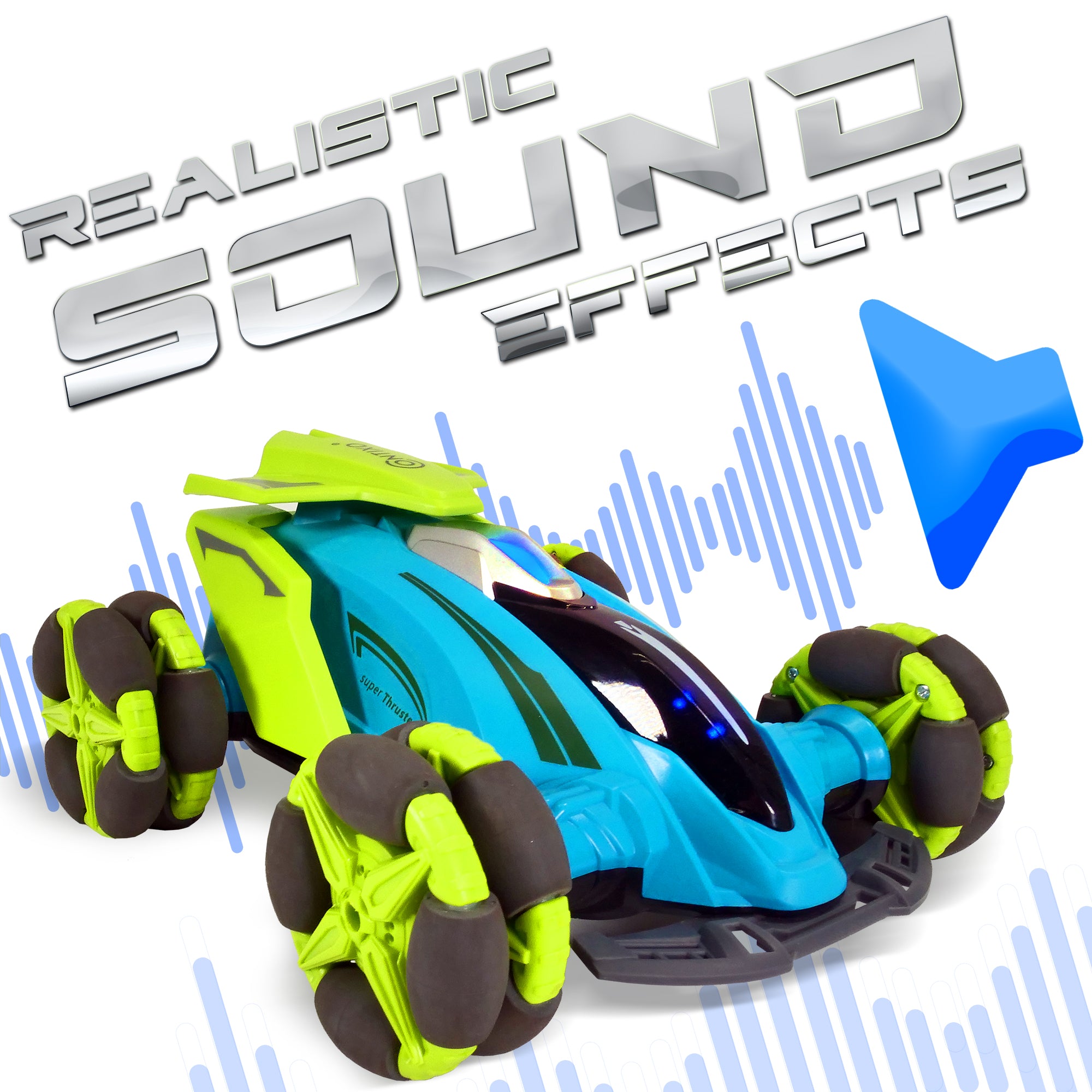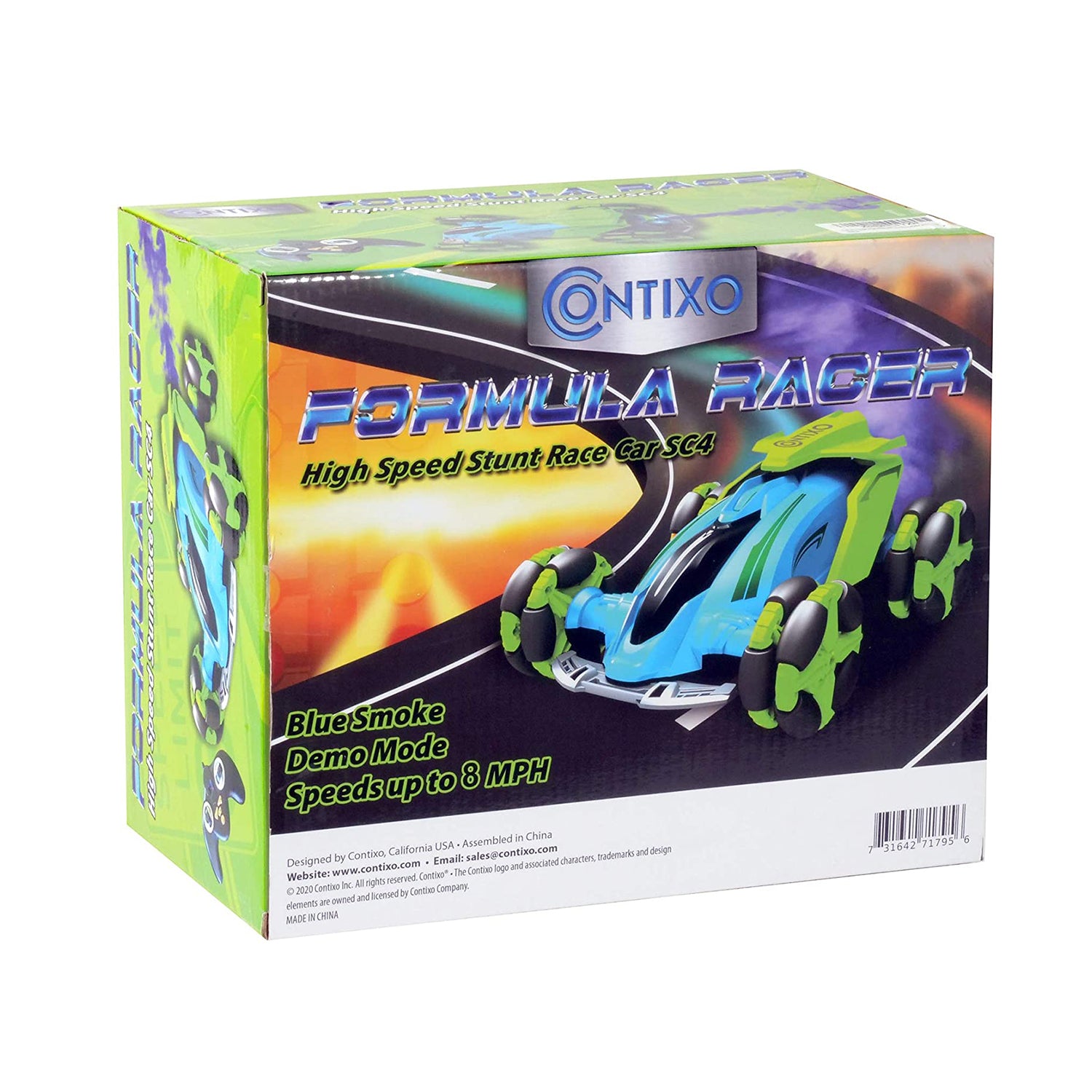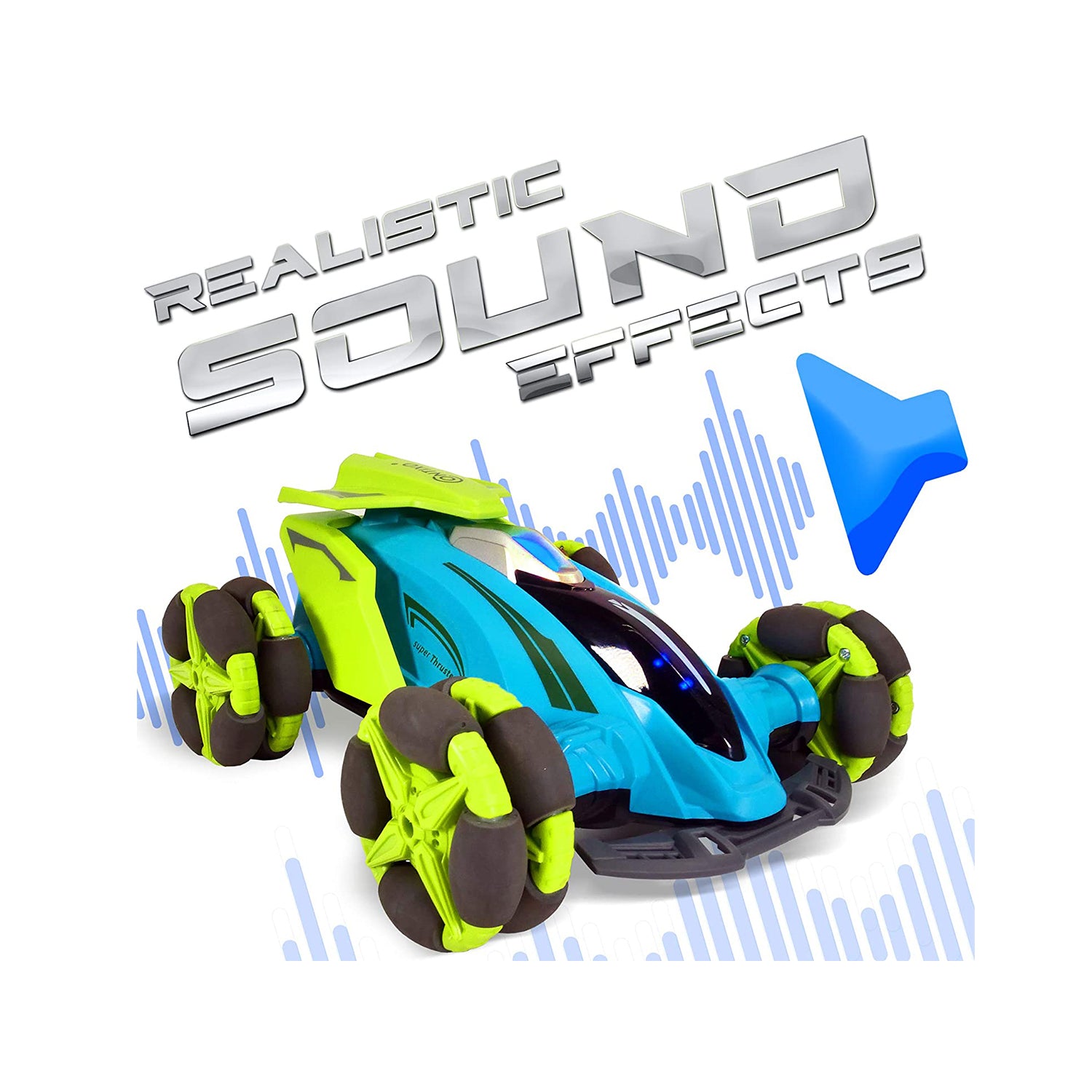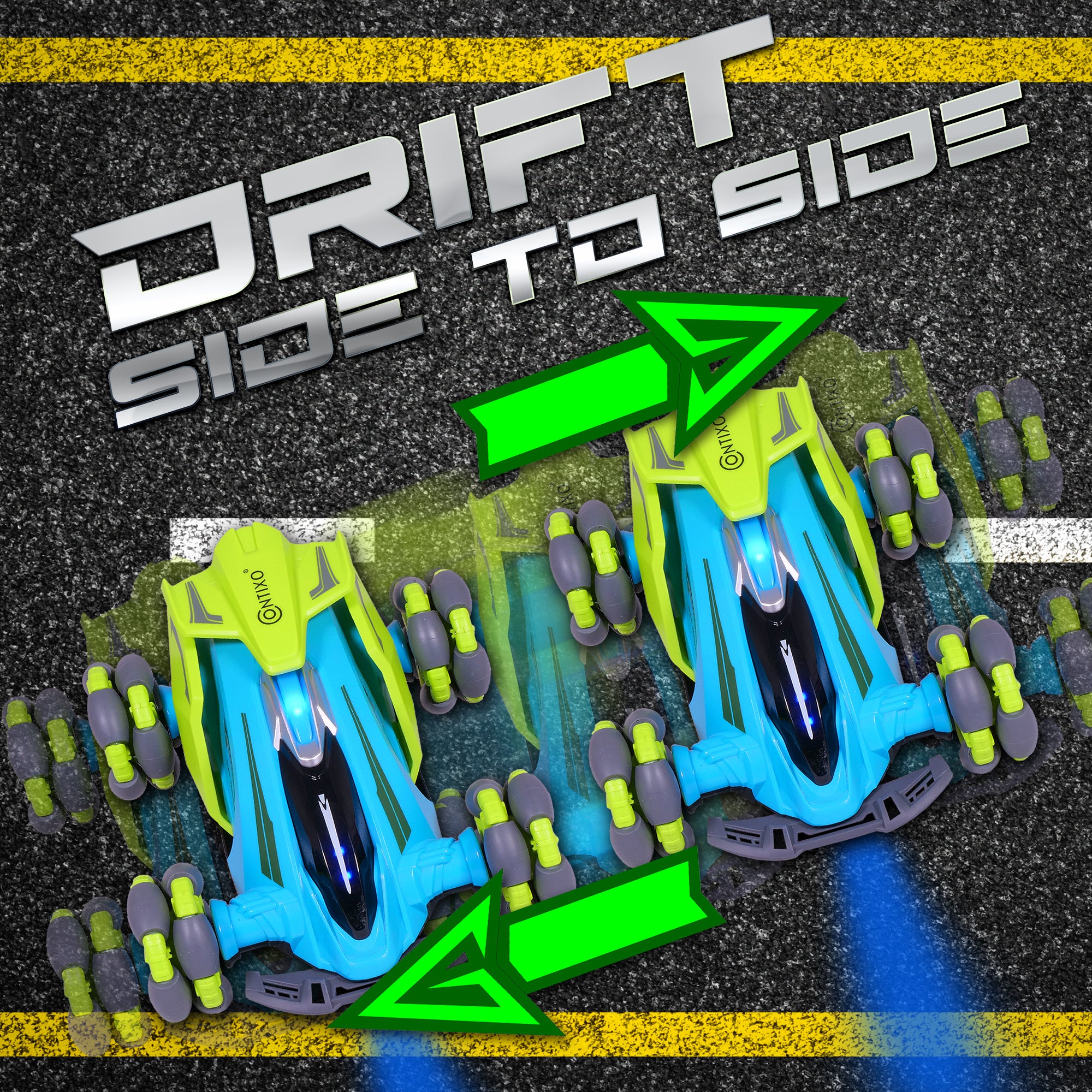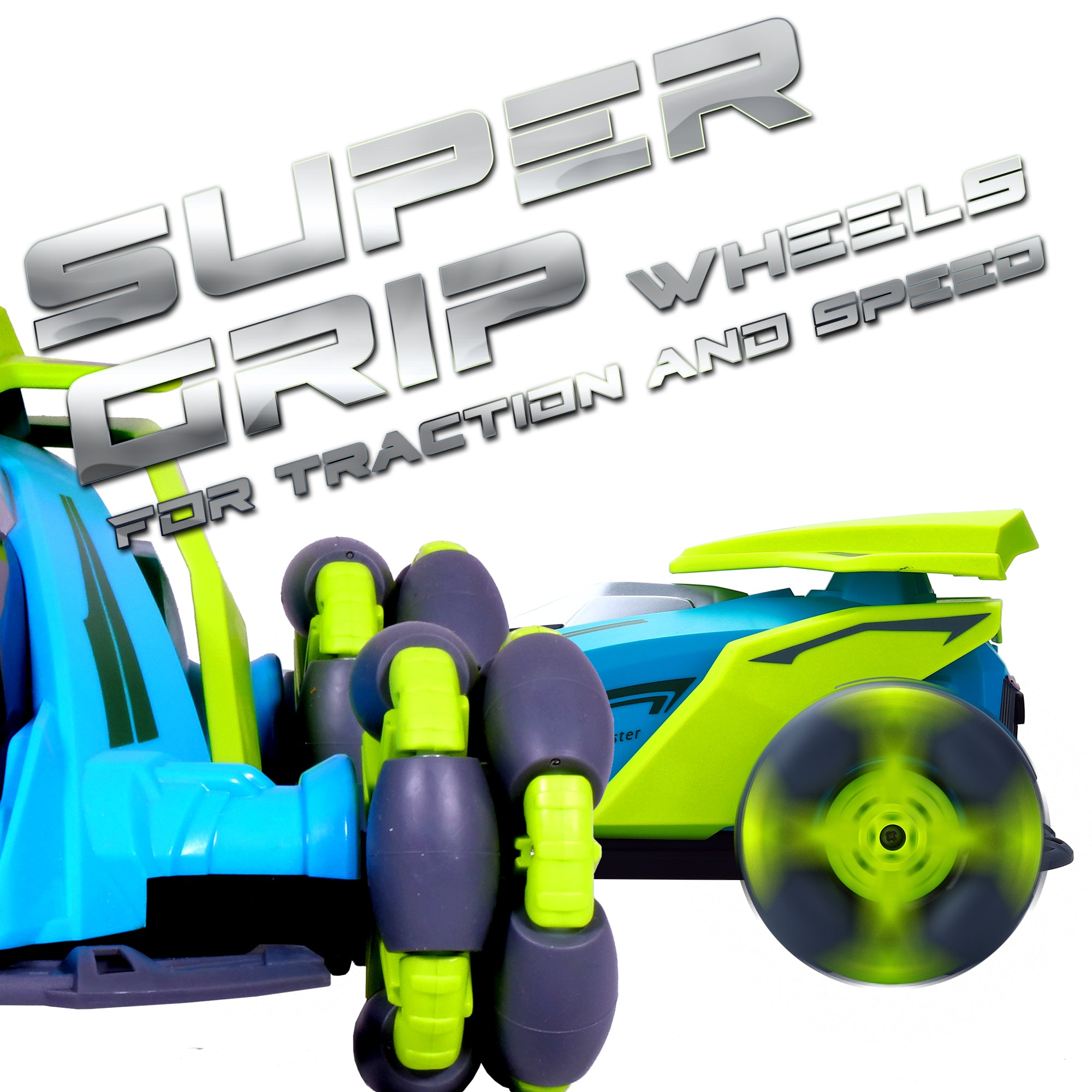 Contixo SC4 Formula Racer Remote Control RC Stunt Car
Regular price
$42.99
Sale
Get ready for the ultimate thrill ride with the Contixo SC4 Formula Racer Remote Control Stunt Car! Brace yourself for an explosion of excitement as this car takes remote control fun to a whole new level!
With dazzling lights and mind-blowing music effects, the SC4 Formula Racer will leave you in awe. It's not just your ordinary remote control car – it's a showstopper! Watch as it zooms by with its sleek, streamlined bodywork and vibrant LED lights illuminating the way. And that's not all – the body and wheels are decked out with flashing colorful lights, making it the coolest car on the block! Your child won't be able to take their eyes off this mesmerizing display of awesomeness.

But the excitement doesn't stop there! Get ready to pull off jaw-dropping stunts with the SC4's Mecanum wheels that let you drift in all directions! Press the 360° rotation button to make the car spin like a tornado right on the spot! And for even more heart-pounding action, the 45°/90° lateral drift button allows the car to maneuver forward, backward, left, and right in jaw-dropping drifts! You'll be blown away by the incredible tricks this amazing stunt car can pull off.

But it's not just about the thrill – the SC4 Formula Racer is also a brain-boosting educational toy! Watch your child's creativity soar as they explore the intelligent programming demonstration function. They can set their own driving trajectories, and the car will magically follow their lead, performing the programmed actions! It's like having a little robot friend that can dance to your child's creative tunes!

And if that's not enough to make your eyes widen, the SC4 Formula Racer has a surprise in store – BLUE SMOKE! Yes, you heard that right! Fill up the water tank on the back of the car, and behold the mesmerizing blue light and smoke show! It's like having a party on wheels!

Looking for the perfect gift that will leave kids of all ages jumping with joy? The Contixo SC4 Formula Racer is THE answer! Whether it's a birthday bash, back-to-school surprise, or a holiday treat like Halloween or Christmas, this remote control car is a guaranteed hit! Boys and girls alike will be mesmerized by its cool moves, and you might even find yourself stealing a moment to play with it and relieve some stress!
Get your Contixo SC4 Formula Racer Remote Control Stunt Car now and buckle up for an adventure full of laughter, excitement, and mind-blowing stunts! Are you ready to be amazed? Let's go!


Specs:
• 1 x 3.7V 1200 MAH rechargeable batteries included.
•Runs for 20 minutes on a full battery.
• Takes 180 minutes to fully charge.
• Remote control requires 2 x AA batteries (NOT Included) 
Download
User Manual
Highly recommend!
My 7 yo loves this car! It's an excellent car for the price. The exhaust feature is really neat, and it works well. The other thing thing that's really nice about this car is that the remote is sturdy and durable. We've had other remotes where my kids can easily break the controls, but not with this one. The lights are fun too, and makes it neat to drive outside at dusk. Highly recommend this!
Moves very well!
I like this remote control car. I can appreciate the smoke feature coming out the back of this toy. It gives a realistic feeling. I tested it on concrete and on the grass and it does move very well.
Overall very happy with this purchase
Bought this for my 4 year old boys birthday and he loves it. Great remote control car! Very durable and high quality. The remote is simple and easy to navigate for young kiddos and the lights and steam are super cool! Appreciate the rechargeable batteries (with back up set) so you dont have to constantly buy new batteries. Overall very happy with this purchase and glad we spent the extra few dollars to get this one over some of the cheaper cars on Contixo!
Perfect first R/C
My kids have spent the past couple of weeks torture testing this car, and it has performed remarkably. The controls are simple and straightforward and the truck is very responsive to even small inputs. The fogging feature is definitely a plus, especially at dusk with the blue lights. The overall lighting scheme makes it easy to play with in the dark. This car is the perfect first R/C for children. It is fast enough to be fun, easy to control, and rugged enough to take a beating and keep going.
Awesome
Awesome remote control car. Grandkids like the steam that comes out in the back and the lights that make the car glow