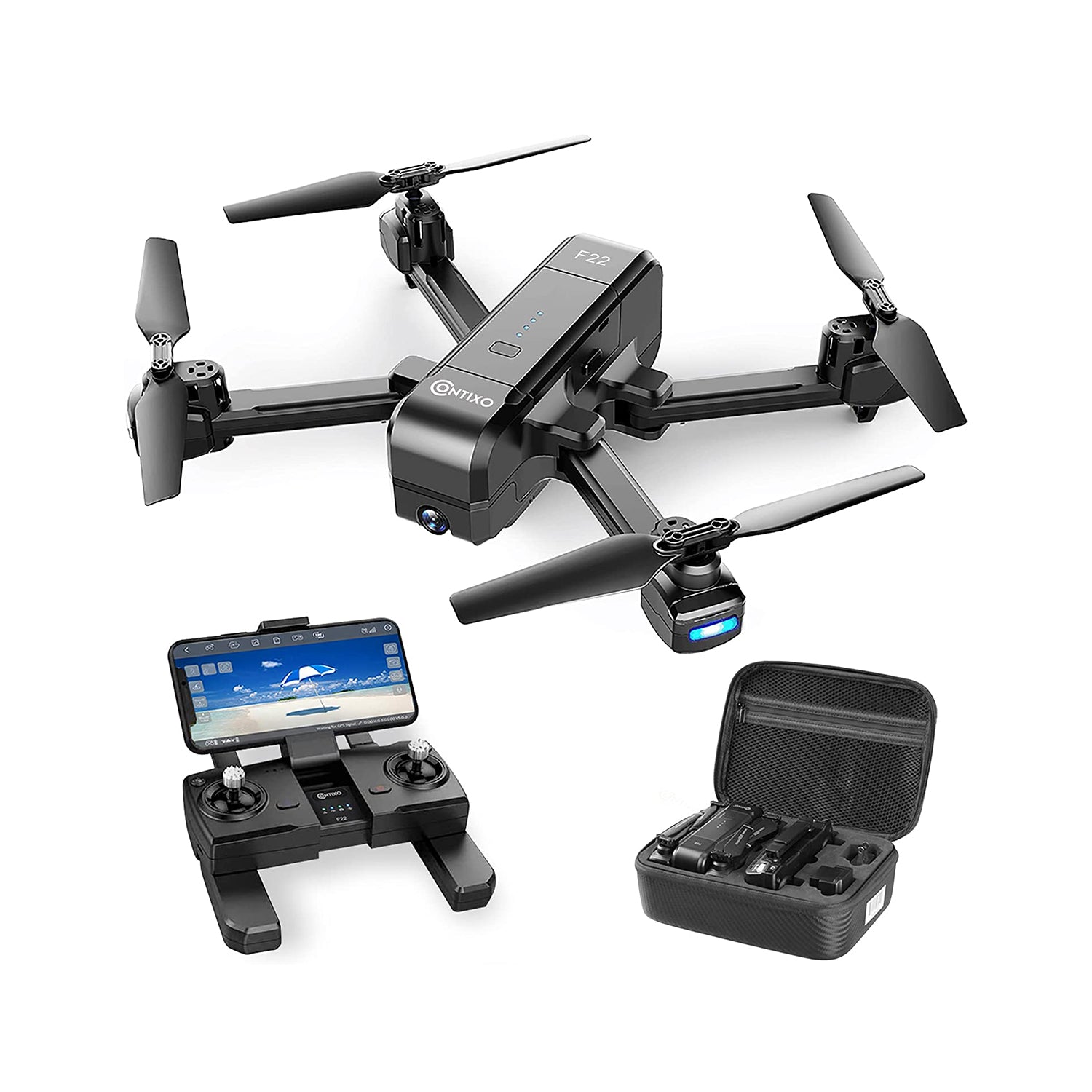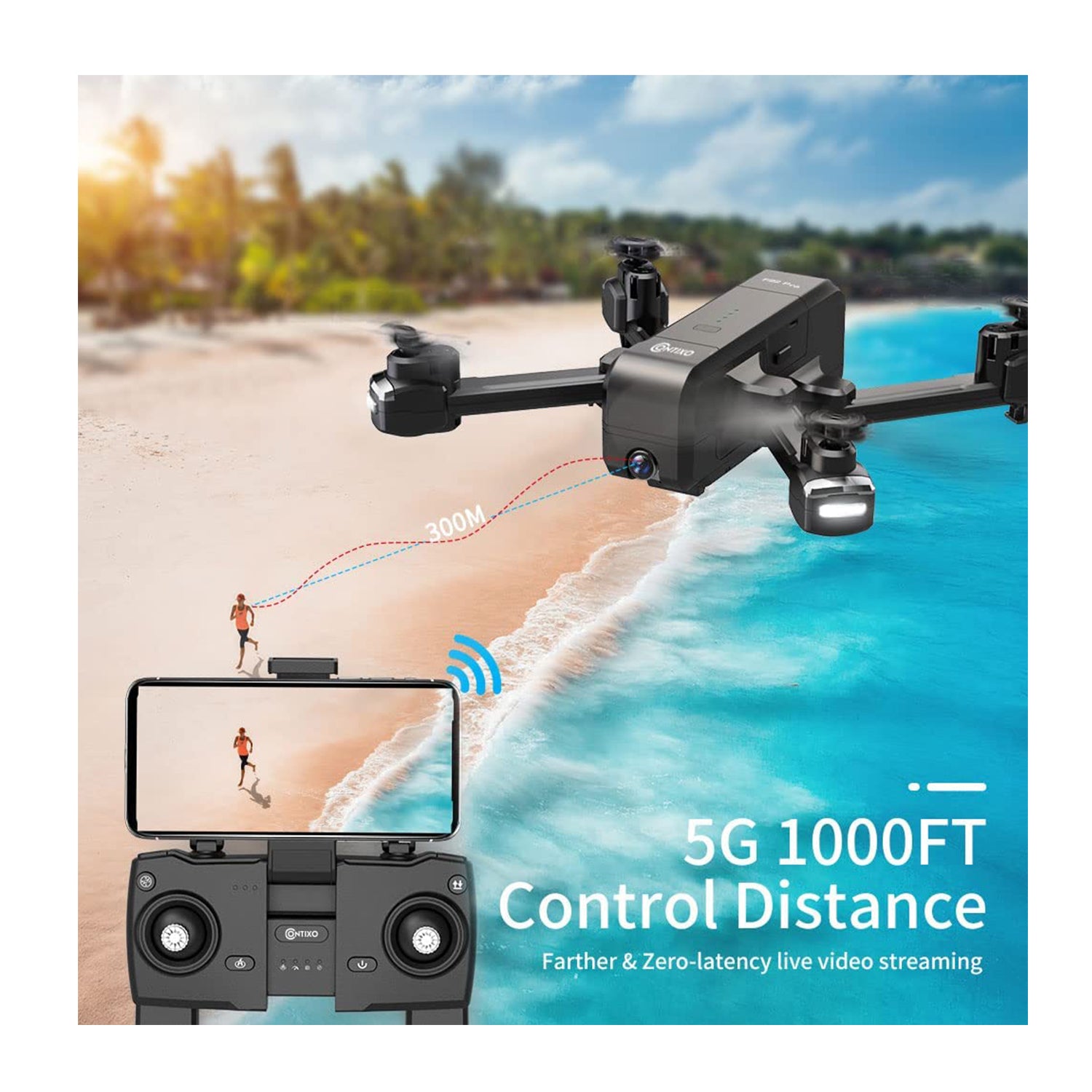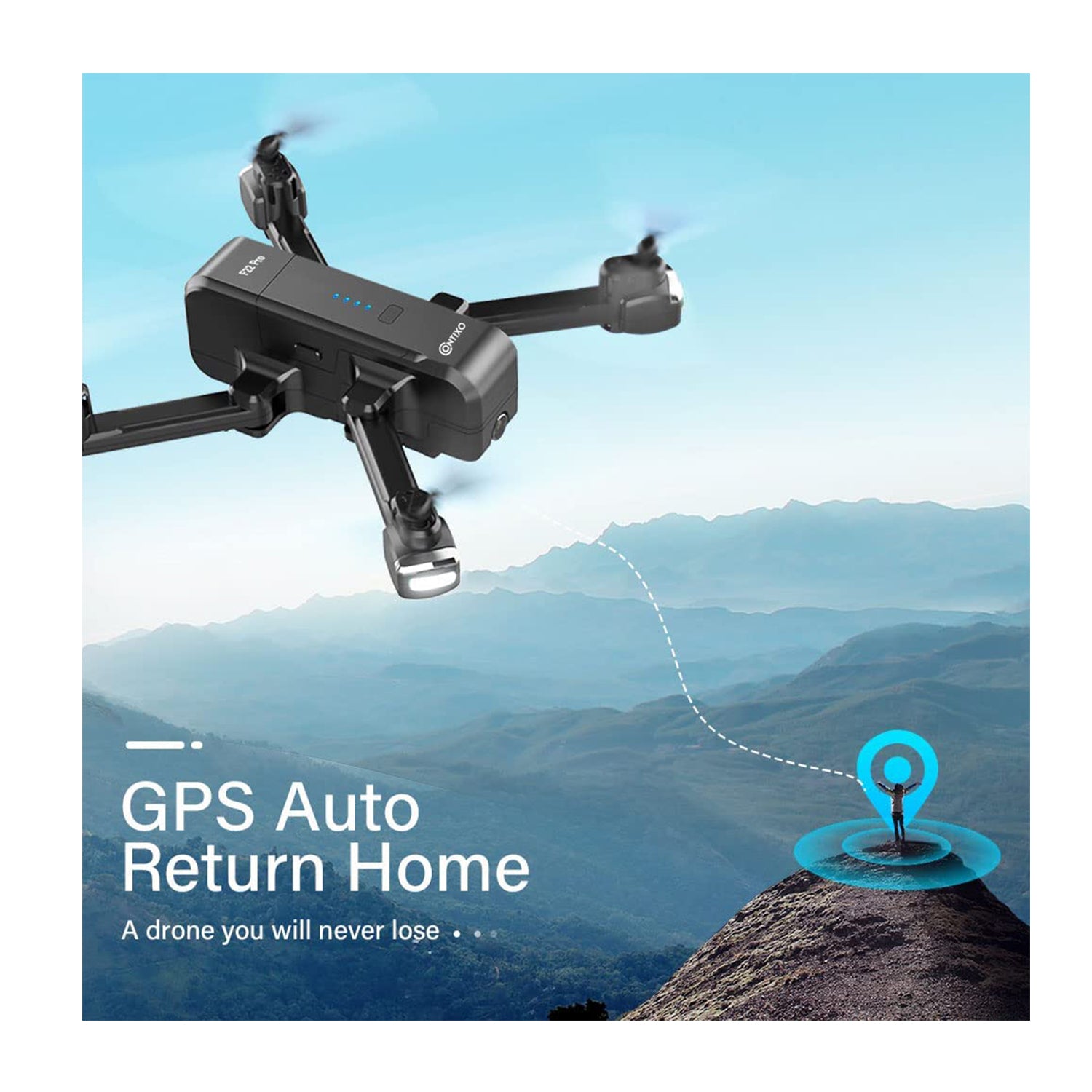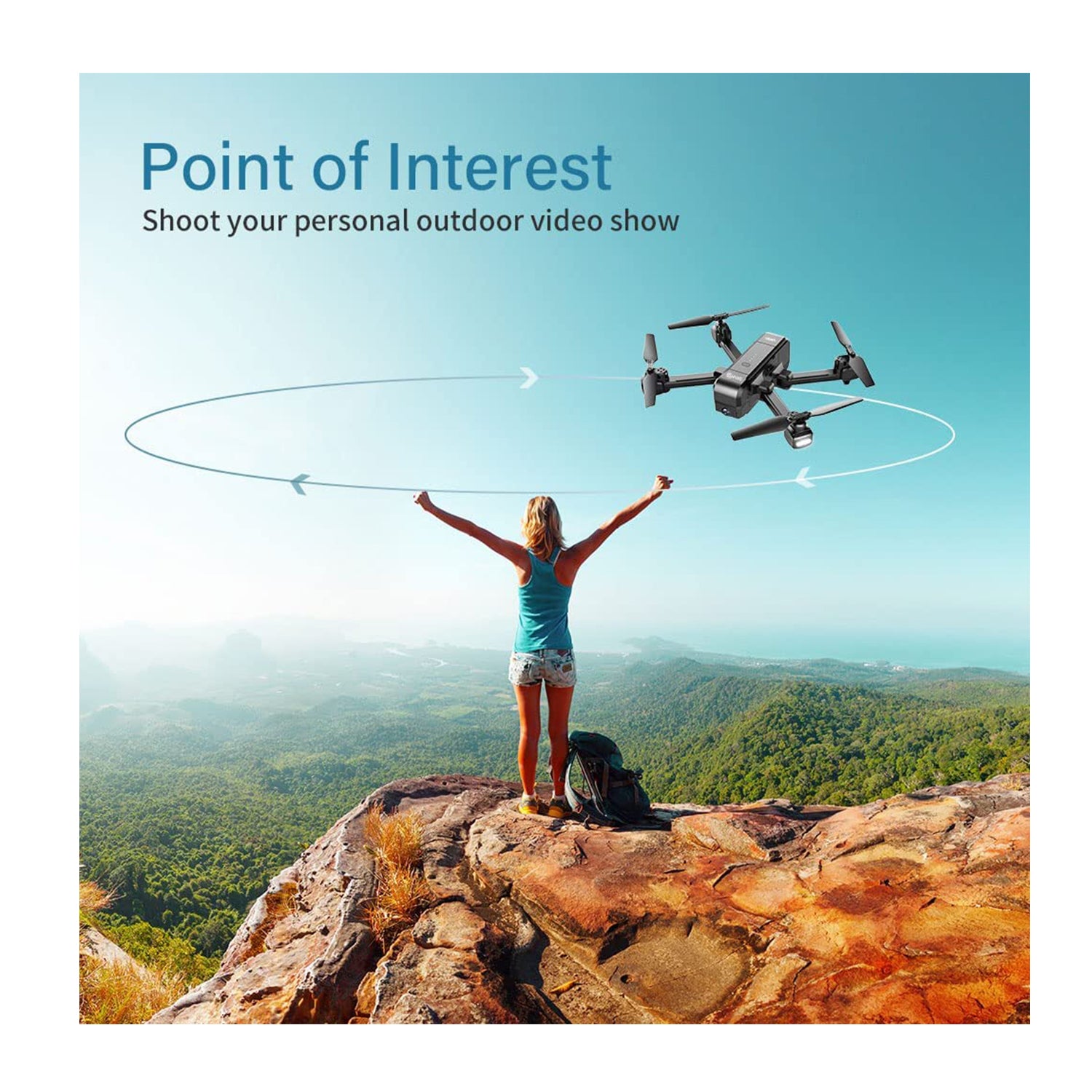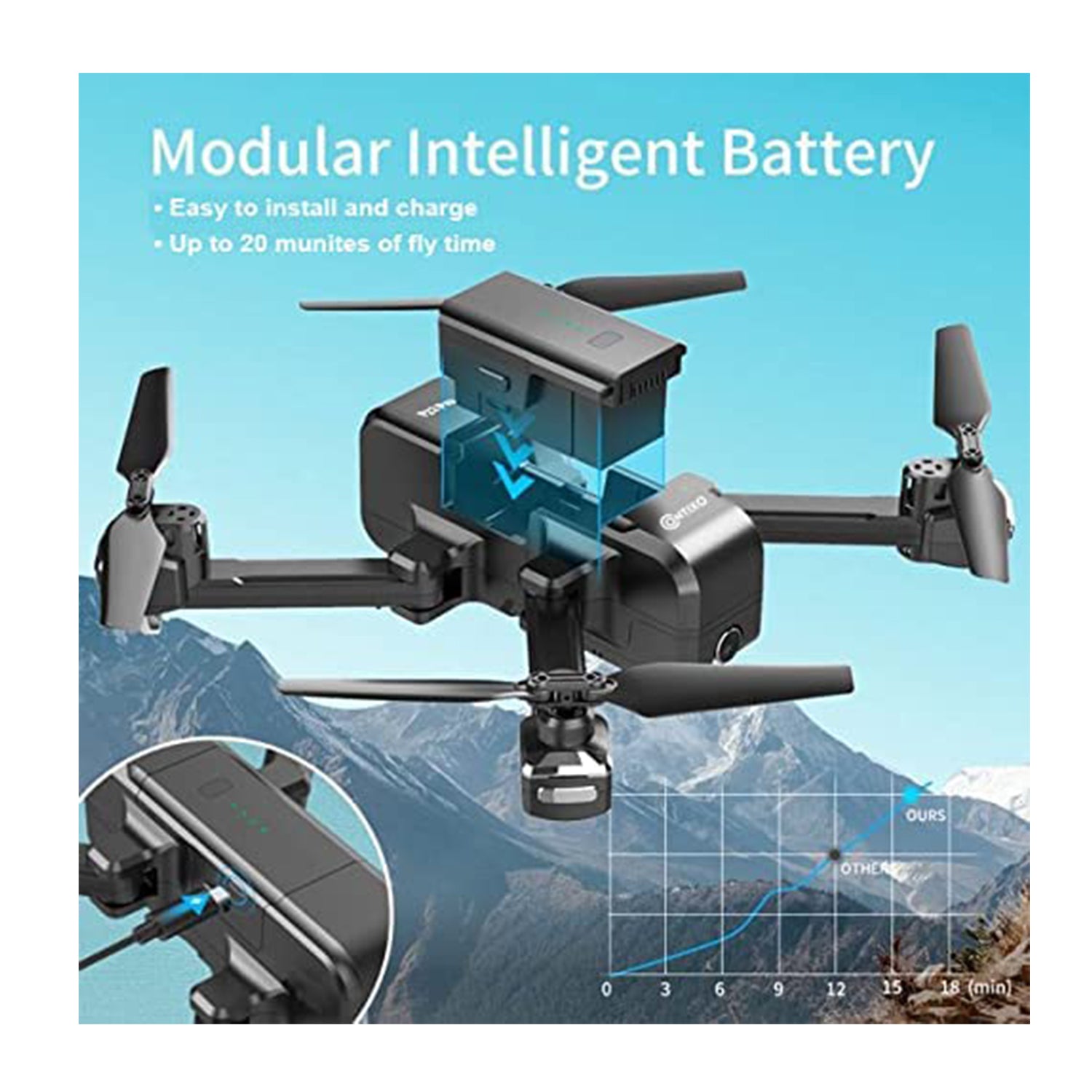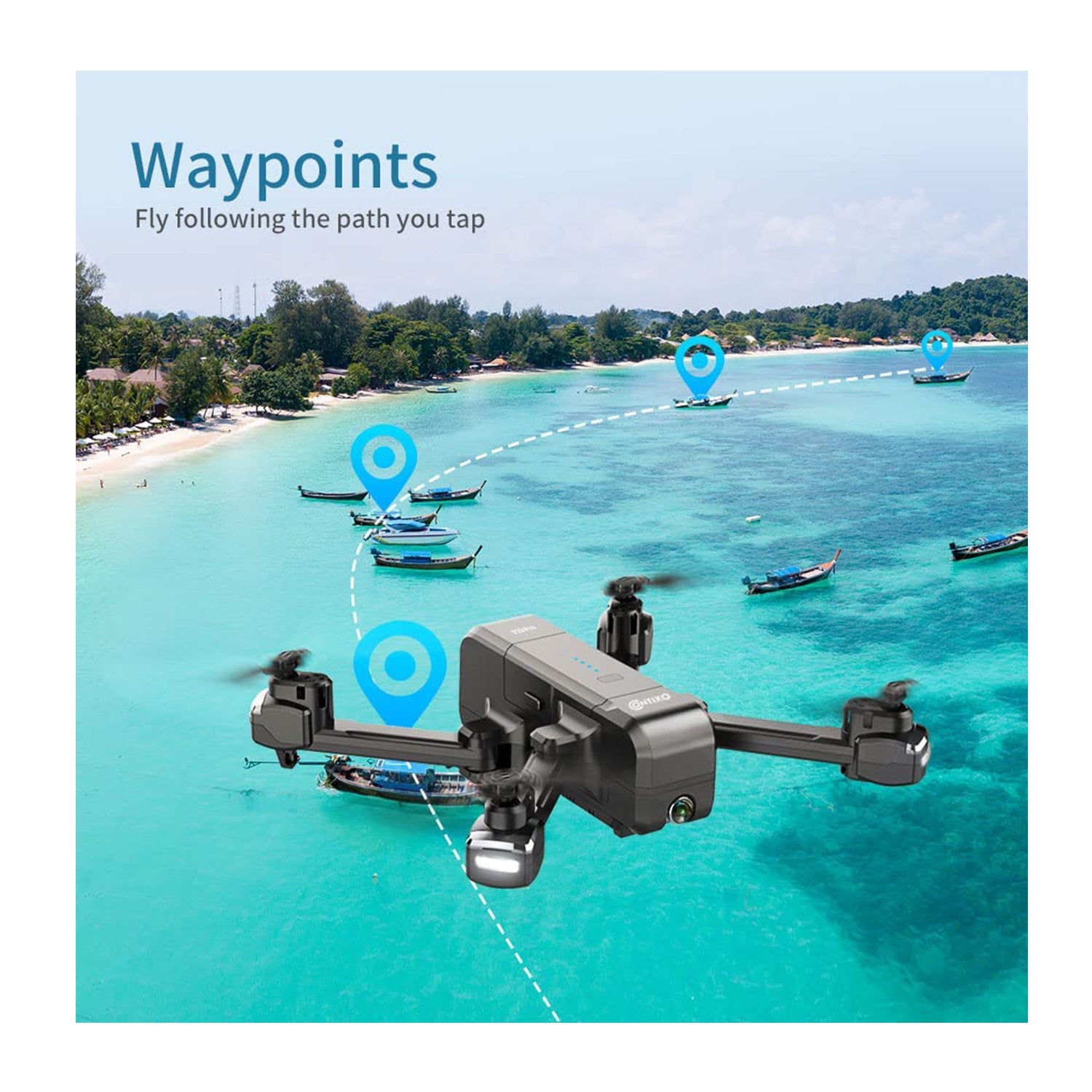 Contixo F22 Pro FPV Drone with HD Camera
Regular price
$179.99
Sale
About this item
2.7K Full HD WiFi Camera With 4K Still Images: Contixo F22 Pro Multirotors Drones are Built with adjustable 90° FOV wide angle allows you to both take pictures or record live video during flight for First Person View (FPV), Bird's Eye View, etc. Edit and upload your video clips to Social Media.
GPS Assisted Intelligent Flight Features: Equipped with GPS positioning, Shoot with ease when using the follow Me, Contixo F22 Pro Quadcopters Drones can automatically follow the pilots. When the drone loses signal or power, you can use the built-in one key to fly back to the take-off position automatically. The altitude hold, headless mode will allow the pilot to be worry-free and offer the best shots.
Video Transmission With 5G WiFi: The Contixo F22 Pro Drone provides video transmission within a range of up to 750 feet. You can capture Pictures and Videos while flying for 15-20 minutes allowing you to fly farther. The still images and stream live HD footage are automatically saved to the Micro SD card in 2.7K Quality. Please feel free to take it outdoors and enjoy leisure time./li>
Custom Flight (Tap Fly): Design your flight path by tapping into multiple points or make the F22 Pro drone fly in circular motions by setting up a point on the App. This feature will assist the pilot to dedicate himself further on more creativeness and photography.
Foldable Construction & Custom Storage Case Accessories Included: The F22 Pro Drone's both arms and propellers are foldable. The Exclusive carrying case combo allows you to safely store and transport your F22 Pro GPS Drone. Never worry about removing the propellers. Conveniently carry your UAV (unmanned Aerial Vehicle) anywhere you go. A perfect Budget Friendly Toys Deals from Contixo, Inc. Get yours Today!

Why are we different?
2.7K FHD Camera FPV with 4K HD Still Images Drone
Frequency Range: 5.0 Ghz
Drone for adults
20 mins Max Flight Time
90° FOV lens and 90° Vertical Adjustable Camera
750 FT Video Transmission with a WiFi Range
Control Range of 1,800 FT
Fast Charging: About 2 hours of charging time (5V=3A)
Easy operation丨Foldable & Flexible丨Level 7 wind resistance
Carrying Case: The well-fitted carrying case makes it easy to take the drone outdoor
2.7K WiFi HD Camera With 4K Images in App:
A 90° FOV Lens and 90° Vertical Adjustable camera gives a broad view of the memorable moment. The integrated 2.7K FHD FPV Camera with 1080P HD video transmission enables you to enjoy fluent and clear live video from birds-eye perspective.
Gesture Control:
Make a "Yeah" gesture, the camera takes a photo; make a "PALM" gesture, the camera starts recording. This Selfie Mode grants you a hands-free experience that enables you to take a picture of videos.
Intelligent Battery:
Enjoy flying the Contixo F22 Pro Quadcopter Drone with between 15 to 20 minutes of flight time per single charge. The battery's integrated LED light displays exactly how much power is remaining.
Portable Carrying Case:
The exclusive carrying case allows you to safely store and transport your new hobby toy. Never worry about removing or uninstalling the propellers again. The carrying case make it convenient to carry around.
Auto Return Home:
Contixo F22 Pro will fly back to Take-off Point whenever you press the one key return. If it runs out of power, loses connection, or accidentally fly it out of range, it will automatically fly back.
GPS Follow Me:
Record your every move. Whether you run, cycle, ski, surf, or any other sports, capture it all. Perfect for recording specially family moments, trips, and just about anything you can think of.
Custom Flight Path:
Contixo Drone APP control available. Simply draw a route or tap several points (Max. 16) on the APP screen, and it will fly in a directed way you draw and send back real time landscape to you.
Point of Interest:
This function, also called "Orbit Mode", allows the F22 Pro drone to continually circle clockwise around you or a preset point for a full 360-degree view to make every capture more fun to watch.
Package:
1 x F22 Pro Drone
1 x 2.4 GHz Remote Control
1 x Li-Po Modular Battery
1 x Transport Case
1 x Micro USB Charging Cable
4 x Spare Propeller (Additional)
1 x Screwdriver
1 x Instruction Manual
Download
User Manual