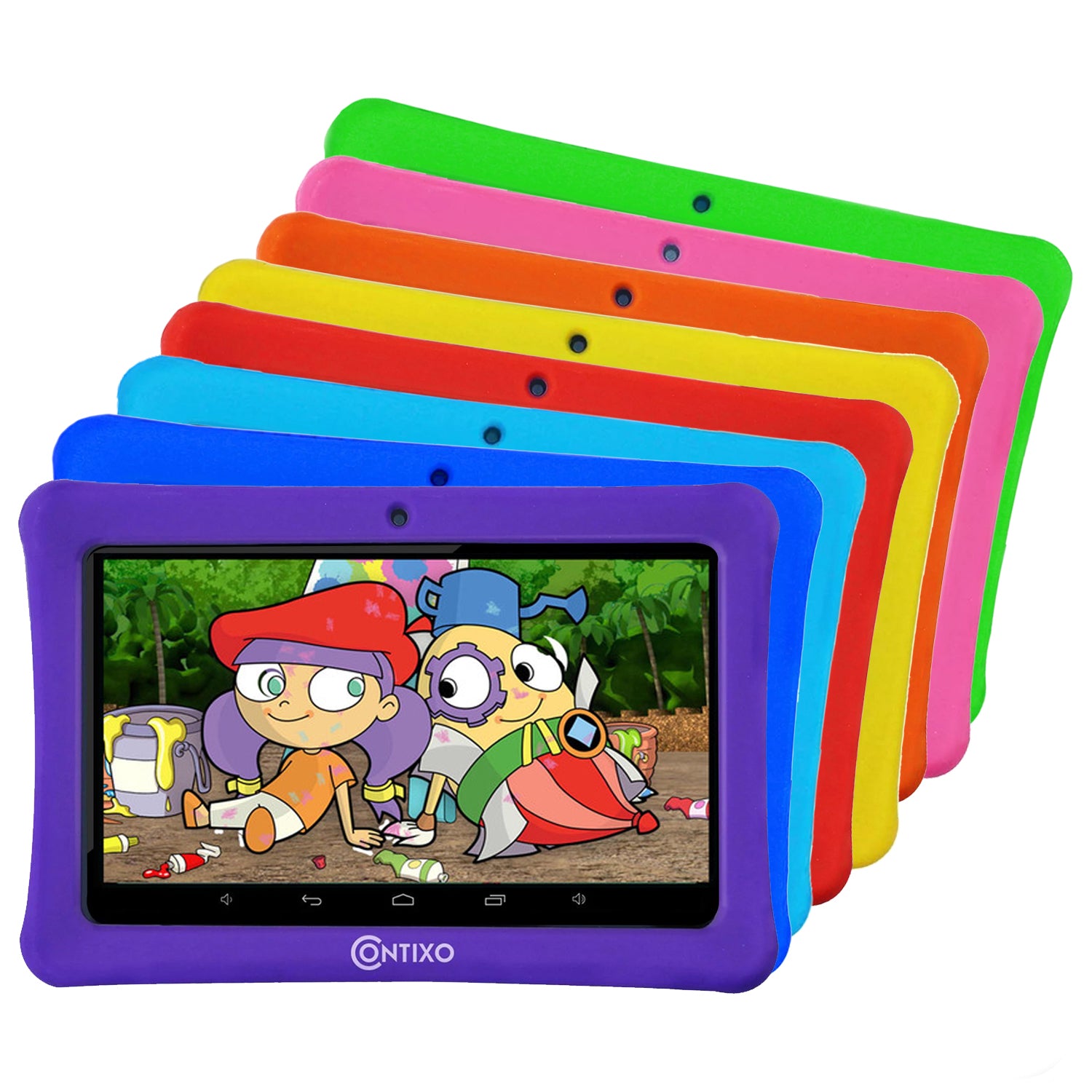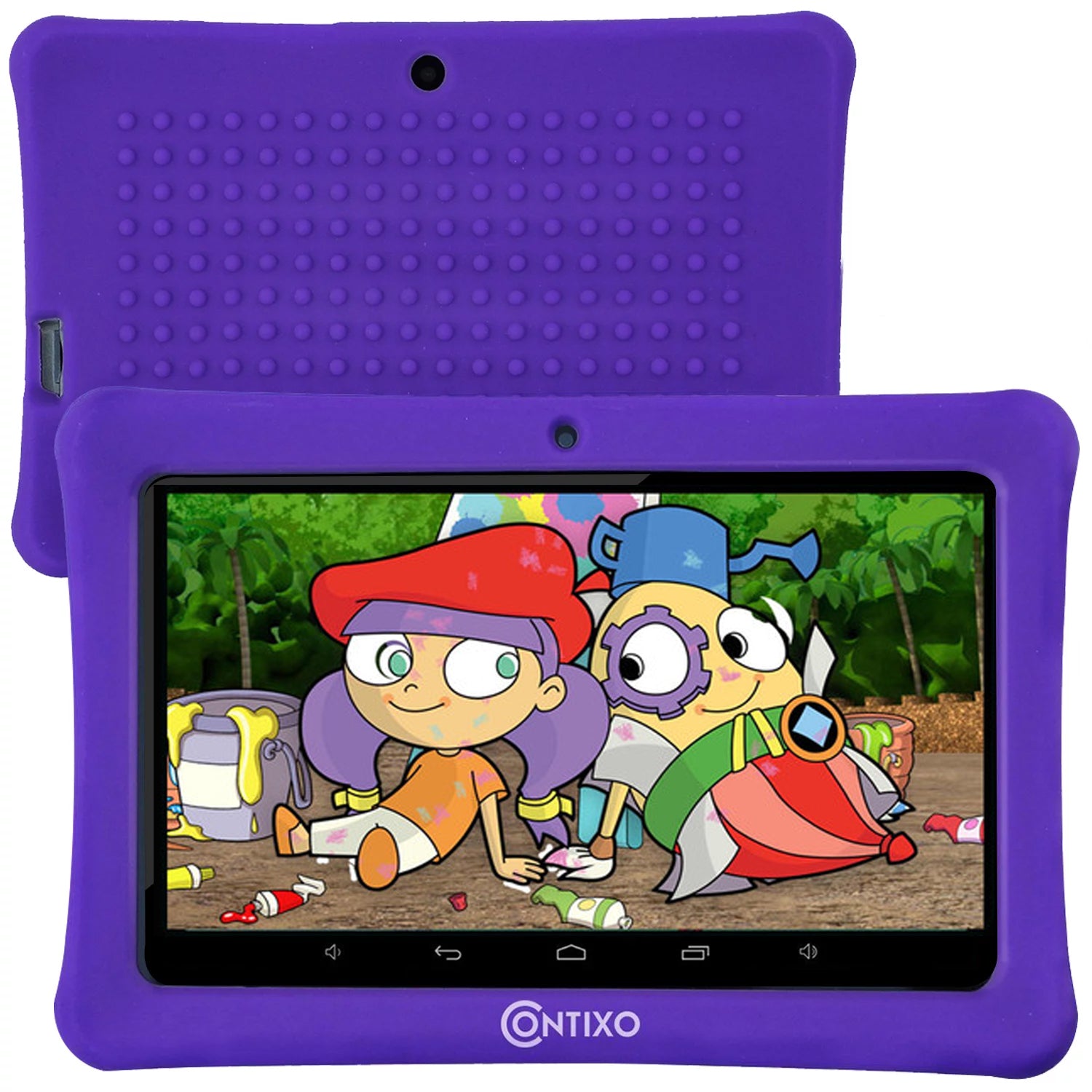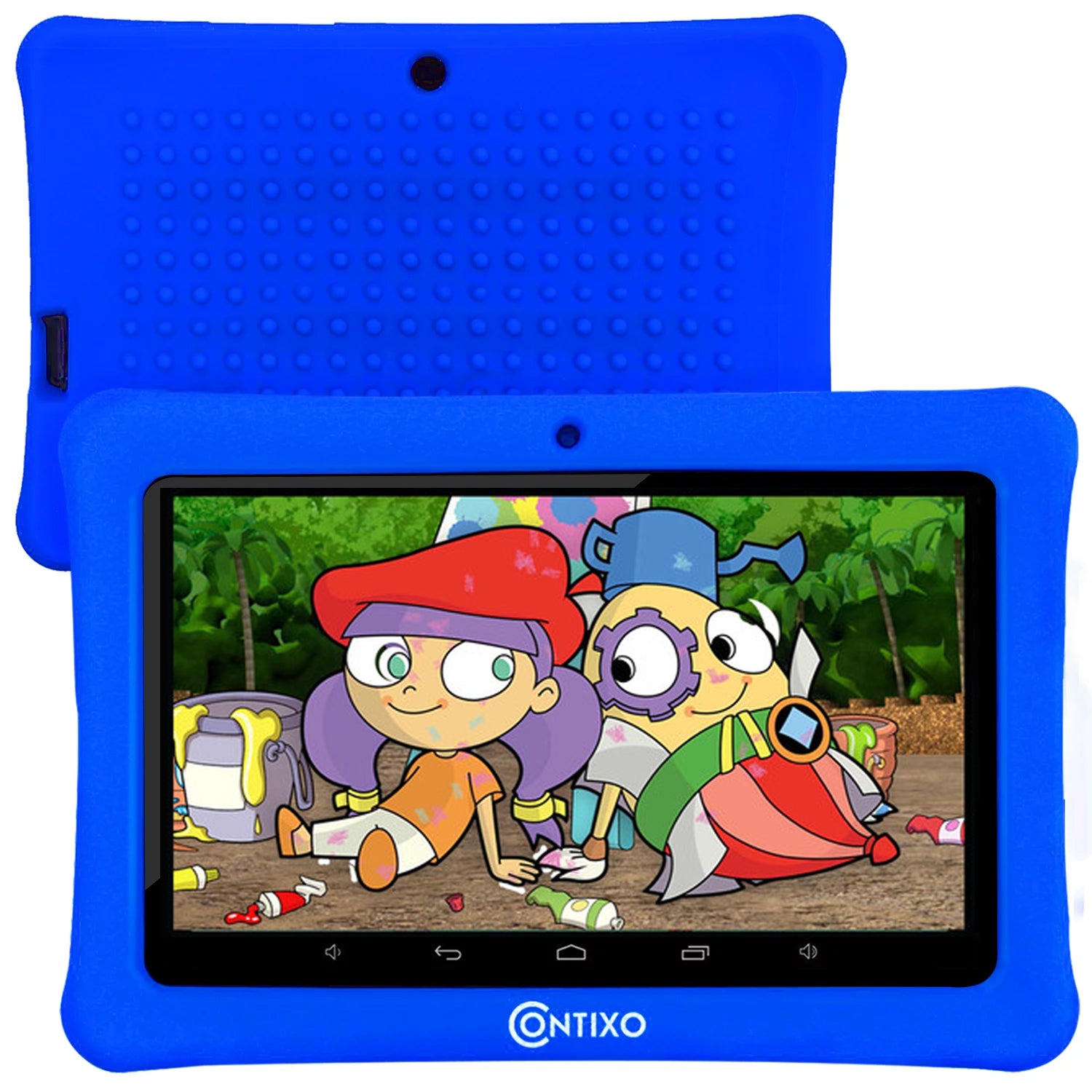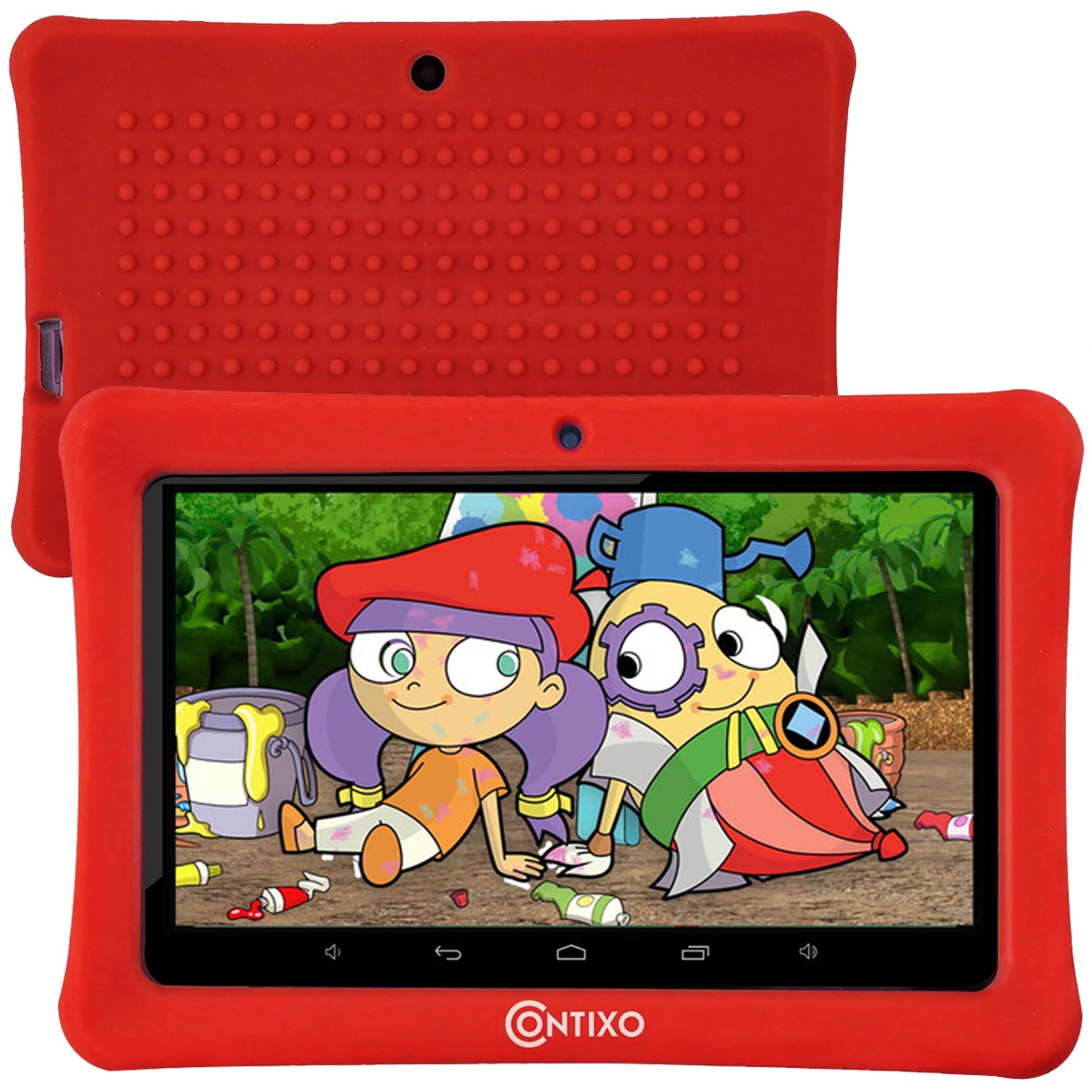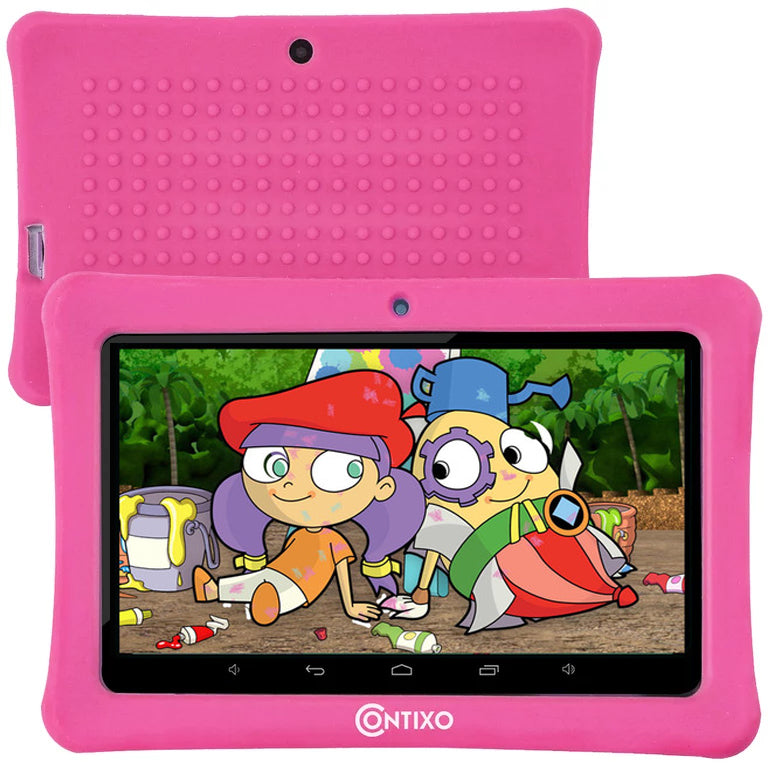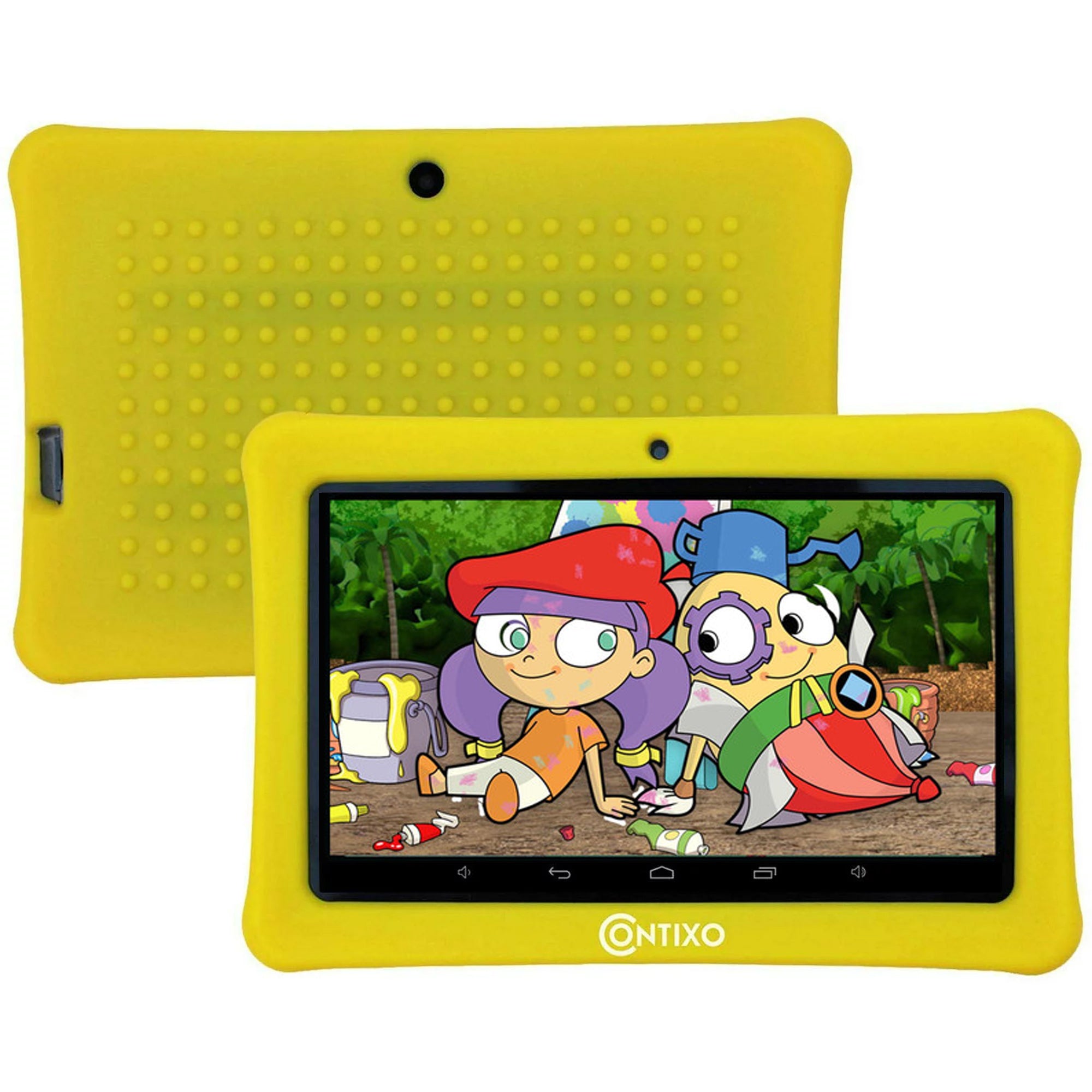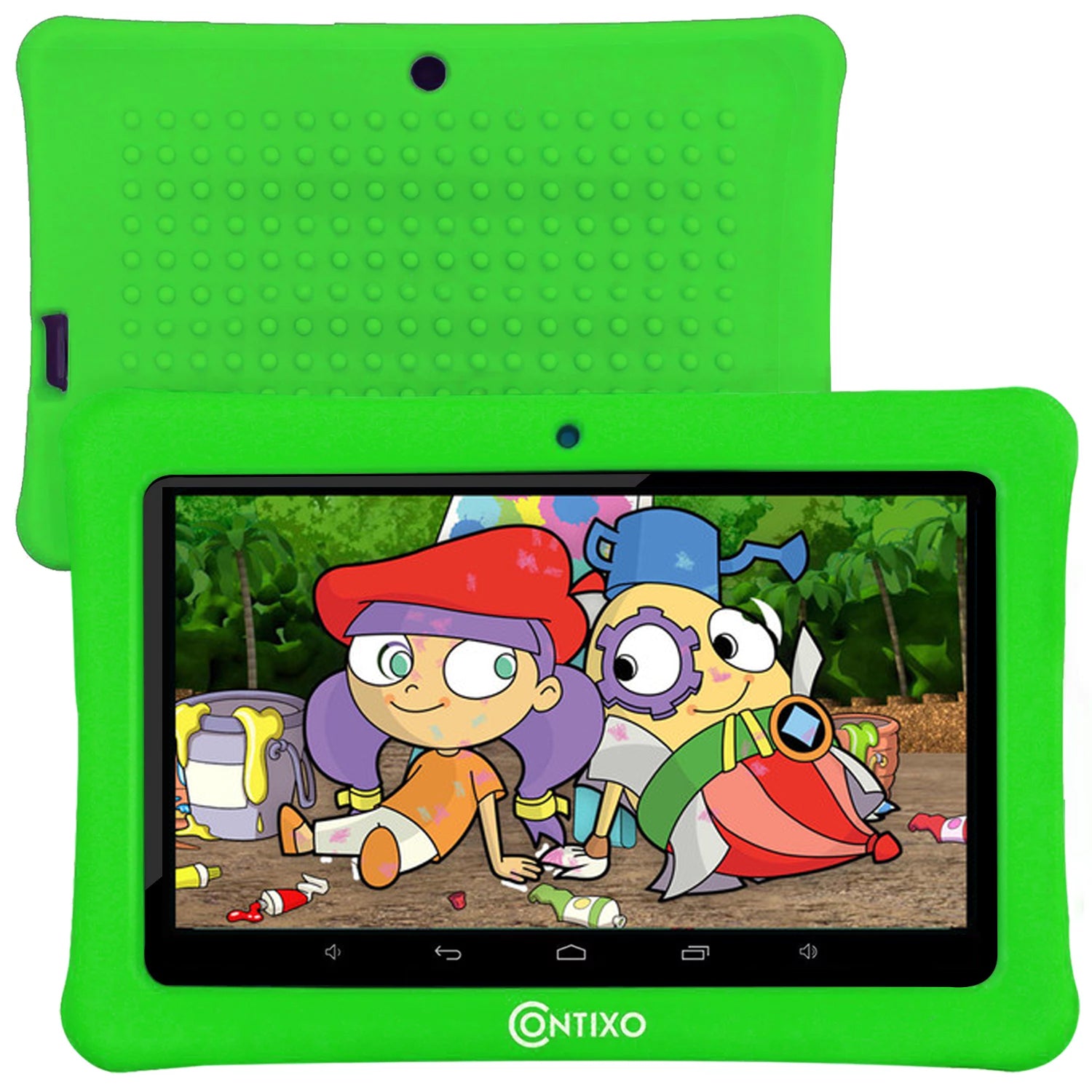 Contixo V8-1 7-Inch Kids 32GB Tablet
Regular price
$69.99
Sale
Introducing the Contixo V8-1 7-Inch Kids 32GB Tablet
Where Learning Meets Adventure!
Endless Adventures in Education and Fun: Get ready for an incredible journey with the Contixo V8-1! Packed with over 20 teacher-approved educational games and captivating apps worth $150, this tablet brings learning to life with a touch of magic. No Wi-Fi needed - just unbox and play!
Power in Your Hands: Parental Superheroes: With Contixo, you become the ultimate superhero parent! Our tablet is equipped with Google Family Link, giving you complete control. Hand-pick content, set screen time limits, and ensure a safe online environment. As your child grows, adapt the security settings for a tailor-made experience.
Blast Off to the Learning Universe: A WiFi wonderland awaits your little learners! Contixo V8-1 brings you Google Services and access to a galaxy of educational apps like Khan Academy for Kids, Duolingo, ABC Mouse, and more. Say hello to endless age-appropriate content that keeps your child engaged and excited to learn!
Smarter, Faster, Better: Buckle up for brilliance with our smart learning tablet! Powered by Android 11 Go OS and a speedy 1.5GHz Quad-Core Processor, this 7-inch wonder is a storage champ with 32GB of space. Explore 189 language settings, including Spanish, for a truly global experience. Plus, it's backed by a 1 Year Manufacturer Defect Warranty for worry-free exploration!
Power That Keeps Up with Playtime: The Contixo V8-1 boasts a mighty 3,100mAh battery, giving your child up to 6 hours of non-stop fun on a single charge! Perfect for long flights, camping escapades, and adventurous road trips. And with 16GB onboard storage, expandable up to 128GB, there's room for all the imagination in the world!
Adventure-Ready, Kid-Proof Design: We know kids will be kids - and that's why we've got them covered! Our tablet comes with a 3-layer screen protector, shielding it from scuffs and scratches. But wait, there's more! The specially designed protective case ensures a safe journey, guarding against dust, bumps, and those little oopsie-daisies. Kid-friendly, tough, and ready for action, the Contixo V8-1 is a true learning companion!
Step into a world of wonder and discovery with the Contixo V8-1 7-Inch Kids 32GB Tablet - Where learning knows no bounds, and excitement awaits at every touch!
PRODUCT INCLUDES:
Protective Case with kickstand
Screen Protector & Stylus
Power Adapter (DC 5V/2A)
Charging Cable (C type)
Owner's Manual

PRODUCT SPECS:
CPU Processor: Quad-Core Cortex-A100 Processor
Operating System: Android 11 OS
Browser:  Google
Internal Storage: 32GB 
Memory (RAM): 2 GB DDR3
Expansion Slot: Micro SD Card Slot, Support up to 32GB Flash
Screen: 7" TFT Touch Panel
Camera: 
   • Front - 0.3 megapixel
   • Rear - 2.0 megapixel
Screen Resolution: 1024x600
Input Method: Touch Screen
Built-in Speakers: 1W 8 Ohm Built in speaker
Earphone Jack: 3.5mm
Charging Cable: Type C
Battery: Rechargeable 3100mAh Battery
Size: 7.17 in x 4.84 in x 0.38 in
Weight: 10.93 ounce / 310 g
Voltage: AC 110-240 50/60Hz DC 5v/2A
Operating Temp:  -10C/14F to 40C/104F
Network Access: Wi-Fi (802.11 b/g/n)
Parental Controls: 
   • View Kids activities
   • Manage Kids Apps
   • Set Time Limits
   • Lock Device
   • See where kids are
Preloaded:
    • Contixo Academy Preloaded
    • 20+ Educational Learning Games
    • Teacher Approved Learning Apps
    • Google Kid Space
Warranty: 1 Year Manufacture Defect 


Download
 User Manual
Great quality and great price
My toddler loves it! And I love the parental controls. It keeps him from getting on the internet. It's not too light or heavy which I like. Will buy again!
Educational Fun without Limits!
With the Contixo V8-1 Kids Tablet, learning knows no boundaries! The WiFi connectivity and access to Google Services open up a world of educational possibilities for my kids. It's truly a smart investment for any family.
Learning at Your Fingertips!
The Contixo V8-1 Kids Tablet is like a virtual library at our fingertips. The vast collection of pre-loaded educational apps and games keep my kids entertained while fostering their love for learning.
Safe and Smart Tablet for Kids
This tablet is a Great! The parental control settings give me full control over what my kids access. The protective case are lifesavers, protecting the tablet from my little one's active play.
The Ultimate Learning Gem
V8-1 tablet is an absolute gem in the world of learning gadgets. It's a jewel that brightens my child's education and adds sparkle to their curious mind.